Part 1: Prologue & Episode 1-1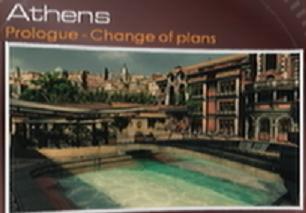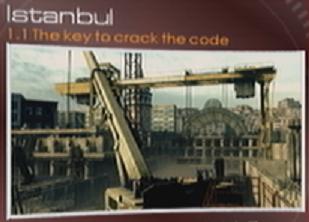 Intel:
quote:
MP7 Silenced

The compact MP7 is a devastating weapon at close to medium range. Used covertly, its silencer and fast rate of fire makes it a powerful asset but its small clip size makes it ineffective if facing enemies in number.

quote:
Foreman's Log

The archaeological team have been down here a few days now and it doesn't look like they're going to finish any time soon. Best we can do is sit around and wait. Of more concern right now are the overnight reports from security. There seems to be a lot of movement around the perimeter. Probably just some local thugs trying to get a hold of the machinery but the last thing we need right now is a break-in.

quote:
Body of Deceased Male

Dr. S. Justacomins, director of bio-engineering at the University of Stuttgart. He went missing from his home three weeks ago, thought to have absconded with one of his mistresses. Little is know about his research, although it is thought to relate to the stabilization of biological compounds for transportation. The cause of death is a single gunshot wound to the head.

quote:
Audio Surveillance Device

This phone has been bugged with a covert digital transmitter. Efforts to trace its signal to a point of reception have been hampered by the signal being relayed through multiple satellite carriers. Best guess is that the receiver may be located somewhere on the Chinese mainland.

quote:
Email Correspondence

I have received unwelcome news that events are progressing at an unacceptable pace in Istanbul. Maybe I have not made myself clear. Use any method at your disposal to extract the information we seek. You may not have heard that I find the blade to be most efficient at achieving my goals. Do your job, quickly, and pray that I do not turn my attention to you again.

quote:
History of Istanbul Dig Site

"Construction of the record-breaking Bosphorus Tunnel in Istanbul has been put on hold after the project unearthed a Byzantine catacomb beneath the city. The find has caused excitement throughout the archaeological community and looks set to offer exciting new details about the people and practices of Constantinople."

quote:
Last Thoughts

"To whoever finds this, I have little I can remember about the night I was abducted but I will share what I can. I was on my way home from the bio-medicine seminar at the Istanbul University when my taxi turned down an alley. Before I could protest I was dragged into the street, a hood put over my head and I was bundled into a van. I awoke in this cell and have been here for many days. My situation is dire, but I must remain hopeful for a peaceful resolution."

quote:
Email Correspondence

I trust the operation is proceeding as planned. Tedworth's research is of a great value to all parties. Be sure to acquire it swiftly. Once you have the research, contact me and I will arrange for its collection. I understand you have a reputation for efficiency but rest assured, if you fail me, you will lose more than just your reputation. S.P.