Part 2
Video 2 - Siena [
blip
|
youtube
]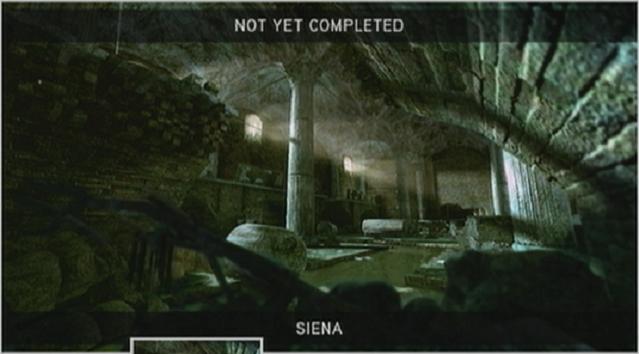 quote:
REPORT: D487SNA
SUBJECT: Mr. White/Quantum

INTEL BREAKDOWN

White delivered to Siena safe house. Interrogation to commence at 1430. Present will be, M, 007, and Mitchell. Camera link established, active translation requested.

SECURE TRANSMISSION //TANNER-BON7D5//

Bond, Mitchell's turned. He shot White to protect the organization and is now a fugitive on the run. Tail him through the Siena cisterns to his extraction point.

His escape route through the cisterns will be heavily guarded so beware of the dangers that lay ahead.