Part 6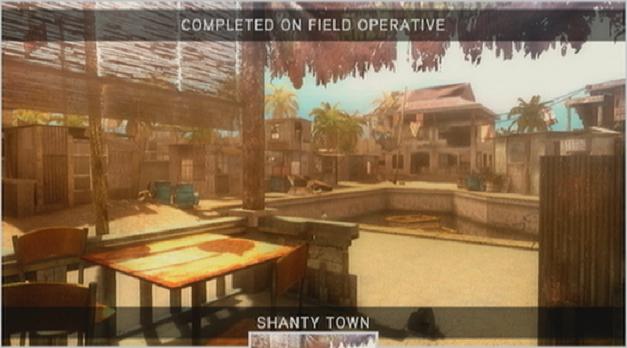 quote:
REPORT: A145MAD
SUBJECT: Mollaka, suspected freelance bomb maker

INTEL BREAKDOWN

Direct attention on Mollaka, a freelance bomb maker known to be associated with terrorist organizations in Europe and Africa. Subject received large sum of money depositied in Madagascar National Bank. Suspect seen frequenting known black market hotspots, likely purchasing explosives and detonators.

UPDATE: Mollaka's next target is still unknown. However, Interpol have informed us that their database picked up a ticket booked for Miami through one of his known aliases. Recommend immediate surveillance and detainment of suspect.

SECURE TRANSMISSION //TANNER-BON4S8//

007, your first contact is a terrorist named Mollaka. We do not yet know his target, but we do know he's part of a cell that's been meeting with various nefarious organizations, including Quantum.

You'll be working with Agent Carter on this mission. Do not lose sight of Mollaka, we cannot afford to let him escape.

quote:
REPORT: A147MAD
SUBJECT: Mollaka, known bomb maker

SECURE TRANSMISSION //TANNER-BON4S9//

We've lost contact with Carter in the shanty town. Keep tailing Mollaka and capture him before he reaches the Nambutu embassy, which you are not permitted to enter under any circumstances.

Tanner