Part 10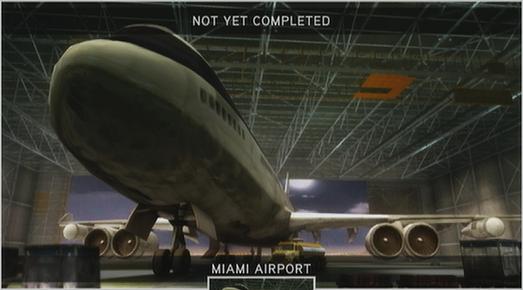 quote:
REPORT: A341MIA
SUBJECT: Carlos X

INTEL BREAKDOWN

Miami area report: Recent Science Center incident contained. Known Quantum member Alex Dimitrios/deceased.

UPDATE: Urgent. High profile suspect at large: Carlos X hired by Alex Dimitrios on behalf of the Quantum organization. Recommend covert investigation and surveillance.

SECURE TRANSMISSION //TANNER-BON9F1//

Bond, Carlos has activated the security alarms at the airport, and is likely using the chaos to cover his actions. Locate the administration offices. It may provide critical information of his intentions. If it is to plant a bomb, as we believe, we will need immediate confirmation.

UPDATE: 007, we are unable to tap into any of the airport's CCTV cameras. Carlos must have disabled all network traffic, so we're dark here. You're on your own.