Part 13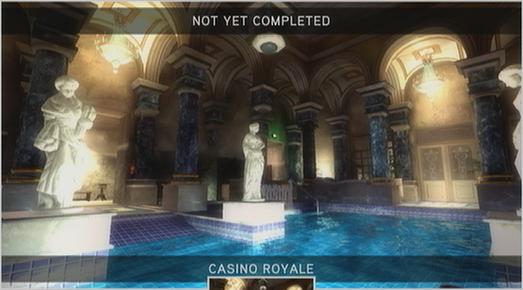 quote:
REPORT: B557CAS
SUBJECT: Steven Obanno

INTEL BREAKDOWN

Subject Le Chiffre is holding a poker tournament at the Casino Royale. Le Chiffre is known to be in debt to several large terrorist organizations, including Steven Obanno, the leader of a particularly brutal African Resistance Army.

UPDATE: Obanno entered the country illegaly this morning. Local agency lost surveillance soon after landing at a private airfield. Suspected destination is Casino Royale for confrontation with Le Chiffre. Recommend immediate intercept and detainment.

SECURE TRANSMISSION //TANNER-BON6M7//

Intel confirms that Steven Obanno has been seen in the area, which spells danger for Le Chiffre. We believe Obanno intends to attack Le Chiffre at the Hotel Splendide.

Keep a close eye on Le Chiffre. You must protect him from any possible threats, so we can bring him in for questioning once you have defeated him at the table.