Part 16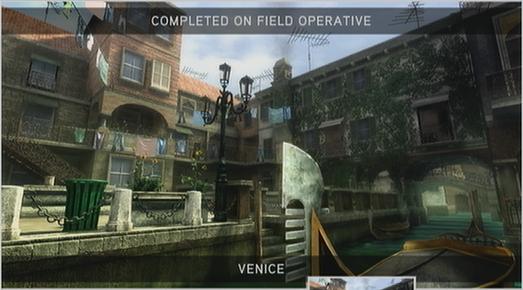 quote:
REPORT: C824VEN
SUBJECT: Adolph Gettler

INTEL BREAKDOWN

Adolph Gettler is an assassin known to work exclusively for Quantum. Gettler has been low profile for many years, but recently resurfaced in Venice, Italy. Recommend local operatives investigate financial withdrawals and deposits in all European banks to and from any known aliases.

These are listed in file #534-GETT-XC3V

SECURE TRANSMISSION //TANNER-BON8Q3//

Bond, it is essential that you contact us immediately, on M's explicit order. Vesper has gone off radar - this may have something to do with increased Quantum activity in Venice. We desperately need you on the ground to provide intelligence.