Part 8

Forgot to talk to a couple people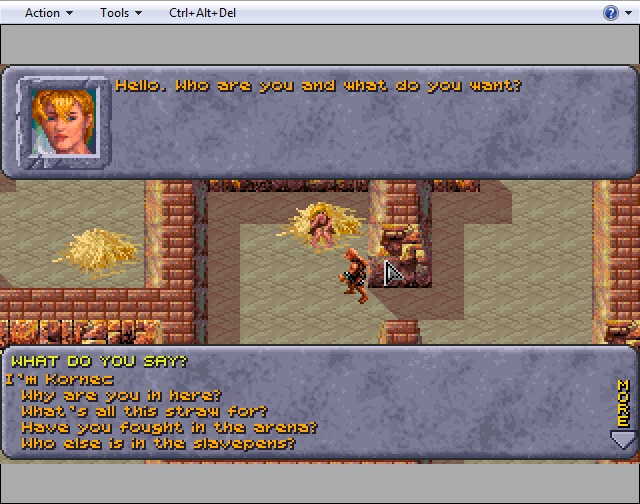 Glial or whatever sits all alone on a pile of hay.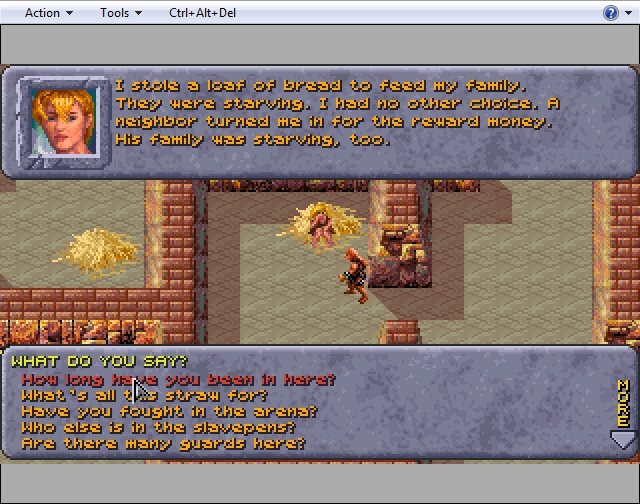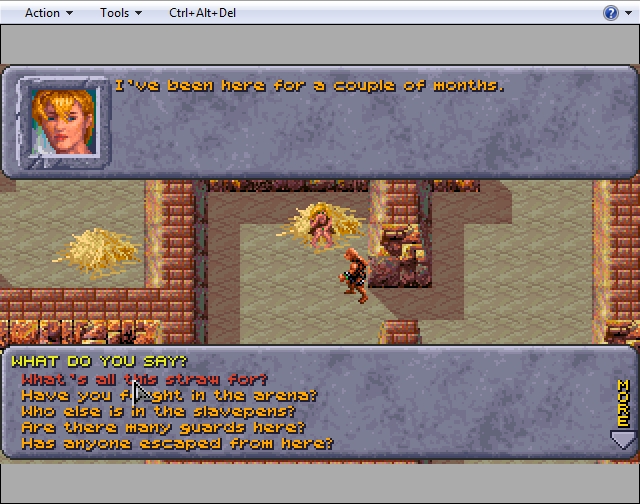 That's the saddest thing I've ever heard. I demand that she come with us when we escape. I will absolutely not take no for an answer.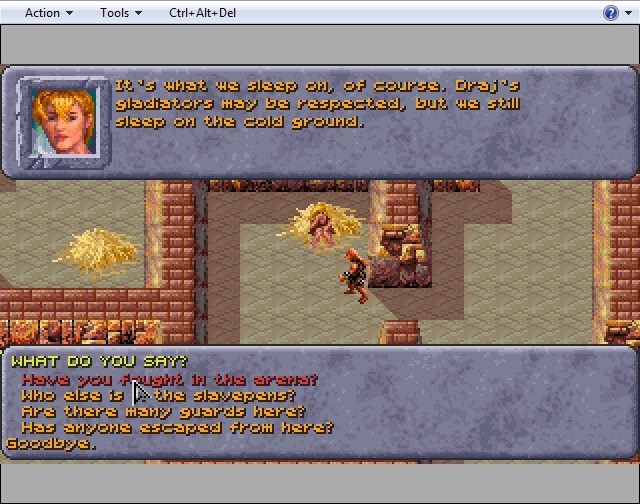 Straw is for sleeping, dummy.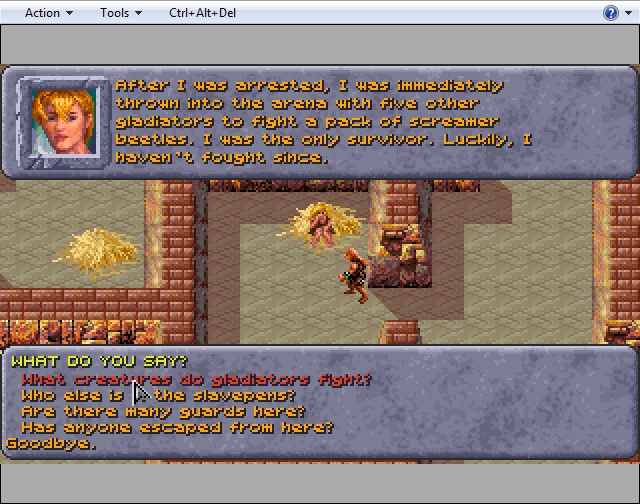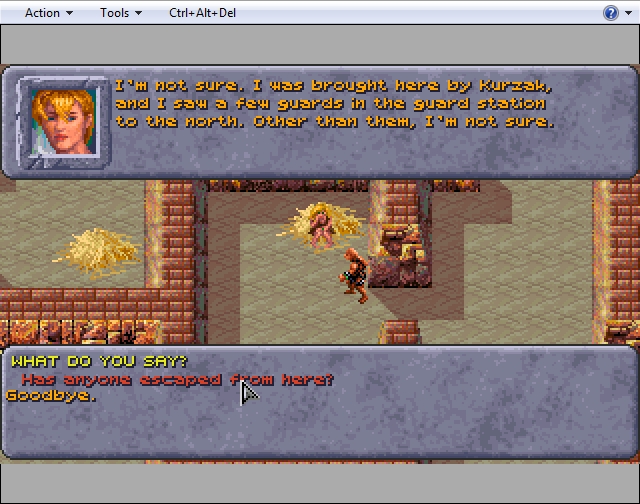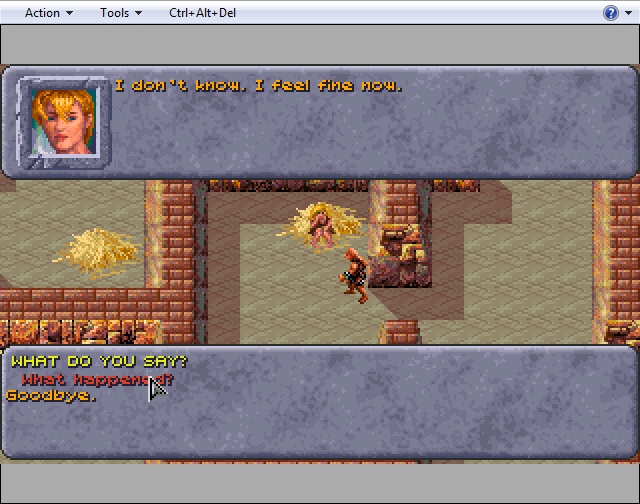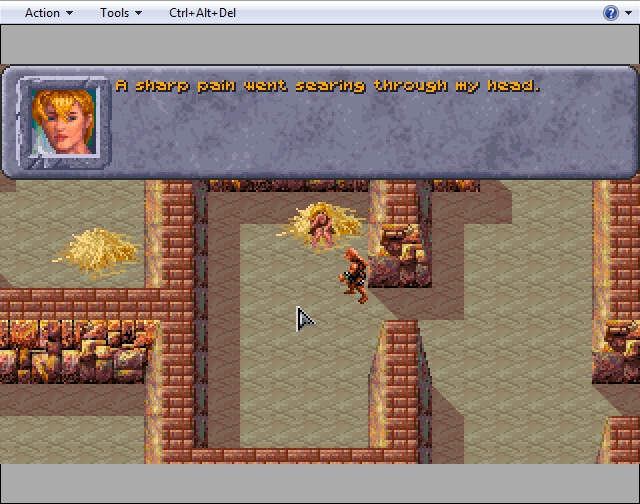 Dun dun dun. We talked about escape and AAAAAAAAAAARRRRRGGGGHHHH SHARP PAIN MUST STOP TALKING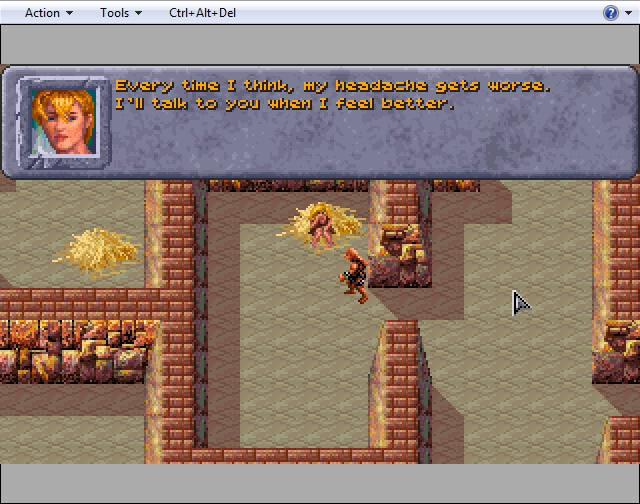 I can take a hint. I talk to her 3 or 4 more times just to make her head hurt more.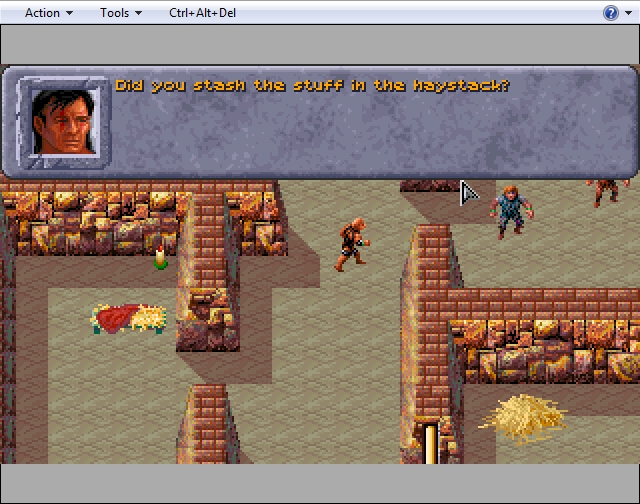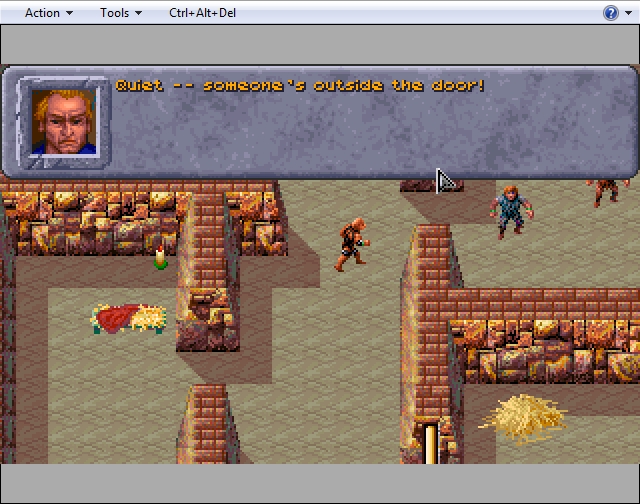 I walk up to Merzol and his badass crew and overhear them talking.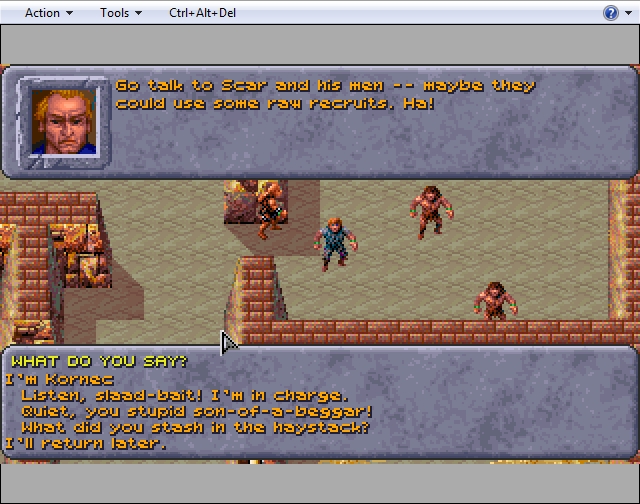 Merzol is level 7, I'm not gonna get mouthy. Its odd that the level 7 guy is not the strongest in the pens. Scar is only level 3 and considered the best.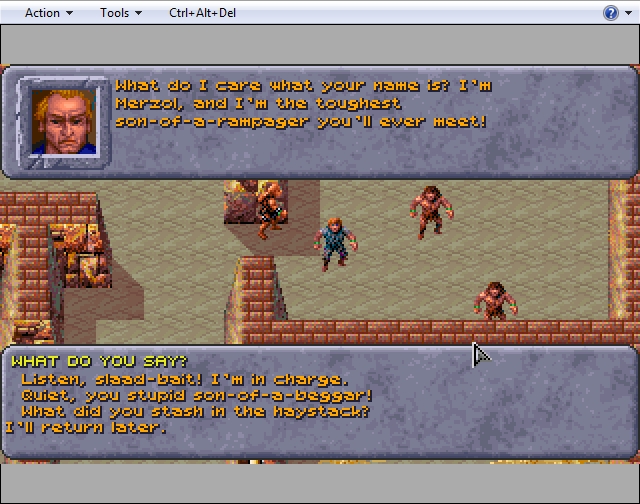 So both Scar and Merzol want me to go fight again before they'll talk to me. I can take a hint.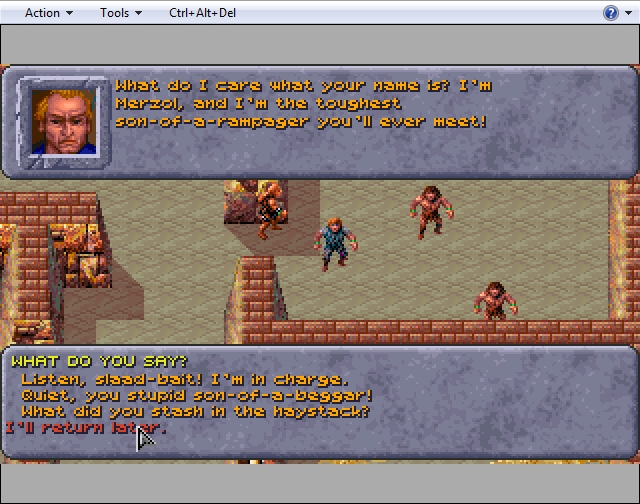 Scar and Merzol are both dickholes.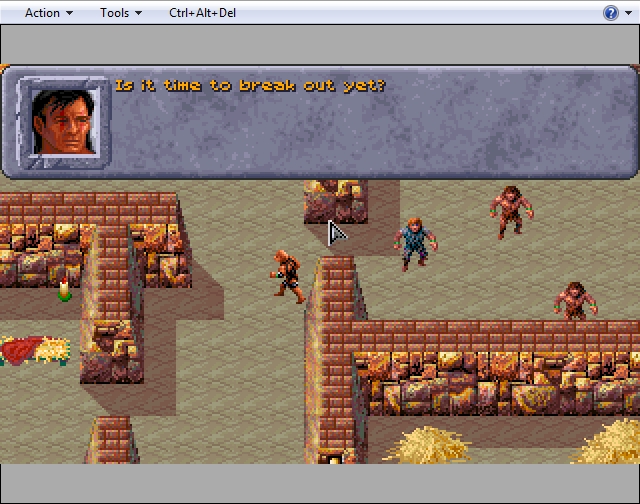 I leave, needing to nap and then fight more to get some more experience. His henchmen need to learn to keep their mouths shut.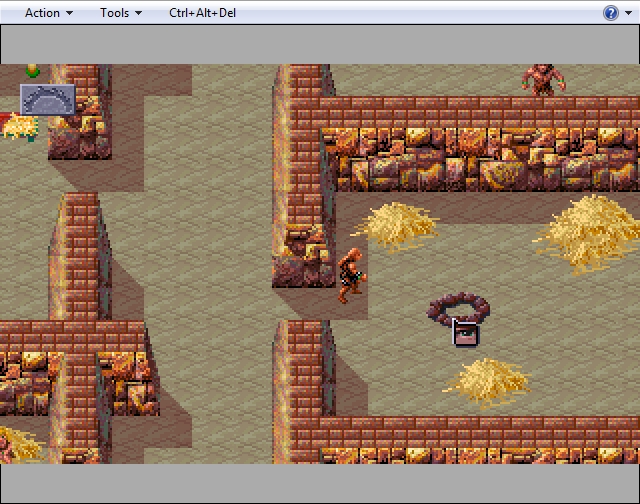 I take a nap. The rings of stone are the only safe places to nap in the game.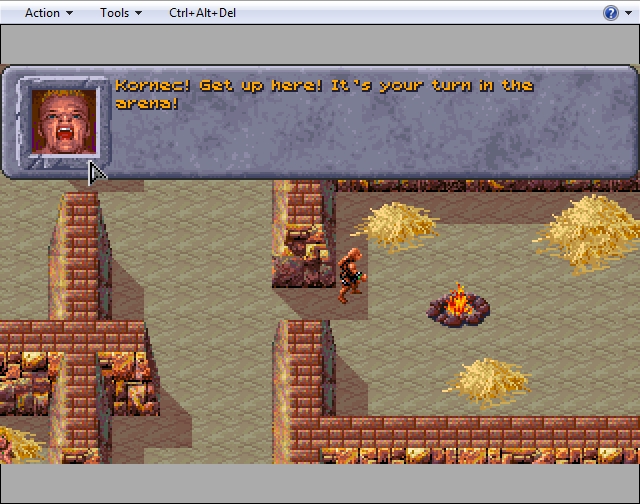 I'm coming, I'm coming.