Part 25
Lord Hypnostache posted:
Take the low road. My reasoning is, this comic reminds me a lot of Adventures of Tintin. When the adventure progressed and characters were moving from one place to another, Hergé always had them travel from left to right. And we should do the same.

That's some lovely reasoning! Irrelevant, but lovely. Still, right by accident is as good as right by design, as those who chose to go up are about to find out...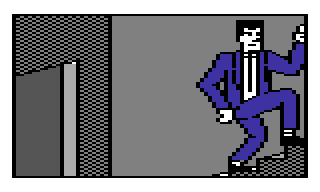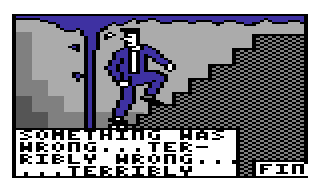 So it's a good thing we went down instead!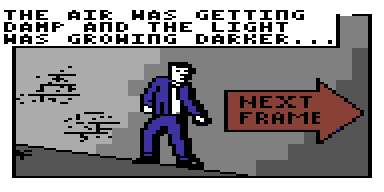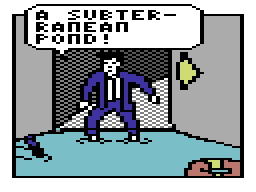 And that leads to our second minigame. While I prepare the footage from that, why don't you take a guess how many lives it took me to get through? No points for this, just for fun. (I will say I died fewer than five times.)
Current Scores:
13 (15 votes) = 11 + 02: senrath
11 (13 votes) = 09 + 02: Starblind
09 (13 votes) = 07 + 02: Lord Hypnostache
08 (12 votes) = 07 + 01: Frankomatic
07 (12 votes) = 07 + 00: Bruceski
06 (13 votes) = 06 + 00: 100 HOGS AGREE
06 (13 votes) = 04 + 02: CaptainCaveman
06 (12 votes) = 05 + 01: ProfessorClumsy
06 (08 votes) = 06 + 00: Glazius
05 (08 votes) = 05 + 00: LLSix
05 (08 votes) = 04 + 01: Bobbin Threadbare
05 (07 votes) = 05 + 00: Green Intern
04 (08 votes) = 04 + 00: Sighence
04 (07 votes) = 04 + 00: Nemo2342
03 (07 votes) = 02 + 01: randomcommoner
03 (05 votes) = 03 + 00: BiggerJ
03 (02 votes) = 02 + 01: Exercu
02 (03 votes) = 02 + 00: Wandering Knitter
02 (02 votes) = 02 + 00: Golden Bee
02 (02 votes) = 02 + 00: Nick Buntline
02 (02 votes) = 02 + 00: PowerStreak
01 (04 votes) = 01 + 00: Professor Bling
01 (02 votes) = 01 + 00: AmadeusVonBlastoise
01 (02 votes) = 01 + 00: PantsBandit
01 (01 votes) = 01 + 00: Grilox
01 (01 votes) = 01 + 00: Sick_Hacker
01 (01 votes) = 01 + 00: Tiny Turtle
01 (01 votes) = 00 + 01: Azzur
01 (01 votes) = 00 + 01: FairGame
00 (01 votes) = 00 + 00: Kobold