Part 16: Date?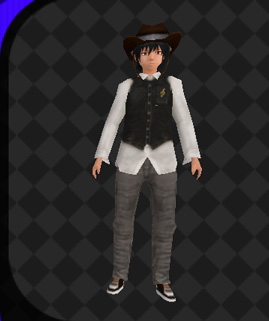 Cowboy. A fine exemplar of coolness and lawfulness. I am a whole new man and don't call me scum.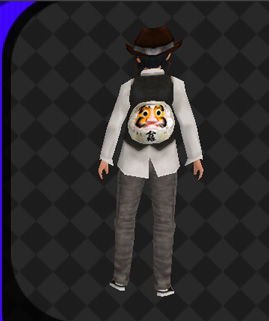 Like always, I brought another good luck doll for my date. Hopefully, the silver version will give me better luck this time.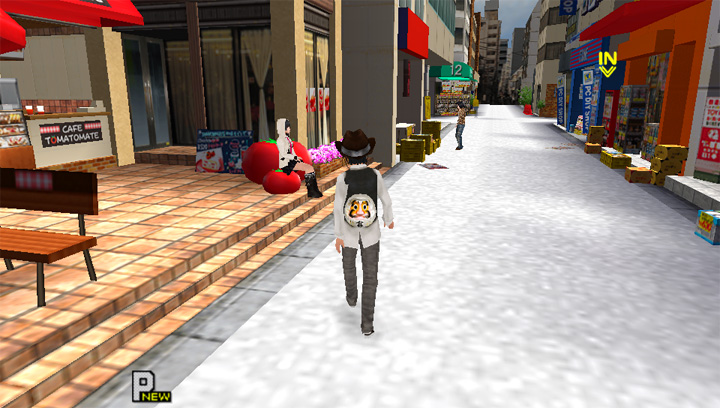 There she is. I must be confident. In control. Alpha male.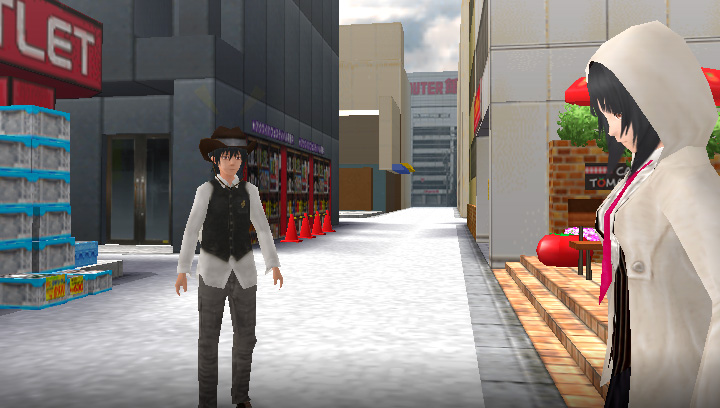 I-I think I am late for the date… Beta male?


1) Sorry for the wait.
2) I got you now, you won't escape this time!
3) YOU VAMPIRE!
Beta male apologize like a gentleman.


Sorry for the wait.


Thanks for coming. Ah… That umm… Did you come because I am the client?



1) Course not.
2) Of course.



Hmm… Pff, keke…


?


What the heck… You got tricked so easily. Here he is, uncle. Just like I said.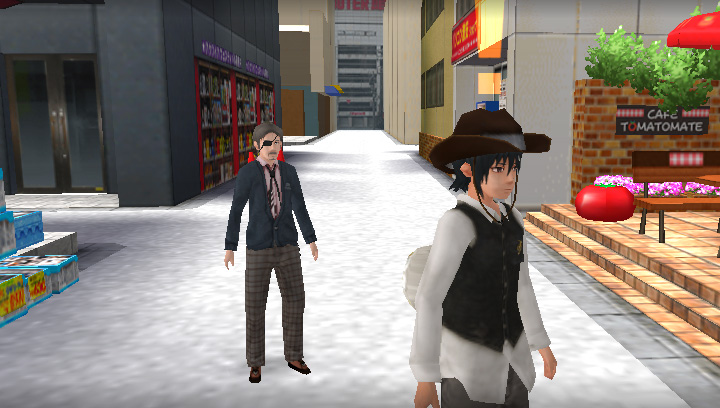 I see… I thought you fought her for personal grudge… But you really wanted to do harm to her…


Let's skin him, shall we?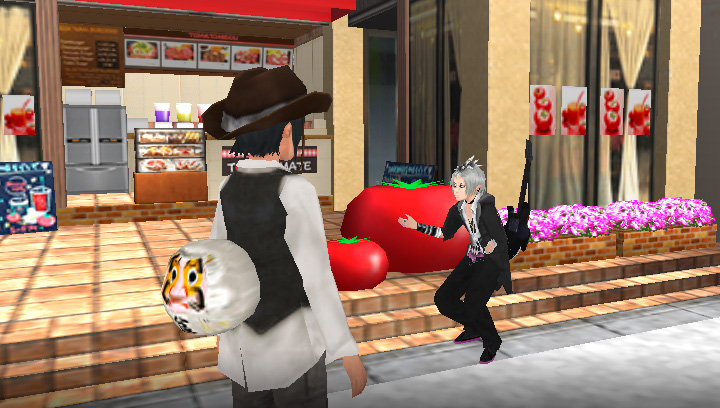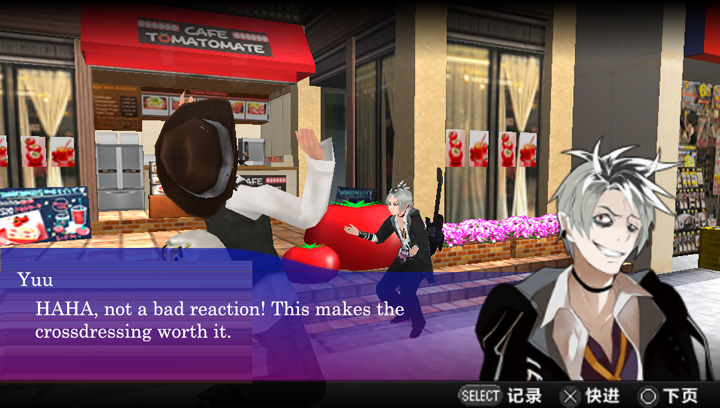 AHHH! IT'S YUU!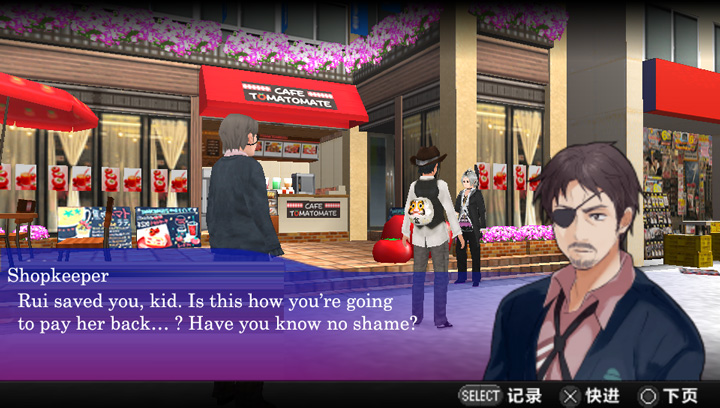 For Rui's sake, I will eliminate you. Your knowledge of her existence has marked your death. All to protect that child's life and peace.


Here I come, agent. I will make you pay for last time.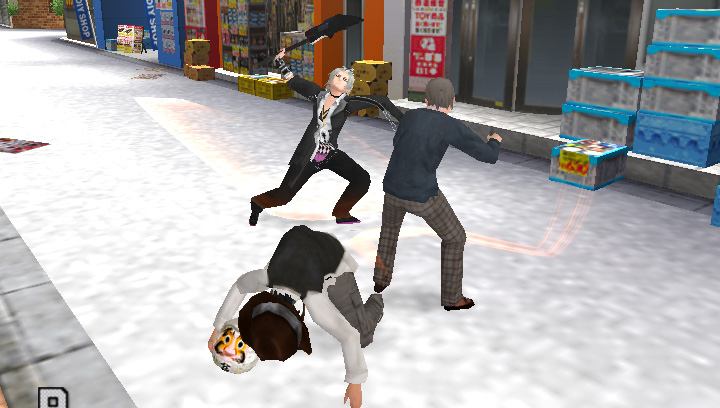 Inspired by the roundness of the doll, I managed to barrel roll out of their pincer attack.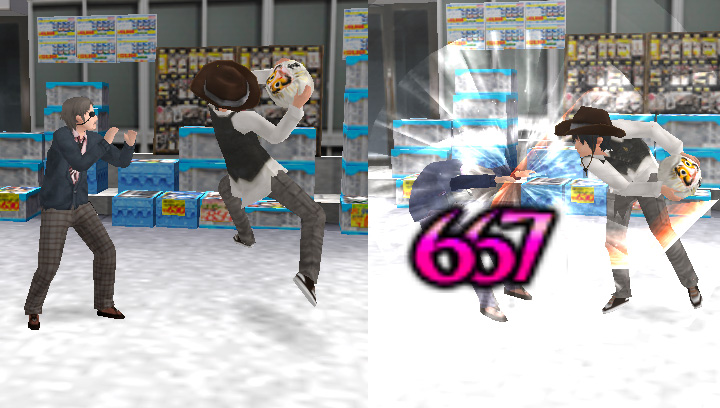 A quick side flip to attack the old man's blind spot. Literally.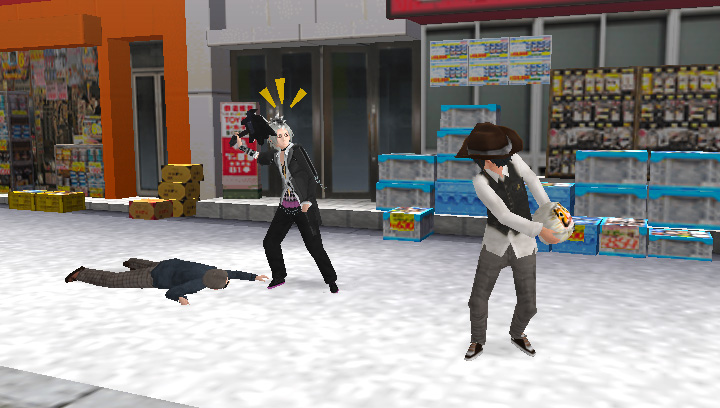 That will buy me some time to complaint to Yuu.

How dare you dressed up like Rui!

What's the matter, nerd? Hurt your feeling?

You have no idea how much pain and suffering I had gone through for this date!

Oh, you mean the Apology of The Scum? That was hilarious.

Don't call me the scum!

Sure, whatever you say, partner. But this town isn't big enough for the two of us.

… You- You stole my line!

Did I ruined your cowboy fantasy? Good.

I-I COULD HAVE A NICE DAY WITH MY 2D WAIFU INSTEAD OF DEALING WITH ALL THESE BULLYINGS!

Too bad, your two dimensional wife won't be here to save you.

NO! YOU ARE WRONG! MY 2D WAIFU IS ALWAYS WITH ME!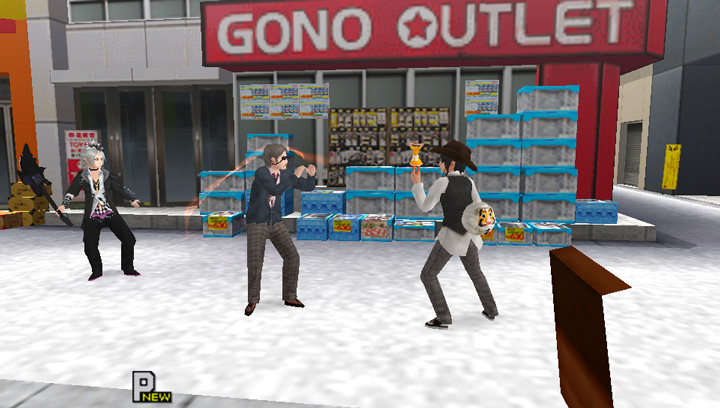 Look! I have it with me at all time!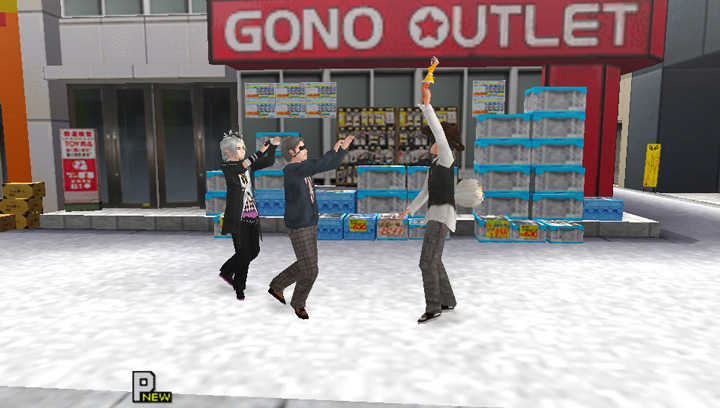 Oh lord! This is… beautiful! I-I never have seen something so exquisite, so… Divine!

The reflective curve and the flawless coloration! This is the most… Beautiful woman I ever met!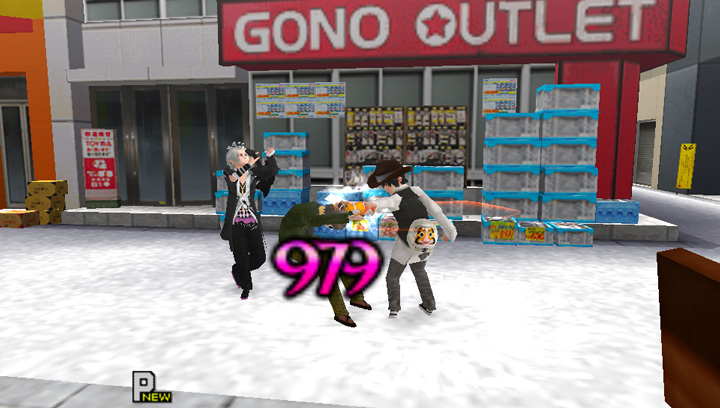 Fine, I will allow her to give you a kiss.

Guhhh!

W-what the hell was I thinking?

Cursed! It's some sort of imbued vampiric charm into his… Doll.

Nonsense! Such a high level enchantment requires weeks of dedicated rituals and great personal immersion!

Sounds about right.

You, madman!

Hold on, let me try this again.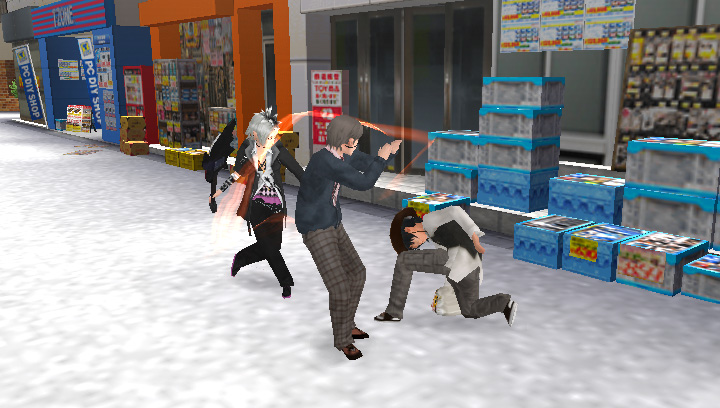 Hear, O you vampires; give ear,

Stop him! Don't let him do it again!

Blessed be our goddess and her eternal beauty.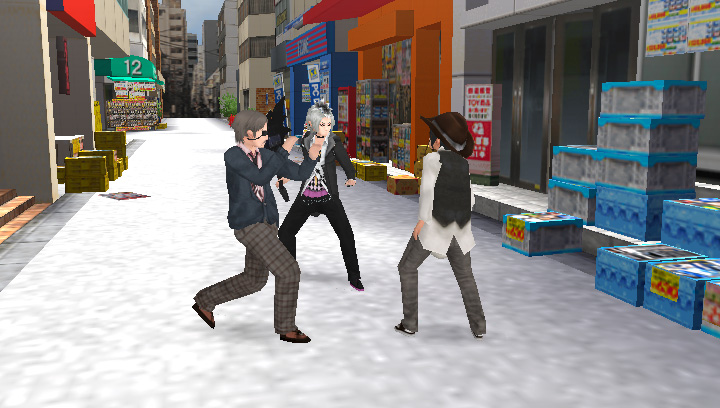 I will praise you with my whole heart: before the Waifu will I sing praise to you.

Shut up!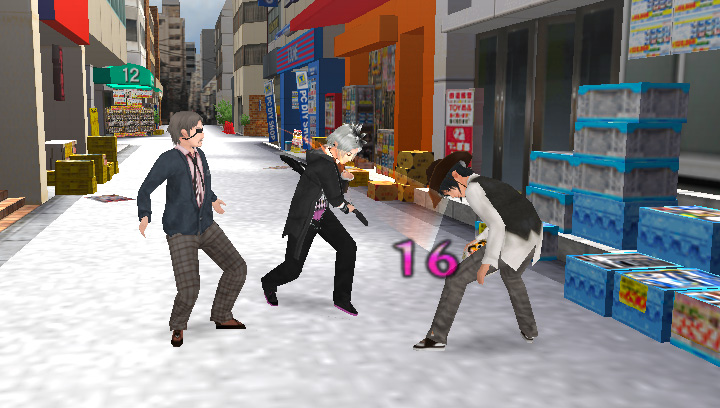 I gentled and honored the sacred figure that lives forever-

STOP! STOP! STOP!

Whose dominion is an everlasting dominion.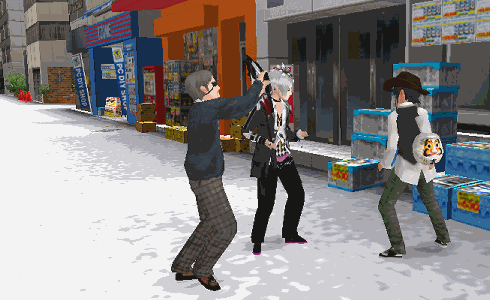 Otaku Skill: My Figurine

To such perfection, I say 'Uguu~'


Uguu~


Uguu~


Amen.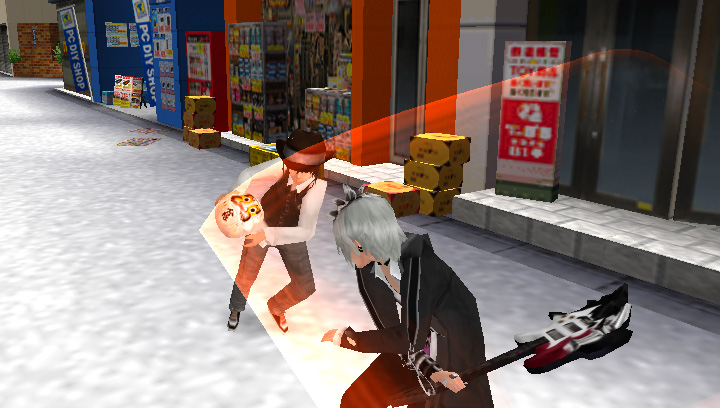 No! No more of your stupid power!

I never thought my darkened soul can be violated more…

My waifu is awesome.

Your waifu is shit!

Y-you take that back!

NO, your anime is SHIT! SHHHHHHHHIIIIITTTTTT!

YOU! I WILL DEFEND MY WAIFU HONOR!

LIKE HELL YOU CAN!

BEHOLD! THE POWER OF ANIME!

What?

Kame…

HUH! There's no way you can do that!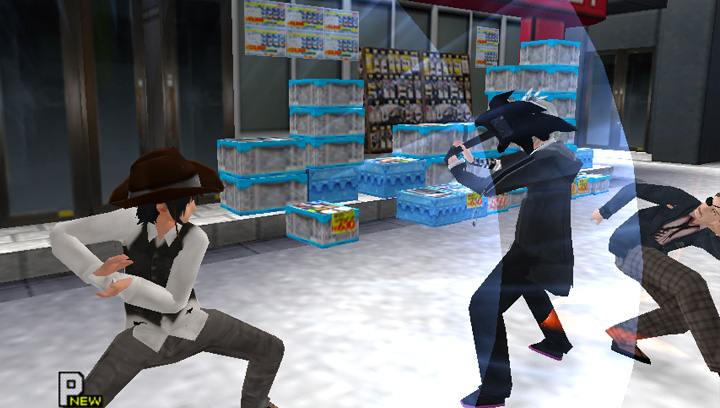 Hame…

Protect yourself, kid! I am sensing an increasing power level!

THIS IS IMPOSSIBLE!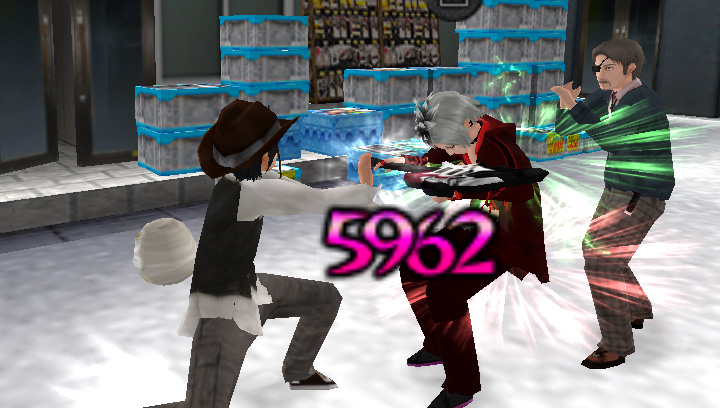 HAAAAAAAAAAAAAAAAAAA!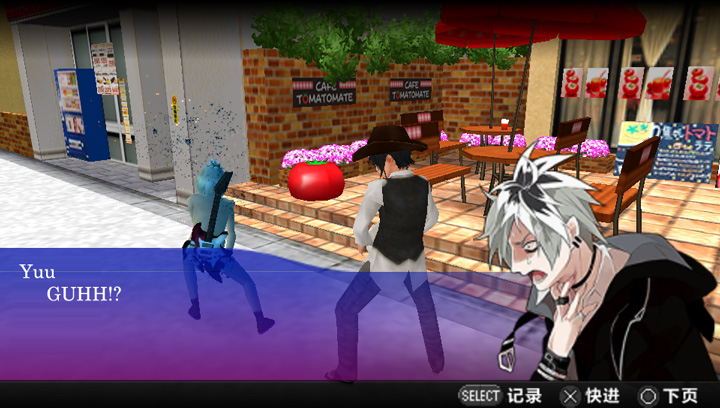 Embarrassing, back down, Yuu.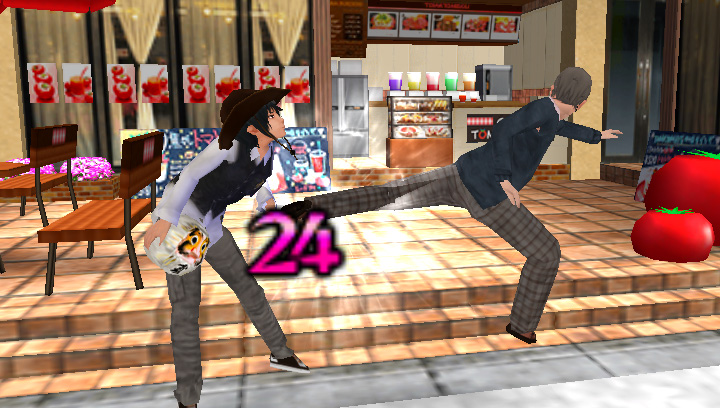 Kuh! This old man knows Kung Fu!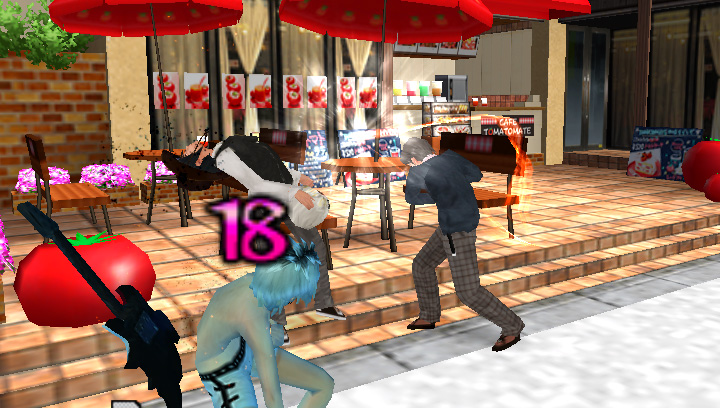 And boxing!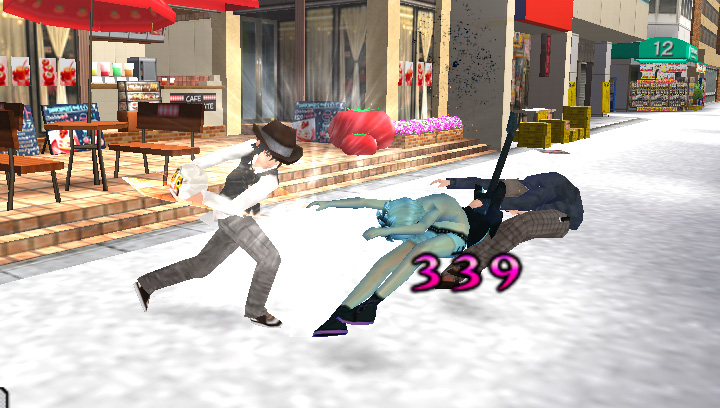 But I know bowling!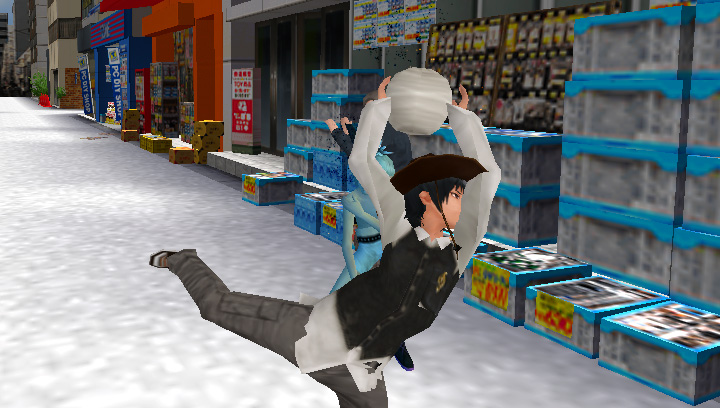 And Ballet!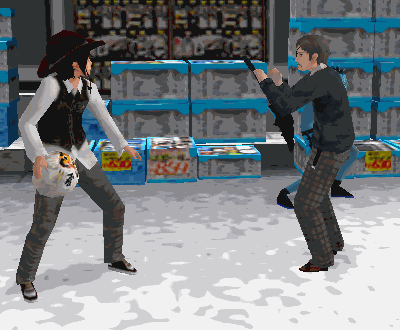 I believe this is the bowling term for STRIKE!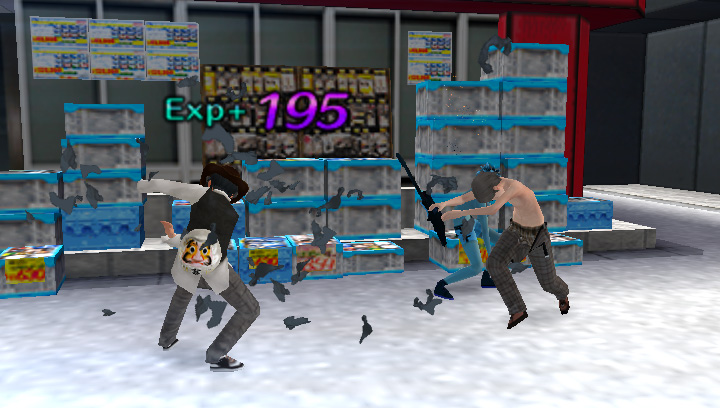 The only sheriff in this town is me!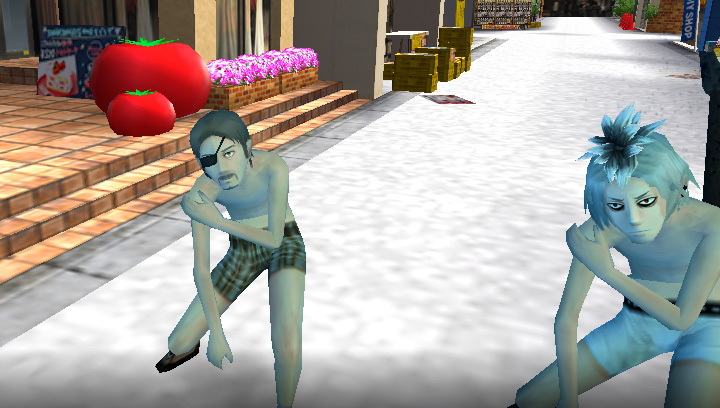 I wonder if that eye patch is keeping him alive.


Dammit, is this it!? It's not just the power of his blood… He's skilled as an Agent… Tsk! I will remember this, and destroy you next time! *Escape*


(Abeno Yuu escaped.)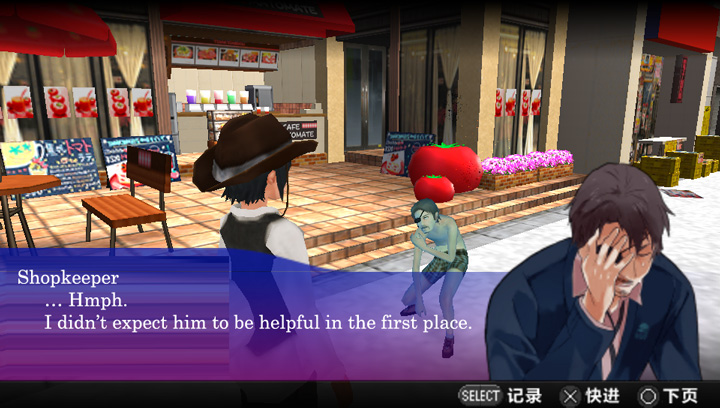 Kill it as you wish. Protecting Rui is my duty and my reason for living. If I can't protect her, then I don't deserve to live in this world. But why do you have your eyes on that girl?



1) I don't have my eyes on her.
2) …Just a little aware of her.



…Just a little aware of her.


So it's true… ! Dammit… That means you don't know anything… I see.


So then, young agent. Do what you like to me. It's comforting to know I will be taken down by one who holds that child's blood. A minor penance to my past… As a who will soon fade away, may I have a request? Could you, spare that child… ? She's just…




1) Alright.
2) No, I must report to the top.



... Thank you. Now I have no regrets upon my death. Do it.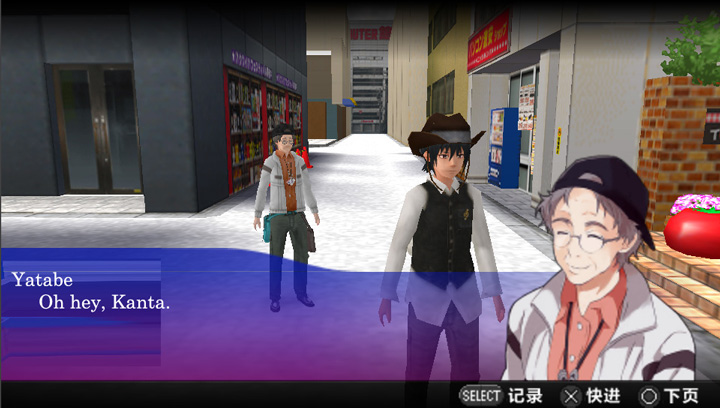 Eh? Oh dear! You are fighting! Huh, that's?


… Yatabe?


This... Could you be…


I see. You even have relation with the agency, how remarkable.



1) You two know each other?
2) Step aside; I will deliver the final blow.
3) Be careful! This guy is a vampire!



You two know each other?


He's the coffee shop owner that I frequent. The coffees he makes are amazing. We also enjoy playing chess even though we both are terrible at it, but we have a lot of fun times…

-----------


Step aside; I will deliver the final blow.


NO, DON'T! He's my friend! I can't watch both my friends killing each other!


Friends, huh. Would you treat me as one if you know I am not human?


… You're a vampire.


… Yeah.


But I know you… Won't harm people…


Not every vampire are violent, and not everyone follow the wishes of the Queen…


The Queen... ?


Seems like there's a lot of things we don't know… Kanta, I beg you. Can you let him go?


...Yatabe!


You hear him. It's possible there's different kind of people in the vampire community and I know him long enough to know that he is not that kind that will assault people for blood. He quietly opens up a coffee shop for himself… Not a dangerous person.




1) … I get it.
2) You really won't drink blood?
3) If Yatabe will shoulder the fallout.



You really won't drink blood?


… Drinking blood was never part of our original way of life. Our ancestor was forced to drink them in order to survive, but now it's different. Our gradual integration with human enables us to eat normal food and survive from that… But we still fear the sun.


That's reassuring.



If Yatabe will shoulder the fallout.


… I will shoulder it. He's my friend, and I will shoulder my friend's burden. Even if he must take blood, then take my blood. Although my blood would be smooth like the ladies, but I promise to let you have mine.


Yatabe... Why... For me...


Think about it. Our chess record is 311 to 321 in your favor. I would never catch up if you hang up now… In fact, who else will brew me those wonderful coffees? Well, beside your daughter, but it's terrible… How is she lately? Wait, if you are a vampire, then your daughter?


She's just a relative, not really my daughter.


!? That's shocking! Could she be your wife even though your ages are so far apart!? Th-that's a crime, right!? She's not even of marriable age yet!


Her name… What was she called?


… Rui.


!


Ahh, that's it. What a cute name… Eh? I heard that name somewhere before.


She's not my daughter nor my wife. Just someone I wish to protect.


… I see. I don't really understand your situation…


Hm? What's wrong, Kanta? You look distracted.


(Explain about the vampire girl who me blood)


Oh? Really?


… Girl grows up so fast. I didn't even notice at all…Now I feel old… Forget it. We shouldn't let the shopkeeper stay nude like this. He could get arrested for exposure. Let's take him with us for now.


Hold on. Do you have anyway that I can communicate with you?


(Told him my email)


… Thanks. *leave*


Let's go. Kanta, I really must thank you for sparing him… Sparing my friend. *leave*