Part 10: Finnel's Soulspace, Level 2
Aoto was hoping to improve their odds of saving Saki by helping Finnel find some more Hyumas, so they Dove once more.
Video Record- "Finnel 2"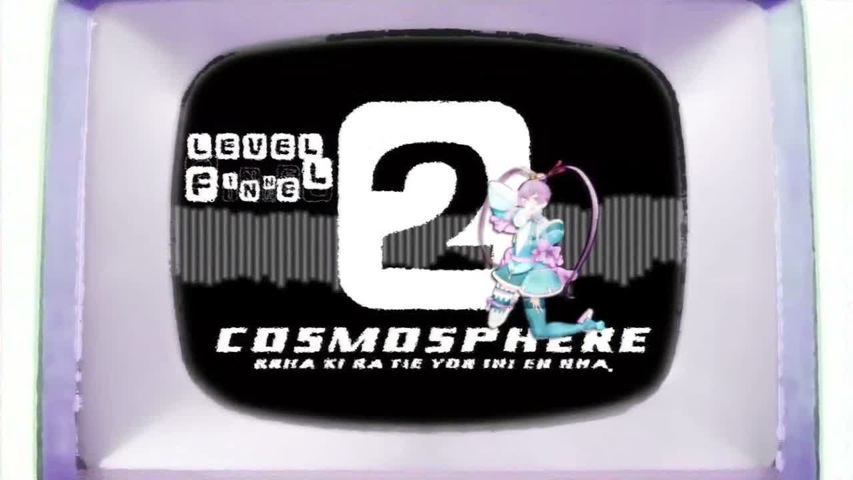 Watch
Finnel's world was a huge chess set, but something was deeply wrong with it.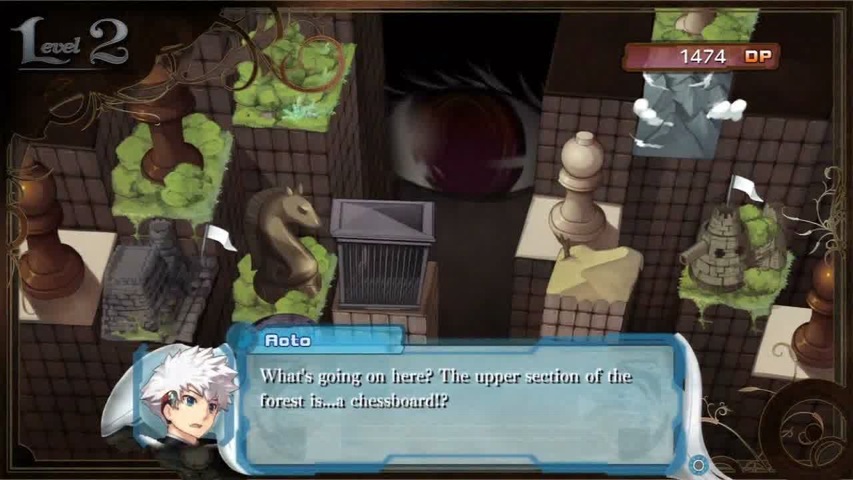 Well, the wall's pretty close.
I'm...confused.

Hi. Welcome back.

Oh, you... Did you come here to bully Finnel again?

Don't say such mean things. I've never once bullied her, and...
You asked if I came here to bully her, but I'm a resident of this world.

Oh, no...such a meanie is clinging to Finnel. I feel sorry for her...

You're misunderstanding me. Finnel wants me here.

...Whatever.
Most of the world was out of reach, no matter how hard he tried to reach it.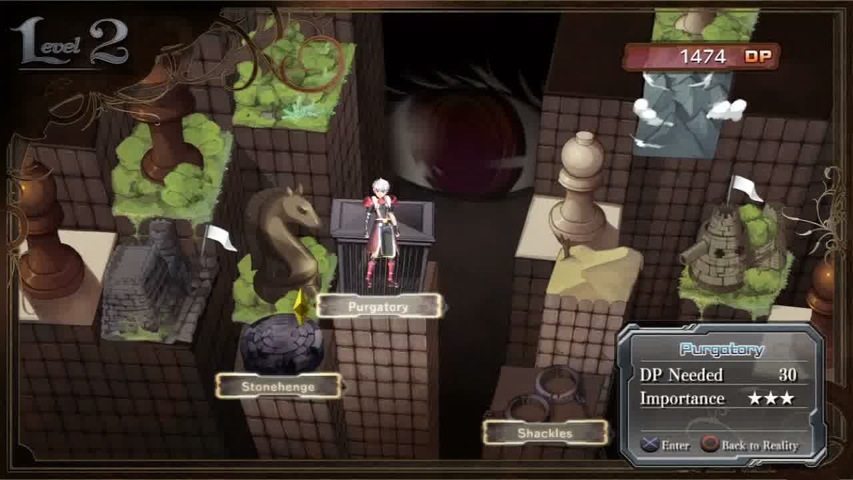 Finnel was locked in a cage, though as is the rule in the Soulspace things weren't quite as they appeared.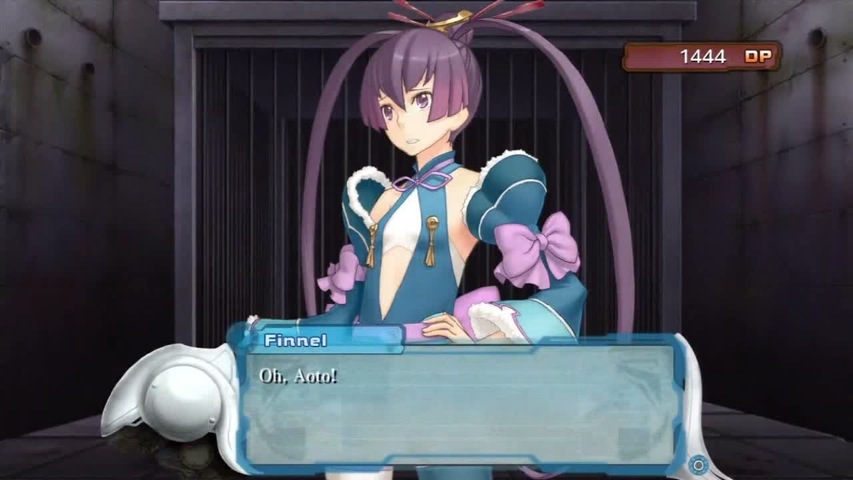 Are you locked in a prison now?

No, I'm hiding here on my own.

Why...?

Because someone's chasing me. So, I figured nobody'd chase me into a prison...

Huh? Someone's after you? It's Momoko, right? What a nasty bully. I'll punish her.

No. Momoko is...well...my friend.

Your friend!?

Oh no! You know that the walls are closing in, right!?
Someone...I don't know...is gnawing on my soul...
It's slow, but constant. The wall's are approaching us. Above the walls isn't my world, so I can't even go over them.
Plus, I've almost been killed many times.

What? Who tried to kill you!? I'll crush them!

Well, someone who looks like a clown, a scientist woman, and...

There's more than one person...?

I won't lose to them! I won't give in to their threats!

How can you say that while you're hiding in a prison? You're not very convincing.
Aoto was already confused about this world and it was only going to get worse.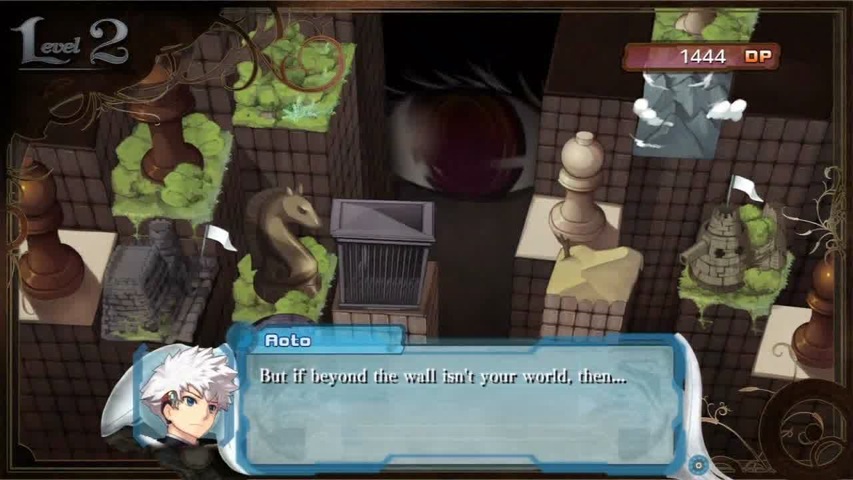 Your world is here. With a floor that has fetters, and the Stonehenge...
I have a bad feeling about this. I better go look around...

I'm your friend.


She said it herself! I'm her friend! I'm so glad! I'm Finnel's friend!

I know you're acting all happy, but it just sounds to me like you're mocking her...
There weren't many places he could look for some more information on what was going on.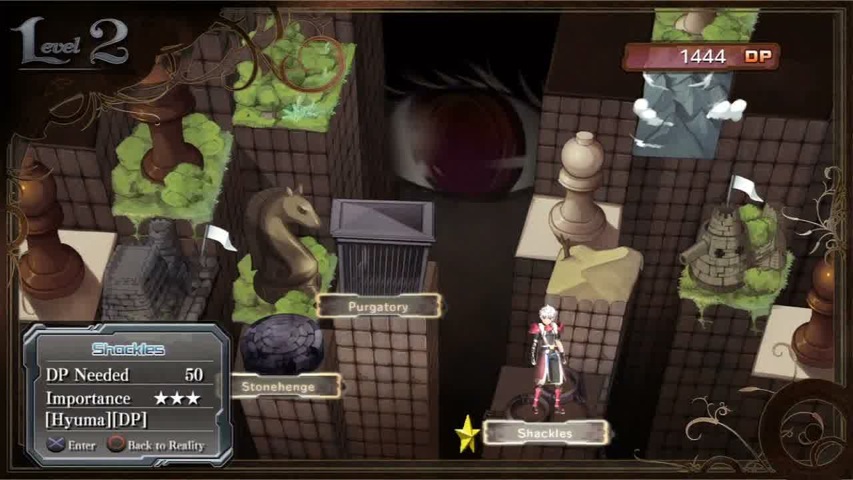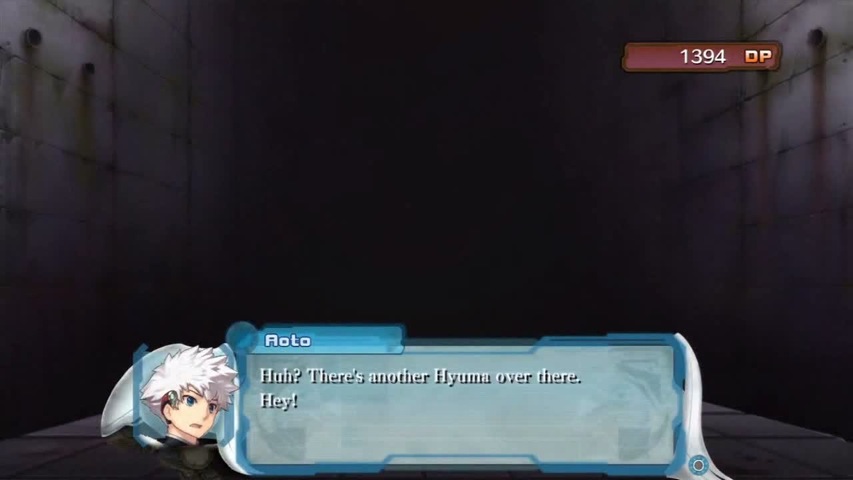 Unita:
Did you call for me?

Crap, looks like another fruitcake showed up... I have a question for you.
Is it possible to get up to that chessboard-looking thing?
Unita:
You definitely can't get up there. I can barely get there.

If you can, then why can't I?
Unita:
You're accepted by Finnel, but that's it.
I'm a resident of this world, so I can walk around here...to a degree. That's why.

I'm accepted by Finnel, but that's it? Is there anyone else, other than Finnel here?
Oh well...then, can you do me a favor? Can you go up there and see who's there and what they're doing?
Unita:
Hmmm, I can do that. I'll see you later.

Whew... I wonder if everyone who lives in the Cosmosphere is like that...
The Hyuma was gone for a moment, then returned.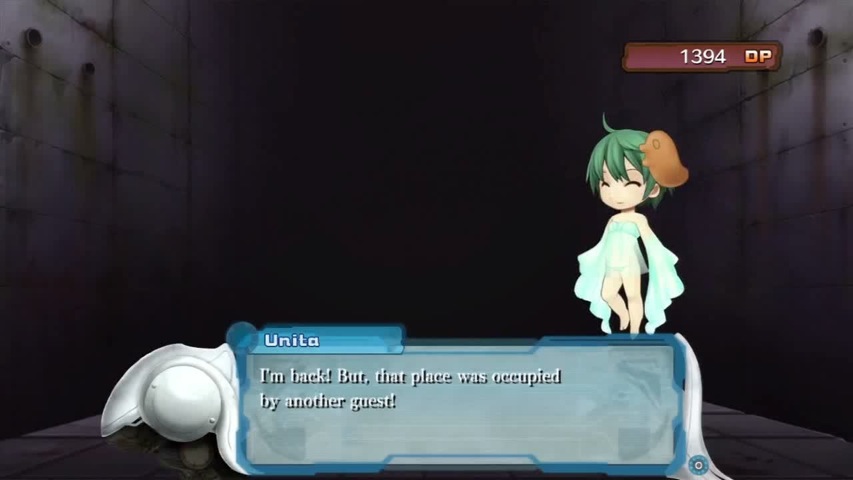 Another guest!?
Unfortunately, the 'other guest' returned with her.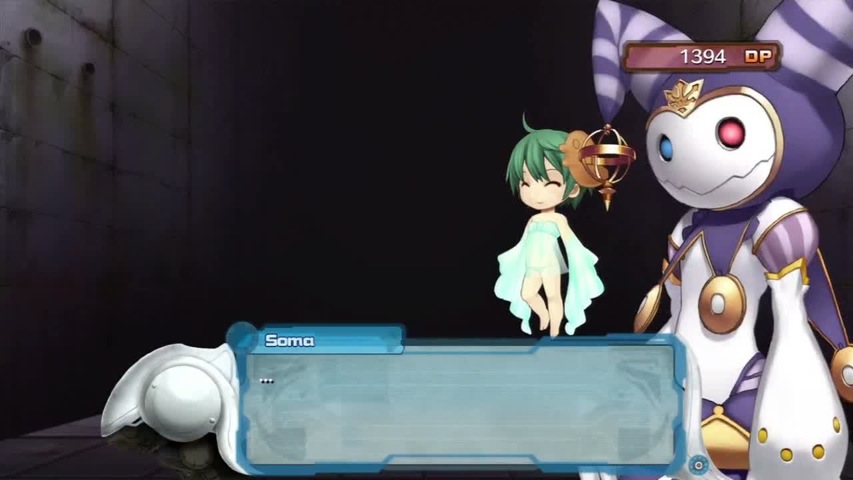 ...! You're Soma!? Why are you here!?

...Why are YOU here? You're the one who's not supposed to be here.

Finnel asked me to come here! You have no right to keep me from coming here!
Are you the one who's trying to kill Finnel!? Why are you after her life!?

...It's truly tiring to talk with you. All the affairs of this world don't revolve around you. Leave, immediately.

I won't!

Then, I shall remove you by force! *exhale*
The Cosmosphere is an inherently dangerous place even in the best circumstances, which these weren't.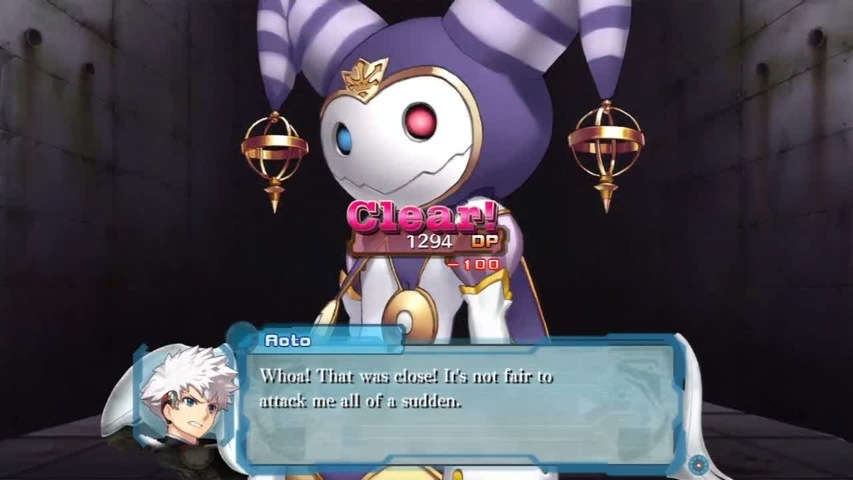 Hah...

Ah! Dammit! I'm gonna get myself killed...

Hah...

Shit!
Grr... I lost focus...
...But wait, ah!?
Just when it seemed like Aoto was defeated, help arrived.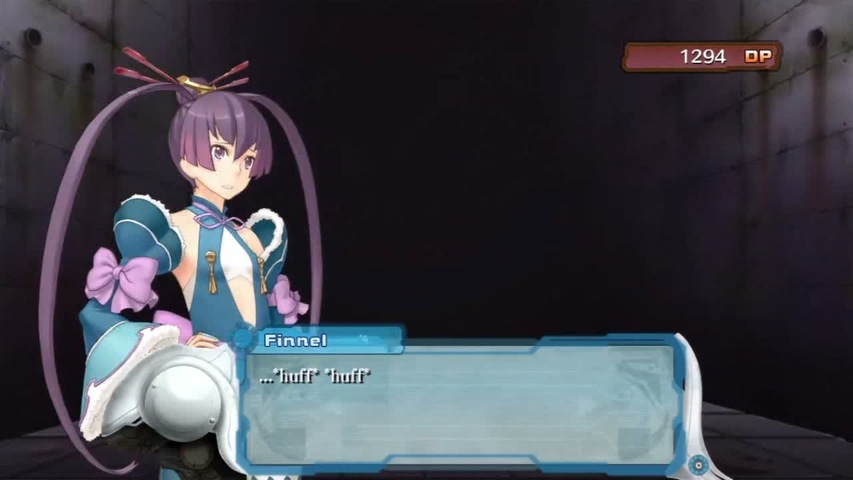 Finnel!


Aoto's not related to this! If you're gonna kill him, then please kill me first!


Finnel! You shouldn't have come out of the cage!

It's okay...I just couldn't stand seeing you get killed...

But still! If you sacrifice yourself...

It'll be alright, as long as you survive.

Finnel, don't die! I'll save you!
I won't let her touch you!

Soma left rather than finish the job. The damage had already been done, though.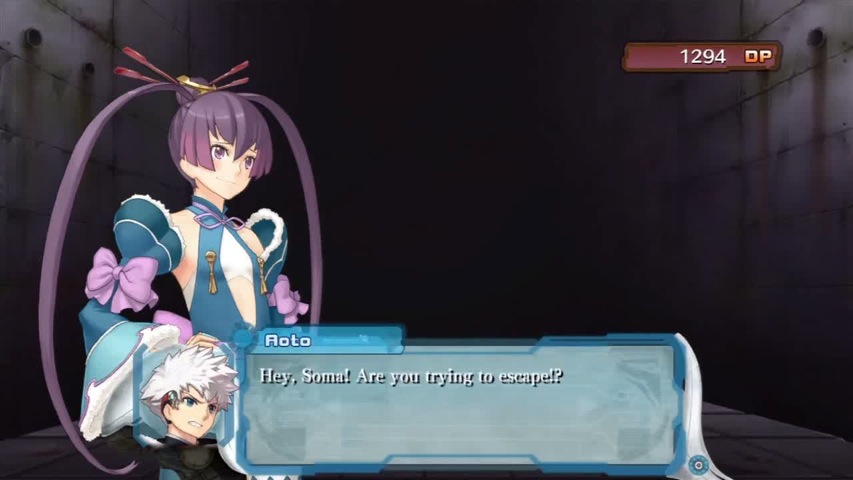 Shit! ...Why now!?
Finnel! You've gotta be alright! ...I'll rescue you!

I'm glad I was able to help you in the end...

Dummy! Don't say, "In the end!"

Aoto, please do me a favor... Stay with me till the last moment.

Of course! I'll always be with you! This isn't over yet! I'll save you!

Aoto, thank you...
The Stonehenge began to glow, even though it didn't seem anything had really been resolved. Still, with Finnel so badly hurt Aoto didn't have much time to consider this.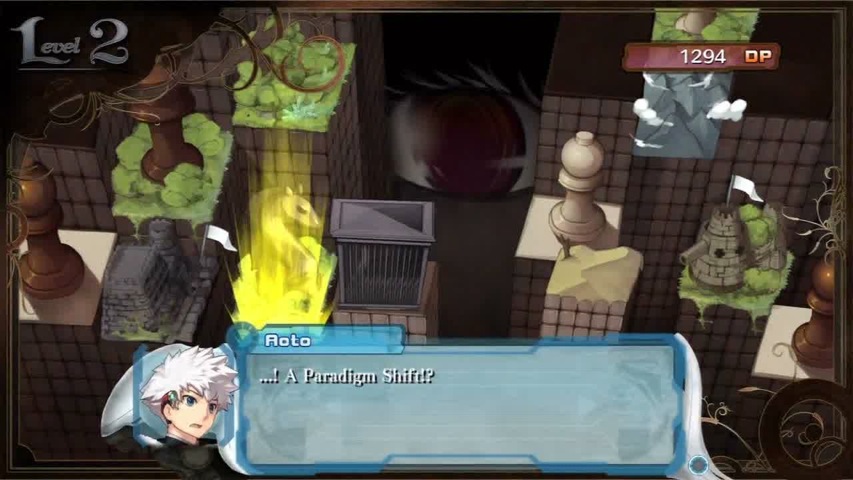 What wonderful story. I'm so moved…

Momoko! Help me carry Finnel!

I just can't do something like that. Have you seen my arms? Do you think I could even lift a toothpick?

How can you say that after smacking the plate of food out of her hand...?
...Forget it. I'll handle this myself.
System Message:
The Hyuma, Unita, has been unlocked.
No, he just rushed to the Stonehenge with her. It was only there that he got worried.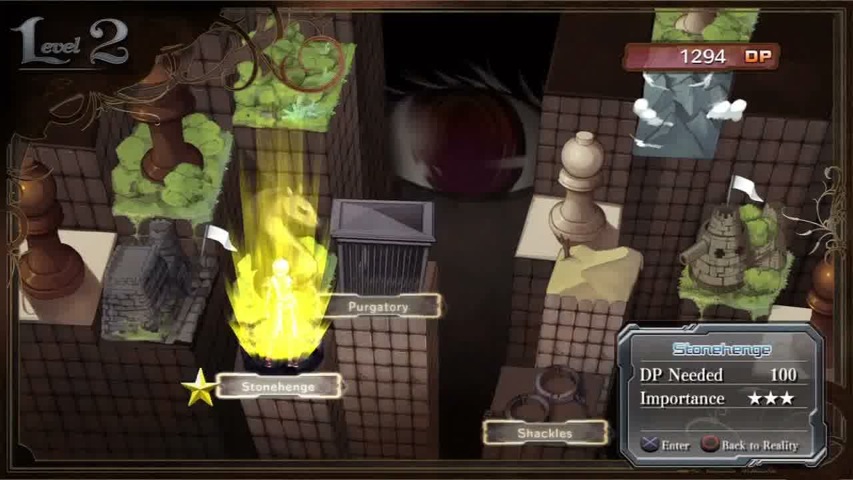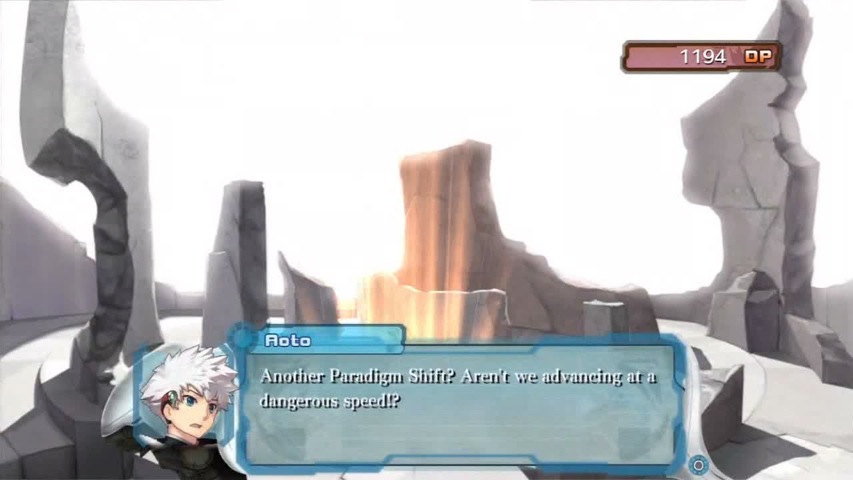 Hehehe. I guess...

What happened? Are you scared or something?

N-not quite. It's more like...I'm kinda...thrilled.

Oh, I see. In any case, why was Soma here...?

Aoto, let's go!

Oh, sure. Yeah, let's go!

...Aoto...will you be disappointed with me this time?
You might hate me as you get to know me better... I'm excited, but...what if you hate me? I can't...even imagine that...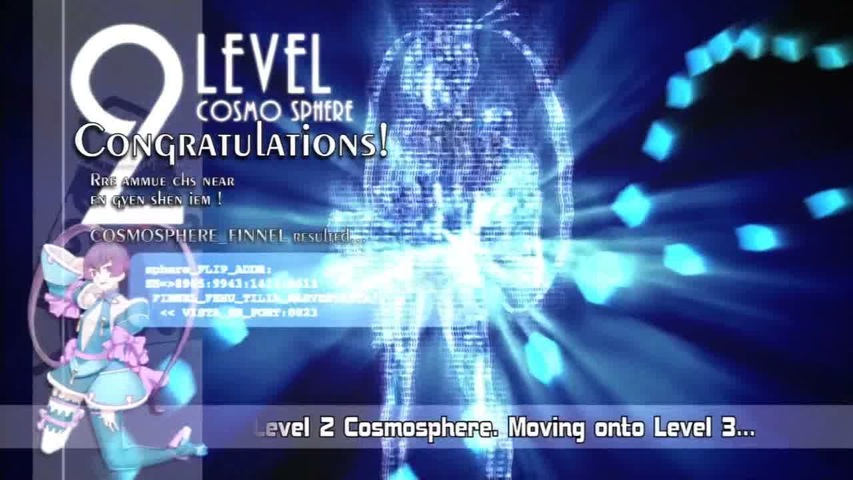 He brought this up with her afterwards in the real world.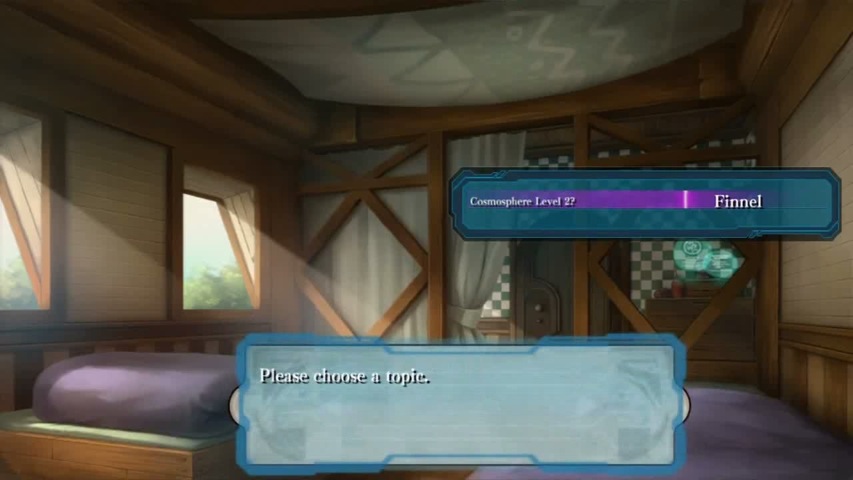 Hey, is Diving really always this easy?

Huh? Why?

Well, there was nothing in your Cosmosphere.
Just going in there, getting through some events and reaching a Paradigm Shift isn't that hard.

Hmm…I've never heard of such an easy Paradigm Shift before, either.
But if you want to cause Paradigm Shifts, the easier, the better. Let's see how it goes for now.

…Was that really what I was supposed to do?
He decided to return to her Cosmosphere to make sure things were okay.
Video Record- "Finnel 3?"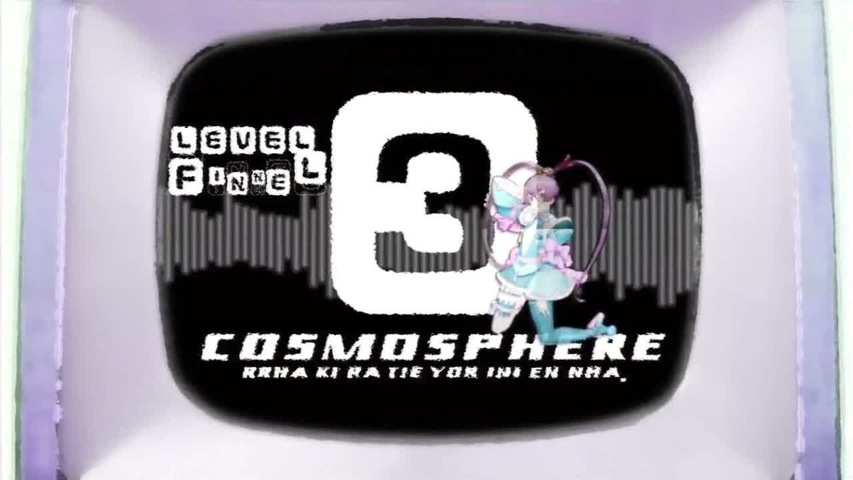 Watch
Speaking of board games I promise not to flip the board if I start losing next time.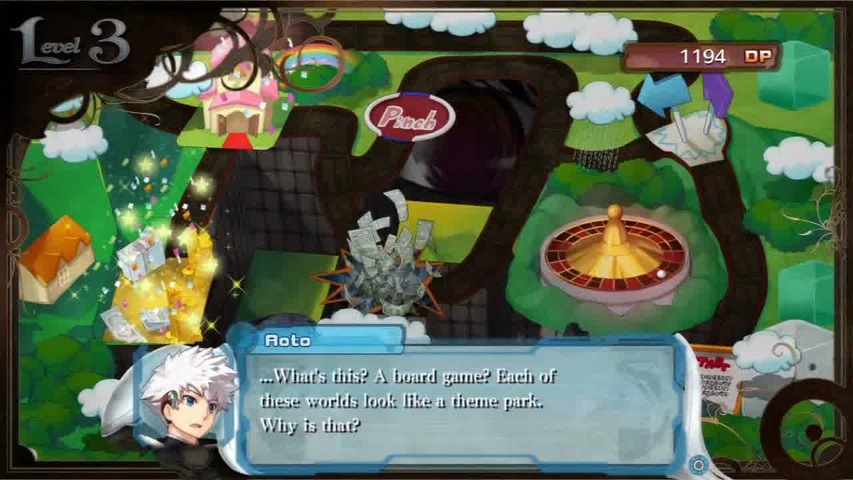 It depends on the Reyvateil. Finnel's world is like...the World of Fate game.

World of Fate game?

She likes games.

I don't know if it's right to bring a giant board game to her world just because she likes them.

You're dense. I never said she likes "board" games.
Despite the huge area, only a tiny dark room was accessible.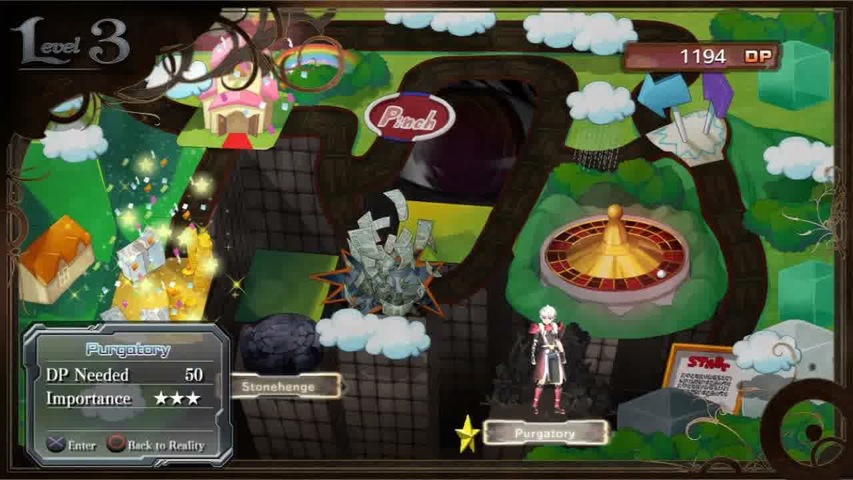 It seemed the world was getting even smaller, and Finnel's situations were getting worse and worse.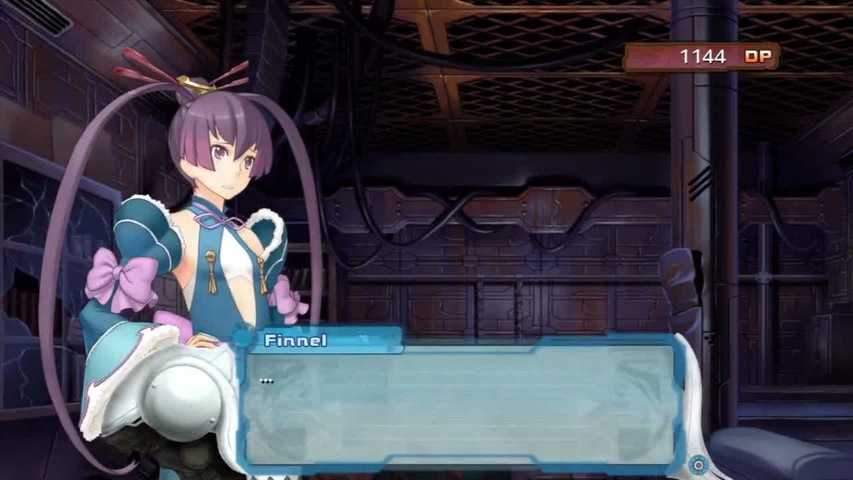 Finnel! There you are. What's up? You don't look very happy.

Really? That's not true...

Oh well, so, why are you in such a dark place? There are plenty of better places than this...

Aoto, don't you know? This is the only part of my Soulspace that's left.
There are plenty of colorful places around here, but they are no longer part of my world.

Huh? I don't quite get what you're saying, but why is your world always so...depressing?

That's because...I'm a failure.

...Huh?

Forget about it. No matter what the reason is, this much is clear: The only place I can claim is this ghost town.

Yep, you're a piece of garbage, so you should live in a ghost town garbage dump.

Watch what you're saying!
First of all, why is she trash or a failure?
It would be quite some time before Aoto would have any idea who Finnel was actually talking about here.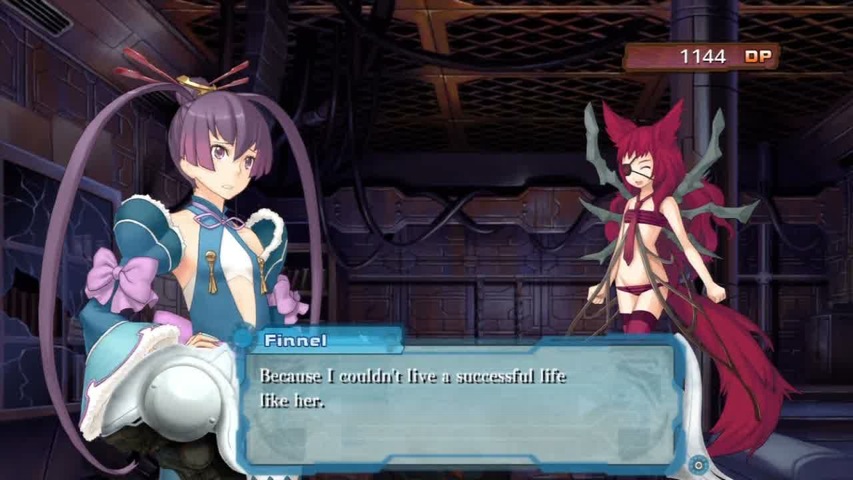 Who are you talking about?

Everyone other than that loser.

You shut up!

When I was born, I was predestined to be a loser.

Yes, you're the lowest and most pathetic form of life.

That's not true, Finnel.

When I turn the Wheel of Fate, it never stops on a happy place.
That's how I ended up in this ghost town.

That's her fate. Sorry, but just give it up.

Then, let me turn the wheel. Actually, I'm pretty lucky when it comes to roulette games! How do I turn it?

It's not going to work! Didn't you hear her? This murky, dark place is the only place in her world.
The wheel is in someone else's space. You can't go there or turn the wheel.

Exactly. So, I can't go anywhere. This is the only place where I can exist.
And even this ghost town is destined to be occupied. My Cosmosphere will be annexed by someone, and I'll disappear...

And that'll be goodbye forever!
He did sort of get the problem this level felt like it should be dealing with, though.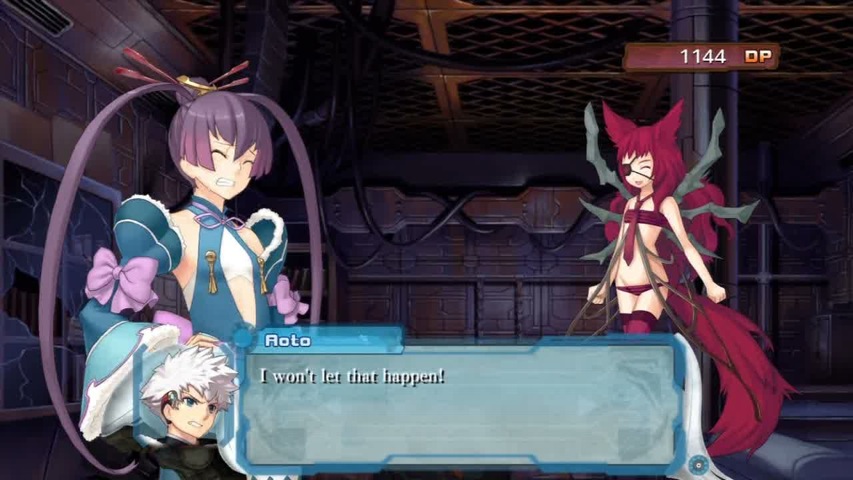 Huh!?

You're being brainwashed by this stupid Mind Guardian.
Life is not decided by a stupid roulette game. You can always subvert you fate!
If you can't go, I'll make it happen. I'll turn that stupid wheel, get a good outcome, and make you happy!

Aoto...

Wait for me! I'll find out how to get to that roulette wheel!
However, once again the Stonehenge lit up without anything actually being resolved.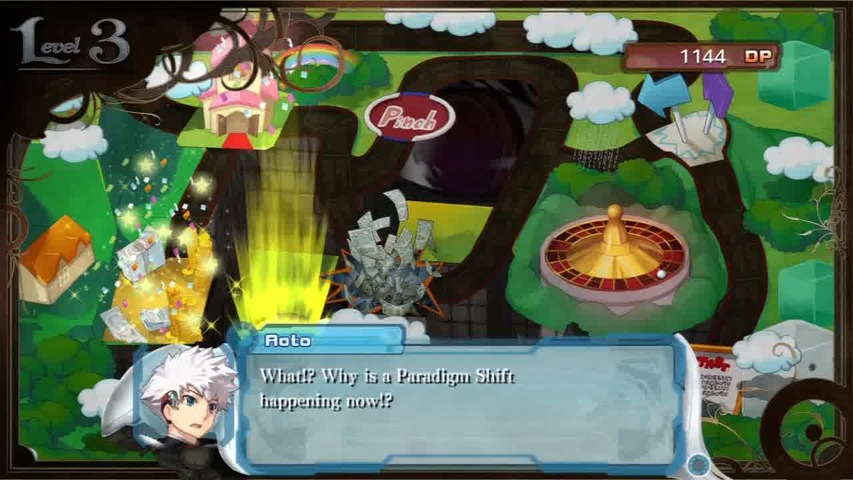 Aoto! Wait! It's alright now. I'm filled already.

Filled...with what!? Wait a second! Didn't you just say...?

I'm fine now, so let's go to the Stonehenge.

H-hey! Wait! Nothing's been resolved yet!
...This is way too ridiculous, don't you think? How can we finish this story like this?

Hmm...I don't know.

Momoko, you know something, don't you!? Tell me!

I dunno. I have no idea what you're talking about. I just thought this was how Finnel is really like.
To top it off, you better go now or she'll do the Paradigm Shift alone.
Aoto was rightly getting quite concerned about what was going on, but Finnel seemed not to care. Indeed, she seemed happy despite nothing having been accomplished.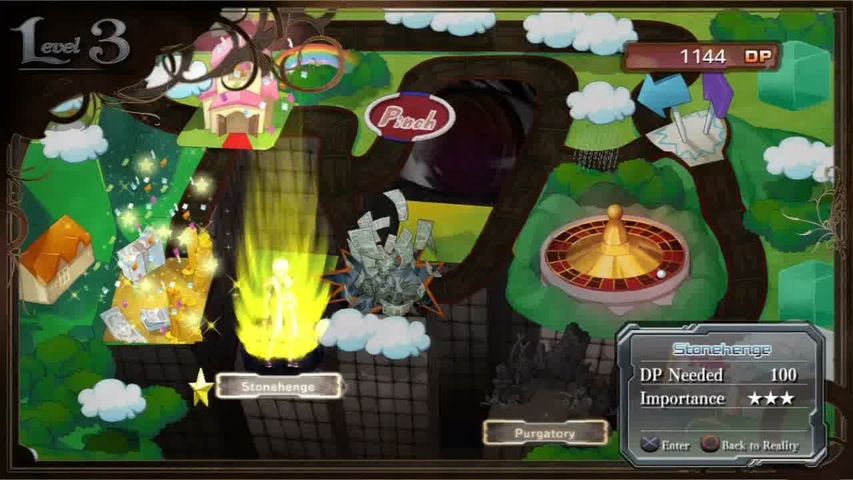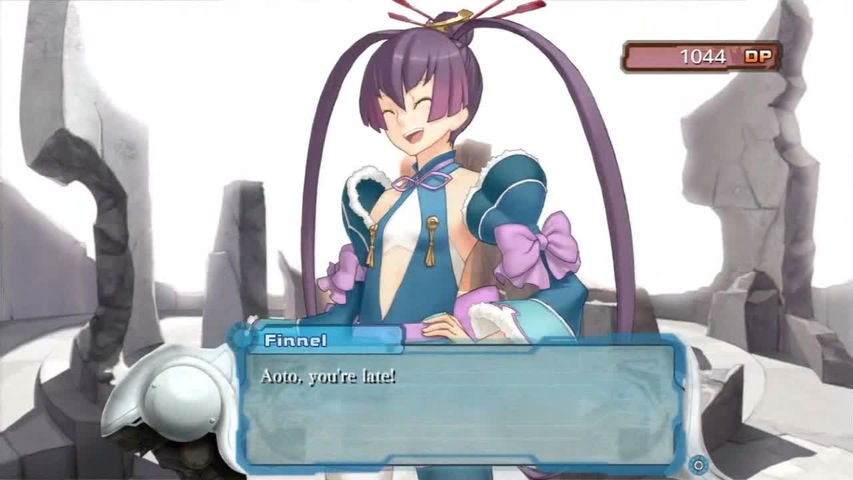 Hey, Finnel. Are you sure this is fine? Nothing's been resolved.

That's not true. Aoto, you promised you'd protect me.

Yeah, but nothing's changed...

That's enough for me. Besides...
I thought I wanted you...deep inside me...

Wh-what!?

N-nothing. Anyway, it's kind of addicting...this feeling when we Paradigm Shift.

Addicting? You mean exciting, right?

No, that's not it... It's more like...it tingles...in places... Hehehe!

You're creeping me out.

Hey! I'm just scared, okay? I'm scared that you'll finally get tired of me and start to hate me...
But…
That fear is addicting...or something.

…Huh?

Let's just go!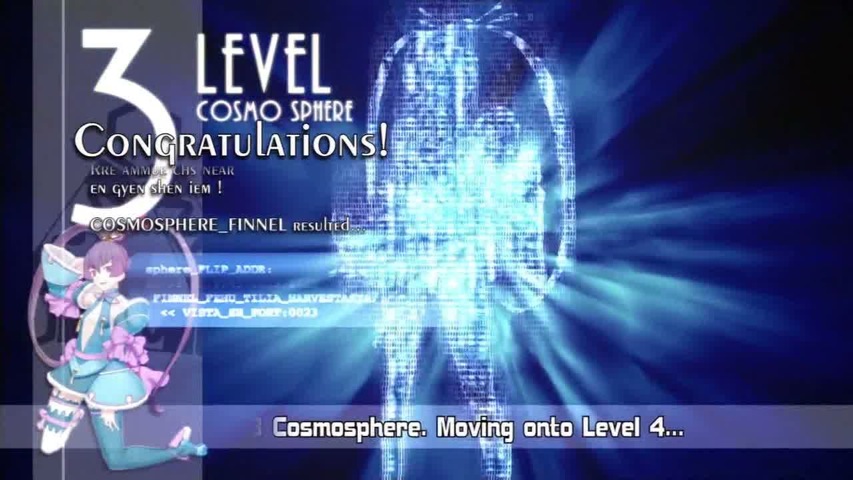 Aoto was getting very concerned about how this was going, and talked to Finnel about it again.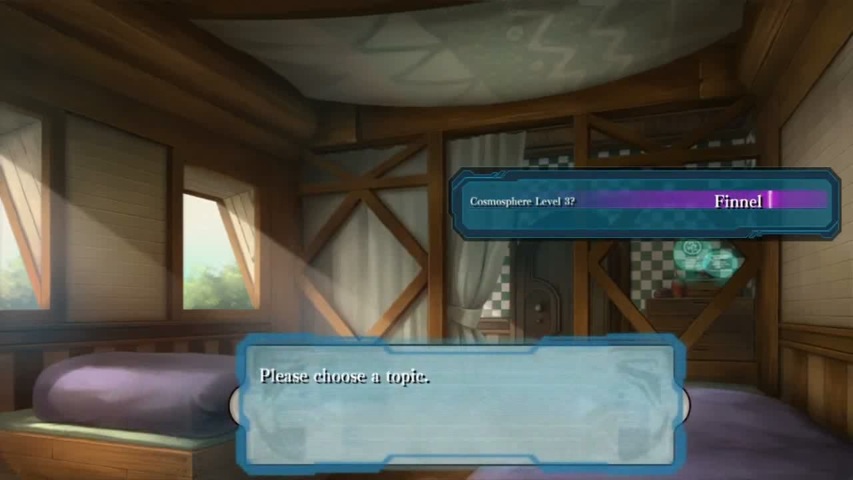 Aoto, when you Dove into me…


A-Aoto?

I didn't like that Paradigm Shift!

Aoto, why are you mad?

How can I not be mad!? I just can't let it go! I didn't do anything!
But all of a sudden, that light appeared! That's not how it should work!

…Is there an abnormality inside me?

Huh? What was that?

Nothing…

Anyway, I'll Dive into you again, so please support me.
Feinne on Qoga: The King of Dick Moves
So, you can actually Dive again now even though you don't have enough Talk Topics for Level 4. Aoto just sort of told us that we need to go Dive again, I suppose, but it's not obvious that you can do this.
Aoto returned to the Cosmosphere, hoping to try and find some answers. Things just got more strange, though.
Video Record- "Finnel 4?"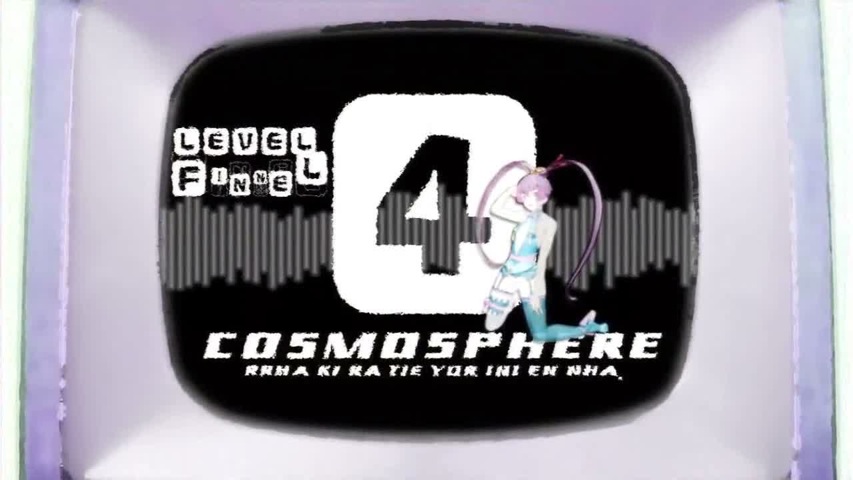 Watch
Once again Finnel's world seemed to be a mockery of some sort of game.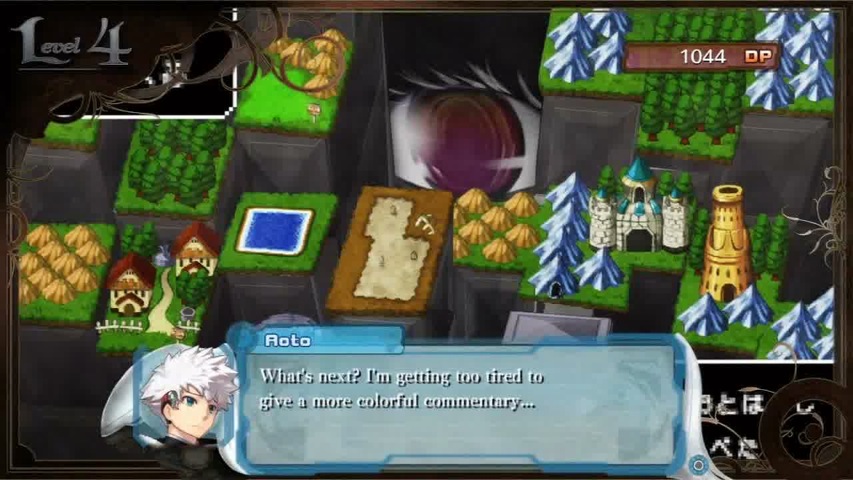 We're already at Level 4, huh? Are we going at a normal speed?
I think we're going too fast. Is it just me?

There you are, Mr. Hero.

Mr. Hero?

Yes. You're a hero here. A newbie one, but eventually you'll be the chosen one who leads this world to peace.
The heart mark on your neck symbolizes your heroic destiny.

A what on my neck!? Don't put such embarrassing things on me!
I'm surprised at your creativity to make such an outrageous world, though.

Mr. Hero, you must hurry or your ally, the Witch Finnel, will get lost and starve to death somewhere.

Okay, okay, I'll do it! Satisfied!?
There was just one place in this world that could be accessed.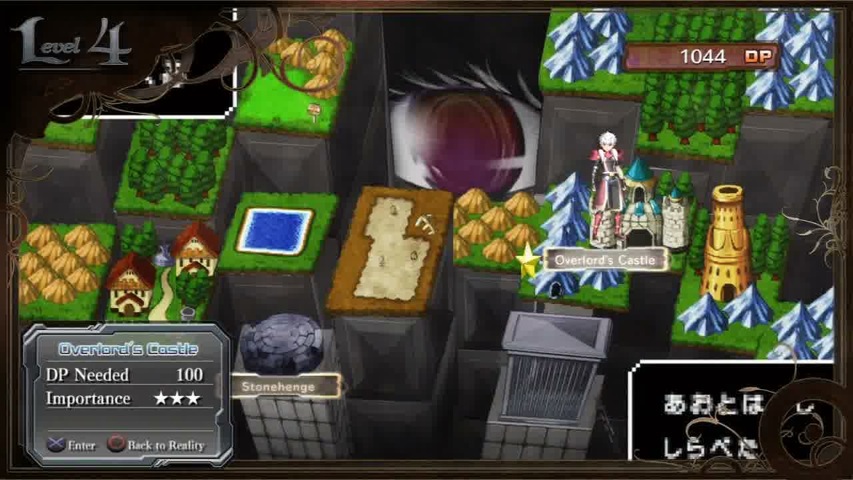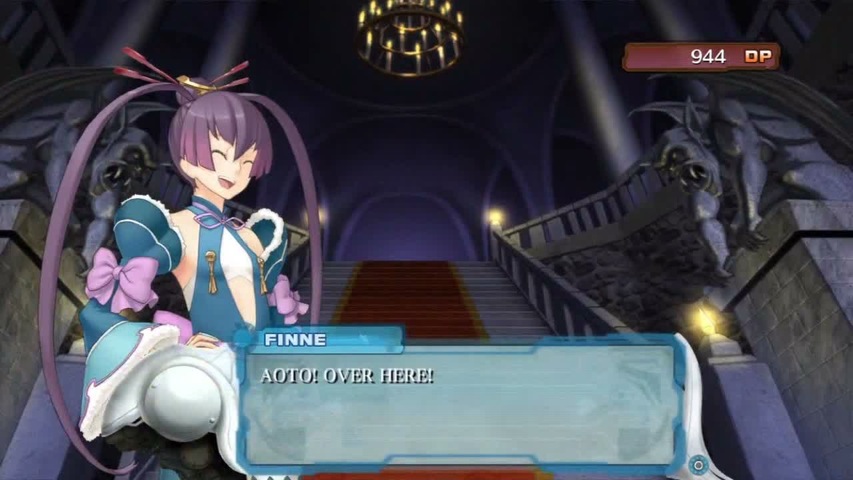 Finnel! Good! You're still fine!

FINNEL? I'M NOT FINNEL! MY NAME IS FINNE. NICE TO MEET YOU, AOTO!
System Message:
FINNE HAS BECOME YOUR ALLY!

W-wait! Why is your name Finne? What happened to the "L" at the end!?

IT CAN'T BE HELPED. DUE TO MEMORY ISSUES, WE ONLY GET FIVE LETTERS FOR OUR NAMES.
I'M THE ONLY ONE WHOSE NAME DOESN'T FIT. I AM AN UNFORTUNATE GIRL...

Stop talking in all caps!

WHAT A BUMMER. I JUST WANTED TO MAKE IT LOOK LIKE A REAL CLASSIC RPG.

Well, I think we're all done with that old stuff...
Aoto still didn't quite get that people from the real world often appear to fill roles in the Soulspace.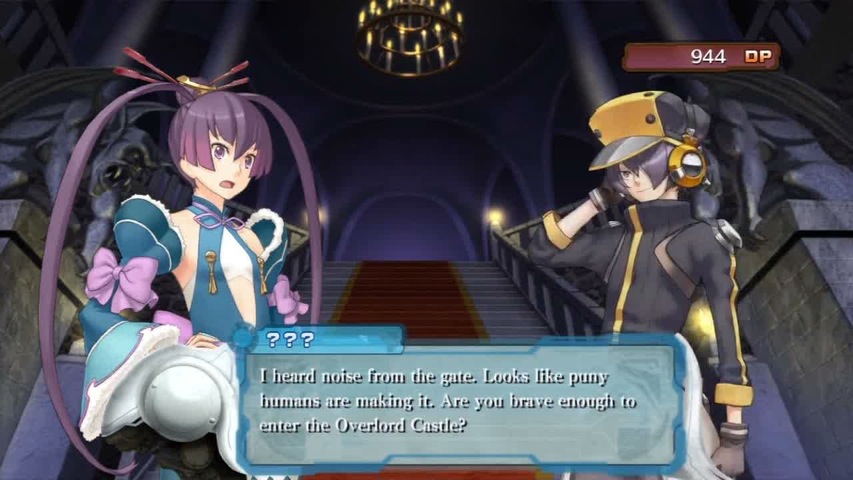 Hey, Tatsumi. What are you doing here?
Gyahhh! Owww, that hurts! What are you doing, moron!

How dare a puny human talk to me! Impertinent fool! Live within your means!

AOTO, DON'T EVEN THINK OF CROSSING HIM! HE'S SECOND IN COMMAND AT THE OVERLORD CASTLE, SHOGUN TATSUMI!

Shogun Tatsumi?

Idiotic human crowd, what brings you here? ...It's a waste of air vibrations to even bother to ask.
You came for this, have you not?
It seemed that this all revolved around a Hyuma, or at least something taking the form of one.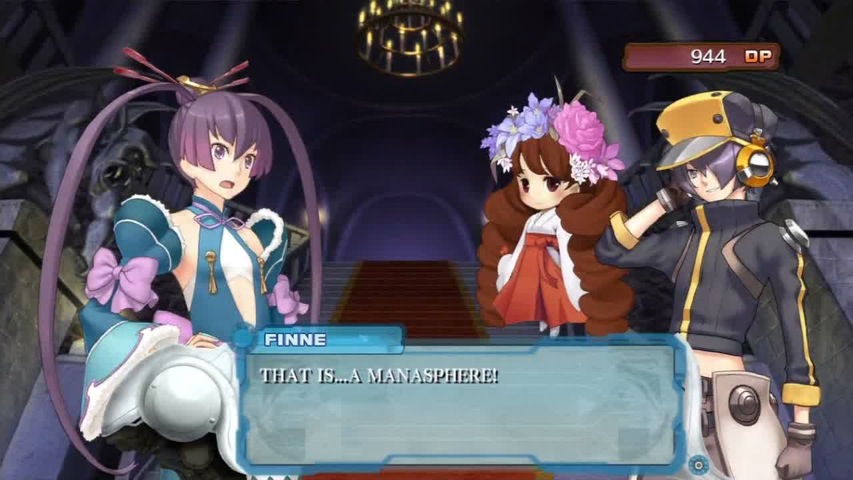 ...A Manasphere...?

YES! MANASPHERES...ARE THE ONLY BEINGS THAT CAN REGENERATE THIS WORLD...
GIVE IT TO ME!
KYAH!

Finnel! ...Tatsumi, you've gone too far!

Who would give this to you just because you said so? We, the Overlord's Army, will rule the world with its power!
History is upon us. If you really want it back, try taking it from me through force! Hahahahaha!

HE RAN AWAY! AOTO, LET'S CHASE TATSUMI!

Hey! Wait! Don't go by yourself!
What a problem child!
They chased Tatsumi to land of fire.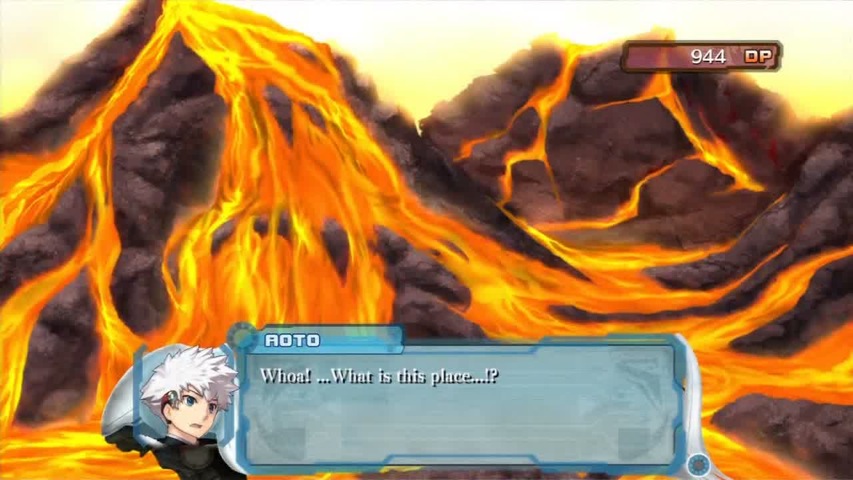 AOTO, LOOK AT THAT!
Something terrible waited for them there.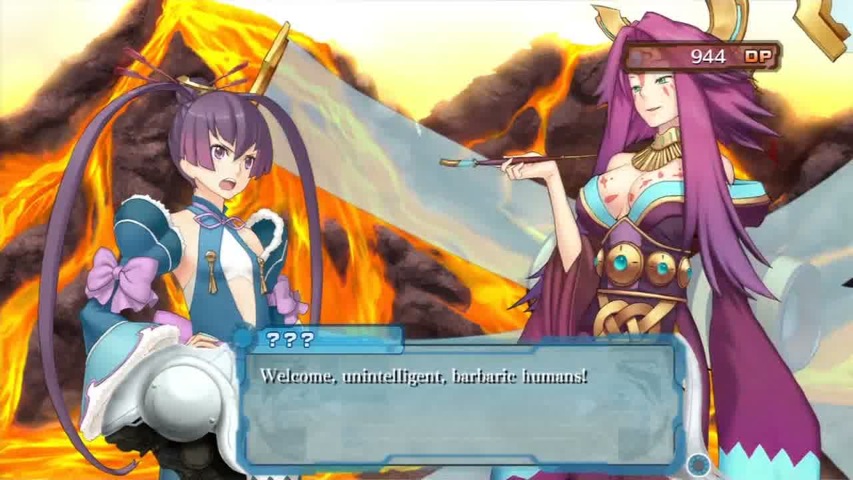 What the hell is she!?

My name is Demon Lord Chisel! I'm the one who will conquer this world!
Tatsumi told me all the details. You're trying to take the Manasphere away from us?

YES! I'LL BEAT YOU WITH MY FAMILY SUPERMOVE: DIAMOND VAJRA MOUNTAIN RYU DRAGON FIST SOUL-CHISELING SLASH...

Silence, human!

KYAH!

What are you doing!? You're way too weak!

THAT'S BECAUSE...I'M LEVEL 1.

Well, first of all, you barged into the Overlord's Castle... I mean, I'm in the same situation as you!

BUT THIS IS MY ONLY WORLD! THE OVERLORD'S CASTLE IS PRETTY MUCH THE ONLY PLACE TO GO AROUND HERE!
EVEN IF I WANTED TO LEVEL UP, THE FIELDS, MOUNTAINS, AND CAVES...ARE NO LONGER A PART OF MY WORLD...

But it's impossible to defeat the Demon Lord at Level 1...

Are you done with your final words? Then...perish!

Grr!
And so they were defeated. That's the sort of thing that should just kick you out of the Cosmosphere.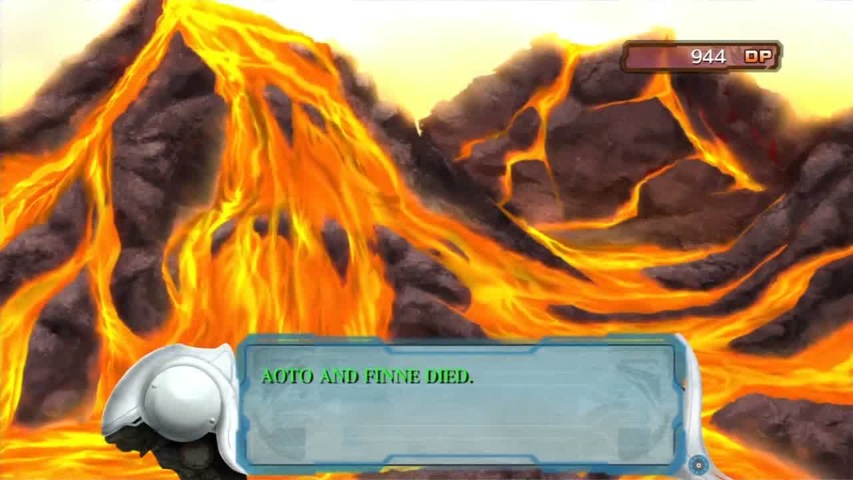 How pathetic... They were so optimistic...
I'm not going to let them regenerate this world so easily.
Alright, this is the end of the world. Collapse!
What it definitely should NOT do is cause a Paradigm Shift.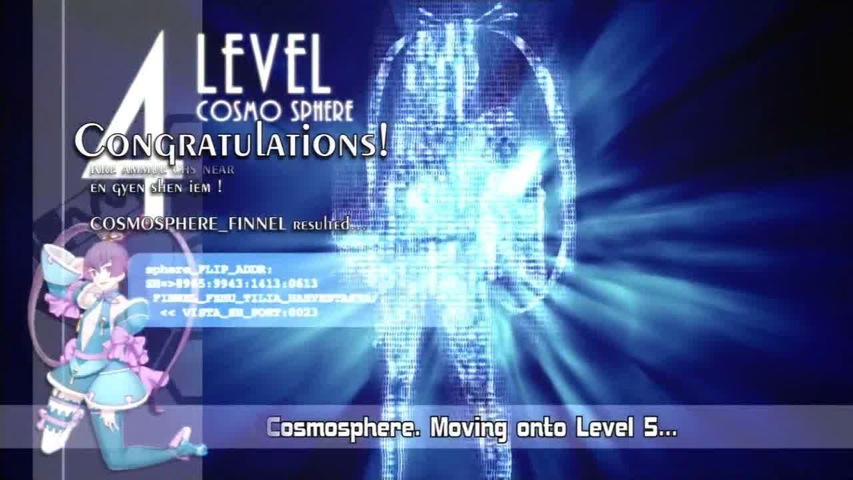 Aoto returned to the Soulspace to see what had happened.
Video Record- "Finnel 5?"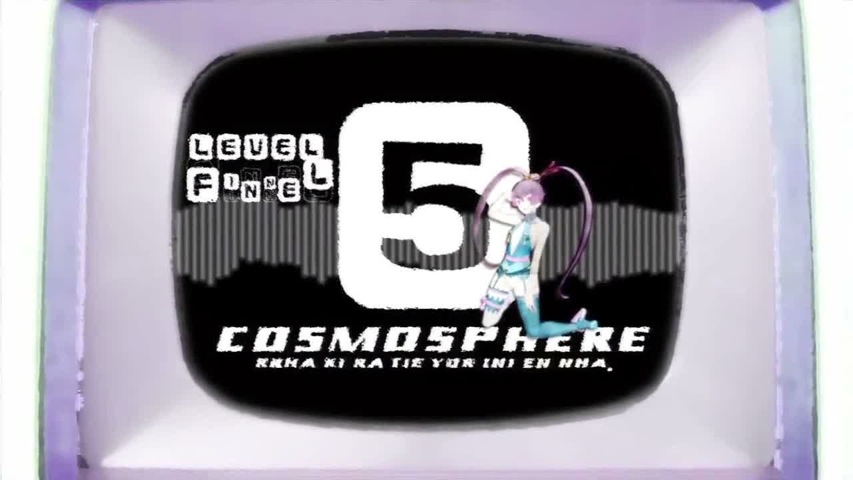 Watch
The world was in ruins.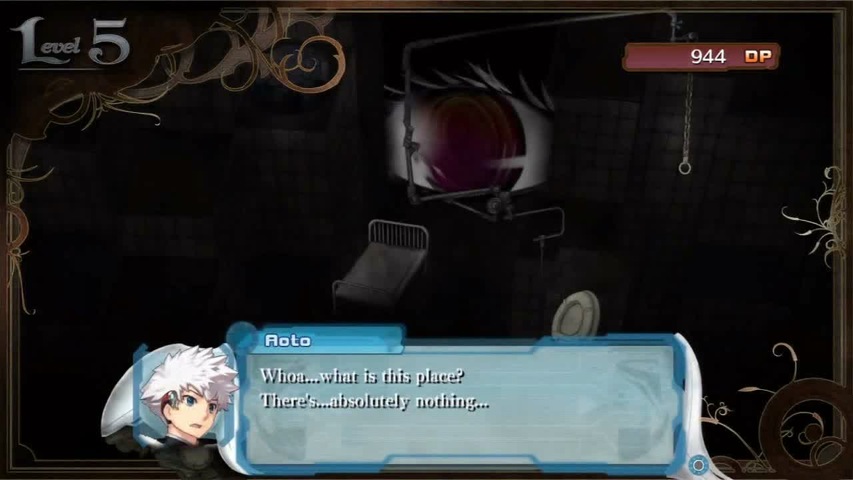 ...Oh yeah, I remember now. Last time I Dived, Demon Lord Chisel or whatever destroyed the world... …
But there IS a toilet over there. What kind of destroyed world leaves a toilet?

What kind of defecated world leaves a toilet, you mean... Hmhmhm...
I understand this next part was pretty awkward.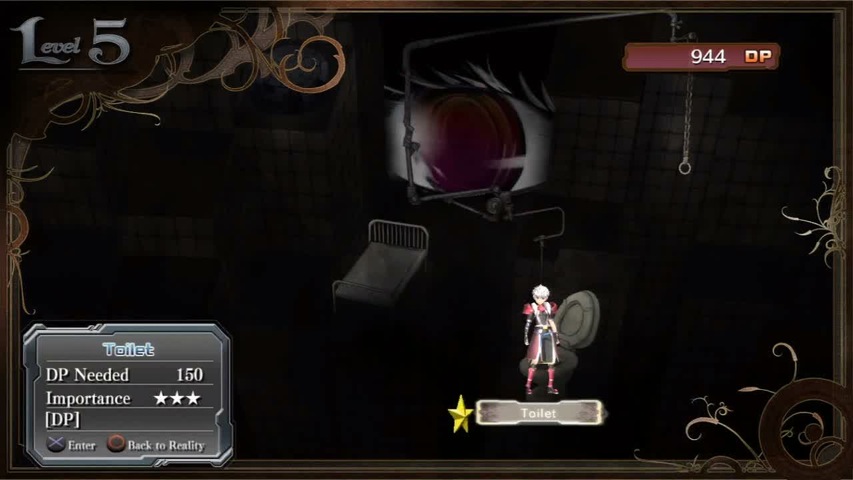 It also left me really glad I'm just reading a log of what happened.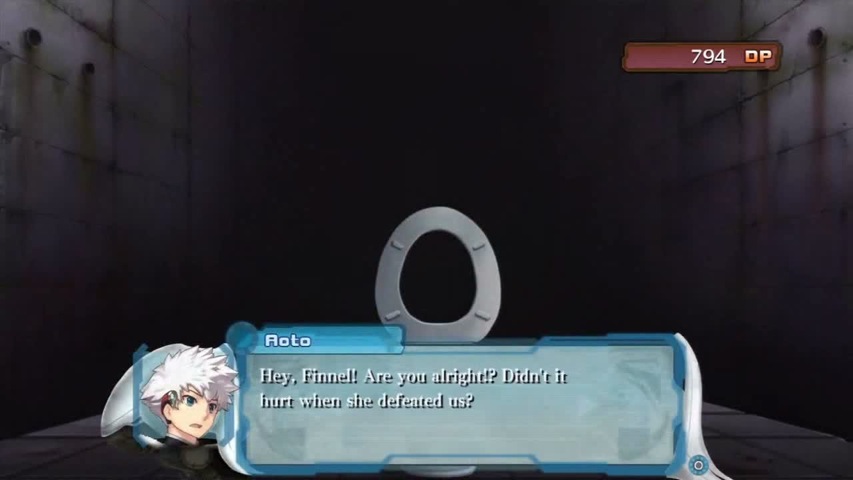 Aoto, don't come near me! Stay away!

But, there's nowhere else for me to go...

I don't care if there's nowhere else to go! Go away!

Don't ask me to do the impossible! ...Wait, what's that smell!?
Eww! Something reeks!

I said stay away! This toilet won't flush...

Wait...did you...?

That's right. Finnel's freshly baked log is floating in the toilet...

Nooo! I said stay away!
It's so embarrassing. Please don't say anything...

But...what should I do? We're surrounded by an abyss, along with this toilet. There is literally no place to go.

So...why don't you guys get closer to the toilet?

No!

Well, you know...after a while, we'll just get used to the smell. We may even find it fragrant...eventually...maybe.

Stupid Aoto!

Ow! What are you doing!?

You deserve it, you insensitive jerk! Urgh, you're so stupid...
Aoto tried to help things, but this was past the point where anything made sense.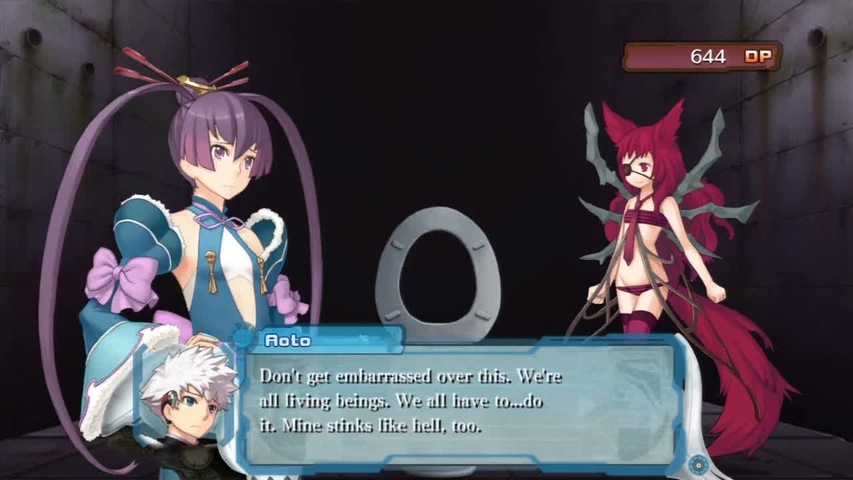 I know that, but...

Finnel's is a special bomb.

I can't stand it anymore... Please stop saying things like that.

Anyway...this is the only space left in this world. It's gotten really small...

…Yeah.

...Wait, does that mean the Stonehenge is gone, too!?

…I guess so.

Then how can we make the Paradigm Shift happen!?

…I don't know.

*sigh* This is hopeless.
We're stuck in this tiny, stinking place...

Don't say stinking!
Aoto was starting to get tired of all this weirdness.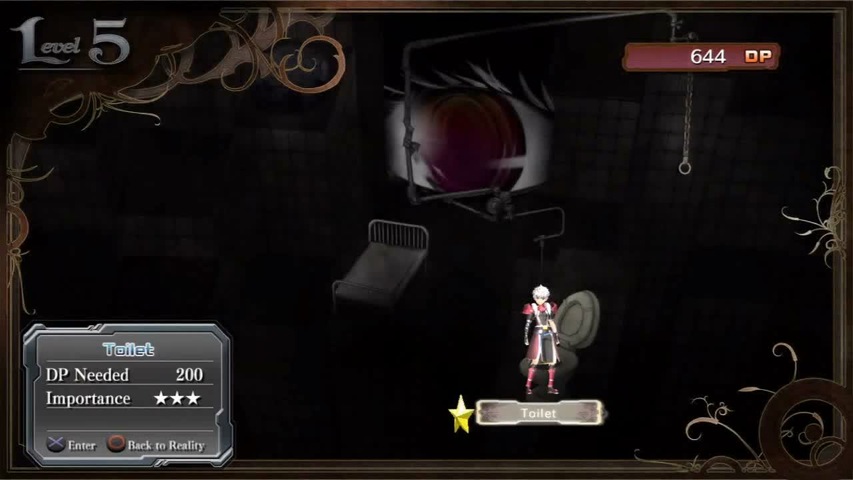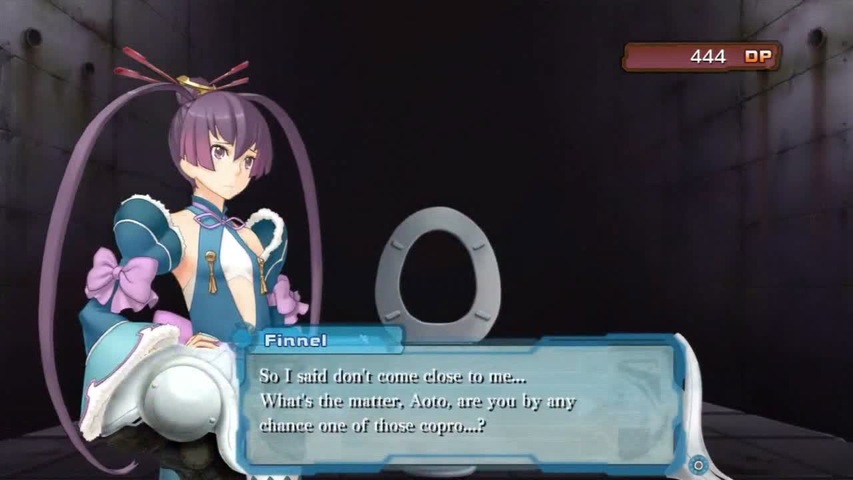 Be quiet. I'm trying to come up with an idea to get us out of this reek crisis.

...Philiacs? Huh!?
He finally decided he'd had enough, and called for help.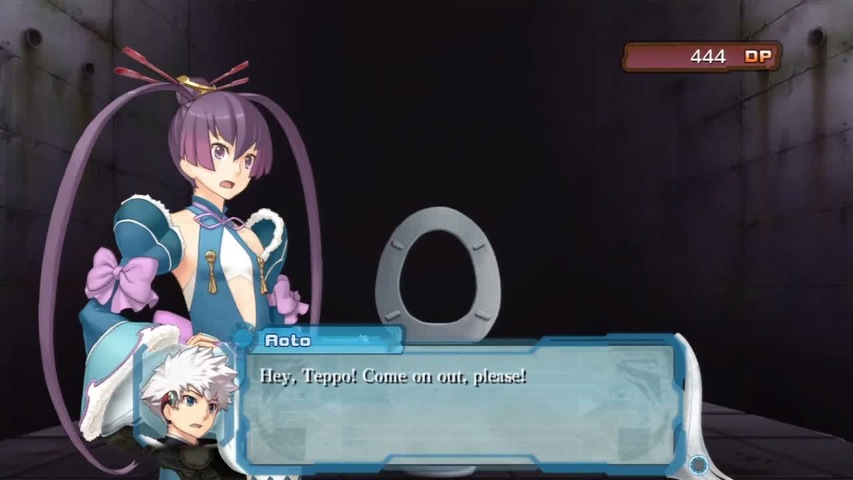 Hey, Teppo! Come on out, please!

Whoa! Who is he? He's cute.

Hey, Teppo, what do you think about our situation?

...It comes complete with an extremely foul smell, sir!

I take it back! He's not cute at all!

I mean, we're stuck. Why are the edges being eroded? Is it because of the other personae?

Oh, I see what you mean. Very well, then, I'll perform an SH Scan on this place.
Please note that during scanning, the screen may behave irregularly.

Okay.

Huh? What's gonna happen?

Alright, beginning the scan!
It's hard to explain what the raw data stream of a Soulspace looks like, expressing high-frequency H-waves in their natural form produces some odd results. Teppo did his best to explain it to them.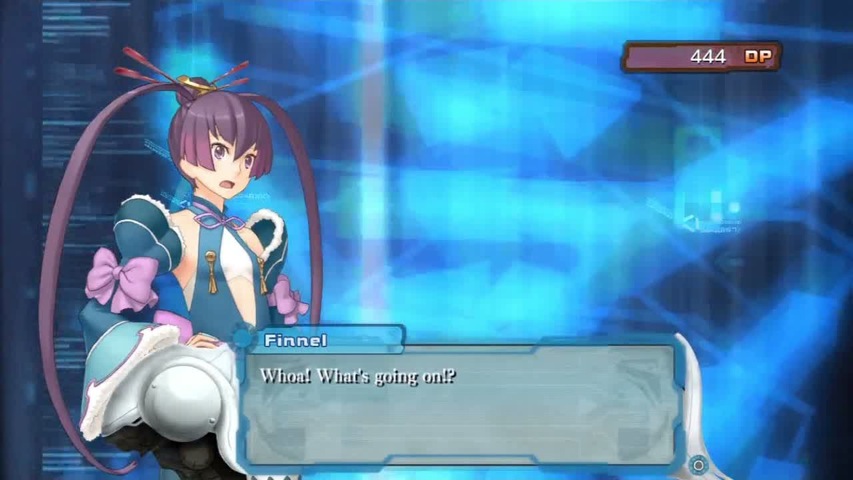 To put it simply, I'm scanning the H-Waves, which are dividing the Cosmosphere into separate worlds.
First, the Cosmosphere is a virtual world formed of Steady H-Waves, which are also sometimes called mental waves.
The Dive Machine merely manifests it into a tangible form.
Therefore, if you bypass the physical structure, the Soulspace becomes a stream of digital data, as we see now.

...Okay...so...did you find anything?
Teppo wasn't particularly pleased with what he found.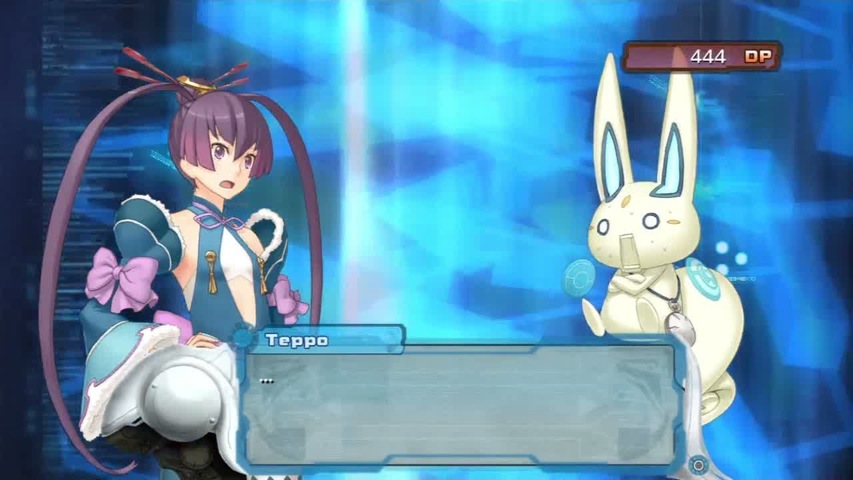 …Oh.
It seems like the SH Scan is done.

So, how was it?

In conclusion, as you suggested, Finnel's Soulspace is full of cracks.
In other words, several personae inhabit this place. This erosion is related to changes in their influence over her.

I thought so.

In fact, there is another interesting discovery that I've encountered during the scan.

What is it!?

You don't have official H-Wave clearance to be in the Level 5 Layer, where you are now. Finnel is overriding it.

You lost me there.

To make it simple, the only reason you're here, Aoto, is because Finnel is protecting you.
Therefore, without her protection, you couldn't exist in this layer of her Cosmosphere.

What!?

Huh? I'm protecting Aoto? But I'm not doing anything.

Your conscious self is unaware of it. This is something that your true self, deep within you subconscious, is doing.
That is all I've discovered. I don't know what's causing this irregular state.
Teppo did have a suggestion, though, as to how they could proceed.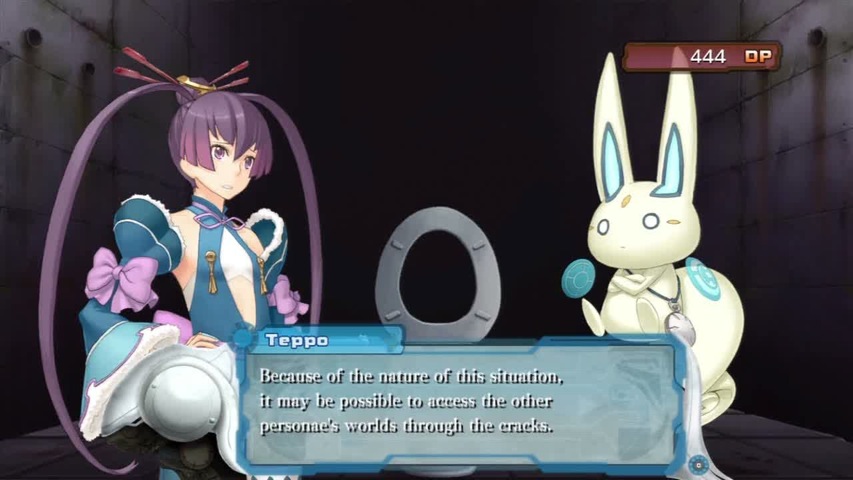 I recommend going to the level you have clearance for: Cosmosphere Level 2. If you're lucky, you may get swept into a crack.

What!? Level 2…!?

That can't be true…!

That result is more accurate than any other data I've accumulated.
You can migrate to other personae's worlds, but I'd recommend staying in Level 2...unless you have a death wish.

I understand. Thanks for the advice.

Huh!? You've come this far...

What choice do I have? I can't even advance any further.
And this place stinks.

I don't care where you go anymore, idiot!

Alright, I shall perform three tasks: Exceptional level downs, crack detection, and relocation of your body.
Please stay out of the Cosmosphere in the meantime, or this may affect your mind.

Okay.

I'll disconnect you from the network for now.
Aoto left and allowed Teppo a while to finish his tasks. As for what happened when he returned, that tale will have to wait until next time I'm afraid.