Part 27: Episode 27: Lairs Upon Lairs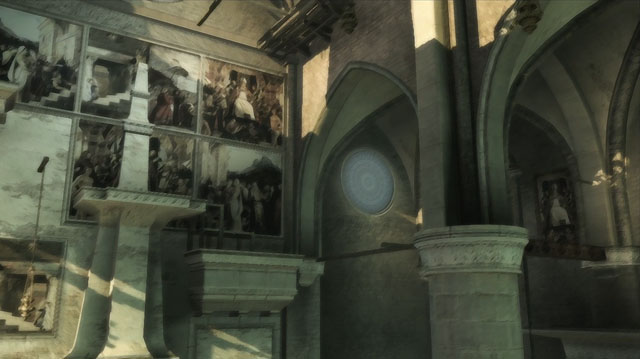 Hosted
-
Let's History!
Youtube
-
Link
Notes -
- Disapprove of the title? Hey, it's hard to name episodes like this! <

>
---
The Truth (Part 5 of 5)
Hosted
-
Let's History!
Youtube
-
Link
Notes
-
- You saw the binary at the end, right? Well, it means EDEN. Note, also, how there are 20 zeros and 12 one's. 2012. Also, the mountain in the distance is guessed to be Mount Kilimanjaro. East Africa WAS a cradle of civilization of sorts, but Kilimanjaro's terrain, weather, and so-forth made it pretty unattractive to early man. Most scientists nix it as a potential cradle, as a result.
- Yeah, the Mandelbrot Set had tons trimmed. I figured if I got in to Julia sets or Bifurcation locus, it'd never end. So past a point I trimmed my notes and drew a line in the proverbial sand

My dumbed-down vernacular probably isn't 100% correct in some places, so bear with it. The basic idea gets across in the end, I figure, so I stuck with it!
- Here's the music I used, in the order they're played:
The Joker - Dust Trails

Junya Nakano - Passing Through the Forest

Scott Joplin - Maple Leaf Rag

Various (Tekken 4) - Touch and Go

Yasunori Mitsuda - Rhtyhm of Red

Various (Braid) - Tell It By Heart
Phelddagrif posted:
Re: the first cipher ring. You can see around 4:14 in the video that there is a 4 floating in and out of view in the center of the screen. There are a bunch of letters coming in and out, but 4 is the only numeral.

For the second ring, the numbers being added near the lower left tell you what goes in the blank spots. For example, the first symbol is Y. Plus 2 equals YYY. Plus 6 equals YYYYYYYYY. Plus 2 equals <Y. And so on.