Part 13: Chapter Thirteen
Chapter Thirteen
Today is a special update, friends. This is the last update in which Syrg produced anything worthwhile, and henceforth produced worthless drivel that everyone hated because he had lost his mind. Everything beyond this point is new territory! Let's explore it together!!!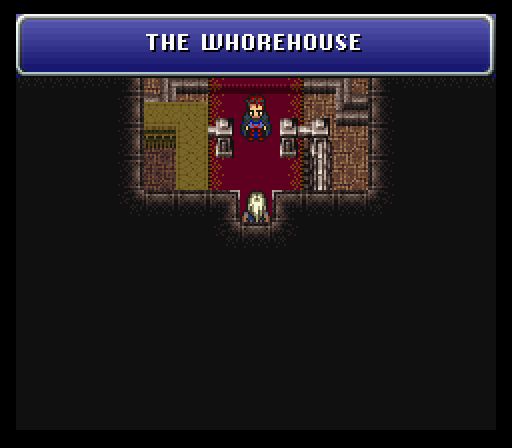 TSM: Slippery shit stained Christ on a stick! You've arrived!
TSM: I swear to god the gravity in this room is all fucked up. Maybe it's the humidity or something.
Pipebomb: Dialogue needs more ASSCOCK CUNTFUCK!
TSM: Perhaps a Comedy ASSCOCK CUNTFUCK option? I'm a human being dammit!
Fistgrrl: B-but you have endless angry quips to entertain us with!
TSM: You gullible baby factory!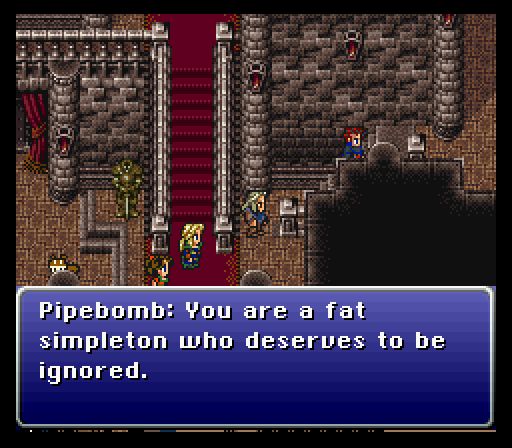 Fistgrrl: I thought he was cool but the BABY doesn't want to go into a violent rampage!
TSM: Lord Acne Elf commands you to roll the 20-sided die to see if you survived the white trash moustache attack!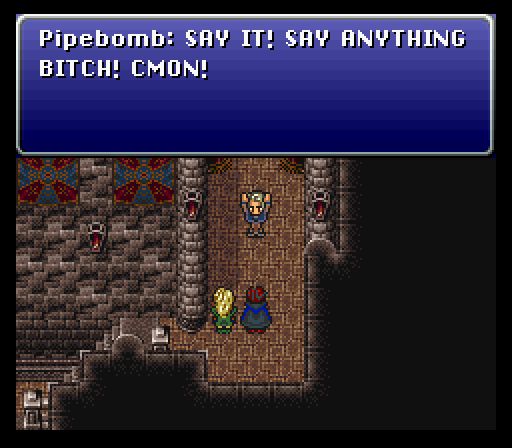 TSM: I hope to god somebody stabs you in the eye with a knitting needle next time you get on an elevator.
Pipebomb: Was that acceptable?
Fistgrrl: Only if I get to go sing a song.
Pipebomb: OH PLZ CAN SHE SING A SGON?
TSM: I'm sure as hell not going to throw my back out while beating my shovel against that ham pinata of a head!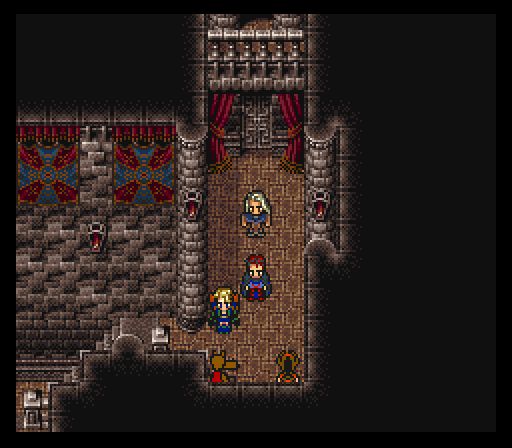 Fistgrrl freaks out at this.


Fistgrrl: Must...restrain...fist of death...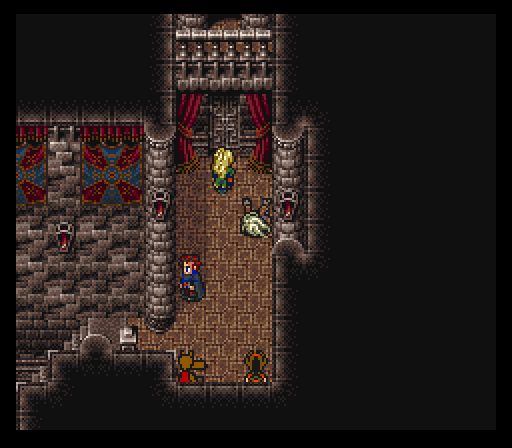 Fistgrrl: I doused myself in Gasoline, and set myself on fire! Ahhhha hhha HAHHHHAhahha hah ah ah hah ahahahhh!!
I actually transcribed most of that to the letter until I realized that what the fuck it doesn't matter how many h's there are.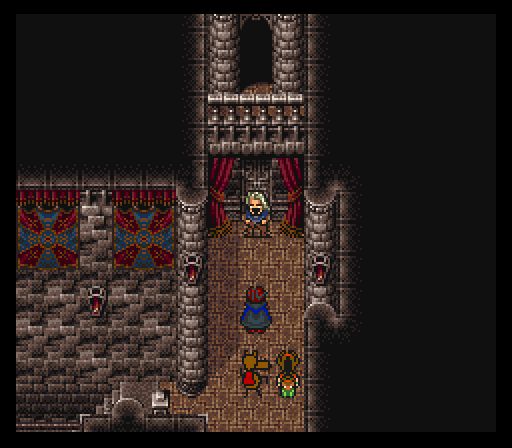 Pipebomb: Hey guys, I invented Party Hard now that you know maybe I can shut the fuck up about it.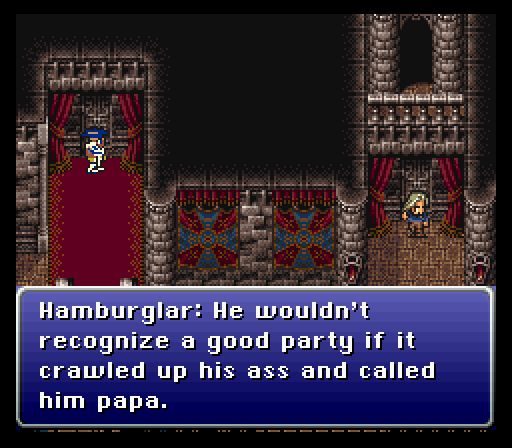 INTRIGUE


Hamburglar: I'll become his friend and show them REAL PARTY HARD!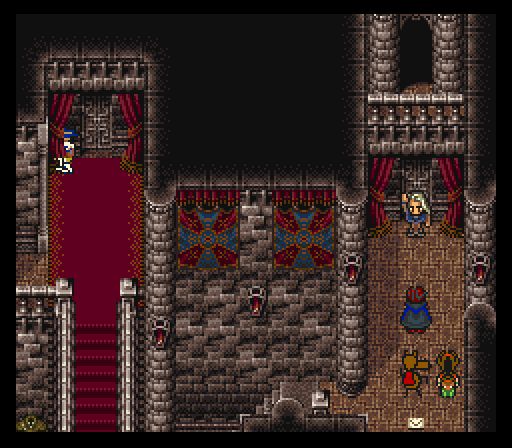 Pipebomb: Why do you send me this shit, Hammie? I want a happy story about fluffy kittens, puppies, and rainbows...and hugs. Lots of hugs.
Pipebomb: And I wanna be in the story. And I want you to be in the story too...
Hamburglar: At least CyberLowtax likes me...
I'm starting to understand Syrg a little better now.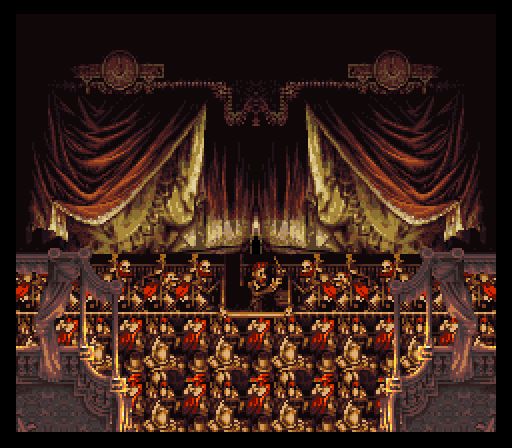 It's time for the show!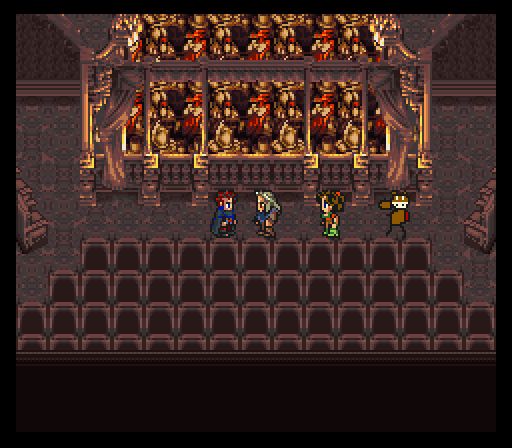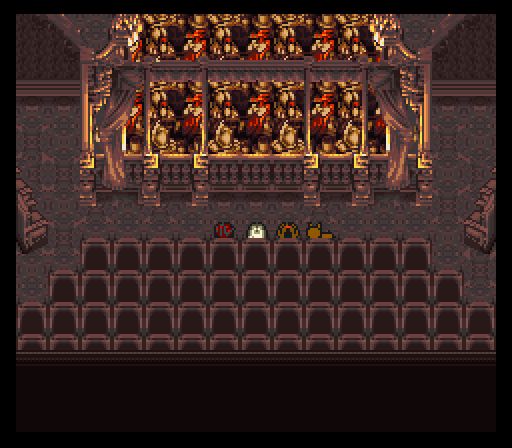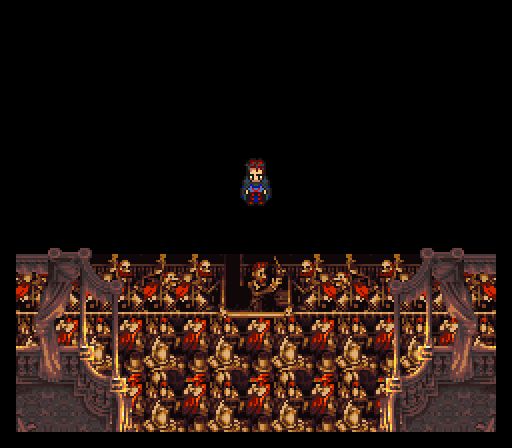 Once upon a time, in the mythical past, there were two forums: FYAD and GBS. The two forums weren't at war, per se, but there was a sense of rivalry between them. Now, happyfish decides to post a thread.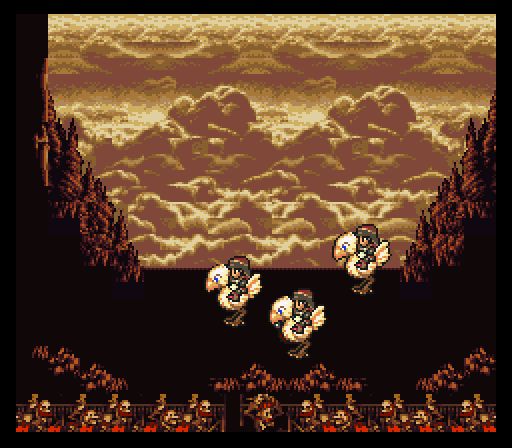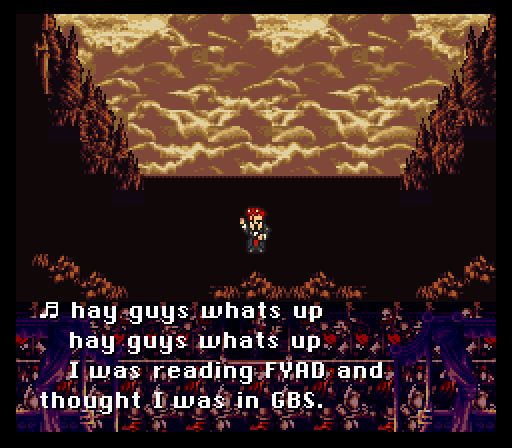 When did you guys become total faggots?♪


Pipebomb becomes bored by this and gets up to visit Fistgrrl.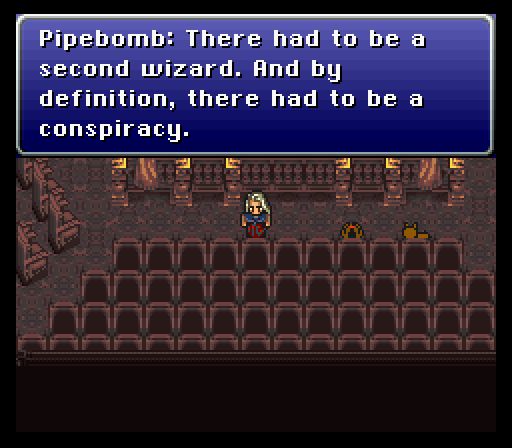 TSM: You're not the Pope, you're some divot-faced scar queen who spent a few too many hours catching BB-gun bullets in the head behind the Dairy Queen.
Ozma: HELLO WORLD!
TACO: WOW, SOMEBDOY WROTES OEM WORDS ON A THING FI
We didn't bring them, but through the magic of save states...
EPG: Beward, I live.
Jeddite: I have reached kitten enlightenment...again.
And had we picked up Isnoop after Zozo without bringing him there in the first place, he would have left our ass without seeing Fistgrrl's performance.
TSM: I gotta remind you to squeeze you next time and see what oozes out.
Apparently, Isnoop leaving brings that thought to him.
Anyways! Let's go visit Fi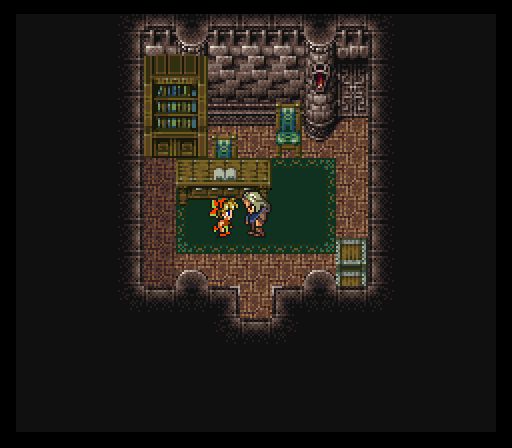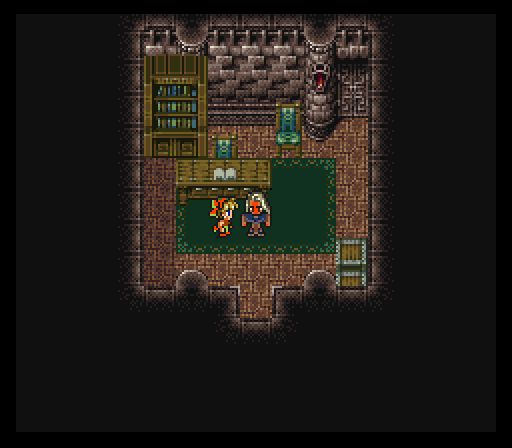 the fuck

Pipebomb: You have PNS: Puffy Nipple Syndrome.
Fistgrrl: Don't you want to know why I have transformed into a 12 year old girl?
Fistgrrl: No need to be shy, just open up a bit. All you seem to do is dig yourself into holes now and then by being a stupendous shithead.
Pipebomb: Maybe if you payed a little more attention to me and my needs...so what's the deal?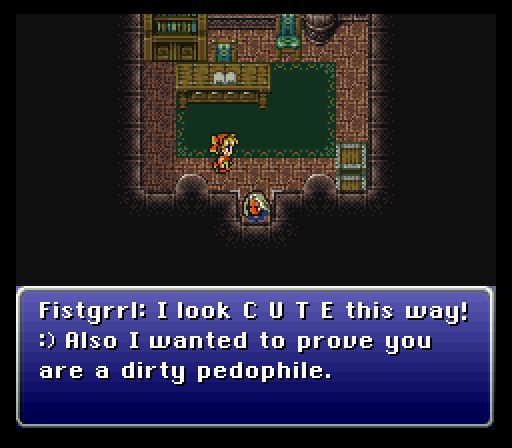 Fistgrrl: The mission was a success.
Pipebomb: That's a dumb reason to flash underage cunt at unsuspecting men!
With that, we gain control of
Relm
Fistgrrl.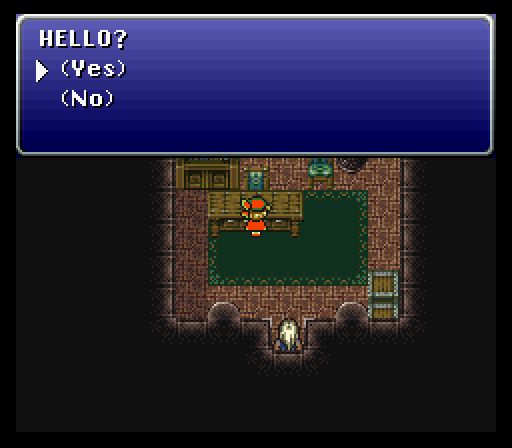 Let's learn the score!
So, you think you know beauty? Huh? You wouldn't know true beauty if it was out in the parking lot waiting to give you HEPATITIS. Which it will be, ten minutes from now. Good day.

P.s. I'm hiding in the treasure chest in the classroom...let me out, I'll give you candy. Promise! -Fragmaster
Um yeah, no thanks. We've met.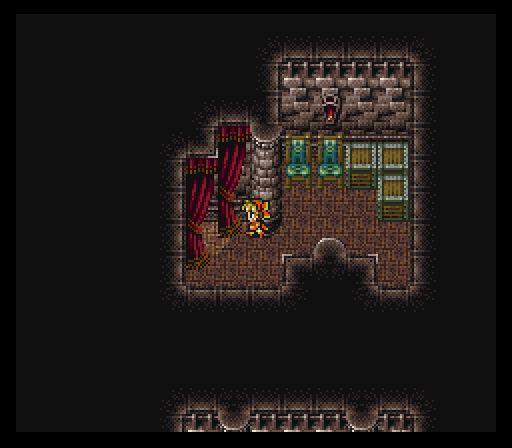 Alright, guys, there's no way I transcribe this or have the screenshots do it any justice. You're gonna have to suck it up and watch the Youtube video.

Most of the time you can just ignore the videos and it won't matter. I know, I do it myself. But you have to watch this goddamn video. YOU HAVE TO WATCH THIS VIDEO BECAUSE IT IS AMAZING.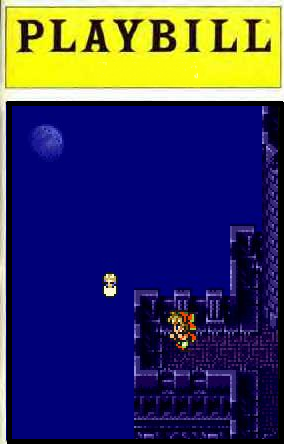 CLICK ME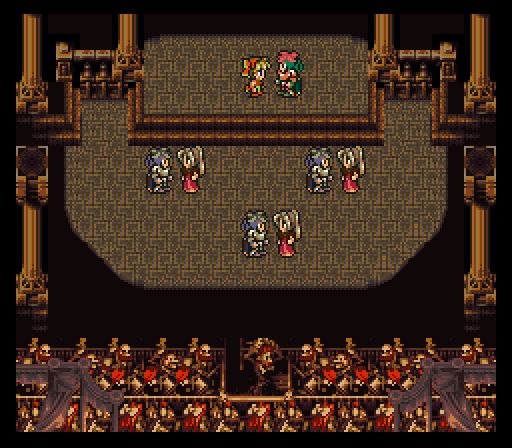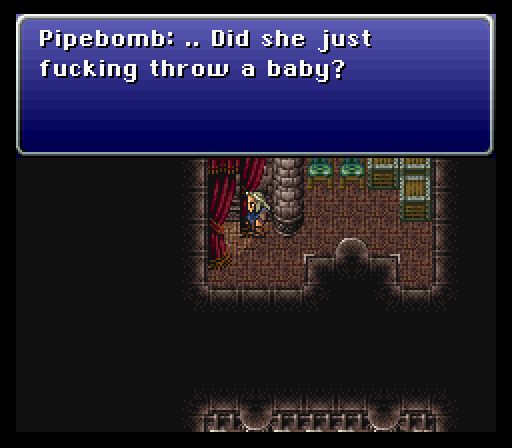 Everything has been worth it.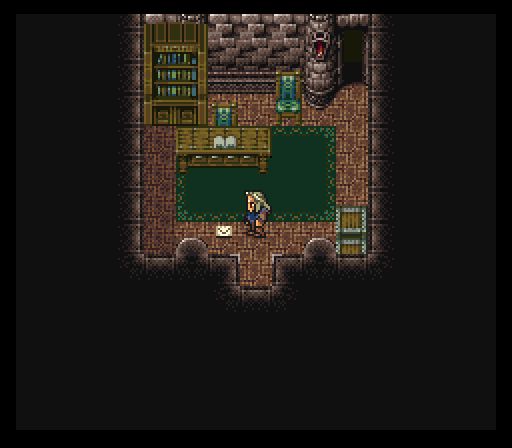 Anyways, back to the "plot".
Dear Pipebomb, you're fucking dumb, and I have no fun when you're here. Your mom's a cow and you're queer. Eat this, fag.
-Love, Hamburglar

Pipebomb: Oh no! I don't want to be a homosynthesizer!
Better tell the Impressario!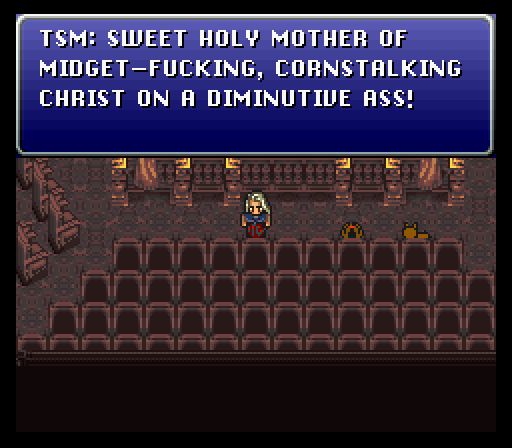 He's not taking it well.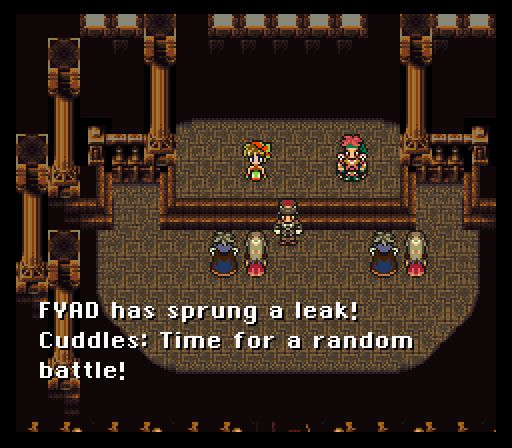 Woot!!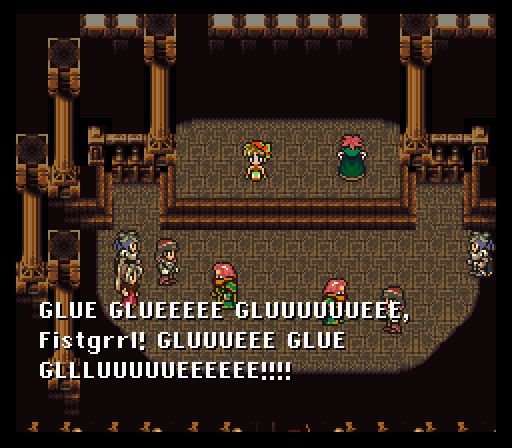 happyfish rides in on a chocobo.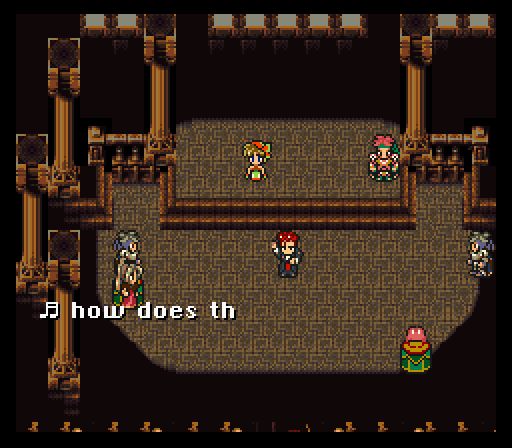 Fistgrrl: happyfish, Don't post bannable catchphrases in GBS.♪
Unnamed GBS singer: Fistgrrl will finally have to ban your sorry ass!♪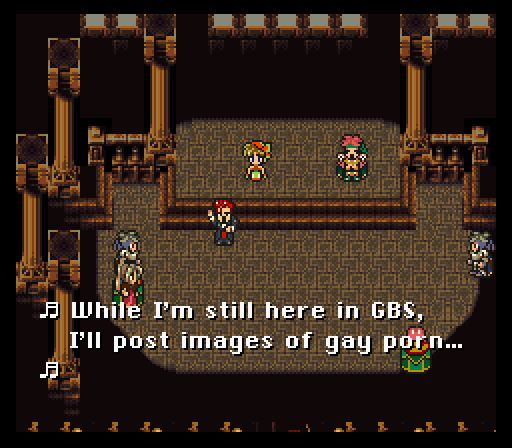 Unnamed GBS singer:

♪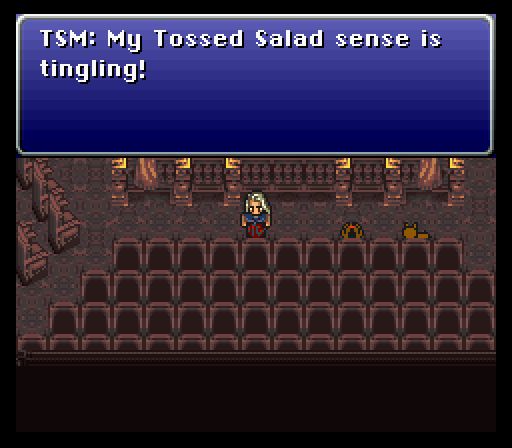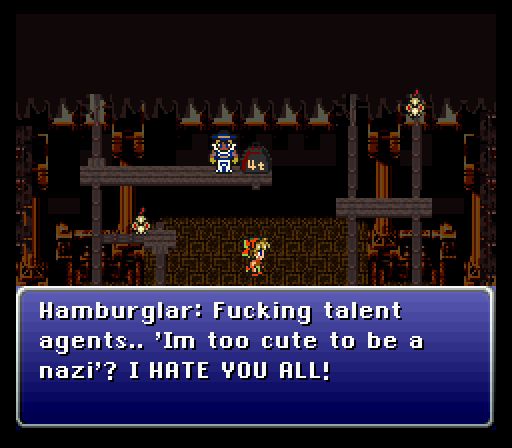 Hamburglar: Spare me your sordid shenanigans! I intend to commit murder!
Pipebomb: Now let's say I DIDN'T have my hall pass...
TSM: Then go over to the room on the right. Hit the switch, then back to the left. It's quite simple.
TSM: If you fucking idiots could figure out this shit for yourselves, there would be no need for us tech guys, huh?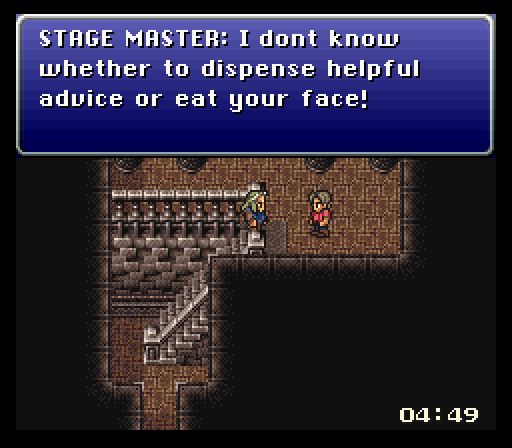 Flip switch, get dizzy. Head for Hamburglar.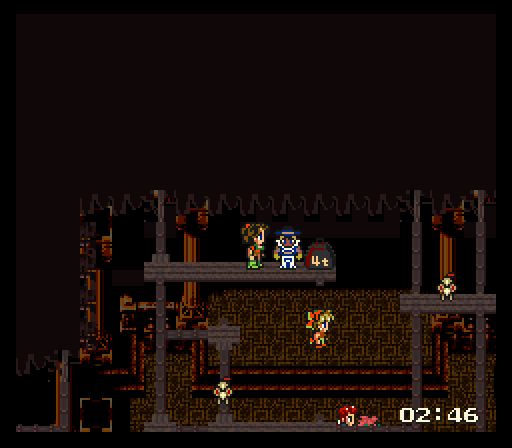 That was easy.


Hamburglar: Don't hurt me! I'm the other pink meat!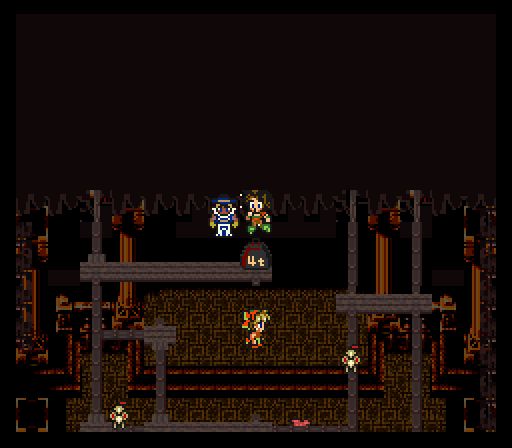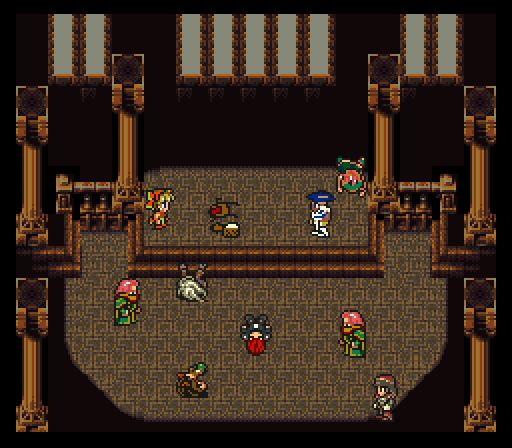 flump.

TSM: If we thought this out more instead of staying up 4 hours last night playing Quake, we wouldn't look like total fools right now!
Pipebomb: Something sticks and for once, it's not our jokes...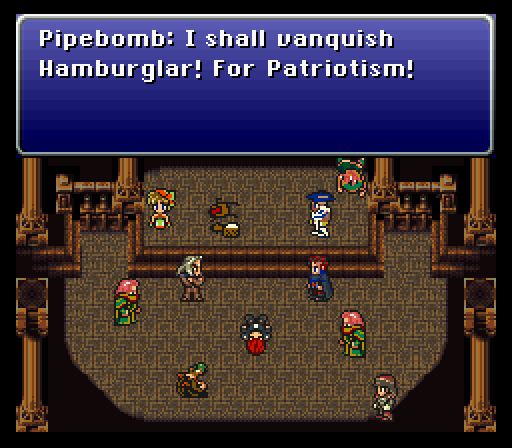 That sprite looks good on Pipebomb.


TSM: And so begins the opera fight scene, yet another dismal failure.
Hamburglar: THIS IS FOR FUCKING STEALING MY LEAD CHARACTER ROLE!
TSM: Protip: Hamburglar used to be in Pipebomb's place, but is now hiding out from Squaresoft lawyers.
TSM: Stay tuned for his top-secret 3-D FFL Remix project which is probably cancelled by now I LUV U HAMMIE
Considering I've never heard of it, that's probably a true statement.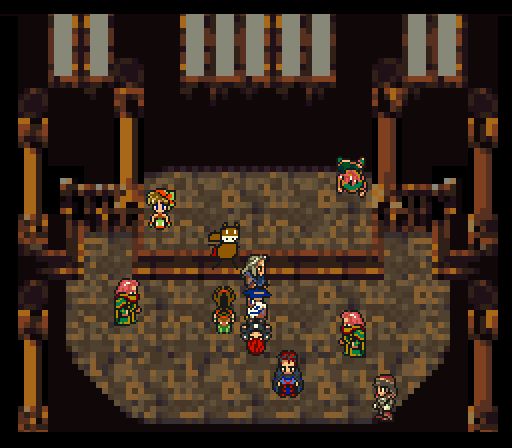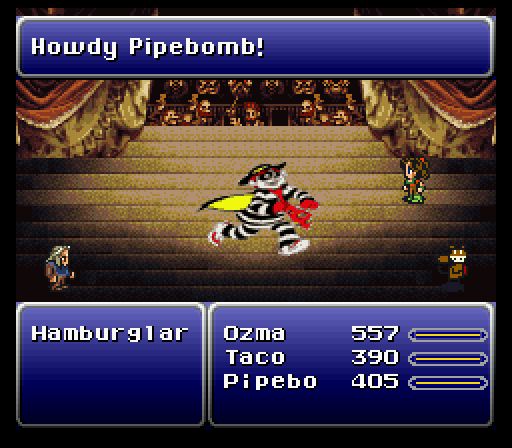 Hammie got a new battle sprite!
Hamburglar: Wanna be my friend? Too bad! You die now!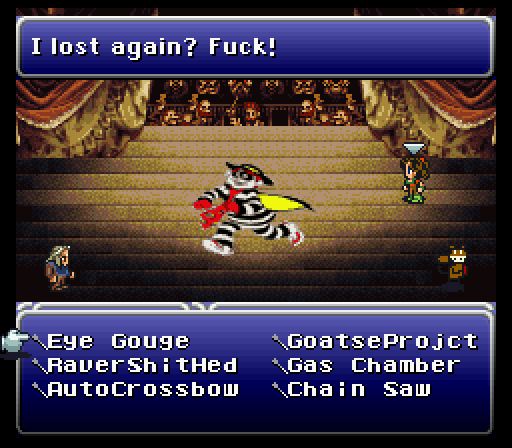 I honestly wanted to get a few battle shots. I didn't expect him to die so quickly. Damn this party and their overpowered attacks!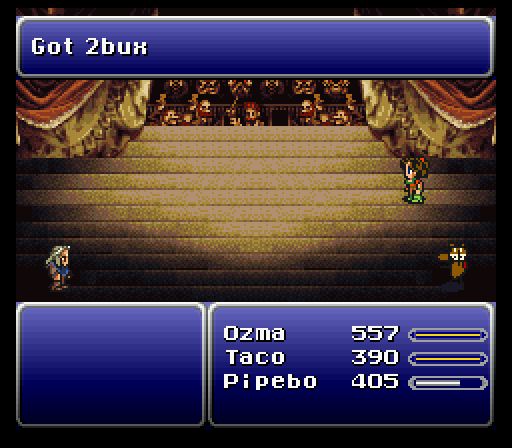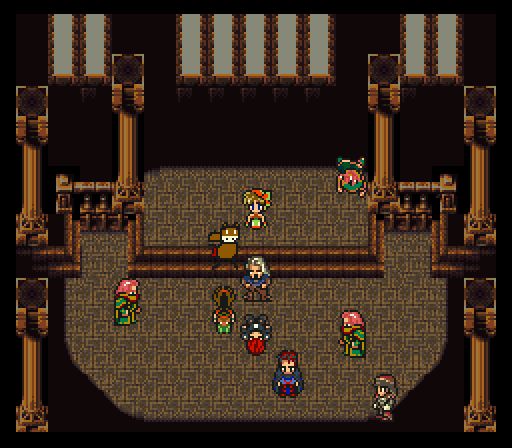 Nacho?!

Yay! I didn't die in my sleep again! Yay again! A hostage!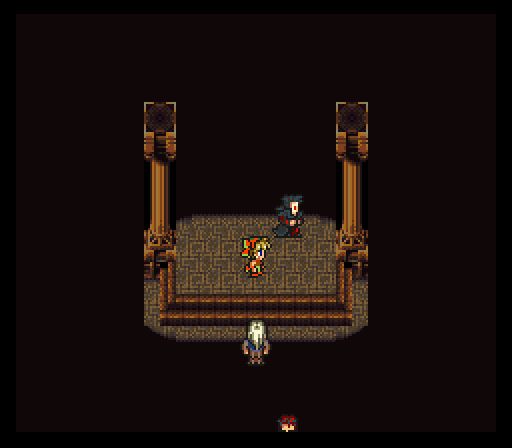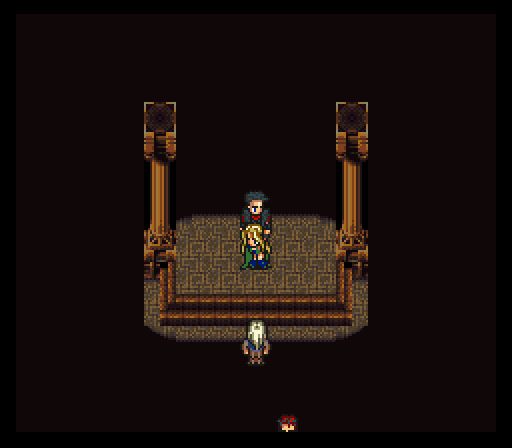 TSM: NOT X JAKK WITH KUNG FU FLYING NINJA POWERZ!
X JAKK: That's right! And you'll be missing an eye if you don't got to bed on time tonight!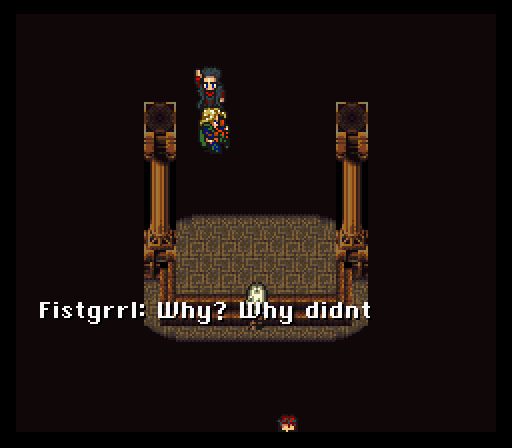 Fistgrrl: you tell me there was a shadowy stranger behind me?
Pipebomb: See, that's what I'm talking about. You never pay attention to ME or the things I'm doing!
TSM: SWEET MERCIFUL MARY BLOWING THE POPE IN THE SONIC DRIVE-THRU ON EASTER SUNDAY!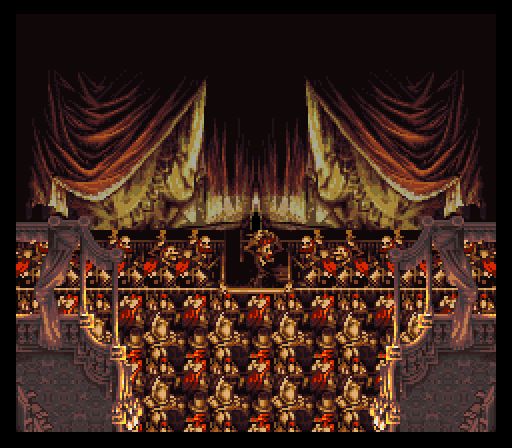 I've always loved a good opera.
Good night, everyone.
Next time
: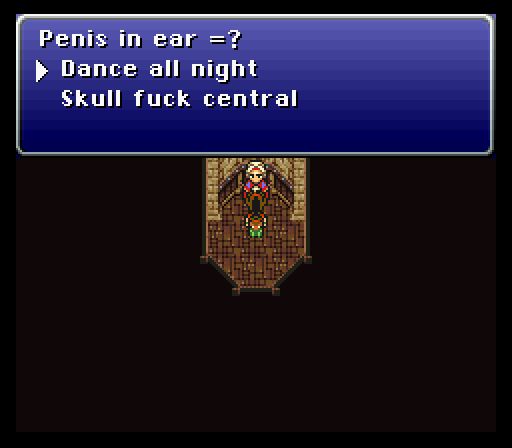 If you want to watch the full opera in video form, including Fistgrrl's infamous performance, smack your peepers onto this link!