Part 26: Chapter Twenty-Five
Chapter Twenty-five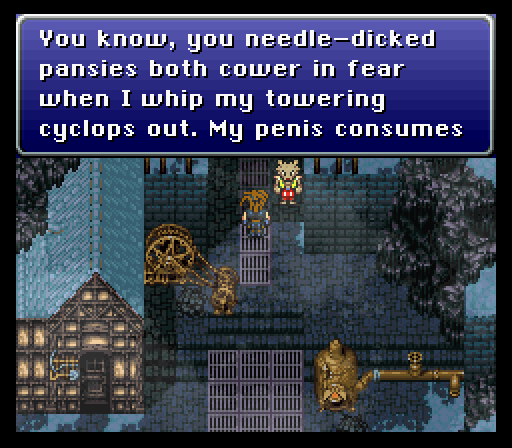 CLEVER NAME
: light and whole asteroids like they were nothing. My penis has a penis, and that penis is still bigger than your penis.
Nice to see you too, CLEVER NAME.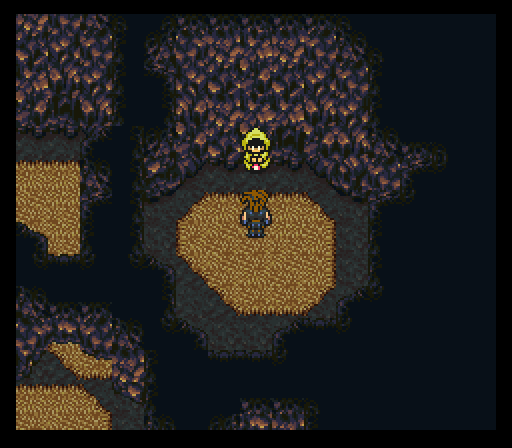 Anyways, time to pick up Gamequoter.


Gamequoter: It's like I'm assisting suicide! Hate not me, hate your weakness! You're a crack squad, but get this!
Gamequoter: I can bring you somebody you really want! Let's make a journey to an underground dungeon. Creepy!
Okay!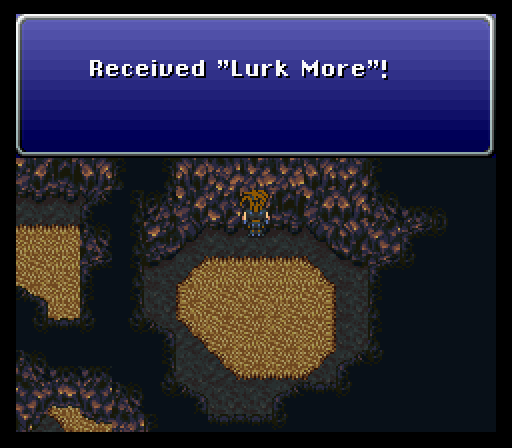 This would be useful had I not started cheating two updates ago.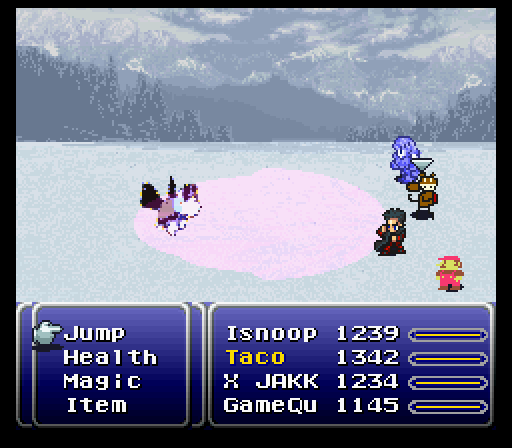 This is Mr Kitty, the updated Ice Dragon.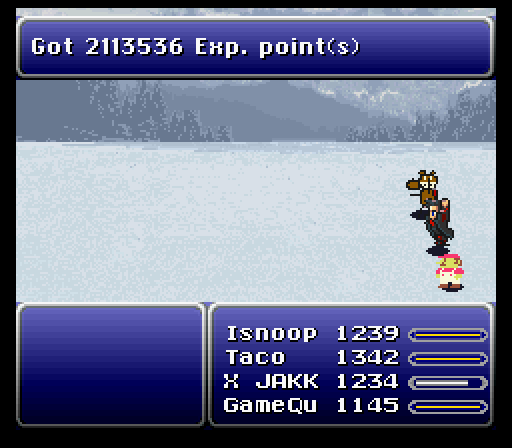 I'm not exactly sure why this happened - I don't know if I put in the experience GG code or not - but I didn't really have the ambition to fix it.
Boy Wunder
: Lock your doors, ladies, I've been browsing DPPH and am now a frenzied rape machine!
One more 'dragon' down.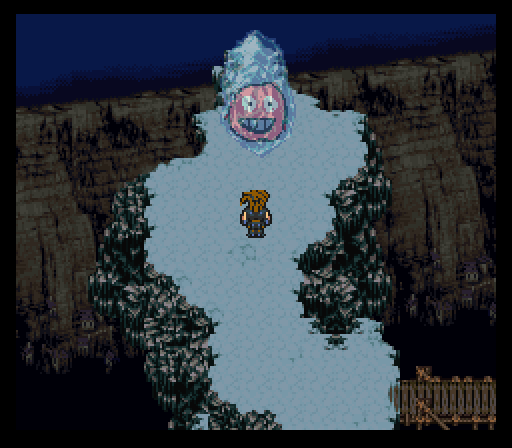 Oh hey it's Scorpion again.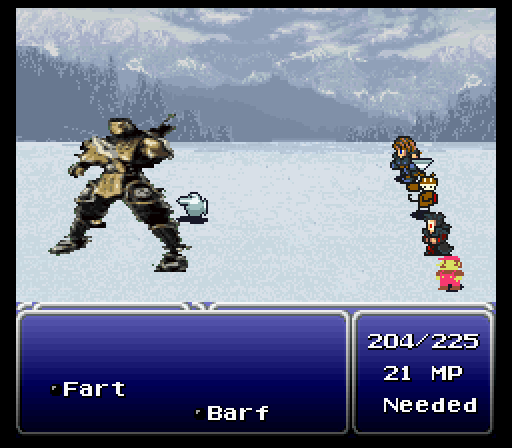 Fart made it a silly, quick battle.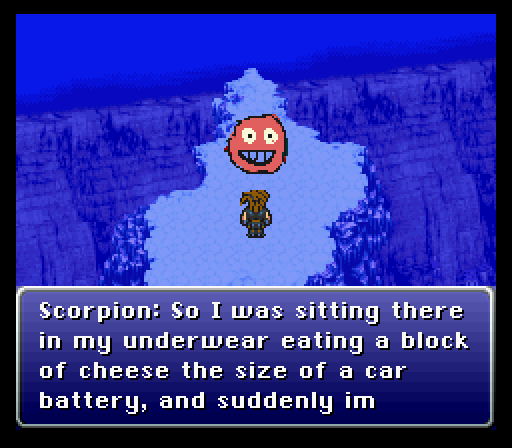 Scorpion
: frozen...
Scorpion Yiff Token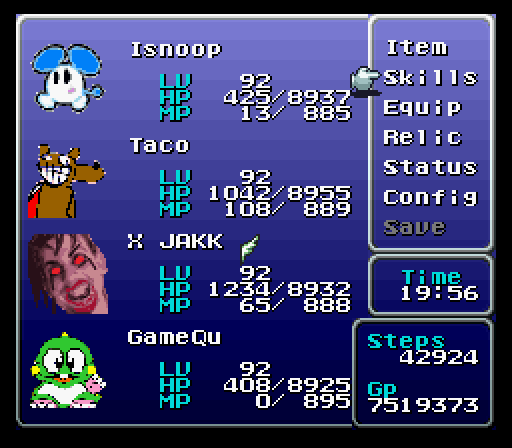 Here's my new and improved group.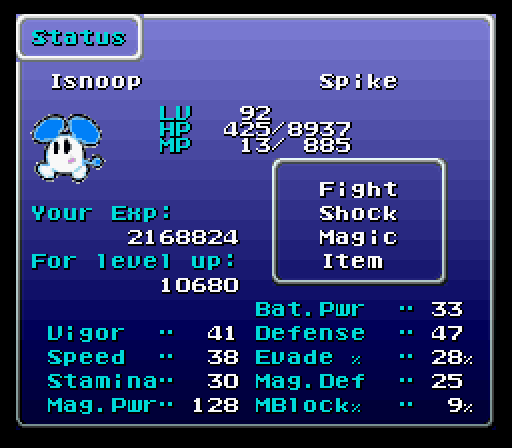 Shock's become somewhat useful again.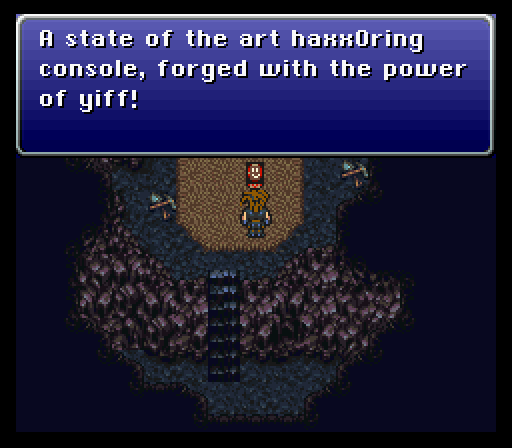 Inside the cave leading the artist formerly known as Umaro, we find this.
I wouldn't touch that if I were you.

>Give me my fucking yiff!
Wazzat?

Yugioh Yiff Token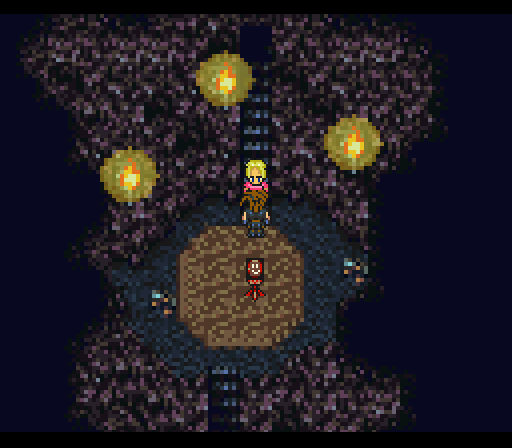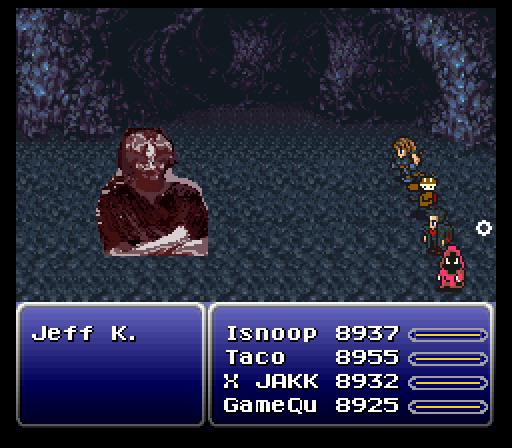 Oh hello Jeff K.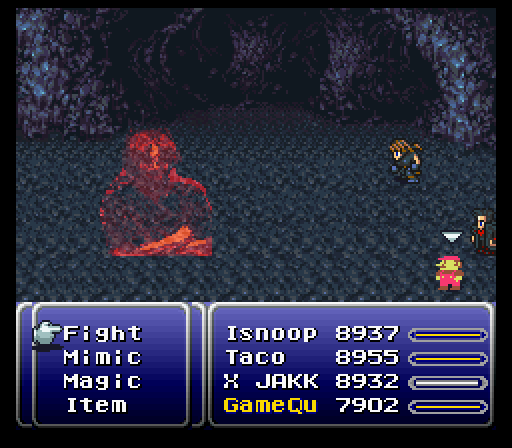 Bye Jeff K.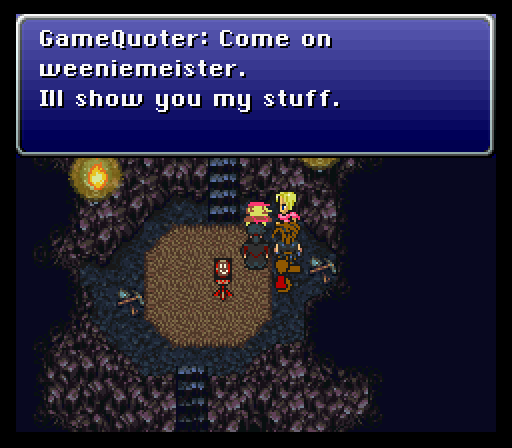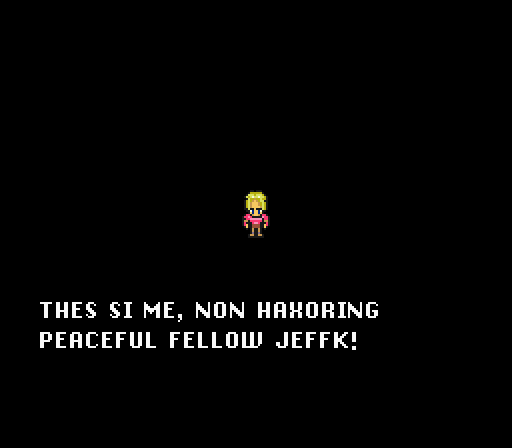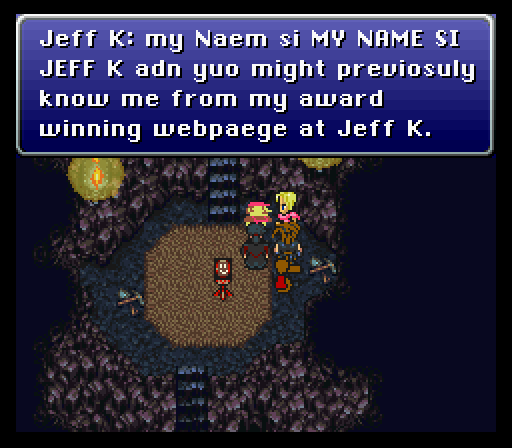 Jeff K: (my webapge).
Jeff K: OH NO NEO SI IN CYBARSPACE, HELP FETUS ROBOTS WIN THES GAME FROM A MONSTAR!!!
Oh cool, another annoying to transcribe character. Good thing he says like two things.
So, while flying around, I ran into an enemy I can't show you.


Click for Dick


This guy was kind of annoying because X JAKK's cheap move prevents the yiff token from dropping. I solved the problem by removing him from the party altogether to prevent errors.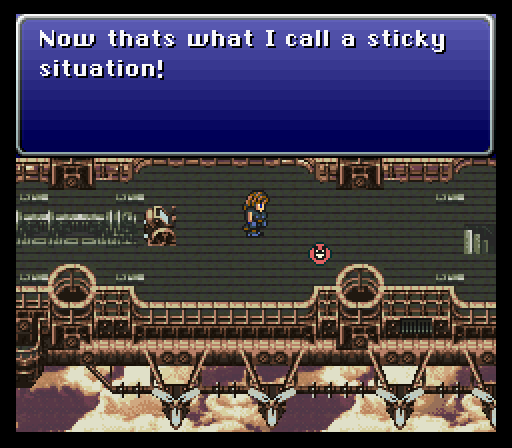 Cyclops Yiff Token
As long as we're fighting enemies I can't post on this forum, let's go get another new character.


The really awful part is that the crunch, munch whatever text box is unchanged


Goatse is on triangle island as usual, but you need to be in the forest area to find him. Otherwise, you get to face Fragmaster.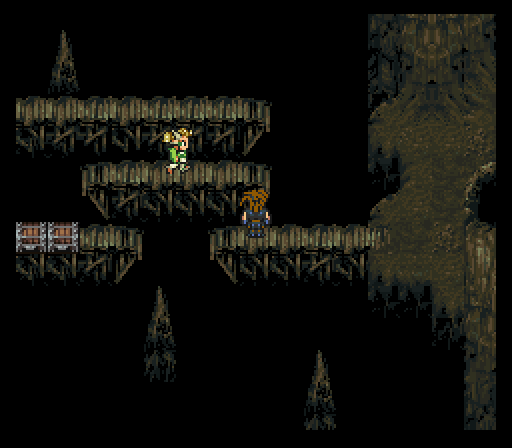 hop hop hop this is unchanged.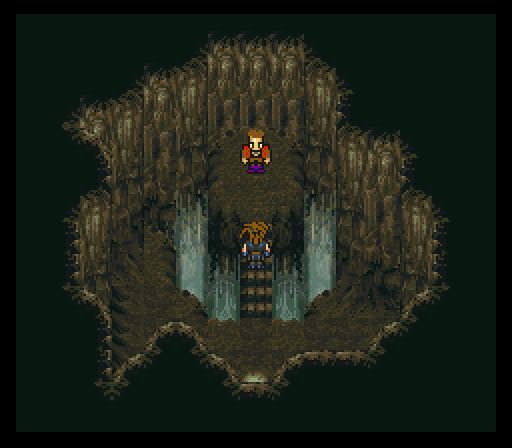 THIS is, though!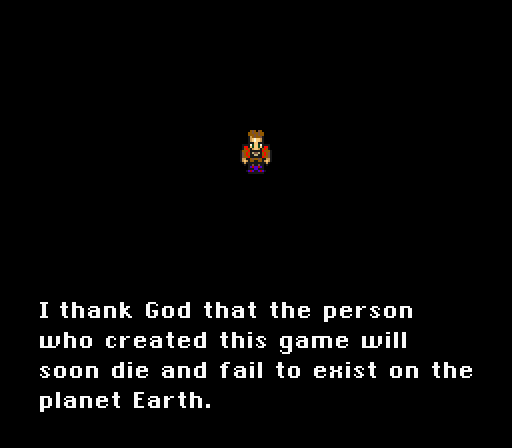 Lowtax: Hi, I'm Lowtax.
'yeah right fag lolol'
'OMG LOWTAX IT IS YOU! Let's go pick up goon chicks!'
Lowtax: Most members of the opposite sex would rather go back in time and abort themselves with coat hangers then spend five minutes with you.
Lowtax: Now shut your mouth, I don't want to listen to your incessant whining the entire trip.
Lowtax: God, I can't believe I'm going to be running around with you jerks in your goddamn balloon like some goddamn welfare whore.
Lowtax: I'm so rich that I drive three solid gold Porsches tied together. When they run out of gas, I wreck them into the side of the road and call my private helicopter.
I have a feeling he doesn't really want to be here.
Let's go get someone who does!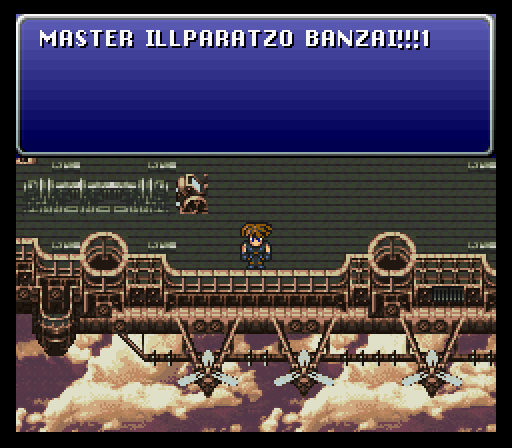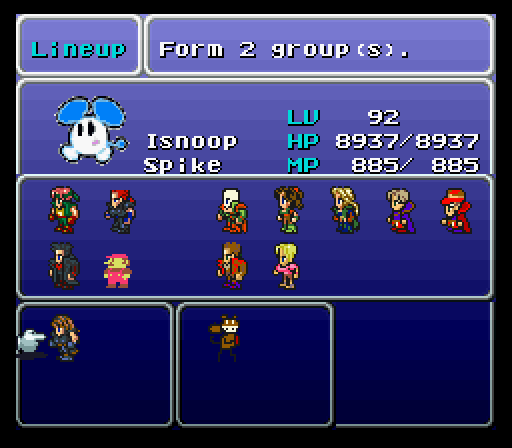 I see no reason to micromanage this shit anymore.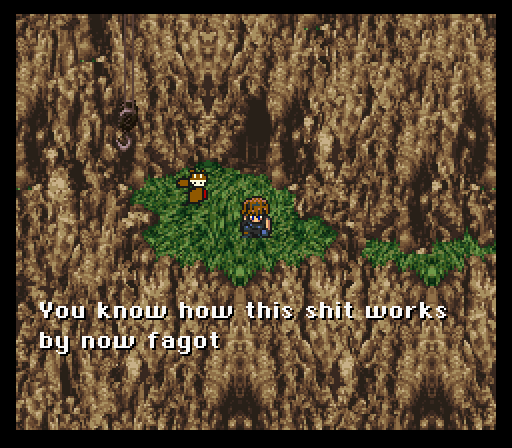 The only important things that happen in the unchanged Phoenix cave are...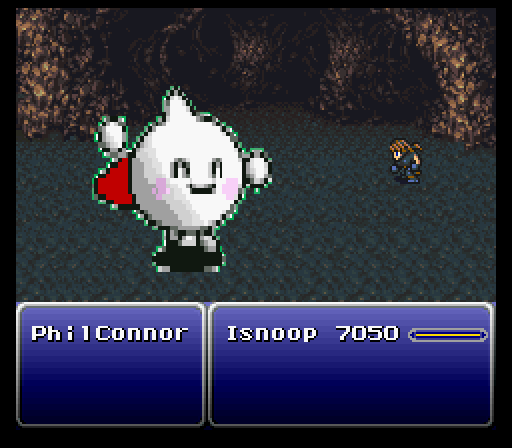 The red dragon...
carcinofuck
: "Hi ho." It is a kind of senile hiccup. I have lived too long. Hi ho.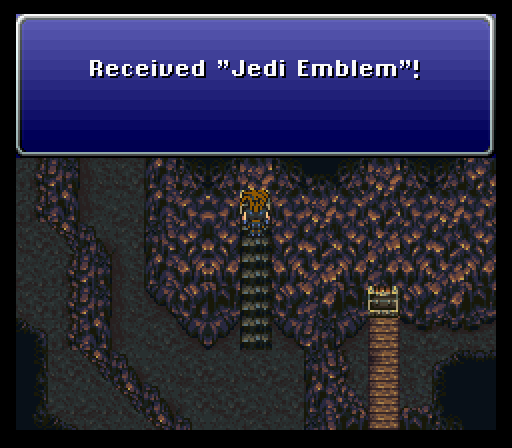 The Jedi Emblem, which is Lowtax's Godweapon...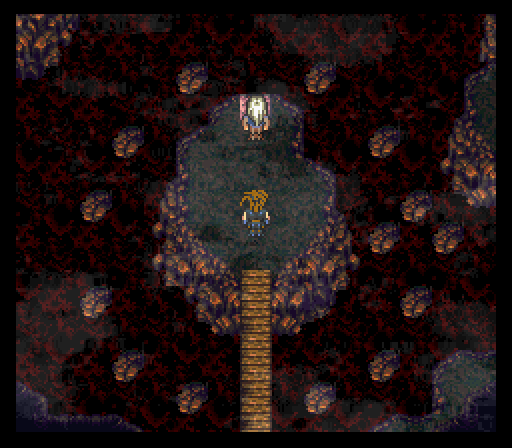 And this dude.
'Pipebomb!'
Pipebomb: Behold! With the power of Megaman's Mega Buster, I will finally lock Rabid Hamster in the shadow realm FOREVER!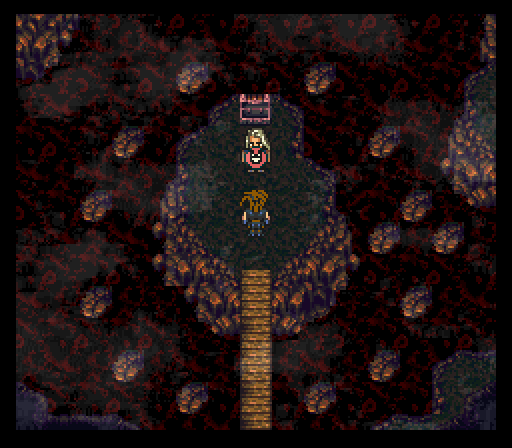 Pipebomb: Then, whenever I hit rock bottom, I just think of Rabid Hamster, and immediately become happy, realizing she's about 200 meters below me, rolling in mud.
Pipebomb: Before you leave, make sure you remember this: 'MAH NAME IS MYKAH. MAH NAME IS JAY-CUP. THIS IS PEACEKEEPER. STAY BEAUTIFUL. AND I'M WUZZLEBEE AND WE'RE ALL DAYDREAM BELIEVERS.
No idea what the hell he's going on about.
Pipebomb
:
Here we go, another shitty scene.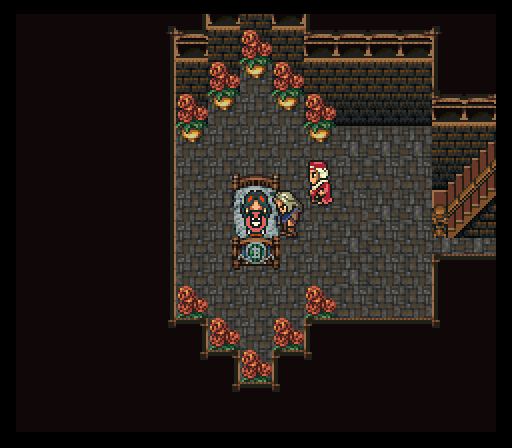 Old Man: OH NOS, My AOL doesn't work! Do you think my hard drive might need more RAMs?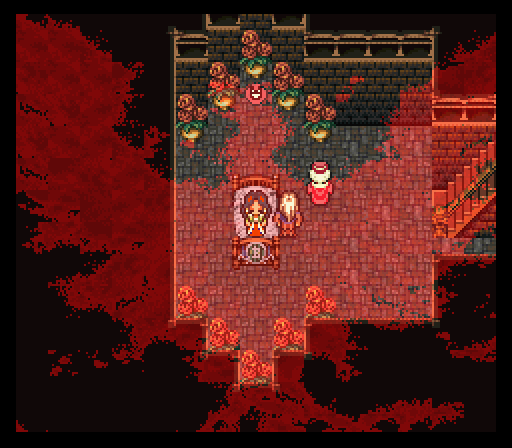 Old man: They are so light and fluffy...like they are made with angel farts.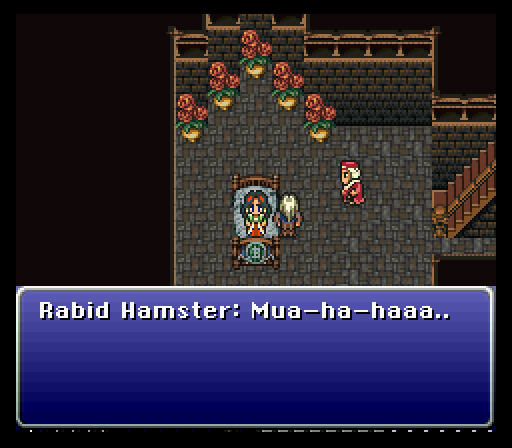 Pipebomb: Oh my...
Rabid Hamster: YOU TORMENTED ME BECAUSE I AM A LAND WHALE WITH A GAPING VORTEX OF A VAGINA! I'M BETTER LOOKING THAN YOU, ASSHOLE...
Pipebomb: This foe...is beyond any of you...RUN!!!!!


Rabid Hamster floats into the air.


Pipebomb: Oh my...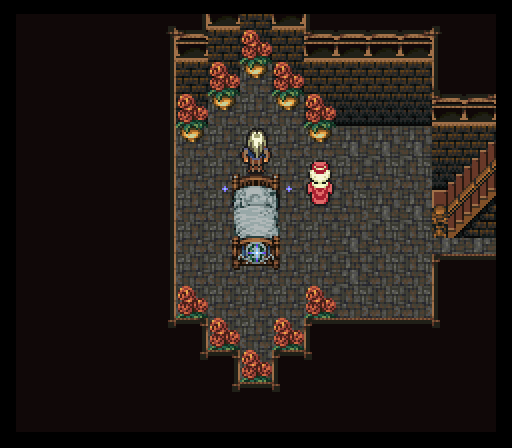 Then she explodes without futher fanfare.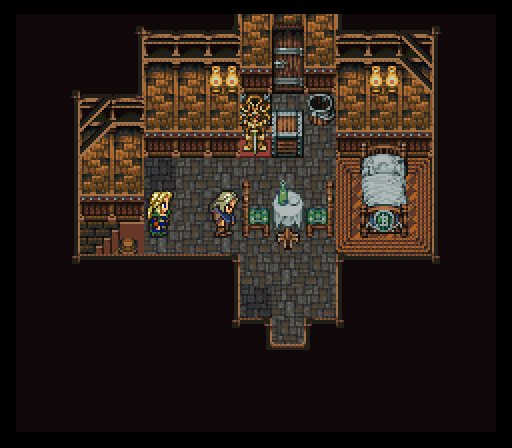 Fistgrrl: I swear I laughed so hard I shit my tighty whities and then I molded the shit through my underwear to form a little tail and then i jumped around pretending I was Tigger. Yes.


How did X JAKK not get banned when this game was released?

Pipebomb: Wow, no offense, but I didn't know girls had feelings! This changes EVERYTHING!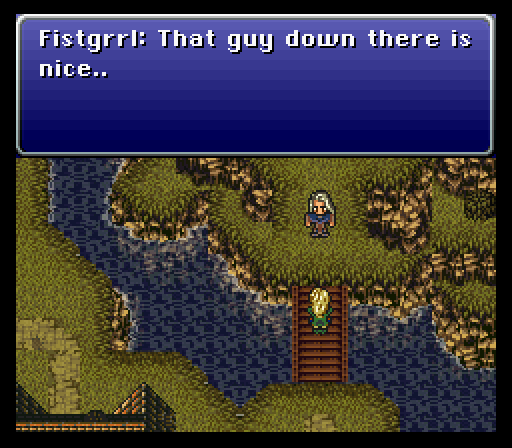 Pipebomb: Do you think he had sex with her body or just molested it?
Fistgrrl: I forget now why we dragged you out of that goddamned hole.
Pipebomb: I unlock doors in Canada, thus giving you access to Gamequoter, hence I am useful after all.
Shut up, Pipebomb >:|
Next time
: