Introduction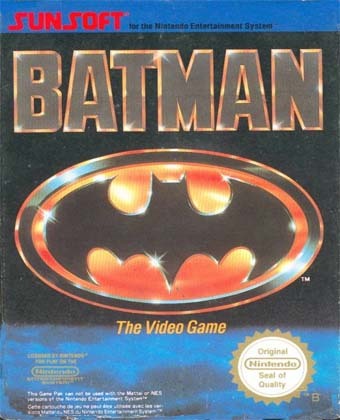 The
Batman: The Surrealist Interpretation of the Movie Game
for the NES came out at least a pope ago and is lauded by many as having a kickass soundtrack and many unforgiving encounters.
I really shouldn't have to tell you too much because it's fucking Batman.
What I do want to know is if anybody wants to artificially drag this out by adding some challenge, i.e. having to actually make videos of me starting the damn thing over because I died too much, can't use subweapons, etc.
It is a really really hard game, but I'm pretty sure every boss
can
be beaten with kung fu...
THIS IS A VERY SPECIAL LETS PLAY WHEREIN THE ONLY FEATURES ARE
SPECIAL FEATURES
!!!
I'd like to pre-emptively thank Ice7 and Schizoguy and some other fellas for knowingly or unknowingly helping to hammer out my technical issues.
Then there's TaxidermistPaste, the last nail in my coffin of Goondom; THANKS BUDDY
Videos
It's fucking over and I am a God.
I just want to say to everyone that leaves the nice comments;
You rock. If I don't/didn't reply to you specifically, don't think I didn't notice and get a warm tingly feeling that couldn't be removed by even the sound of my cat vomiting on something expensive.