Introduction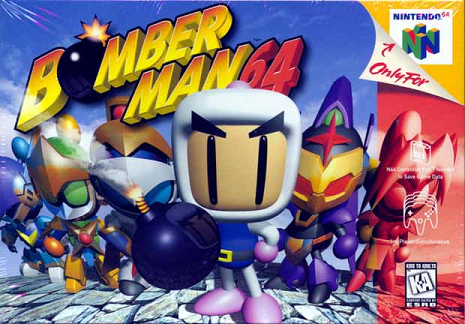 ---The Game---
Bomberman 64
is the bomber's first foray into 3D gameplay and an early Nintendo 64 title. It's generally agreed to be one of the failed attempts to bring a 2D franchise into the 3D gaming generation - controls are finicky, level design and location of secrets often clash with the controls, physics are wildly inconsistent, bomb stairs are fucking stupid. However the nostalgia factor also tends to be high with the game for those who played it in their youth, particularly with the soundtrack. Ultimately, it's a game with interesting ideas but poor execution, and the franchise would be better served by its later 3D installments.
The story is such
:
An evil invader named Altair uses the power of the Omni Cube to steal energy from planets. When he and his minions are done with a planet, they steal a chunk of it, lock it to their fortress, and fly off to their next invasion. Our hero Bomberman witnesses Altair's fortress land on Planet Bomber and attack it, and he is tasked by a mysterious stranger, Sirius, with stopping Altair and saving Planet Bomber.
---The LP---
I will be collecting the 100 gold cards required to unlock the final world. However I will not necessarily collect the custom parts, nor will I worry about the gold cards in the final level or the unlockable time-limit costumes.

World 1 - Green Garden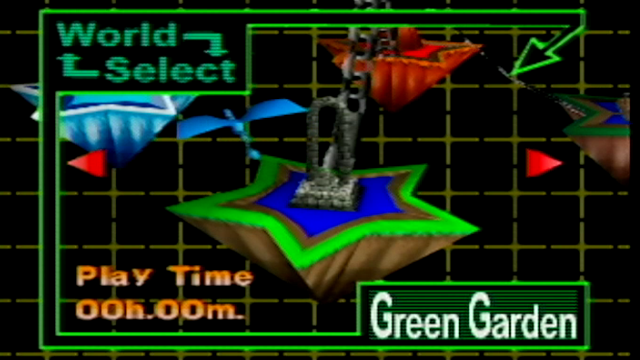 World 2 - Blue Resort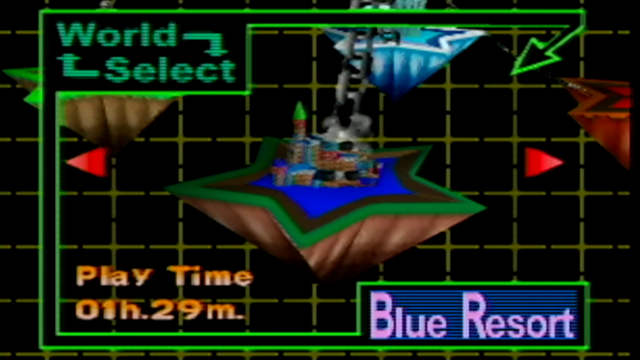 World 3 - Red Mountain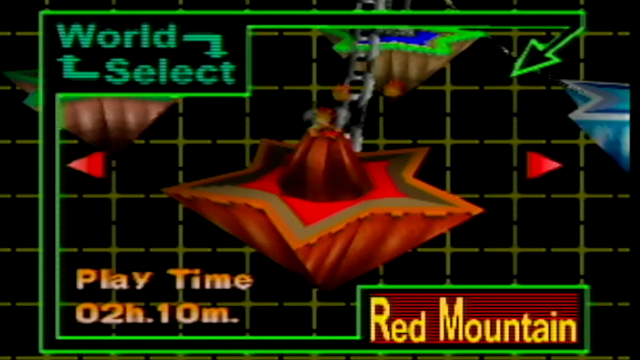 World 4 - White Glacier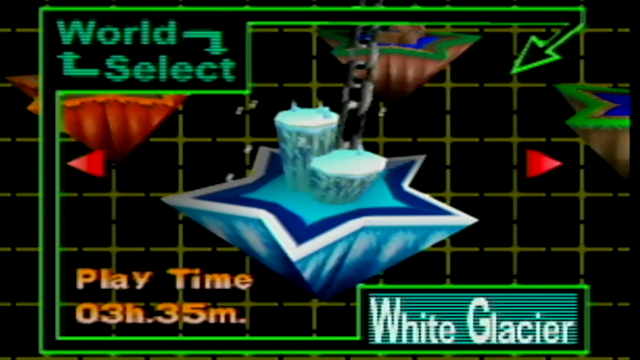 World 5 - Black Fortress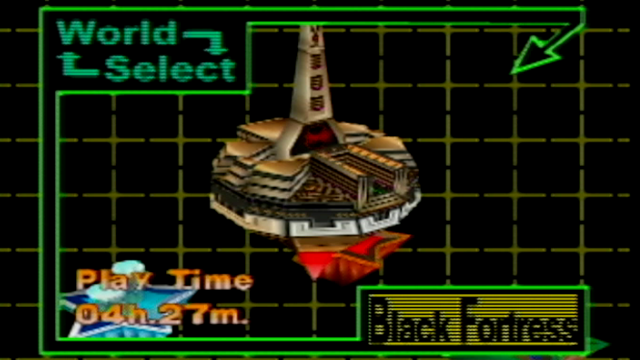 World 6 - Rainbow Palace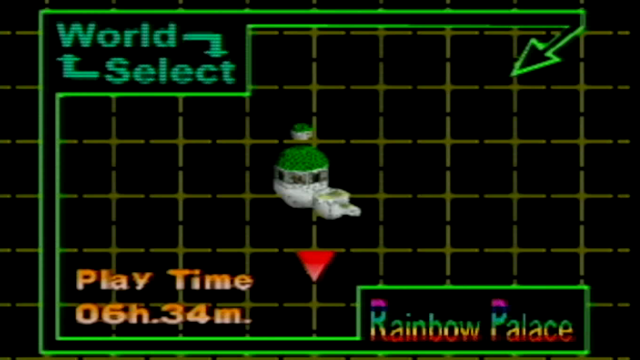 -----------------------------------------------------------------------------------------------------------------------------------------------------------------------------------
The Corrector
World 1 - Green Garden


frozentreasure posted:

You definitely weren't supposed to use the ghetto bomb jump to get up that staircase in the first level to get the ultra bomb; the actual solution is about as stupid. You need to create a series of bombs of various sizes that let you bounce bombs over to the pillars and drop the grating, then use the staircase as your way out after getting there.


World 3 - Red Mountain


frozentreasure posted:

You can hit Orion in the robot with a regular bomb and it won't kill him, I'm pretty sure. I recall getting that card before the card for the robot's hat, at least.


World 5 - Black Fortress


frozentreasure posted:

The final gold card against Altair is for beating him without throwing him off the edge.

Thorn, you know you can stop bomb kicks by pressing R, right? A lot of the throws you do to set up bomb hops I found simpler by just using kicks. Granted, throws mean you don't have to wonder whether you'll bounce far enough.




World 6 - Rainbow Palace


Augus posted:

I get that Thorn was burnt out on the game by now, but there's a lot of stuff you glossed over with the Rainbow stages.


Rainbow 1's mandatory bomb puzzle is easily solved using the same 2-bomb system that you use in Rainbow 3. Rainbow 1 is actually the shortest level in the game once you realize that.
The other 2 Gold cards on the other hand...well they're special. I'll let this video running the game on a crappy PC speak for itself
http://www.youtube.com/watch?v=gZGnx2ljnKo#t=210s
Yeah that's some hot bullshit right there. A long chain of elaborate bomb puzzles over bottomless pits. If you fuck up once you're dead and if you die 3 times you need to start over completely. In comparison the custom parts for that level are pretty tame, for a change.


Rainbow 2's boss has a ton of stuff going on, and the Gold Cards are pretty involved.


Gold Card 1 is the freebie you get at the beginning of the fight. You lose it if you take any of the items he gives you though, so getting the Gold Cards means fighting him the old fashioned way with no remote bombs.

Card 2 involves blowing a big bomb in his head. You need to throw a bomb through his cape, which will make him disappear, retreat across the room, and poke his head out of the ground. After a few seconds he'll dash away from you. You need to throw a big bomb at the ground and then kinda trick him into running into it. It's not very easy.

Card 3 requires you to wait for him to use the attack where he tries to grab you with a shadowy hand. You need to drop a bomb and trick him into grabbing it so it explodes. There's a fair bit of RNG involved in him using the attack in the first place, so this can be a pain in the ass.

Card 4 requires you to burn his cape. Pretty sure you just do this the same way as Card 2, it's kinda weird.

Card 5 requires you to do all of the above under the target time, and that's terrible.


On the bright side, the actual hitbox for Spellmaker is his shadow, not the body itself. So actually killing him is easier than it seems at first by just manipulating his habit of running away whenever you get close.
Here's a video of some dude doing this http://www.youtube.com/watch?v=9sH86u8_SZI
I like this fight for how many attacks the dude has, but getting the Gold Cards just involves a ton of trial and error that isn't very fun


Rainbow 3 you already showed off pretty much everything. The custom parts are annoying to get and not worth anybody's time. I'm pretty sure there's an easier way to get to the switches on the left side of the room but whatever.


Sirius's Gold Cards are as follows


Card 1 you need to beat his first form in the target time. You can beat this phase with regular bombs but he he spends so much time flying and shooting lasers that the only real way to beat him in the time limit is to knock him off the stage like Thorn did. The rest of the cards are all in his second form

Card 2, just bounce a pumped up bomb off his head. It's easy to do this if you just catch him after his laser attack

Card 3 Catch him in pumped up explosion. Standard stuff

Card 4 is keeping Regulus alive. Toss him a heart every now and then and it shouldn't be hard to do this

Card 5 is target time as usual


I actually really like this boss fight just for how chaotic it is. You've got Regulus and Sirius spamming bombs everywhere, blowing themselves up, Sirius dashing around and shooting lasers, the AI freaking out and running back and forth, the system chugging and struggling to process all the explosions all over the place, hearts flying everywhere as everybody takes damage constantly. It's really fun in a mindless way. Also the music is rad as fuck


Anyway, your reward for getting all 120 Gold Cards is Full Power mode, which lets you start every level with maxed out remote hyper bombs. It's fun to mess around with, but probably not worth the effort of getting those last 20 cards. I'lll maintain though that these were way better prizes for getting all of the collectibles than any of Bomberman Hero's unlockable bullshit and way less stupid to get.
Oh yeah you also unlock 4 new multiplayer stages, which is cool.


Word on the Wind posted:

Also, when you unlock rainbow palace and Sirius make his betrayal, if you go back to all of the stages that he gave you advice (And the duel against him in 1-2) he's apparently replaced himself with robotic duplicates that mock you and say strange things.


Augus posted:

On top of that, he won't appear to give you remote bombs for the boss battles if you go back to them, they'll just be sitting there in a cone that you break open with a bomb. He won't save you during the giant spider boss either, so refighting that boss after beating the game is a bit harder.




Frozentreasure's Post-LP Roundup
http://www.youtube.com/watch?v=hl3x55nkWJ8



(By RasterPunk)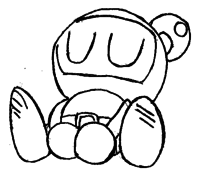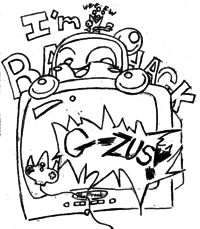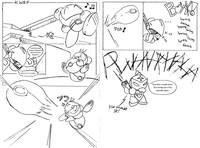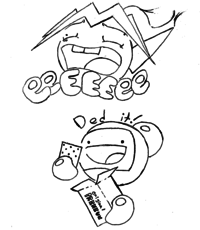 (By pichupal)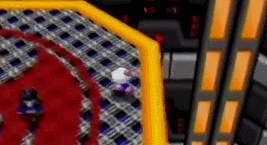 (By Douloug)