Part 38: The Forces of Life

We finished the last dungeon, and now is the time for the last Ark Arena fight too.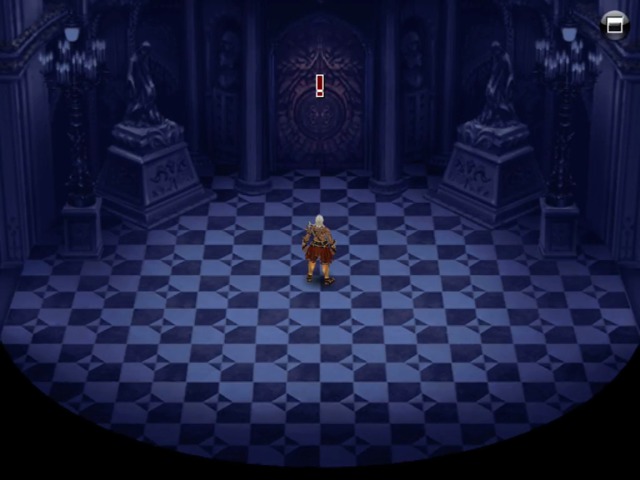 Here is Olgar, all alone.
We'll quickly just buy some upgraded equipment...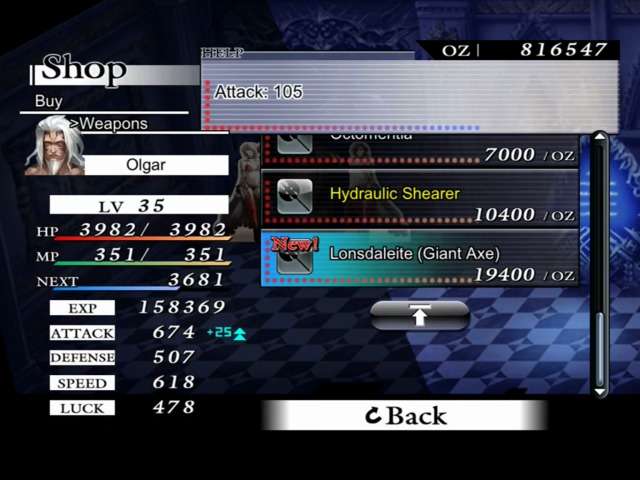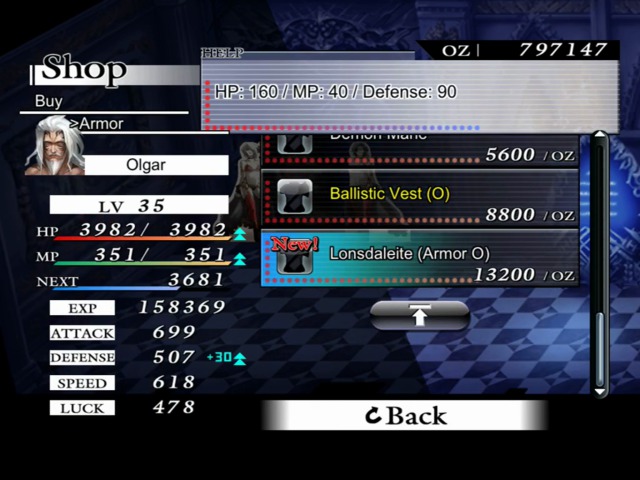 And then...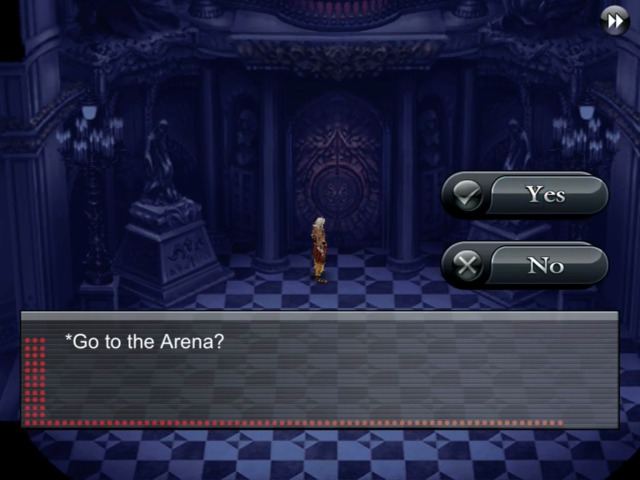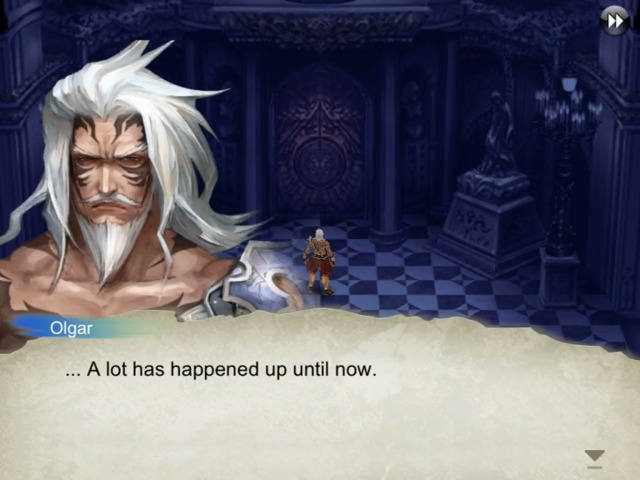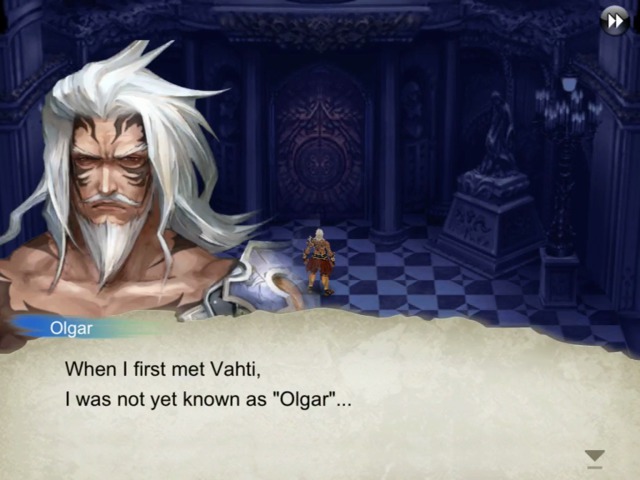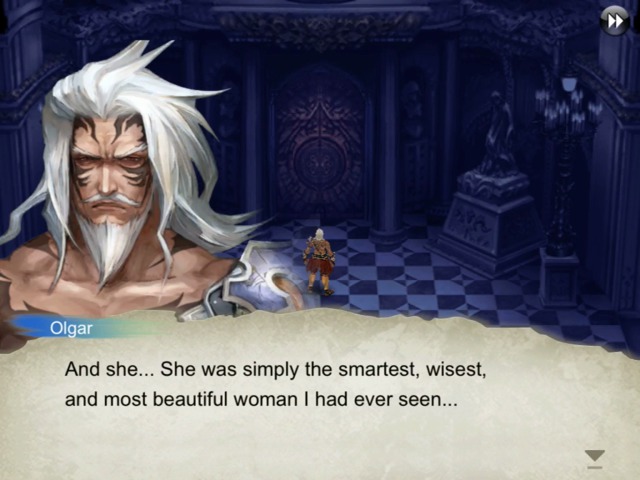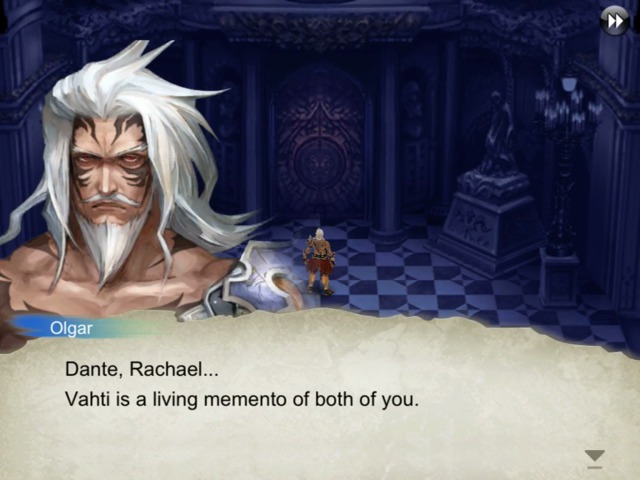 On that day, 10,000 years ago... from the moment you entrusted her to me...

I swore I would protect her to the day I died.

That I would do whatever it took to keep her safe, no matter how cruel or barbaric it may be!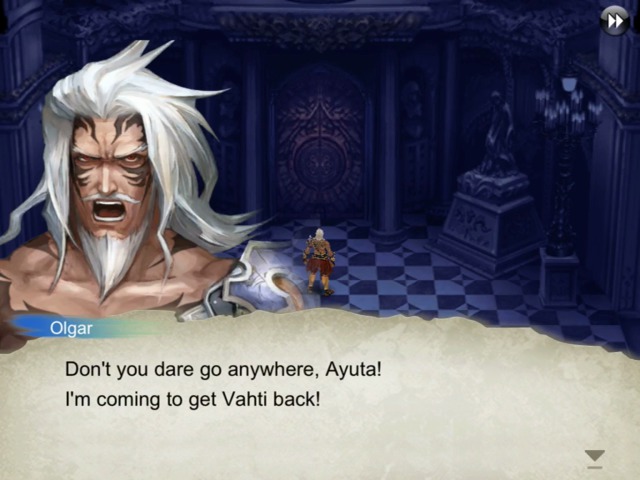 Well then, let's go in.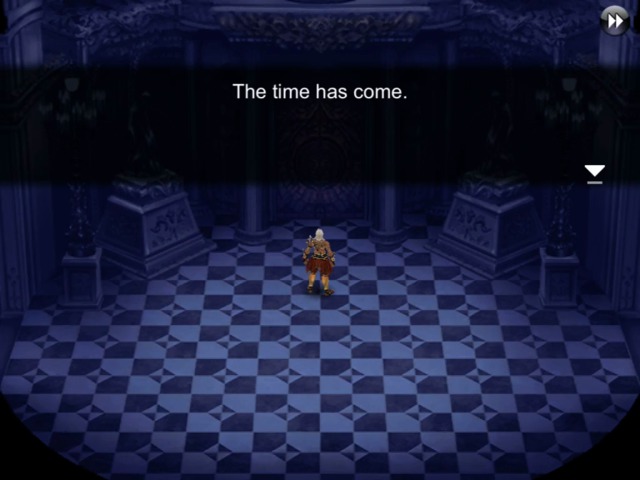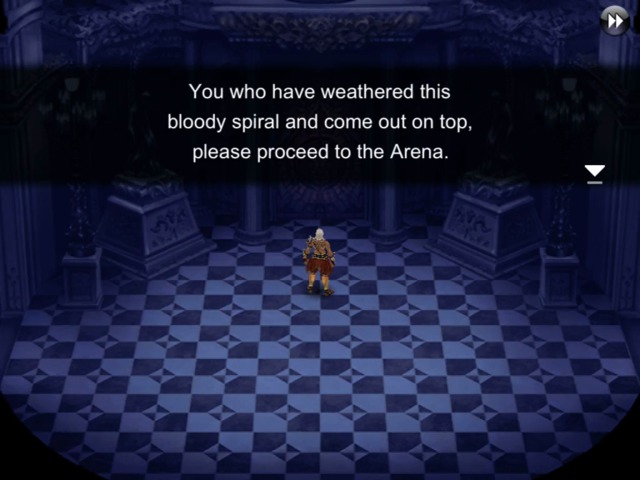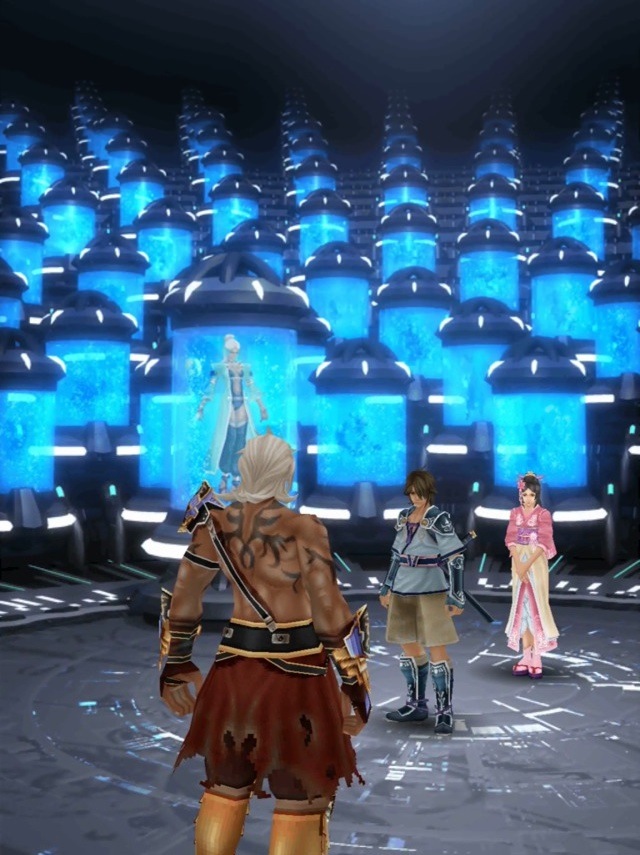 So the "real" Vahti still seems to be safely stored in one of those tubes. But... are we going to fight two on one?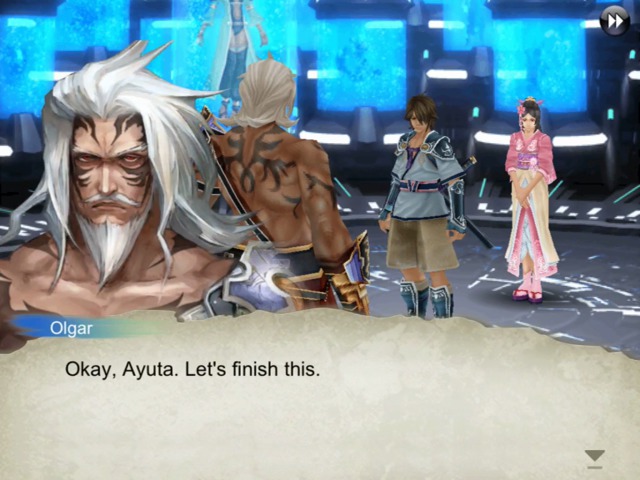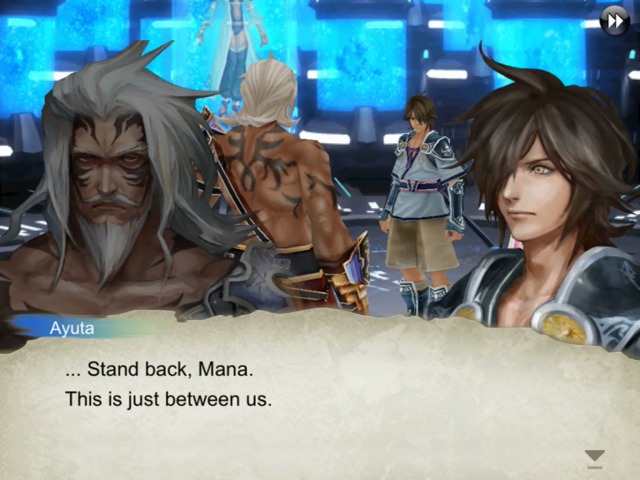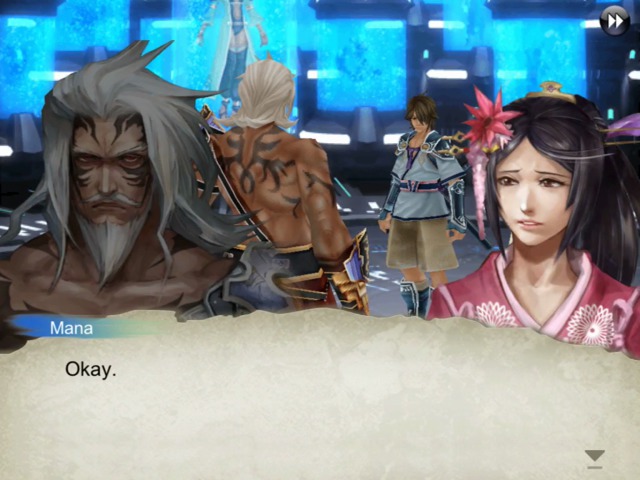 Guess not, it's going to be just between Olgar and Ayuta.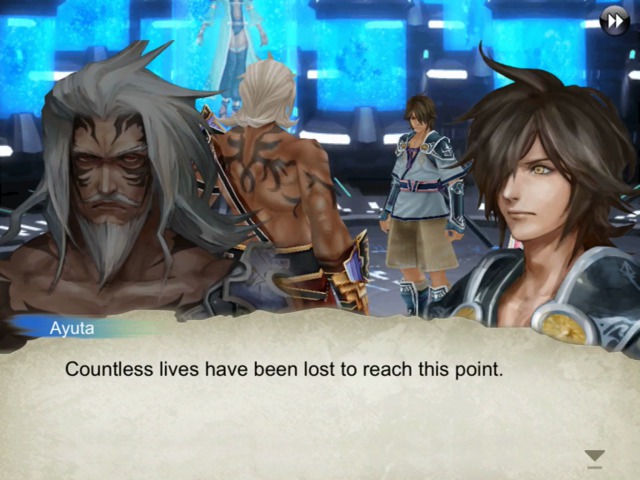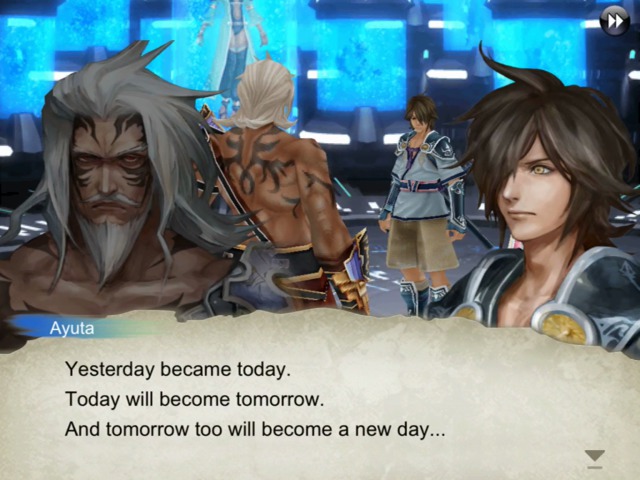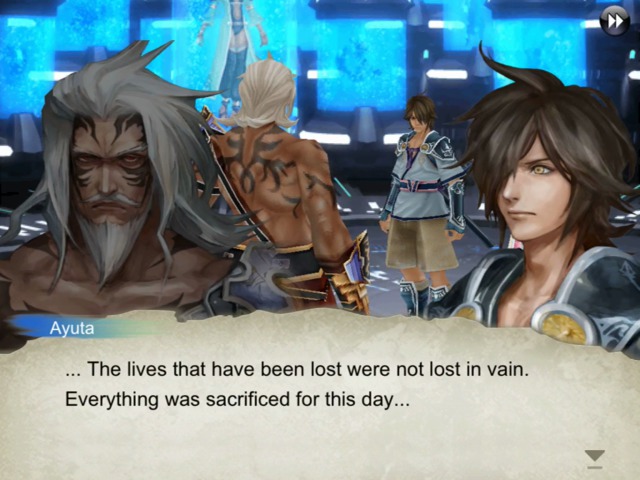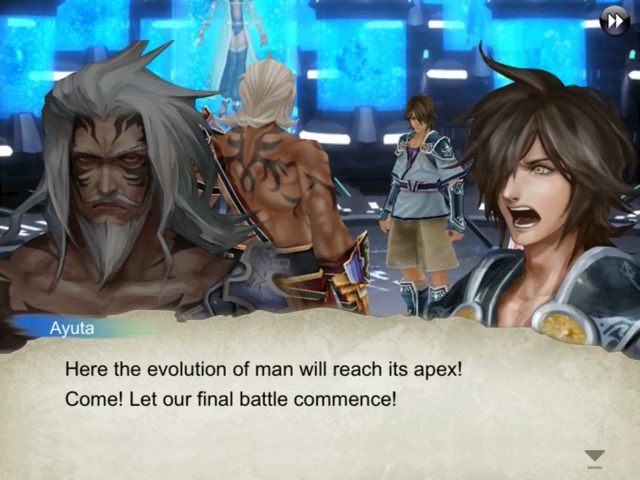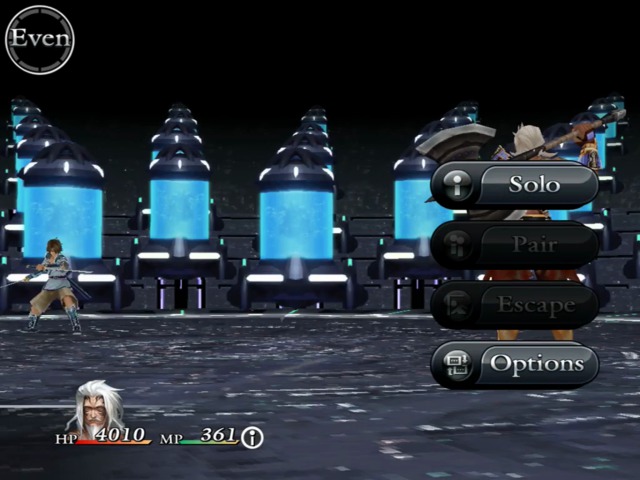 And here we go. This is probably almost the easiest of all Arena fights...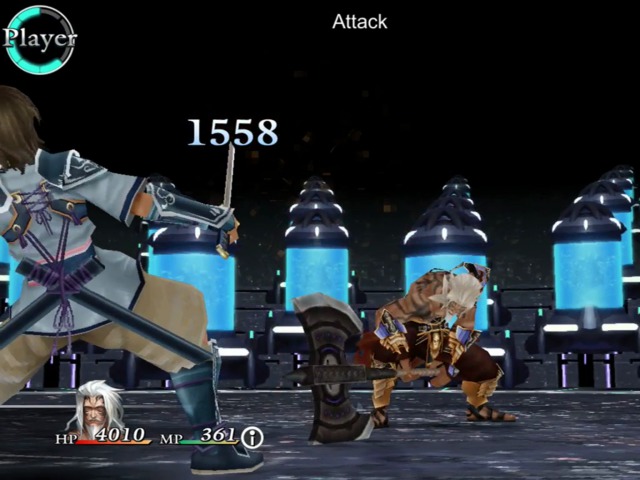 ...as you can see, all we need to do is pound on him.
Eventually, we are interrupted by a cutscene...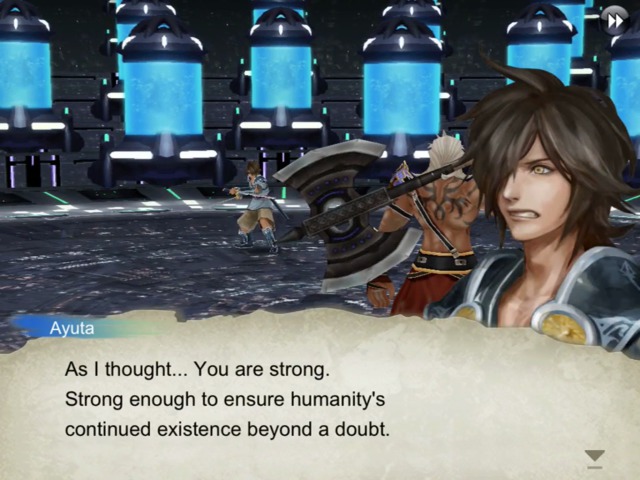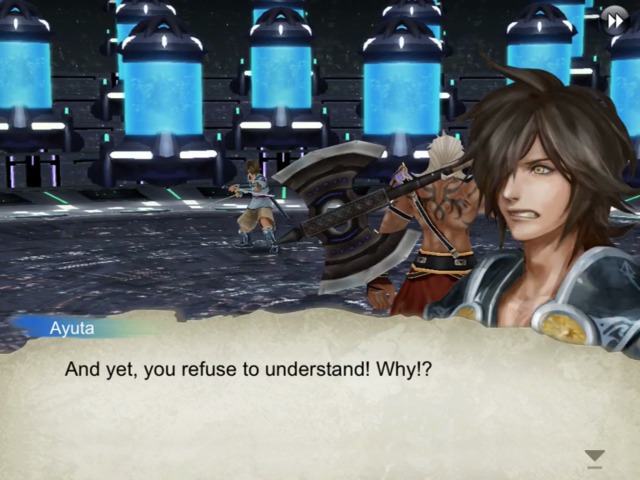 If you return to the past along with Theia, the Qualia's defeat is assured...

You said yourself that you would choose Theia over the futur of the world.

It is the same for me.

Even if the Qualia does destroy this world... I would choose to be with Vahti to the very end.

I... I cannot let that happen!

Ayuta... Is that really what you want?

You really don't care if Theia goes away to be part of First Couple with Olgar?!

Mana... what are you saying?

Be honest! It's killing you inside, isn't it?!

Don't be ridiculous! My whole life, my whole purpose up till now has been to save the world from the Qualia!

Theia would want this just as much as I do!!

I... I'm sure of it!
So the battle continues for a few more moments...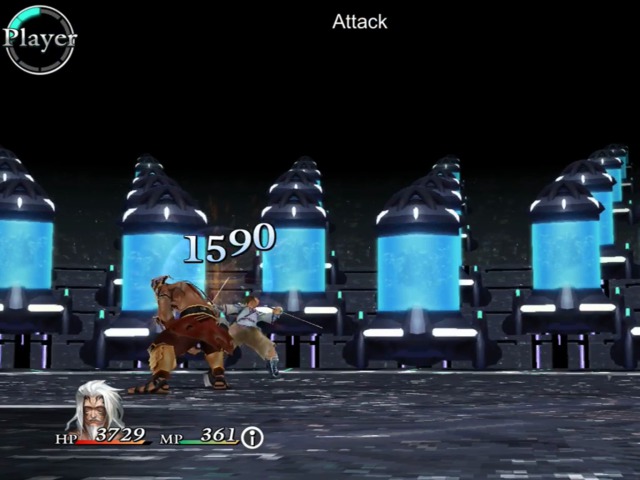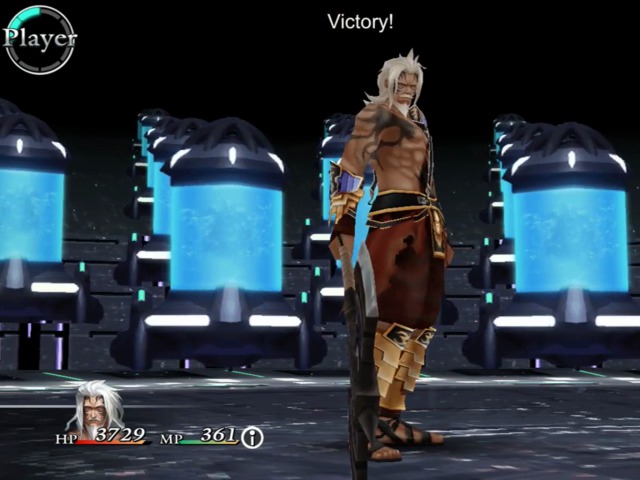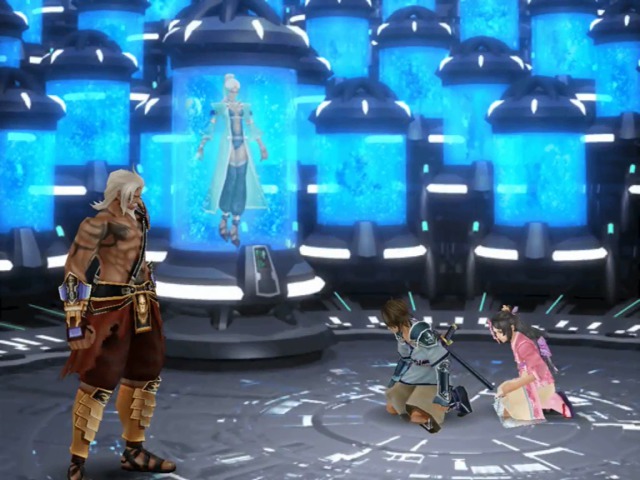 ...until we are done.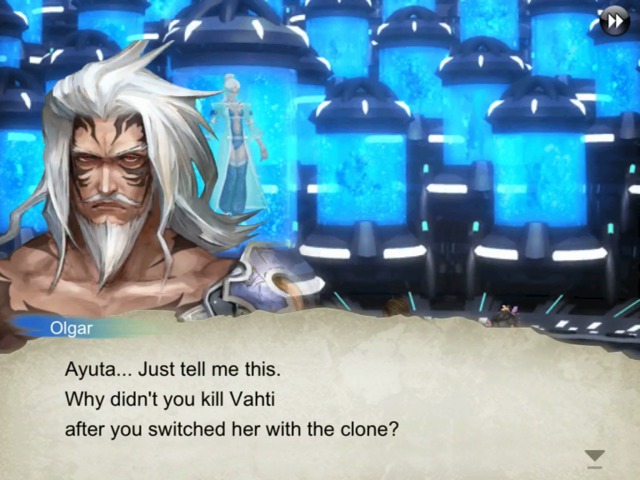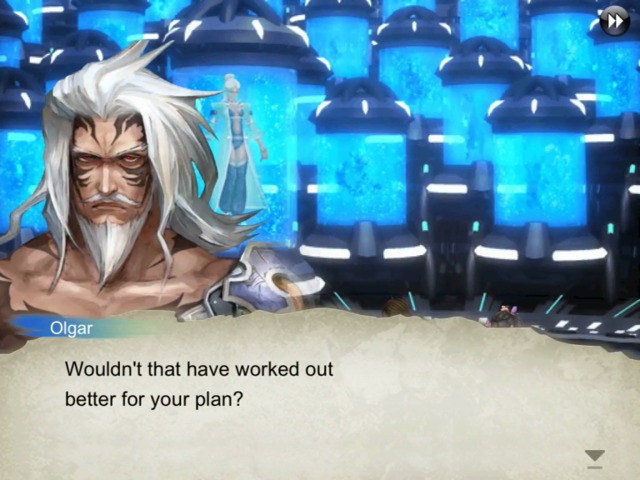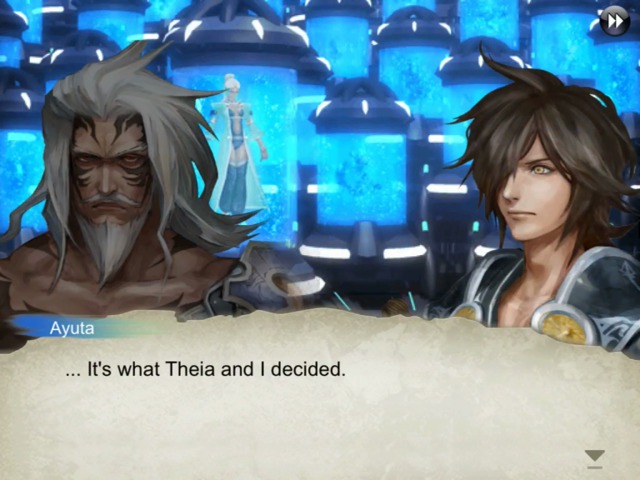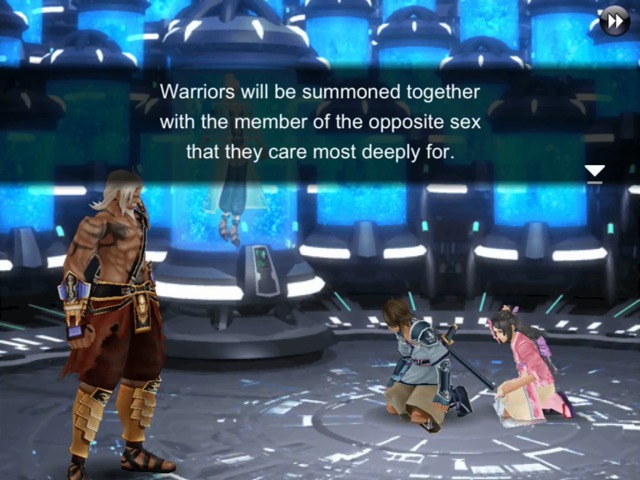 I didn't have it in me to kill a warrior's loved one outside of the Arena...

But you are right. I was too soft.

If I'd killed her when I had the chance, none of this would have happened...

It's you... The Ayuta I fell in love with...

...As promised, Vahti is free to go.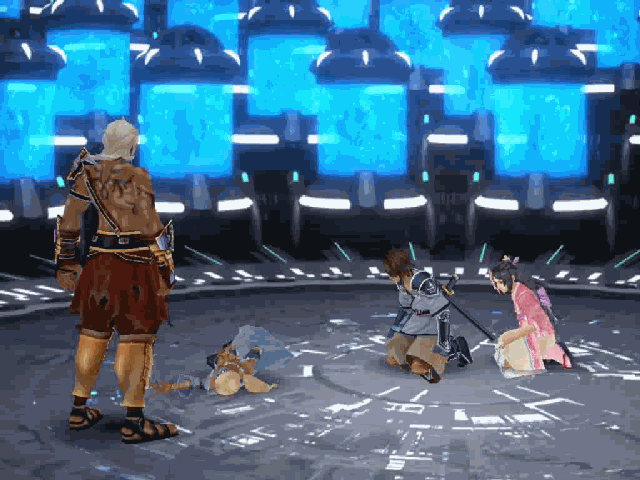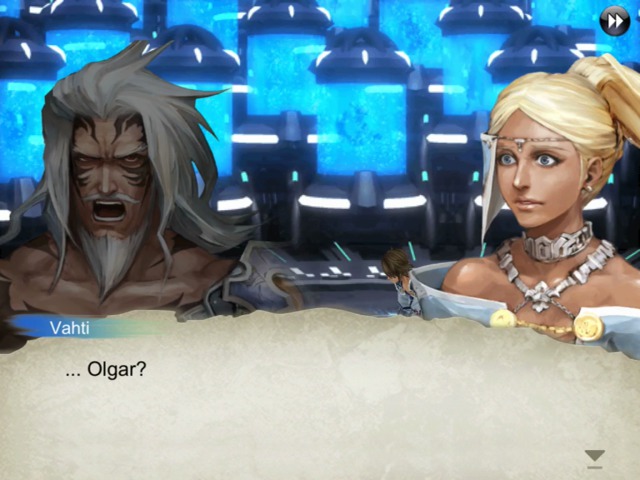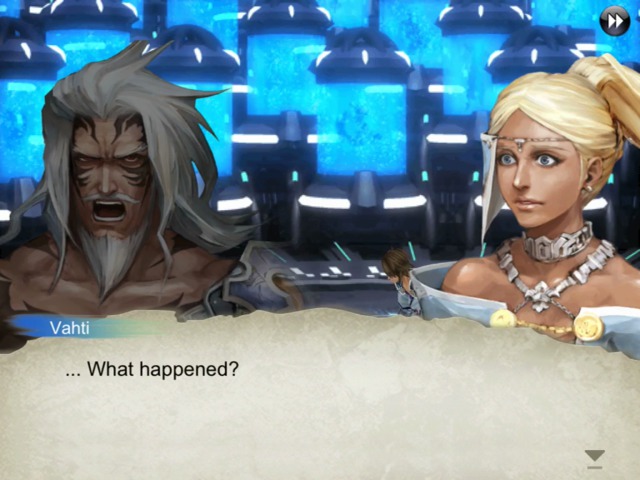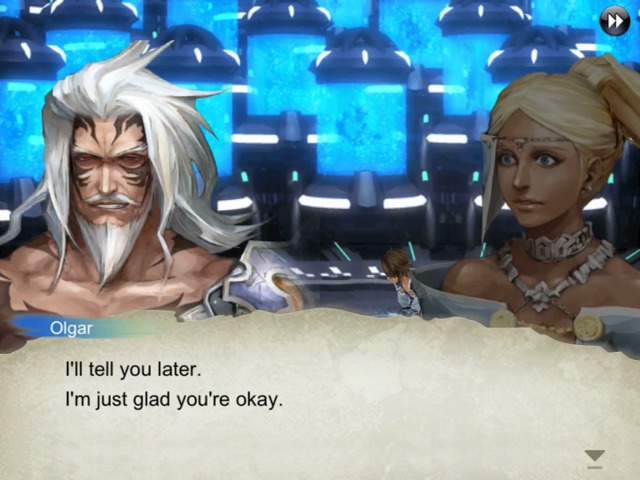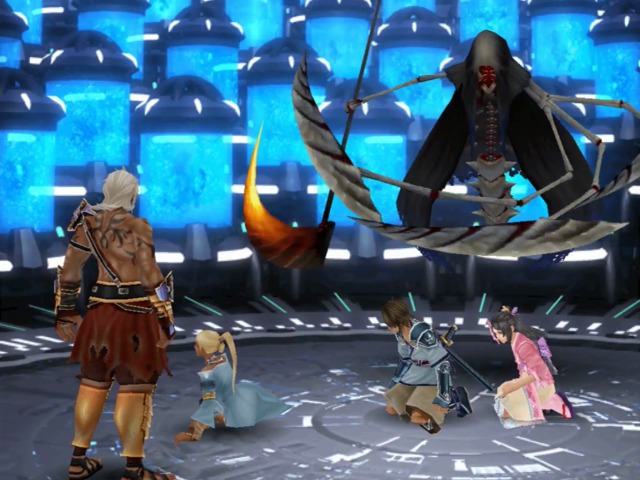 Well, we knew this was coming, but what happens to Mana--she was not defeated in battle?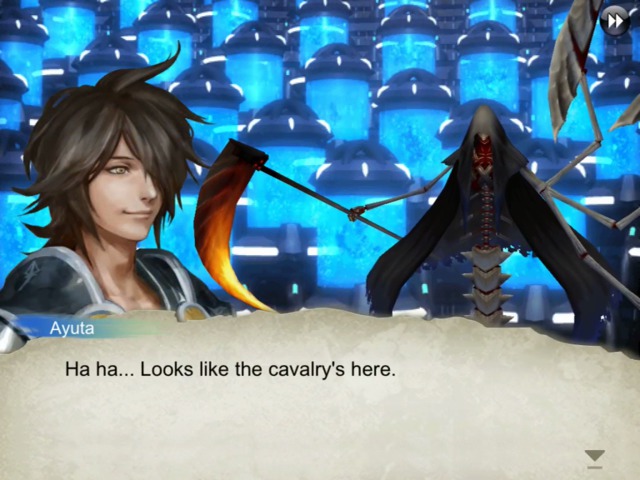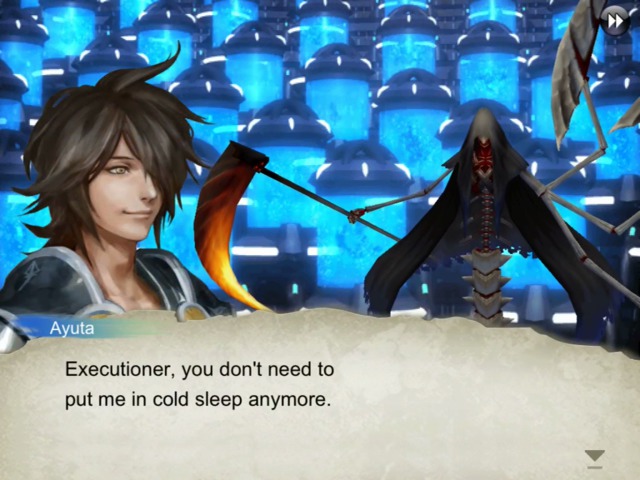 Just take me away like everyone else.

Wait! Ayuta!

Mana... it's okay. I'm the only one he's taking.

I want you to stay here and live...

Even if that's just for the short time until the Ark ceases to function...

No!!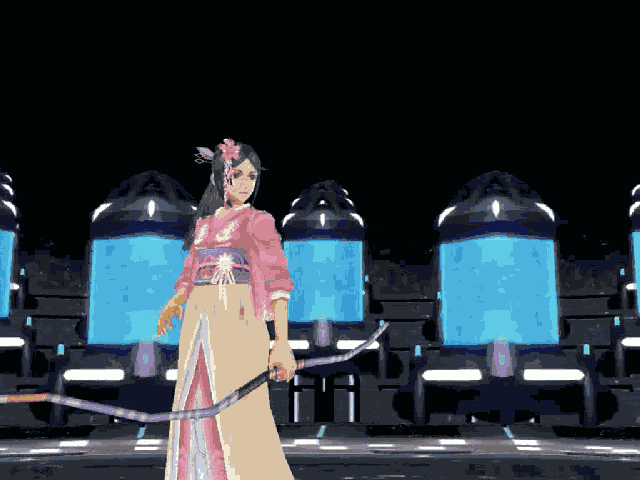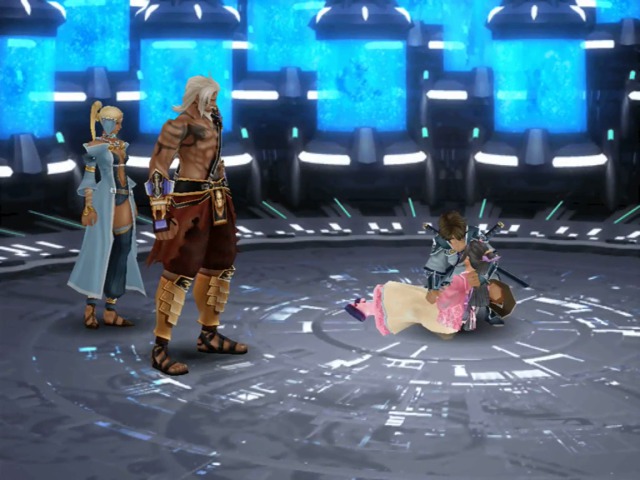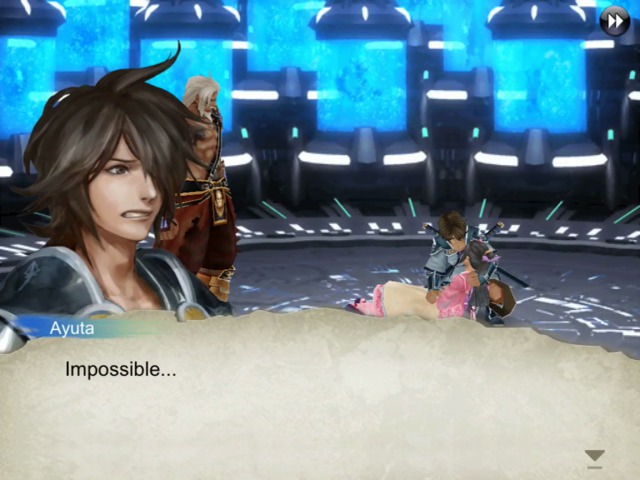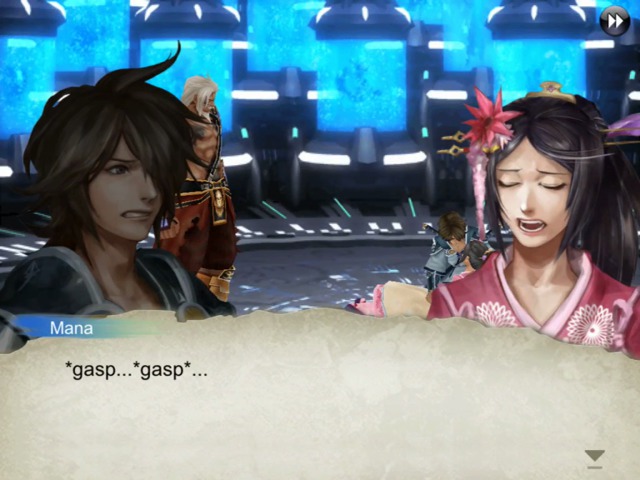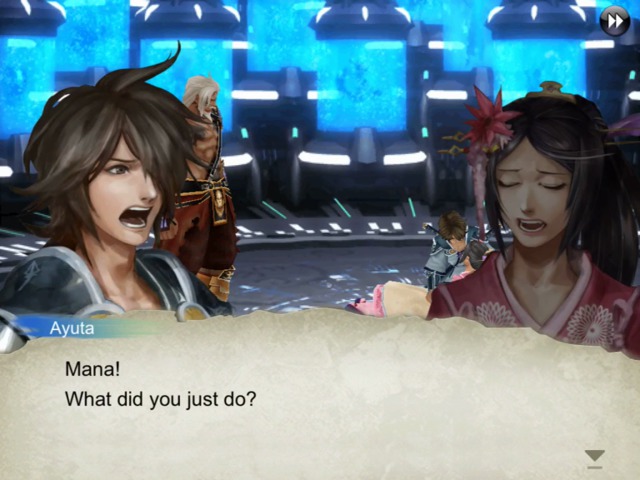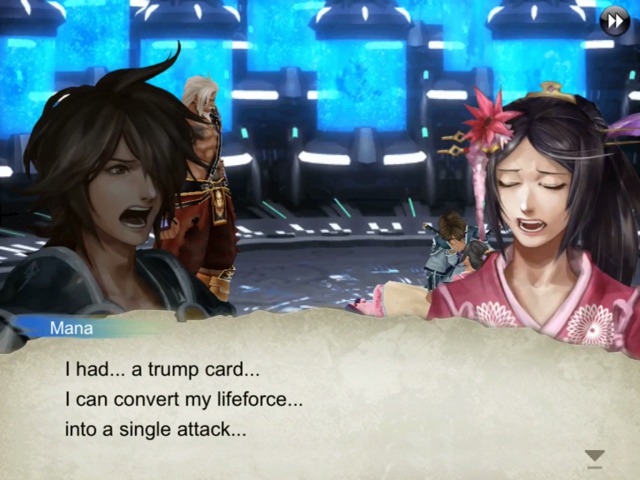 Okay, this. I really have a problem with this development, because it kind of comes out of nowhere and mostly feels like writers got stuck a bit here and just invented a new "ability" for Mana to be able to keep going with the plot. I don't like it at all.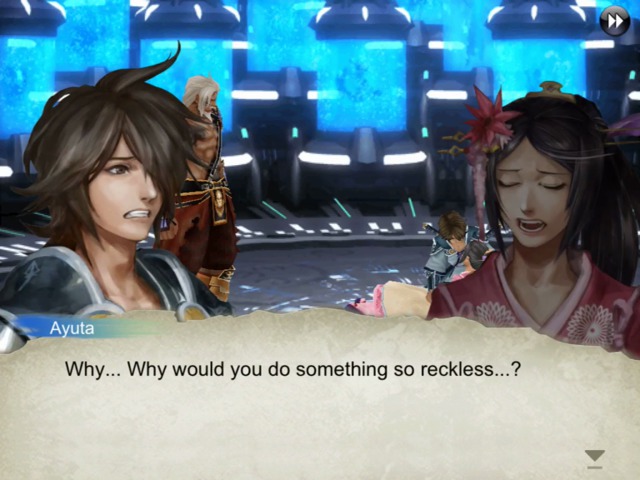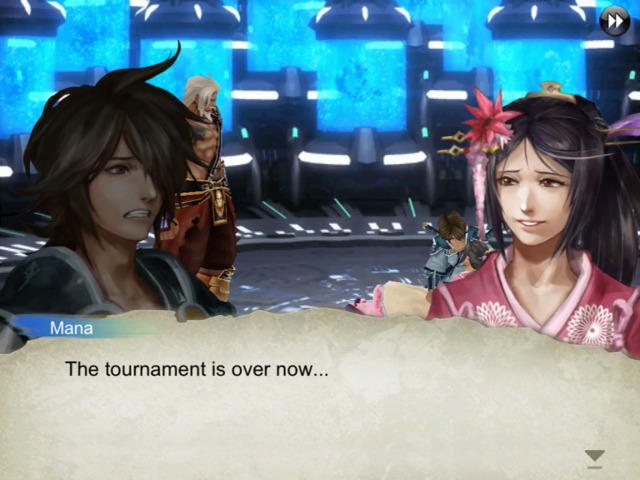 Also, normal Ayuta is back!

So... until the Ark shuts down... I just want to be here... with you... for as long as we have left...

Mana...

I'm sorry... I'm so sorry... it's all my fault you got caught up in this...

Thank you... for everything...

If, by some chance, there is an afterlife... I would like to spend it... with you...

Ayuta...

Olgar... I am going to spend my remaining time here with Mana.

...I trust you don't need me to tell you what to do next.

No. I know.

Then this is goodbye. I doubt we will see each other again.

...Farewell.

May you and Vahti live happily for the rest of your days...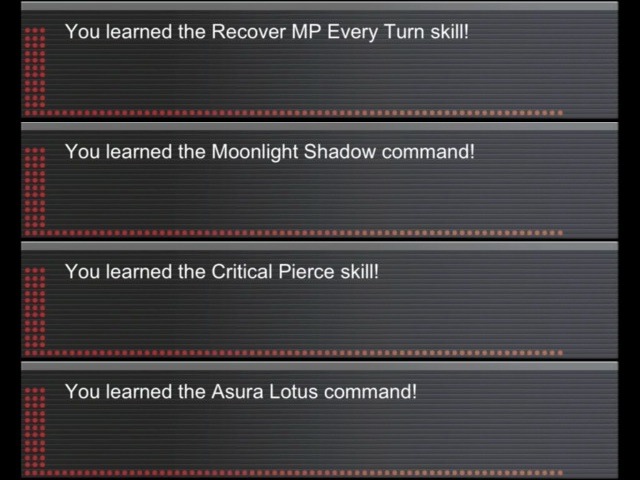 As always, we learn some skills. We've seen these already many many times.
Meanwhile, outside in the big hall...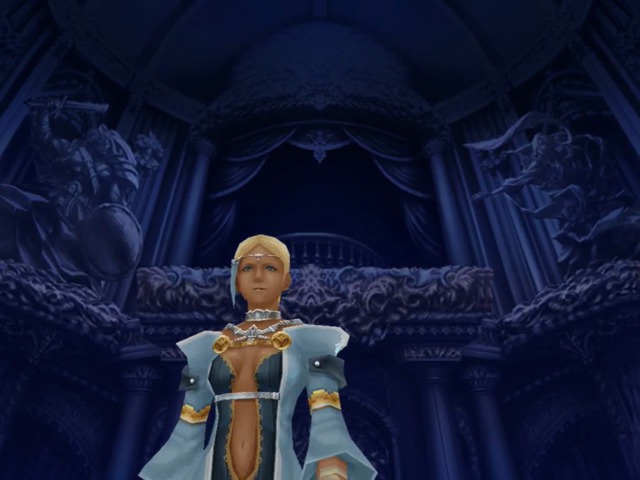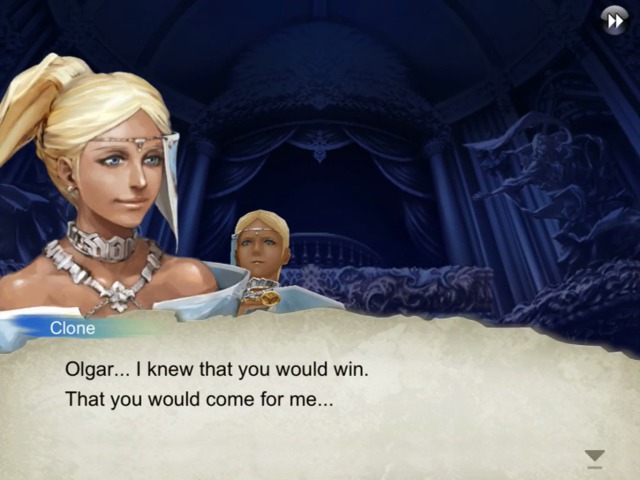 ...Vahti's clone seems unaware of these developments.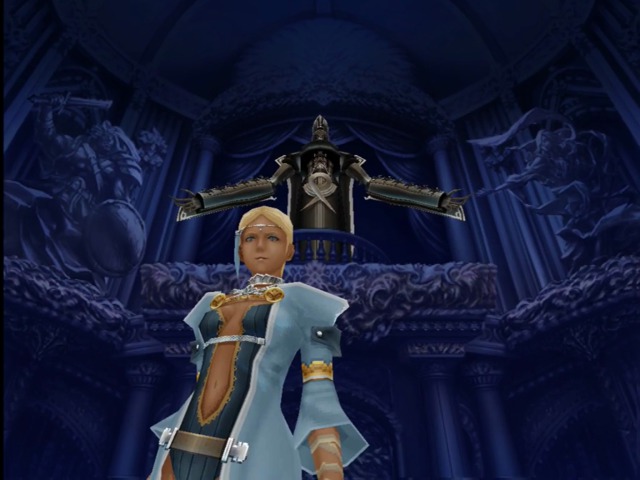 Uh-oh.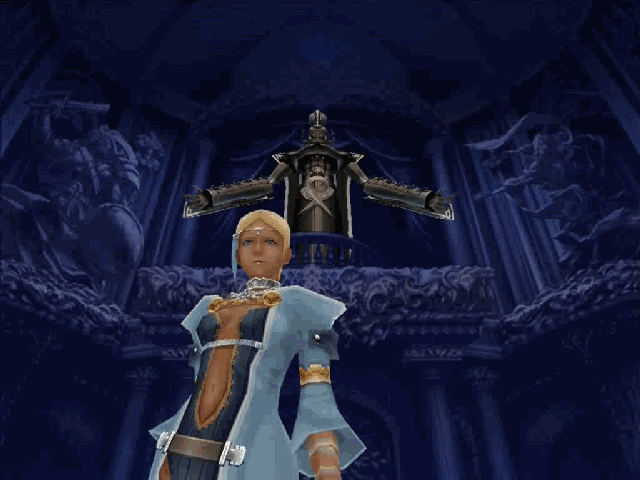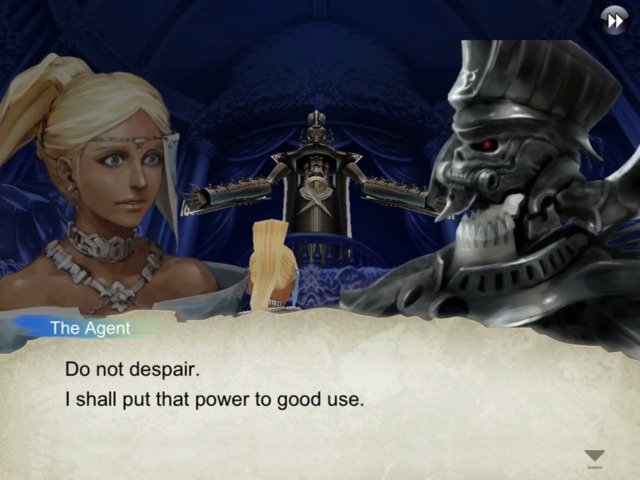 Uh, what do you mean by "that power"?
A few minutes later... the real Olgar and Vahti arrive back...