Part 9: 1910-1913: Competition
1910-1913: Competition
Not the Locomotion Soundtrack - Talkeries, 1909
This is where the play music by era setting falls apart. We're stuck with those three songs until 1920, I think. As far as I know no-one was recording music in New Zealand at the time, although a lot was being imported from England. I doubt ragtime was ever particularly popular in NZ at this time anyway, popular music was probably more like marches, music hall, light opera, and folk music.
Click here to name a vehicle!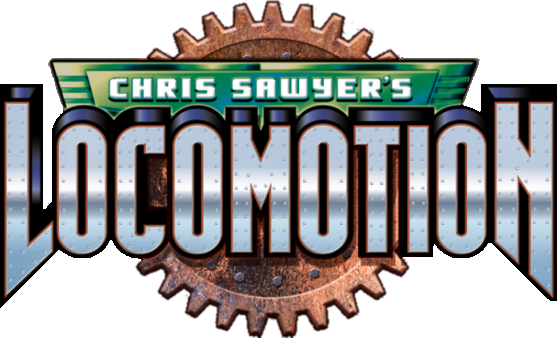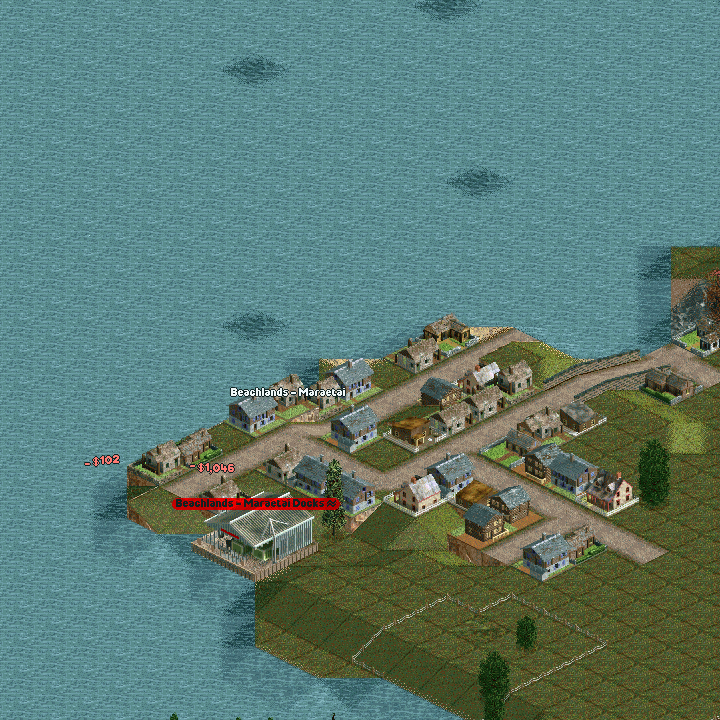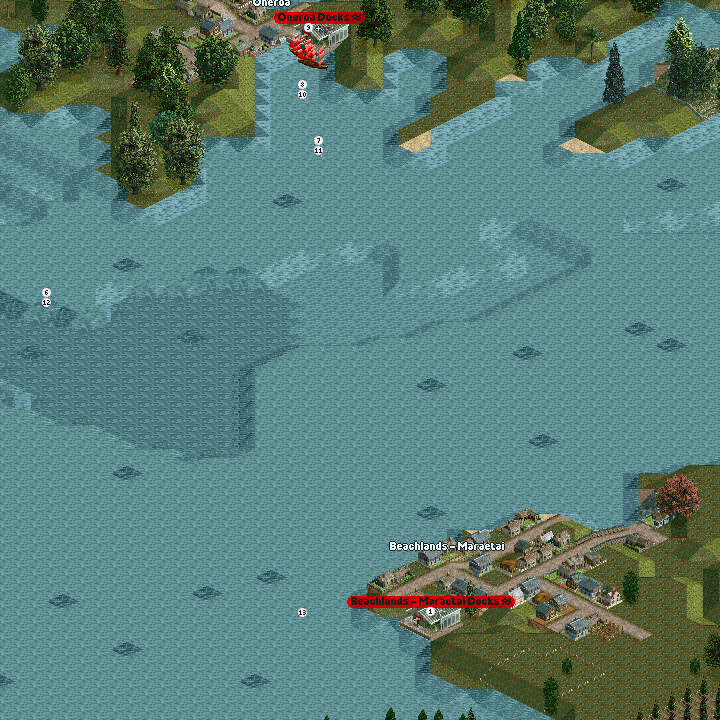 First up this year is our Bote division. In an effort to make our services to Waiheke Island more convenient than rowing out in a dinghy, we set up a dock in a town directly accross the gulf and retask our old one to perform a frequent back and forth service. HMS Enterprise remains on the old route, but won't wait for a full load any more, which will increase frequency but runs the risk of occasionally making a trip with no passengers aboard.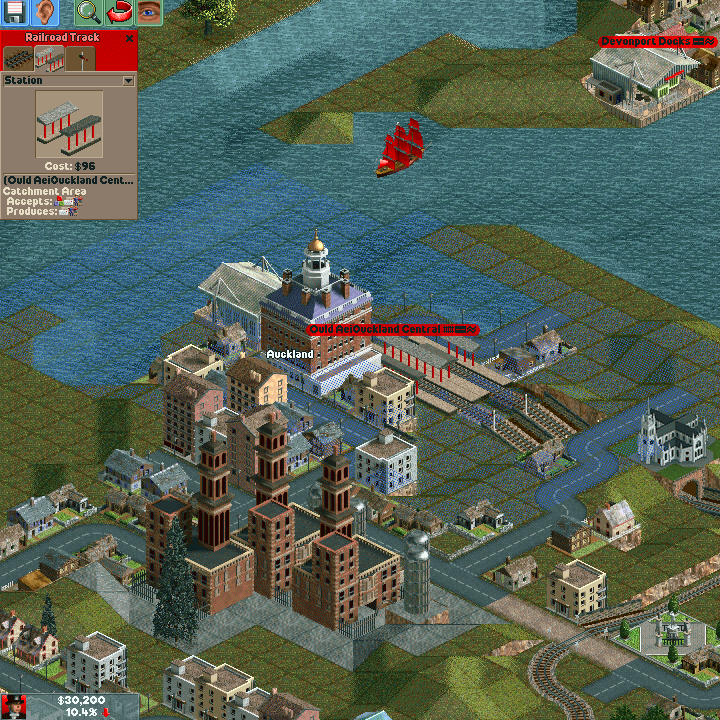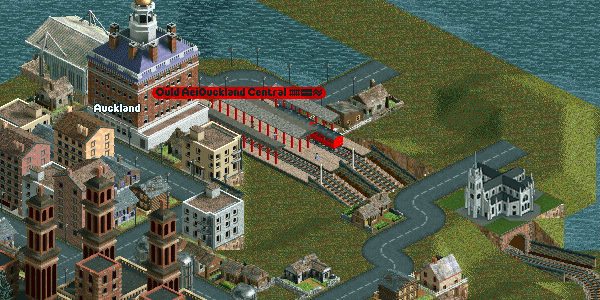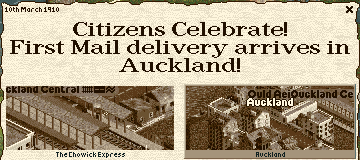 When I did the buildings rundown, I noticed that we weren't covering the cathedral, which has the useful property of accepting mail. I extend the Auckland station to cover it, and there's immediate results, as all that mail we've been hauling around becomes a paying commodity.

Howick town's growth opens up a usefull option to us.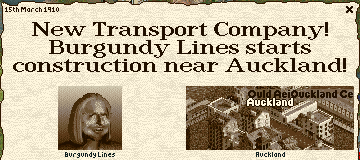 Finally, we have competition! Proprietor Evelyn Eggburt.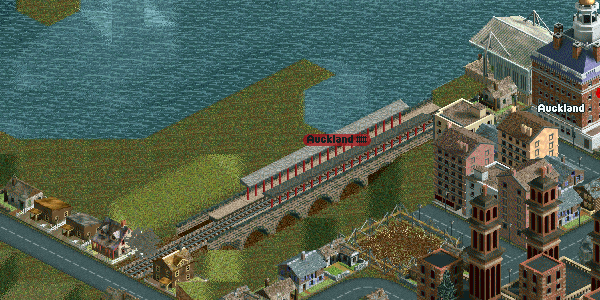 The new company starts with a bang.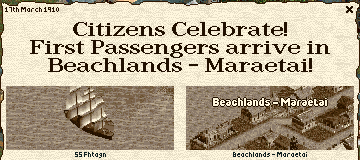 Something to celebrate.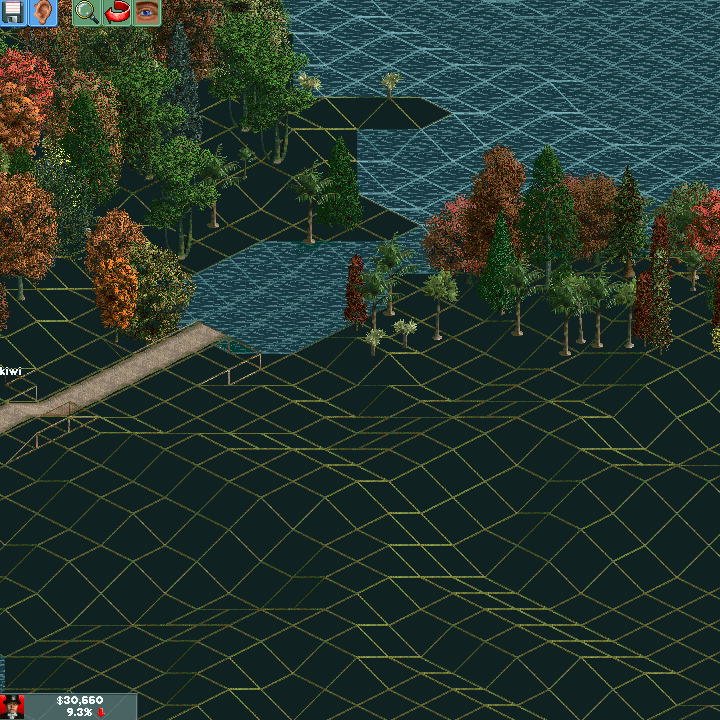 Scrooge eyes up Great Barrier Island. The terrain connecting the two towns is mountainous.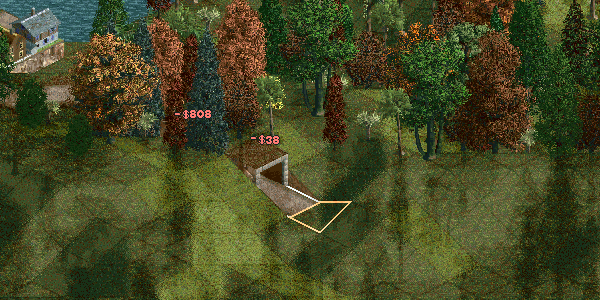 Our longest tunnel yet.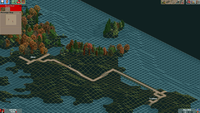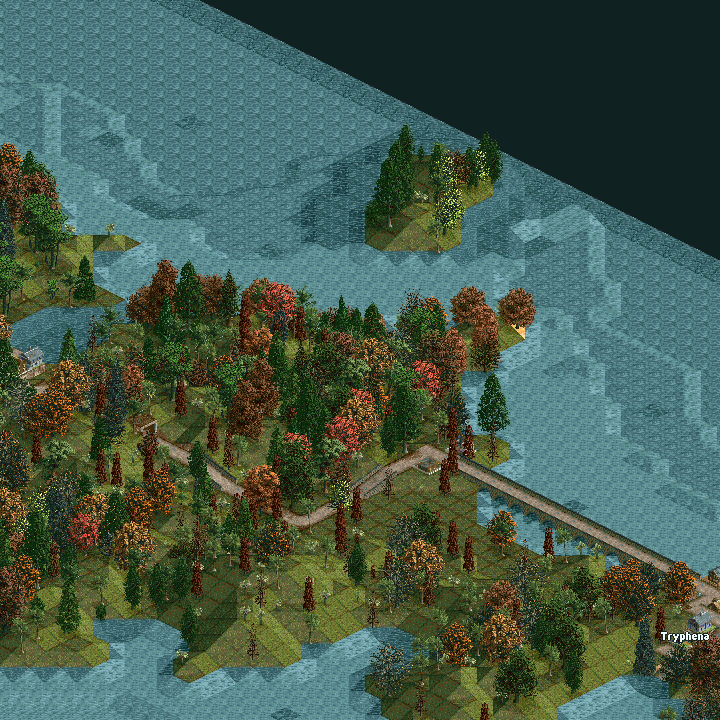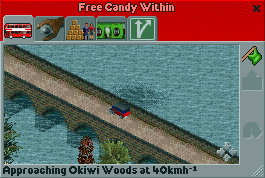 Seems legitimate, if a little American, but the driver must supply it out of his own pocket.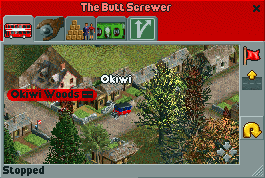 A former carpenter has joined the workforce, presumably.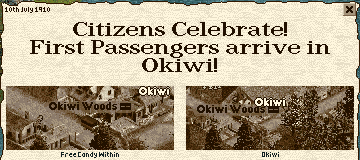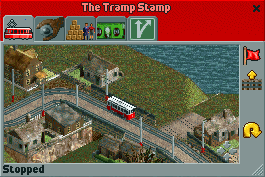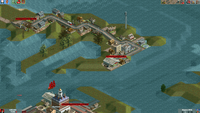 We continue in our task to make Devonport a sprawling hellhole.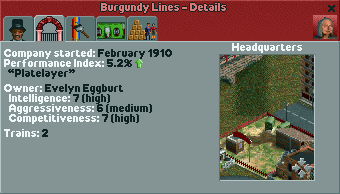 I asked for an opponent with high intelligence and low aggressiveness and competitiveness and this is what I get!?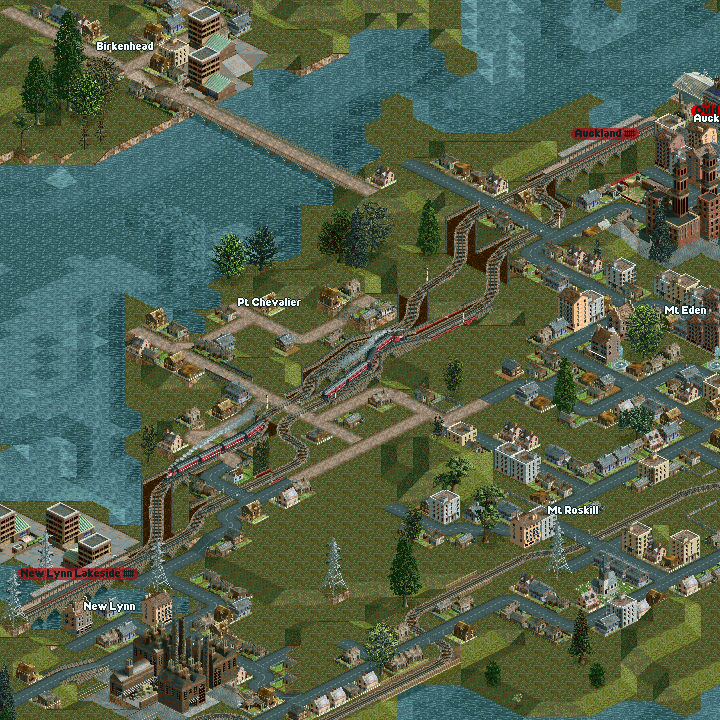 Mlle Eggburt doesn't waste any time!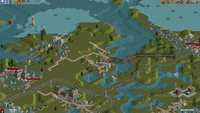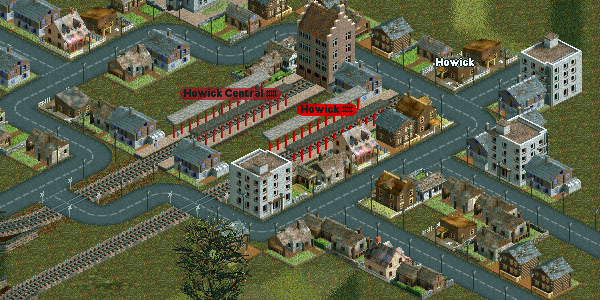 Dammit!


While looking on in horror is natural, We have to get back to business. Our truck line has actually been working really well, but the farm still produces way more than we can handle.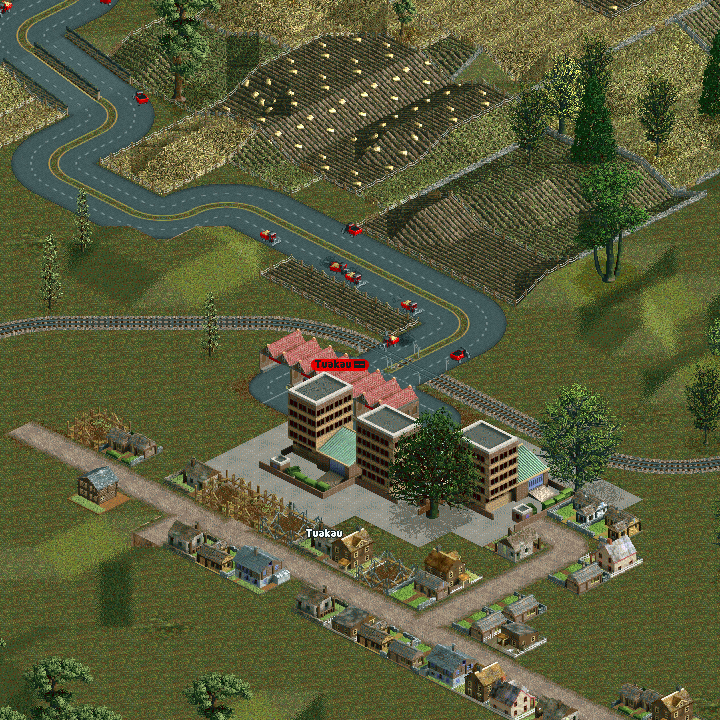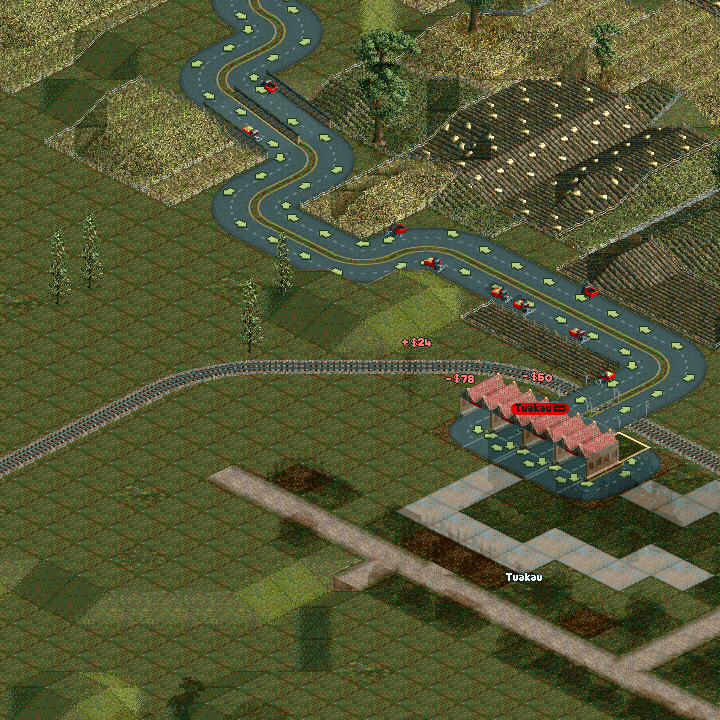 I try to develop the station into a roll-in roll-out form, but the drivers stick to their old ways.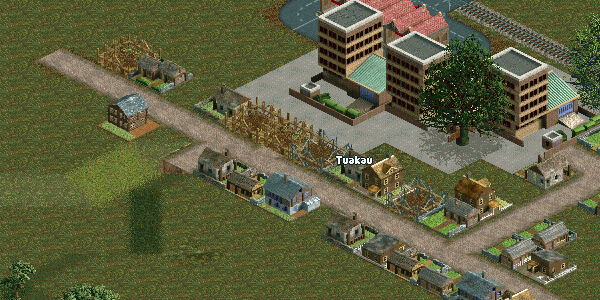 Land developers near Tuakau note our continued interest, resulting in a spec building boom.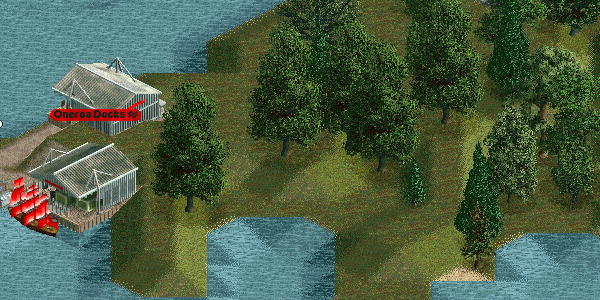 Further developments on Waiheke. McDuck takes advantage of the Isthmus to create a ship service to both sides of the Island.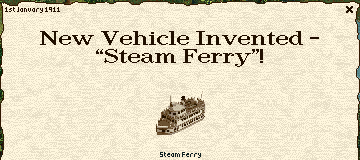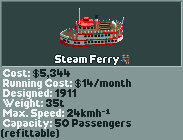 While McDuck is setting it the new line, A local shipwright moves into the steam age!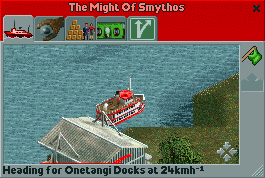 The Clipper order is immediately cancelled and replaced with one of the new steamboats.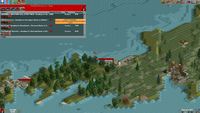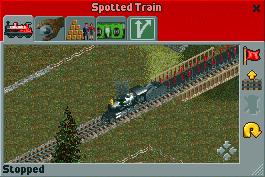 Going into the new year, our older trains undergo a complete refurbishment.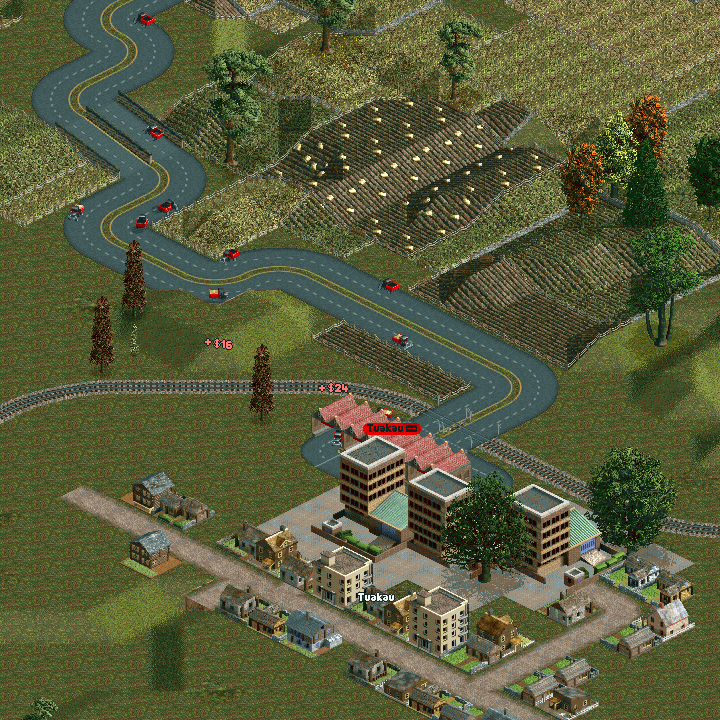 Our trucks aren't always queued everywhere this side of the black stump. Here's what they look like when things are flowing smoothly.

The new buses have broken in nicely.

The
Fhtagn
must be building a service, as the monthly profit is lifting from the minimum.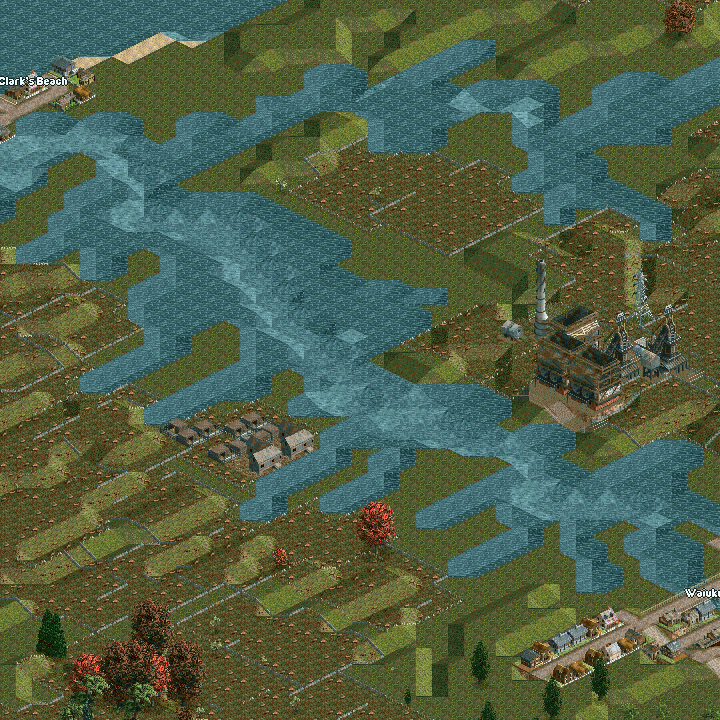 The Waiuku River has more closely placed towns suitable for the new ferries.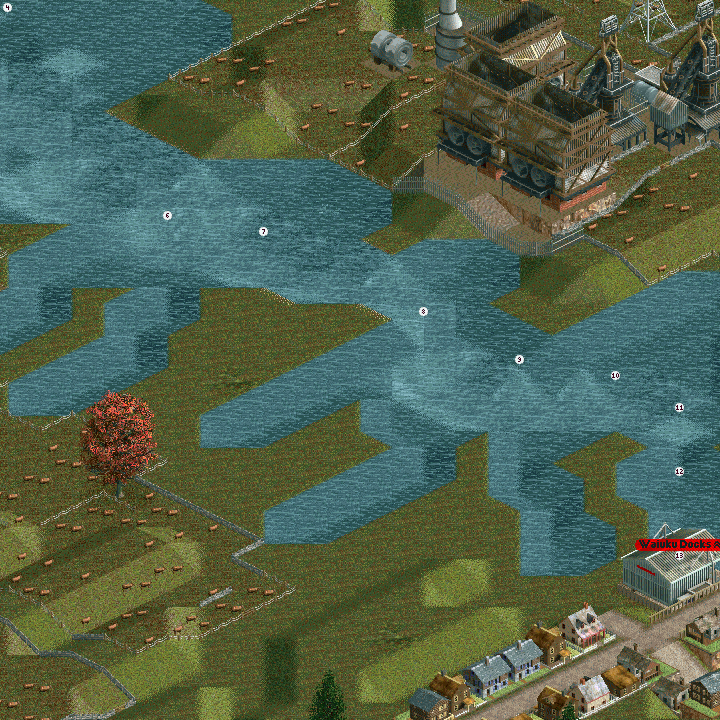 The river is full of shallows and requires a detailed route and Scrooge's most skilled captain.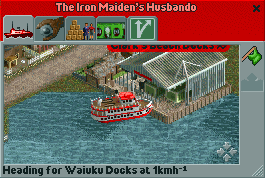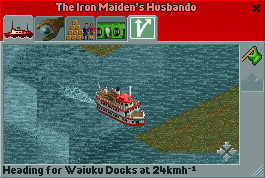 The new captain departs the dock, heading straight for the far bank of the inlet, only swerving out of the way at the last minute. Nothing about the new boat inspires confidence, but how else will the citizens of Waiuku make it across in time to see the brass band take to the rotunda or admire the results of the ploughing competition?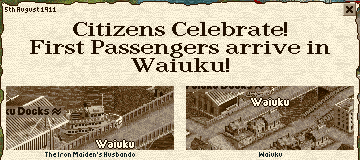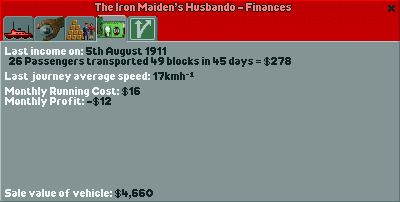 It seems the new route is financially viable.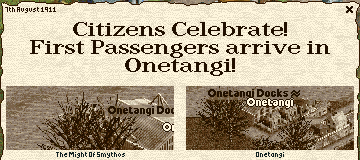 Meanwhile, the Waiheke Island North Coast service has run it's paying passengers.
Sometimes vehicles fail to collect passengers on their first run, so this notice gets delayed a bit.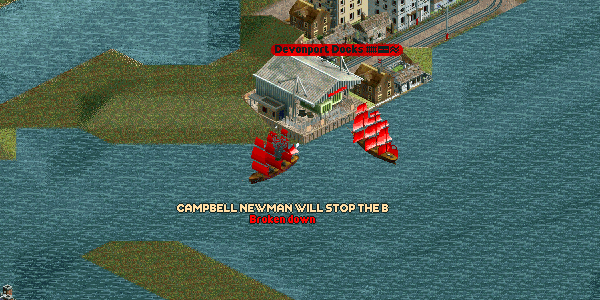 It's not always burst boilers or radiators that stop the services. A galley fire means Campbell Newman's boat has been stopped.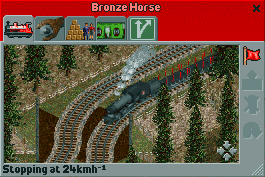 Workhorse the Bronze Horse finally has it's engine overhauled.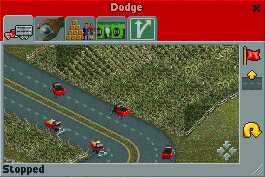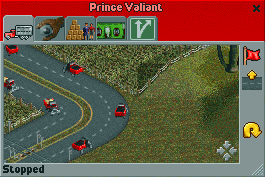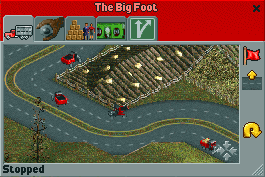 More grain carriers are bought.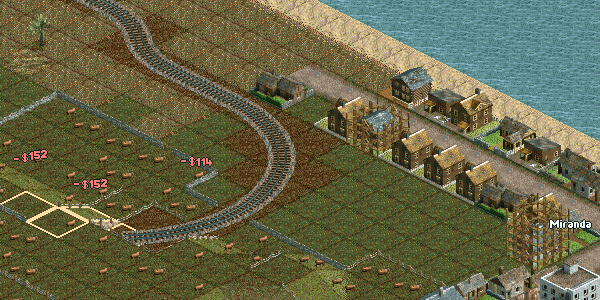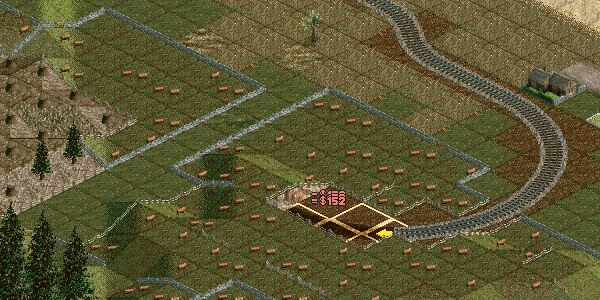 The East coast has been isolated so far. Remember how there was a little remarked upon exemption to the combined network clause? Mighty engineering works take place.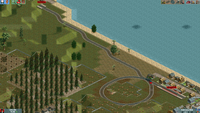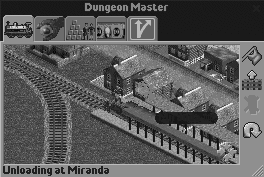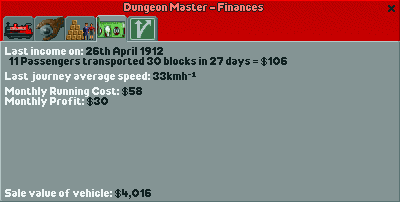 A rapid, but satisfying ride.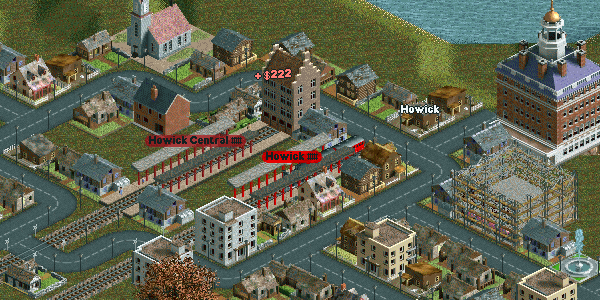 Meanwhile, in Howick


Howick is becoming a major center.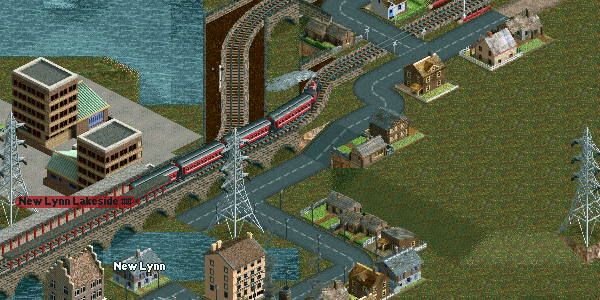 Poor little 3/3

That's cruelty to locomotives, Eggburt.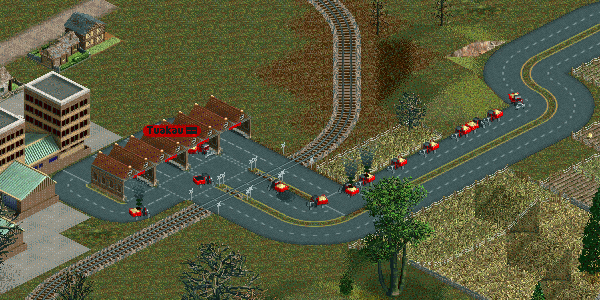 We try improve the flow to the inwards goods in Tuakau.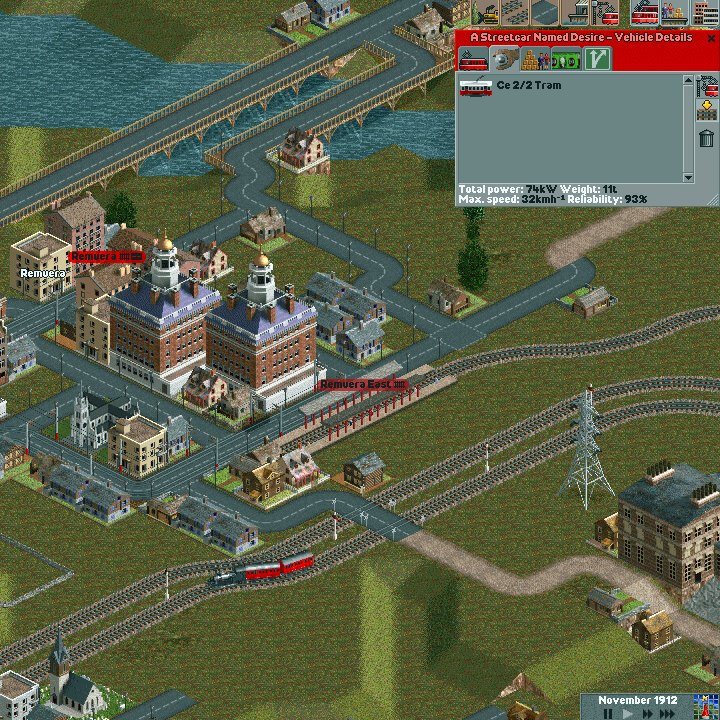 And in a cunning, underhanded move, Scrooge extends his tram service to steal passengers off Burgundy Transport in Remuera.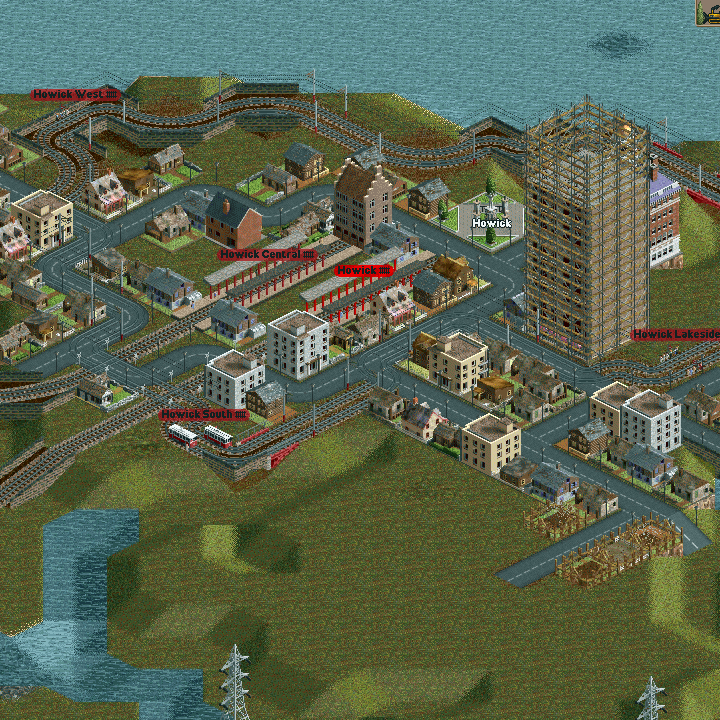 Curse you, Eggburt! New Zealand's first skyscraper going up in Howick.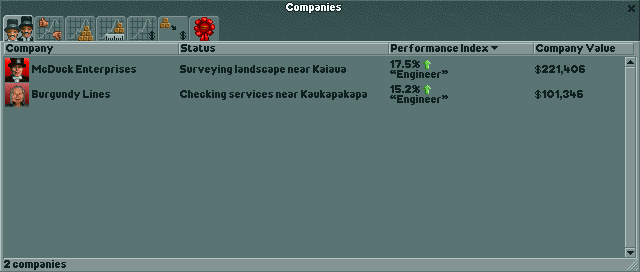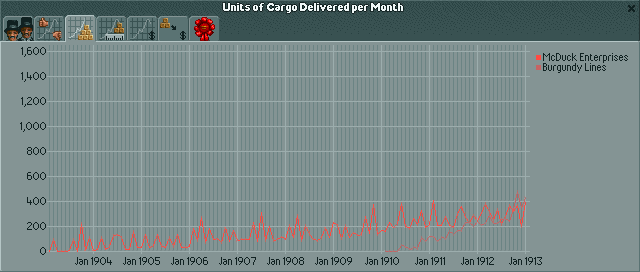 Thanks for picking a colour completly indistinguishable from ours, Burgundy Transport.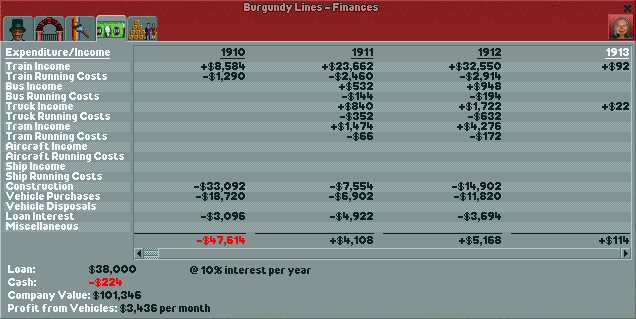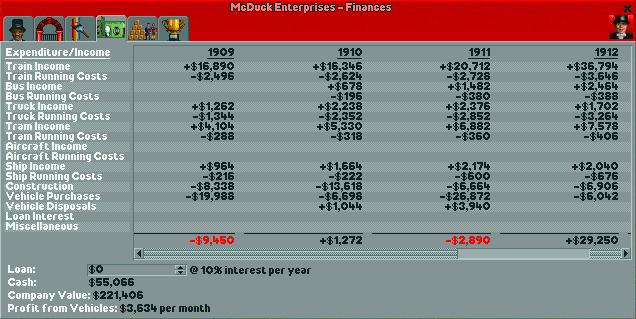 Frankly, the rise of Burgundy transport is meteoric. While they do not threaten our existence, we'll have to work hard to retain our place as premier transport hauliers of Auckland.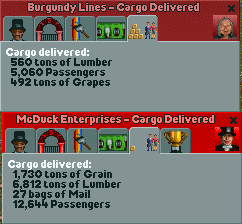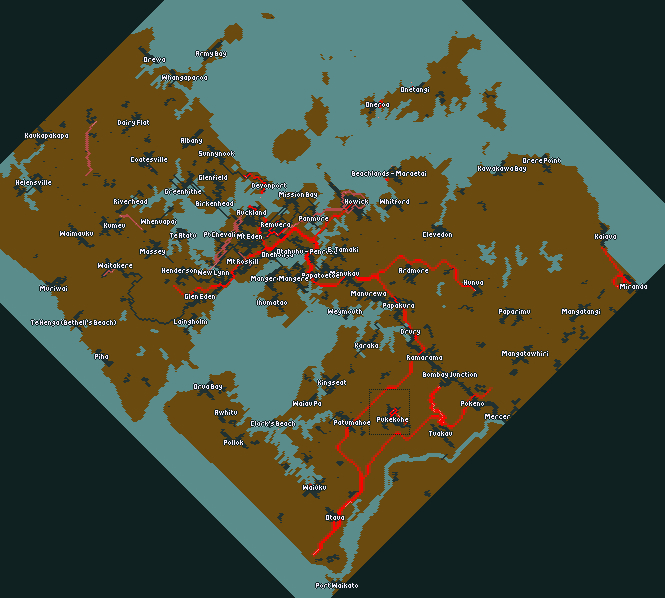 With a mere two years of work, they already have a number of lines in areas that have not seen our presence yet.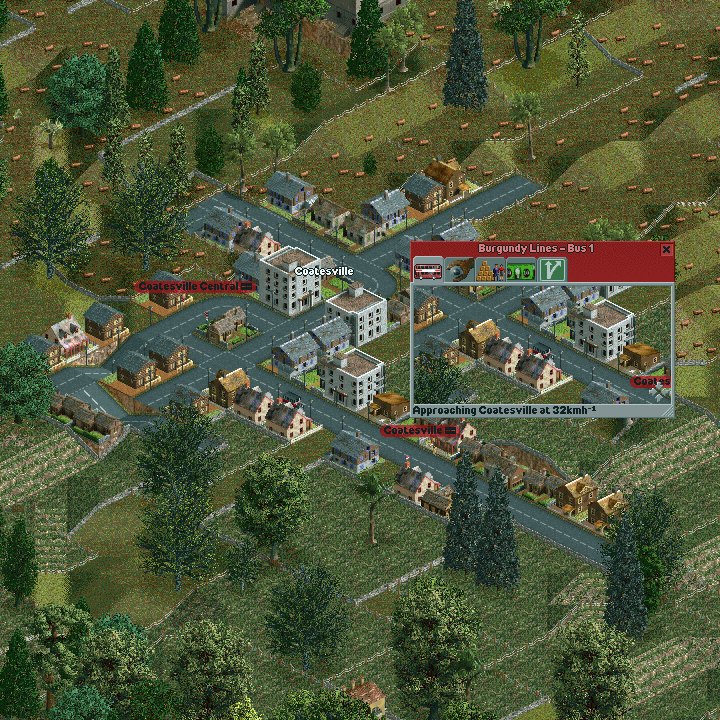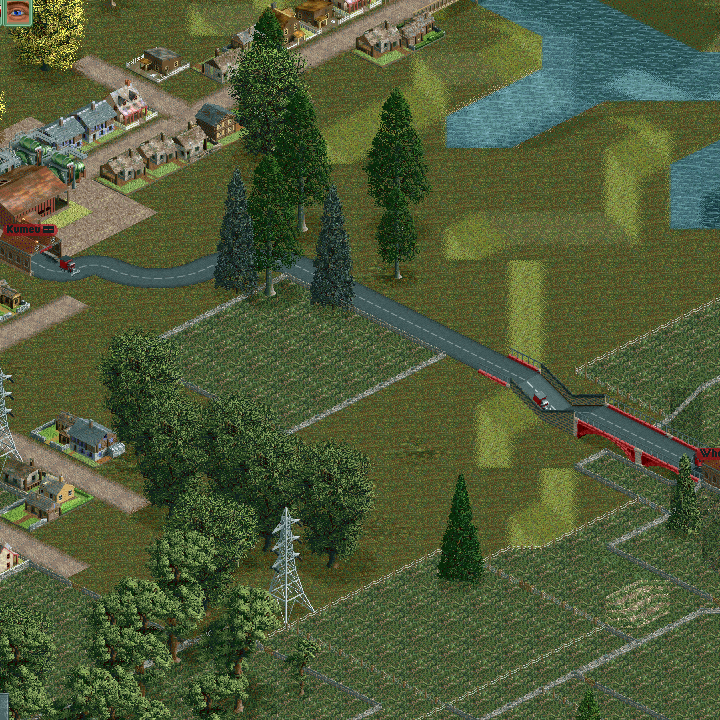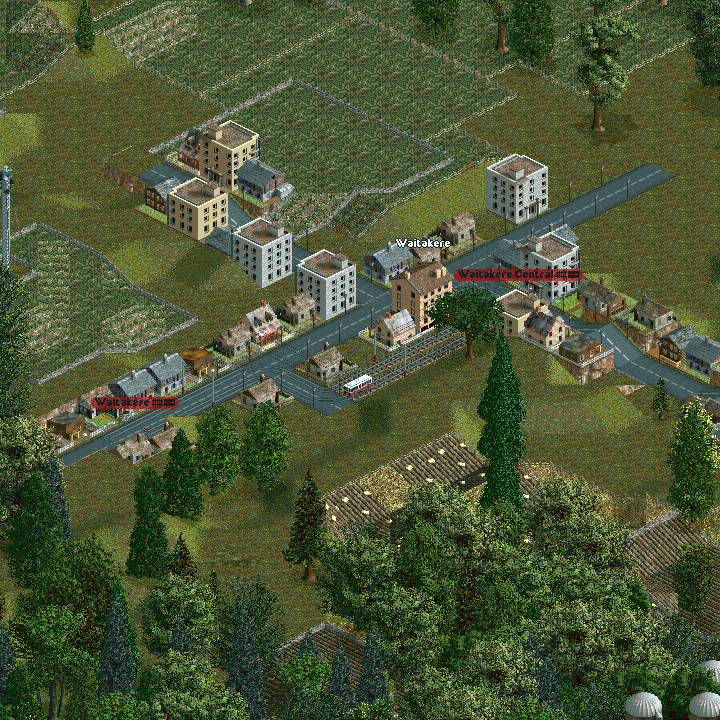 A number of small lines in the north and west support their direct cometition to our lines.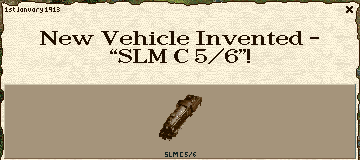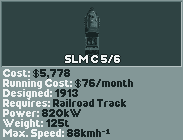 But the year ends on a positive note for Scrooge, with a visit from an agent from one of Europe's premier locomotive makers.