Part 29: Interlude: Stanier 'Coronation Pacific' (Paul.Power)
All right, let's get caught up on this.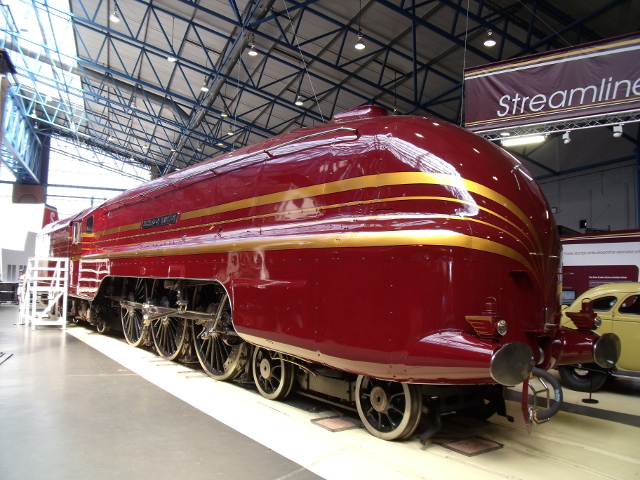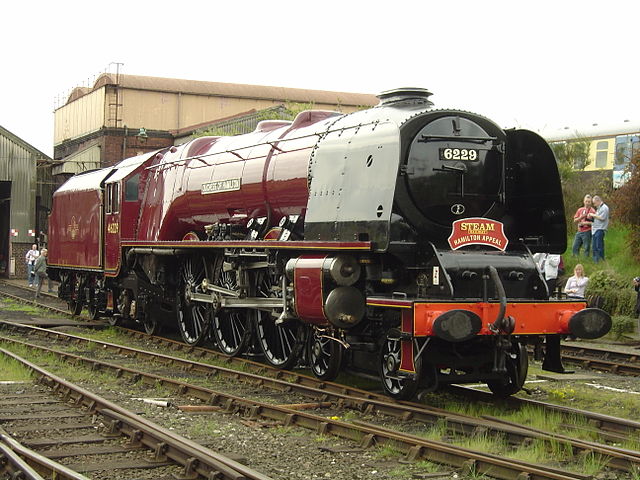 Credit: myself, Wikipedia, Optimist on the run
Stanier "Princess Coronation" Class 8P
Company: London and North Eastern Railway (LNER), and later British Railways (BR)
Designer: William Stanier
Wheel Arrangement: 4-6-2
First produced: 1937
Total built: 38
Total preserved: 3
You know, it's funny that Jaguars! said he didn't include the A4 in his scenario because streamlining never took off in New Zealand, because guess how a number of the Coronation class locos started off life. The "Coronation Scot" service was the LMS's answer to the LNER's streamlined services, capable of travelling from London to Glasgow in six hours. And the Coronations themselves were Stanier's answer to Gresley's A4 class.
The A4 may have ended up with the steam speed record, but the Coronations held it for a time, setting a record of 114mph in 1937. They also set a power record: 3,330hp being the highest cylinder horsepower set by a British steam locomotive. But then, setting new speed and power records was already beginning to feel a little childish in the years leading up to World War II - and once World War II started, any chance of setting new records went completely out of the window. High speed luxury expresses also fell by the wayside - but the Coronations' sheer pulling power allowed them to still be constructed during the war. Even if some of them came out streamlined in plain black!
Between 1945 and 1949, all the streamlined casings of the Coronation classes were removed - however, over the last few years the National Railway Museum's
Dunchess of Hamilton
has been restored to its original streamlined condition.