Part 8
AWESOME SHORTCUT wins I guess.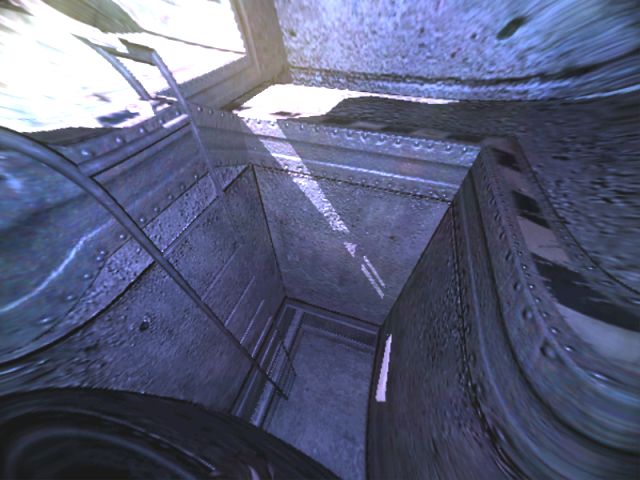 Snake... EATAH.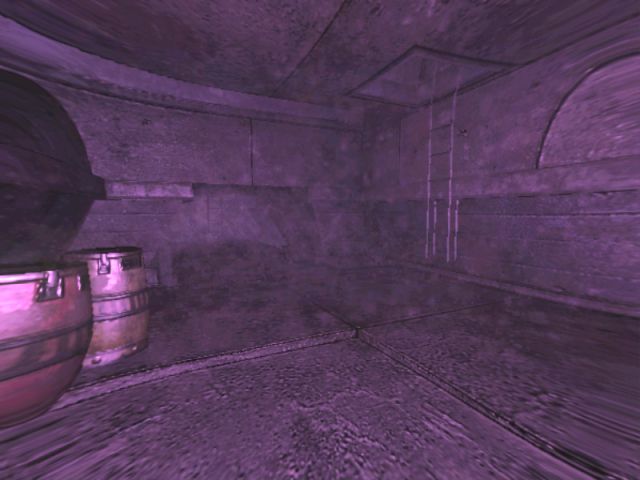 The purple room. We go up the ladder.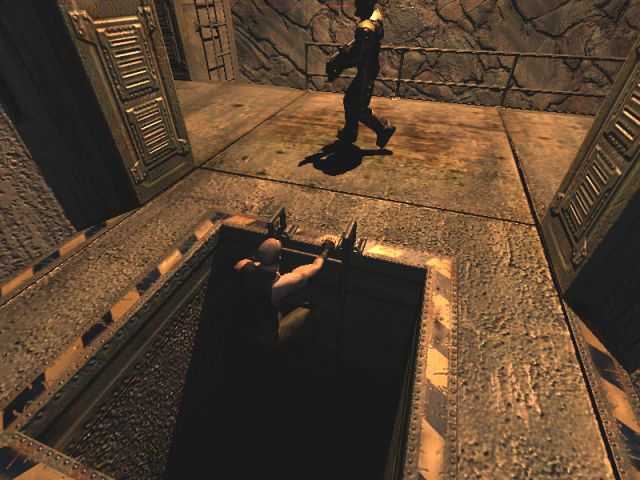 RWISE FWOM UR GRAVE.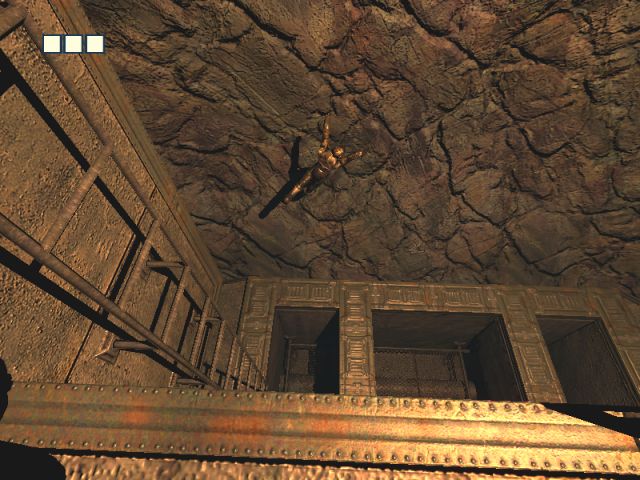 Spiderman, Spiderman, does whatever a spider can.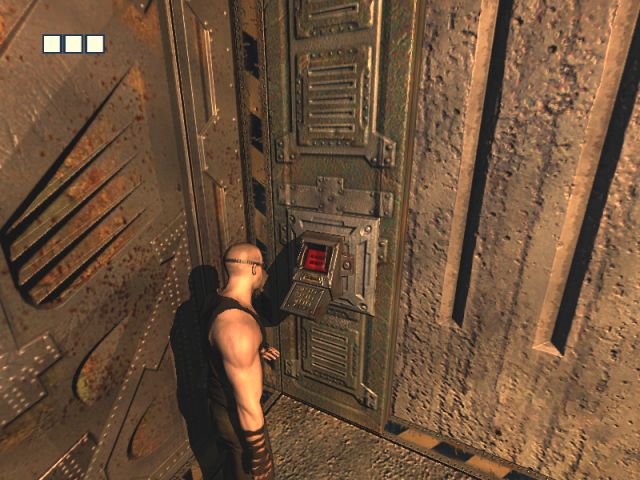 Doors are locked.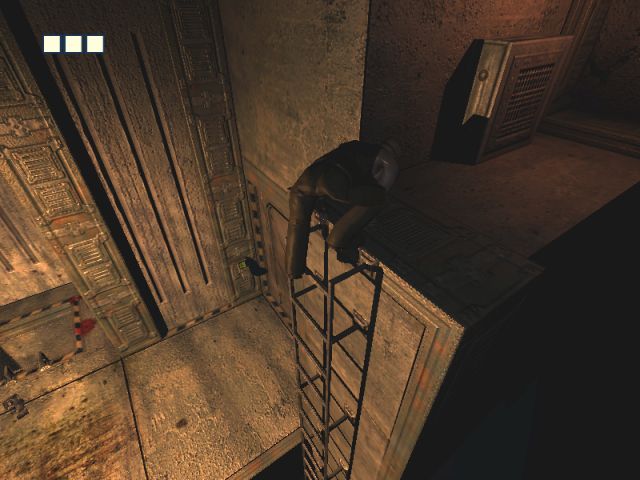 Ladders: the new life savers.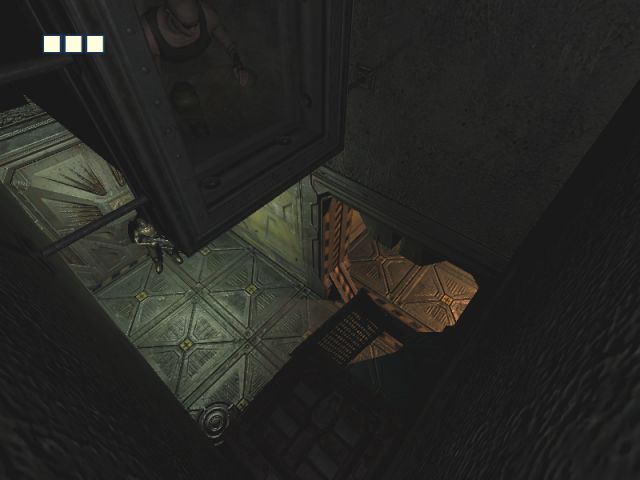 ACT OF VIOLENCE AGAINST A METAL GRATE.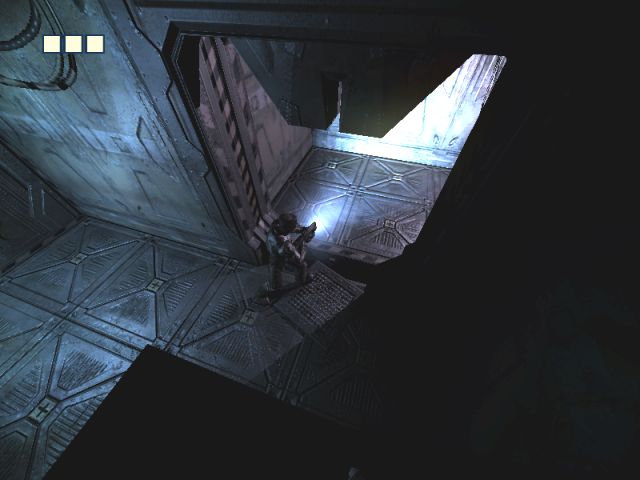 It's hammer time for you, buddy.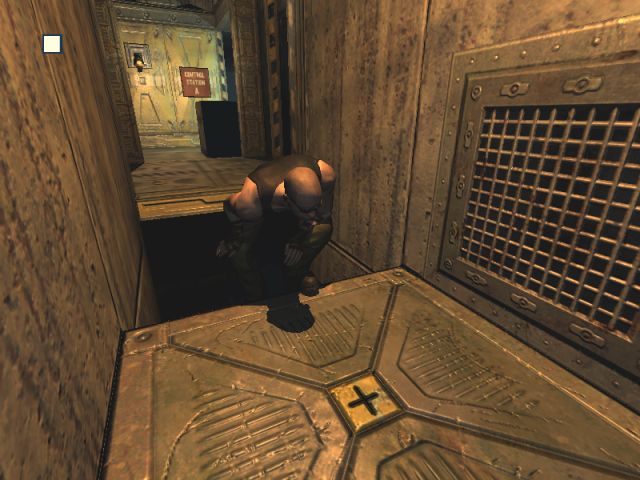 We find a ladder, which we climb, ladders make everybody happy. Sentry guns behind Riddick, they are turned off for now, we better enter the air duct to the right.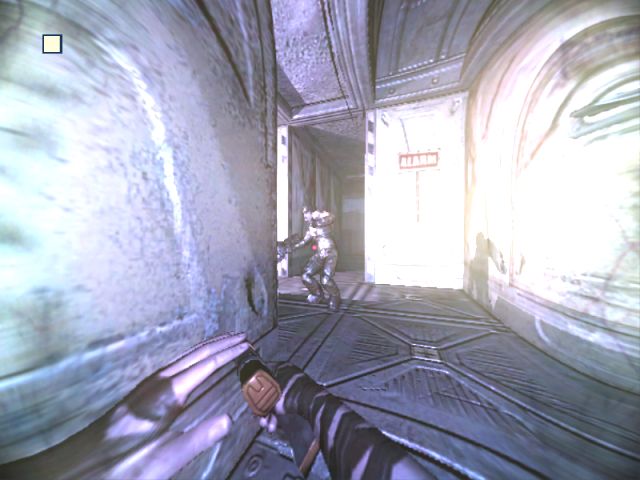 Shooting bad guys... IN THE FACE... from a vent!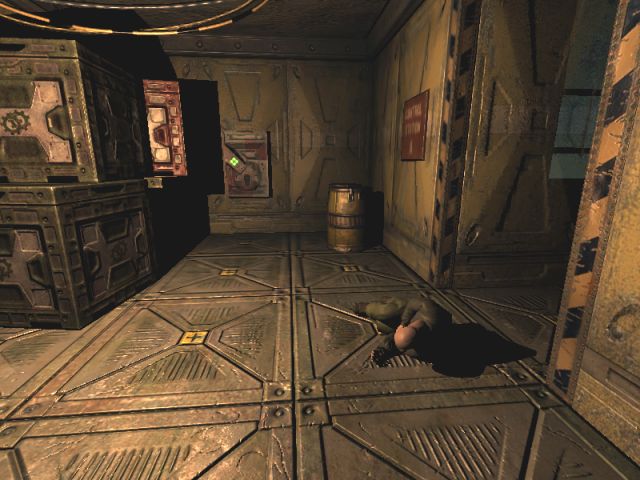 Our engineer buddy feels bad, he needs some NanoMED action just like Riddick.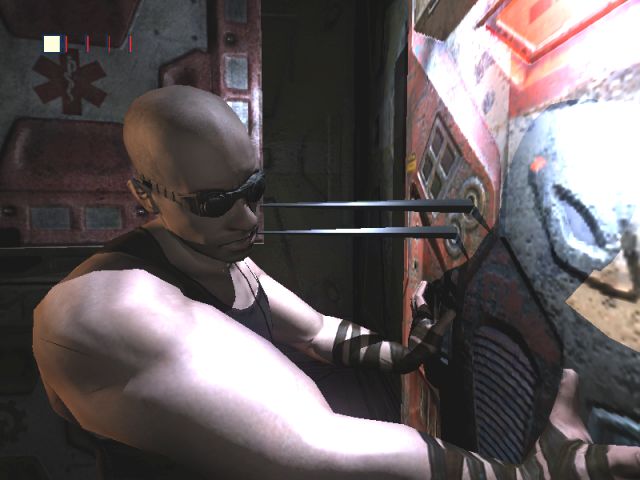 "We spike your neck when the world treats you rough"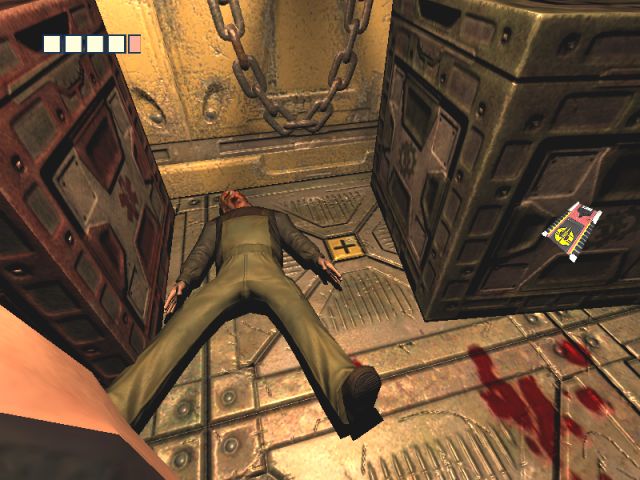 The poor engineer didn't survive the spikes, we take his keycard and move on.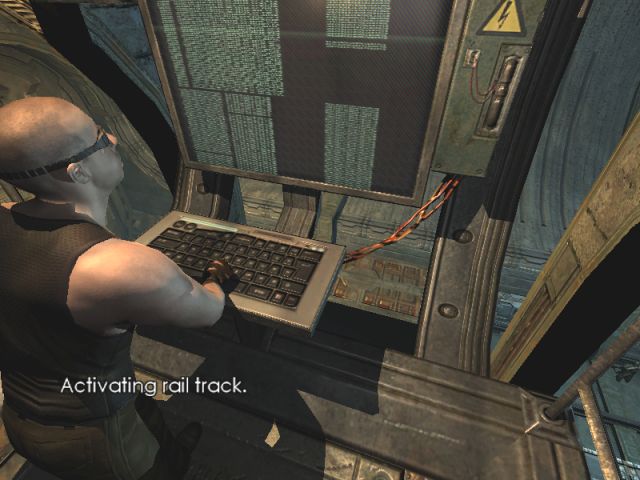 But... the gates are closed.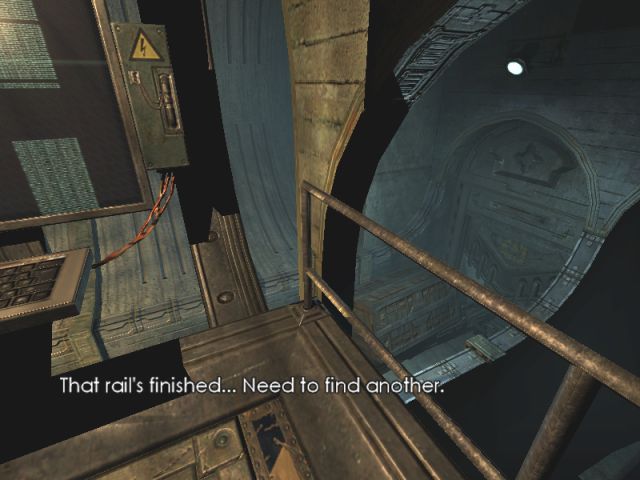 Fuck that shit, let's explore vents.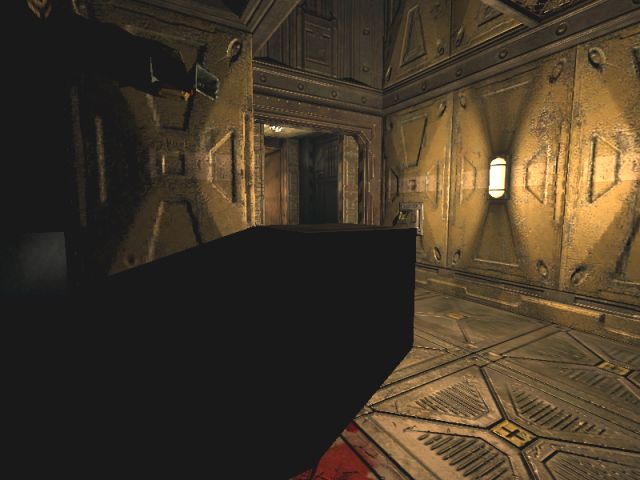 We return to the room in which we tazered the guard (two pictures ago) and see... AN ELEVATOR HAS APPEARED.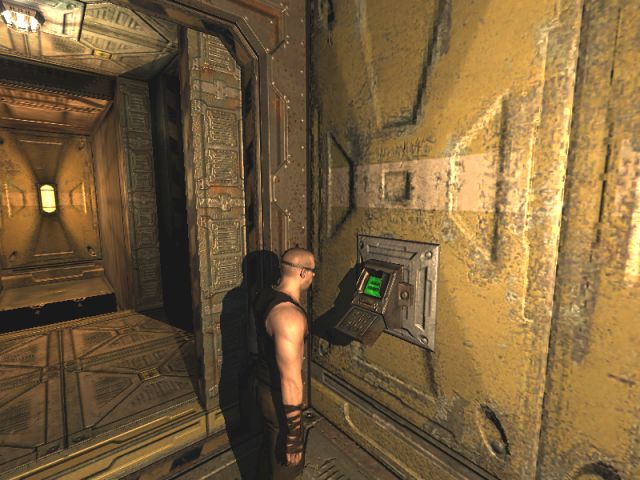 I'll go up, you go down.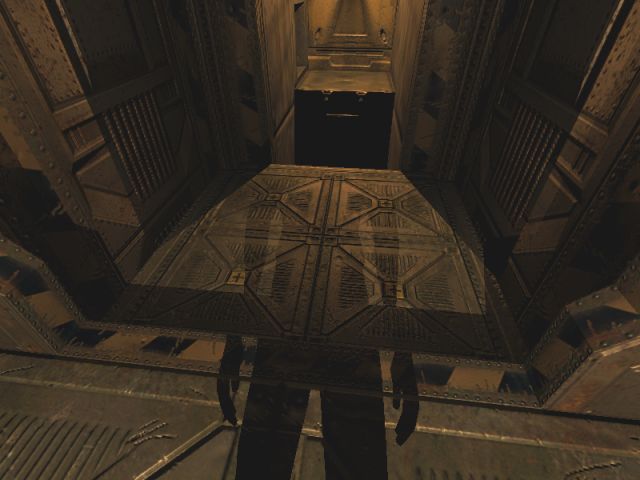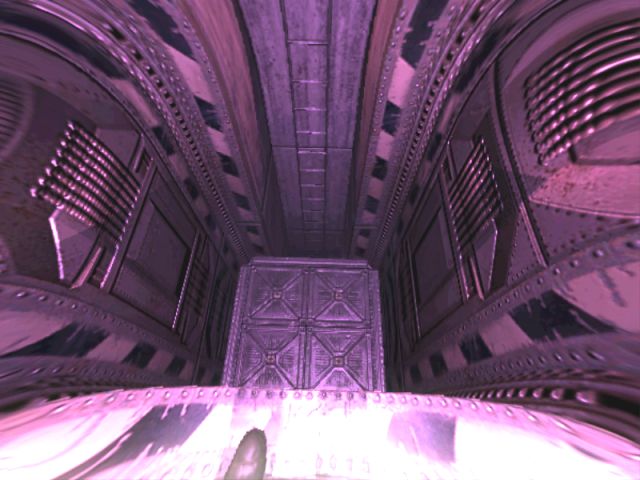 The elevator goes up and we hop on top of it.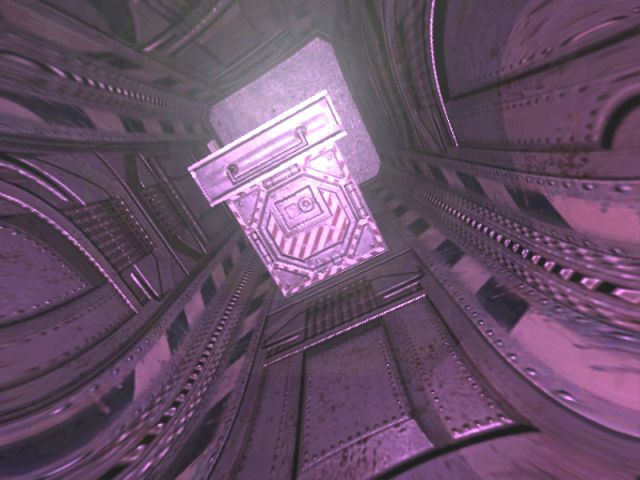 A vent hatch above the elevator, how convenient!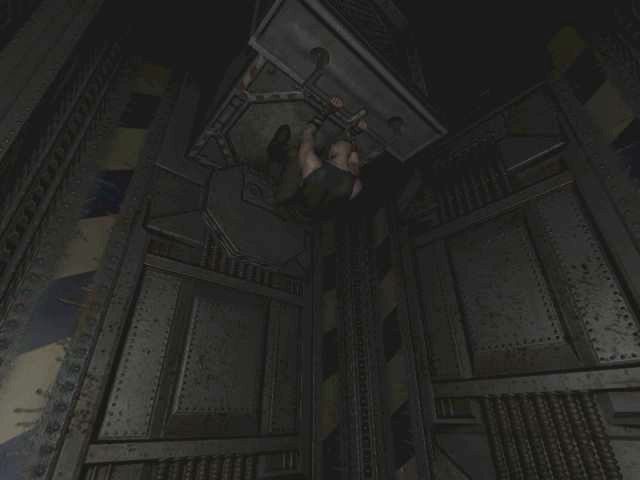 Entering the... Twilight Zone.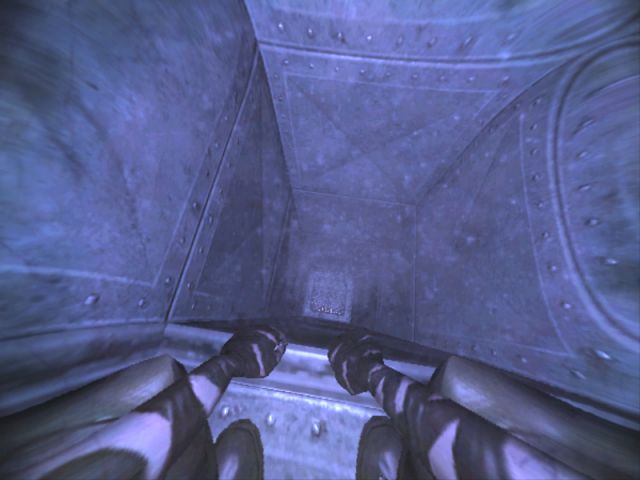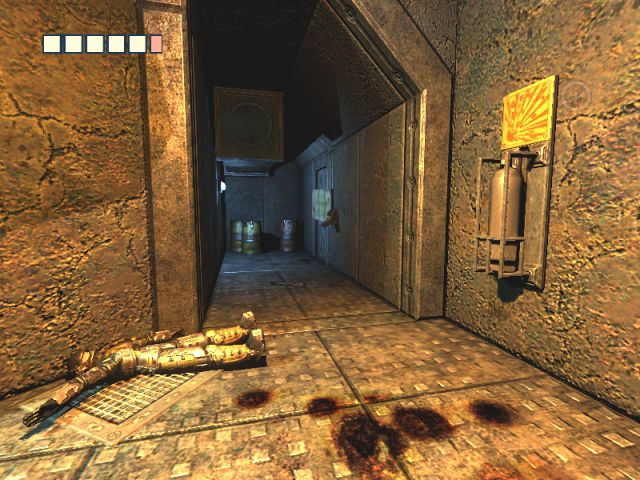 We are back to the mines.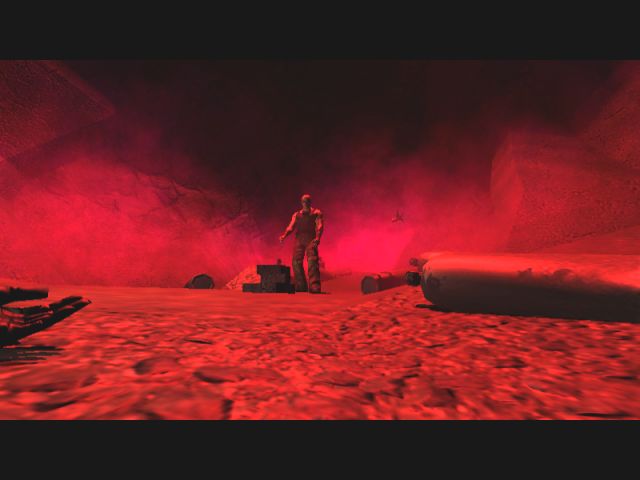 Riddick gets ready to plant the bomb in the cave.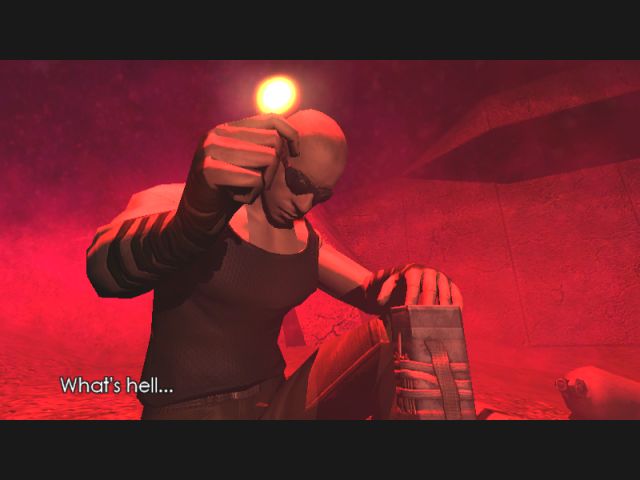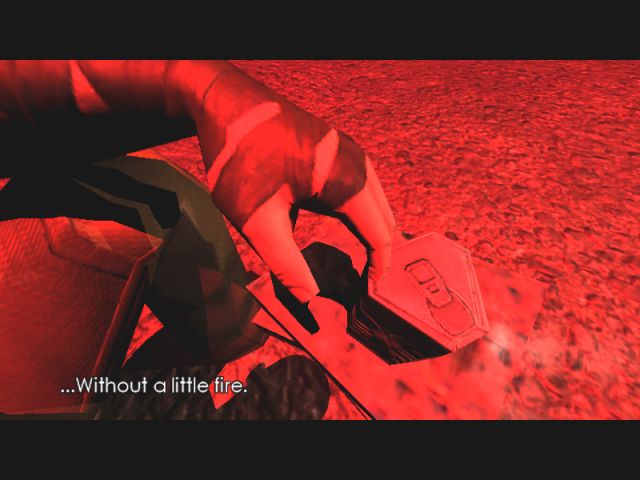 Why is he talking in an area filled with poisonous gas?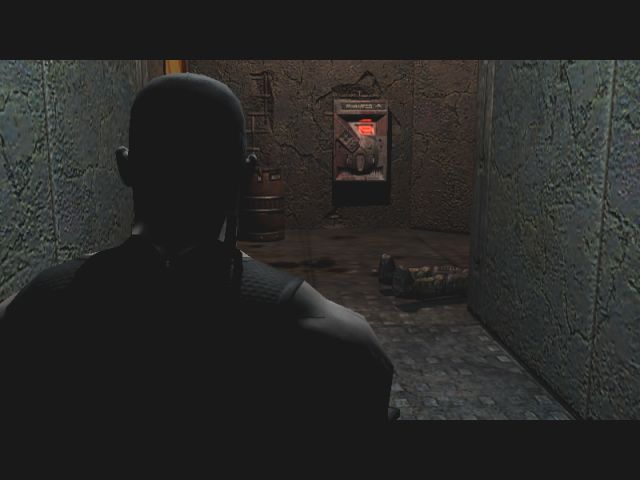 Riddick leaves the cave with the bomb still ticking.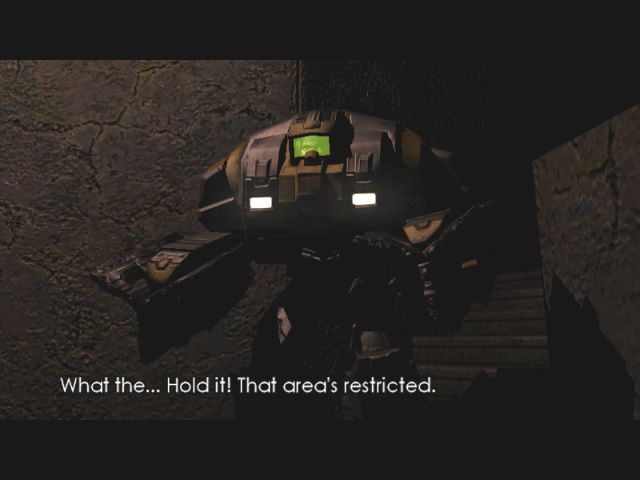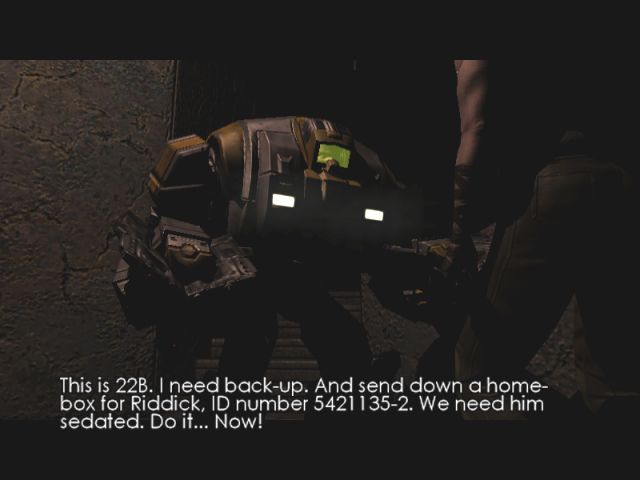 Not again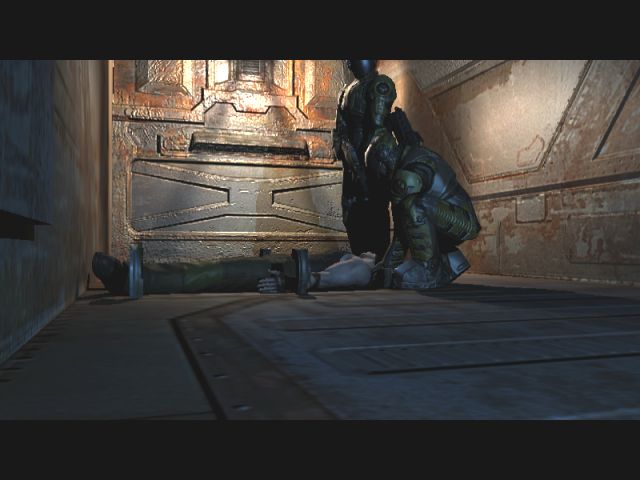 Lovely metal bed.
The box starts going down and then...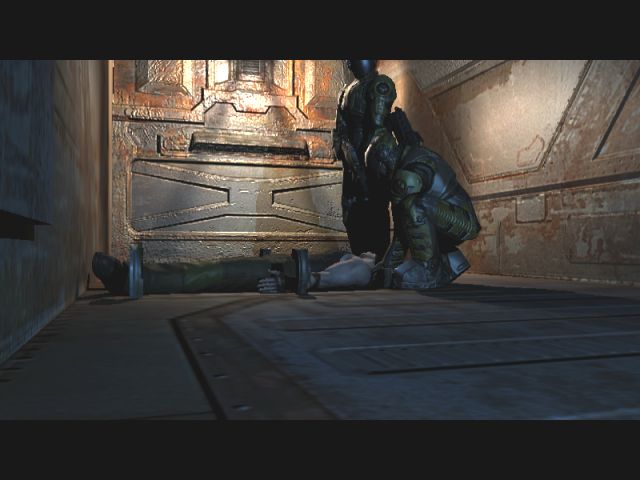 OH NO. That bomb sure as hell took it's time.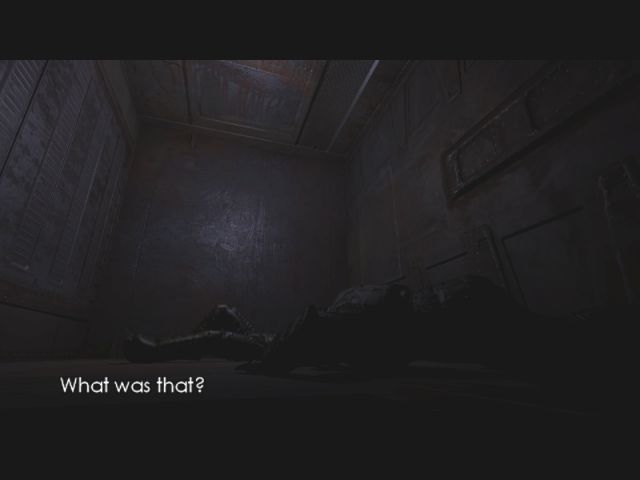 I don't know, was it you?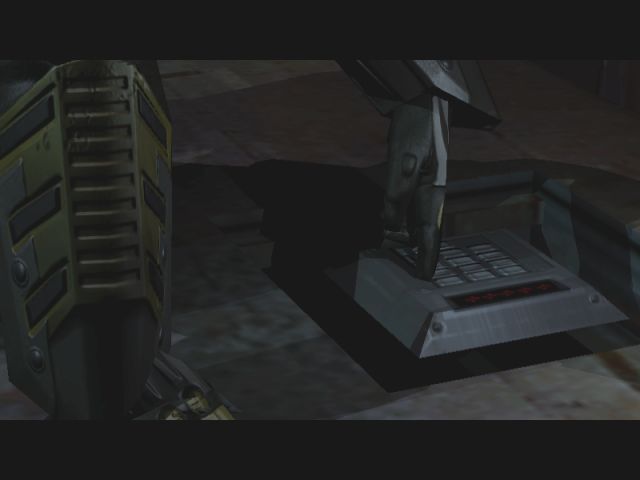 The box's door opens and also removes the straps from Riddick's death bed.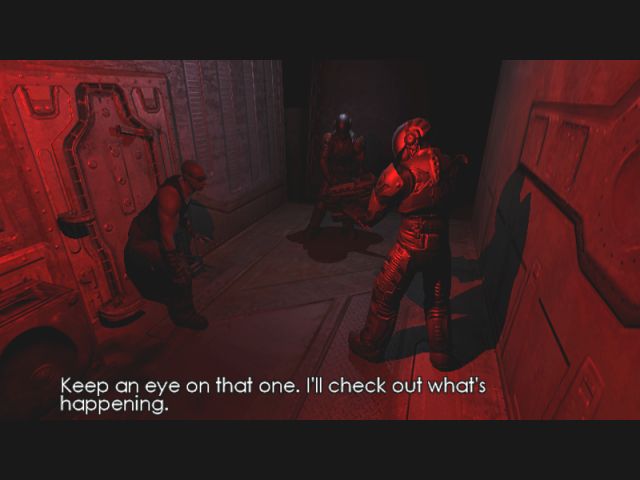 Horror movie rule #79: Checking out "what's happening" = Death.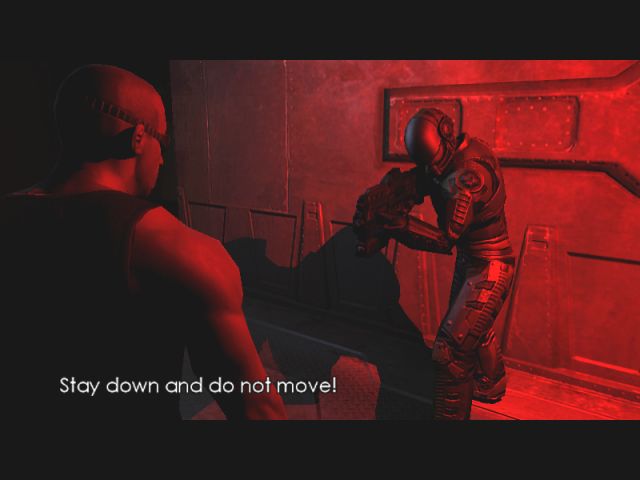 ok.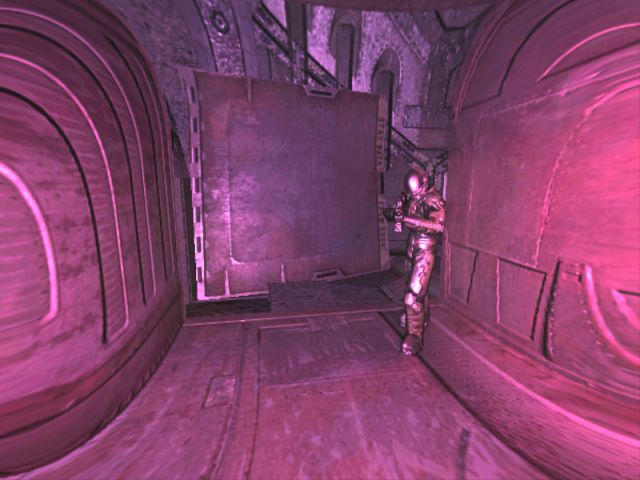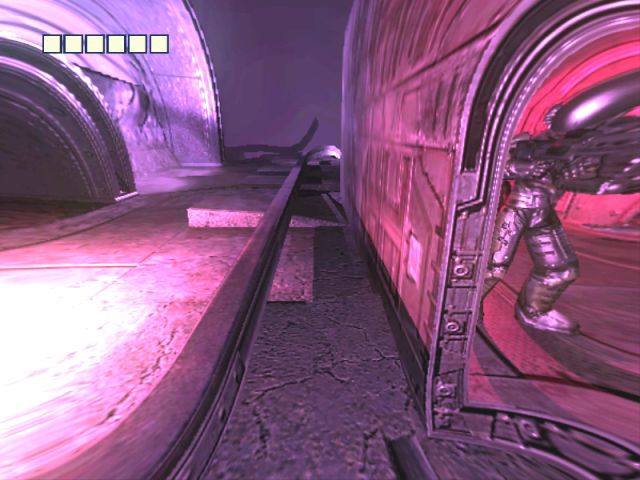 bye.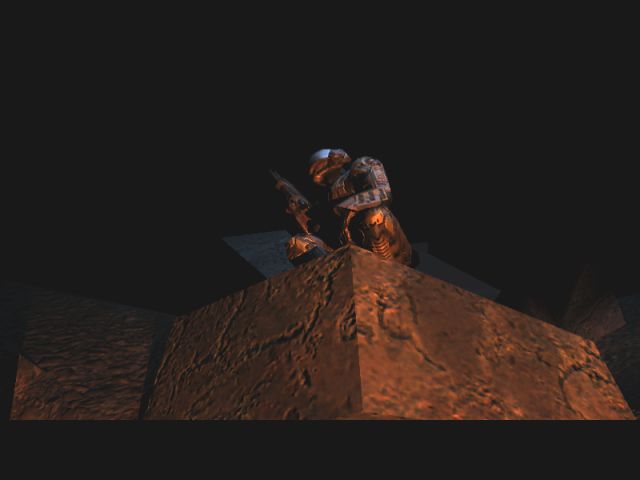 The other guard investigates a strange hole.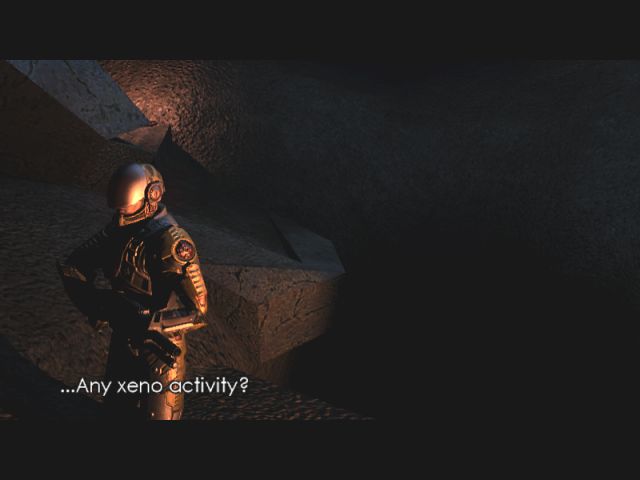 Xen
o

.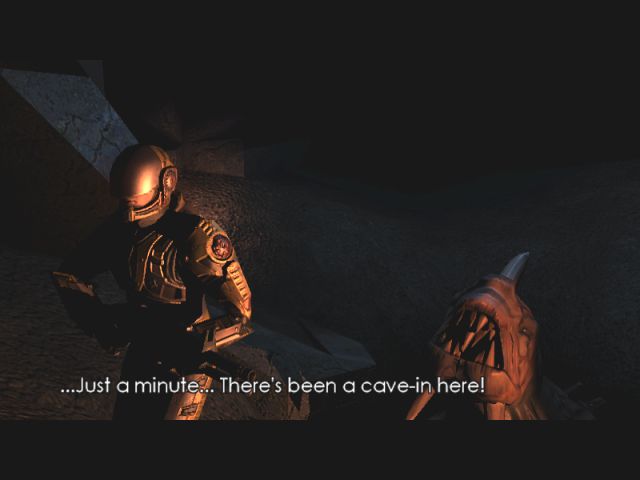 It's Quake all over again.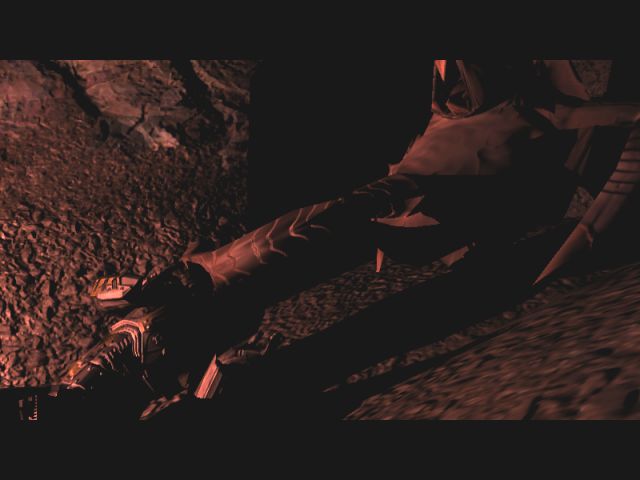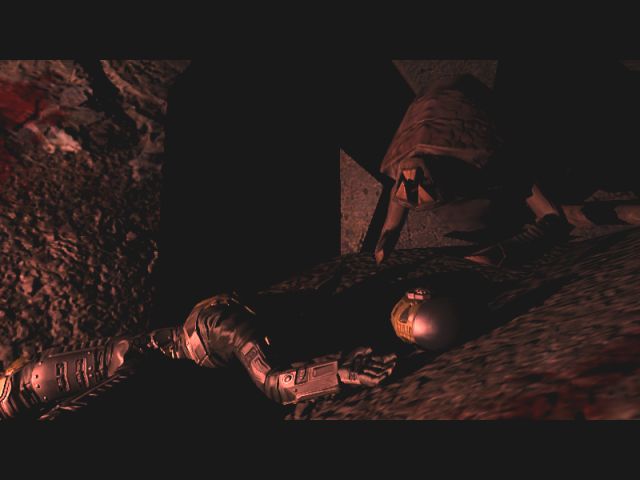 A little monster jumps from the huge one's back and attacks the guard. Horror movie rules are always correct!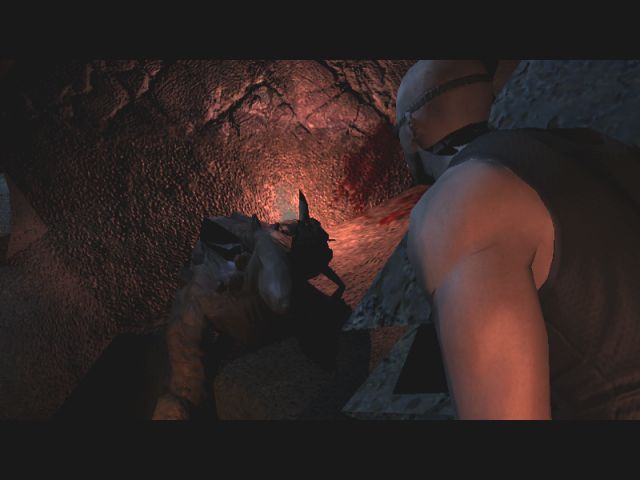 The little monster returns to the big one's back.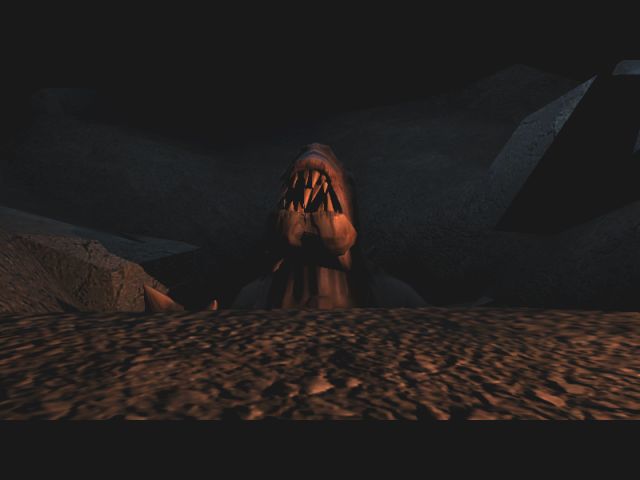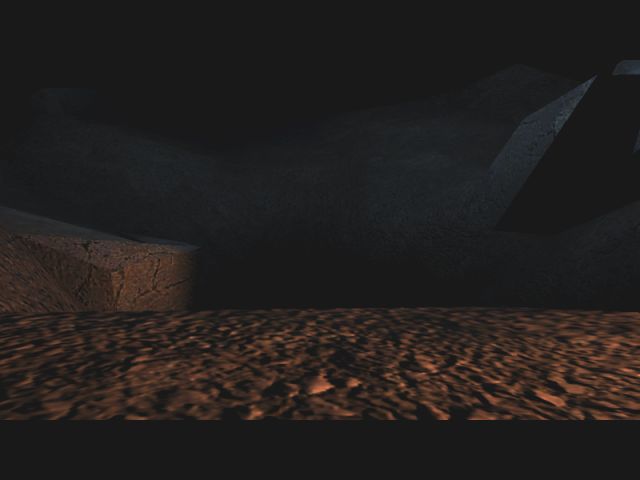 Bye dude.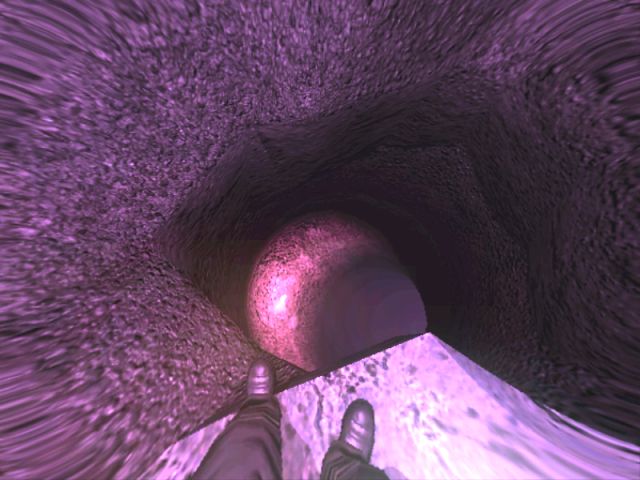 Fire in the hole!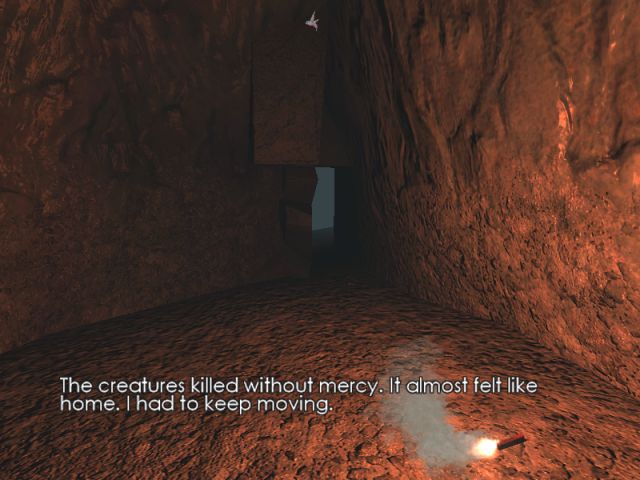 We are in their turf now.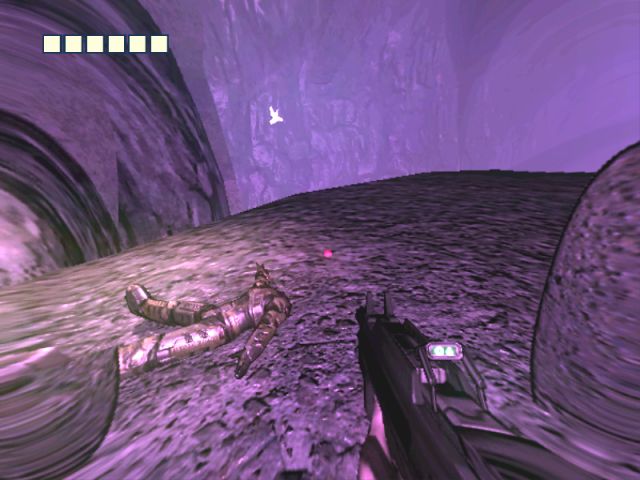 A weapon!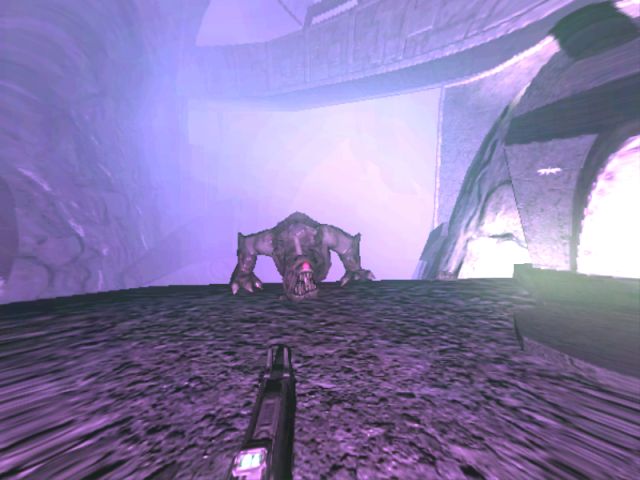 HOLY SHIT.