Part 9: Guardia Forest, 420AD
C. Everett Koop posted:
We need to Cuck the King.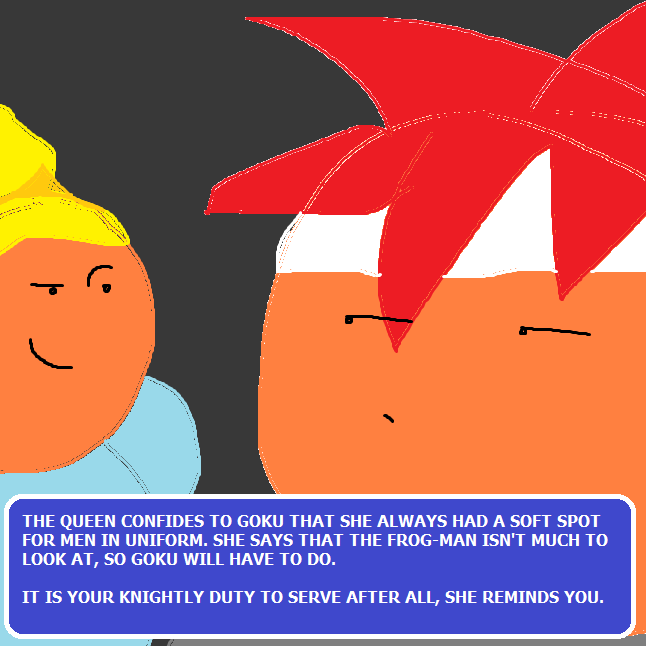 If it's one thing GOKU is good at, it's doing what people tell him to do. You, uh, acquiesce to the Queen's demand. IPvSH6T posted:
STEAL THE QUEEN'S DRESS. YOU'RE THE QUEEN NOW.

Afterwards, you get dressed. You feel you deserve it, so you put on cleaner clothes than what you were wearing. The Queen isn't too impressed by this, having to wear your dirty drawers in exchange. With the Queen's hair done up in a ponytail, it strikes you how similar she and CHCH look.
Uh--
Uh oh. Well, at least you look fabulous.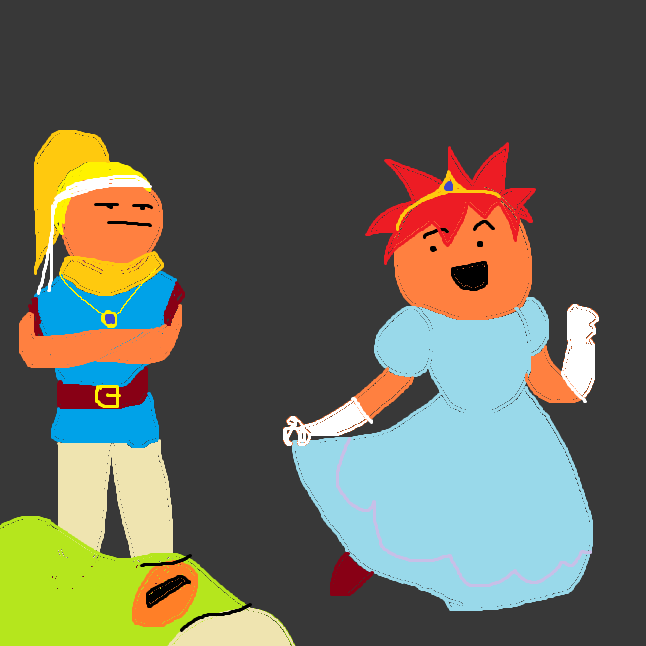 PCLO looks on in confusion, but the Queen is safe, so he is ultimately happy. The three of you make your way back to Guardia Castle, cutting through Guardia Woods to do so.

Chrono Trigger OST - Secret Of The Forest

As you near the exit, you see CHCH coming from the direction of the castle. She is surprised to see you and runs over.
Uh--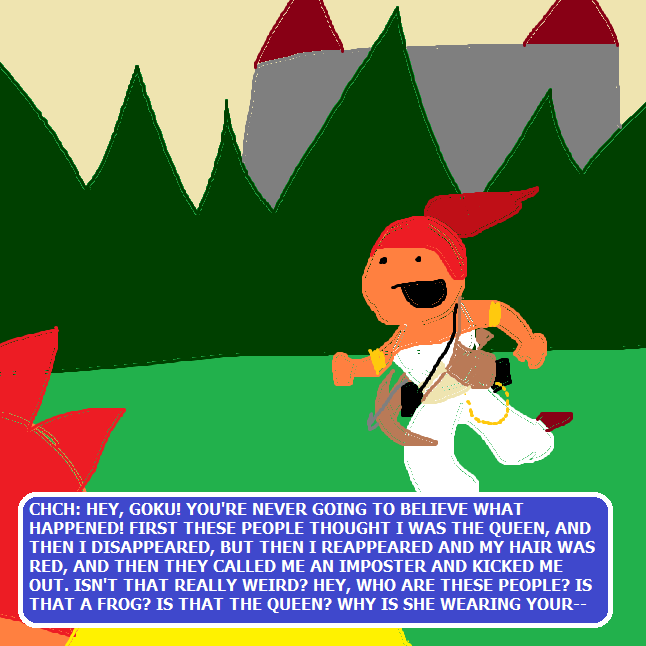 Here is comes--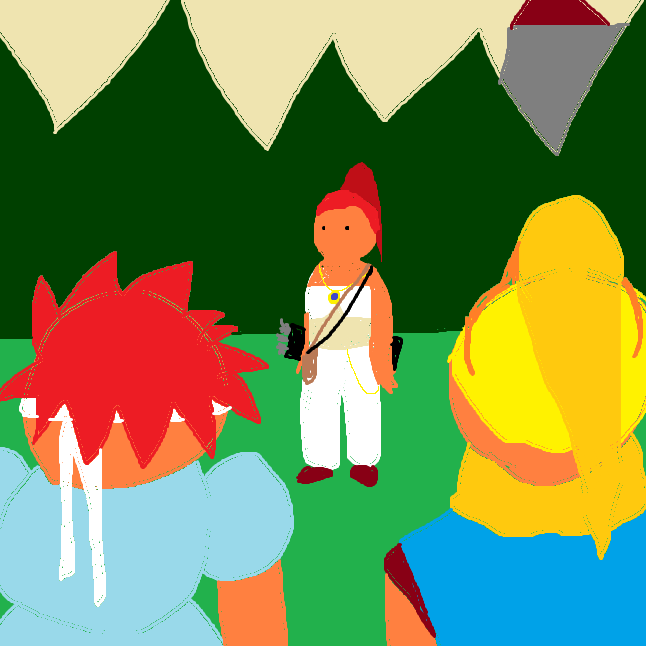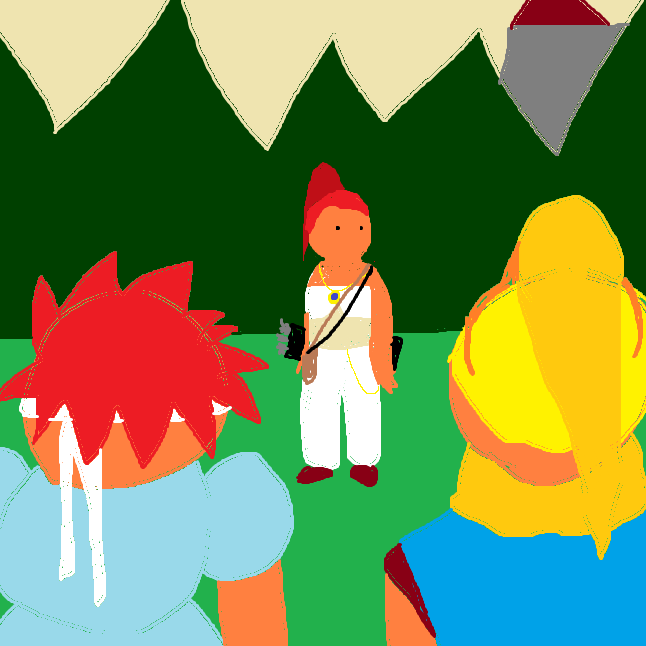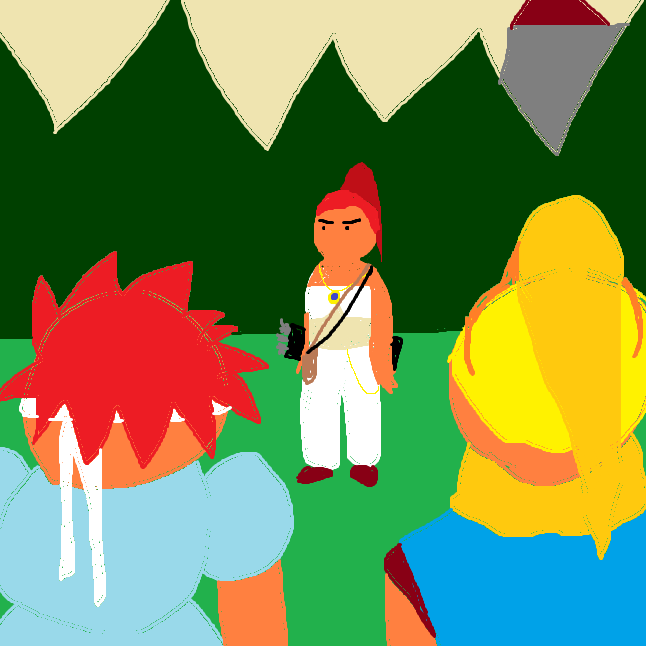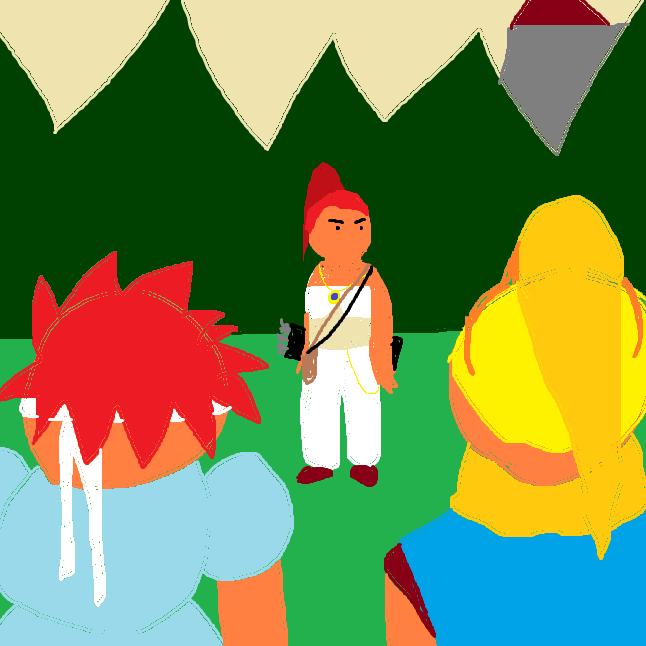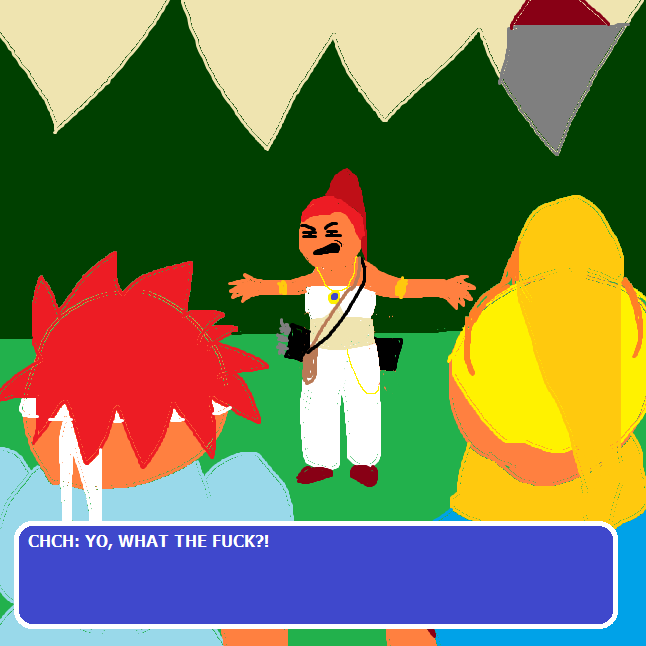 Uh, uh, crap, uh--