Part 12
Chapter 1: 1000 A.D.
Part 7
There's two options to take in jail. You could wait for your execution, whereupon stuff happens and you escape. That's called the pussy way.
Then there's a real man's way.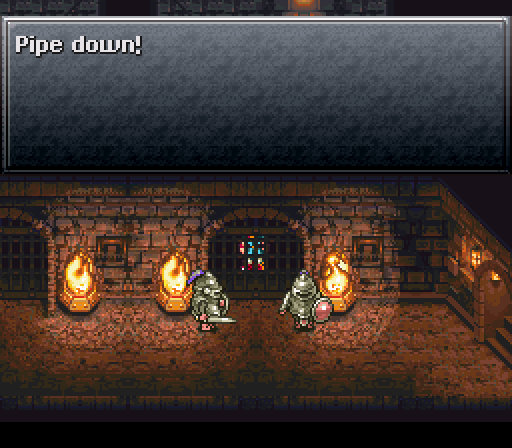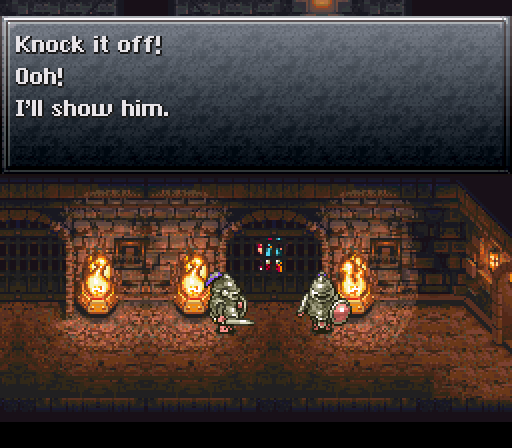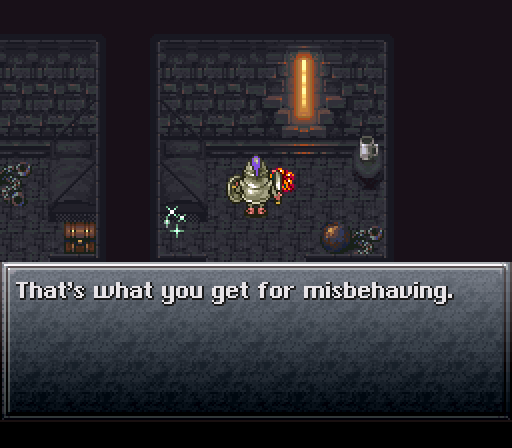 Annoy the guards until they discipline you.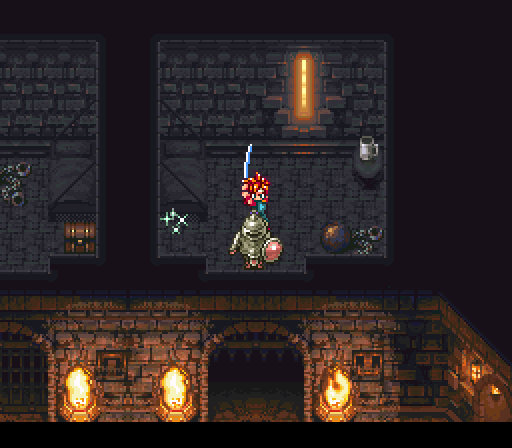 THEN MURDER THEM.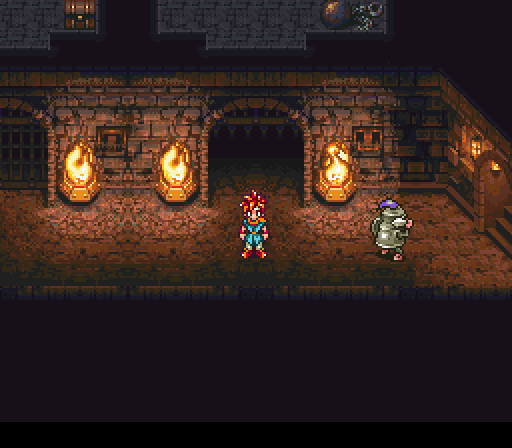 JAILBREAK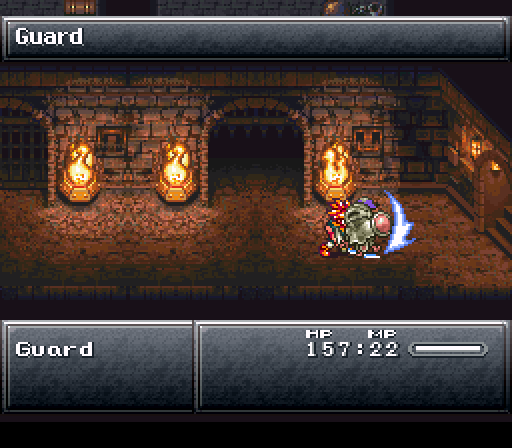 NOTHING SHALL STOP ME
Heading up the stairs brings you to a junction like this. Those enemies there can be annoying unless you know how to beat them. However, we're not heading there right now. We continue down and to the right...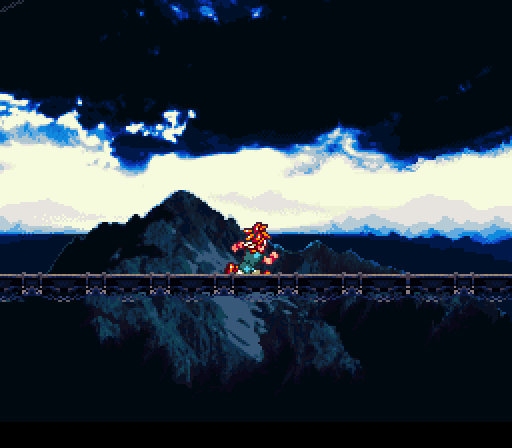 I don't remember the castle being this high up in the mountains.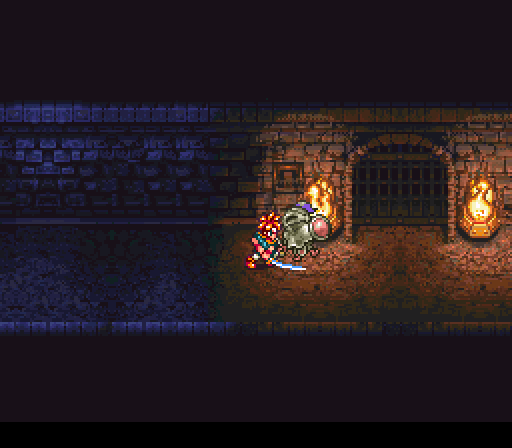 In this part of the game, you can do one of two things to the guards. The guards stand still, but will turn to their lefts, rights, ups and downs. If they see you, a regular battle happens and you kill them. However, you can also run up to them and kill them without ever entering a battle. When done this way, you can yoink a Mid-Tonic off of them. I didn't exactly care what I did, so I just ran for every guard I saw.
Inside that gate are a few goodies, and then I head back...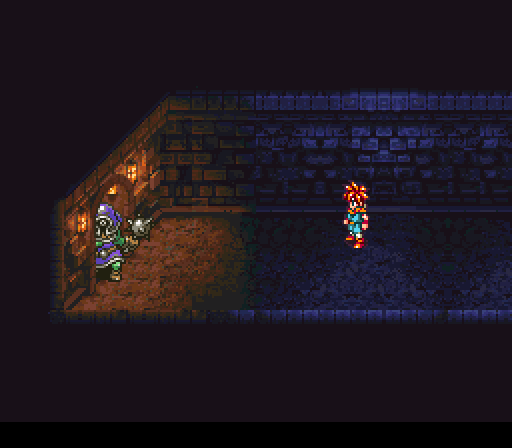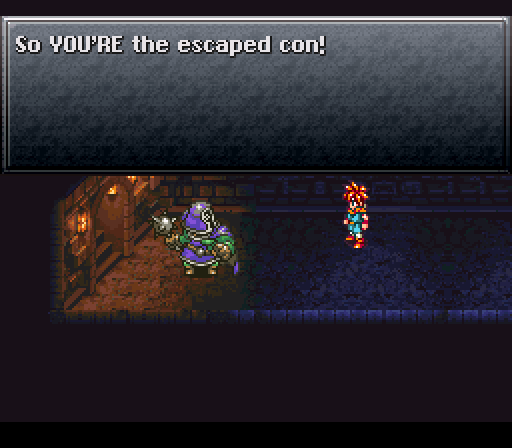 YOU CAN'T TAKE ME BACK, MAN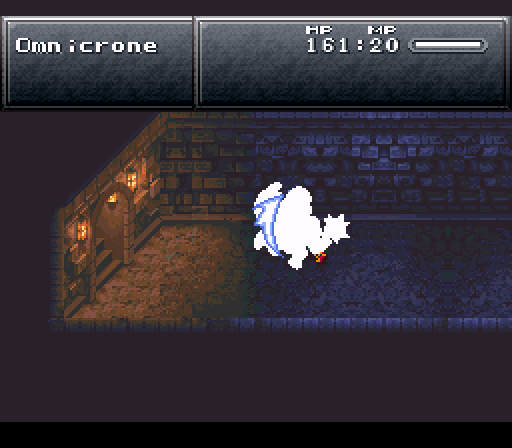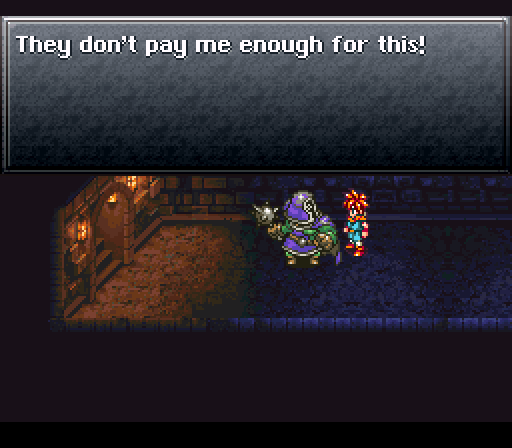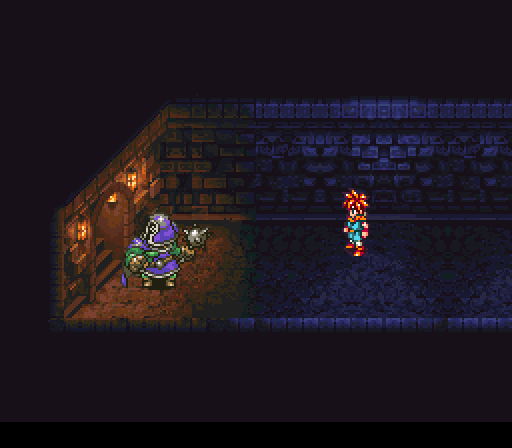 Hahahahaha.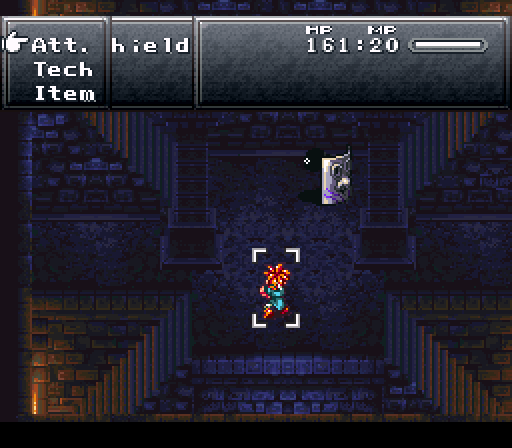 Those little shield things. When you attack their shield, you do shit for damage, and they counterattack. However, wait a bit, and they poke out from around their shield, whereupon they die.
Now, we take the upper left path...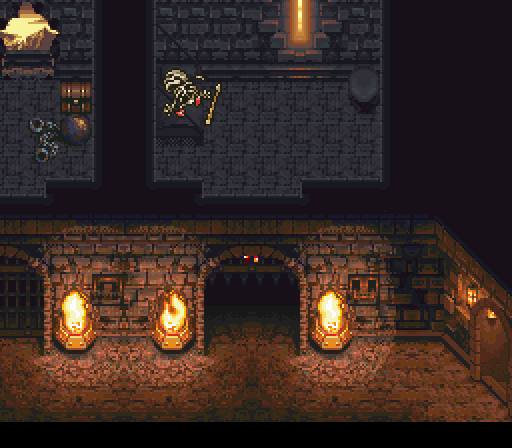 You can see a lovely hole in the wall. The gate doesn't open all the way, sadly.
Going back to the junction and heading to the upper right...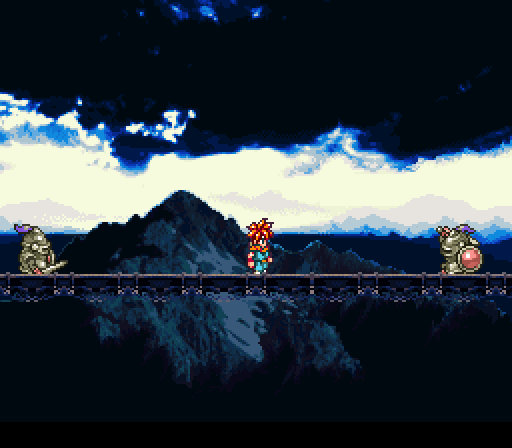 Oh boy.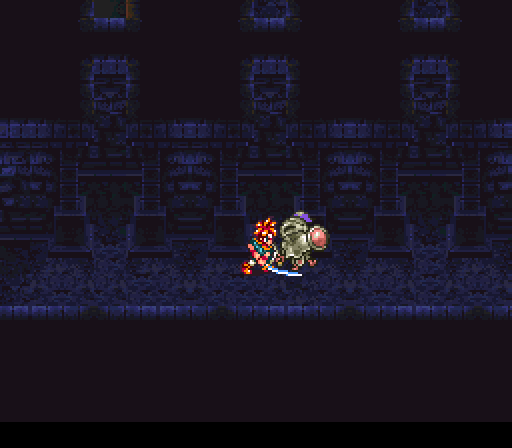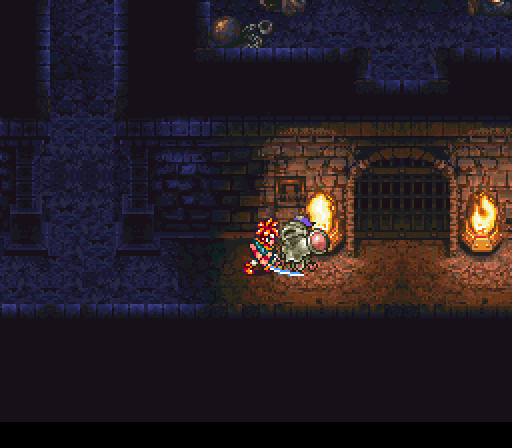 A straight line, I swear. Guardia's prison system isn't exactly up to snuff.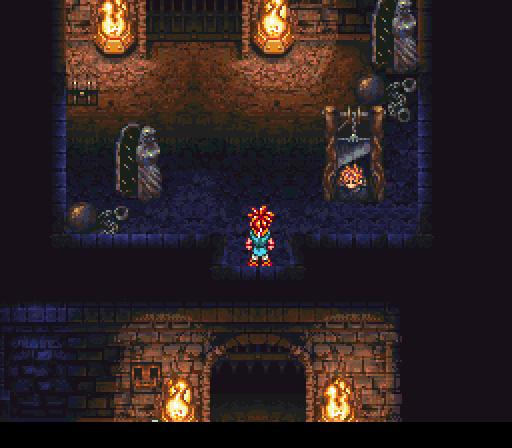 Look at this poor sod. I ignore him and nab the goodied from the chest in the corner, and head up through the gate.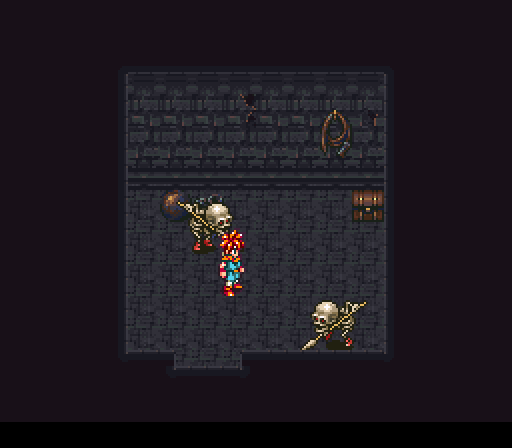 This place could do with an exorcising.
In any case, it's bad karma to just leave that guy there, so...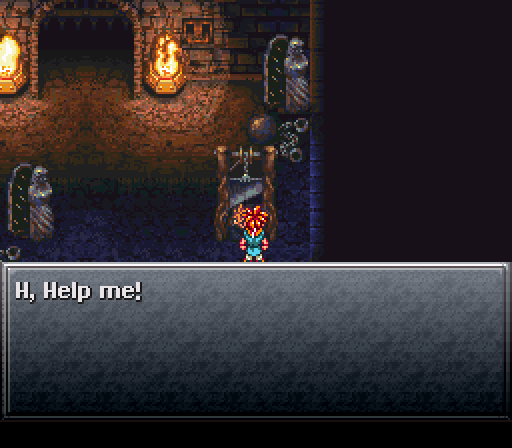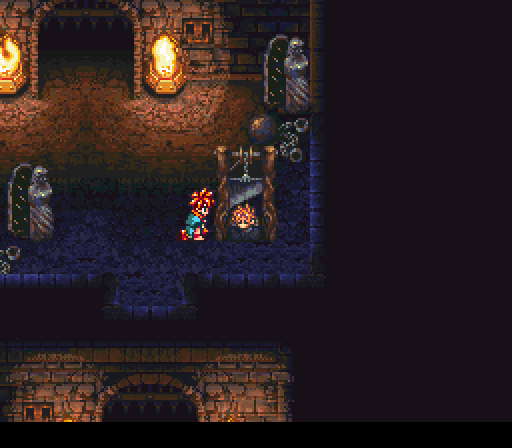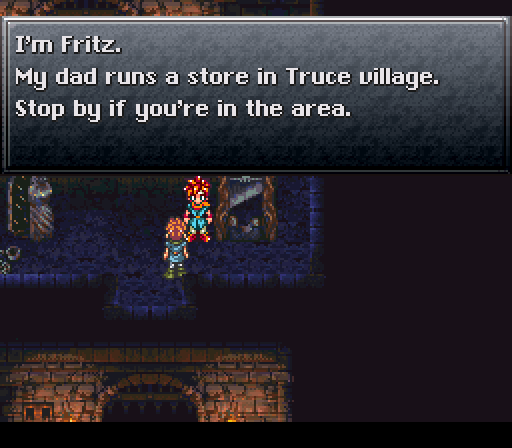 Gotcha.
Now, heading back a bit and along the upper path...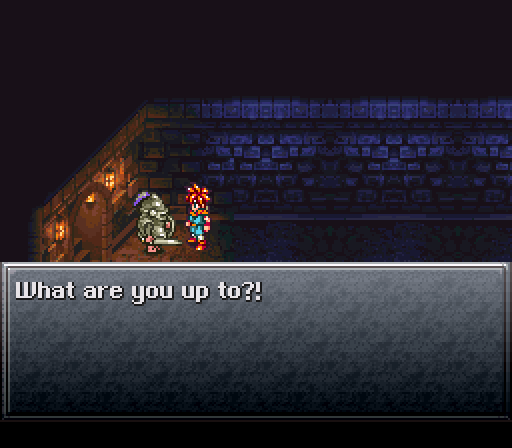 "Cleaning?"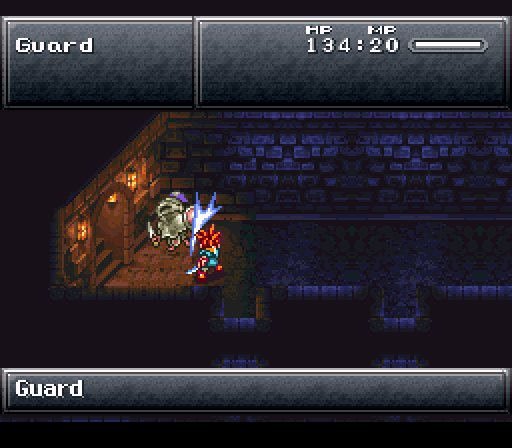 "WHICH CAN ALSO BE INTERPRETED AS KILLING HAHAHAHA"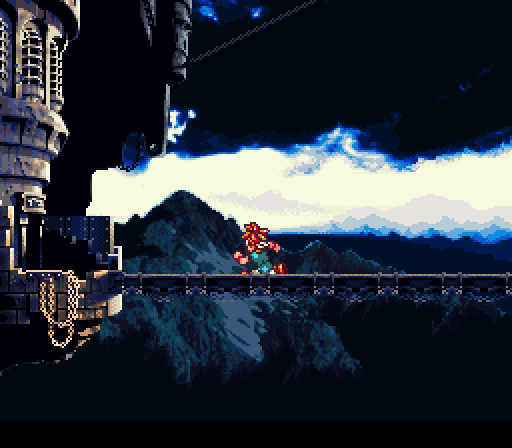 Heading across another ever-so-lovely bridge, we come to another junction. Bottom left yields a treasure chest, and this.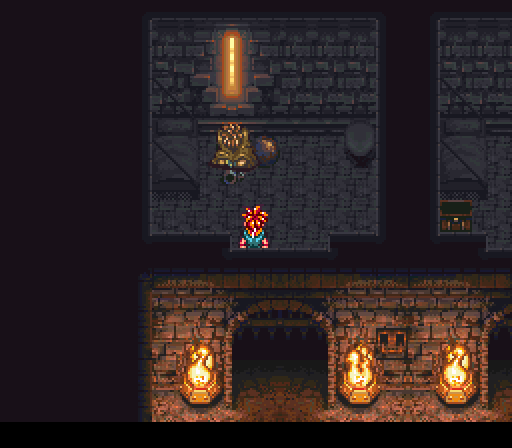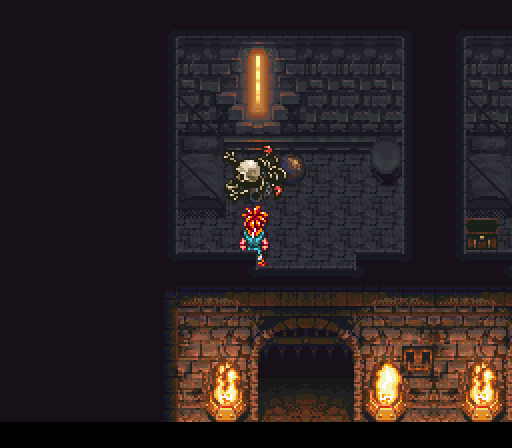 Right then.
Heading upper left reveals this!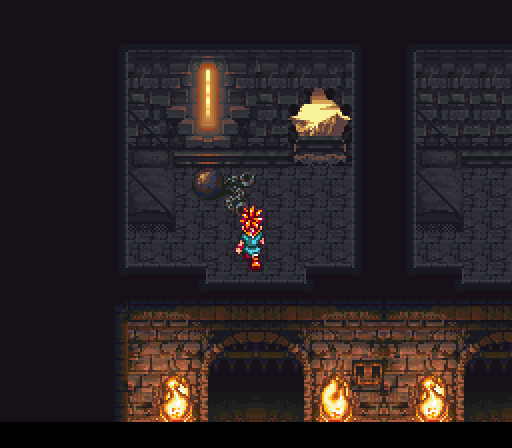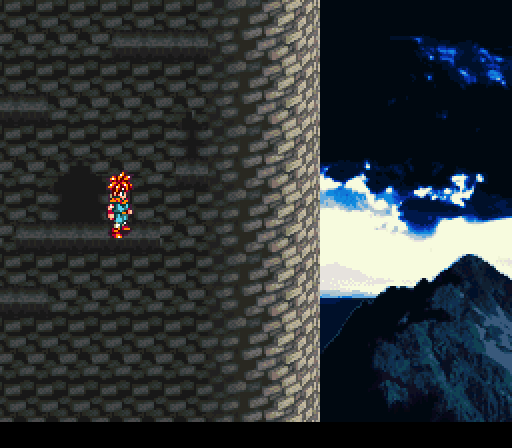 Remember those other cells that we couldn't get into because the gates wouldn't open?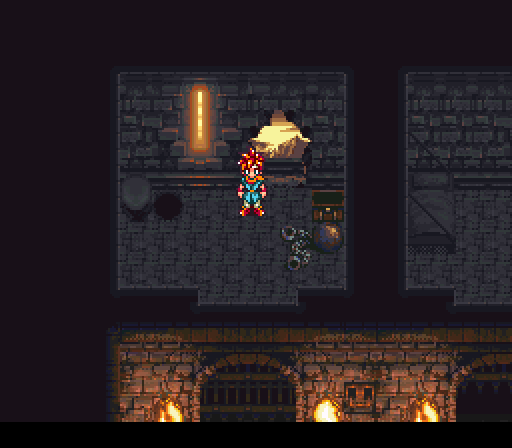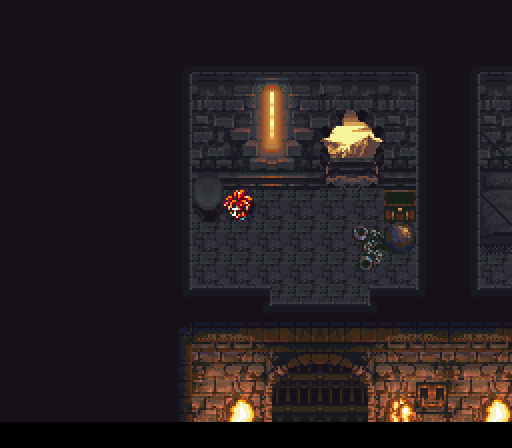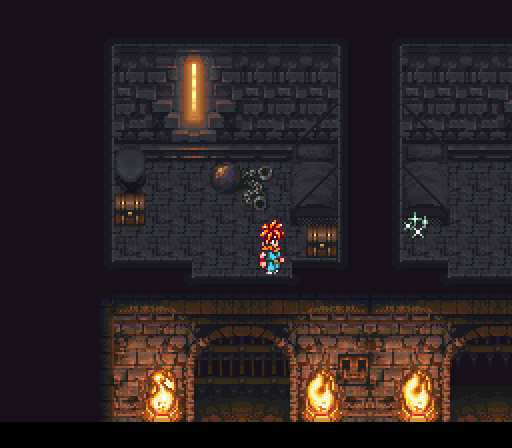 Finally, we return to the second junction, this time heading upper right, which takes us to a short flight of stairs.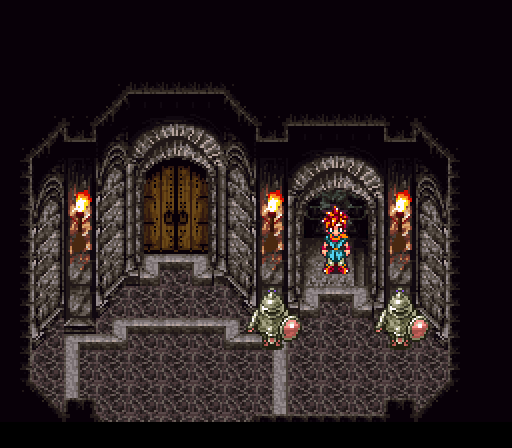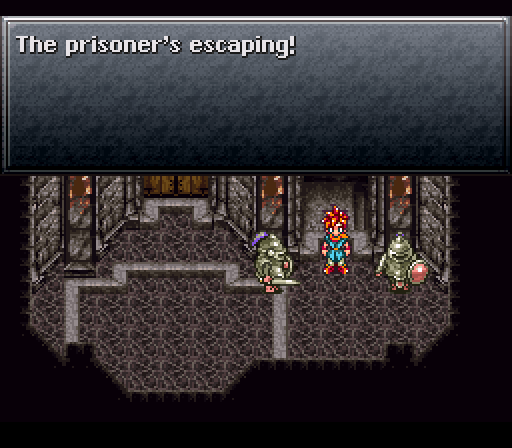 And he's still escaping.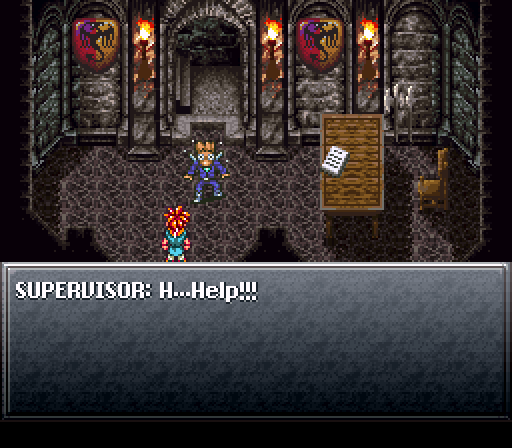 One of the best sprites in the game.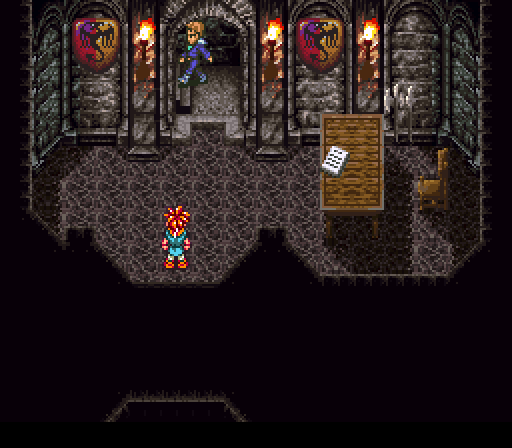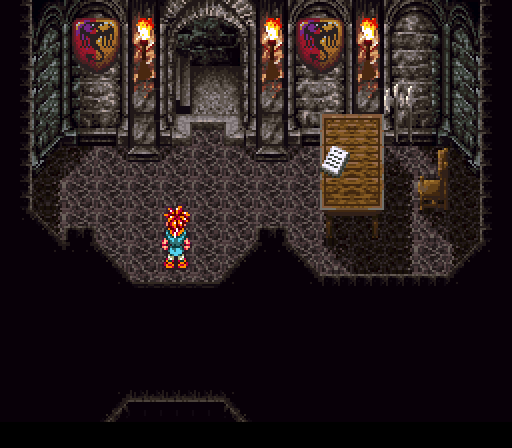 BONK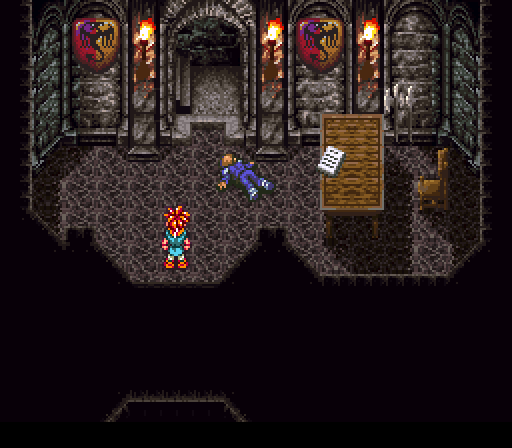 "What the fuck is going on?"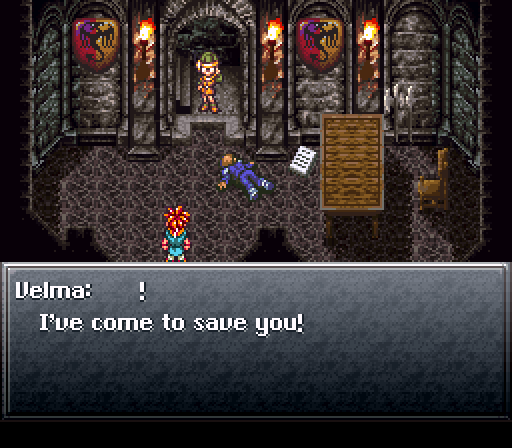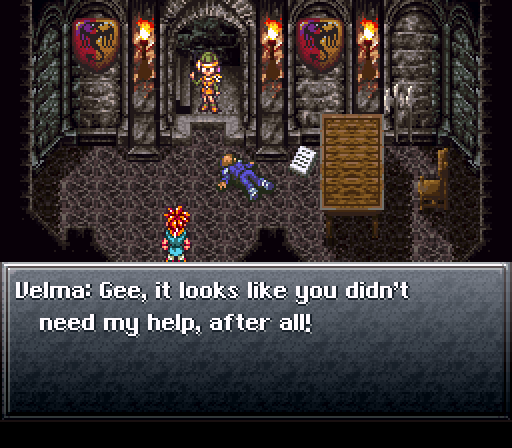 Damn fucking right I didn't.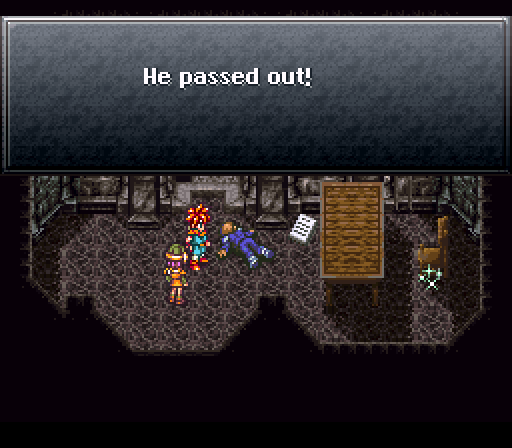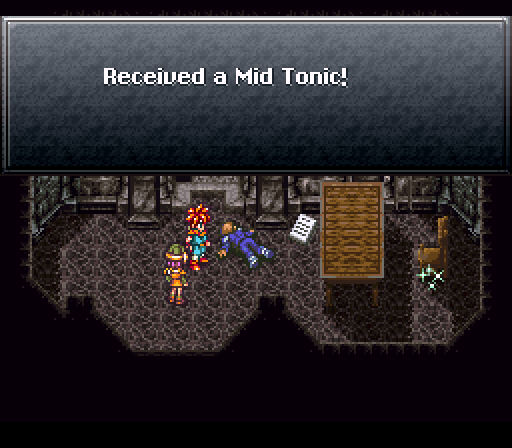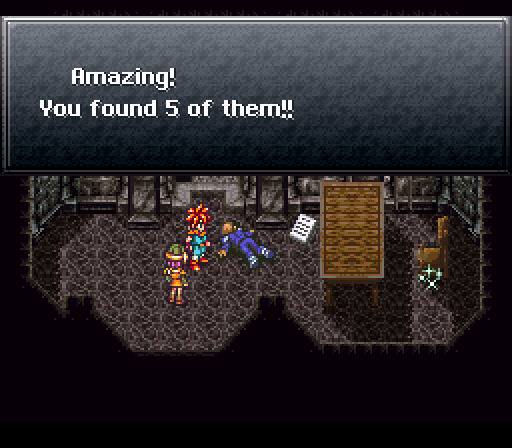 Methinks they're preparing you for something.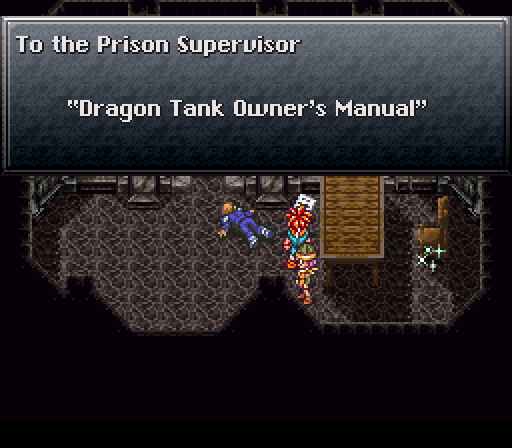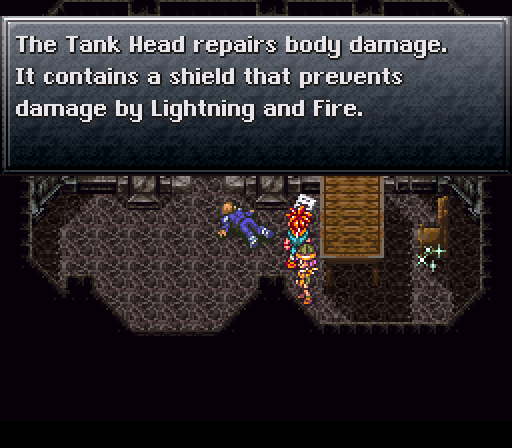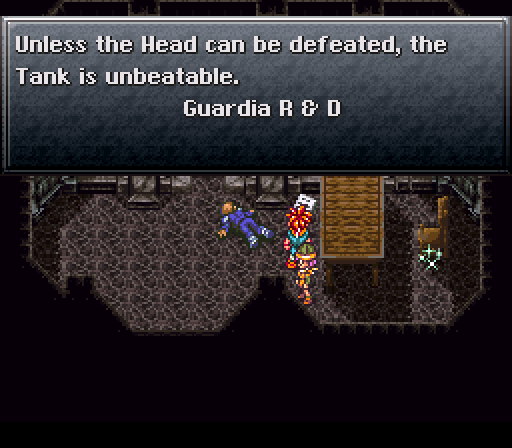 Guardia Research and Development? Come on, now.
Tanking will commence later today.