Part 25
Did you actually believe I would update on time? Shame on you.
I'm sorry.
Chapter 3: 600 A.D.
Part 4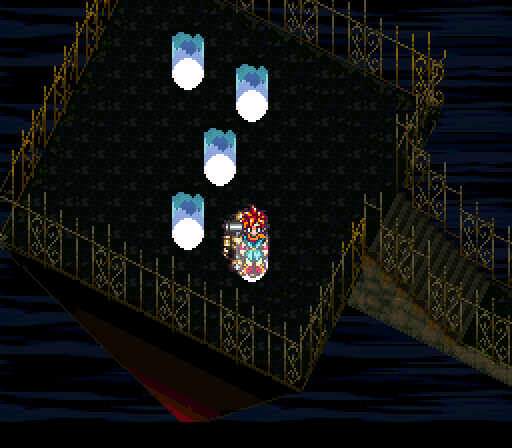 From this point on, any time we take a teleporter, we go to the End of Time. When it's a teleporter we haven't gone through (since going to the End of Time), new lights appear, corresponding to where we came from, and where we would go. Basically, the gates turn from a two-way street to a subway station.
OF TIME.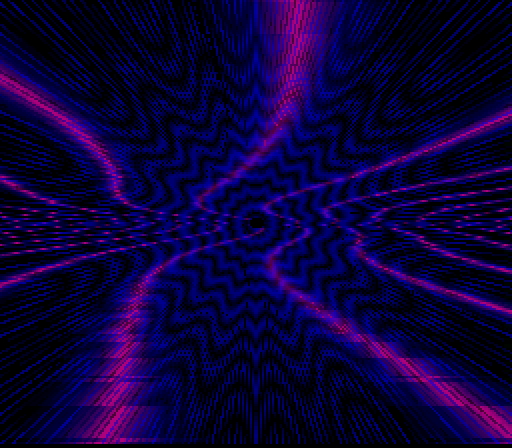 Our aim is, of course, the opposite light, which takes us to 600 A.D.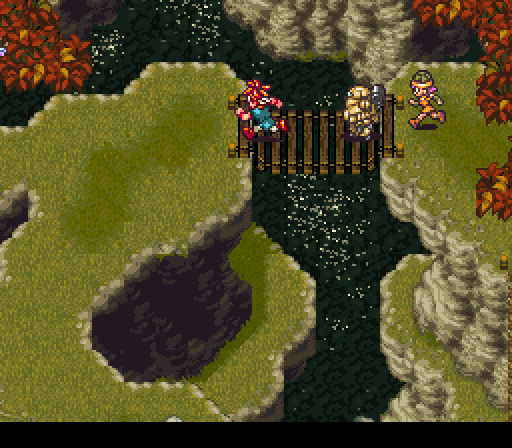 Familiar territory.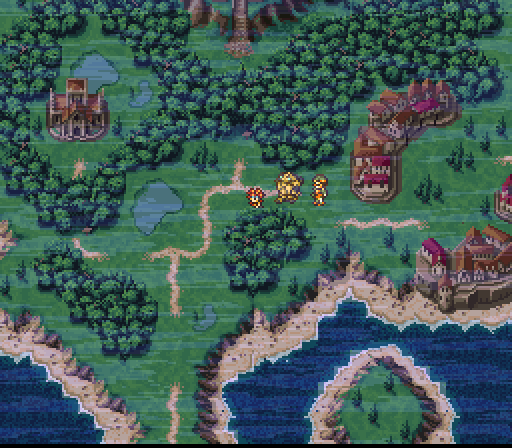 Now, unless this Magus guy moved into Guardia Castle in the last couple of days or so, it's pretty safe to say that there's nothing new up here. We head south to Zenan Bridge...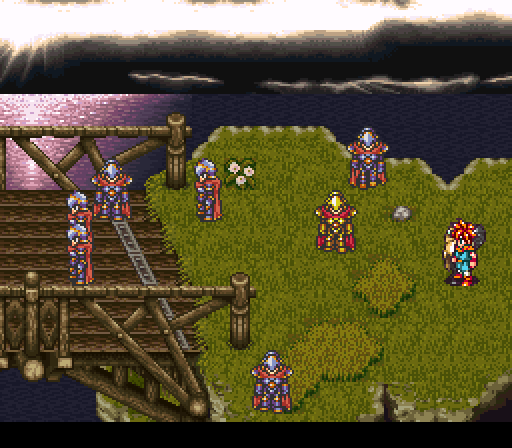 That is an impressive army.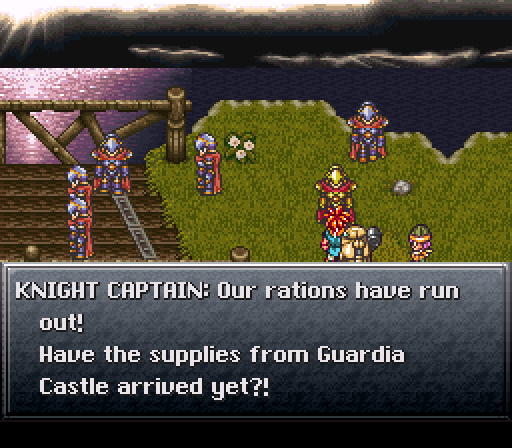 We'll go check for you??
So, we hoof our way back to Guardia Castle, go right and down to the kitchen/mess hall...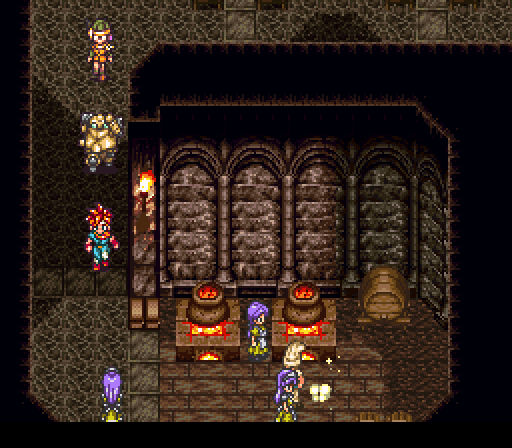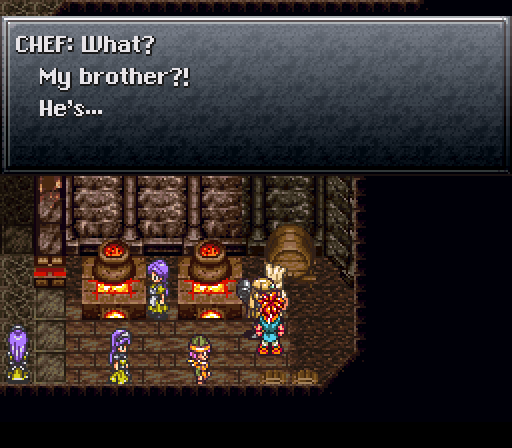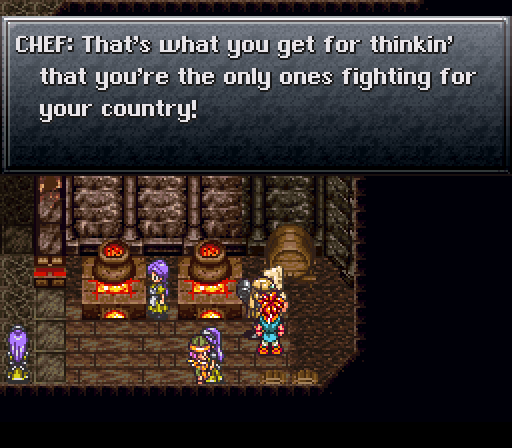 Frying pans of justice!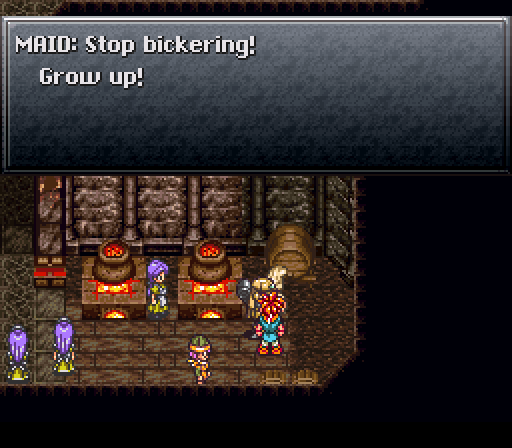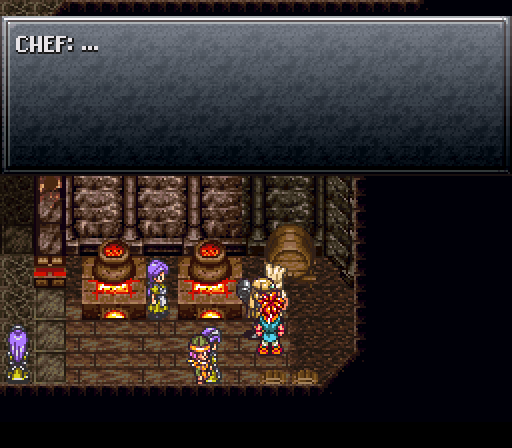 Reminds me of home.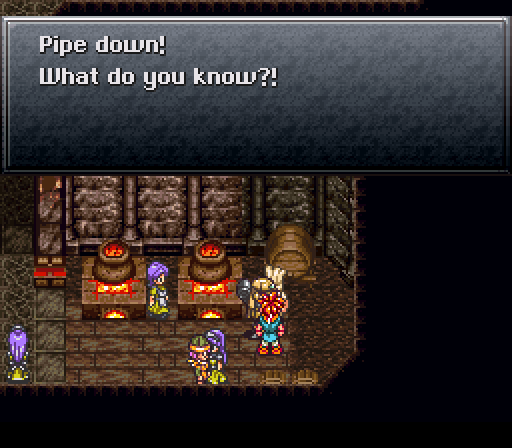 Well. That resulted in absolutely nothing. Let's go tell the captain he's going to die of starvati--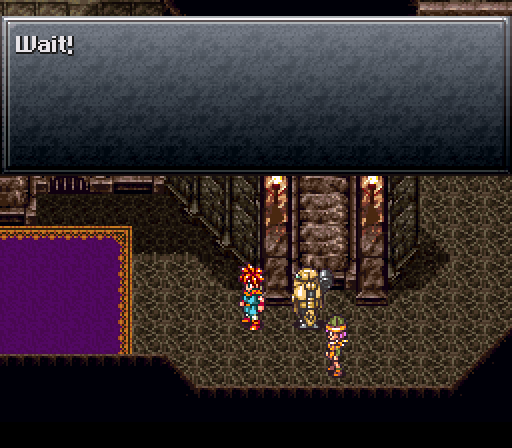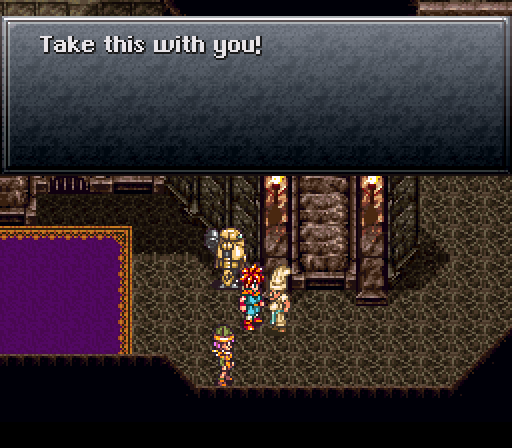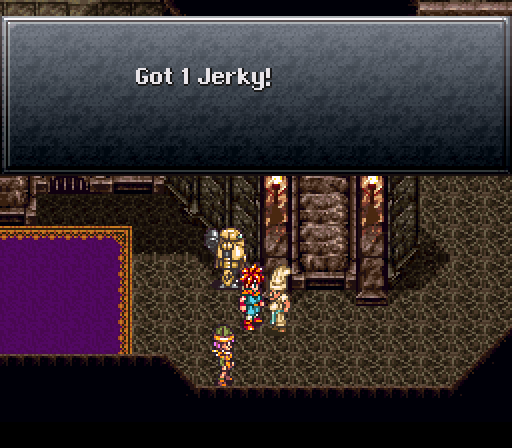 RATIONS FOR AN ENTIRE ARMY
WE'RE SAVED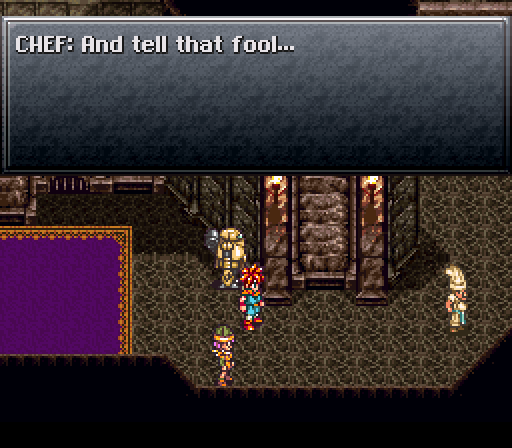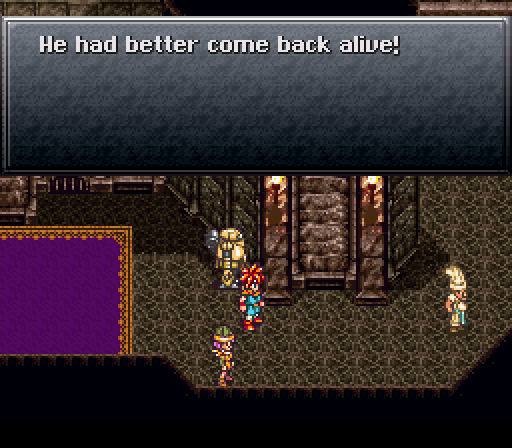 Uh huh.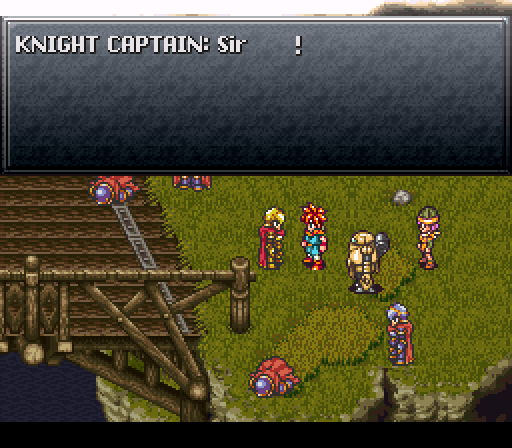 Things took a dive in the six minutes I was gone.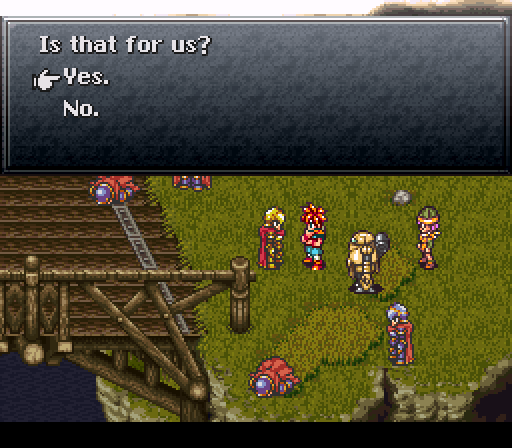 I
really
wanted to say no, just to be a jerk. But, seriously, one piece of jerky to feed an entire army (of four). That's just too mean.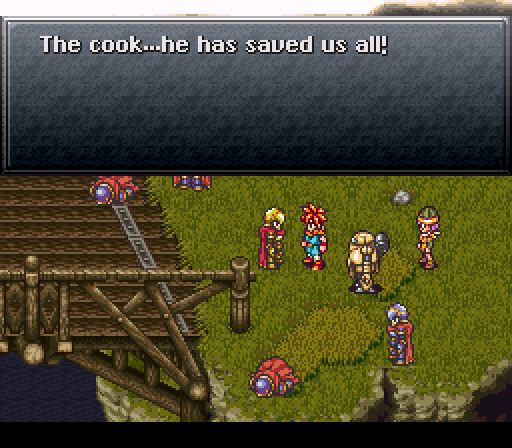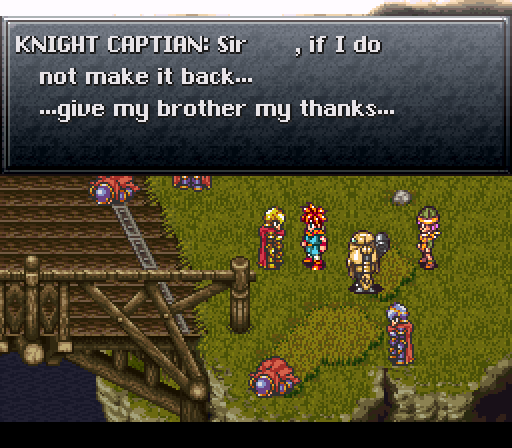 Will he give me more items if I talk to him?
There are sounds of battle here that cannot be translated to screenshot.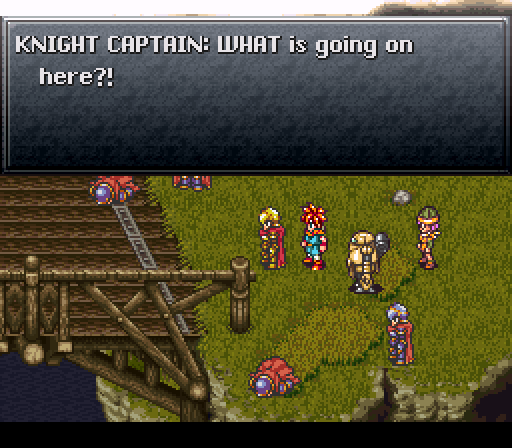 WHAT THE HELL ARE YOU DOING IN CHARGE IF YOU DON'T KNOW WHAT'S GOING ON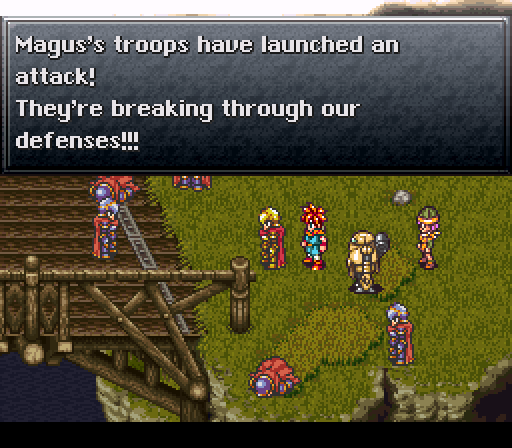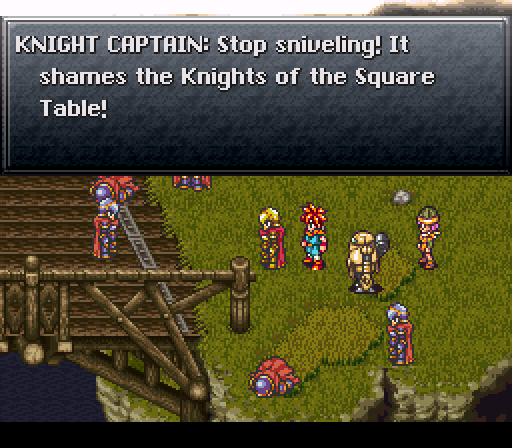 Sitting on one of the edges kinda sucks.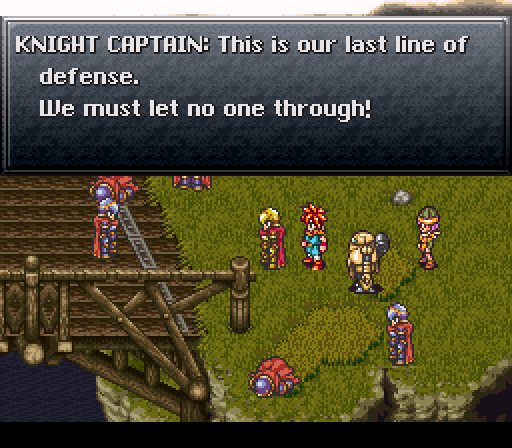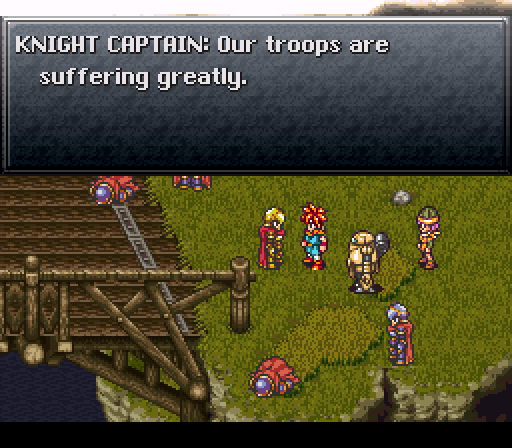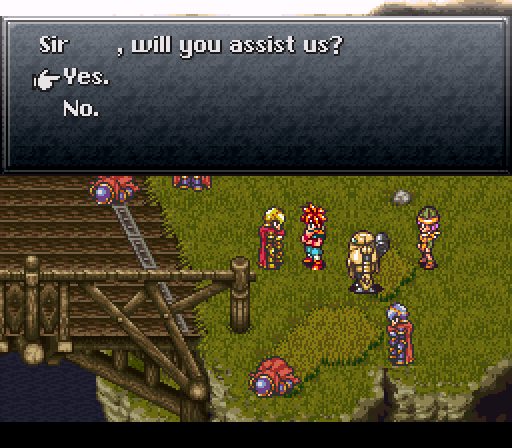 Fake freedom of choice. You HAVE to help, because you have to get across the bridge.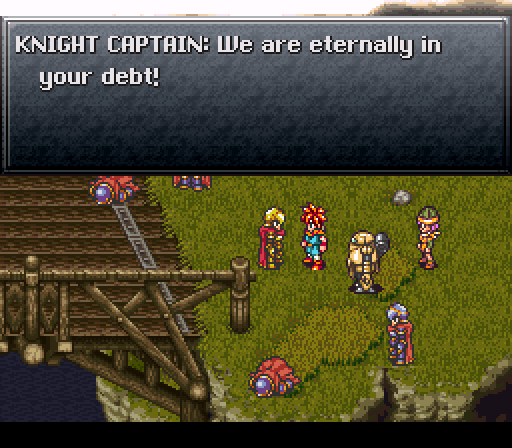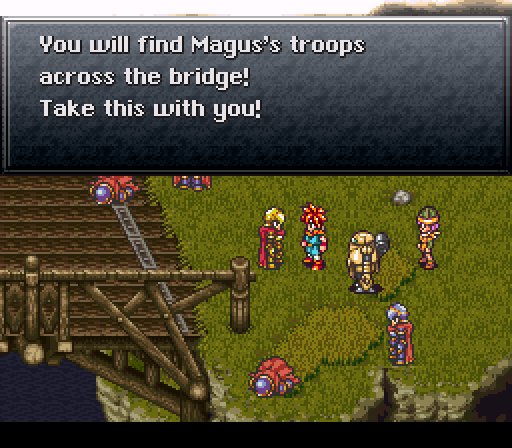 Saying yes, however, nets you a Gold Helm, which is substantially better than what has been available (Sworder you shut your goddamn mouth).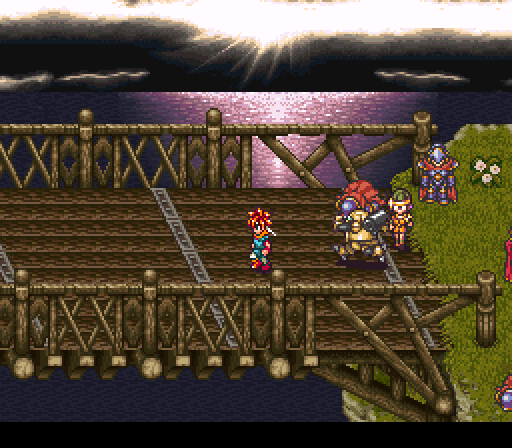 I actually turned off sound for this section and put on the Duke Nukem theme.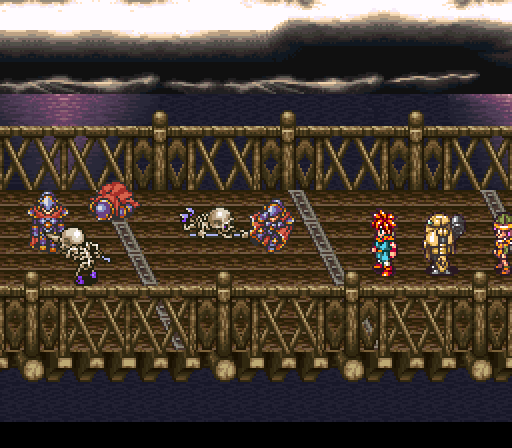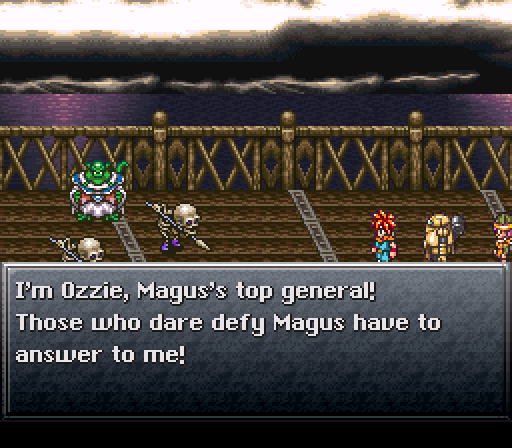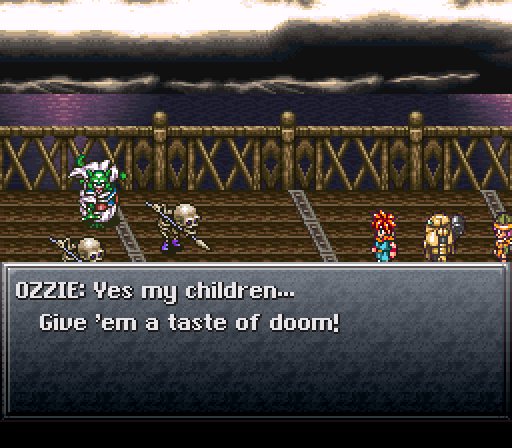 LET'S ROCK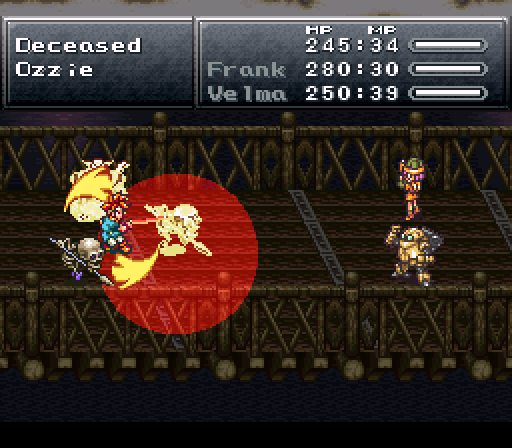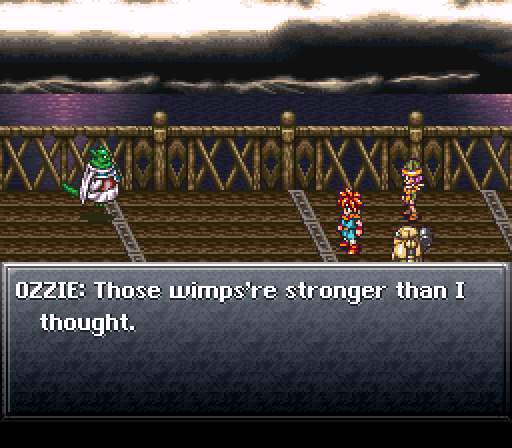 A little more chasing...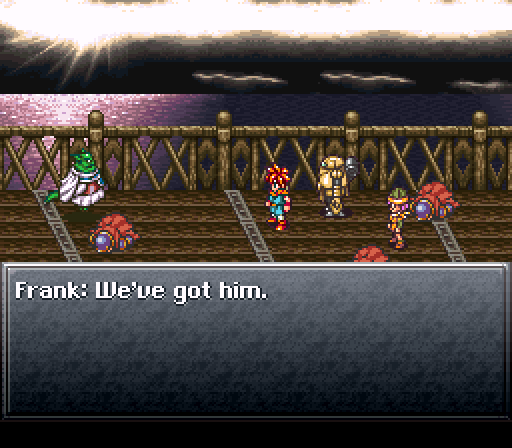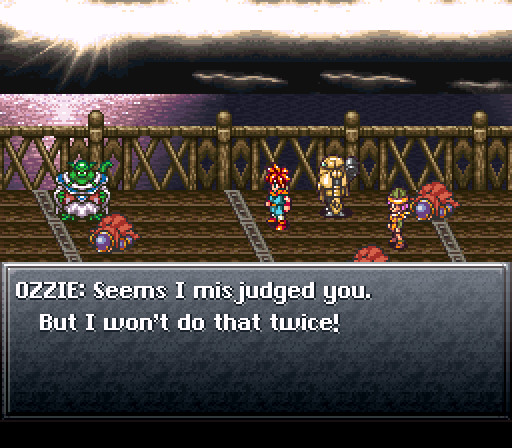 COME AND GET IT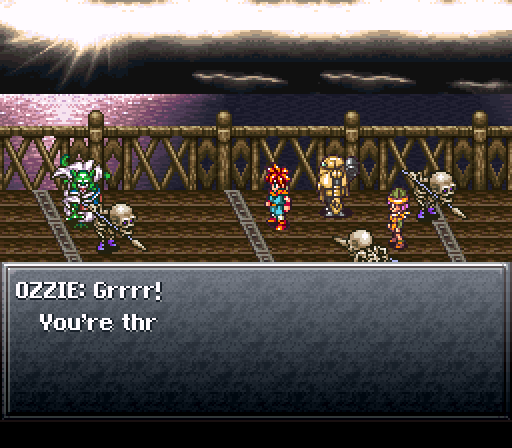 ough. Whoops. Anyway, they all died.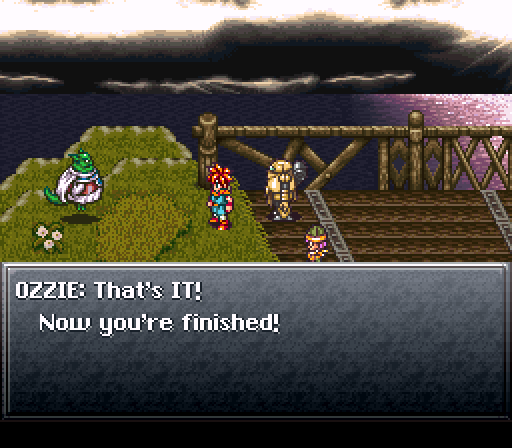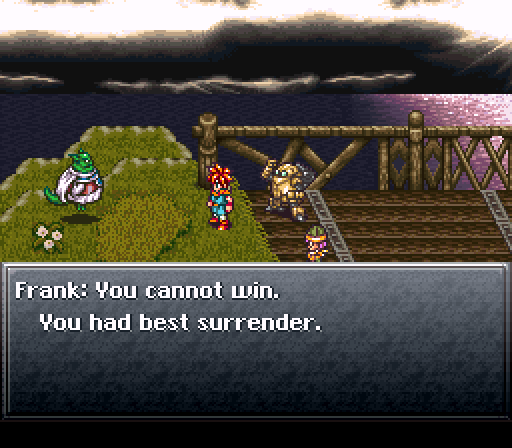 How could I NOT take him with? Come on. Really. Come on.
Come on
.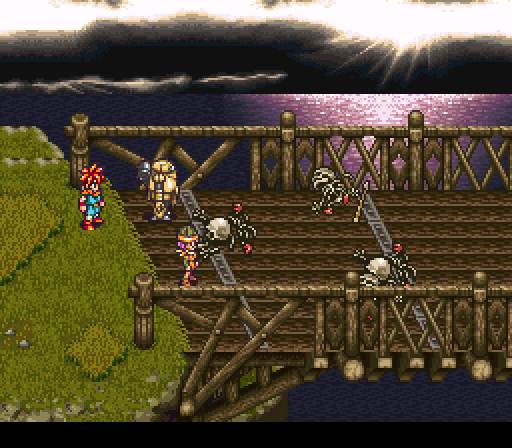 The skeletons are also renowned dancers. This is called the Bone Shuffle.
... that isn't even a joke. God, I'm lame.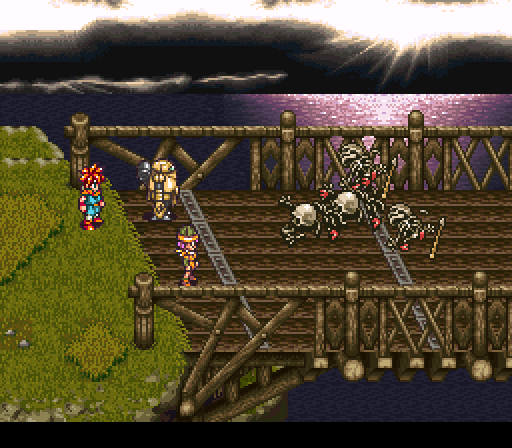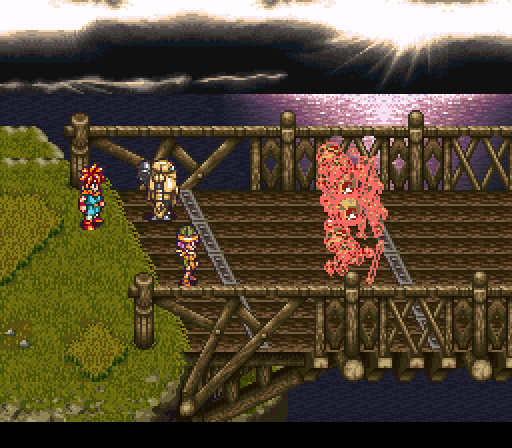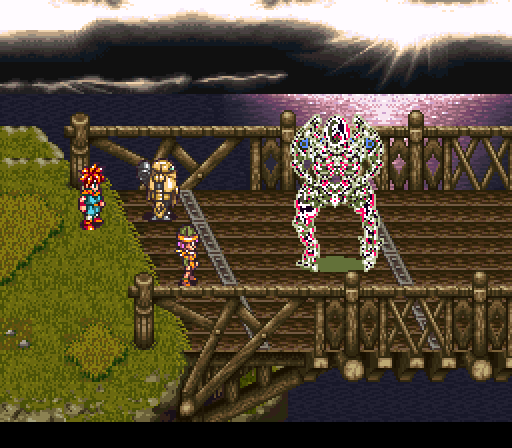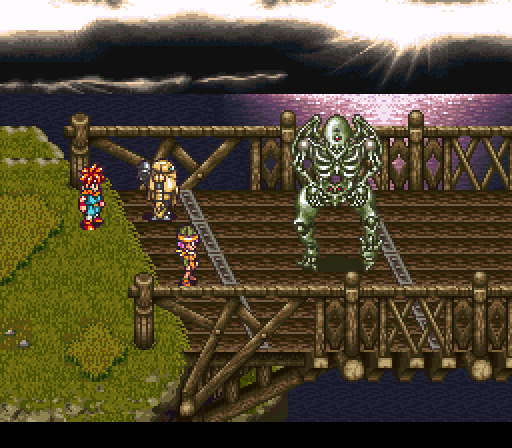 Say hello to Zombor.
Say goodbye to Zombor. / Backup