Part 26
Regular updates start now. I've finally got my computer back up to speed!
Also, extra long update to make up for the absence!
Chapter 3: 600 A.D.
Part 5
With Magus' forces beaten back, and the bridge cleared, we once more have access to to the lower half of this continent. Hooray!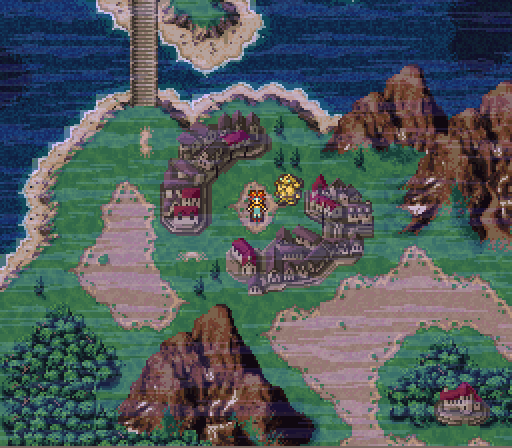 That means we have access to this village that mysteriously does not exist in the future.

Entering the mayor's house here in Dodorinonoioino Village...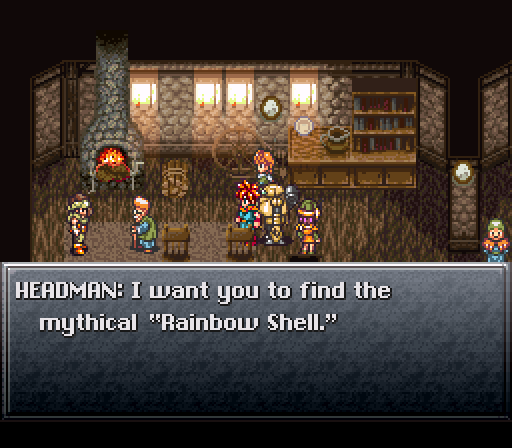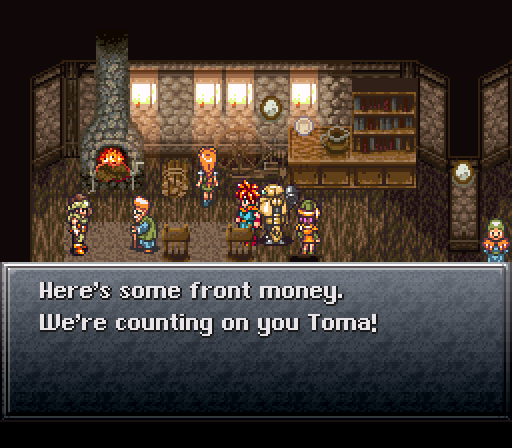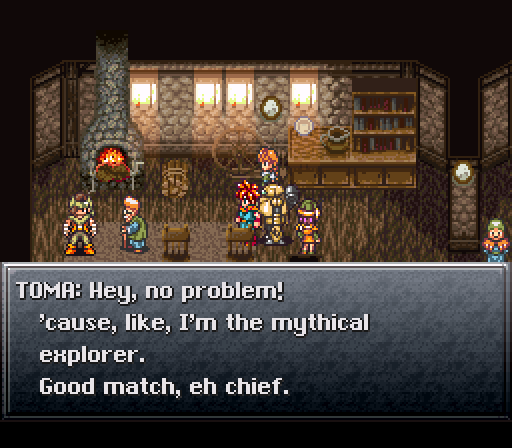 This is not a good idea.
And with that, Toma leaves to go grab some grub before setting out.
Sure, whatever.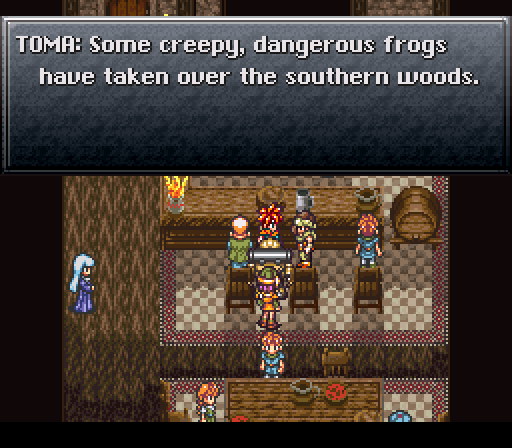 Thanks for nothing, asswipe.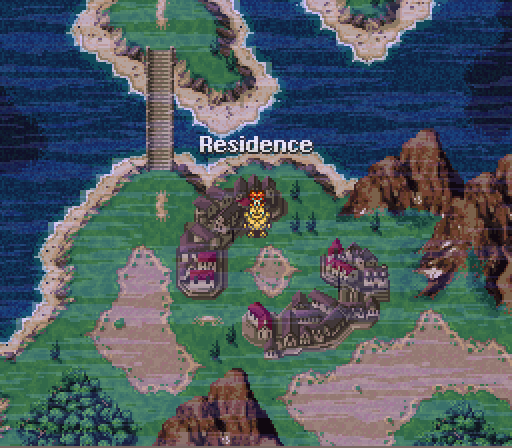 See that little patch of forest in the lower right corner? There's also a house there.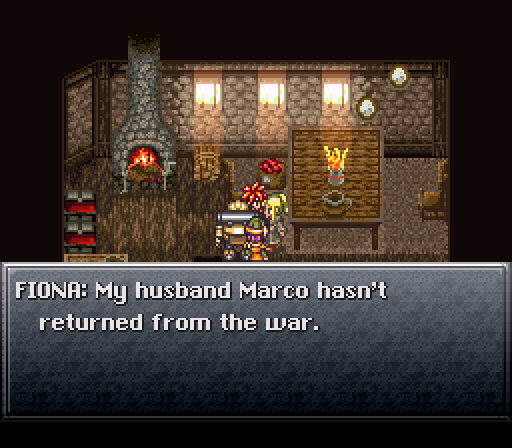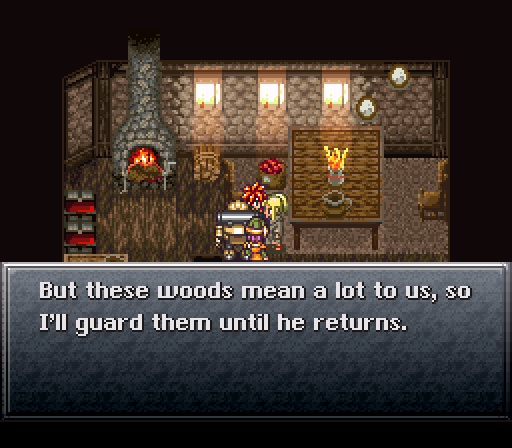 If you haven't gathered, she fails.
Head down to the southern village...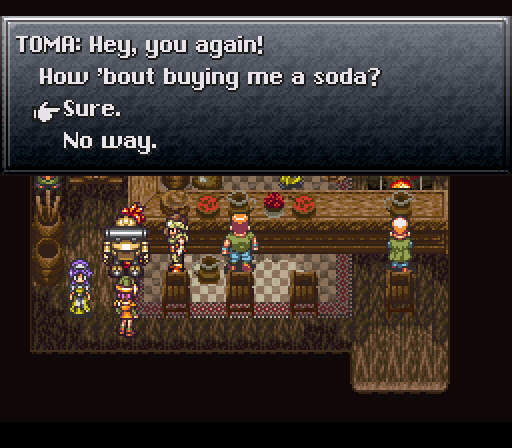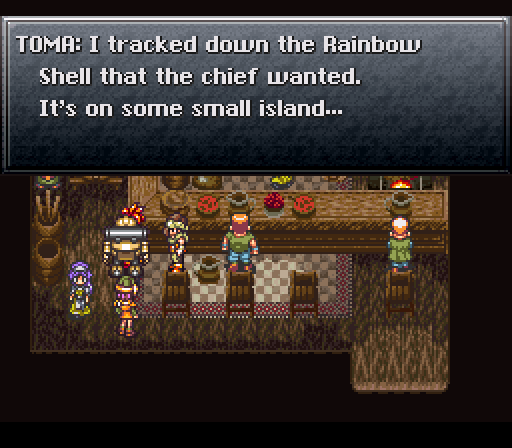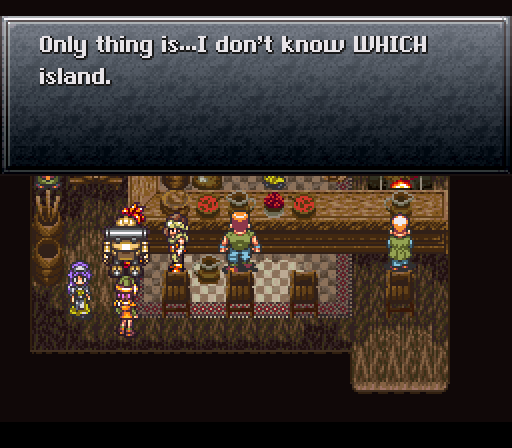 I told you this was a stupid idea.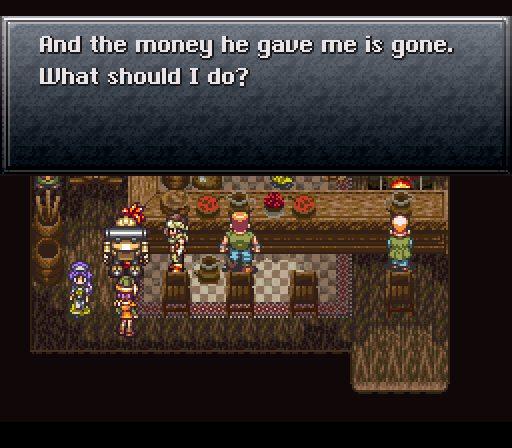 Hahahahahaha.
We enter one of the other houses here, and...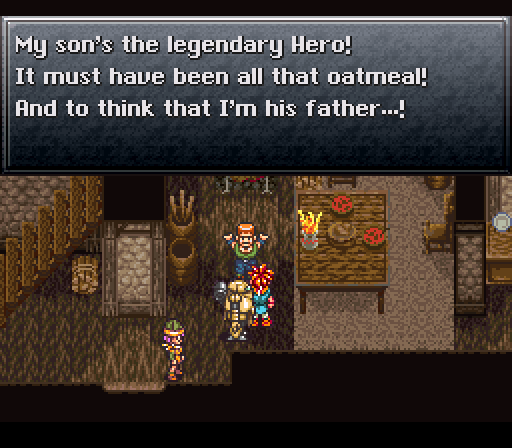 Right.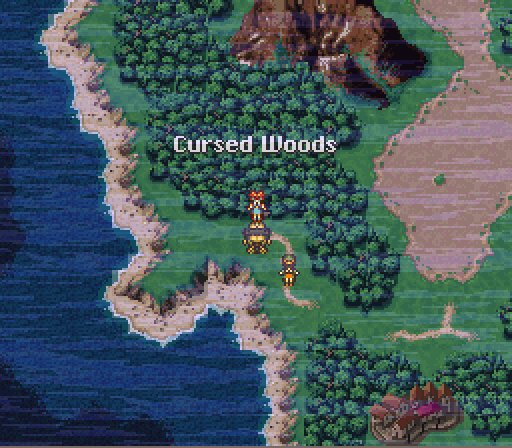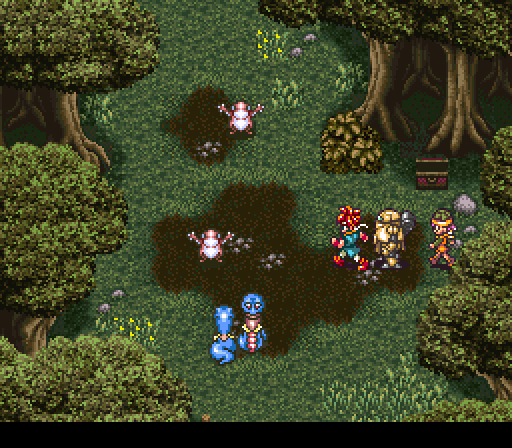 The Cursed Woods! Enemies pop out at you, though they're shamelessly easy to dodge.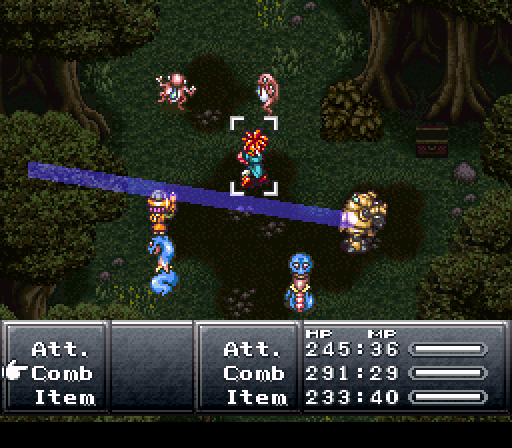 I kill them anyway.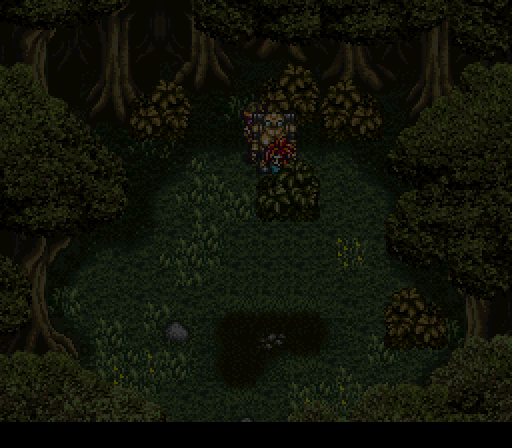 Sneak into this bush at the top...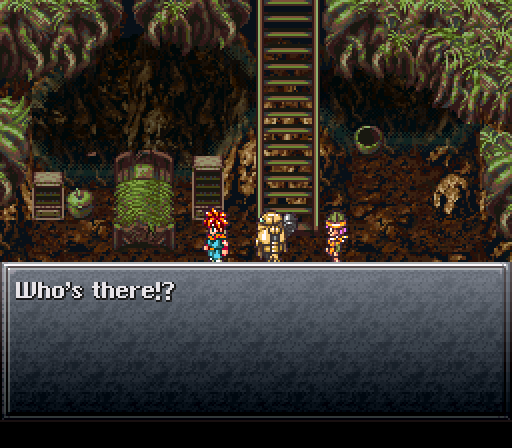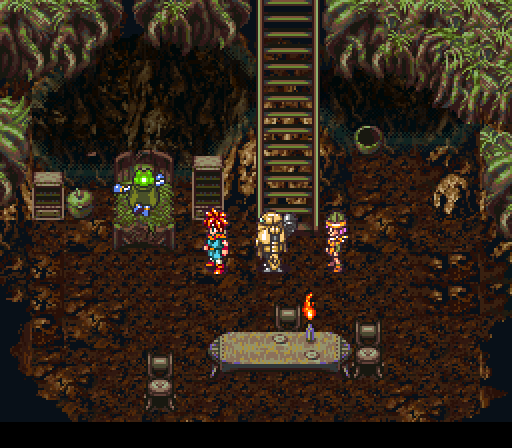 Now that's just awesome timing.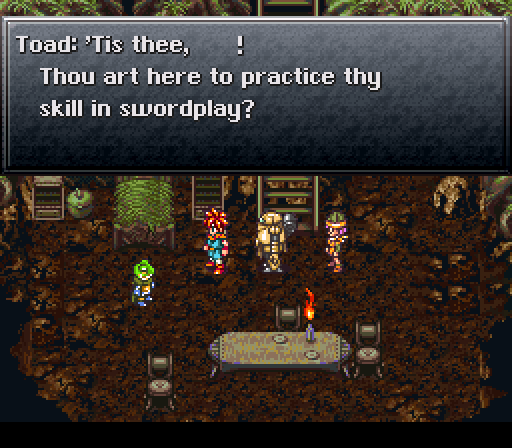 I'm pretty sure I'm much higher level than you now.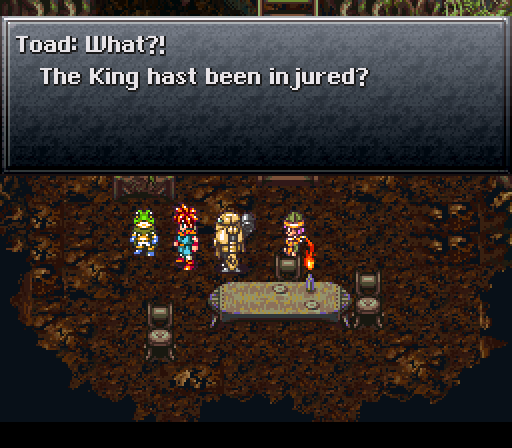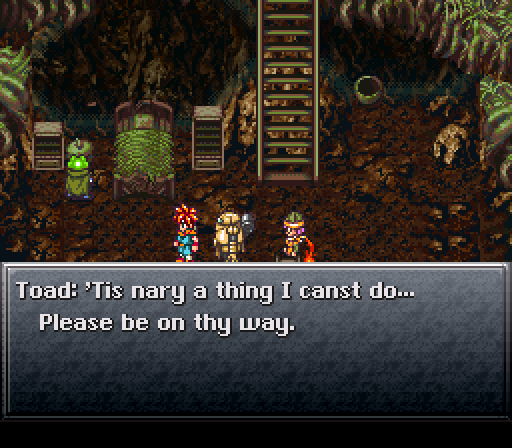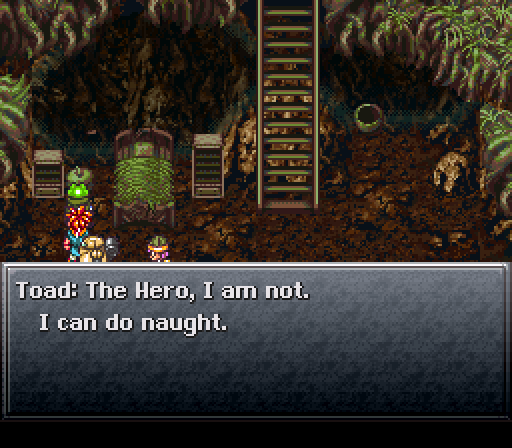 Channeling Cloud Strife.
Nothing left here, so...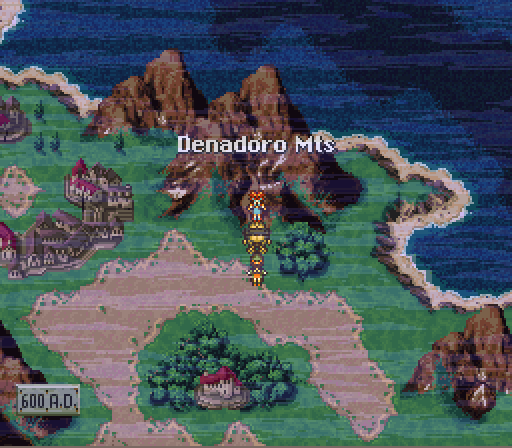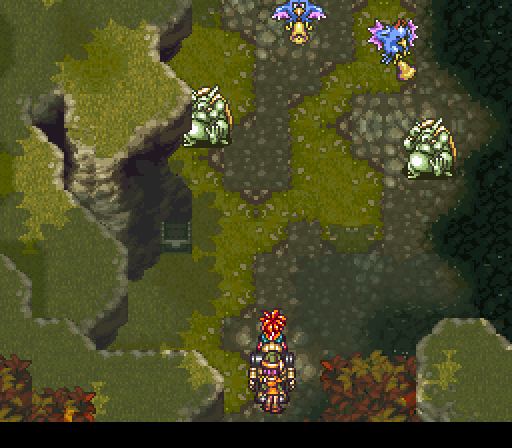 New enemy types!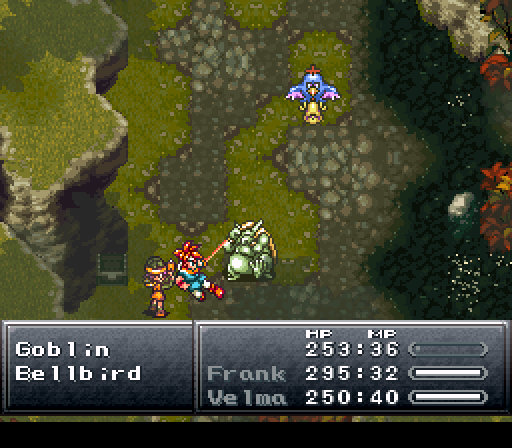 They die.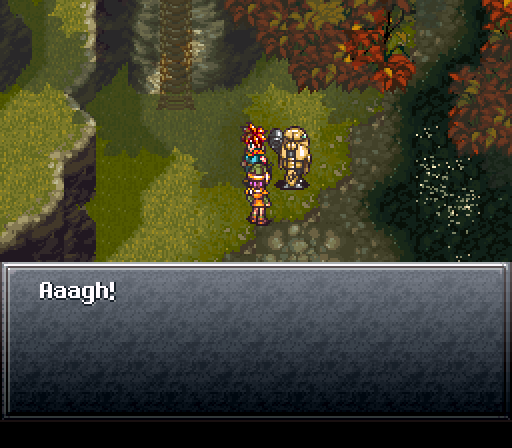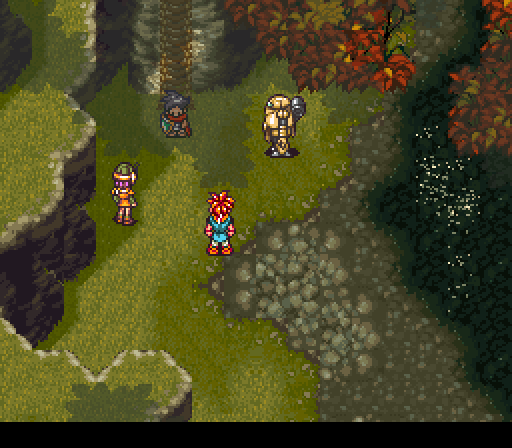 NEW ENEMY TYPE, KILL IT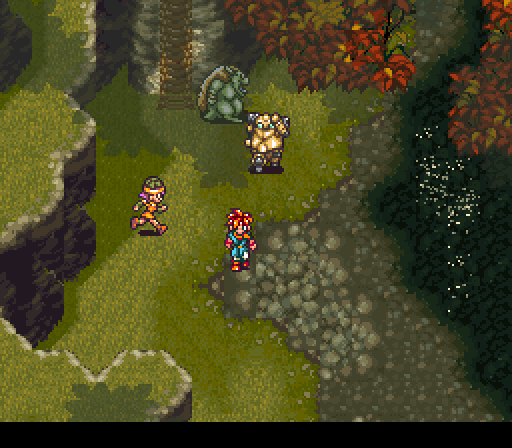 AUGH YOU JERK YOU'RE INTERRUPTING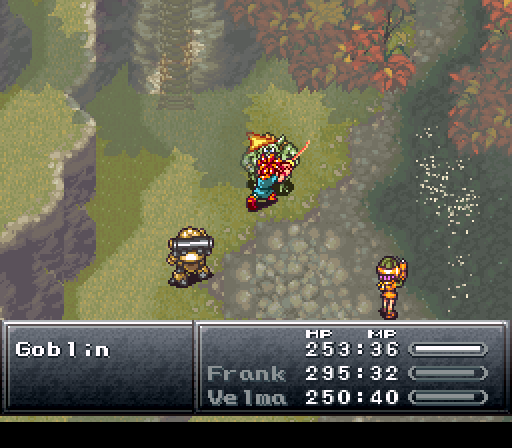 FUUUCK YOOOOU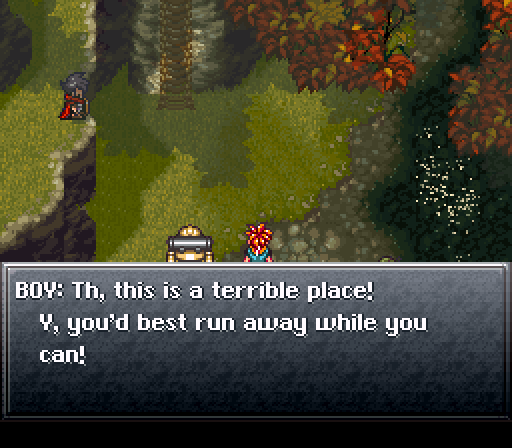 There is no run button in battle

Like any good adventurer, we completely ignore that stupid kid's request, and keep going.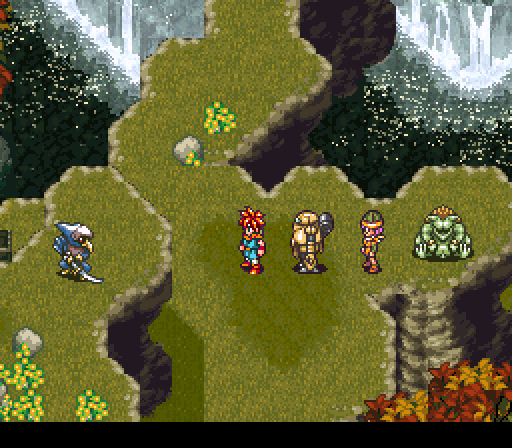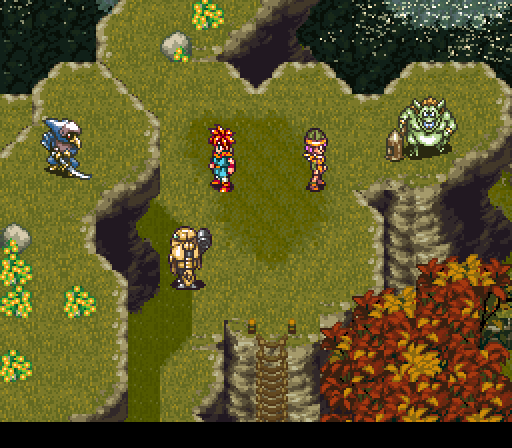 This is where things get kind of interesting. The goblin now has a hammer, and takes next to nothing in physical damage and magical damage. Except for one element.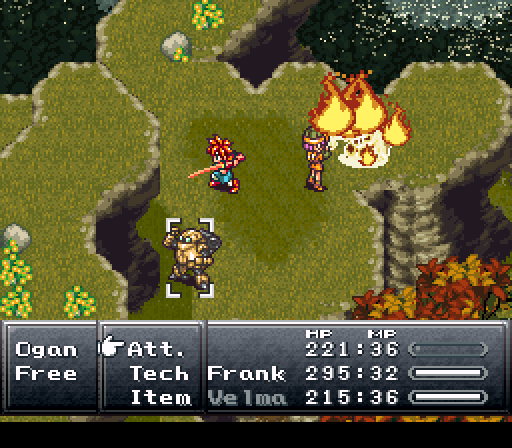 BAM, bitch!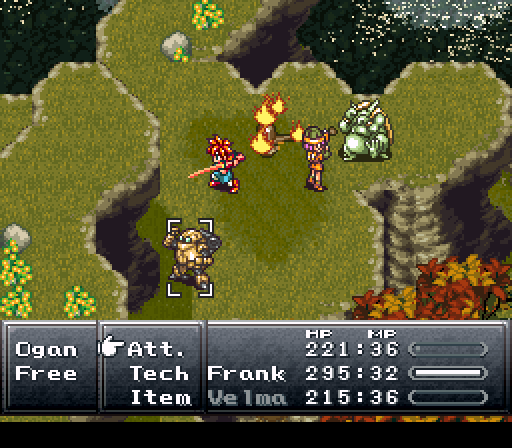 Without his mallet...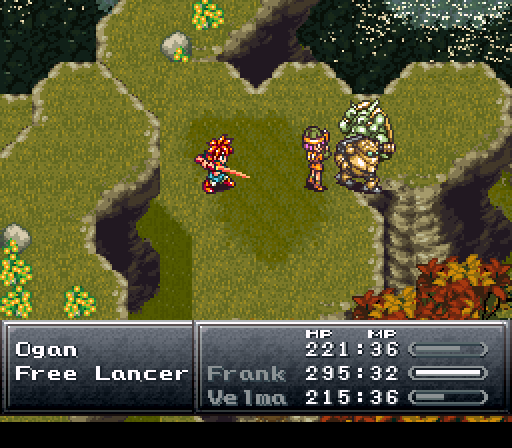 He's taken care of without alarm.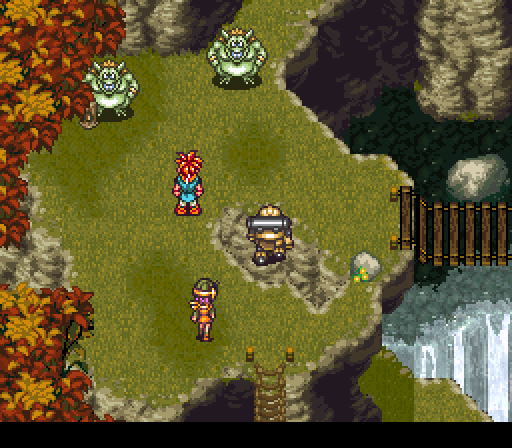 This area...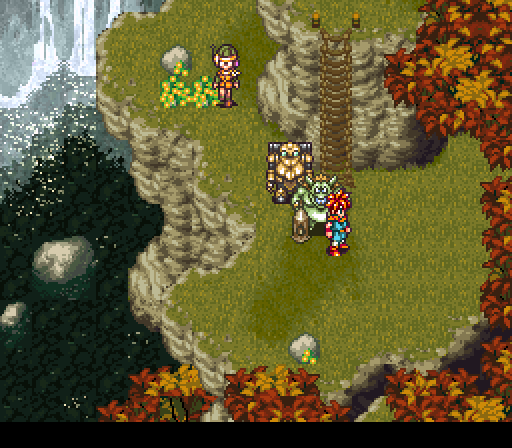 is by far...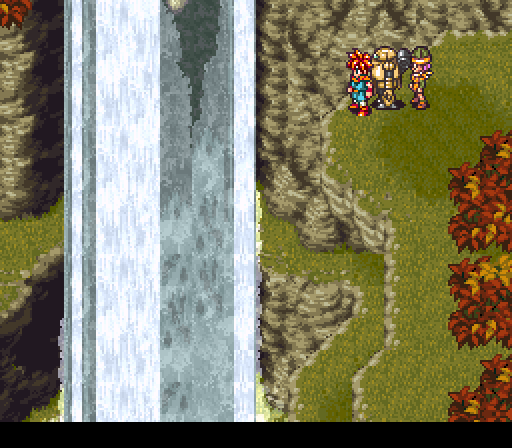 the longest...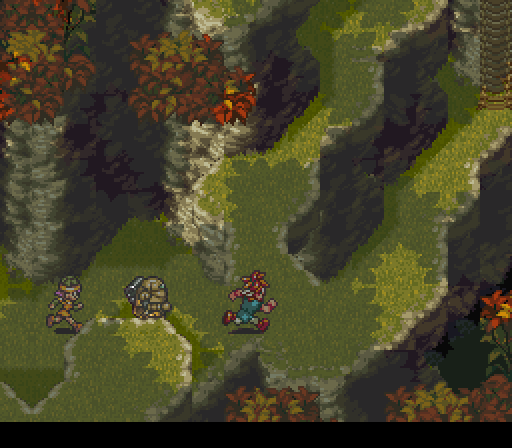 we've gone through...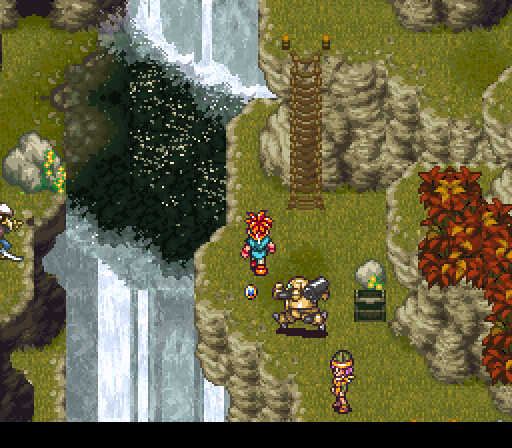 in the game...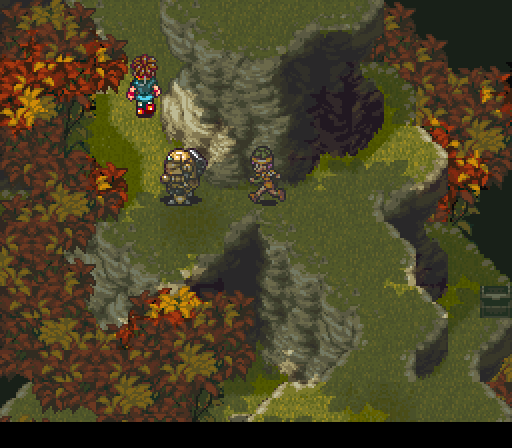 thus far.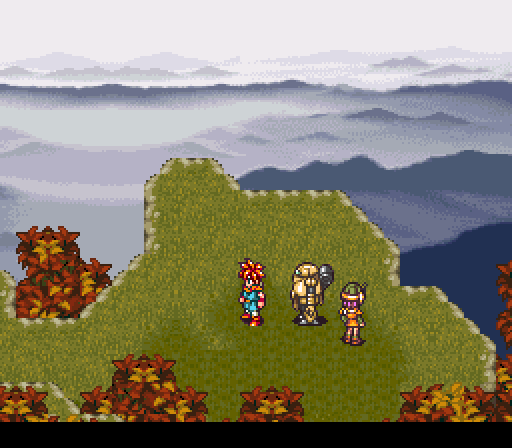 At least it's a pretty bitchin' place.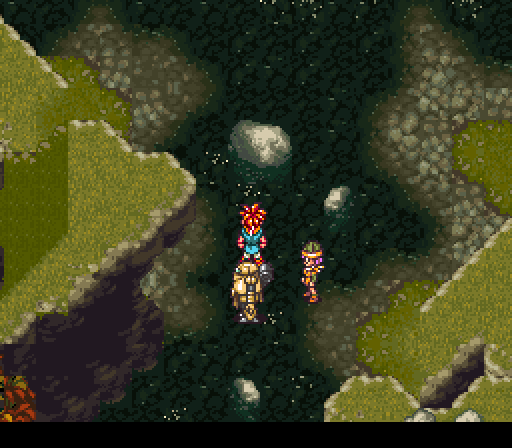 You can fall off the waterfalls here. In most instances, that's a bad thing. However...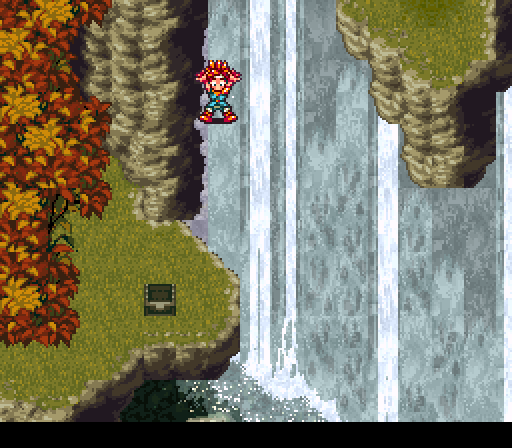 Falling down the left side leads to treasure!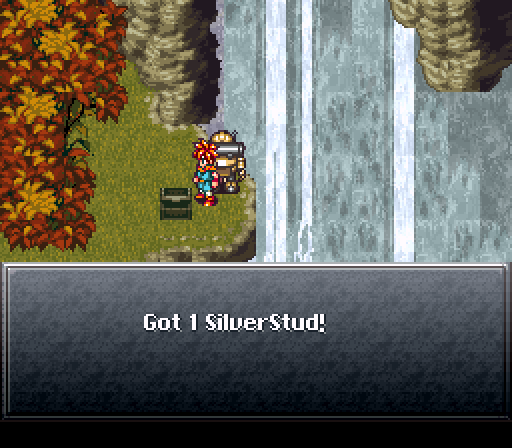 Very good treasure! This cuts MP costs of all techs by 50%. Equipped on Velma.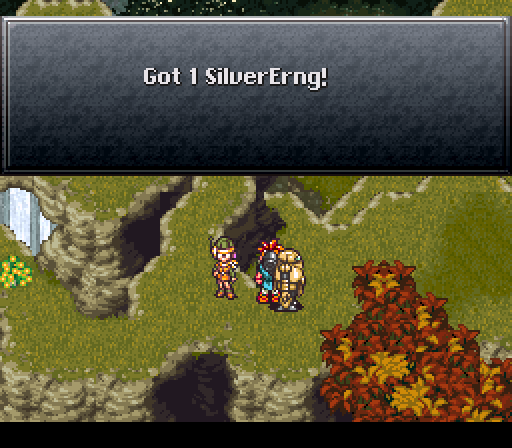 We also snag this, which is a 25% increase in HP. Equipped on _____.
It isn't a far trek back to where we were, and we continue on...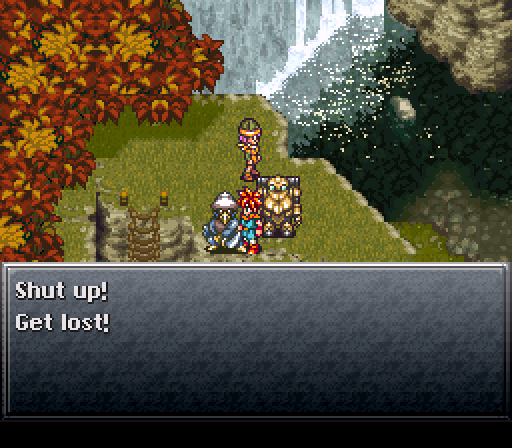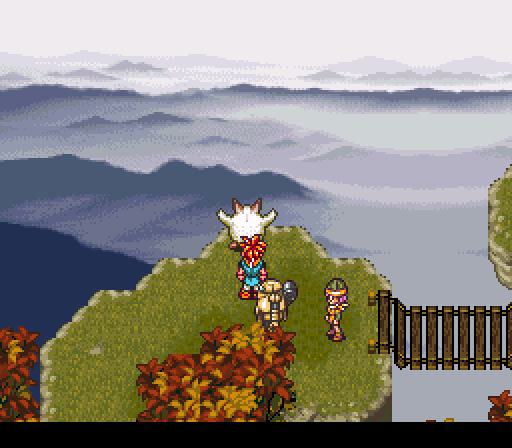 There are some weird monsters here.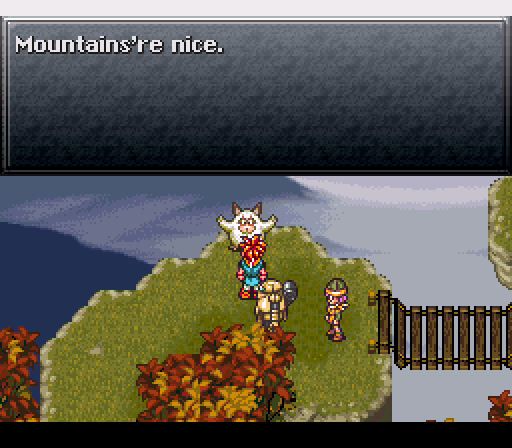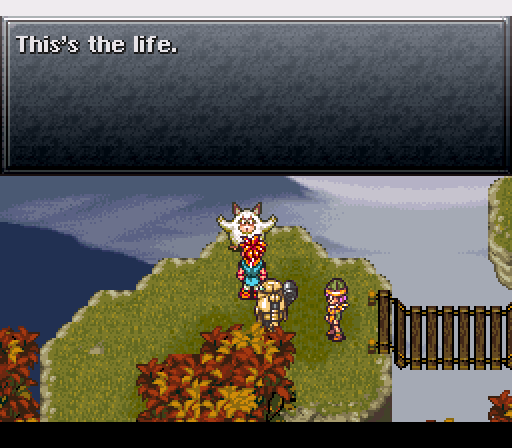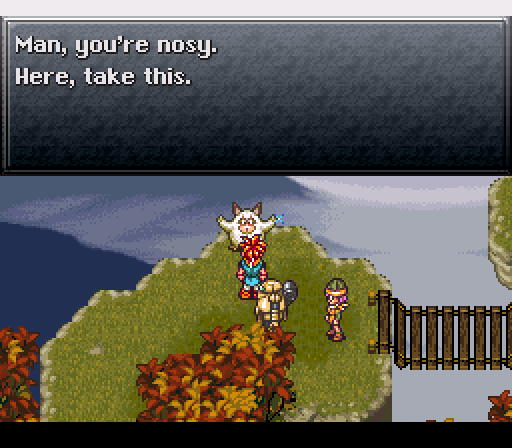 Free Magic Tab just for being a pest!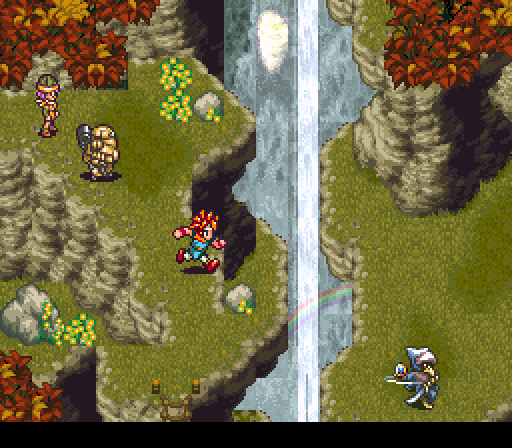 This jerkwad throws rocks at you.

It's not that bad, though, you get to beat the shit out of him a moment later.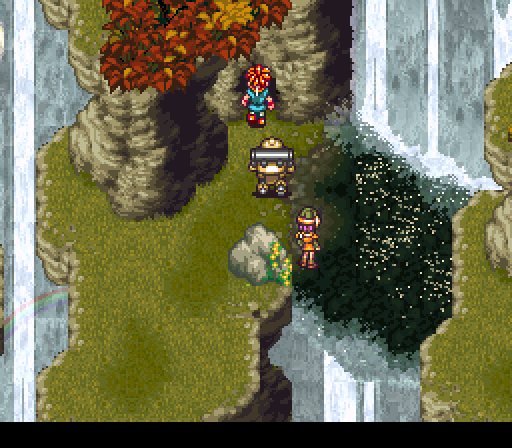 We've made it to the top!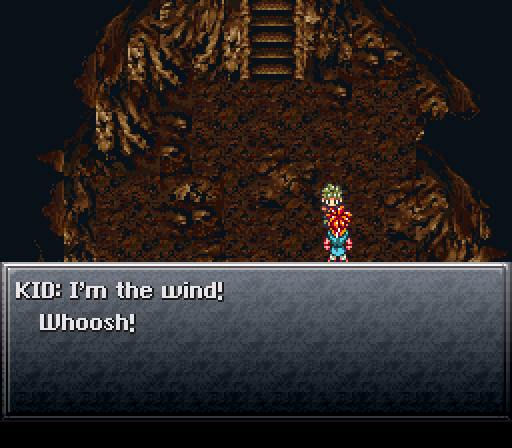 This is an odd place for kids to hang out.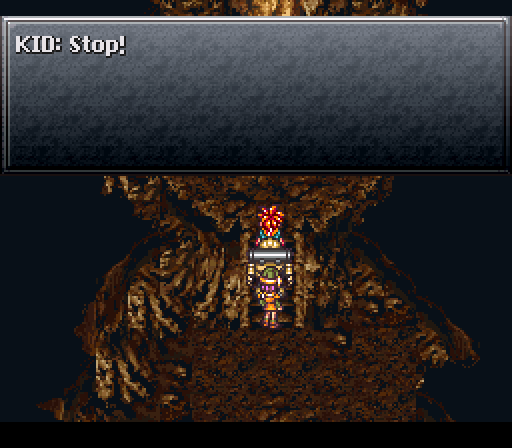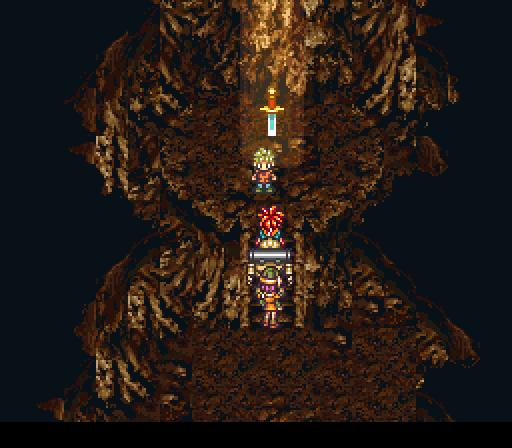 WANT SWORD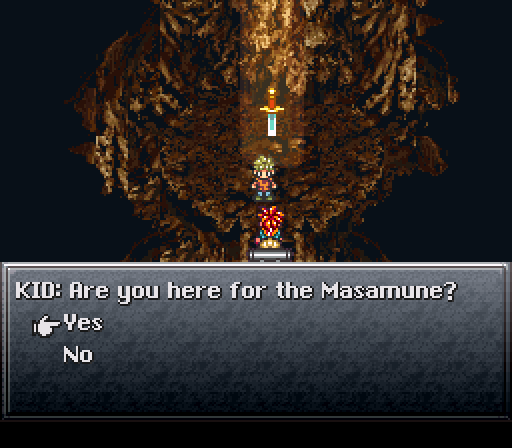 WANT SWORD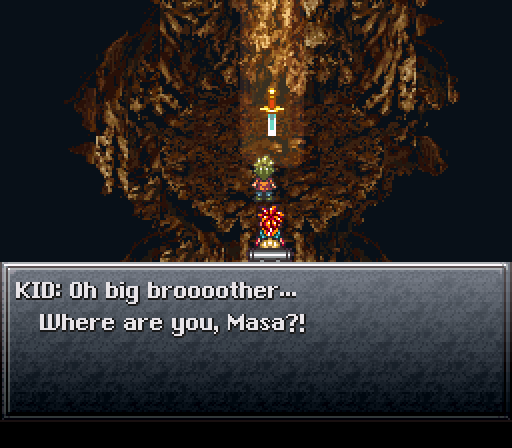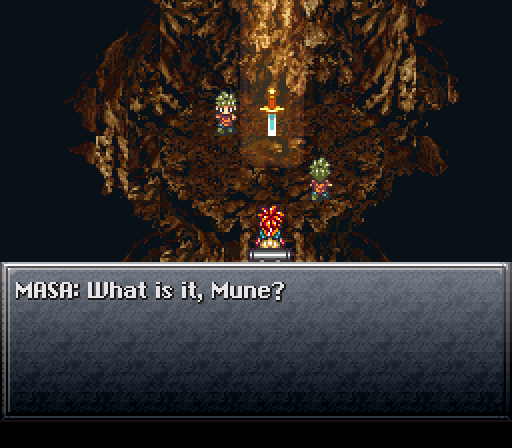 Masa and Mune?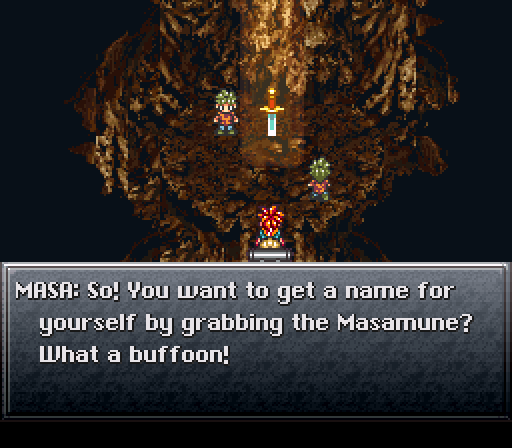 Masamune? WHOA HEY WHAT KIND OF SILLINESS IS THIS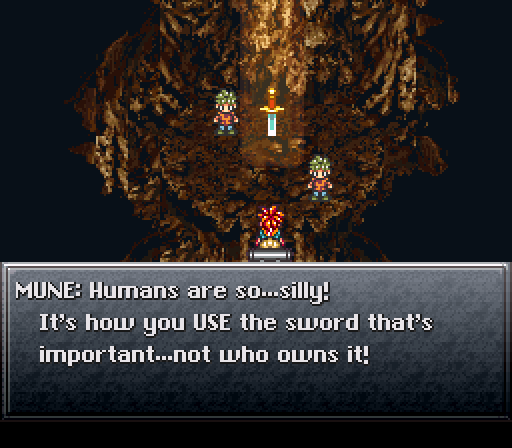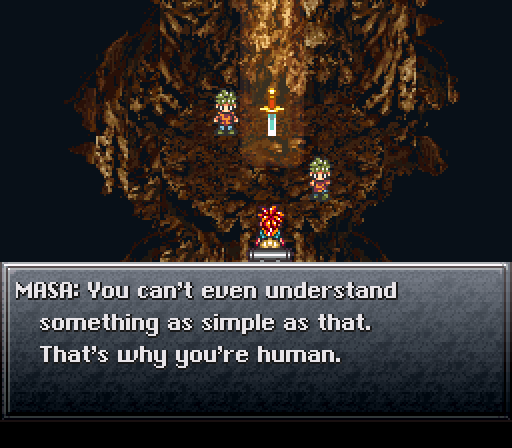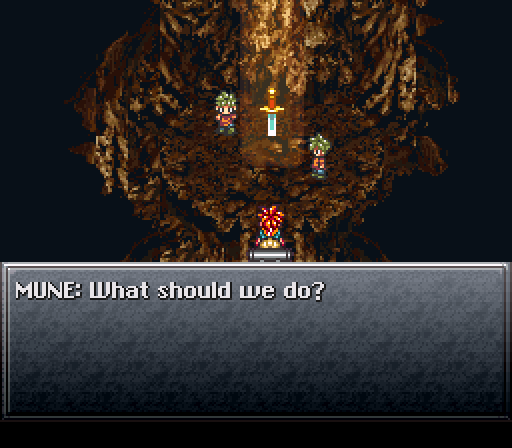 The same thing we do every night, Pinky.
WE FIGHT.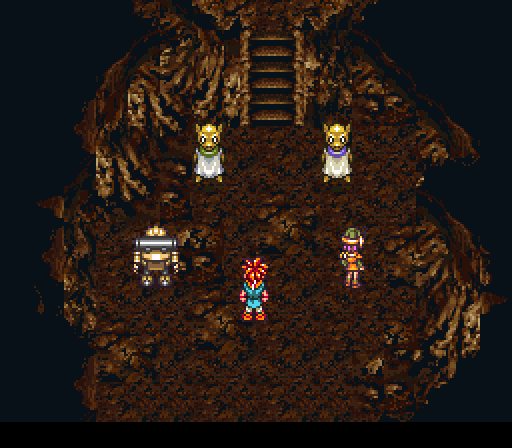 SCREEEEEEEEEEEEEEEEEEEE
MASA AND MUNE FIGHT
Daily Motion Link (better quality)
/
Backup
Google Link (Google quality?)
/
Backup
Second half of the boss battle theme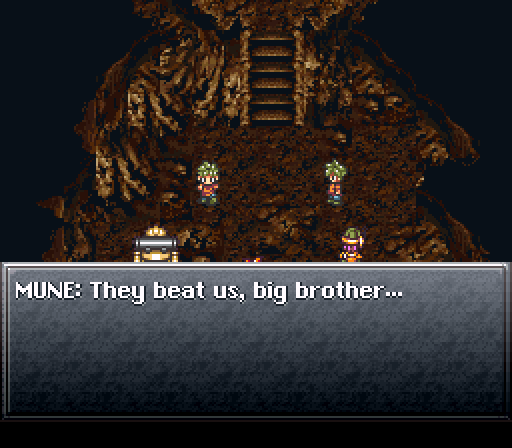 You best step off 'fo I blast you.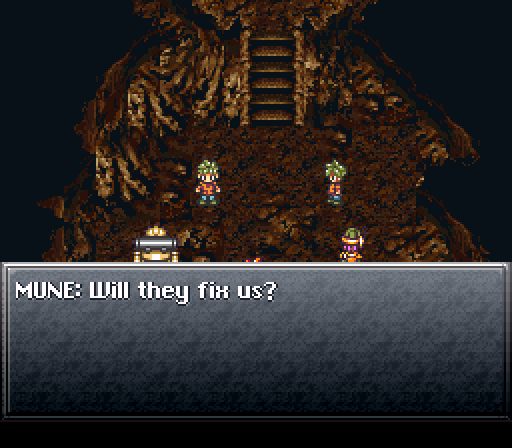 What? What does that mean?!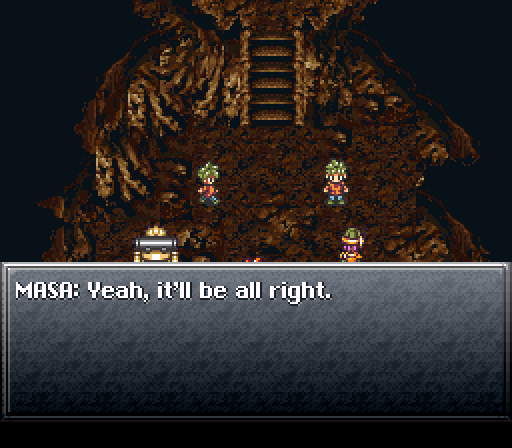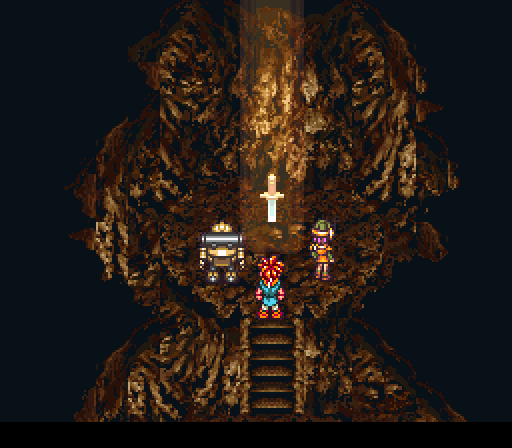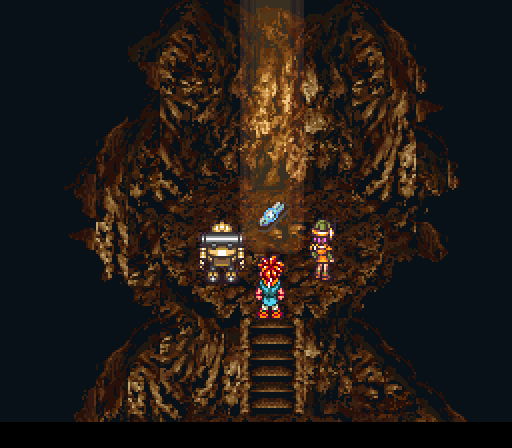 THIS IS BULLSHIT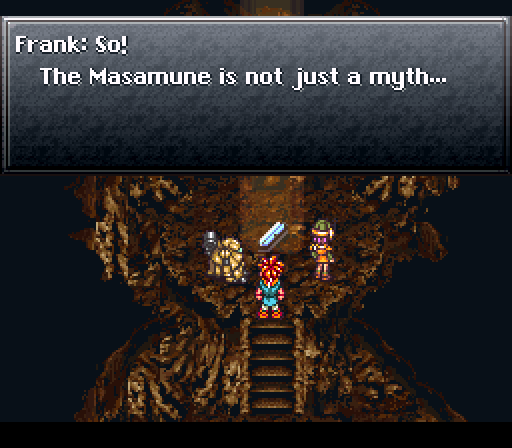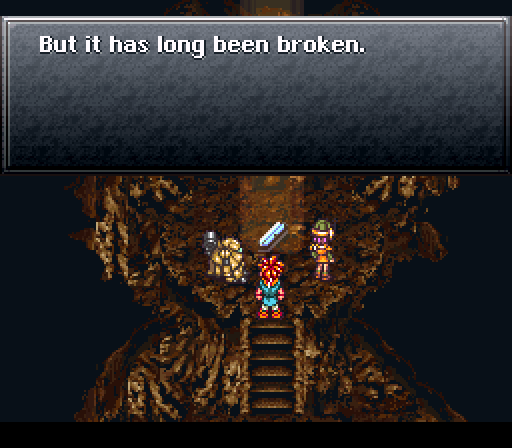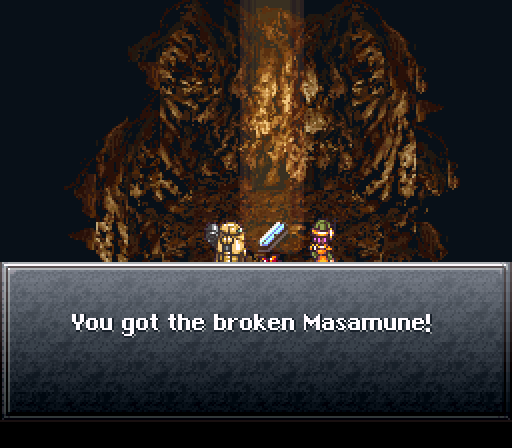 JUST WHAT I ALWAYS WANTED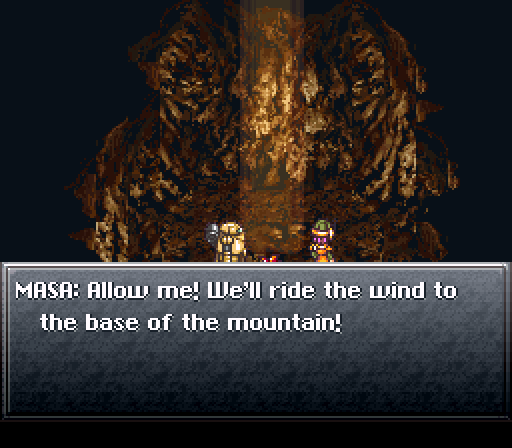 Oh, cool, thanks for the li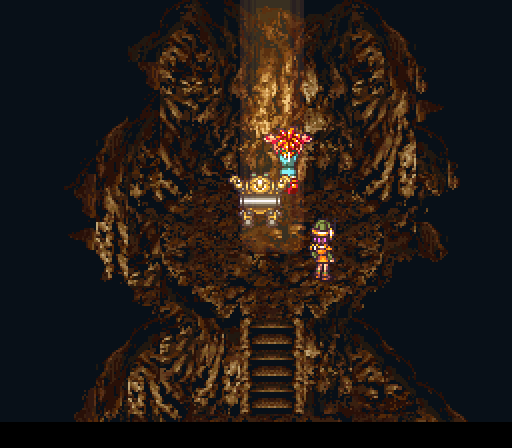 WHOA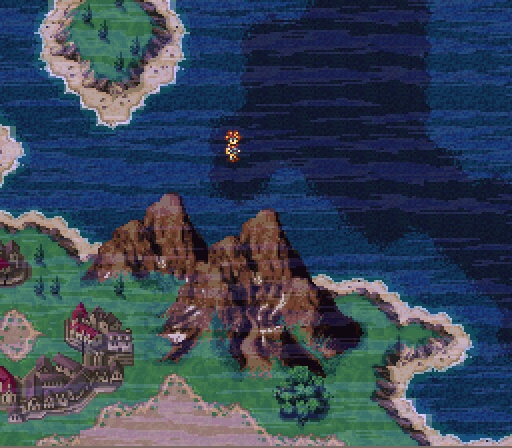 AHHHHHHHHH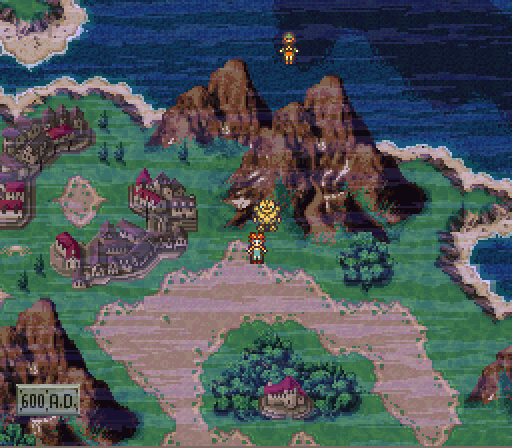 The journey ended there, with three pairs of broken legs.