Part 32
Chapter 4: 600 A.D.
Part 6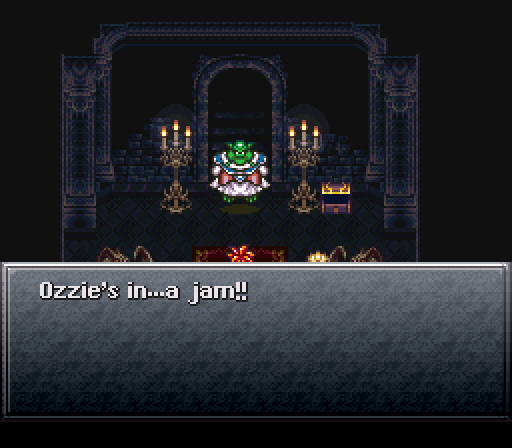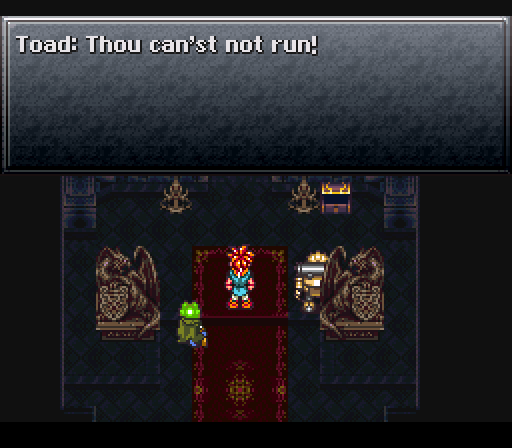 Double negatives didn't exist back in the 600's.
THE CHASE CONTINUES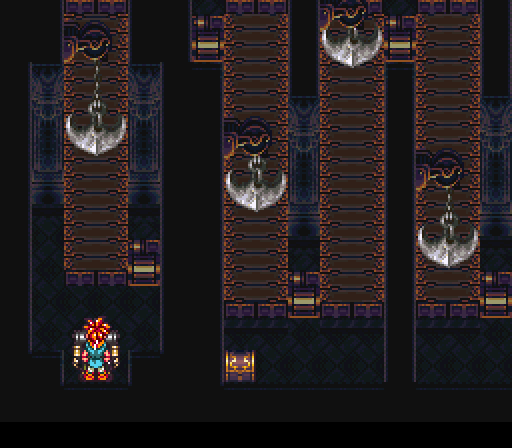 These are the most hilariously inappropriate set of rooms. The traps are also really lousy.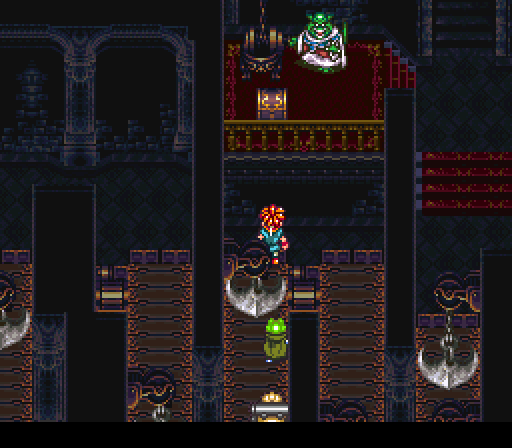 Really lousy.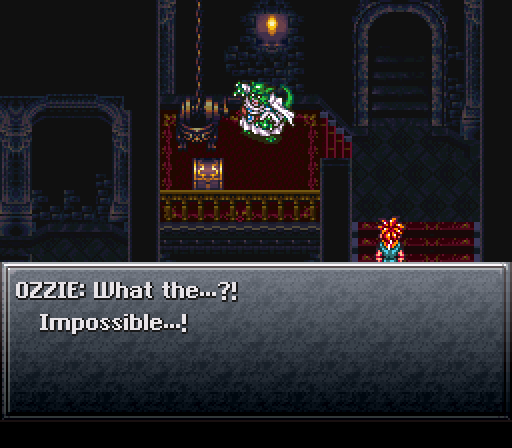 And then he flees.
Next room...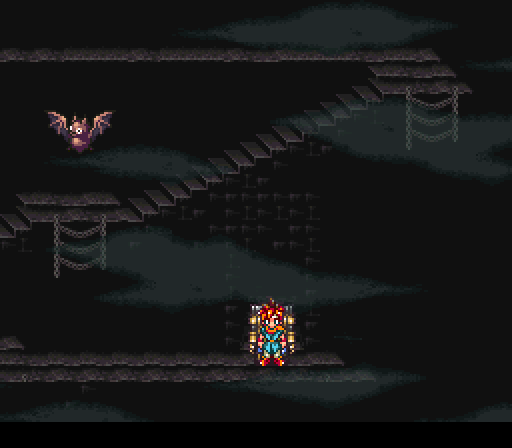 Looks like this.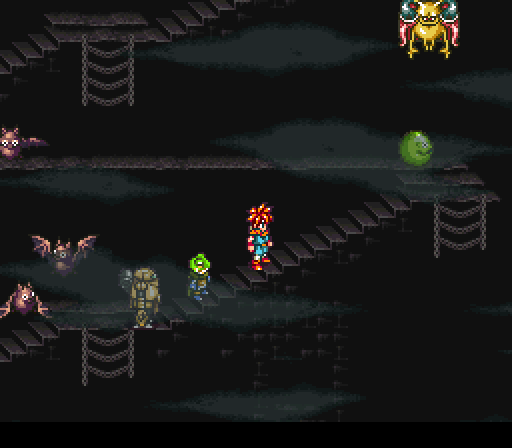 You can avoid fighting in this room at all by climbing down on those chain ladders and letting the periodic rolly pollies go right past you. I just kicked the shit out of everything, instead.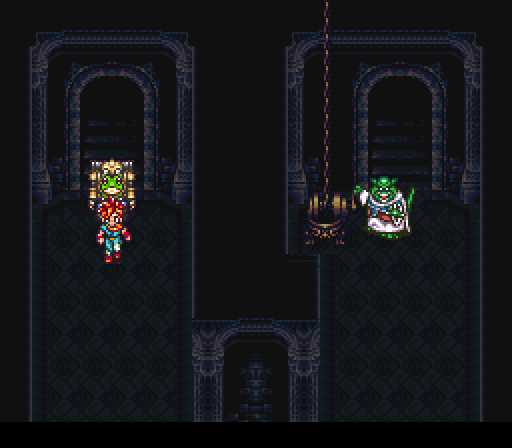 This room looks simple enough--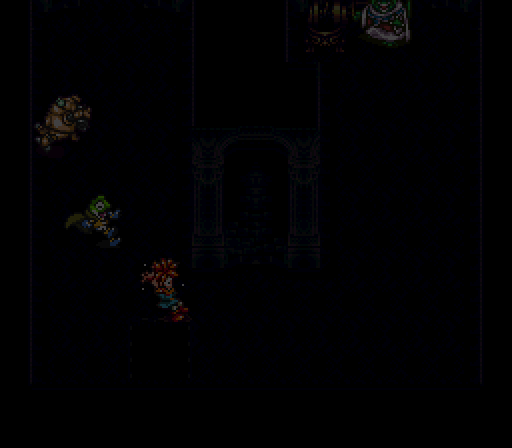 AHHHHH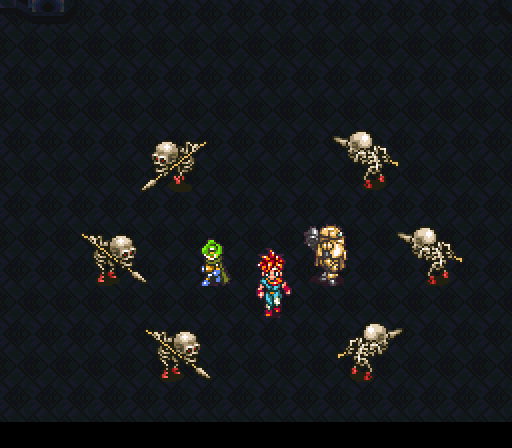 The bottom room is a puzzle in itself, and incredibly simple. There's four treasure chests for looting, and four "save points". Two of them spawn savepoint enemies that are easy to kill, one is a real savepoint, and the last one teleports you back to Ozzie's room.
Luckily, if you know the path, you can avoid dropping down Ozzie's pits.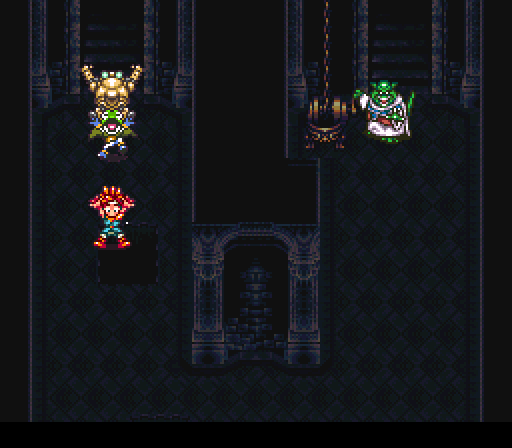 I don't.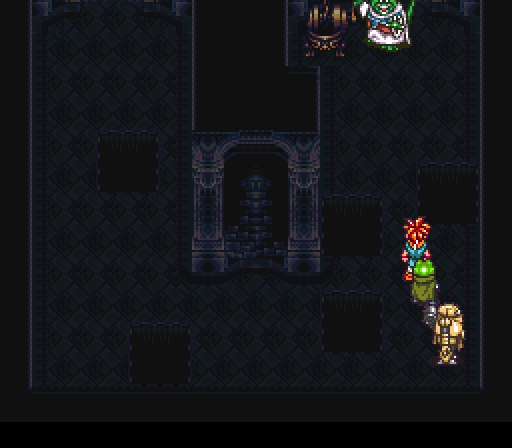 Not in the least.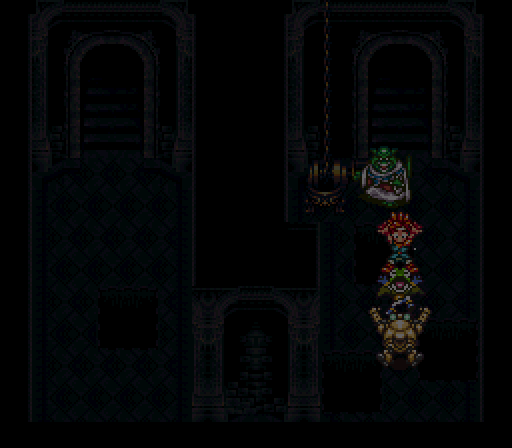 GOD DAMN IT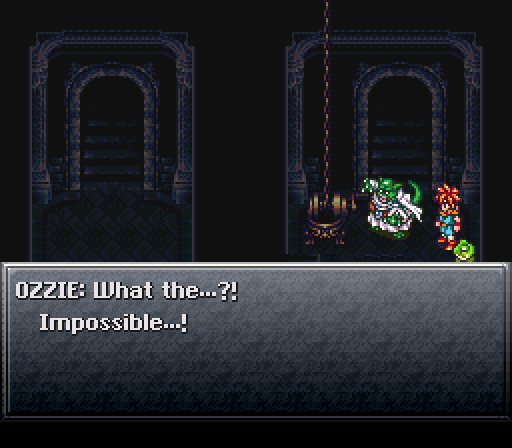 WHY DOES YOUR TRAP LET US TRY AGAIN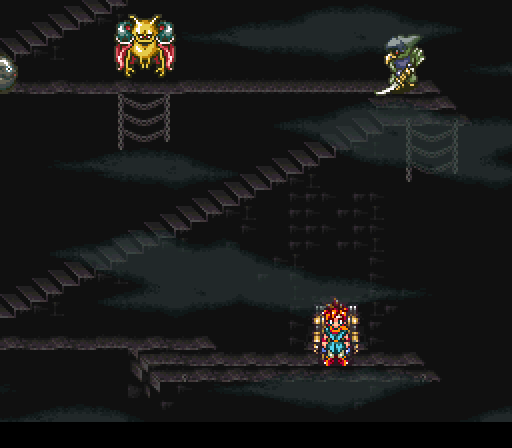 Another one of these rooms, with faster rollies and stronger enemies. We kill them all.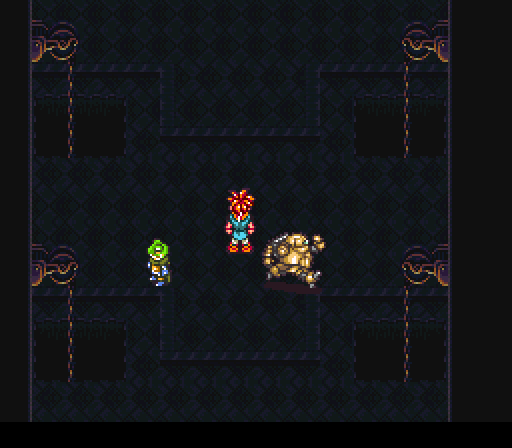 Just like with the statue room, enemies pop out of these holes, and we slaughter them.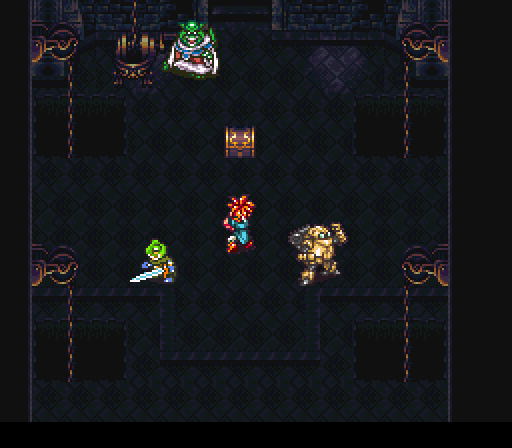 It doesn't take much to cut our way to Ozzie.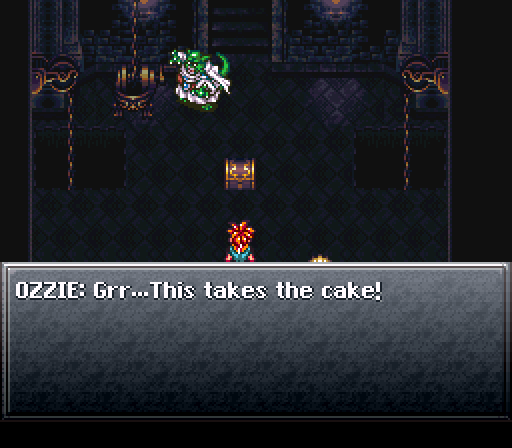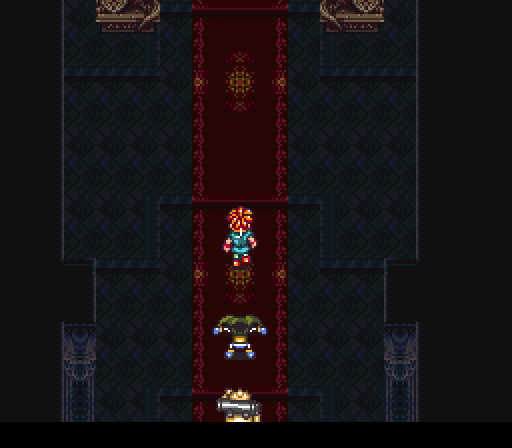 Followed by a statue room.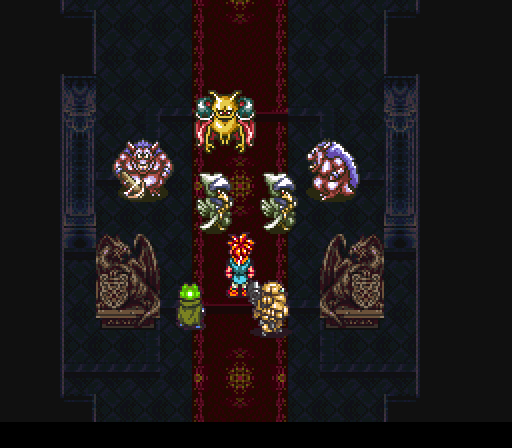 I am so surprised.
In any case, we beat our way to Ozzie's final stand.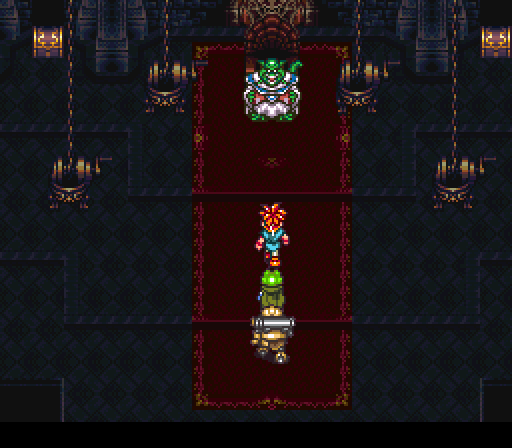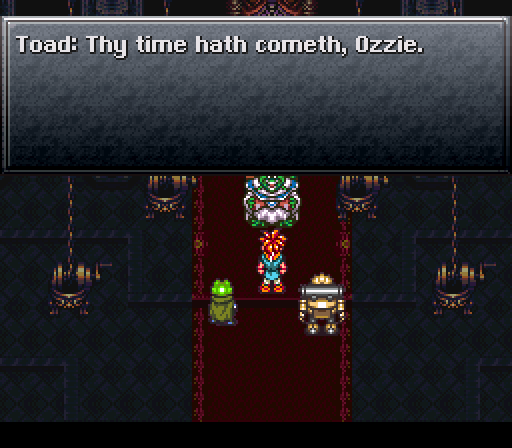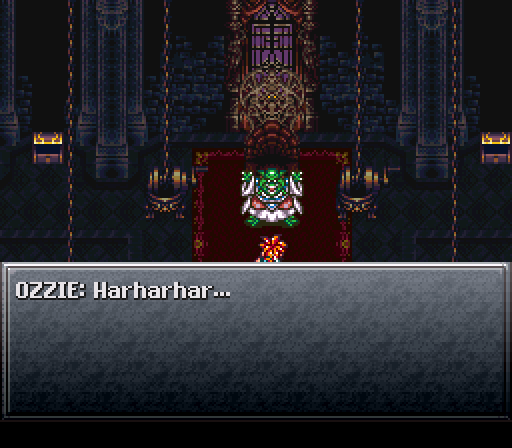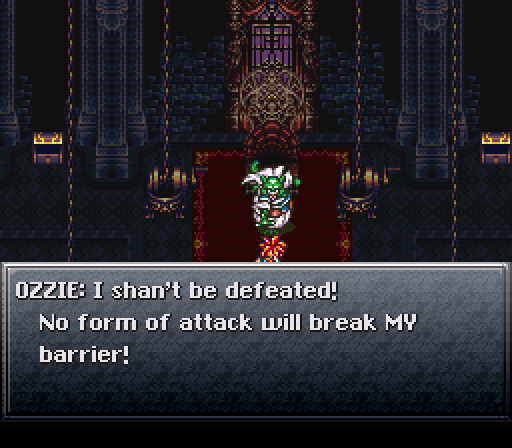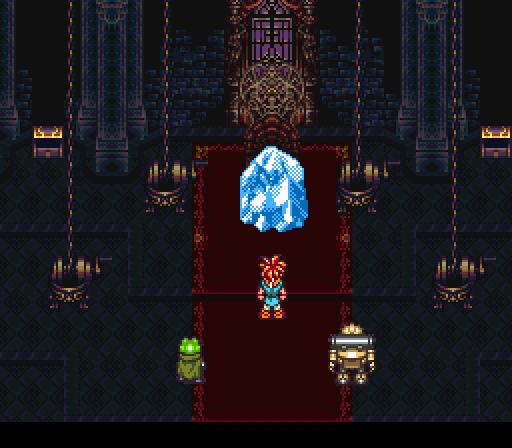 ... Right.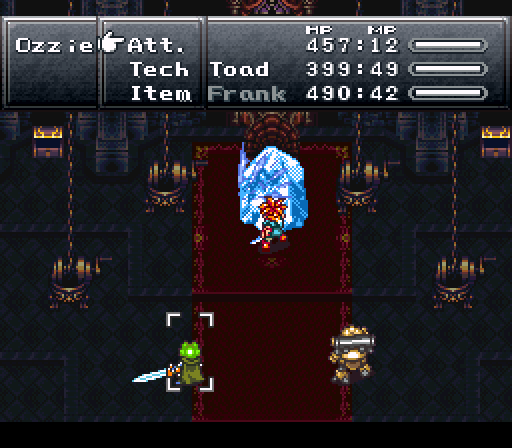 Huh. I guess it is impenetrable.
This is normally where you wait until someone points out the switches, then you can target them.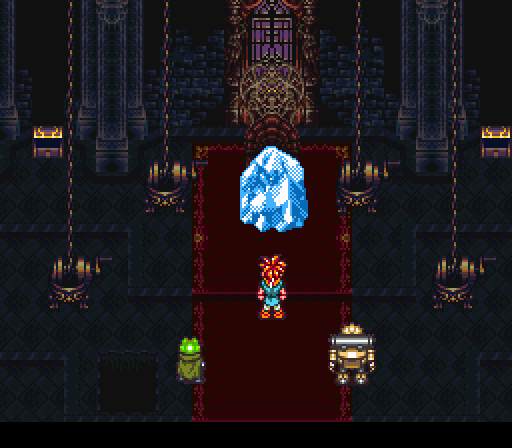 You can only target one per "round" (striking a switch ends the battle and restarts it), and it's a fixed progression.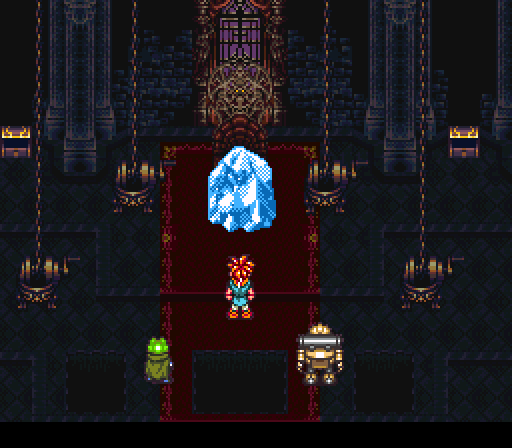 Holes all where the characters are not.
Finally, the last one reveals...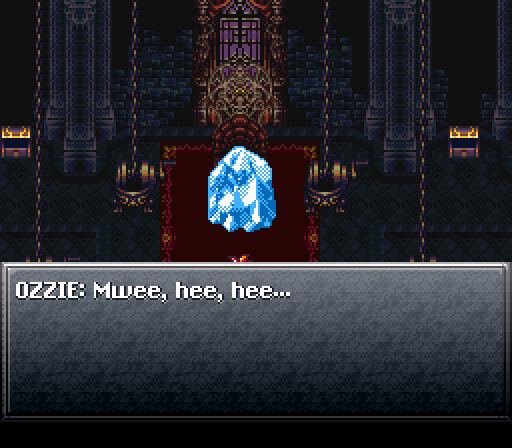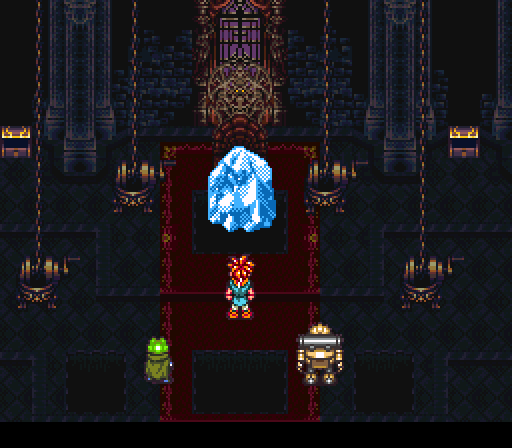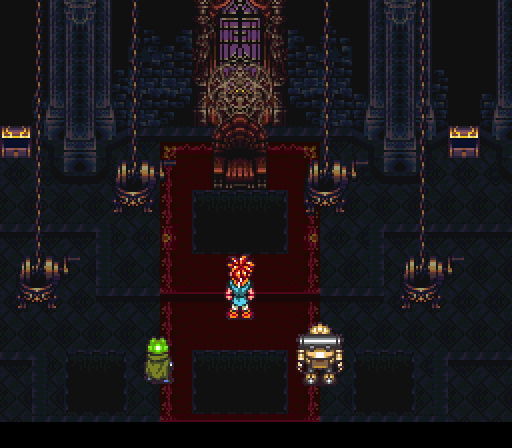 Later, Oz.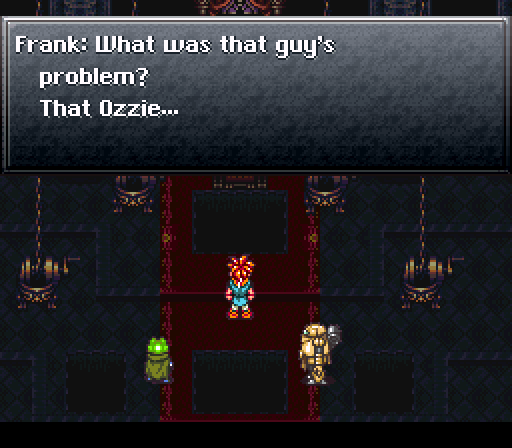 Yeah, Frank, what was that dude's prob.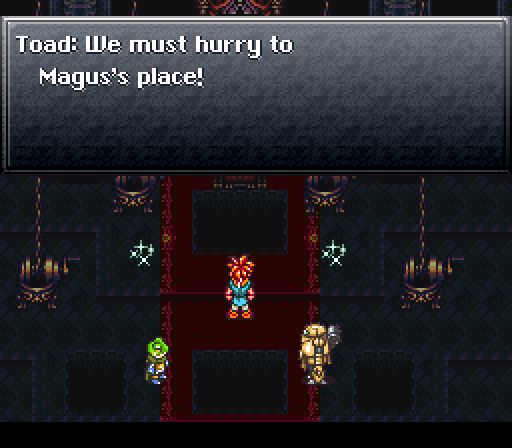 To Magus' place...
Magus
Daily Motion link
/
Backup
Google Video link coming when Google stops being dumb
Battle With Magus theme

. . . . . . .