Part 6
Chapter 1: 600 A.D.
Last time on Chrono Trigger, Velma had somehow convinced _____ to go rescue Mark, who is actually
Princess Nadia. Princesses don't come up with very good aliases.
Seeing as the bridge is out going south, there's only one possible place to check, and that's the cathedral!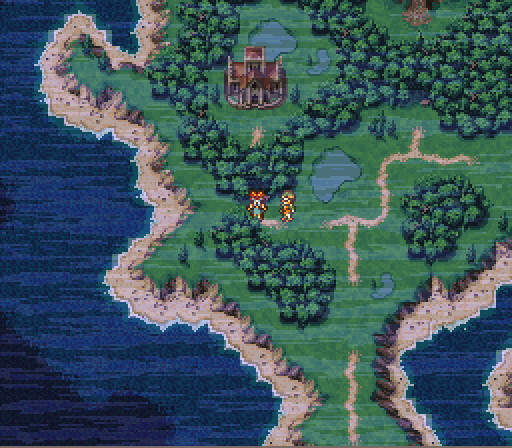 Looks innocuous enough. Still, they might have information.
Just like a real cathedral, you feel like you've sinned after this track.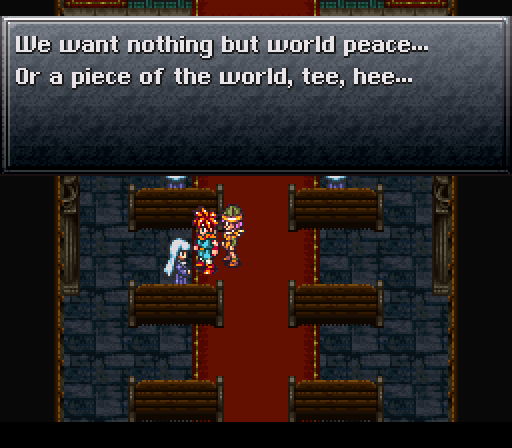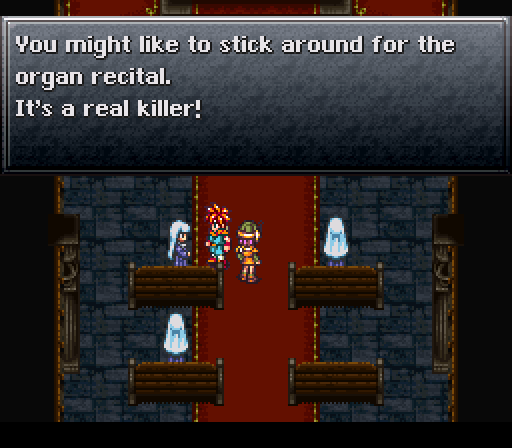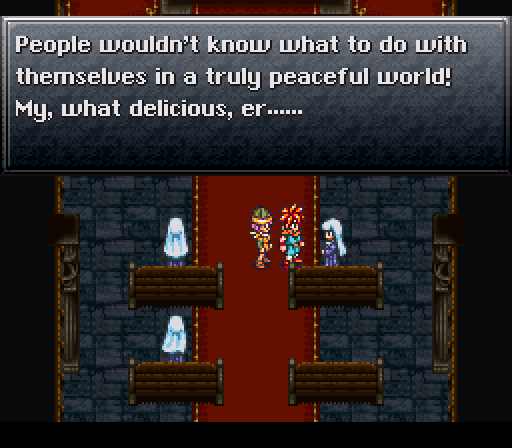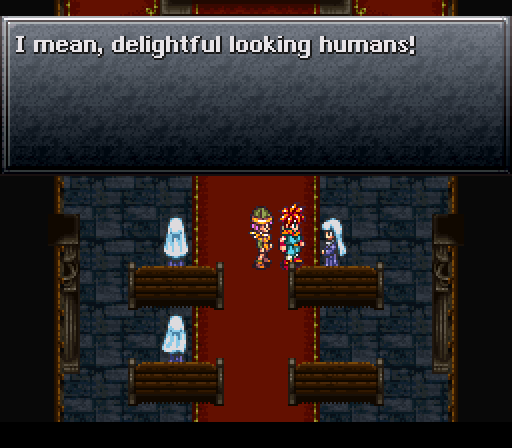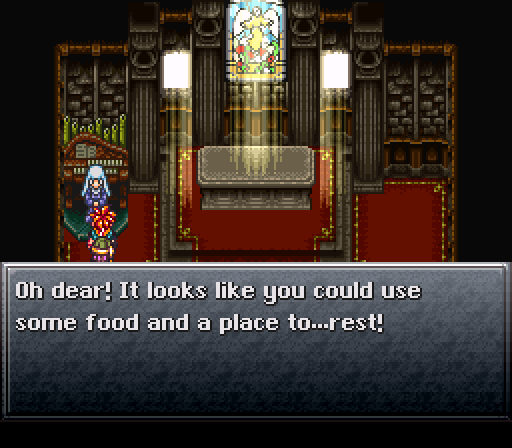 What the fuck?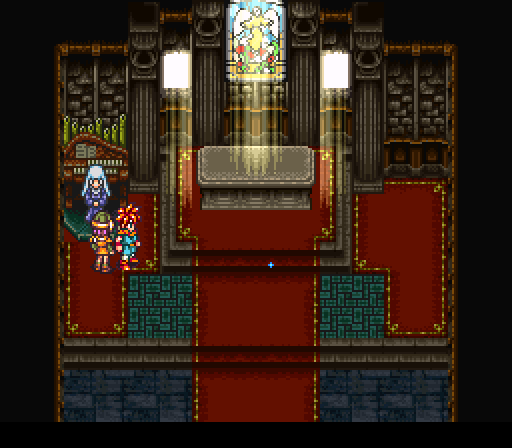 Something shiny we couldn't see before? Sounds like a conditional trigger just fired!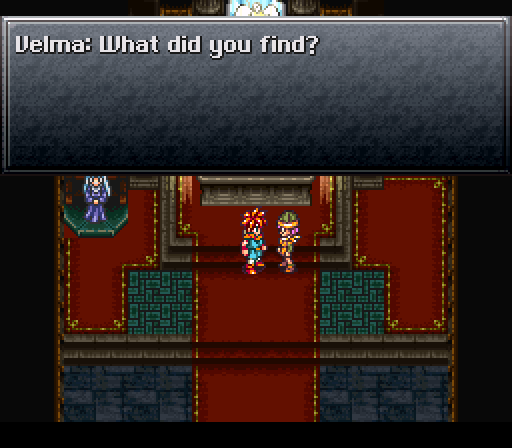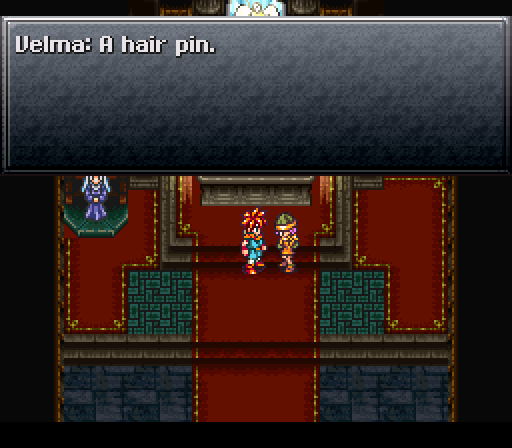 Is it a
-CORAL PIN- (key item)
?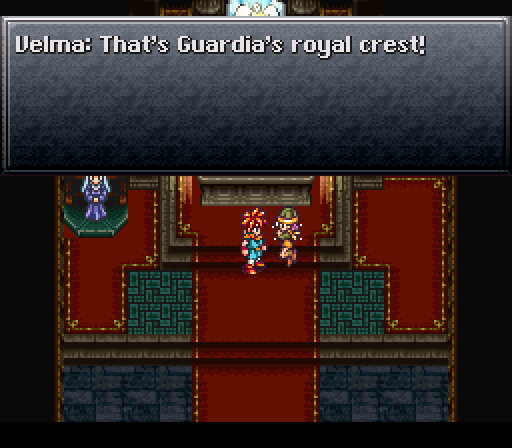 Shock and awe!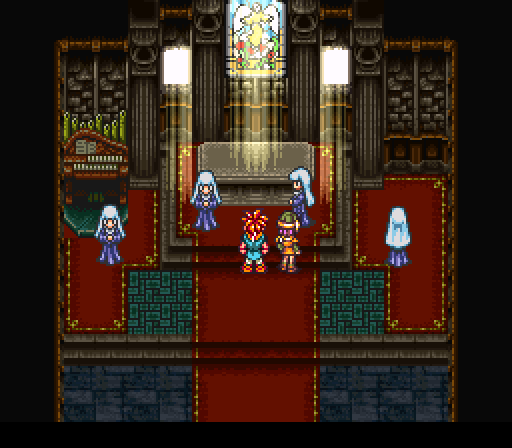 Huh?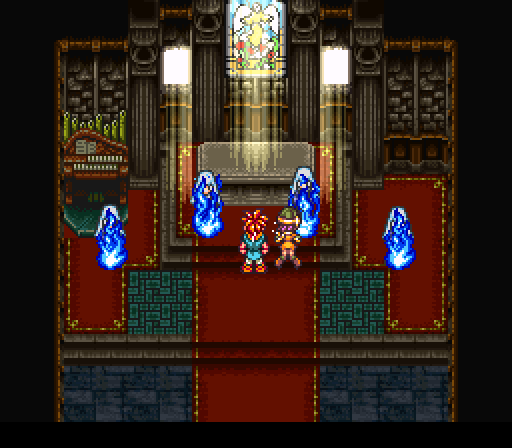 JESUS CHRIST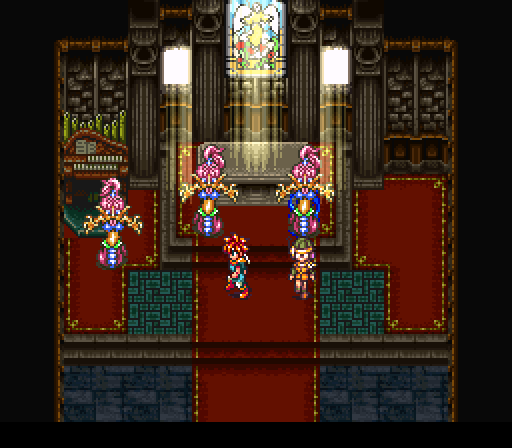 What the FUCK
Oh HELL no. You bitches can just go fuck off.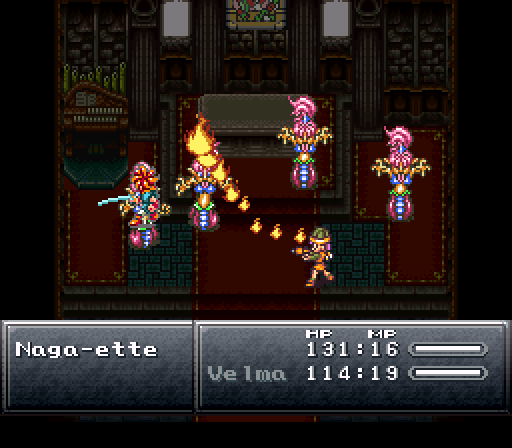 TASTE SOME FIRE WHIRL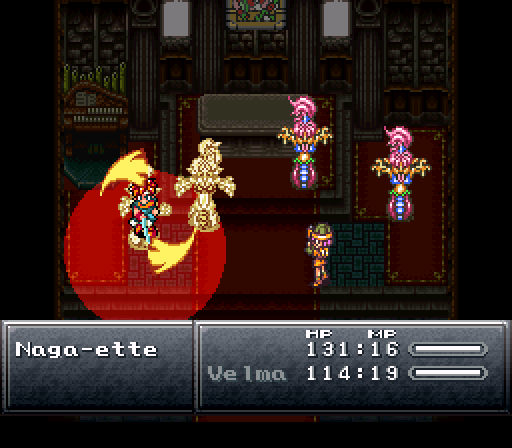 CHEW ON IT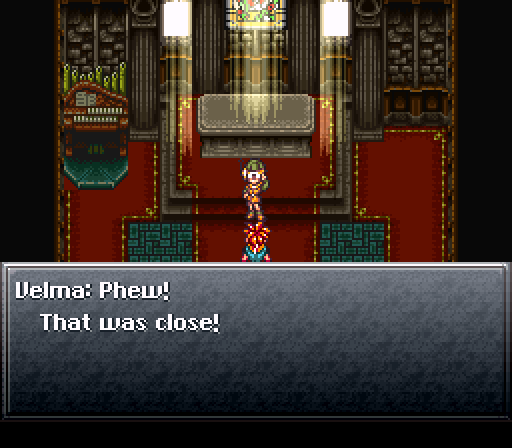 HAVE YOU NEVER READ A SUSPENSE NOVEL YOU MORON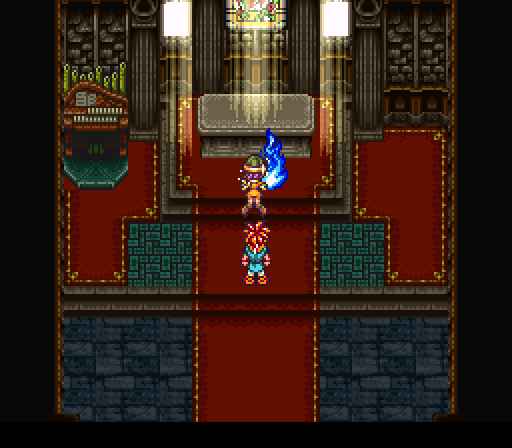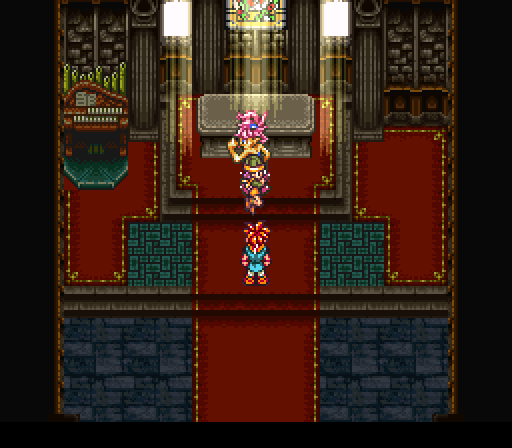 Velma gets BITCH-SLAPPED.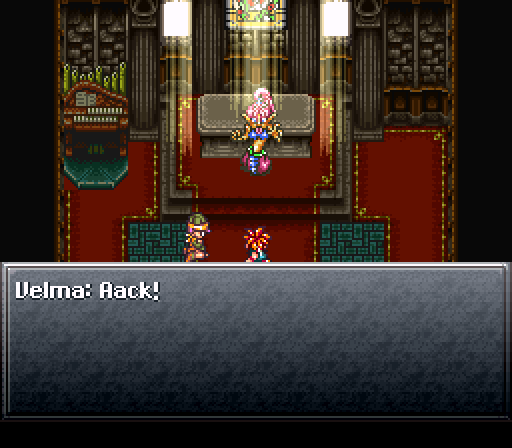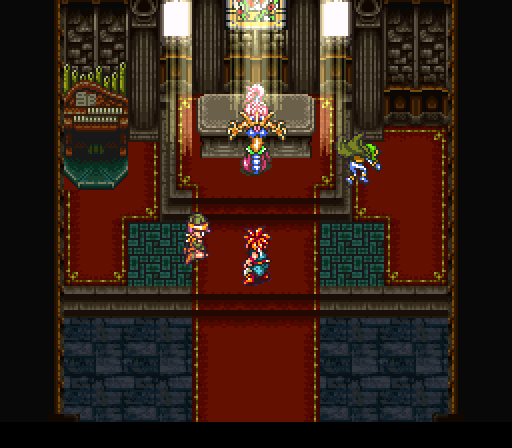 And thus enters the next hero, a break-dancing frog knight.
Awesome.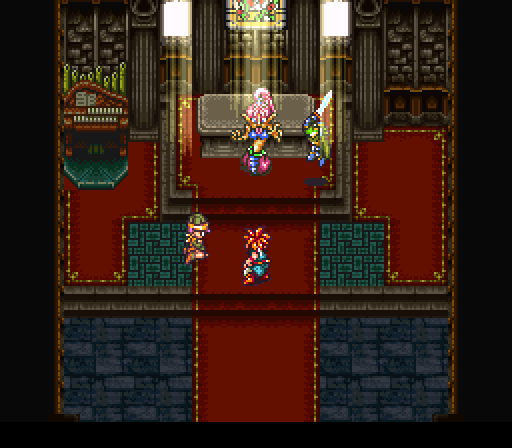 "You wish to apply for citizenship, hm?"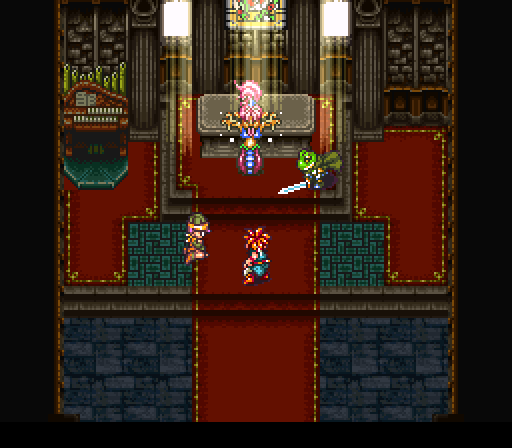 "Request DENIED!"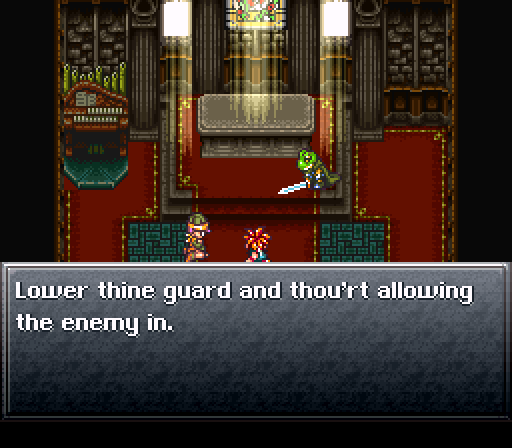 British break-dancing frog knight. He just gets better by the moment.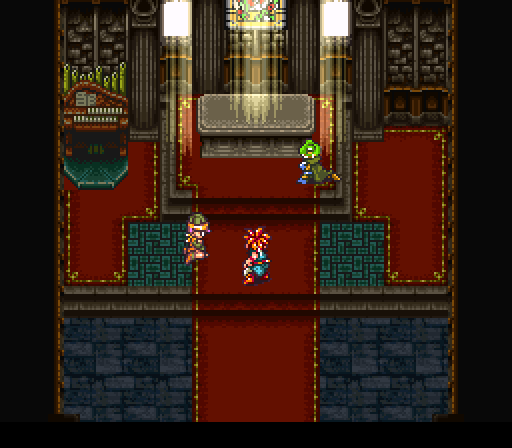 The coolest of knights.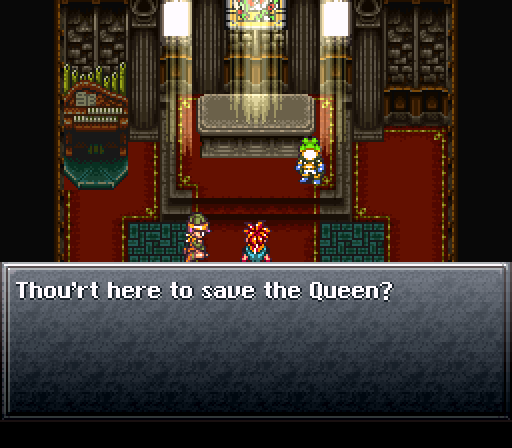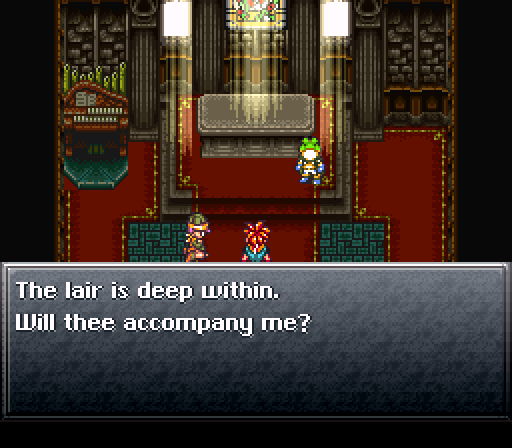 Frog's dialog never ceases to amaze me. Not only is it well-translated, but he never breaks his dialect.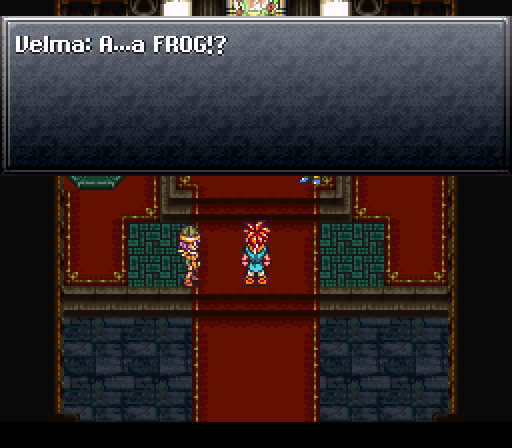 Velma seems stuck on the least-interesting aspect of this guy.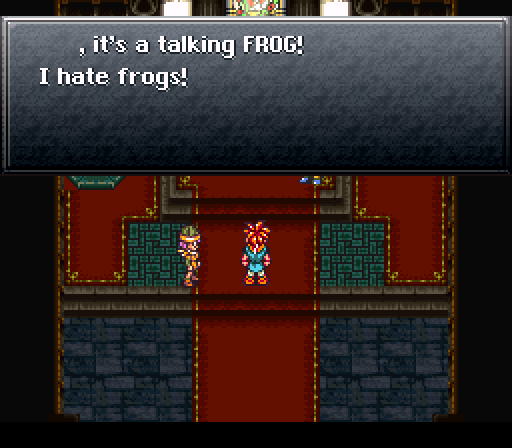 Your social skills are lacking.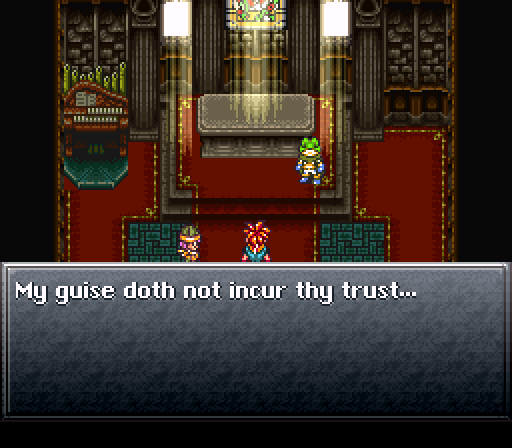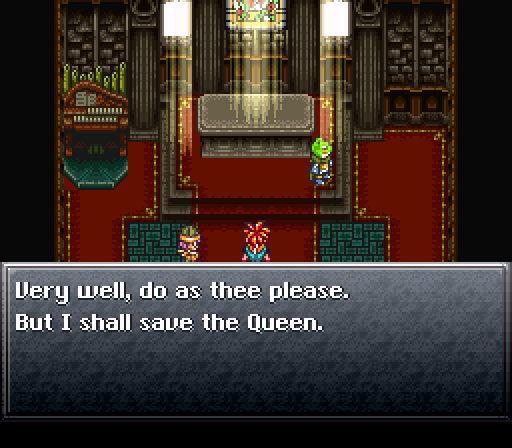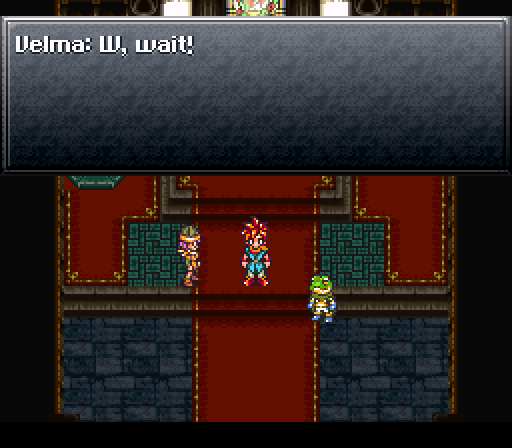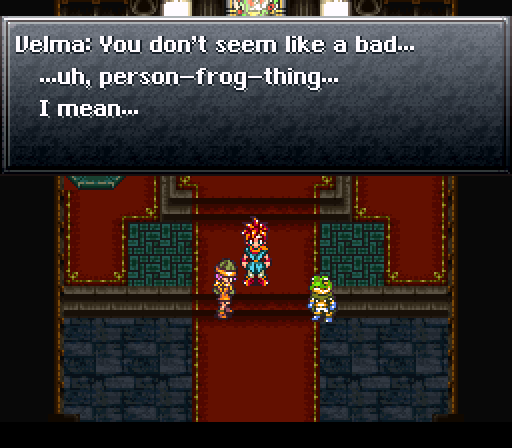 Do you ever talk to other people?
_____ doesn't count.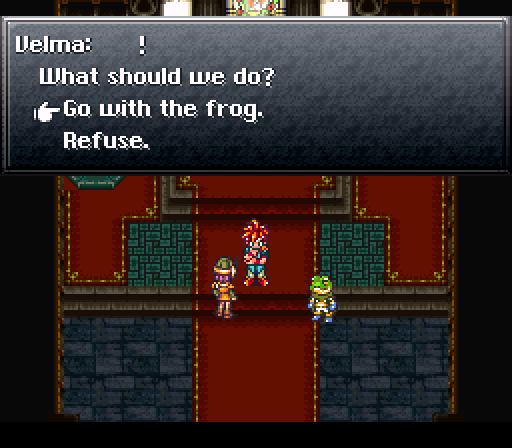 _____, however, welcomes anyone that isn't Velma.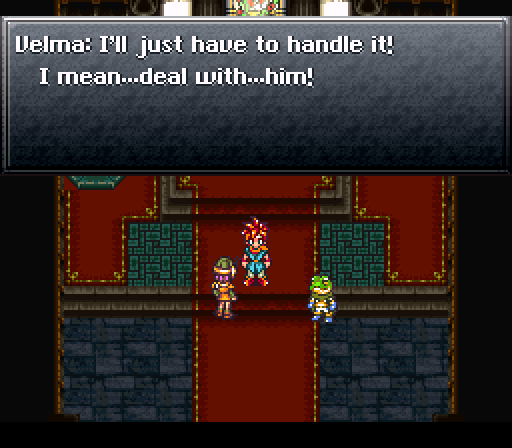 You just don't screen your thoughts, do you?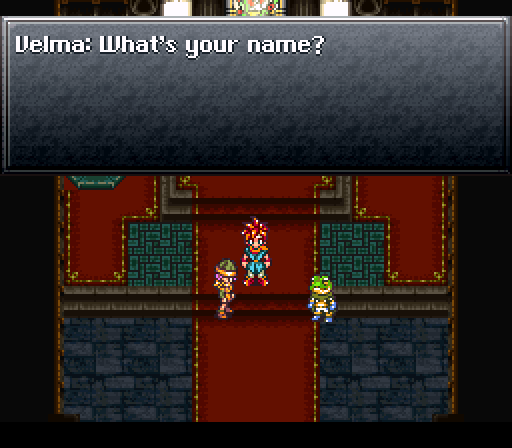 This frog has a name.
What is his name?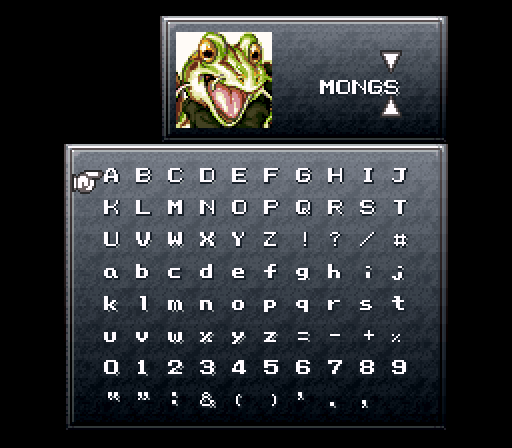 It is not MONGS.
I have totally completely run out of things that end in ongs.