Part 60
Chapter 10: The Endings
After returning from 600 A.D.
As mentioned in the title, this ending is attained by taking the right teleporter after returning from 600 A.D.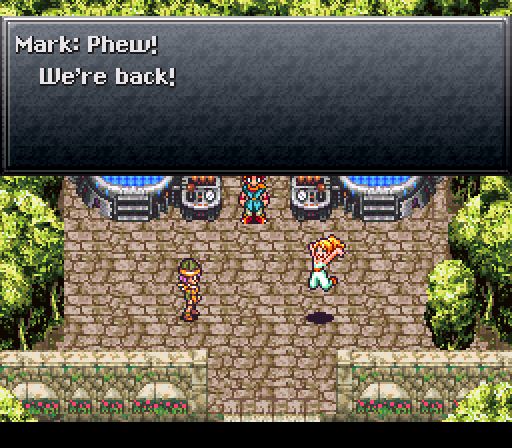 Once again, you're stuck with just _____ and Mark to fight Lavos.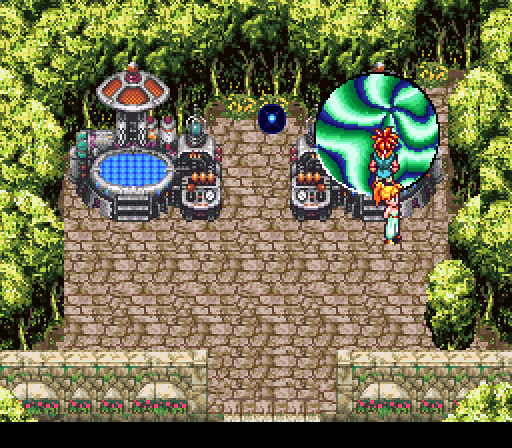 Wee.
Once Lavos is defeated...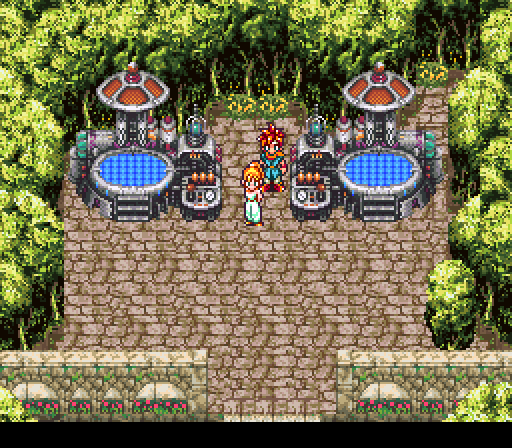 You're returned to the Millenial Fair. Everything seems normal.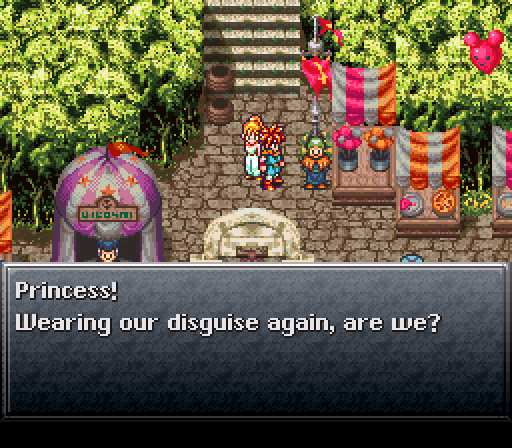 Except every townsperson says this. It's impossible to convey through screenshots, but they also
croak
.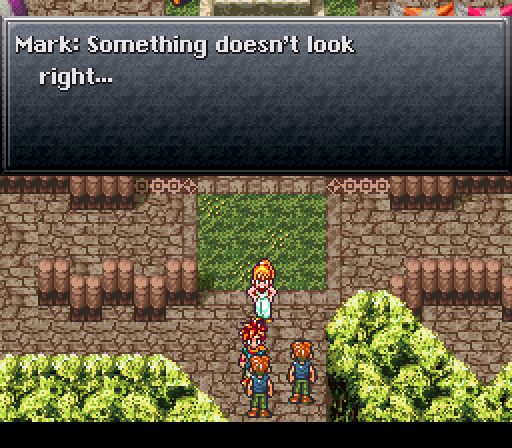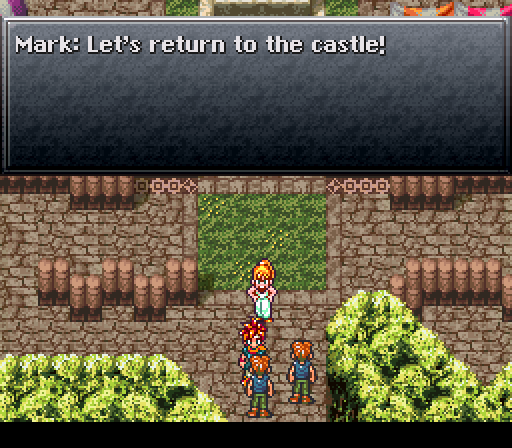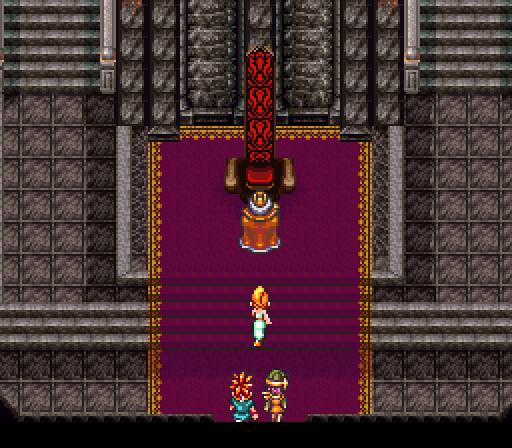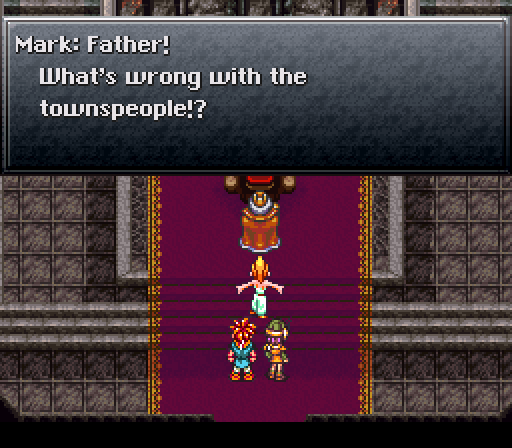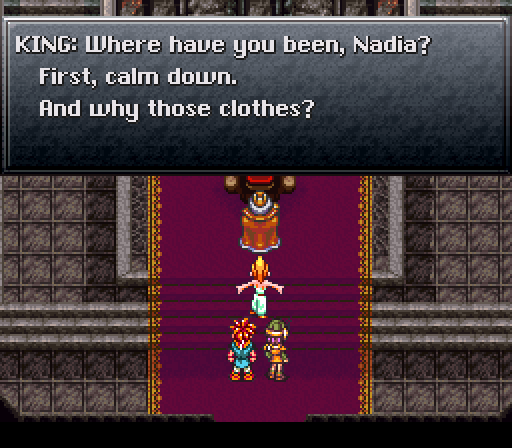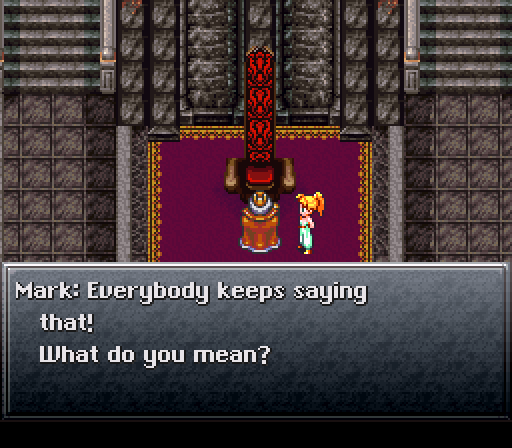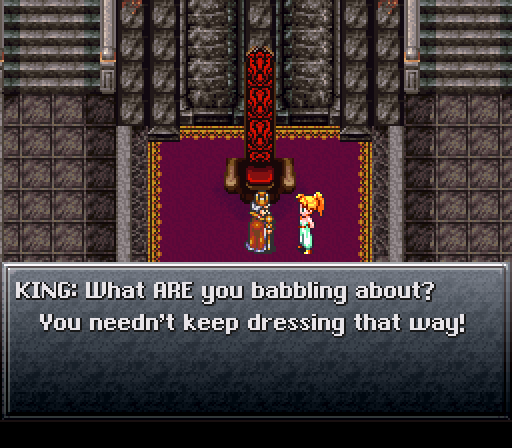 Like a slut?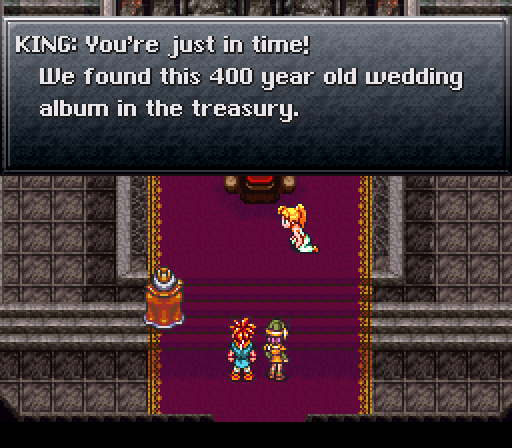 The king
hopped
over there, by the way.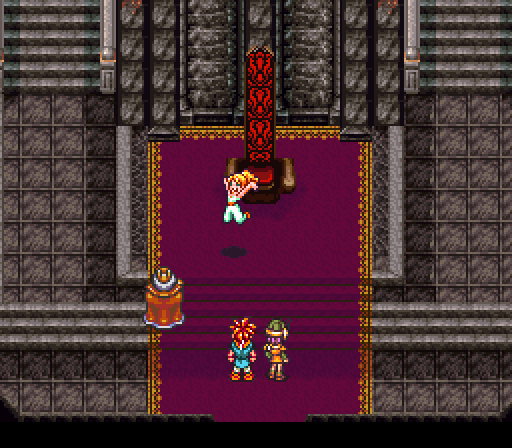 And Mark follows.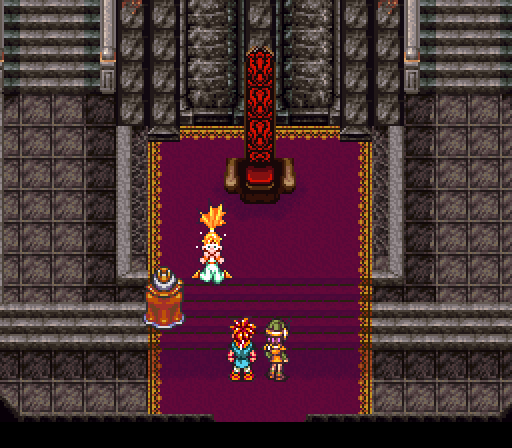 And is thusly surprised that her speech is now proceeded by frog croaking.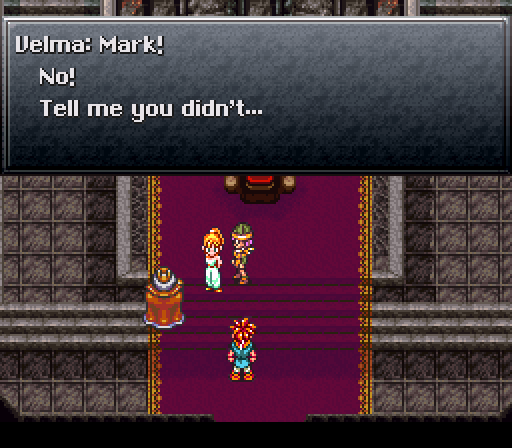 Didn't what? WHAT?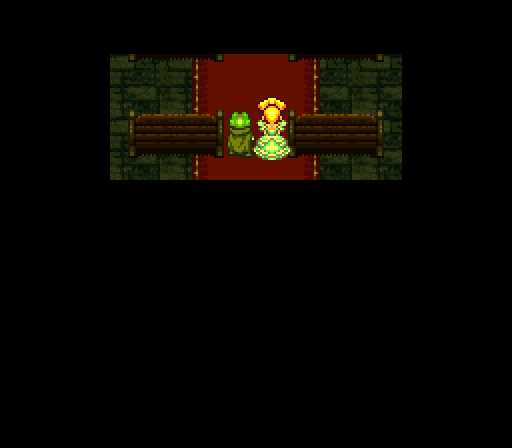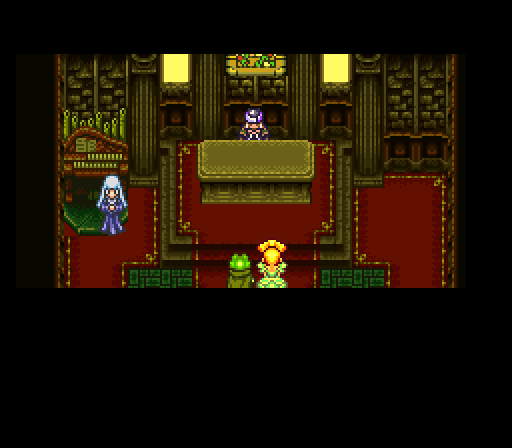 What...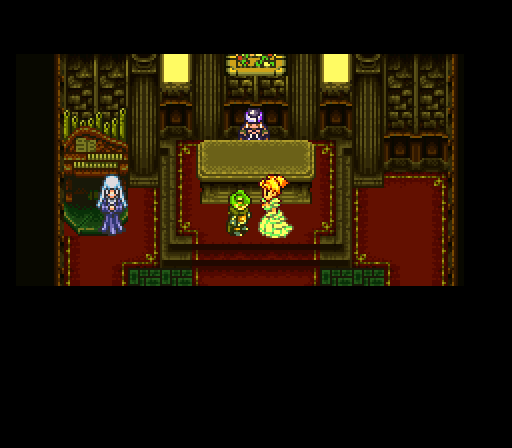 She...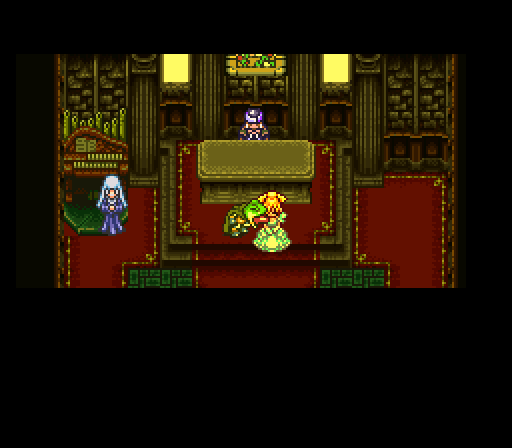 AGHSDGSFGHAGDHSAHGHGHHFHSFKHFBKBHF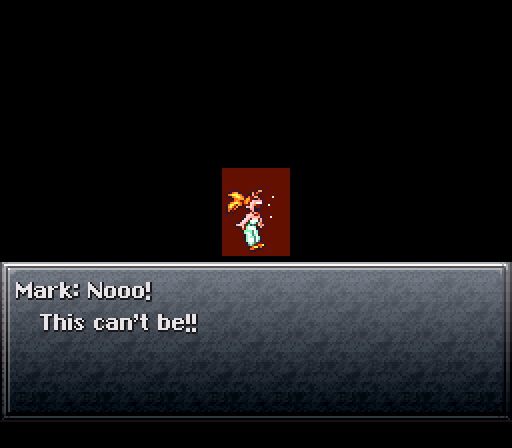 FUCKING FOUL

I CAN'T GET IT OUT OF MY HEAD