Part 22: Architect: Astoria in D Minor - WeX Majors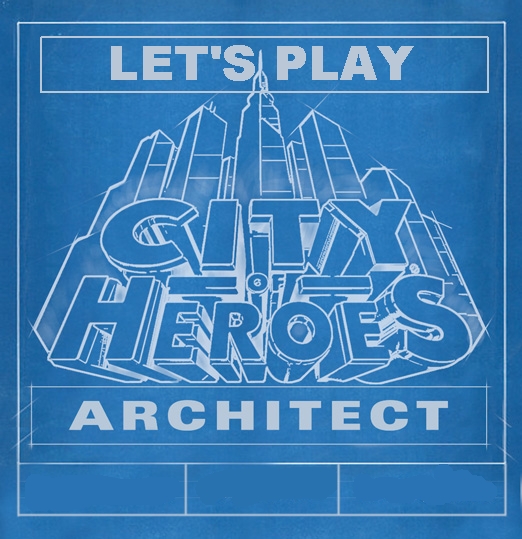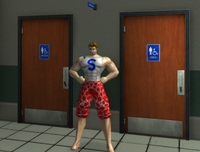 Greetings and Salutations to all those out there in Internet Land! I am Shower-Man, Defender of Bathrooms, Destroyer of Mildew, and your guide to this uniquely heroic mission. See, Dark Astoria is a pretty weird-o place. A bunch of evil zombies, floating heads, and fog so thick it looks like a CRX-5200 Deluxe Sauna in there! Now I must admit, that I'm pretty new to this "Superhero" thing myself. I used to be just a installer for a local Shower Repair Shop until the shivans came down and wrecked everything. Suddenly I'm able to shoot water out of my hands and Crey Labs is nice enough to hook me up with a sweet set of tools to help in my crime-fighting career!
Now unfortunately, I can't really show you just how Heebie-Jeebie Inducing DA is, cause the hazard zone guards say I'm not at a high enough level to head in there, but luckily Architect Entertainment (who have *amazing* corporate washrooms lemmetellyouwhat) have said there's a mission involving Dark Astoria that's "just what I need"! Sweet! Lemme go put on my Battle Gear, and we'll get going!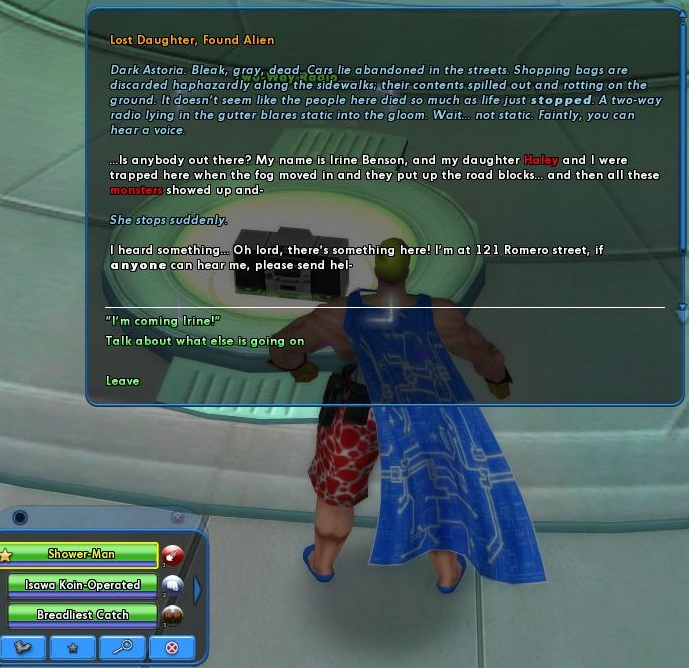 A lost child! Well, I simply can't allow that to happen on my watch! But from the sounds of it, I should probably grab some help. There doesn't seem to be that many fellow heroes around though, so it might be a bit difficult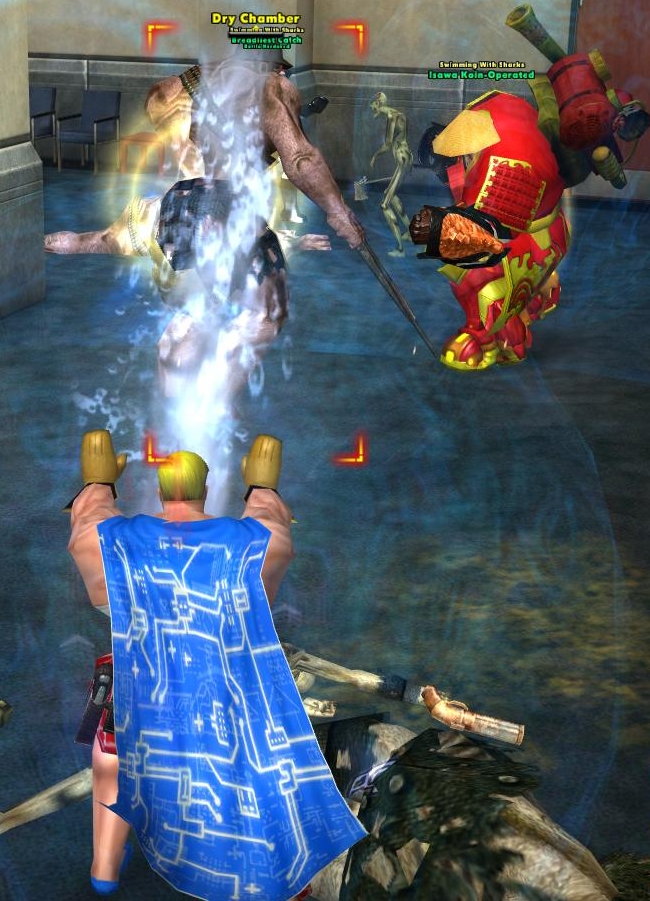 Bah, looks like we're doing fine! Turns out Fire and Water don't make too bad of a combo. Then again, it's also a large robot producing said fire. Better make sure he doesn't accidentally set the whole building aflame!
[
Water Blast shows that it's been designed recently. It's an amazing set filled with tones of AOEs as well as single attacks that do quite a lot of damage. Water Jet is one of a few powers that can take advantage of Tidal Power. Tidal Power is a simple buff that takes hold once you've used three powers that build up the meter. When you have 3 stacks of Tidal Power, certain moves will have their secondary effects enhanced. Water Jet uses Tidal Power interestingly, as it allows you to immediately cast it once you use the TP'd Jet, allowing you an instant chance to build TP back up.
]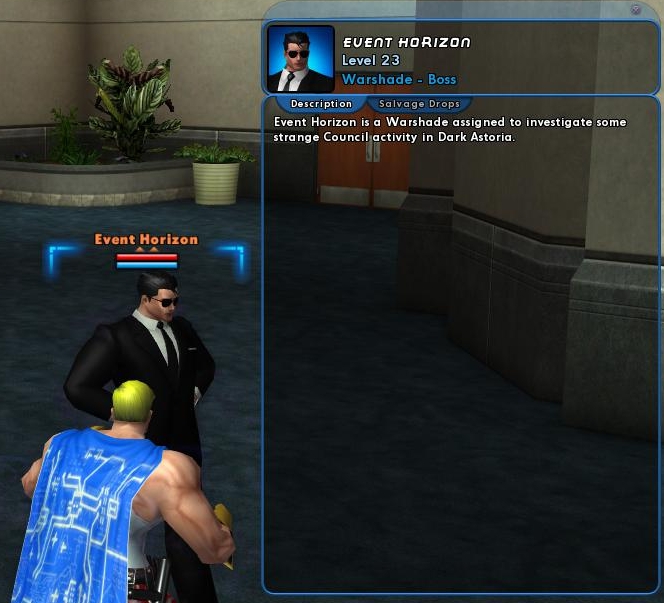 Eventually we find a Warshade, who says he knows a guy who might be able to help us find Haley. Turns out that some of the council was stuck here when the fog first rolled in, and they're attempting to use Horizon's ID Badge to get the heck through the war walls. Can't say I blame em, this place is creepy.
We beat up the rest of the lackeys, and high tail it back through the portal. Irine's still distraught over losing her daughter, and that's something a hero simply can't stand! Once More, Into The Breech!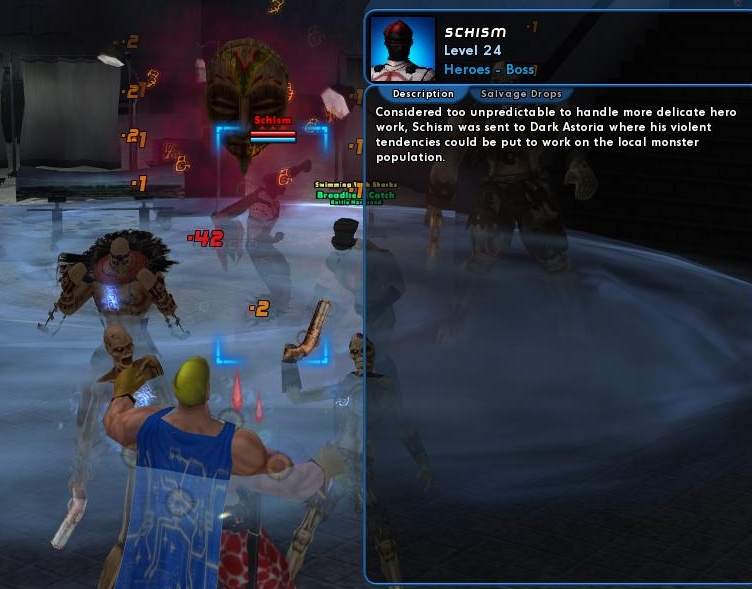 Oh this guy does *not* look like good news. But he says there's more survivors in this hospital, and gosh darn it, We're Heroes! That's What We Do!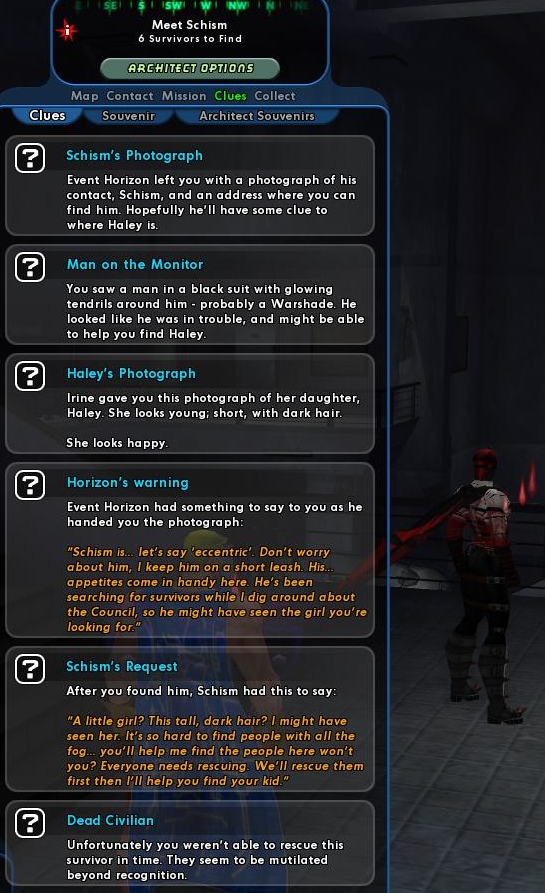 Oh...Oh that's terribly unfortunate. These poor souls didn't stand a chance. Still, I wonder why the zombies would bother putting them into body bags? These sickos are gonna have to pay!

Getting a little Dehydrated, are you you sick freak?!
[
Dehydrate is my favorite heal that doesn't involve a Forrest shooting up around you. You literally draw a tube of water out of your opponent, giving you a HealOverTime as well damaging the opponent. It's a pretty twisted Heal conceptually, and it looks amazing to boot.
]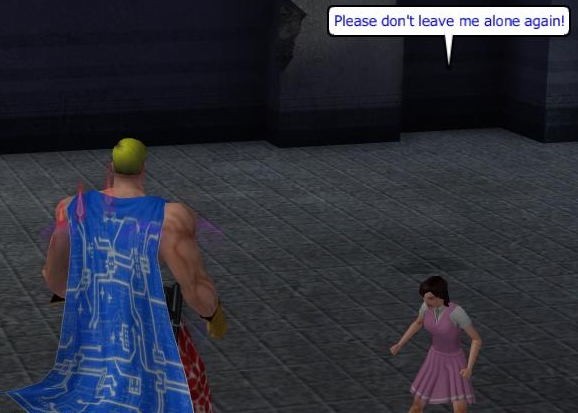 Haley! Oh thank bleach we found you. Come on Young Lady, your mother is worrying herself sick so we gotta get you out of this weird hospital asap!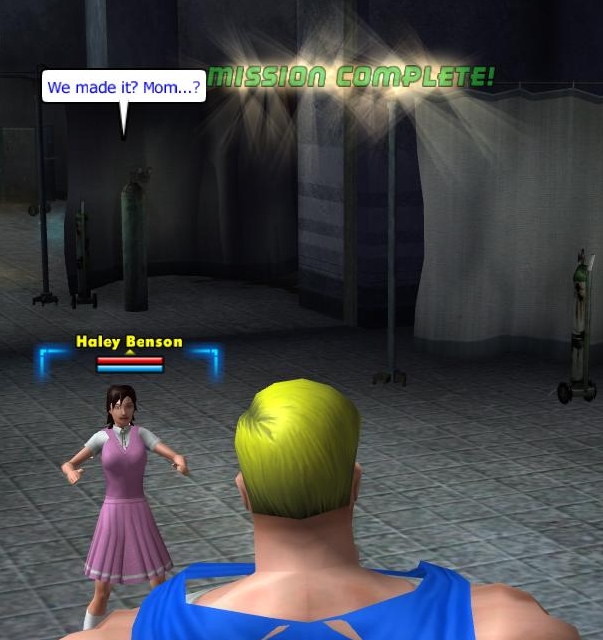 Ahhh Another Mission Complete! Yes Haley your mom will see yo-NO! HALEY, WAIT!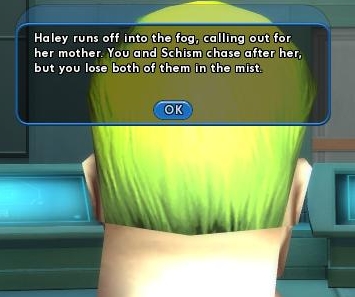 Gah! This is terrible! We can't just let a little girl wander around the- We have to tell her mother...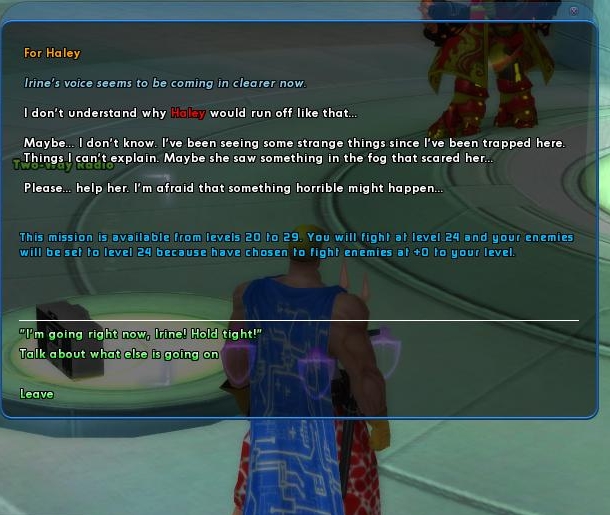 Sorry Irine, Don't worry, we'll be back before you can say "For Fashionable Bathrooms!"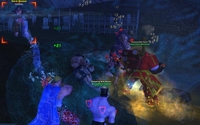 *AHEM*WAHEREISSSHHEEE?! Ya like it? It's my Batman Impression. Been working on it for awhile, kinda hurts my thro-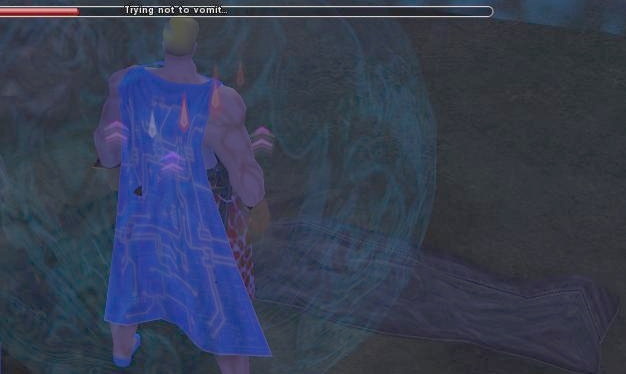 Oh no.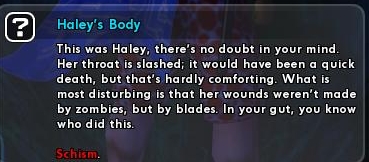 No. This is terrible. We Failed. Who could do such a thi...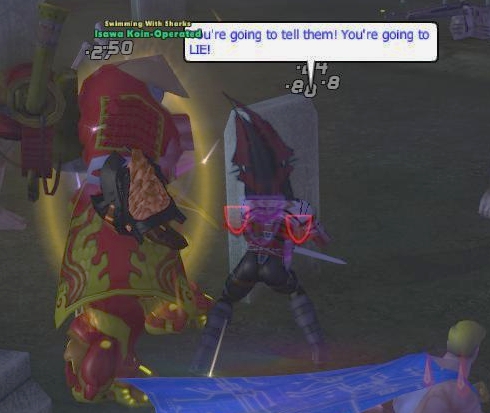 MURDERER! YOU KILLED A LITTLE GIRL! WHATS WRONG WITH YOU?! YOU'LL PAY FOR THIS!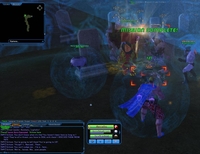 I...I'm So Sorry Haley...Irine...Oh god, I have to tell Irine...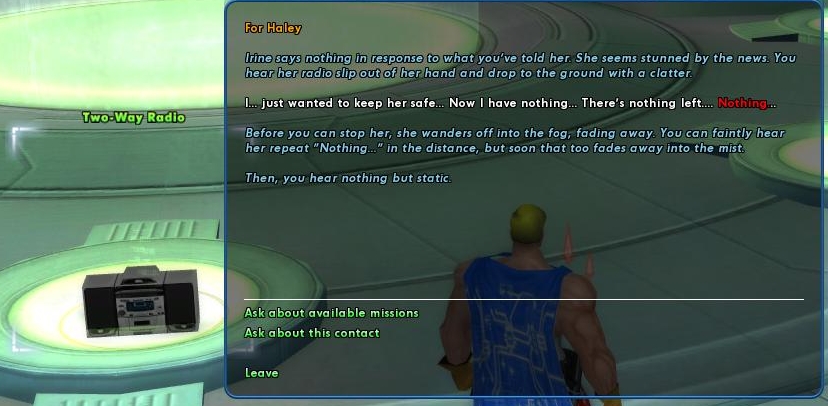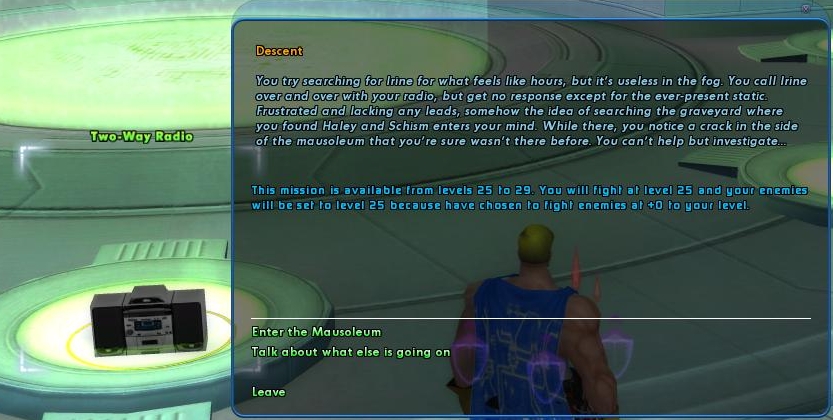 For you Irine, and for Haley...Time to put a stop to this...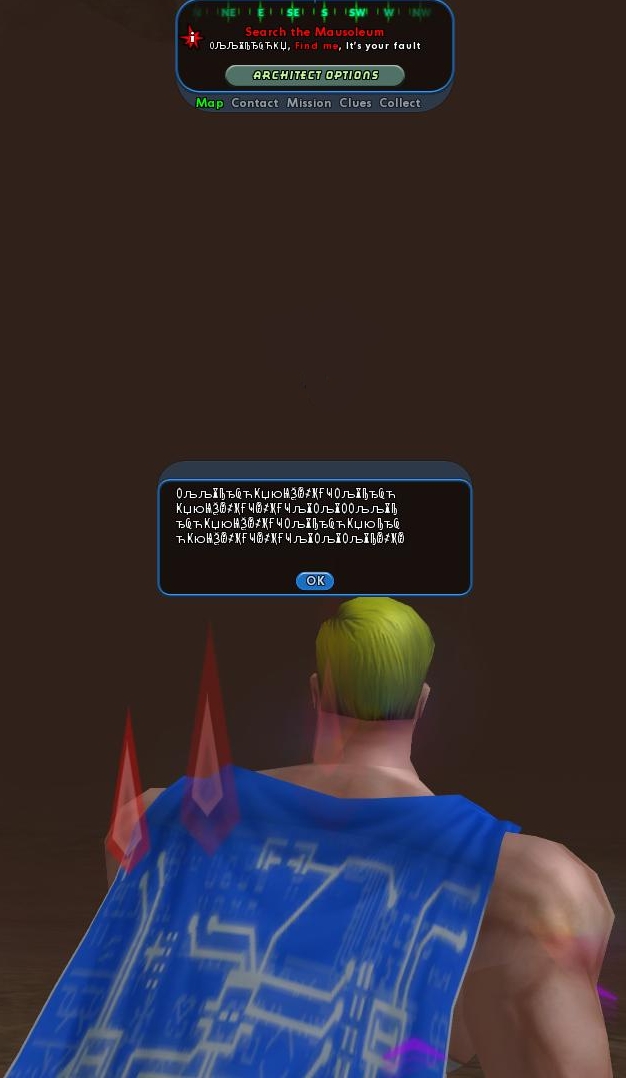 What The....
OH GOD, THE VOICES, THEY WONT STOP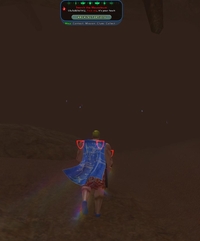 I CANT TAKE THIS I'M GETTING OUT OF HERE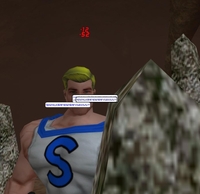 NOOOOO! YOU HAVE TO LET ME GO!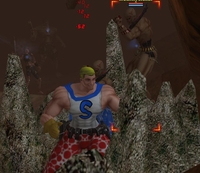 PLEASE IM NOT A HERO!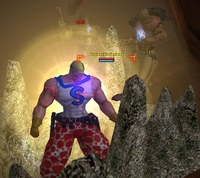 I DONT WANT TO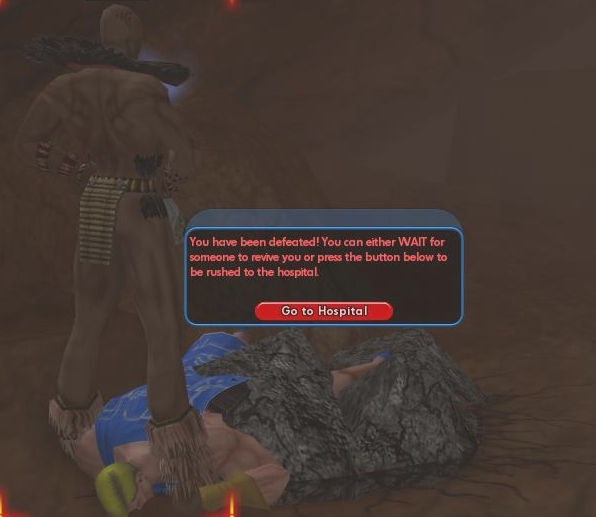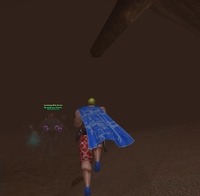 Fuck This. I want out. We're all getting out of here.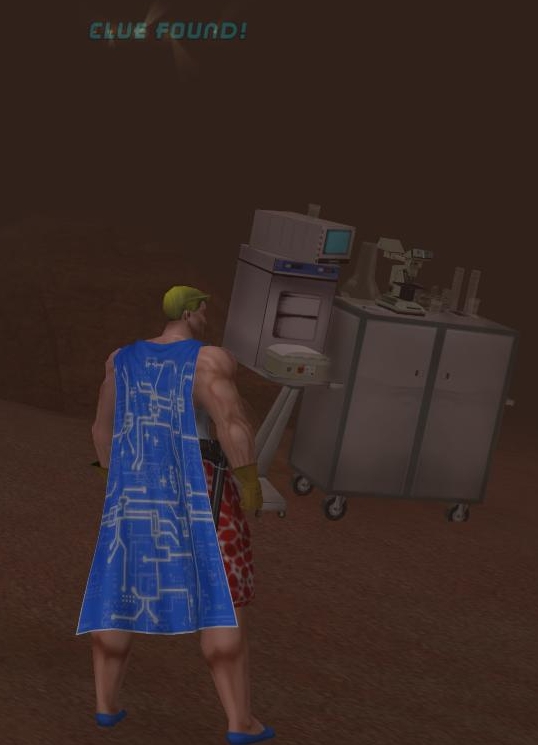 NO
NOT AGAIN


I DIDNT KILL ANYONE! THAT FREAK DID! SHUTTHEFUCKUP!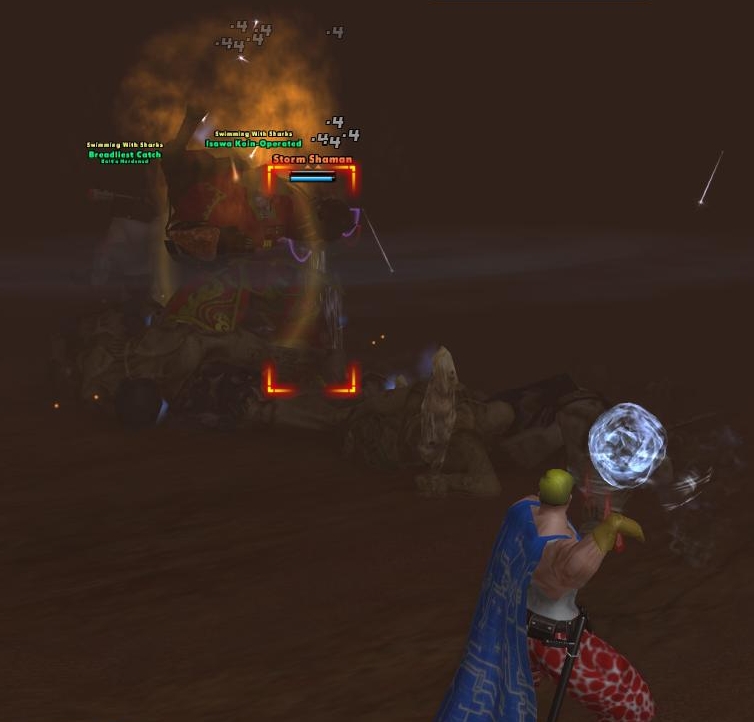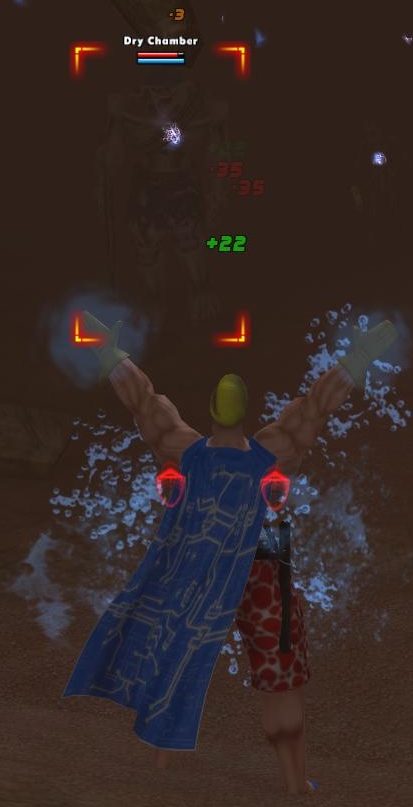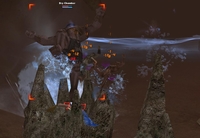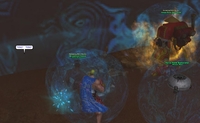 Wait...What?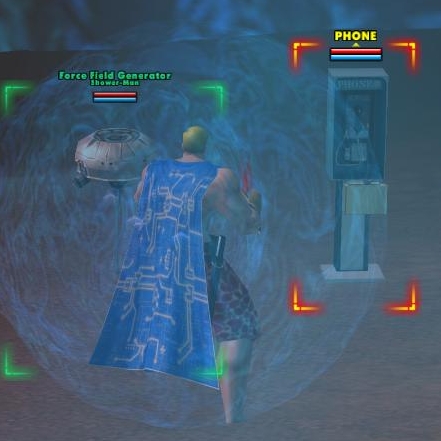 The...Fuck...ummm...Hello?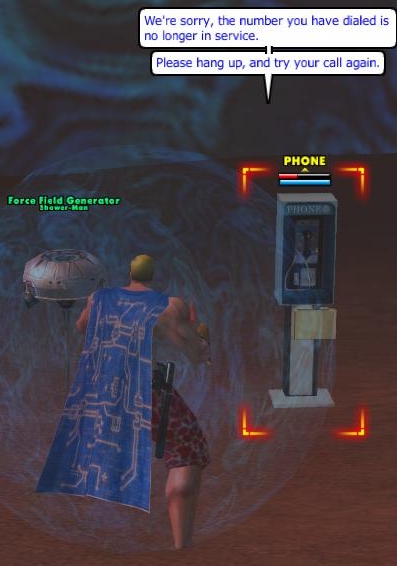 FUCK YOU AND YOUR DAMN GAMES I DONT WANT THIS ANYMORE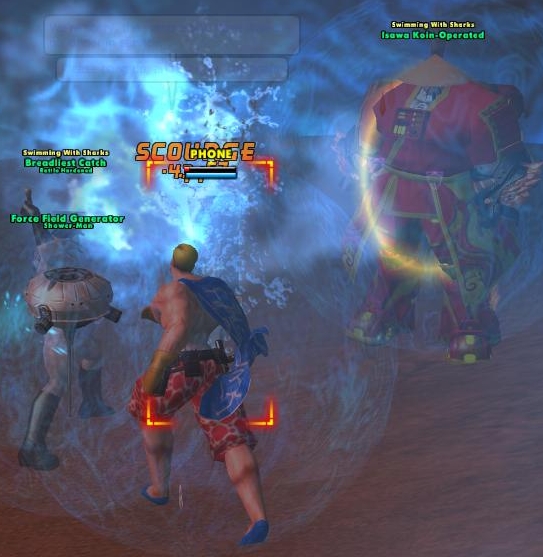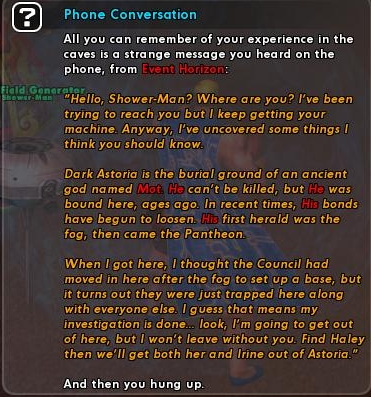 ...What on gods clean floor just happened? Who's this Mot dude? Man, this stuff sounds pretty serious, we'd better get out of this weirdo cave.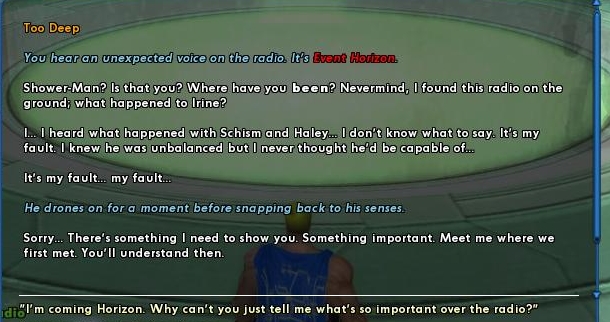 Man, poor Horizon. He must be acting all weird cause of Haley. Can't blame him, I'm amazed I've been able to keep it together.

Uhhh...sure thing EH. Whatever you say...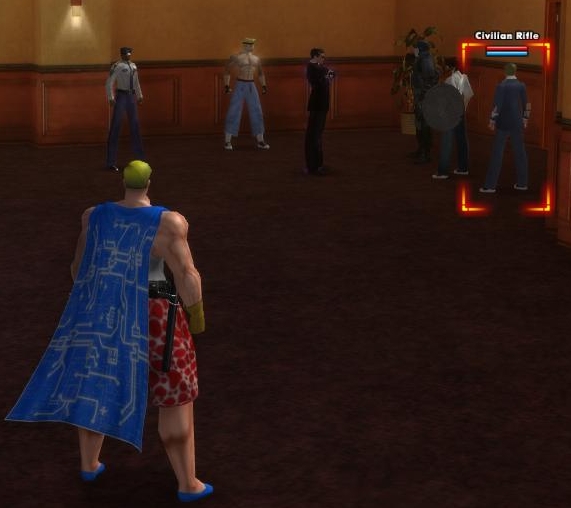 Oh look, Civilians! In Dark Astoria! That's amazing Horizon, great wor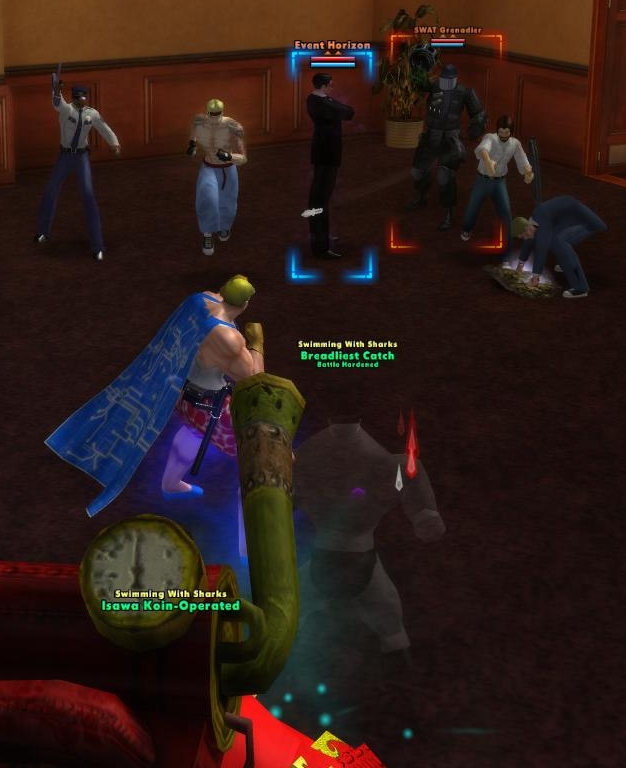 Of course, they've gone nutzo. Figures. So we knock all of them on their keisters and EH starts going all philosophical on us.
Event Horizon posted:
You can pray to whatever gods give you comfort. They can't hear you here. We're all puppets to someone elses's whims. Self-Determination is a comforting fantasy. A question we should always ask ourselves: Is what I'm doing right? Whose side am I on?
Then he goes and takes off!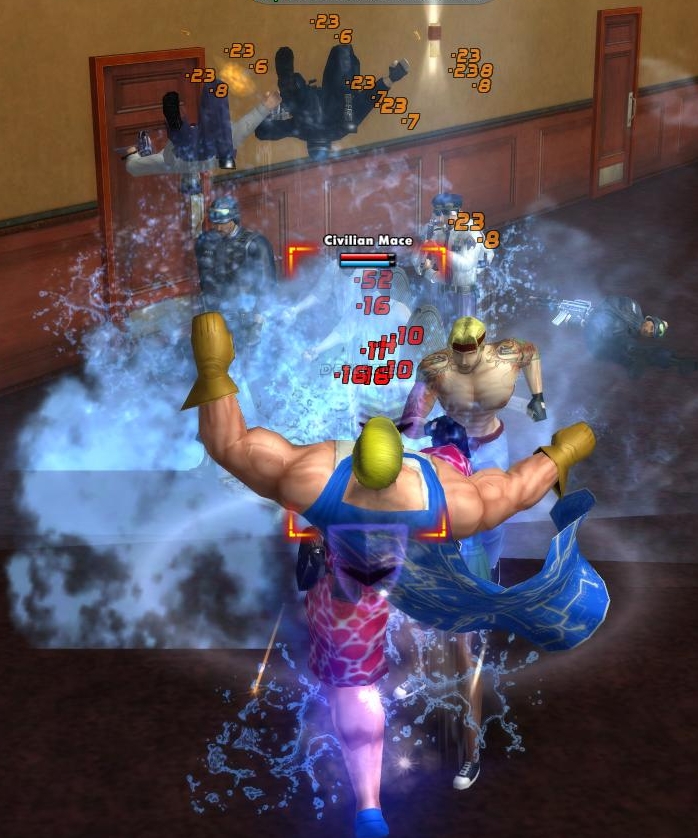 So now we gotta go through this office, with all of these nutzos constantly attacking us. Luckily we do a pretty good job til we find a big ol' hole in the floor. And lemme tell ya, it ain't Water Damage that caused it.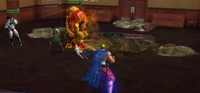 We go through the tunnel, and EH has flipped his gourd! He's trying to blame *ME* for killing Haley!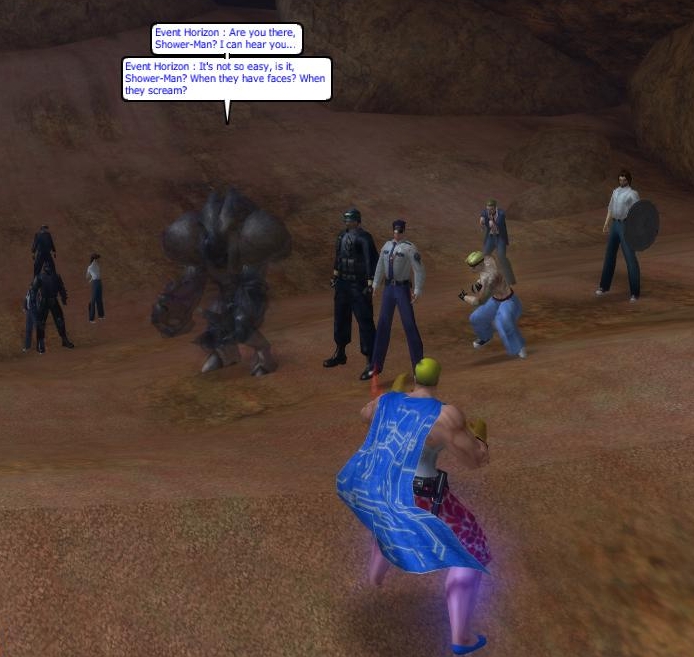 Well....Screw You! I didn't bring that girl in here! I wasn't even around when The Fog came in! I was just...I'M JUST A COMMERCIAL MODEL! I DIDN'T SIGN UP FOR THIS!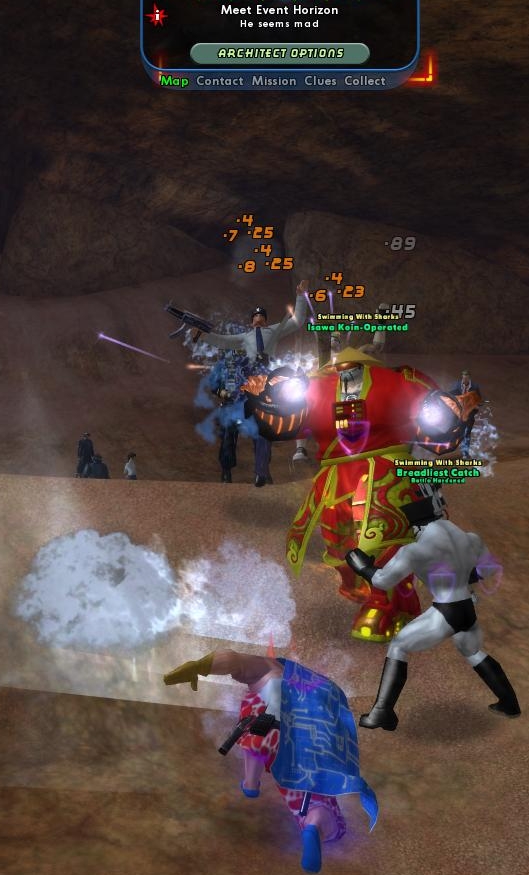 YEA, WATER CAN BE HOT TOO, ASSHOLE!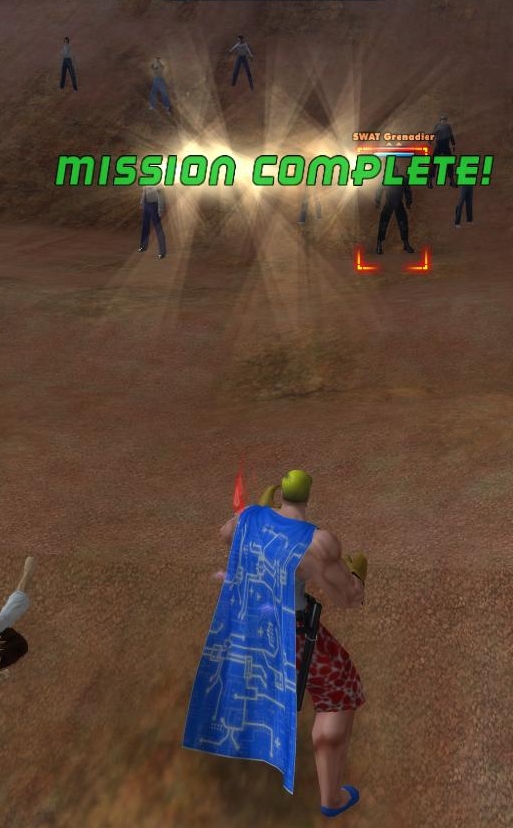 Fuck You, you damn space lobster. I've had it with this place. Let's get out of here.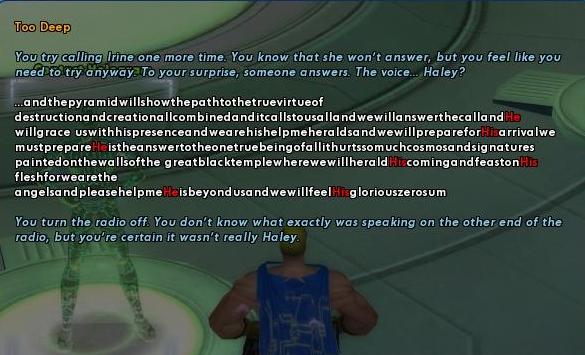 I think I need to go rethink my life. This hero stuff may not be for me.