Part 32: Attila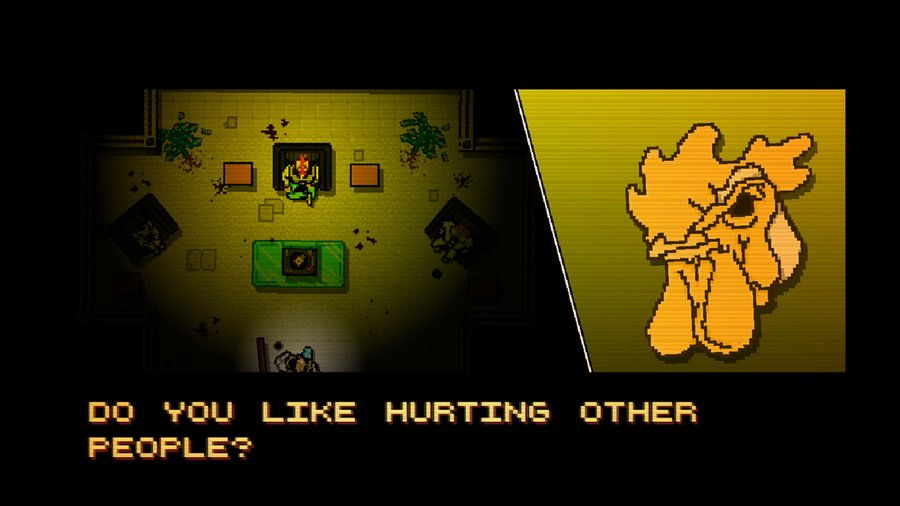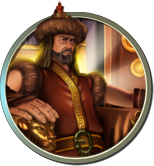 YES I LIKE HURTING OTHER PEOPLE!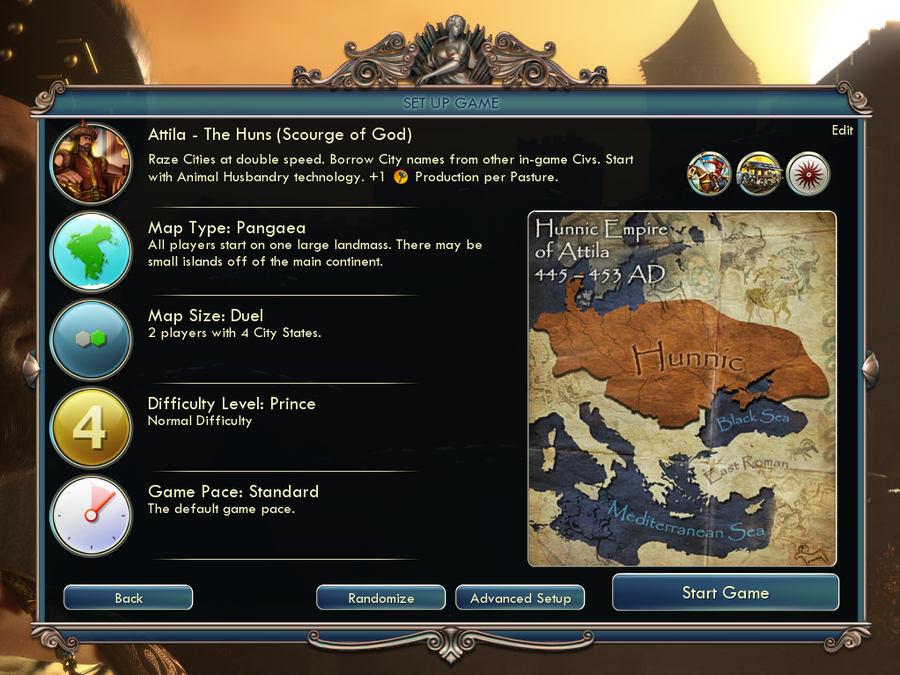 SUDDEN DEATH! US AGAINST SOME OTHER POOR FOOL!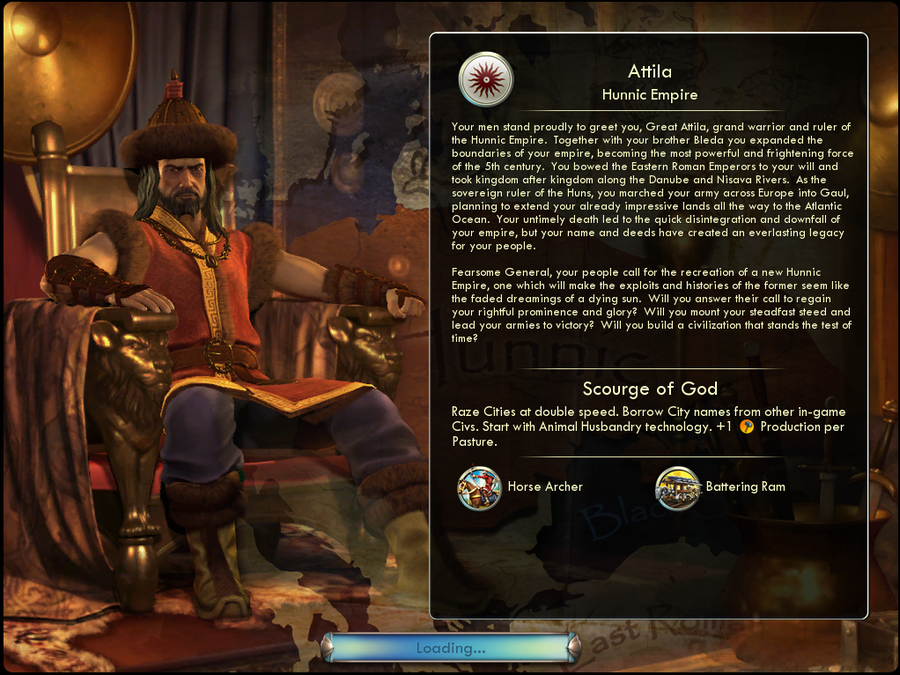 MY CHAIR ANNOYS ME! I SHALL PURCHASE ANOTHER, WITH BLOOD!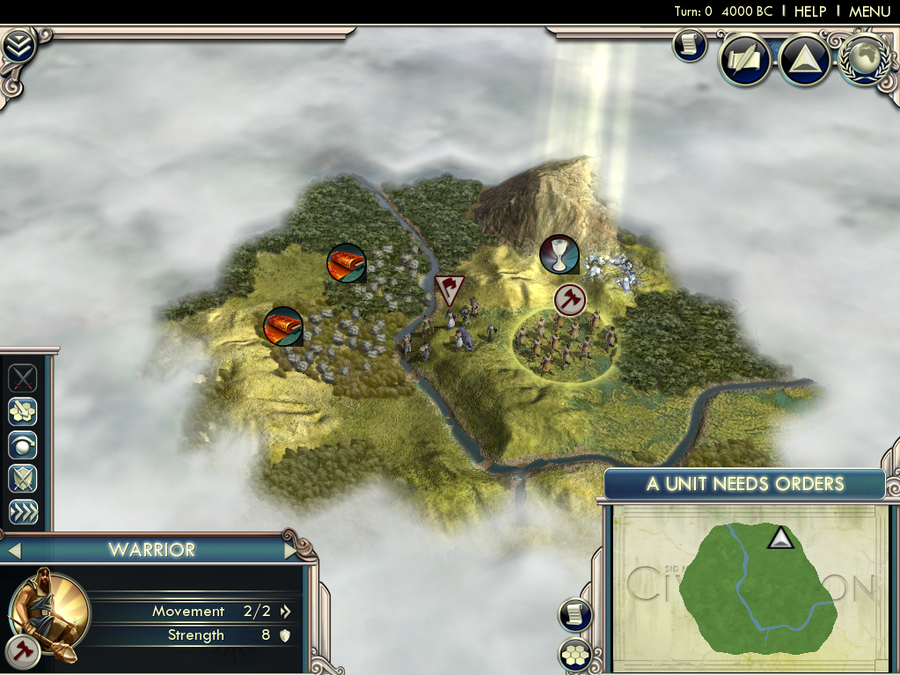 MY PEOPLE HAVE NO PAST. THEY EMERGED FROM NOWHERE, TO KILL EVERYONE WHO WAS NOT THEM!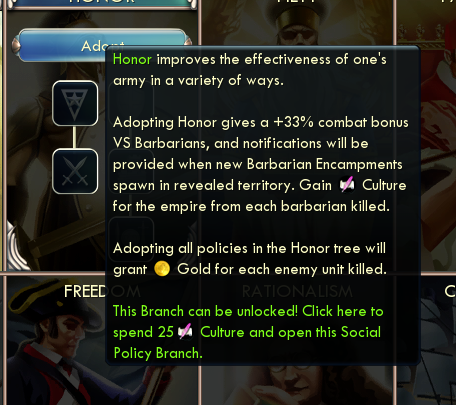 WE CARE NOT FOR GROWING CITIES OR SPREADING OUR OWN CITIES. WE DO NOT EVEN GET TO NAME ORIGINAL CITIES. WE CARE ONLY ABOUT KILLING. STARTING WITH THESE FILTHY BARBARIANS!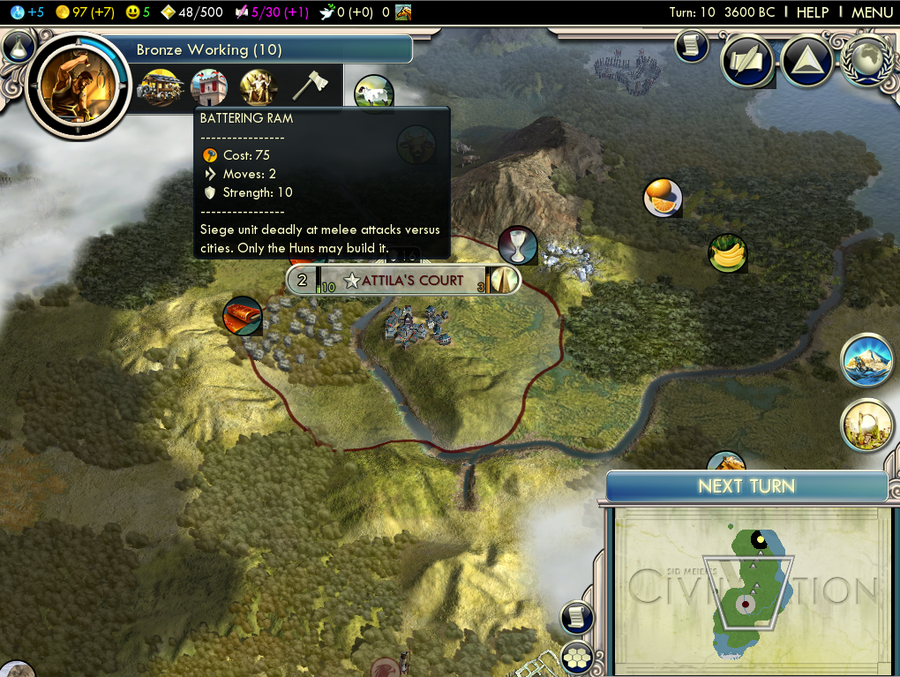 SPEARMEN ARE FOR KILLING HORSES. HORSES ARE OUR FRIENDS! WE NEED NOT SPEARS. WE GET BATTERING RAMS INSTEAD!
THEY KILL CITIES!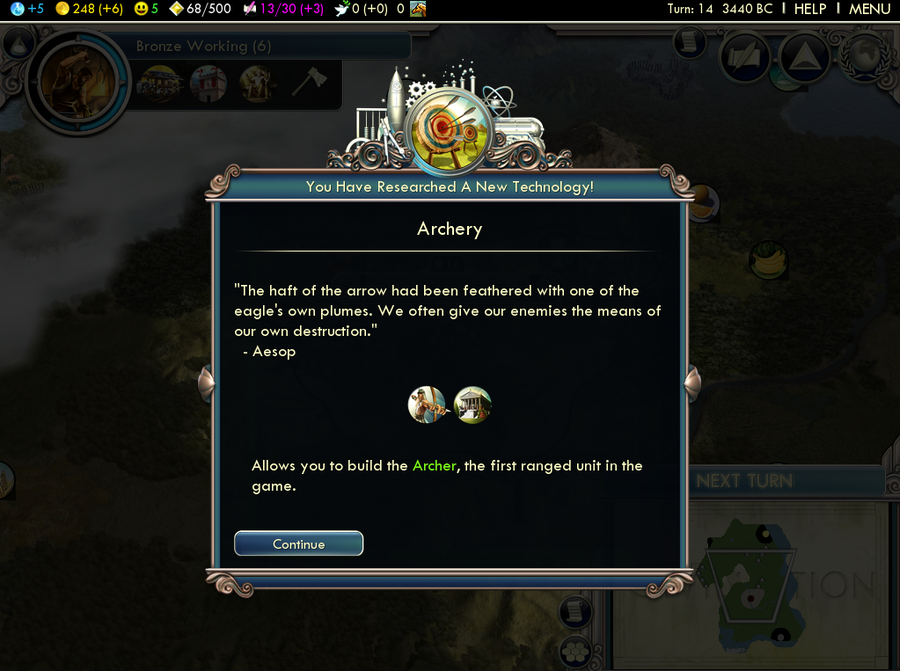 ARCHERY IS AWESOME AND IT LEADS TO EVEN MORE AWESOME TECHNOLOGY!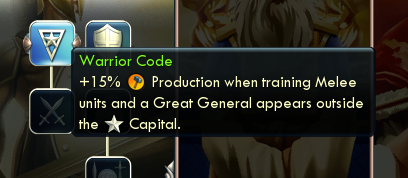 BECAUSE OF OUR WARRIOR CODE WE GET MANY VOLUNTEERS AND AN INSTRUCTOR FOR THE MEN.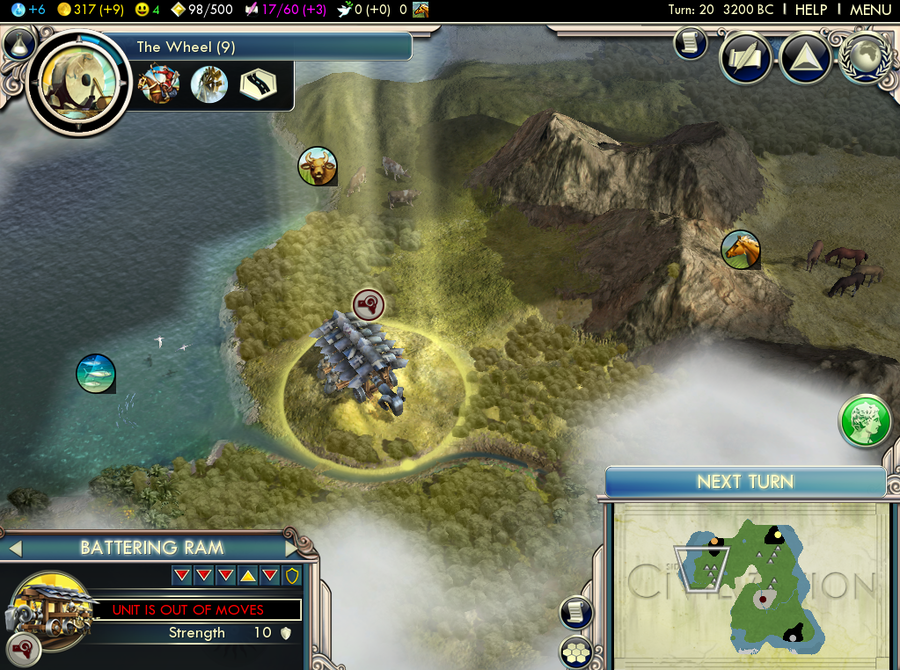 OUR WARRIORS FOUND AN ANCIENT RUIN AND UPGRADED THEMSELVES INTO A BATTERING RAM! RAAAAM! RAAAAAAAAAAAM!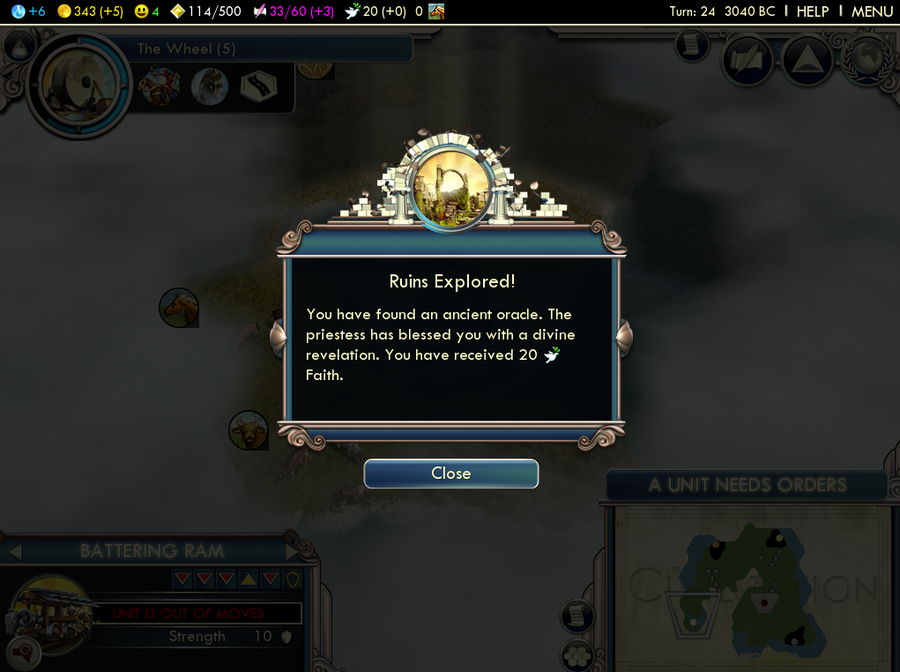 ALL YOUR RELIGIOUS ICONS BELONG TO ME NOW!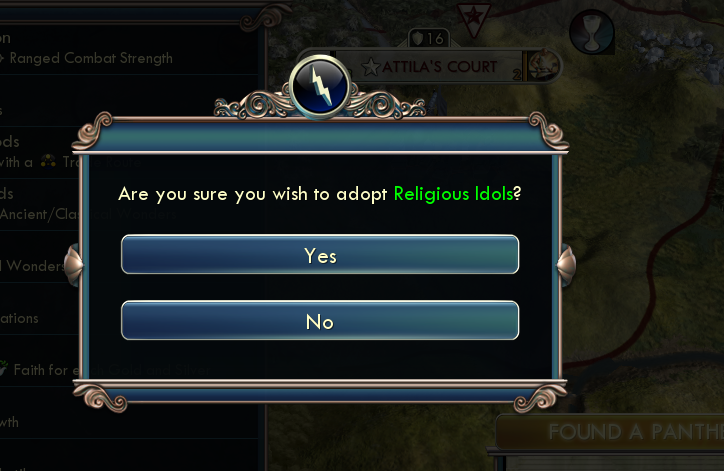 WE SHALL BASE CULTURE AND FAITH UPON STEALING SHINY THINGS. THIS GIVES US MORE OF BOTH FOR SILVER AND GOLD DEPOSITS. EVERY GOOD WARRIOR ENJOYS BLING!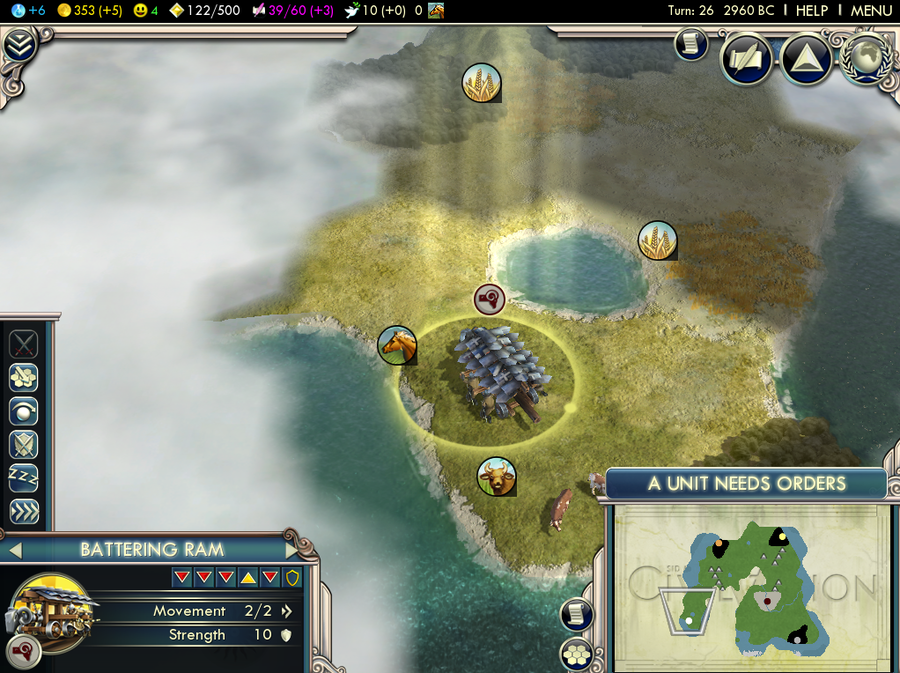 RAMS ARE SADLY BAD FOR EXPLORING. THE ARROW SHIELDS BLOCK OUR VISION. WE BUMP INTO THINGS A LOT. SINCE IT IS A RAM, THOUGH, BUMPING INTO THINGS IS GOOD!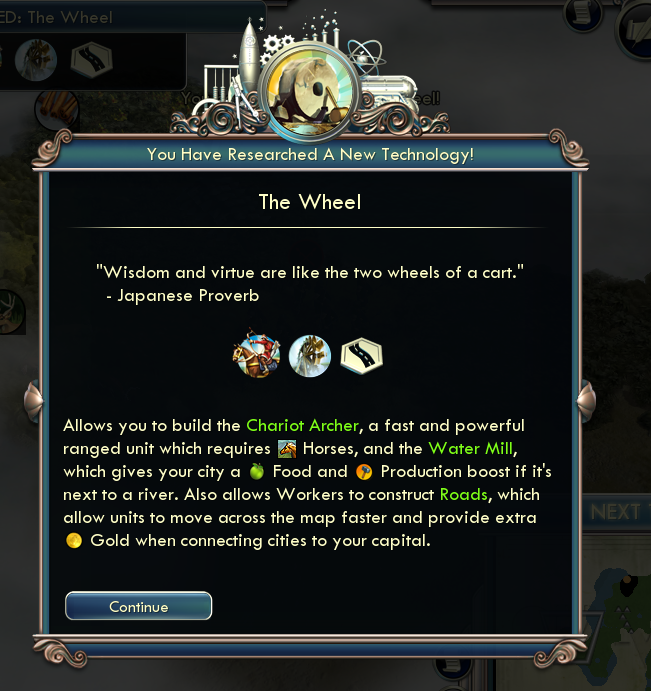 YES. THIS IS GOOD. KILLING ENEMIES BEFORE THEY CAN REACH YOU IS GOOD. DOING SO FROM HORSEBACK IS EVEN BETTER. THE HUNS ARE THE ORIGINAL DRIVE-BY GANGSTAS!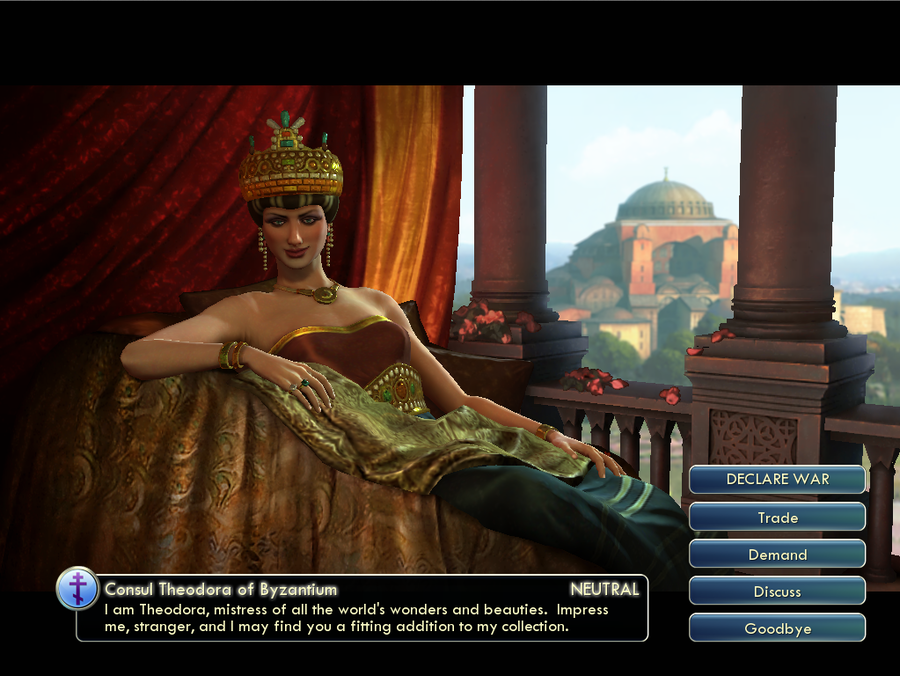 YOUR BLING IS MIGHTY. I SHALL TAKE YOUR BLING, AND SIT UPON YOUR COUCH!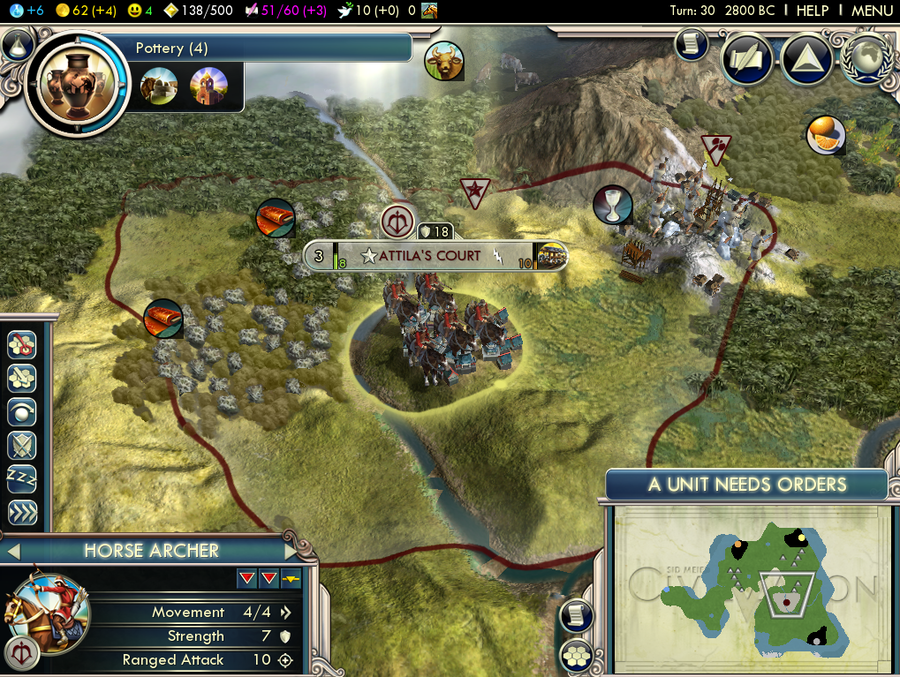 BEHOLD THE MIGHTY HORSE ARCHER! WE DO NOT NEED ANY STUPID CHARIOTS! WE DO NOT NEED ANY STUPID HORSE HERDS! WE SUPPLY OUR OWN! WITH THESE SUPPORTING OUR RAMS WE ARE INVINCIBLE!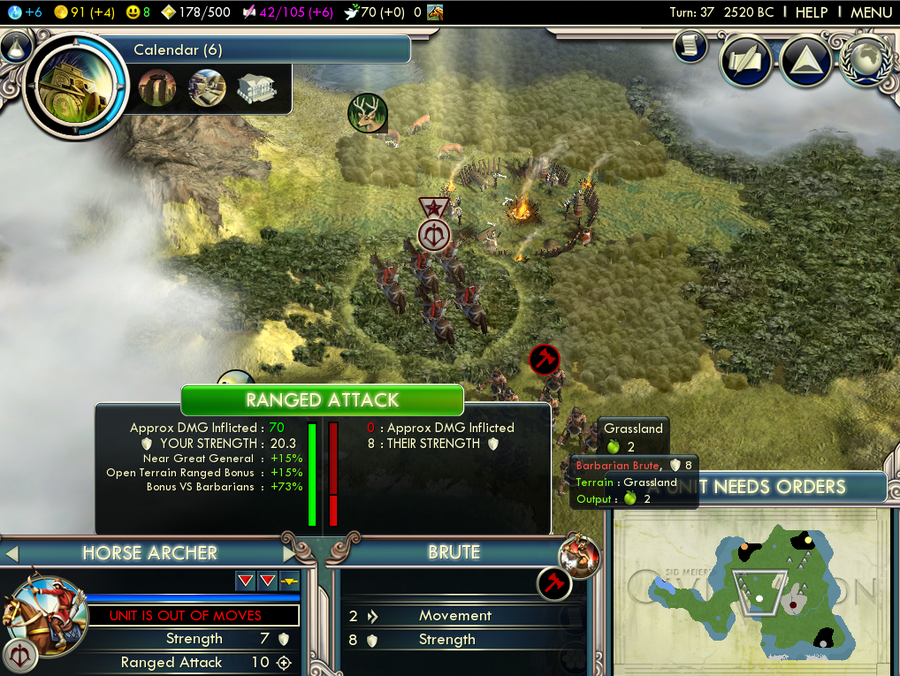 OUR HORSE ARCHER IS ANNIHILATING THIS BARBARIAN CAMP WITH EASE.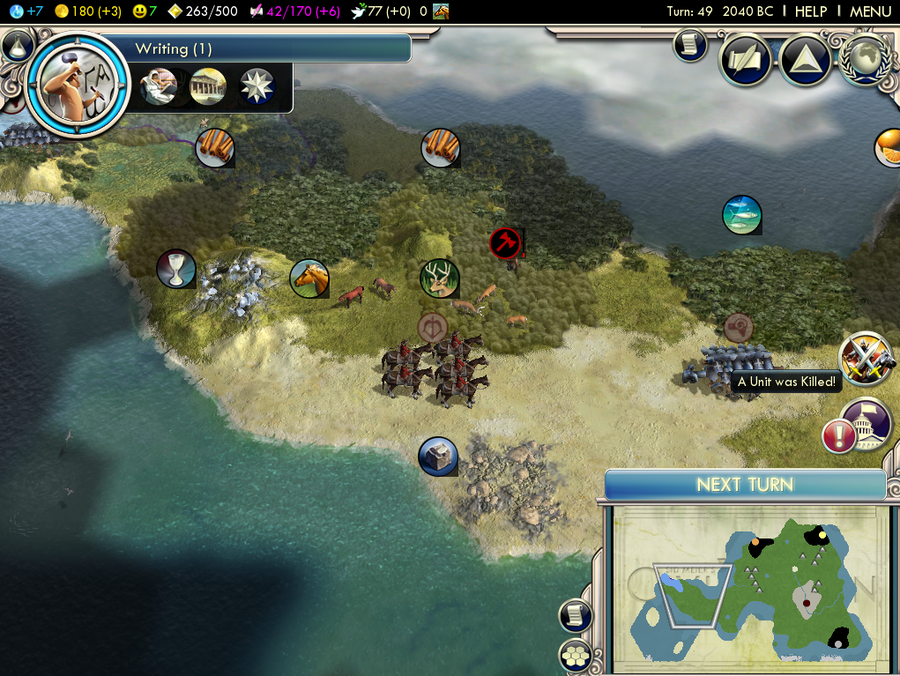 THIS BARBARIAN CAMP KILLED OUR GREAT GENERAL. IN RETURN I DESTROYED THEIR CAMP AND FELLED MOST OF THEIR WARRIORS WITH ARROWS. WITH THEIR HOVELS IN RUINS THEY HAVE NOTHING LEFT TO DEFEND. THE WOUNDED BRUTES WEEP LIKE CHILDREN WHOSE TOYS HAVE BEEN TAKEN FROM THEM!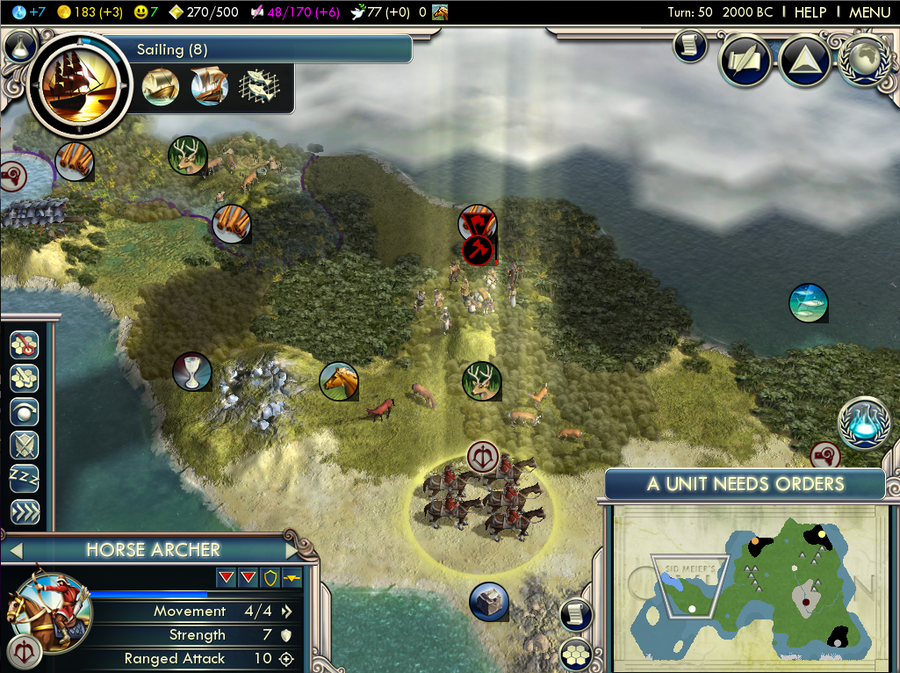 WHILE RUNNING AND CRYING FOR THEIR MOMMIES, THE BRUTES CAME UPON AN UNDEFENDED SETTLER FROM BYZANTIUM AND CAPTURED IT.
GOOD.
MY ENEMIES CONFOUND EACH OTHER FOR THEY DO NOT YET KNOW WHO THEIR ULTIMATE FOE IS.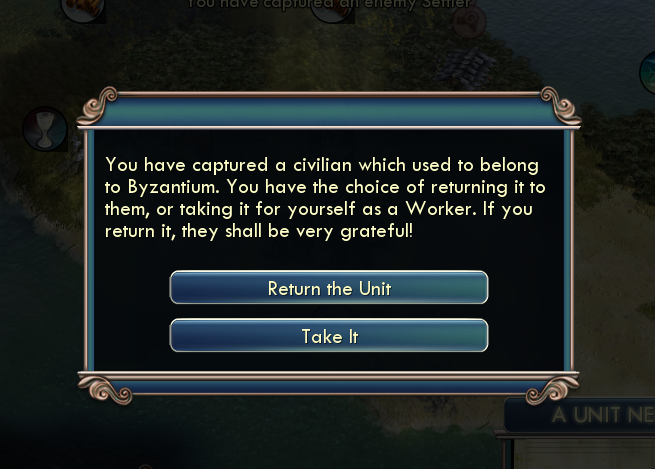 AHAHAHAHAHA. IT IS MINE NOW!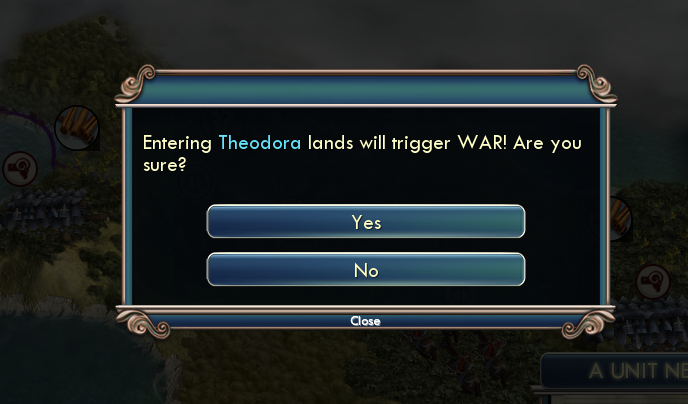 THE ANSWER TO WAR IS ALWAYS "YES!"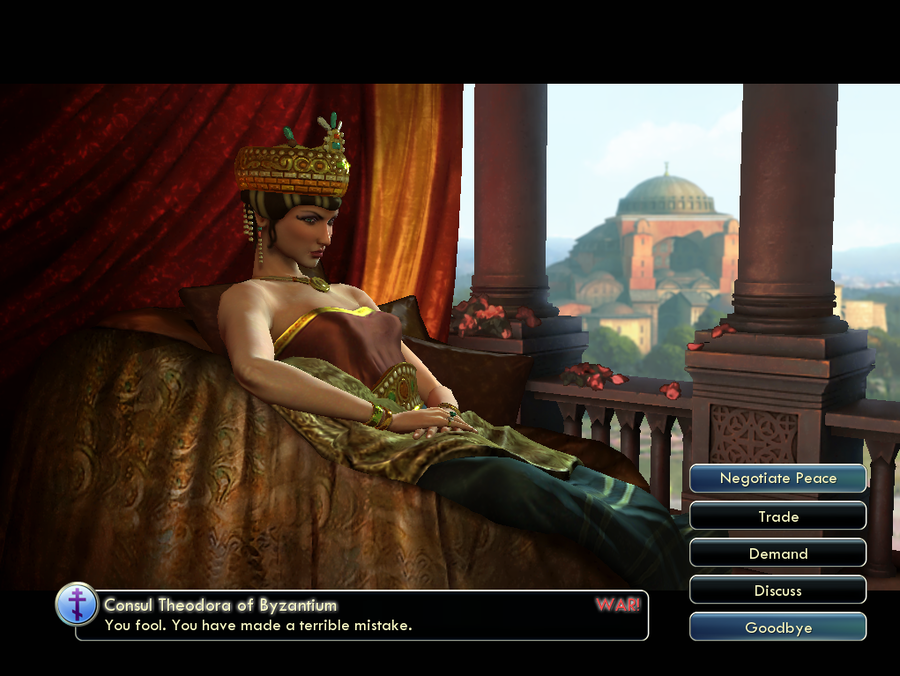 YOUR COMFY COUCH CANNOT SAVE YOU NOW!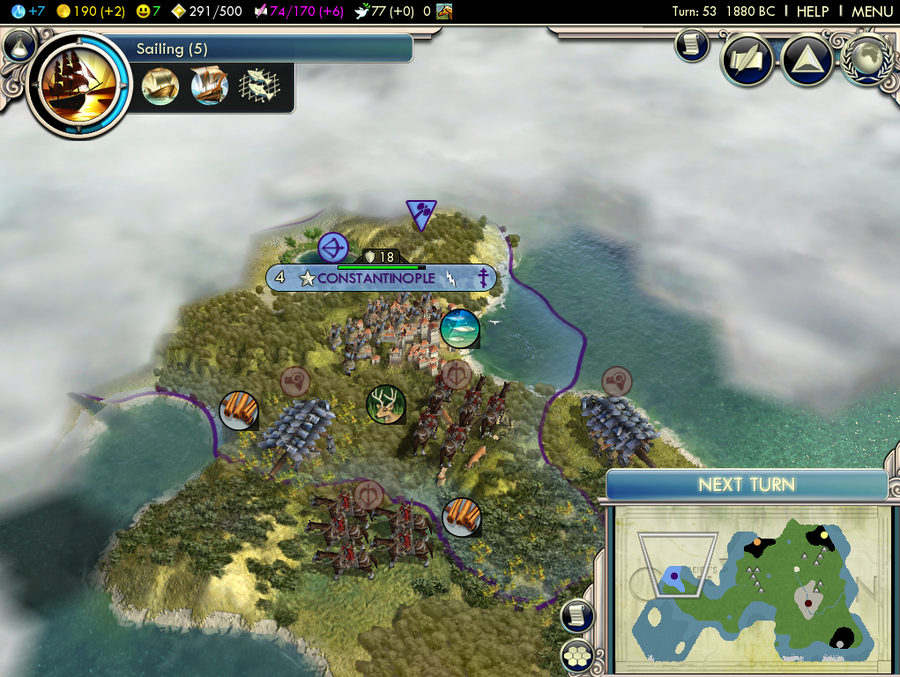 BATTERING RAMS COME WITH ARROW SHIELDS. YOUR FOOLISH ARCHER CANNOT SAVE YOU EITHER!!!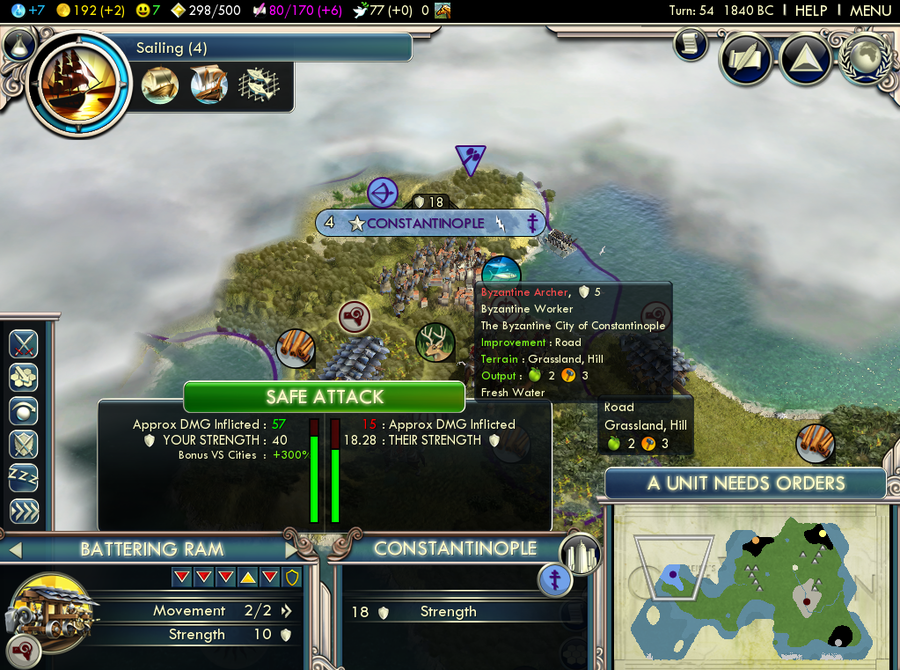 RAMS COUNT AS MELEE UNITS AND DO NOT NEED THE ASSISTANCE OF FOOLISH AXEMEN OR SPEARMEN TO CONQUER CITIES. THEY ARE AUTONOMOUS CITY-KILLING MACHINES!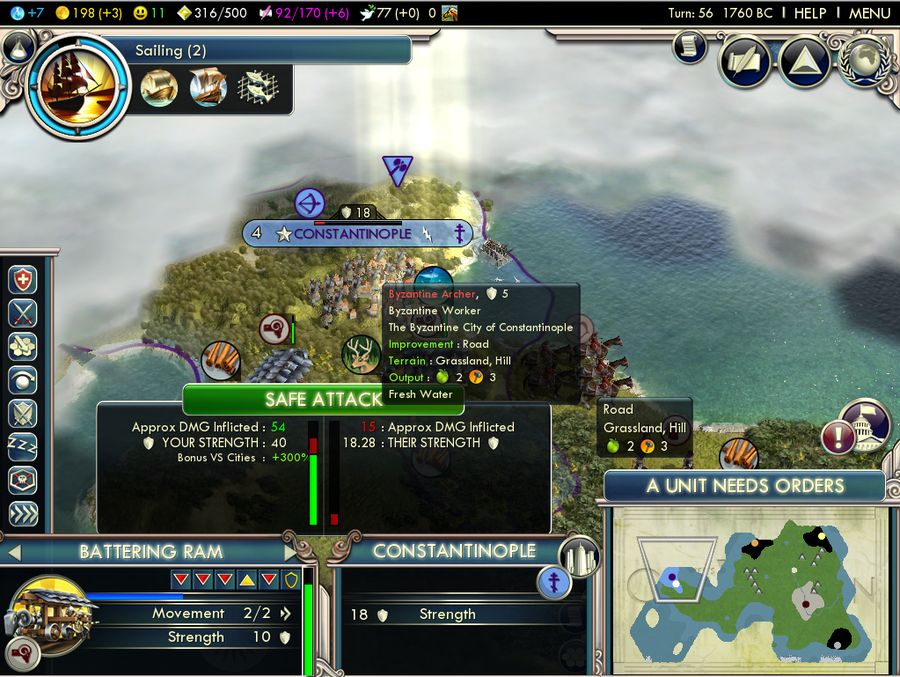 ON TURN 56, WE DESTROY OUR ENEMY!!!!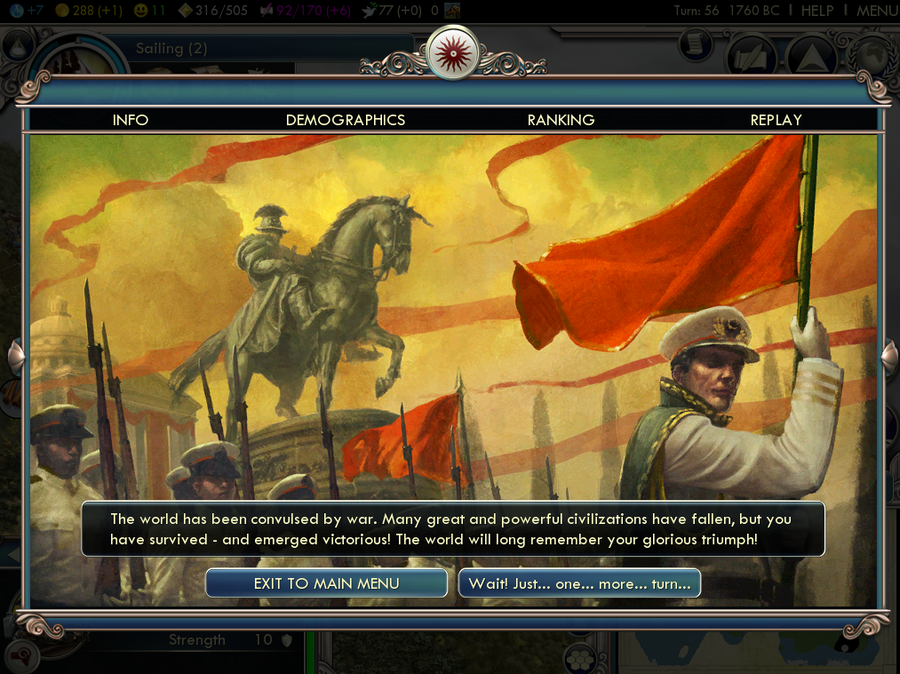 AAHAHAHAHHAHAHAHAHAHAHAHAHAHA!
HA HAA!
Hooooo…
As you can see, the Huns are quite powerful. In Civ V, snowballing is a very real thing, where early advantages become powerful late-game advantages, and Attila has
massive
early-game advantages. The downside is that most of the Huns' uniques become obsolete very quickly unless you make sure to get the most possible use out of them.
Attila is the only leader capable of wiping out rival civilizations so early in the game. Montezuma? A befeathered fool. Alexander the Great? A pretty boy concerned with impressing his friends. Augustus Caesar? A man playing with building blocks. Boudicca? A silly lady who loves trees. Genghis Freakin' Khan? A bully who picks on the weak. None of them are a match for Attila during his hour of glory.
That was refreshing. How about we see if I can make an interesting Culture game now? Ethiopia, you're up next!