Part 20: GDI Mission 03
GDI Mission 03
https://www.youtube.com/watch?v=OzVg3KVwTo0
GDI Mission 03

LATVIA
Population: 2,827,000
Geographic Area: 24,900 Square Miles
Capital: Riga
Government: Republic
Gross Domestic Product: Negligible
Point of Conflict: Jelgava
Military Power: Local Militia
Author's note: Does anyone else think its weird that the military power, so far, has been rated as "Local Militia"? Like... Estonia and Latvia have national armies, or is it more of a comparison to say, the USA or France?

We're congratulated by our boss, and then tasked with destroy NOD sam sites.
Location: Parnu, Estonia
Objective: Destroy NOD sam sites in the area to gain access to A-10 airstrikes, then destroy all Nod forces in the area.
Briefing: Build up forces to destroy the Nod base. Once all Nod SAM sites are neutralized, air support will be provided to combat obstacles such as turrets. Destroy all units and structures to complete the mission objective.
Author's note: YES. GRENADIERS. YEESSSSSSSSSS.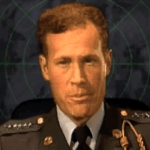 Name: [REDACTED]
Aliases: [REDACTED]
Affiliation: GDI
Occupation: Our boss, presumably
Voiced/Played by: Eric Martin
Has been around for 3 missions, yet refuses to tell the GDI Commander who he is.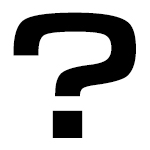 Name: Colonel Morelli
Aliases: Unknown
Affiliation: GDI
Occupation: Air Support Commander (UNCONFIRMED)
Voiced/Played by: N/A
Author's note: Mentioned, but not seen.


COMMUNICATIONS CENTER
ARMOR: MEDIUM
COST: 1000
SECONDS TO PRODUCE: 66
POWER USAGE: 40
PURPOSE: BASE RADAR & COMMUNICATION
Allows the use of the radar screen as long as there is sufficient power. The radar screen allows for long range views of the battlefield and for commanding units over great distances. When playing as Nod against GDI in the solo play missions, destroying the GDI's Radar Facility will keep GDI from launching A-10 airstrikes against you.
Author's note: Gives us access to the allmighty A-10 Strike (A-10 Strike may or may not actually be allmighty).

GRENADIER
ARMOR: NONE
COST: 160
SECONDS TO PRODUCE: 7
RANGE: SHORT
WEAPON: HIGH EXPLOSIVE GRENADE
The Grenadier is a very useful all-purpose infantry unit. This troop is faster, can see further, and hit harder than normal infantry. The grenade this unit throws can not only go over walls, but can destroy them as well.
They 'splode good, too!!
Author's note: YES. GRENADIERS. YEESSSSSSSSSS. On a more serious note, these guys are great for their cost, speed, and attack, but beware of bunching them up as they are highly explosive.


A-10 GROUND SUPPORT AIRCRAFT
ARMOR: HEAVY
COST: N/A
SECONDS TO PRODUCE: N/A
RANGE: LONG
WEAPON: NAPALM BOMBS
These units are highly maneuverable, ground-hugging craft that level enemy units with napalm. When playing as GDI in the solo play missions, destroying all Nod SAM sites will give you access to the A-10 airstrikes. Since the A-10 bombs in a line, it is a good idea to pick a target that is part of a group. You can do damage to more enemies this way.
Author's note: Oh hey, there's an entry for this in the manual!