Introduction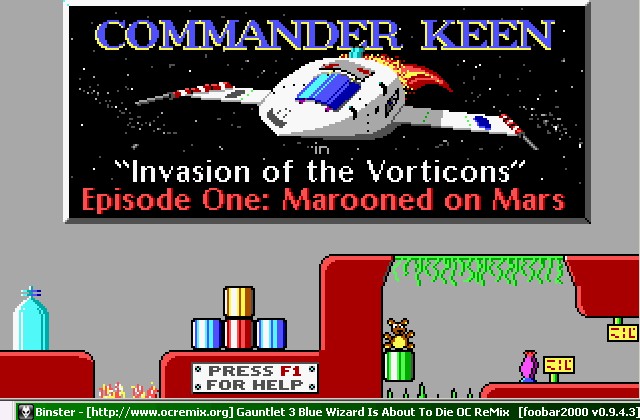 Hey there everyone!
So, Commander Keen. I could link you/paste stuff from the Wikipedia entry on this series but if you're here you either already know about the series, or you're like me and going into this blind, so we know pretty much the exact same information regardless. So there!
Commander Keen is this super classic series for a lot of people, although it went completely outside of my radar for most of my life. I was raised a Nintendo boy, you see, and I didn't have regular access to a computer until my teens, let alone games. But this series I learned is a big thing! An important classic, essentially DOS's version of Mario or Sonic!
So I figured, you know, might as well give it a spin.
Yet, you have to admit, it's pretty rare that someone can experience a classic series while being old enough to appreciate it, and people have asked me to play this game for the internet a few times, curious to see my approach to it and stuff. I don't know. This whole intro barely makes sense.
Yup, we'll be doing all six games plus the 'lost episode', so, yeah!
I'm aiming for either three stages or 10 minutes a video, whichever comes first.
To the videos!
NOTE: although all my recording tests went awesome the game and music volume is super low in this first video! Hooray!
Marooned On Mars
The Earth Explodes
Keen Must Die!
Keen Dreams
Secret of the Oracle