Part 142: Super High-school Level Update #128


Everything ended...

But it's not like the school suddenly exploded extravagantly, or epically crumbled into pieces...
...Nothing as grand as that happened.

Nothing really changed.

Nothing, except for one single thing.

...The air conditioning stopped working.
That "air purifying machine" Junko Enoshima talked about...

...It really did shut down.

...That's the only thing that changed.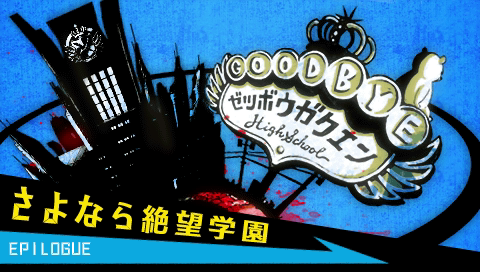 Epilogue: Goodbye Despair Academy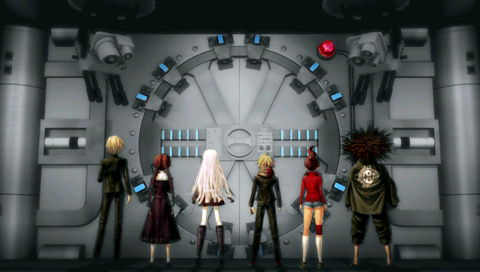 After we left the courtroom, we went to the entry hall.

We stood silently in front of the door.
We may have still been stunned.

We stood there, as if we were in an epilogue that comes before the ending credits.

...Our silence lasted a long while.
But...

At long last...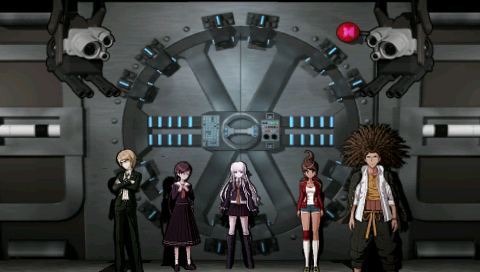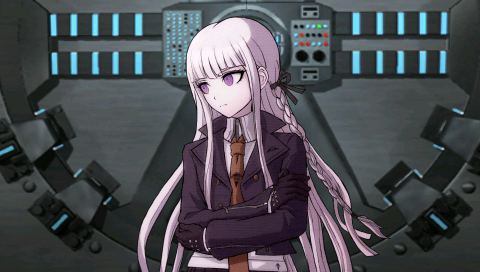 We can't just stand here like that forever...

We should get going.
As expected, it was Kirigiri-san who touched off the conversation again.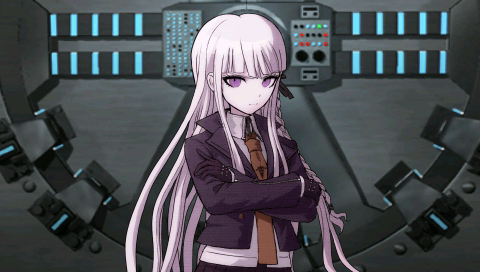 ...Naegi-kun, please make the preparations.

S...Sure...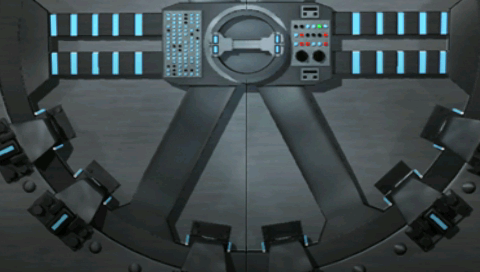 Responding to Kirigiri-san's request, I took that thing out of my pocket.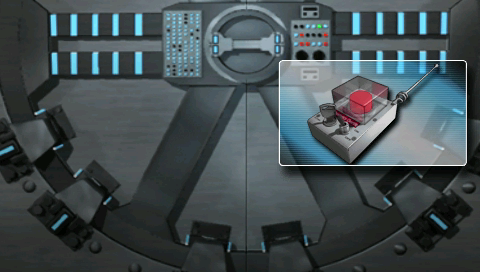 Junko Enoshima was holding it the moment she died...

And then, it fell on the floor in front of us.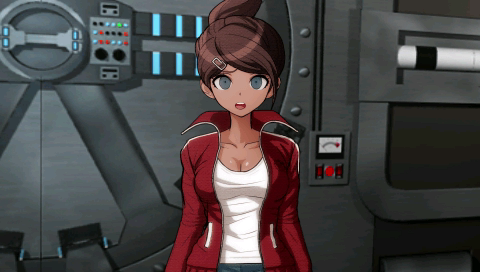 B...But, is it really going to work...?

Is this thing really going to open the door...?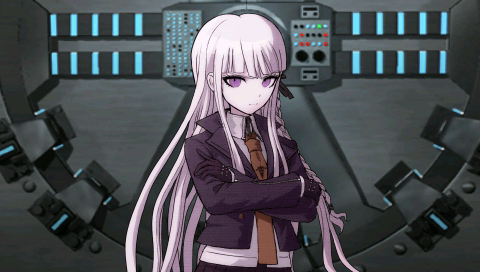 I have no doubt it will, judging from what she said before she died.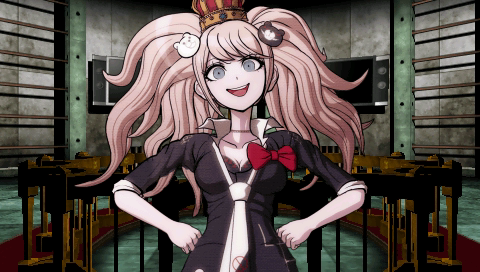 But, if you unanimously decide to punish me, you will have to leave this school.

You can't stay here. But when you leave, you will definitely die with nothing but regret in your hearts.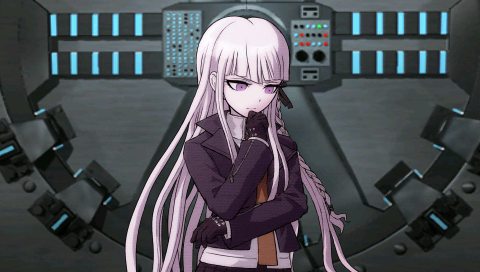 She said we will have to leave the school. That we can't stay here. So, the last thing that girl gave us...

...It must be the key to escaping this place.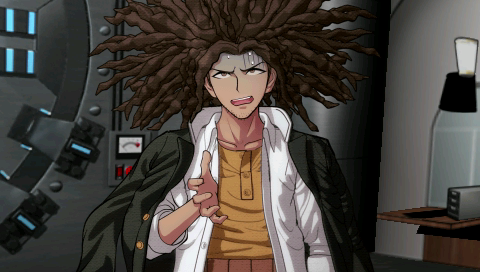 B...But... It could also be a switch for making this school self-destruct or something...

I mean, she didn't say we were going to leave the school alive...!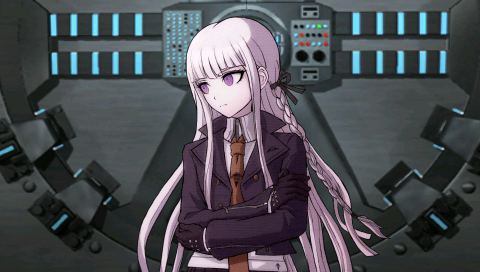 Yes. That is also a possibility.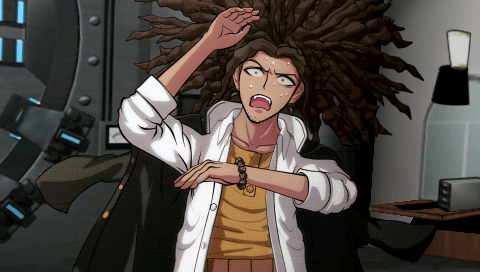 I...It is?!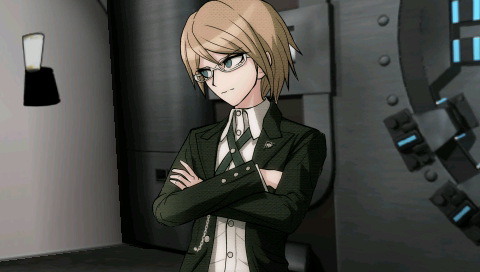 Nevertheless, we can't stand here doing nothing. We must push the button.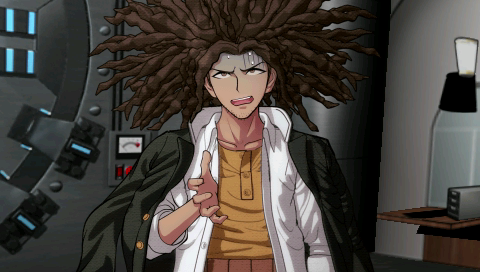 Y...Yeah, I guess...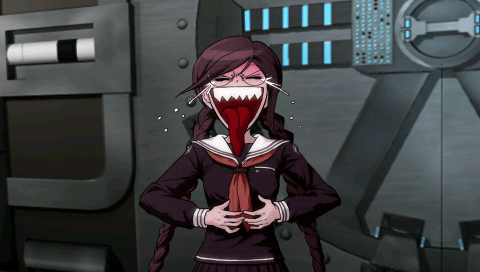 GAAHAAHEEHAA! You don't need to worry!!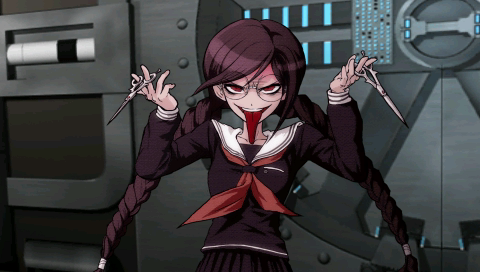 If something happens to Byakuya-sama, I'll use my scissors to... to... ah...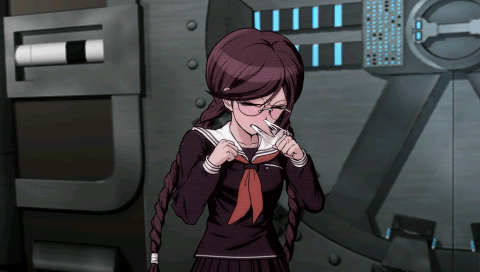 ...AH-CHOO!!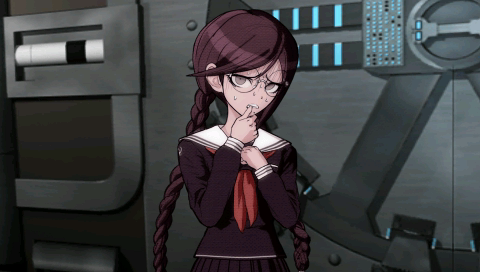 ...Huh? What's going on? W...What happened to the school trial? What about the mastermind...?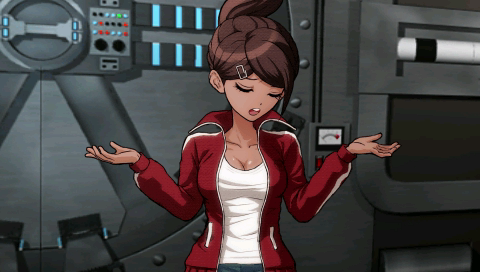 Oh, it's all over. We were just about to leave the school.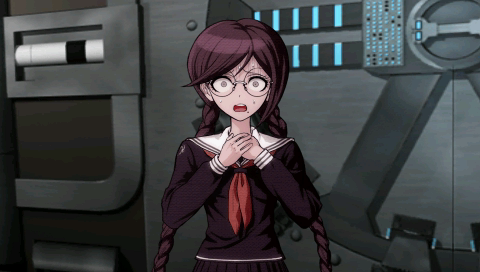 Eh?! We're leaving...?! C...Can we really go outside...?!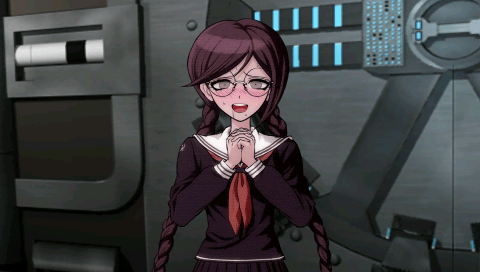 And then... I can get together with Byakuya-sama...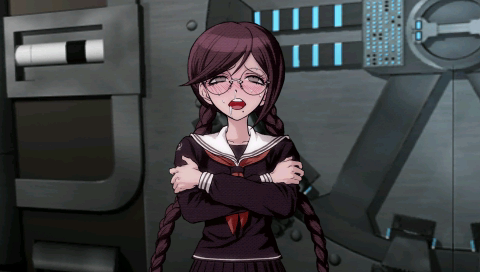 And then... we'll be blessed with cute little babies...!!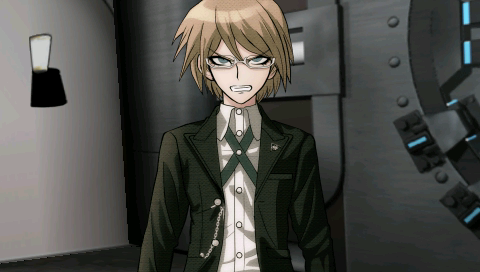 Stop. You're revolting.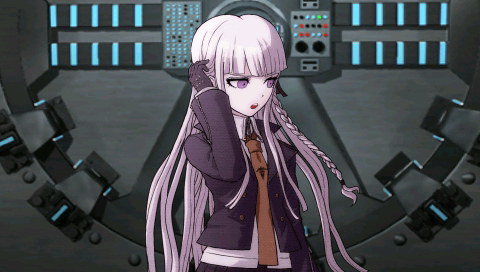 I don't think we have anything to worry about. I'm sure we can leave the school safely.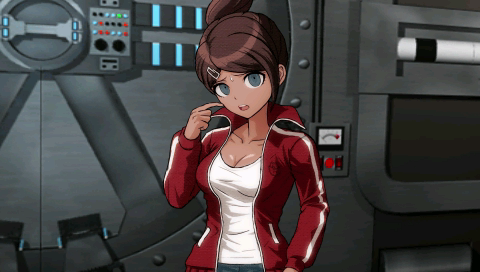 The problem is... what happens after that.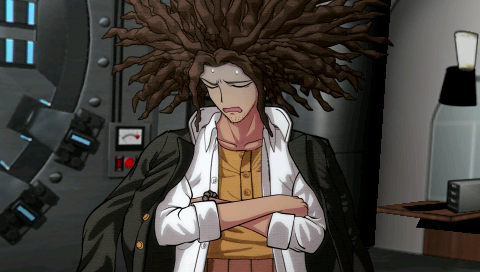 B...But, when all is said and done...

A part of me wants to believe...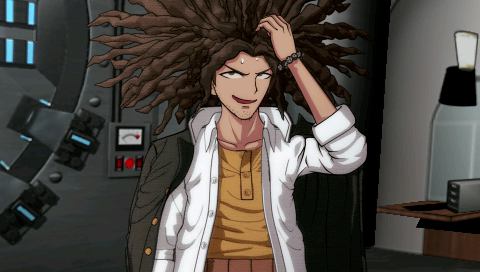 Maybe it really was all a lie... Maybe the world isn't ruined...
Maybe... once we open the door, the same old peaceful world is going to be waiting for us outside...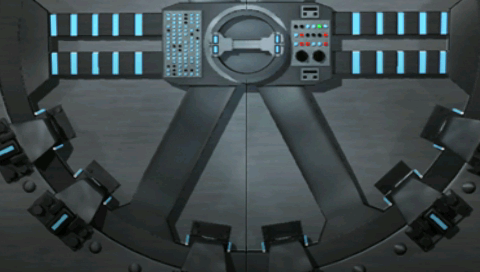 It was all a lie... It's all going to be the same as always...

...You know? Whatever is out there, it's still our world.

It's our world... and that's why we must live in it.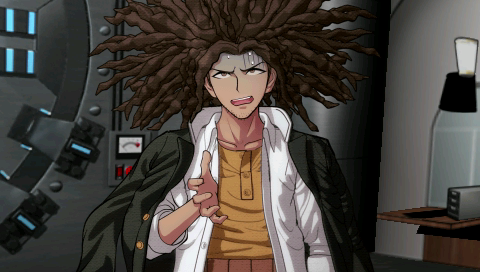 I guess you're right...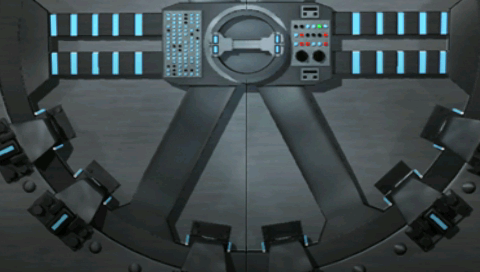 How should I put it...? The world is not like this tiny school. It's big and wide...

In such a wide world, it's natural to find some despair...

But, there must be a lot of hope out there too, right?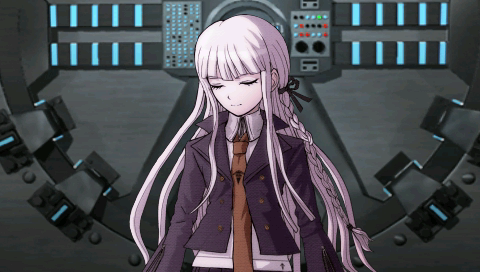 Searching for hope... Making it one's goal to find hope... That's what hope itself is all about.

As long as that kind of hope exists, mankind can overcome any predicament.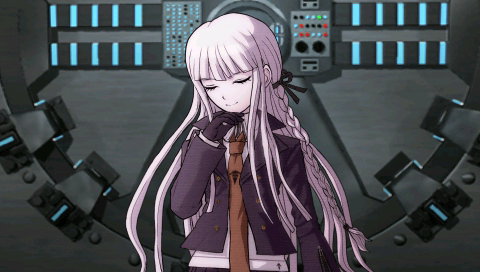 ...That's what you were trying to say, isn't it?

Y...Yeah... It was something like that.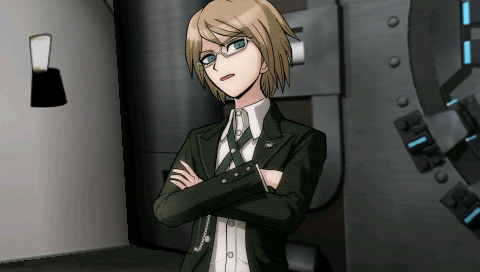 We don't need to hear it from you. We already know all that...

Besides, remember what Junko Enoshima said. There are still pockets of resistance out there who haven't given up on hope.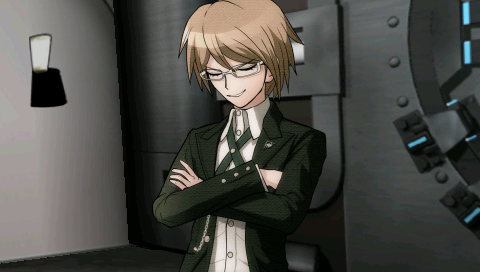 I may even allow these people to help me...

The revival of the Togami family can only lead to revival for the entire world, after all.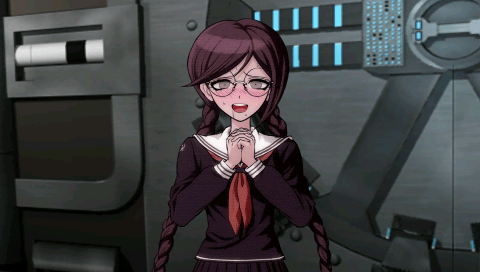 I...I'll be there...! I will follow you wherever you lead me...!!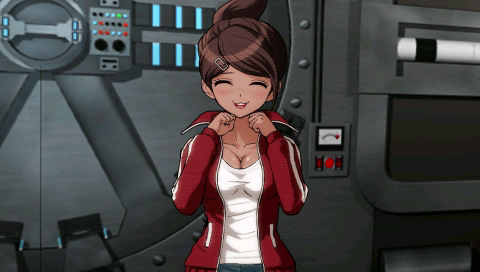 The first thing I wanna do is find a donut shop! I'll think about what to do next after I take care of that business!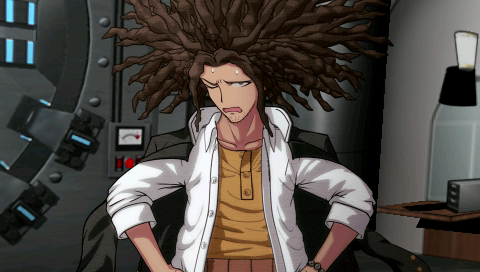 What are you going to do if there aren't any donut shops?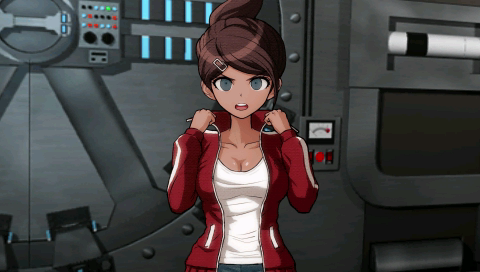 I'll just make my own donuts! As long as there's flour out there I'll be fine! And if there isn't any flour, I can make some as long as there's wheat!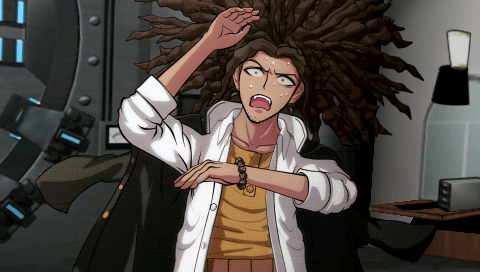 ...Y...You're that determined?!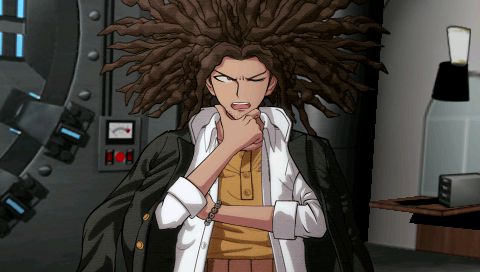 If there aren't any roads left, we can make our own... Fate is whispering to me, calling me to recreate the world...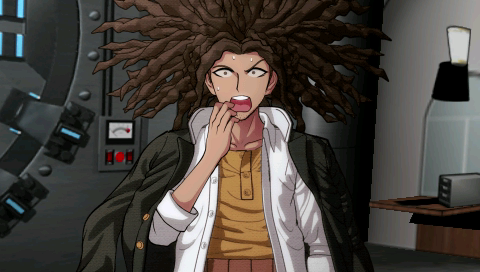 I...Is that what hope is for me...?!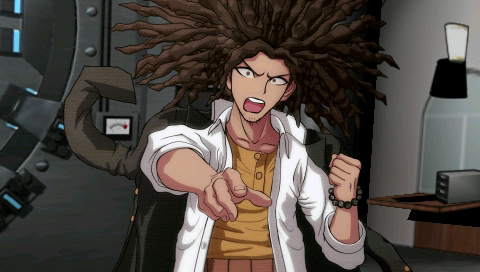 It's my next stage! Yasuhiro Hagakure's second chapter begins now!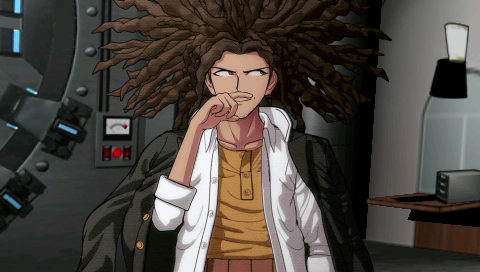 Thanks, Asahina-chi! You've really opened my eyes!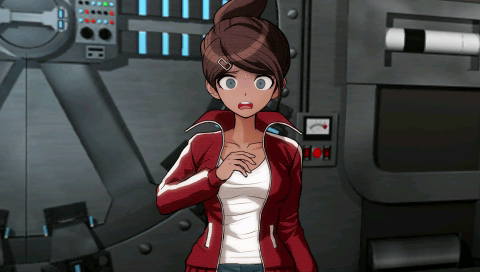 H...Hey, stop it! You're being creepy!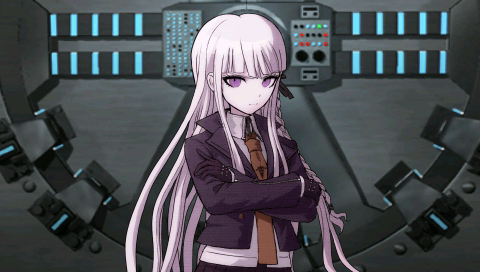 Naegi-kun, let's go.

Even if the outside world is in ruins...

Even if the outside world has sunk into despair...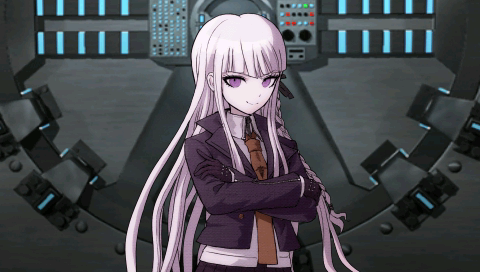 As long as I have people like you with me, I am looking forward to the challenge.

I am sure we can do anything.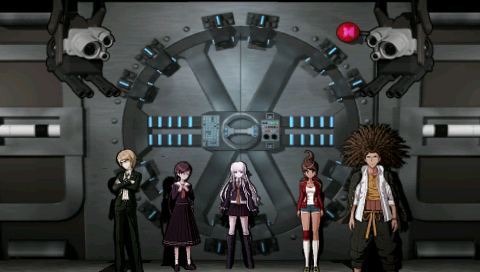 We can do anything...
We're just a tiny part of this world, and yet we can do anything...

...I'm sure of it.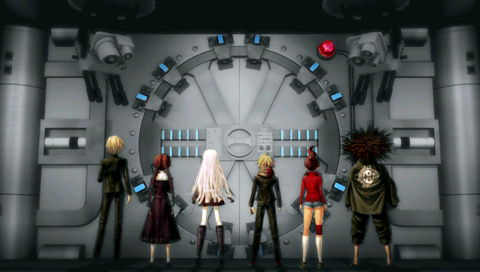 So, this is goodbye... I should say goodbye to Sakura-chan, too...

But, y'know! Somehow, I can say this goodbye with a smile on my face!!

Hey, guys! If you ever need a reading, I'll give you one for free anytime, anywhere!

I hate small annoyances. Nevertheless, if you're ever in trouble you can come to me.

I can't promise I'll help, though.

S...Somehow, I feel a creative urge coming...

I...I think I can write my and Byakuya-sama's story! I guess the rest of you can be in it, too...

I don't feel sad to leave, but... there's a strange feeling stirring inside me.

I'm not sure how to put it into words myself, but...

Maybe this is what they call... "graduation"?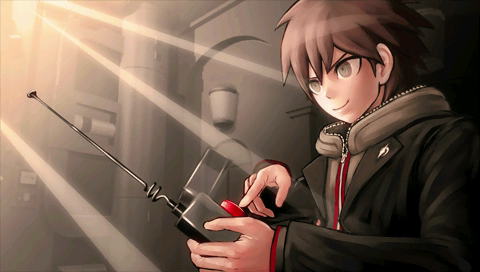 Hope is spreading.

As long as I don't give up...

Here goes...!
As long as there's hope, we can keep moving forward.

Hope gives us strength.

If I have hope...

...I move.

...The world moves.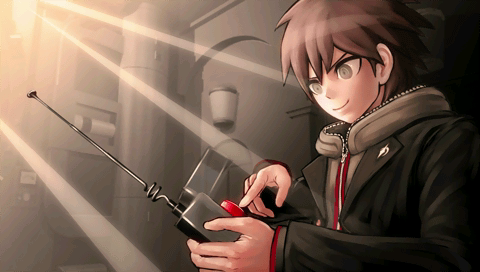 I open the door...

With my own hand...

With our own hands...

This is a door to a place hope and despair are blended together... A door to the future.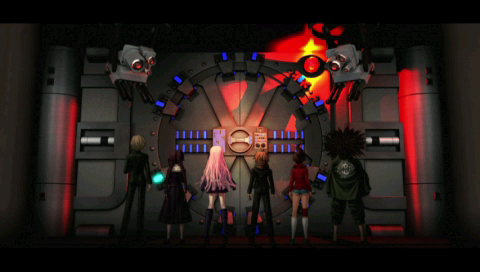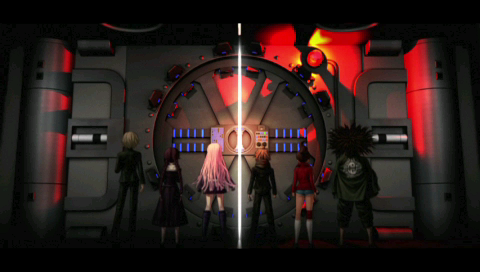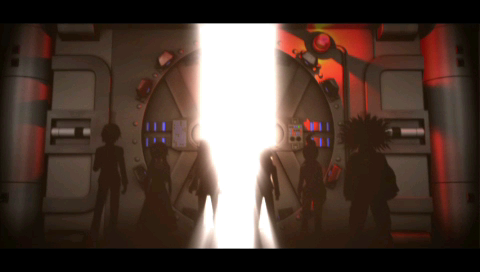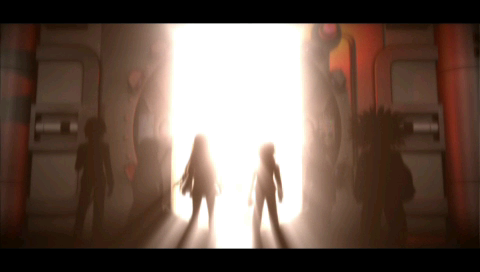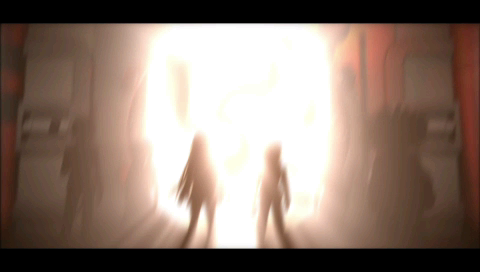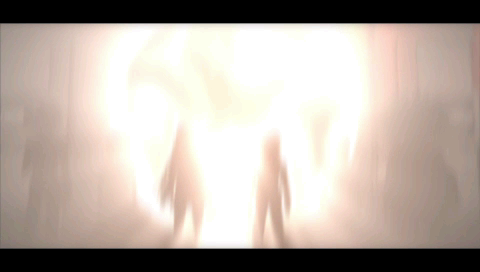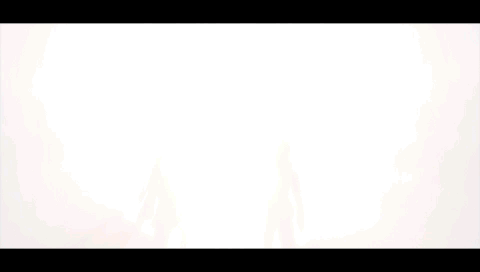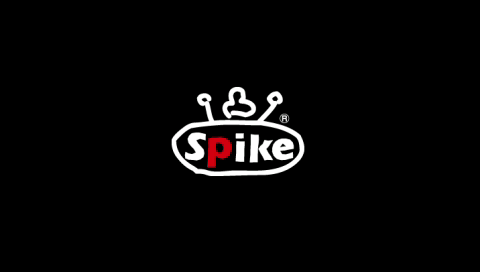 Ending (Youtube via Polsy)

Saisei ~rebuild~
Lyrics: em:óu
Music: Satoshi Iwase
Performed by Megumi Ogata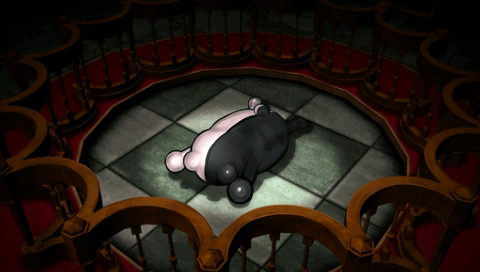 ............
............
Heh... heh... heh...
Interesting...
Everything became
bear
y interesting...
Upupu...
Upupupupupupu...!!
That's right! I'm not just a stuffed toy...
I am Monobear...
I'm you bastards'... This school's...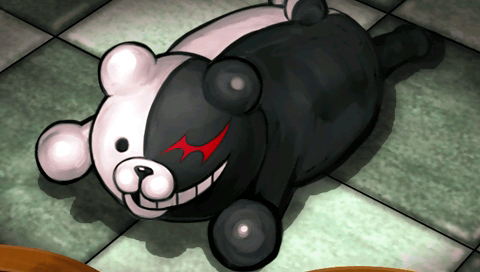 I'm Hope's Peak Academy's headmaster!!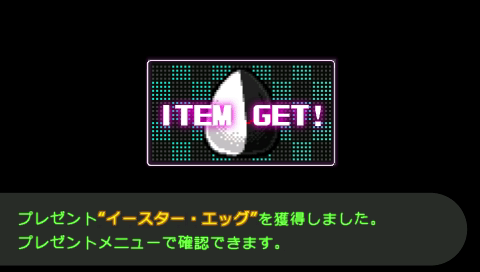 System message posted:
You got the present, "Easter Egg".