Part 30: Super High-school Level Update #26

It's a short update this time, due to being nothing but Social Links.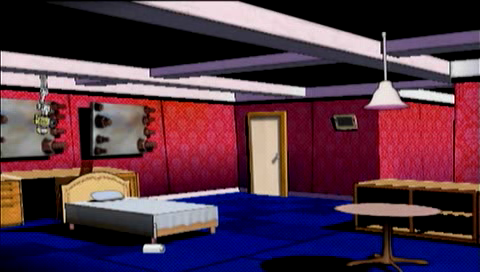 It's still morning and I'm already tired...

But I don't have the luxury of wasting my time for even one day.
I must pull myself together...

First, we go find Celes. She's in the cafeteria.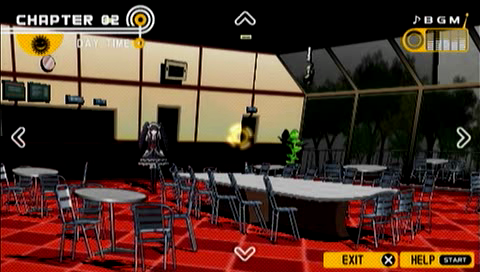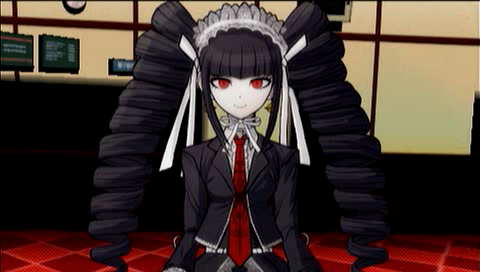 Oh my. If it isn't D-Ranked Naegi-kun. What can I help you with?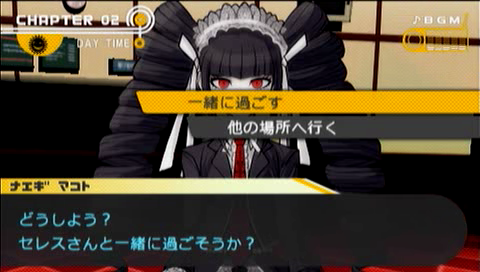 Spend time together
/ Go somewhere else

Isn't that nice. Should we talk for a while?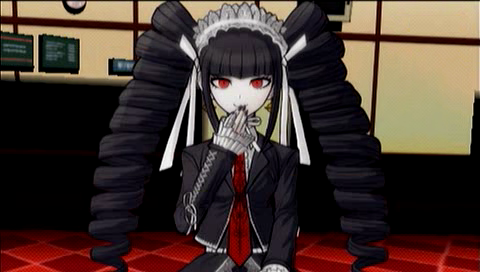 Don't get me wrong, though. I don't feel any interest in you as a person.
I spent some time with Celes-san...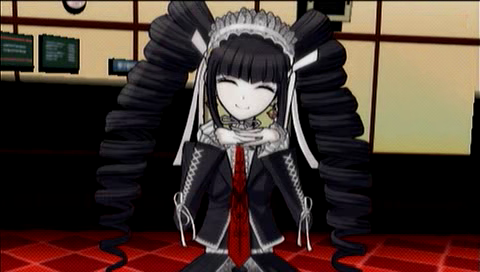 I feel we became a little closer.
Should I give her a present?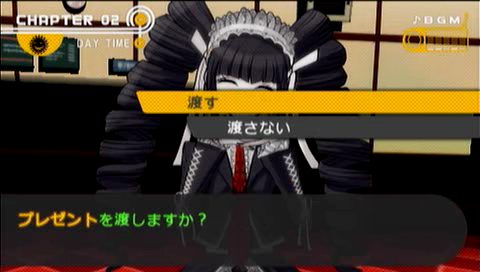 Give
/ Do not give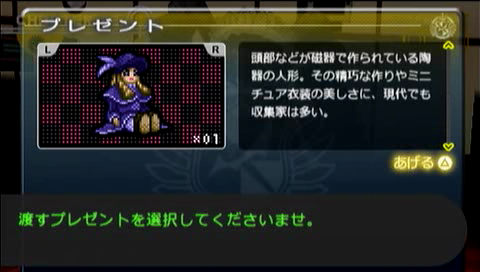 Antique Doll
: A porcelain doll, where the head and such are made of porcelain. Popular with collectors even today for its elaborate construction and miniature beauty.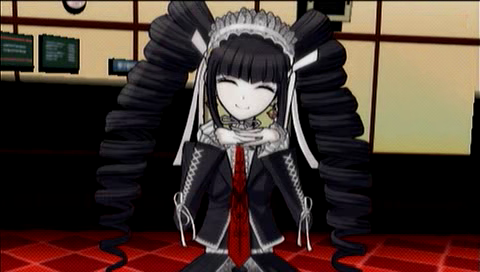 My! I managed to convey my preferences!? This is just the thing I wanted!

Hee hee. This must be another product of my fine daily conduct.
I can't help but feel happy that she's so pleased with it...!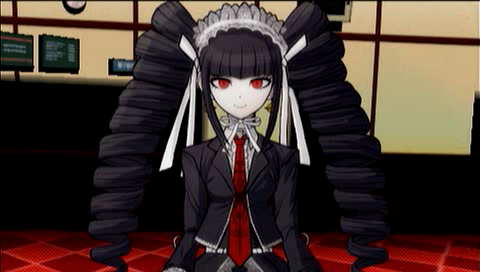 ...Naegi-kun, I'd like to share with you some of my special ideas.

...eh? What of?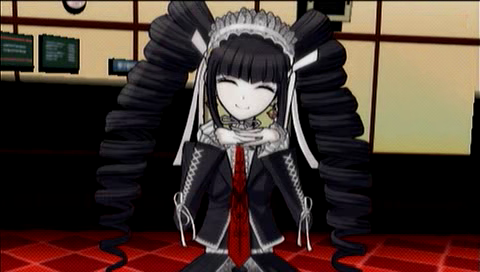 Of the sure-fire method to win in gambling.

Is there one!?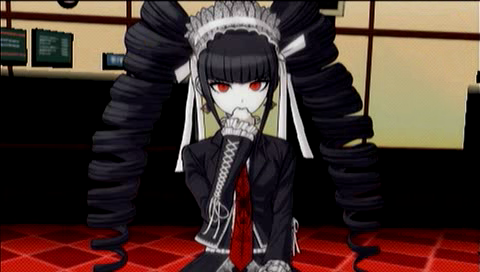 Of course there is. Please listen carefully...

A sense of strategy is necessary in all types of gambling. If you have good strategy, your chances of losing are reduced considerably.

But the interesting thing about gambling is the single force that can overwhelm even the perfect strategy.

...a force that can overwhelm strategy?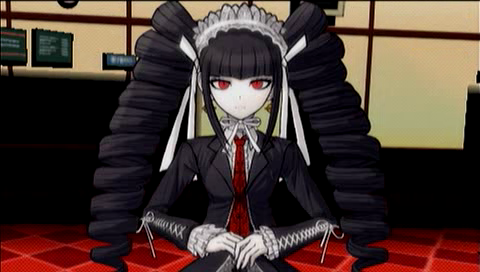 I'm talking about luck...

Luck...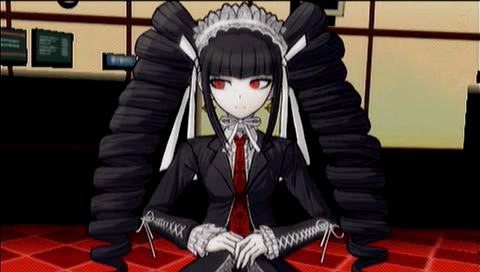 There are only two types of luck. "Good luck" and "bad luck".

There is no such concept as "average" when it comes to luck.

Furthermore, the luck factor is programmed into each and every human being as they are conceived.

It's what we call "fate". It's nothing more than the effect of one's luck on one's life.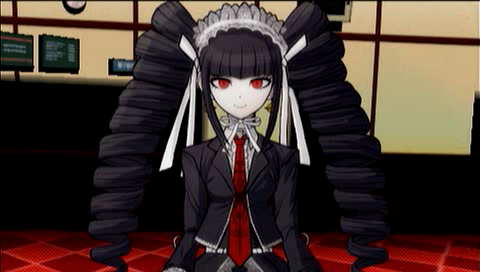 So, do you understand what I'm trying to say?

You're saying that's the sure-fire method of winning...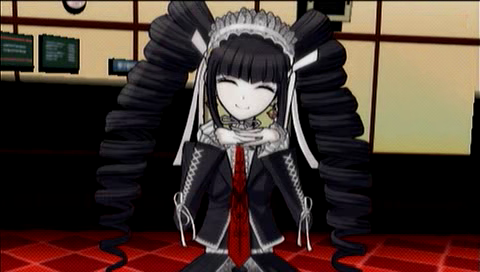 Right. I had good luck in gambling programmed into me ever since I was born.

That's why I do not lose.

...can you really call that a method?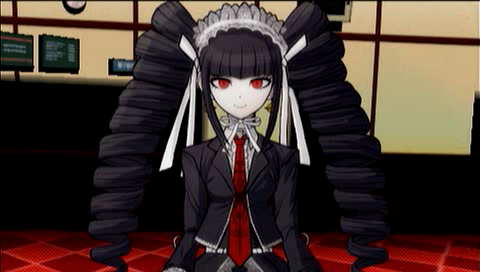 It seems you're called the "Super High-school Level Good Luck". I wonder if that exceeds my own good gambling luck...

Let's play a game to test it out one of those days...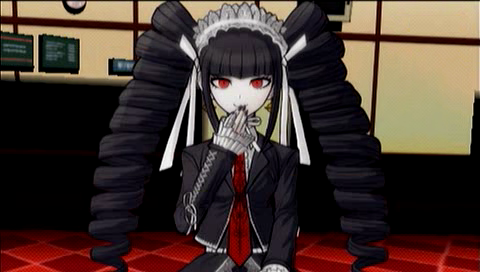 Hee hee... Until then, farewell.
Saying nothing more, Celes-san stood and left the room...

..............
I think my luck is better described as "bad" than as "good". I don't think I should try any gambling soon.

After parting with Celes-san, I returned to my room.

No skill this time. We get only an SP upgrade.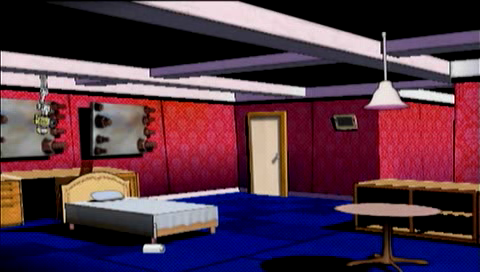 There is still more time...

I don't feel like wasting my time. I should go find something to do...

Okay, guys and gals, here's the thing. Remember, when I first introduced Free Activity, how I said some times a character will not go along with you for various reasons, or worse - will go along but refuse to produce a new skit because of their current mental state? There are a few characters like that this time around, and Fujisaki is one of them. She was just yelled at by Togami and feeling pretty down, as her demeanor shows if we approach her right now. We can spend time with her and give her a gift, but we won't get a scene or a skill.

Since I don't want to give away the characters that act like that when asking for a vote (it might give away too much), I'll just move down the list to the next one in case that happens. We have a tie between Aoi and Fukawa, so I'm using my rights as a Super High-school Level LPer and choosing Fukawa for you. Just because. Fukawa is in her room, as she almost always is.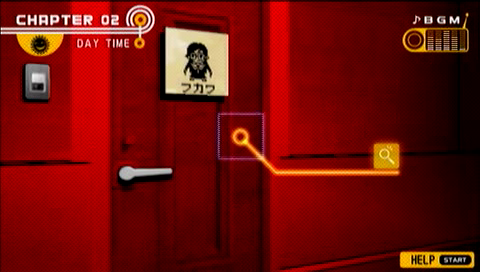 Let's try the intercom...
* Ding-dong *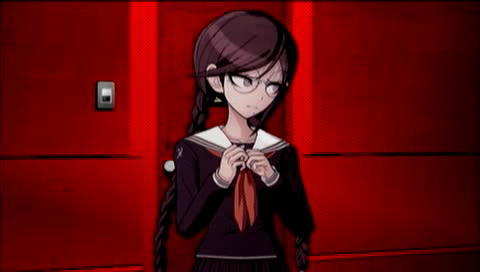 W...what did you come here for? D...do you have any issues with me...?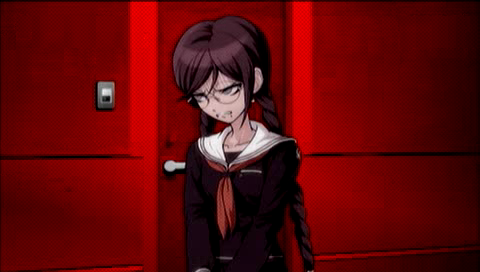 It's probably about how unpleasant I am. H...how my very existence is unpleasant...!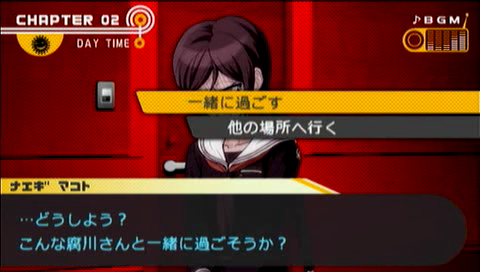 Spend time together
/ Go somewhere else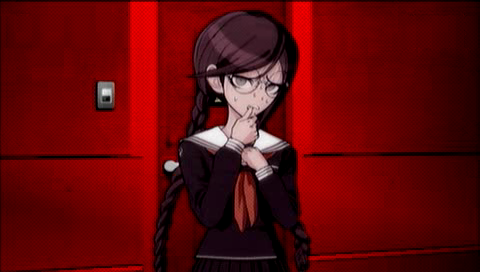 B...but... I was enjoying being alone just now...

I guess... I have no choice... If it's just for a little while... I'll hear you out...
I spent some time with Fukawa-san.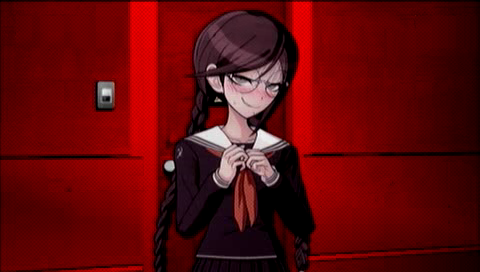 I feel we became a little closer.
Should I give her a present?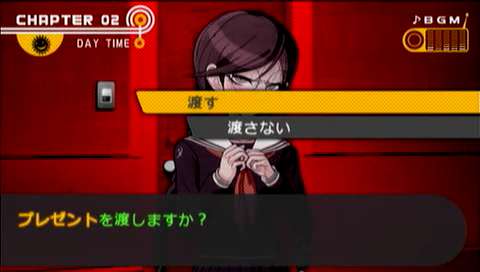 Give
/ Do not give

We're giving her salt.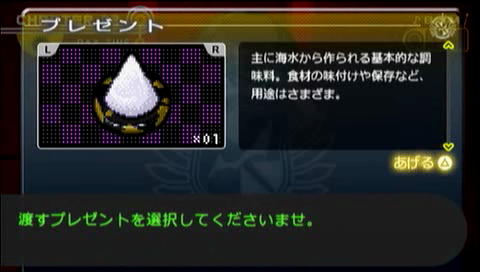 Salt
: A basic condiment made primarily from sea water. Has many uses, such as adding flavor or preserving food.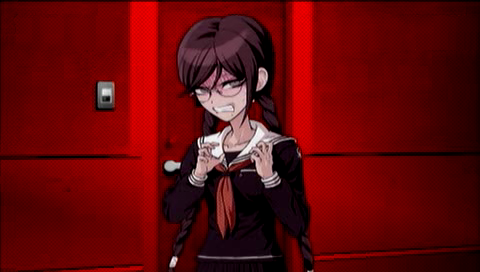 W...what's that? Sympathy again?

G...giving something to someone out of sympathy alone...

You're a real simpleton, doing silly things like that, aren't you.
I think she's a little happy...?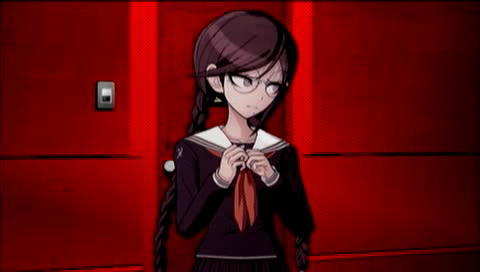 ...............

...............
Fukawa-san has been standing quietly in front of me for a while. Does she have something to say...?

...............
But she isn't saying anything...

...............
Maybe... she's waiting for me to say something first?

H...hey... Fukawa-san...?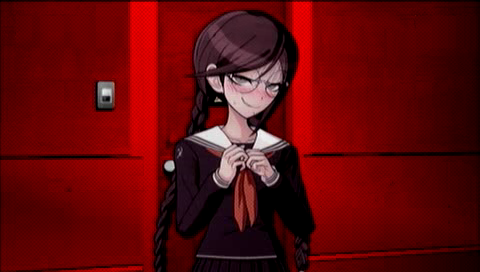 What is it? You have something to say? I guess I have no choice, so just say it!
But... I can't come up with anything to talk about... Um....

...so, Fukawa-san, how do you usually spend your time?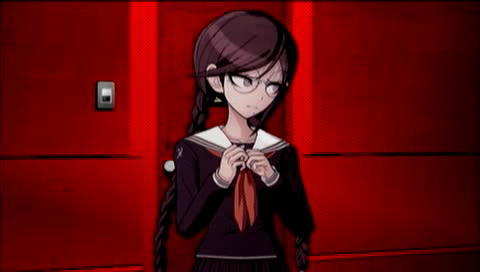 W...why are you asking me that...?

N... no special reason...

We're friends who were locked up together... I think it's best if we know a little more about each other...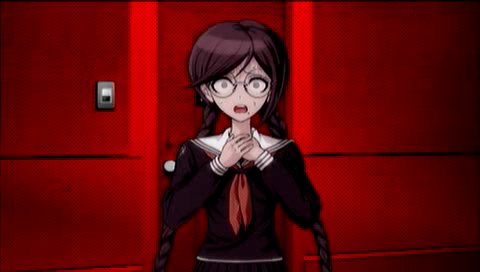 ...eh? What did you say?

Huh...?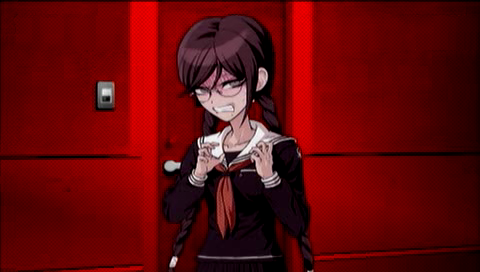 We're something that was locked up together... What was it?

Friends...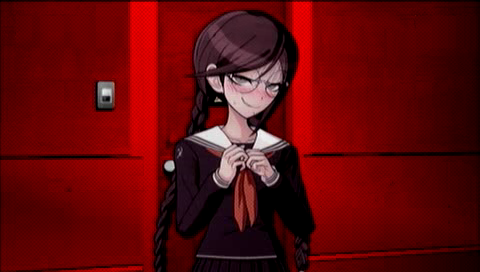 Heh heh.... heh heh heh...

W...what's up with that word? Trying to trick me with it... I won't fall for it...!

I... I was hurt by something like that before... I... I won't fall for it again...!
"Hurt by it"... what happened to her?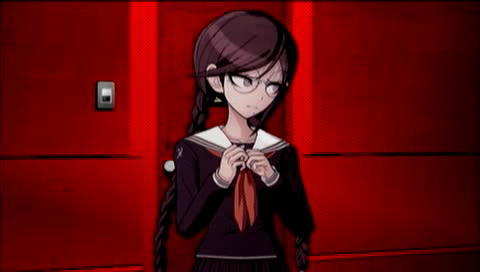 There is no way you want to know anything about me... You were just saying the first thing that came to your mind...

You have no interest in me whatsoever! I know that much!!

N...no... I'll never...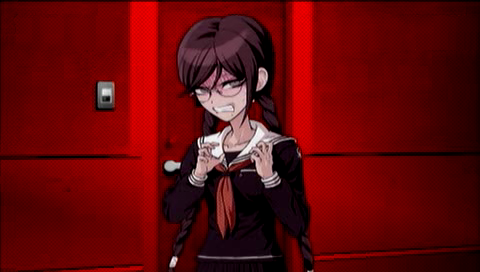 If that's so, answer this question...

...what question?

I am a "Super High-school Level Literary Girl"... You should... at least know that much...?

Yeah, of course... You won many literary prizes...

So what genre of novels am I good at...? Let's see you answer that...!

If you're really interested in me... you should be able to answer that!
The genre Super High-school Level Literary Girl Touko Fukawa won her fame is...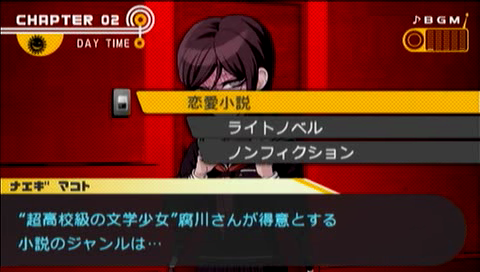 Romance novels
/ Light novels / Non-fiction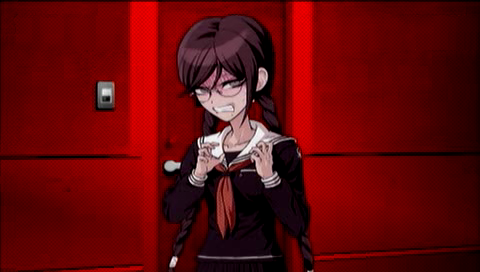 It's romance... isn't it?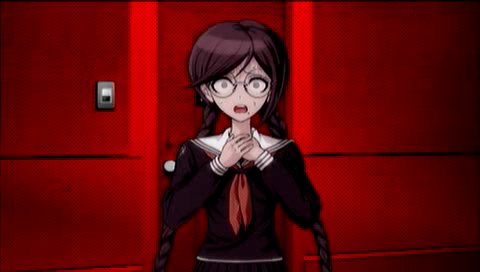 H...huh? You know...?

Your most celebrated work was "Before the Sea's Scent Fades Away"...

It was a huge hit that made fishermen very popular with young girls and became a national phenomenon... wasn't it?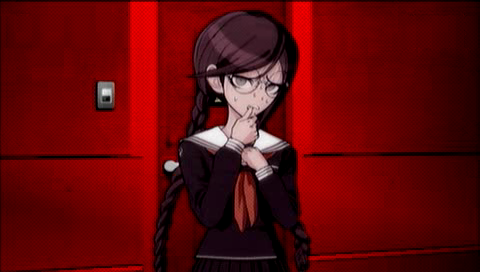 W...why do you know such things?

T...there is no way anyone would have such an interest in me...!

I told you... I am interested in you. We are friends, aren't we?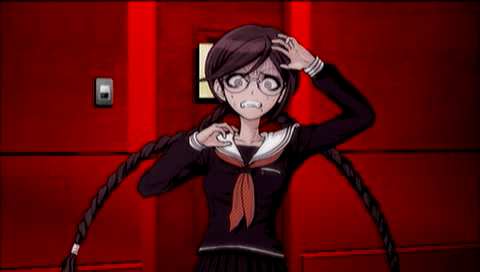 oOOOOooo! It's shining! Your honesty is shining...!

AAAAAAAAAAAAAH...!
Letting out a strange-sounding shriek, Fukawa-san ran away...

I... don't really understand... but I don't think she liked what I said...
After I parted with Fukawa-san, I went back to my room.

We get a skill: Vocabulary: Usable during school trial. The number of bullets during MTB is increased.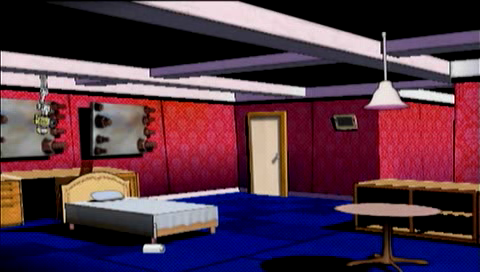 *Ding dong ding dong*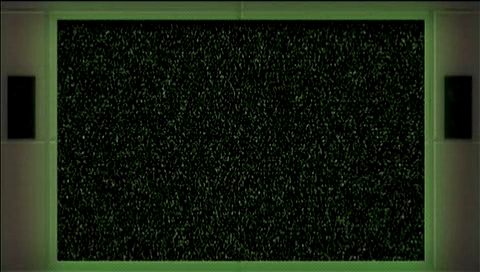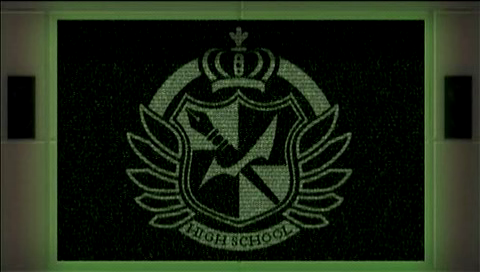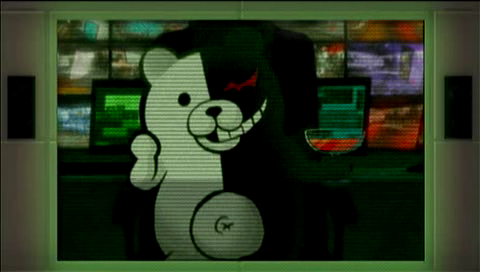 Ehhh.... This is a school announcement. It is now 10pm.

Night Time begins now.

The cafeteria's doors will be locked shortly. You are forbidden to enter it.

Well then, good night. I wish you all have pleasant dreams...

So... another day is over...
But... even though a day is over...

Our situation is far from over...
How long is it going to continue?

As I was disturbed by dark thoughts, the night wore on around me.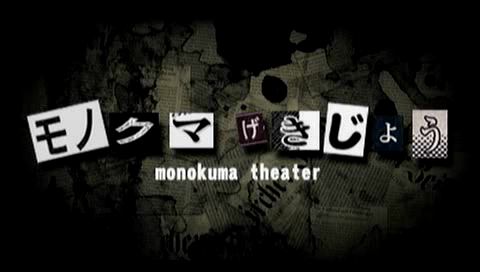 MONOBEAR THEATER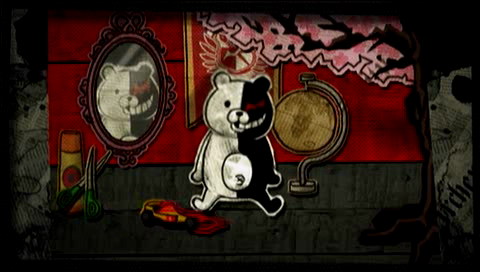 When I see someone cute, I have a habit of staring at them.

I end up staring without shame for a while.

Just now, I went to the train station by bicycle...

And ended up staring at the big mirror in the toilet for a while...

Guess what? We have more Free Activity coming up straight away! Please vote once again for 2 characters. Just because Fujisaki wasn't available today doesn't mean she's not going to feel better by the next game day (though she might not), so feel free to vote for anyone you want. I'll be closing voting a little earlier this time, so vote early.