Part 39: Super High-school Level Update #35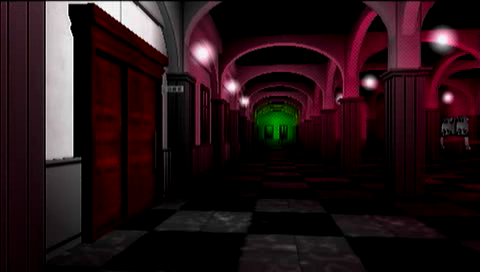 ...The library?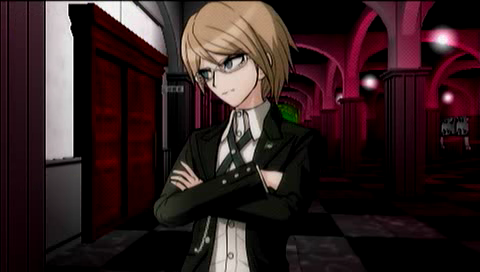 Just go in, quickly.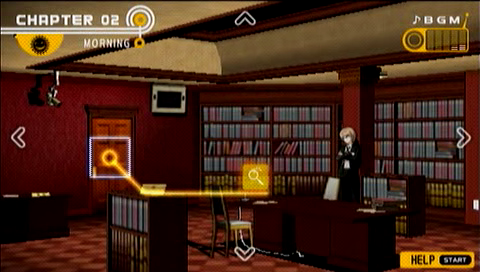 There isn't anything new in the library since we last looked at it, but Togami was quick to dismiss something here when we first discovered it...
Whatever he's hinting at... it's probably behind this door...

You said... it's a storage room, right?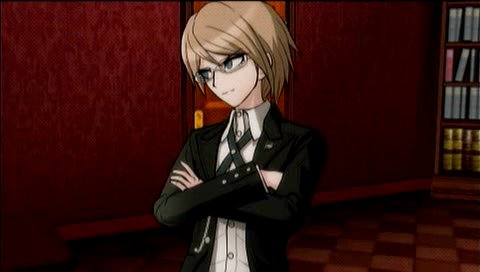 It's time for you to see what's inside.

So... your proof is in there?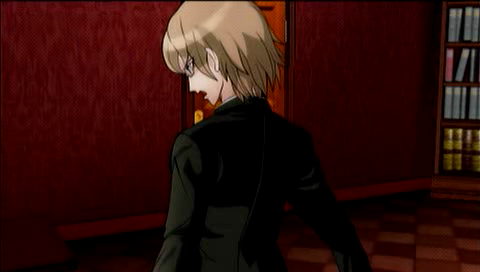 You'll understand once you come in...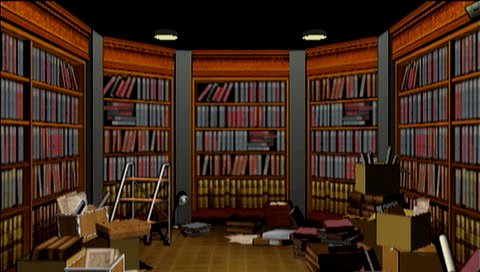 Whoa. There's a huge amount of books and files in here. And furthermore...

That's an incredible amount of dust...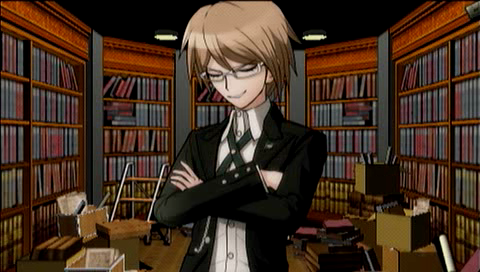 I think what's in this room is worth enduring that for...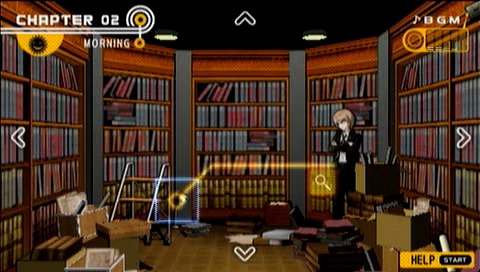 There are many things to look at here, and we'll start with the mundane. That desk lamp on the floor looks familiar.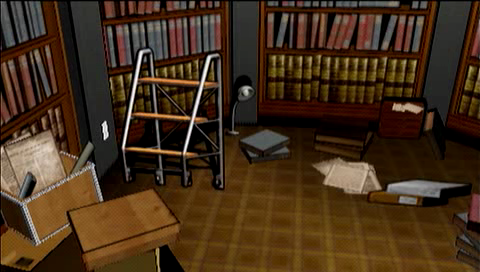 Huh? This desk lamp...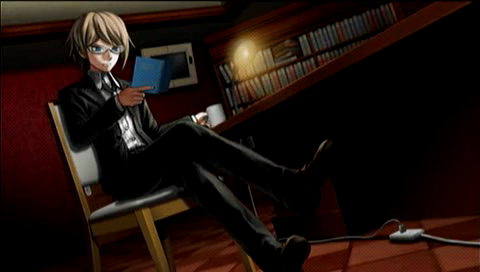 That's right -- it look the same as the one Togami-kun was using in the library.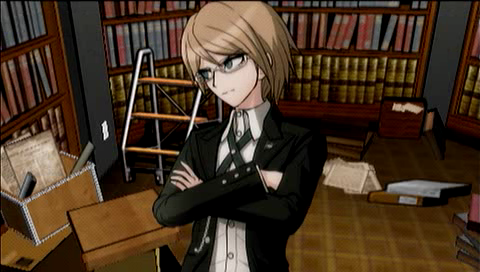 ...Is something wrong with this lamp?

I found it here and took it into the library.

It was dim in there, so it was very useful.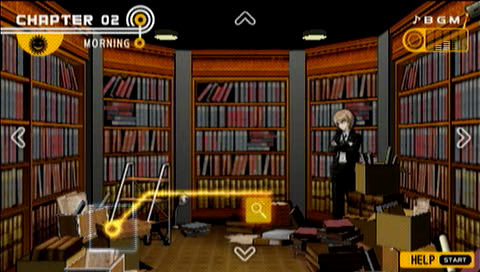 Hidden in the clutter on the floor is one box that we can look at (this is where Kirigiri's Highlight the Hotspots skill comes very useful)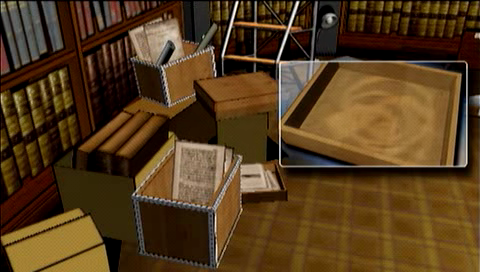 Inside the wooden box... there was nothing.
But, judging from the traces of dust, there was something in it until recently...

Was there something... in here?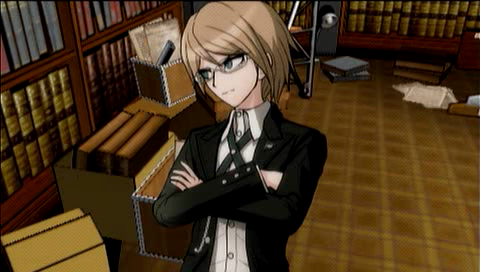 ...There was an electric extension cord inside. I took it to use in the library.
An extension cord, huh...

And now to the meaty part of the room. See the bookshelves covering the walls? We can look at the right, center and left shelves individually. Starting with the right ones...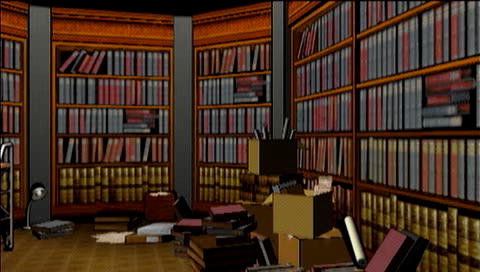 Many thick files are crammed into these shelves...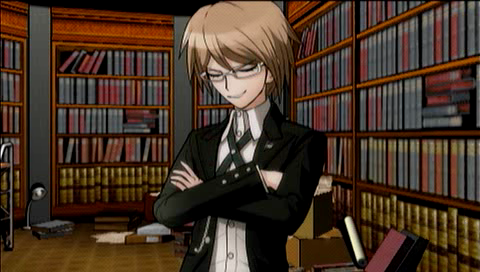 If you're going to take a look at them, let me give you a single warning.

Many of the files on these shelves contain fresh pictures of various crime scenes.

There are some images the average person will probably find hard to endure. You have been warned...

Huh? What do you mean...?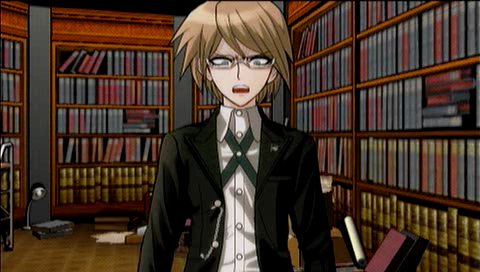 The files on this shelf are all police case files of unsolved crimes.

Naturally, these are top secret files that have never been made public...

O...kay...?

On to the central group of shelves...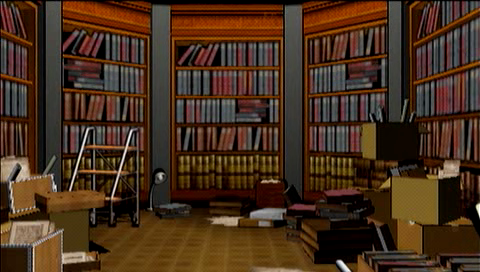 Are these... some kind of a data archive? There are many files and booklets on this shelf.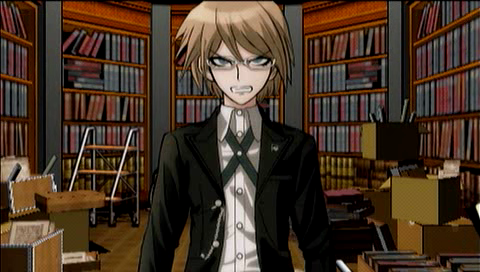 The material on these shelves... is dangerous.

...Dangerous?

These are files containing every little detail about the people running the world. There are truths here someone as common as you must never see...

Are you telling me... these are files about politicians?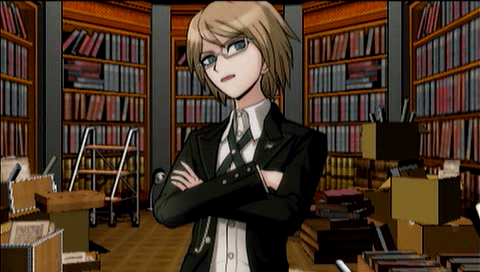 ...No. These are files about the "people in the shadows". The ones who really control things from behind the scenes.

If you don't mind being "dealt with" later, go ahead and have a look. There are many interesting names listed here...

Y...you're joking, right?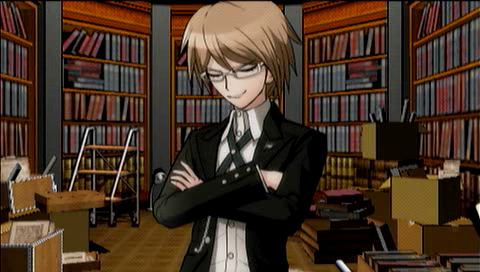 You'll have to find that out for yourself, if you dare.
I think... I'll pass for now...

Finally, the shelves on the left side of the room.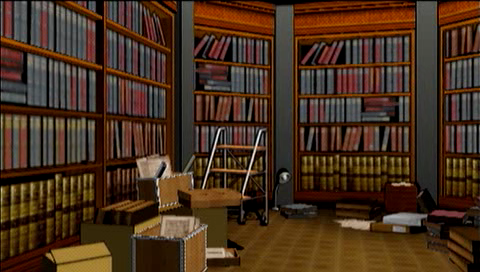 On these shelves... A lot of files are packed tightly together...

I took one at random and peeked inside...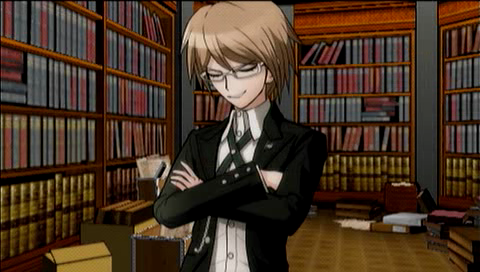 Ah, I see you have a discerning eye, choosing that file...

...Eh?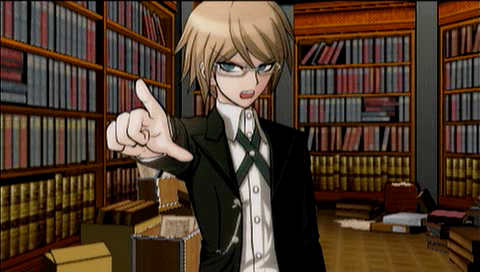 That's the case file for the assassination of a certain country's president. It's a photocopy of the real file from that country's state document archives.

This file will be revealed to the public by law 30 years after the event. Do you want to look at it now?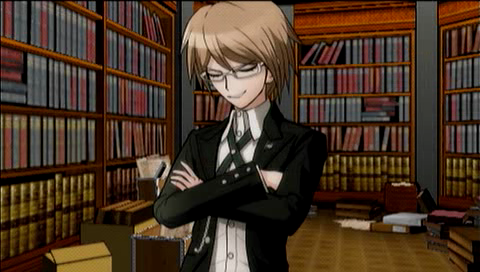 If you look at it... you'd know who was behind the assassination, wouldn't you?

............
I returned the file to the shelf silently...

...So what do you think? Do you understand the significance of this storage room now?

The reason I found this library interesting... is what's contained on those shelves.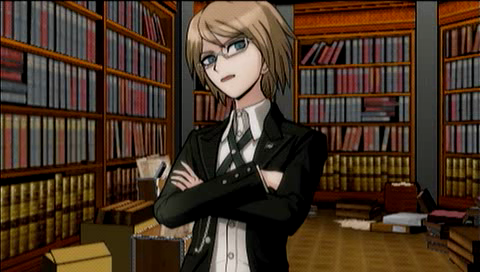 This place is full to the brim with confidential state documents, internal police files, and other such secret material.

...It's truly magnificent, isn't it?

So... you weren't joking?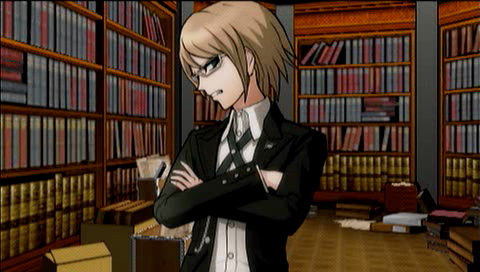 You have a bad habit. You conclude that anything that doesn't fit your reality is a lie...

But... this is really out of the ordinary...

And also, there's a huge amount of files here... Who even has the means to gather all of them?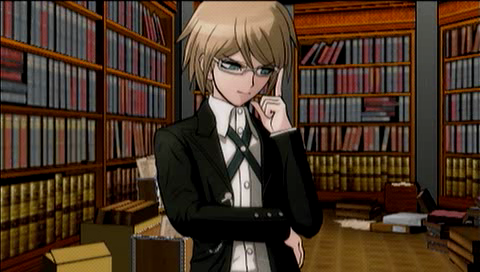 Maybe Hope's Peak Academy had enough power to get hold of them. Or maybe...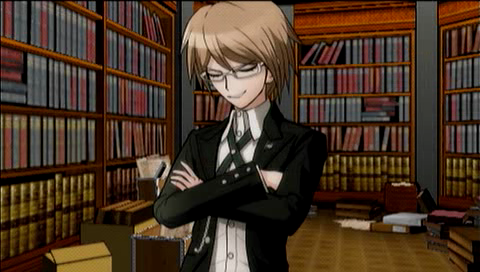 It's the mastermind himself, who doesn't want us to get bored...
U...um...

...It's useless. I can't grasp it. This is too much disconnected from the life I know...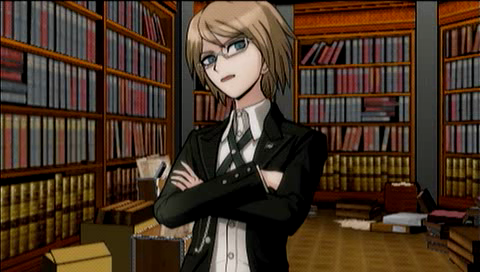 What's wrong? You still don't believe it?

How come
you
believe it, Togami-kun? It's clearly out of the ordinary...

What is "ordinary"...?

Ordinary, common, simple... These kind of concepts do not exist anywhere in this world.

Do you understand what I'm saying? If you don't, you're failing to see the very nature of the place we live in...
His words... are painfully true.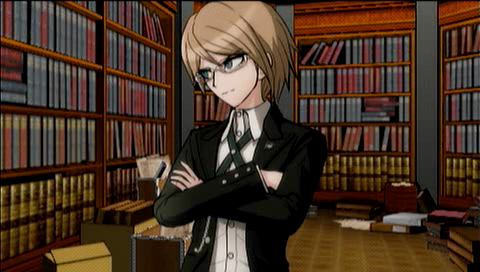 Furthermore, you keep judging things by the standards of your own common sense, don't you?

The common sense of someone like you do not apply for the likes of me...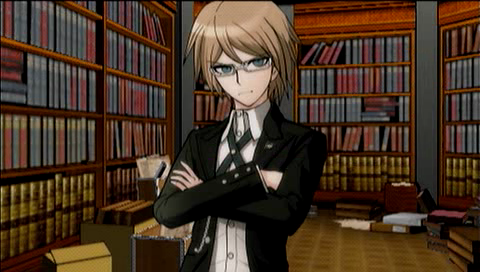 ...The files gathered in this room are undoubtedly real. I've
seen them many times
. It's true.
seen them many times

W...wait a second! You've seen them many times...?

But... this is all confidential information! How did...?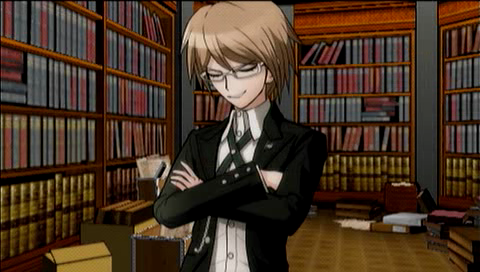 My family has a similar room of documents. We don't have nearly as many as are collected here, though...

Eh...?

Members of the Togami family have open access to all sorts of state information.

Both internal and foreign...


H...how come...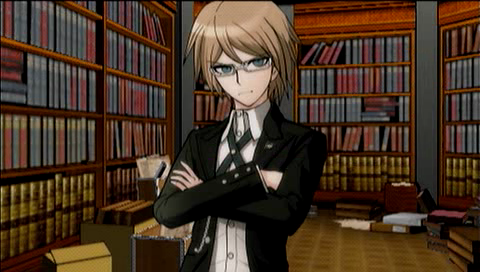 Didn't I just tell you? There are people who control the world from behind the scenes...

The members of the Togami family are among them.

I too, can control this world like a puppet. It's a right granted to anyone from my grand lineage...

For people like us, a deep knowledge of both the public and the hidden world is required.

That's why I always read through documents like the ones here whenever I had free time.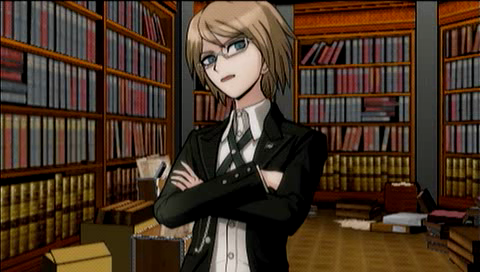 And That's why I can say with confidence, the files in this room are unmistakably real.
I feel we went beyond the level of whether I believe it or not...

Togami-kun is... even more frightening than the mastermind...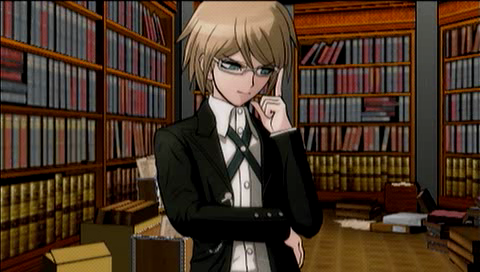 The files I were always most interested in were case files for unsolved crimes from the police.

Since I was a child, I always found them fascinating.

They are excellent exercise for the brain. Through the years, I even managed to solve more than one or two of them.

And among those unsolved mysteries, there was one that has recently kept my interest...

The case of Genocider Syo...
Without waiting for a response, Togami-kun pulled a specific file from the shelf...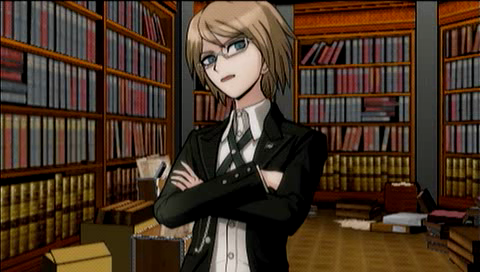 This is that case's file...

Everything known about the Genocider Syo murders is gathered here.

There is a lot of information, so let me summarize the main points for you.

First of all, there are two special characteristics to Genocider Syo's killings...

The first one is...

He always leaves the message "Bloodstain Fever" in the crime scene, using the victim's blood.

The second one...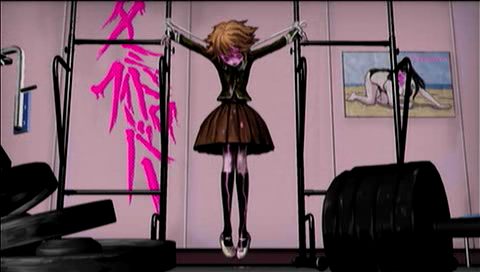 The victim is always crucified and then killed...
"Bloodstain Fever" written in blood... Crucification...

If fits! It's exactly the way Fujisaki-san was killed!!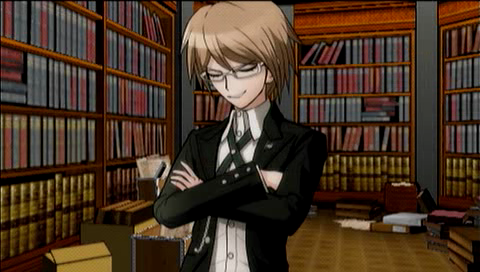 It's not yet time to be amazed. I haven't got to the interesting part yet.

The second of these characteristics I just told you about... The part about the crucification...

That was kept secret by the police. In addition, it was only known by top-ranking officers...

It was never even hinted at by the media at any point...

Eh...?

In short, the message in blood was widely reported in the news and on the net. Everyone knows about it...

...but the only people who knew about the crucification were top ranking police officers and the culprit himself.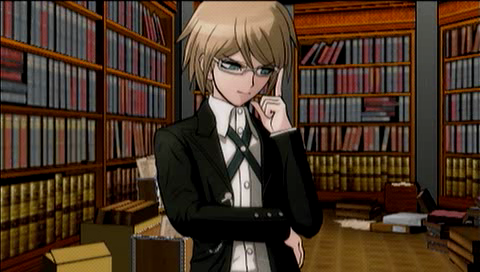 Now, let's return to the case of Fujisaki's death...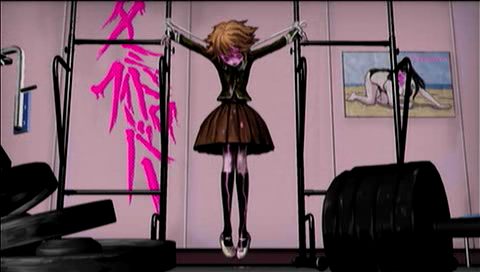 Her body was... most certainly crucified.

So your point is... how did the culprit know about the crucification...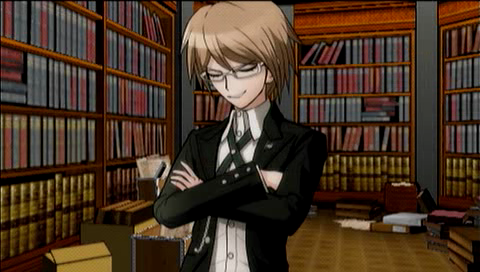 ...Exactly. That is the problem.

But the solution is exceptionally simple.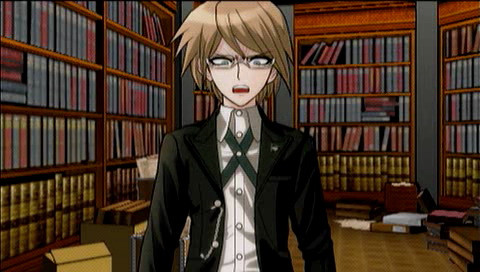 The culprit isn't a copycat killer... It's the real Genocider Syo himself.

...!!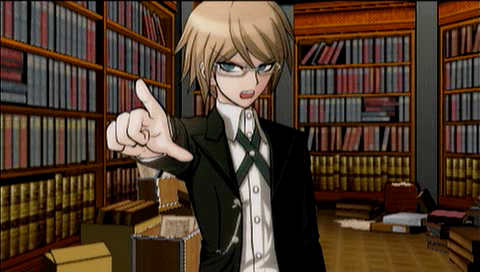 In short, this is my evidence. Genocider Syo himself is a member of our group.
So...! Genocider-syo is really...!

That kind of evil serial killer... is one of us...?!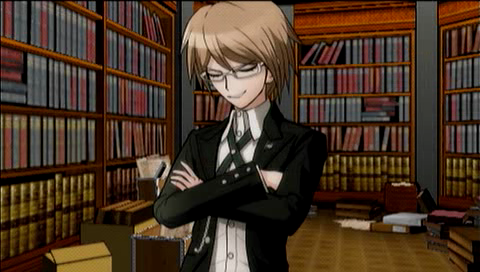 Heh heh heh... it just became even more interesting, didn't it?

Who would've thought... a famous serial murderer is a player in this game...

Naegi, Don't you also want to take a look inside this file?

You may find other useful hints in there somewhere.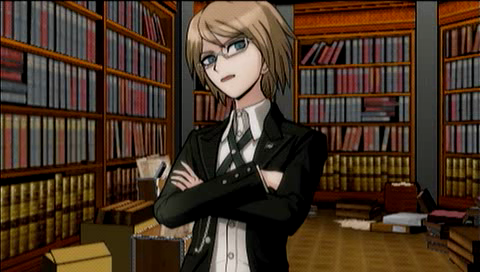 I will allow you to look in it if you beg.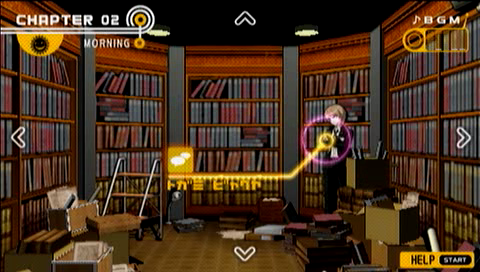 Naegi is never above begging.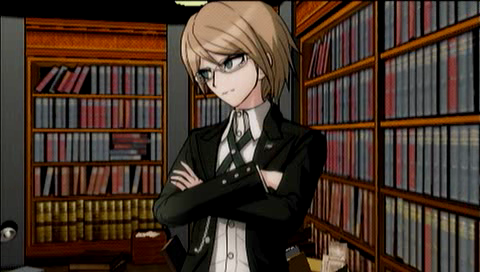 Um, Togami-kun... May I please take a look at that file?

That... case file for the Genocider Syo murders...?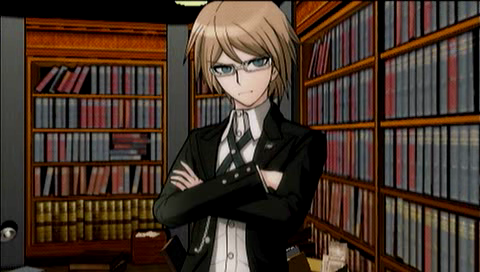 That's not much of a begging, but... oh well, I'll just let you have it.

As long as you don't take it out of this room, read it to your heart's content.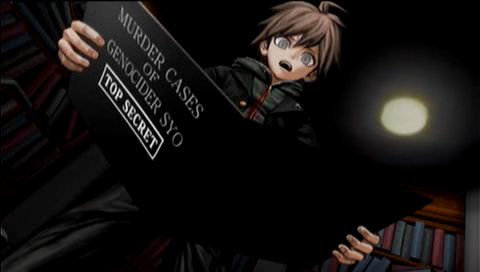 I nervously opened the file Togami-kun handed to me...
On the page I stopped at...

...Photos of some crime scenes were on display.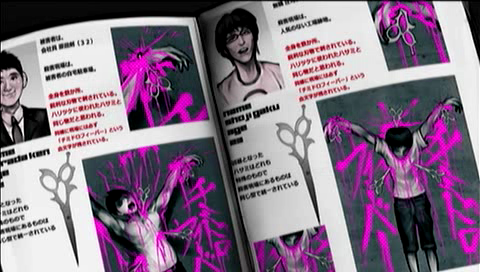 The names of the victims Genocider Syo killed were listed across many pages.

Ken Genda (32), Tetsuhiro Honda (17), Takeshi Shouji (23), Kazukiyo Kanno (14), Takeshi Yoshida (30)...
Taro Komatsu, Takefumi Satono, Youji Okuda, Erio Takeda, Shu Tsuji, Naoji Ishi, Yoshito Yumejima... The list is endless.

But... there is one thing that's clear...
Every one of these many victims was killed by the same means, and was crucified in the same way.
In addition, in every crime scene, the message "Bloodstain Fever" was left in blood...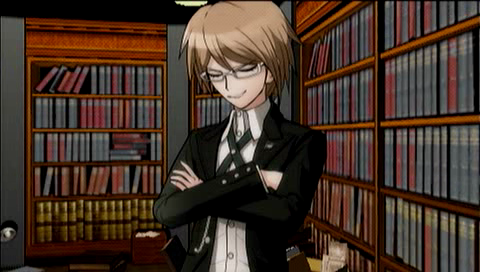 ...Take a look at the next page. There is something interesting written there.

The next... page?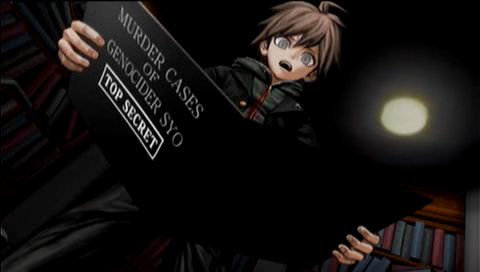 "Profiling Results"...?

All the crimes were conducted on weekdays late at night... or on weekends between noon and evening.
The more frequent of the two time periods was... midday on weekends.

From the above, we conclude the culprit is a "student".

Furthermore, there is evidence that the culprit stayed at the scene of the crime for a long time, but also that they escaped from it in a state of agitation.
Since there were never any eye witness reports for the crimes, the culprit displays a pattern of doing so regardless of external motivation.

From the display of such incoherent actions, we conclude...

It's possible the culprit suffers from "Dissociative Identity Disorder"...?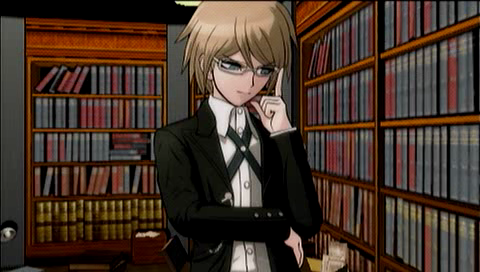 In layman's terms, that means it's possible the culprit has multiple personalities.
Multiple personalities... doesn't that only happen on television?

Once again, a story far removed from my reality...
But... it's the same as everything that happened so far in this place. Everything is out of the ordinary here...

On these terms, this one is not so strange... Or am I just becoming numb?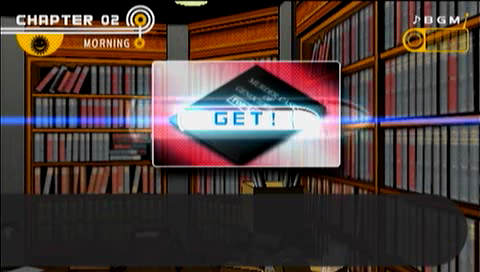 System message posted:
"Genocider Syo's case file" was added to your notes.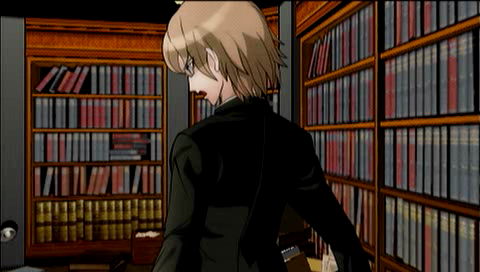 Well, then, it's time for us to go.

Eh? Go... where?

...We're leaving this room. It's of no use to us anymore.

Ah, wait! Togami-kun!!
I chased after Togami-kun, who left the library without saying another word.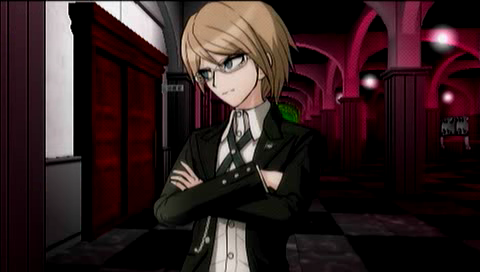 I think it's time for us to go our different ways. I still have things to do before the school trial begins...

Eh? So quickly...?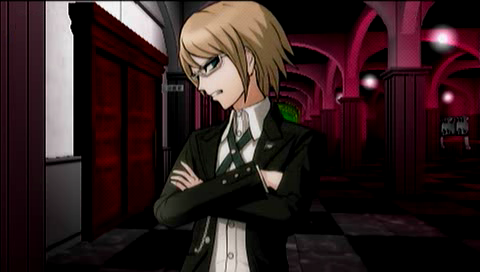 Don't get any strange ideas. Did you think I'd let you tag along forever?

The rest is every man for himself. Go continue the investigation on your own...

...Goodbye.
And then, he turned his back on me, and was soon gone...
His invitation was sudden, and so was his parting...

I have a feeling he was just trying to show off...
But... thanks to him, I've made some important discoveries...

Genocider Syo... he's the culprit who killed Fujisaki-san.
And, that serial killer is...

...one of us!!

Somehow... I must find his true identity...
In order to do that... There are several places I should investigate...

First, there's the crime scene - the girls' changing room. I should also check out the boys' changing room next door...
I should also talk with everyone else. Maybe they have some useful information to share...

The rest of the investigation is not as linear, and we are free to discover the remaining clues in any order we want. But we will do so next time!