Part 51: Super High-school Level Update #45


............
*sniffle*
*sniffle*... *sniffle*...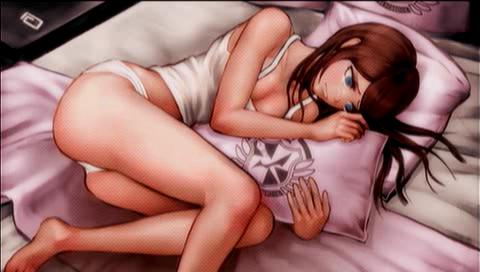 My, look at that. To the game's credit, this is its one and only totally blatant piece of fan service. Well, there's also one hidden easter egg, but that doesn't come up in a regular playthrough. (Yes, I'll show it off).

I know I mustn't cry, but...

B...but...

............

I can't... take it anymore...

It's unbearable...

I want to get out of here...

............

...I...I can't...

I can't think that way... If I keep on thinking how much I want to escape...

I...if I can't stop thinking that way, even I......


............

...Donuts.

If I go get some donuts, I'm sure I'll feel better...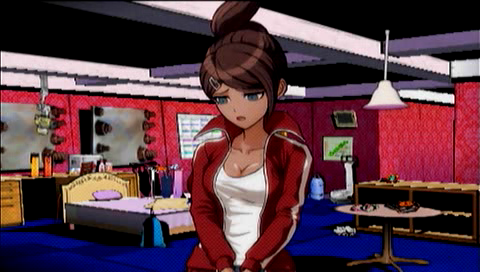 Ring donuts, twisted donuts, azuki donuts, jelly donuts, malasadas, sata-andagis...

Azuki paste (azuki are a type of red beans) is a staple of Japanese confectionery that also found its way into every type of western sweets or baked goods sold in Japan. It can be an acquired taste, but I love it, personally. As for malasadas and sata-andagis, they're not really Japanese but I had fun reading about them on Wikipedia. Asahina sure knows her donuts!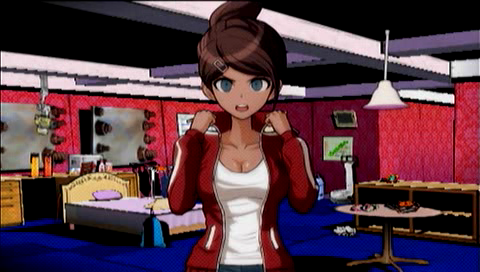 Oh, god of donuts! Bestow upon me a wonderful encounter!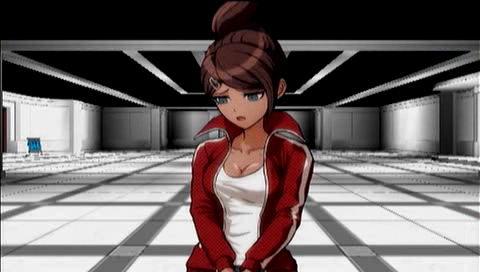 Uu... I'm sorry...

Please forgive me for breaking the Night Time rule...

But, I really really need donuts right now...
* bzzzzzt....... *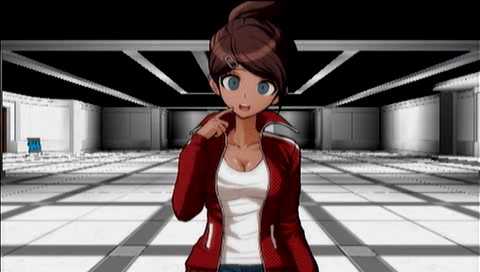 Eh...?
* bzzz......bzzzzzzt *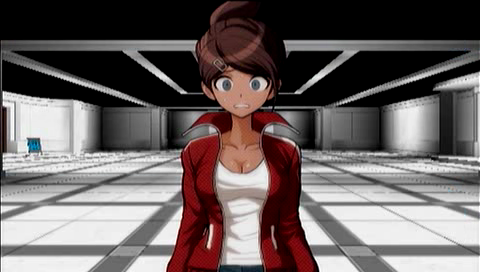 What's that... sound...?
* bzz....bzz *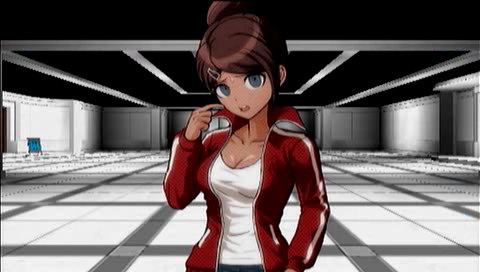 I think it's coming from the public bath...
* bzz....bzzbzzbzz....bzzzzzzz *

I...It's scary.... but...!


U...Um...

Is... someone here...?

............

...!!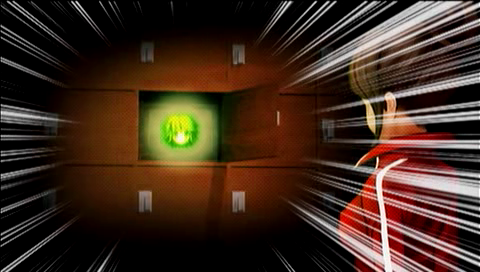 KYAAAAAAAAAAAAAAAAA!!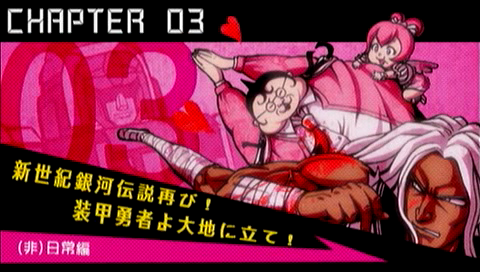 CHAPTER THREE: New Century Galaxy Legend Returns! O Armored Hero, Rise Upon This Earth!

This title mocks anime titles, particularly of the giant robot genre, and even more particularly the original Gundam series -- the last part of this title is the same as the title of that series' first episode.

On the morning after the second school trial ended...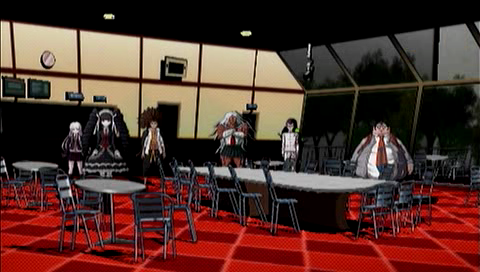 We all gathered in that same cafeteria, as we always did...
We started that same breakfast we always did...

Or, that's how it should've been, but...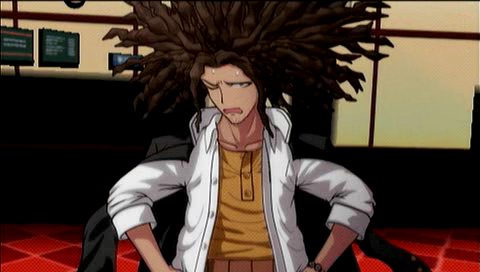 ...We have a small turnout today, 'right? Fukawa-chi and Togami-chi are absent like always, but...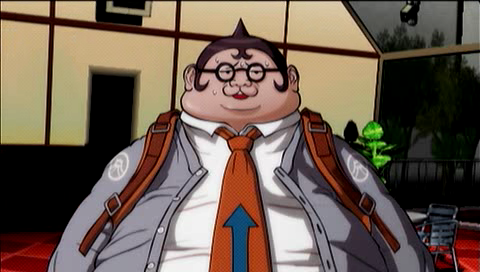 Asahina Aoi-dono is also nowhere to be found...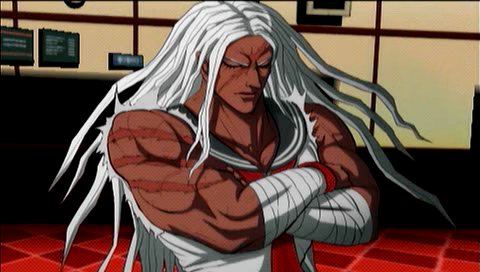 It seems she has a stomach ache. She said she is going to rest in her room today.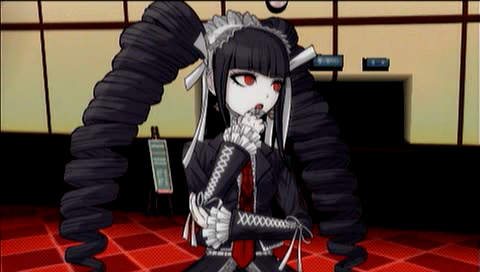 How peculiar. She's always the very image of health...

That is why there is no need to worry.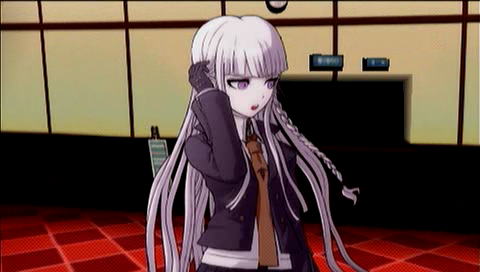 So, it's just the seven of us...?

So it seems...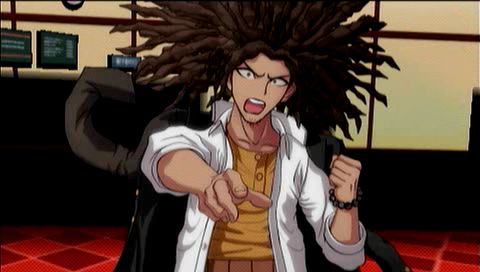 Ah, at times like this, our chairman always gets worked out, 'right?!!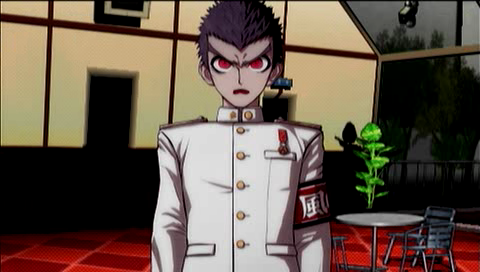 ............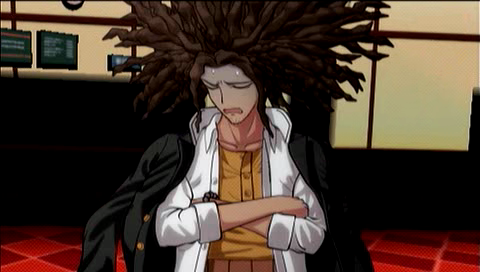 Sigh. It's useless...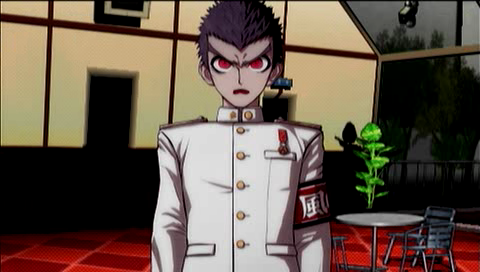 ............
Ishimaru-kun hasn't opened his mouth once since yesterday's events.
The look of his face also taught us he didn't get any sleep at all.

He sure took... what happened to Oowada-kun hard......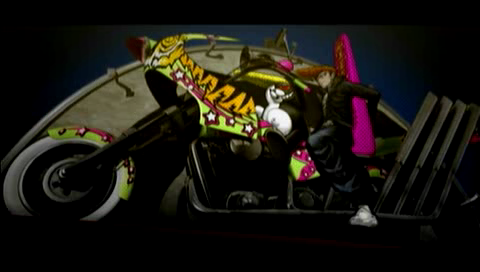 The revelation that it was his dear friend who had killed Fujisaki-san...
And what happened to Oowada-kun before his very eyes...

It must have been a real shock......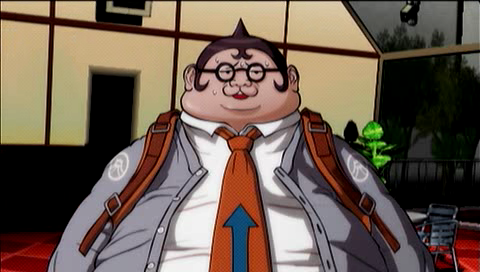 Leaving that aside... what should we do from now on?

We can't find an exit, and it doesn't seem like help is coming...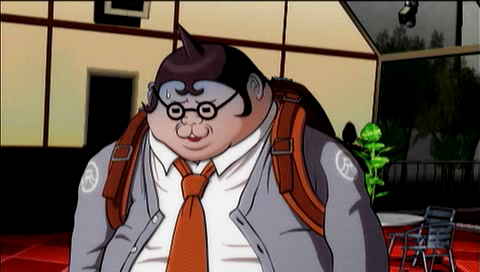 Uuuu...! Now that I've said it, I'm starting to feel depressed...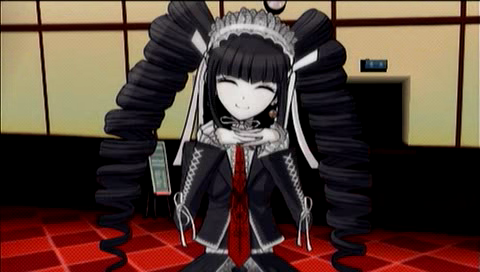 ...Shouldn't we just keep living here happily?

Forget the outside world, and embrace life in this place. That's our only hope right now.

But... living in this place forever...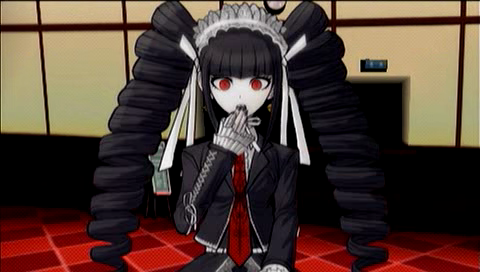 We aren't lacking food or supplies, and we're free to do whatever we want. Why are you finding it so unsatisfactory?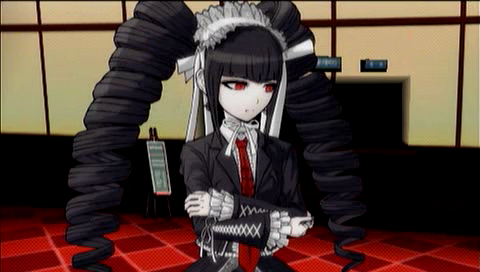 Let me turn the question over. What do you think is so good about the outside world?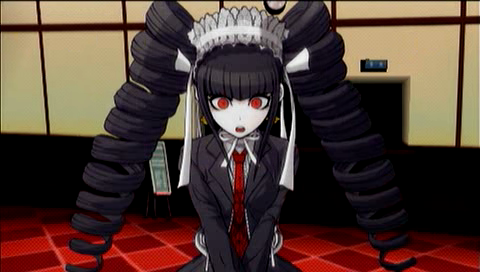 Wars, discrimination, victims, violence... the larger society gets the more twisted it becomes...

That's why I much prefer this place...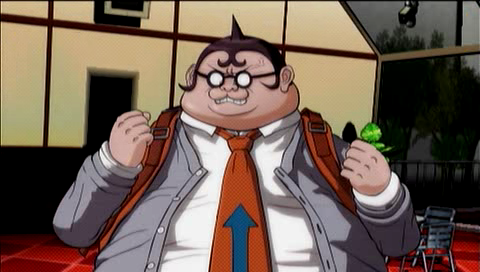 Heretic Angels ☆ Mochi Mochi Princess...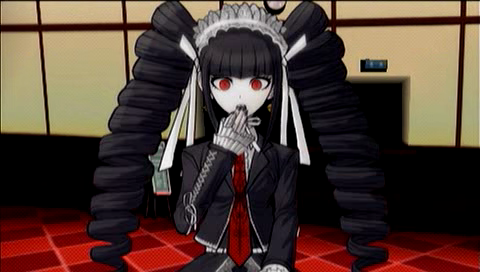 Huh...?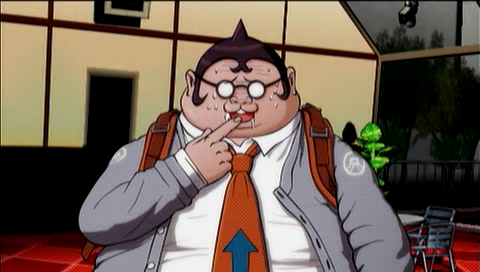 Drill-master Meg-chan, Bunny-girl Amazoness, Cat Girl Dogboy, Galaxy King Justice Robo...

And... and...!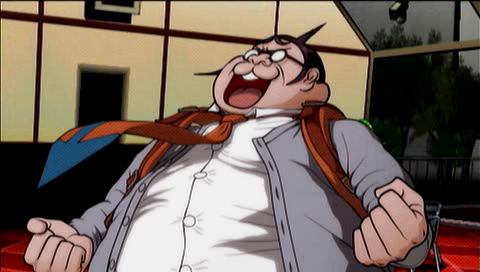 Anyway... THERE ISN'T ANY 2D IN HEEEEEEEEEERE!!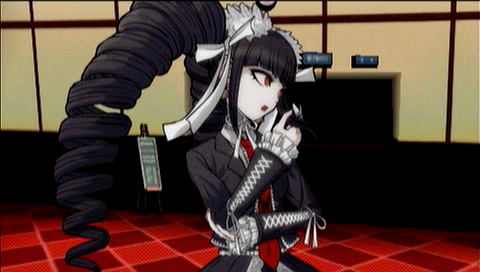 Such cravings... if you let them take over you, you're just playing into the mastermind's hands...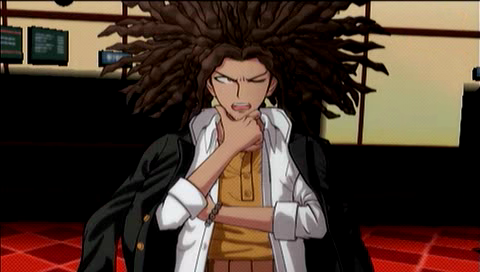 In any case, because Ishimaru-chi became that way...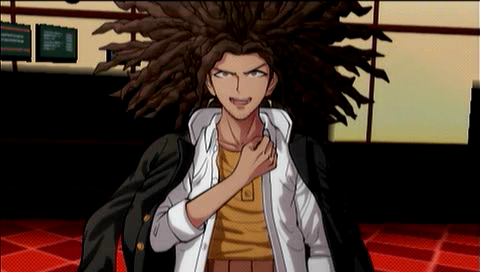 From now on, I will take over as leader. I am the oldest, after all, 'right?!!

Now that that's settled, today is the day we should all go exploring!!

...Exploring?

I mean... remember...? After a trial is over...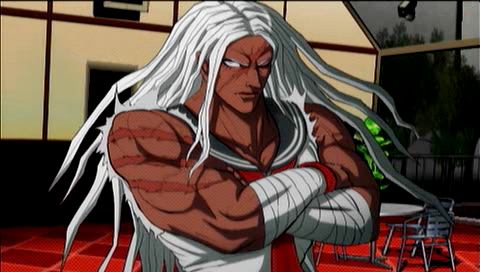 More places in this school open up...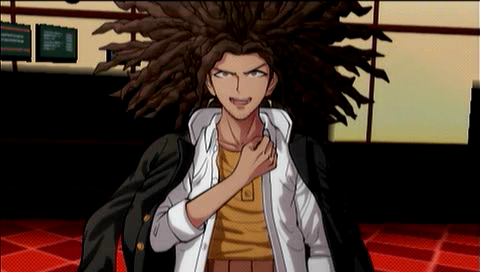 That's right!! I'm sure we'll find something helpful this time, 'right?!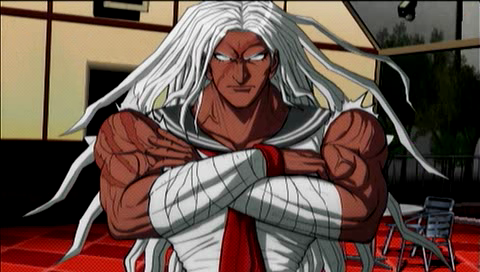 Well, then. After breakfast, let us split up and explore.

...Is that fine with you, Celes?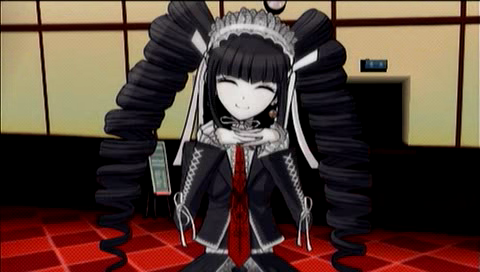 I'm sure a fine discovery of something that will make life here much more comfortable is awaiting us...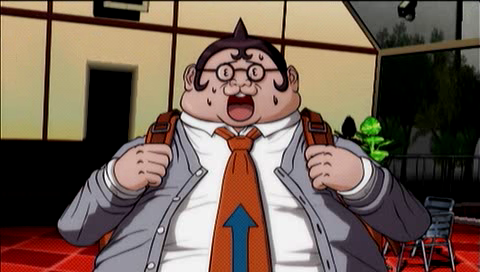 I... I thought we were looking for a way out...

...And then, our conversation was broken by... her late arrival.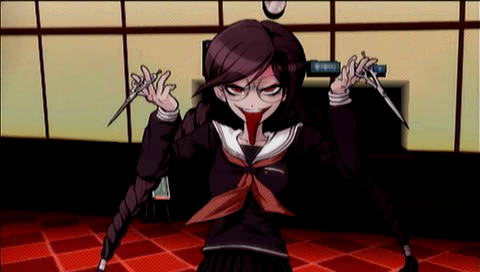 You summoned me so here I am, ta-daaaaaaah!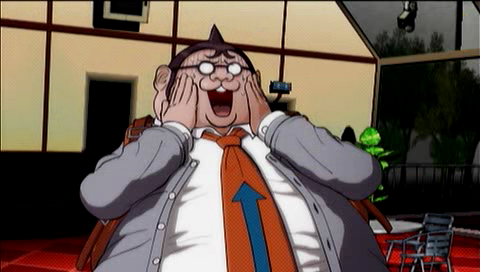 We didn't summon you! We didn't summon you!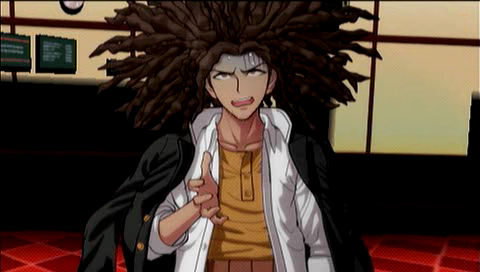 Uh... why are you Genocider Syo and not Fukawa-chi!?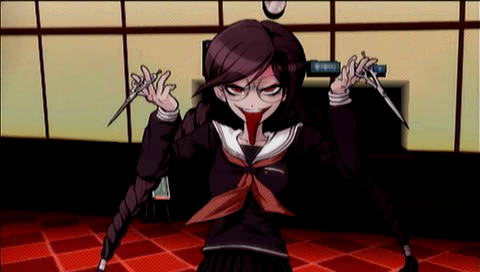 This school has such a wonderful atmosphere! I can tell it was a killer just like me who did such a splendid job making it this way!

That's why I decided to spread my wings and fly free! No more stealthy hiding for me!!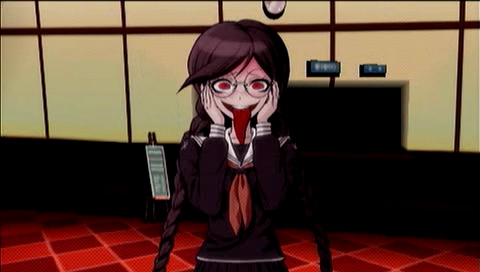 Also, I have a battle to fight...

You know how in old thrillers, a second personality is so often a cheap plot device to hide the culprit...? My job is to fight injustice and destroy the big misconception about second personalities!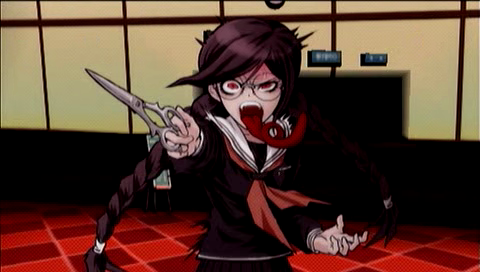 I will not rest, day or night!!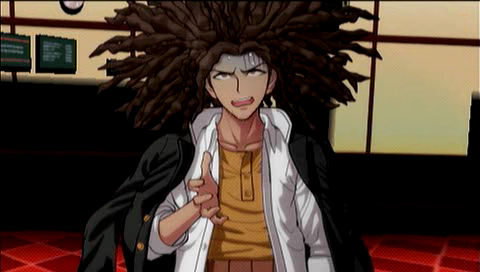 But... you're one yourself, aren't you...?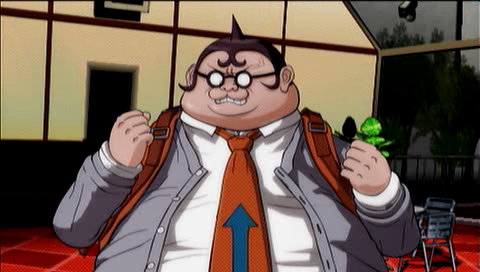 Gu... if she wasn't here, our survival rate would have jumped by 10%...!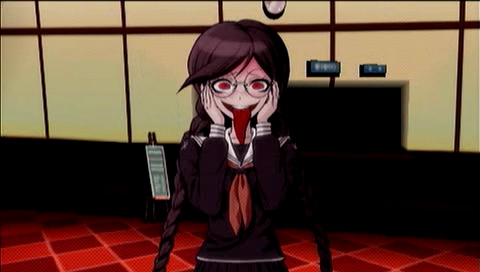 Ahh... Cheer me on! Cheer on the one true psycho here!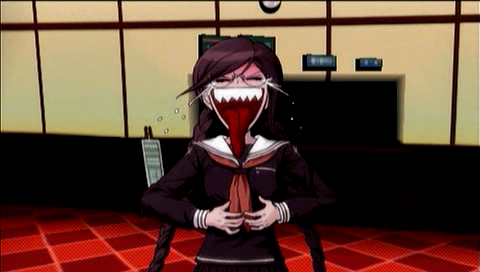 Geehaaahaaahaaa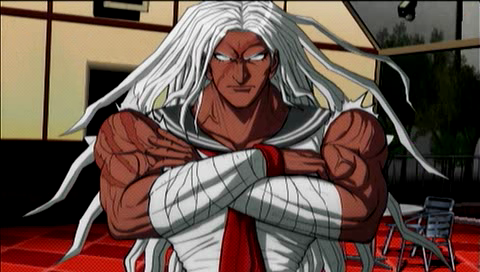 In any case, we must first eat. We cannot do anything on an empty stomach.

I guess you're right... So let's eat, and then go exploring...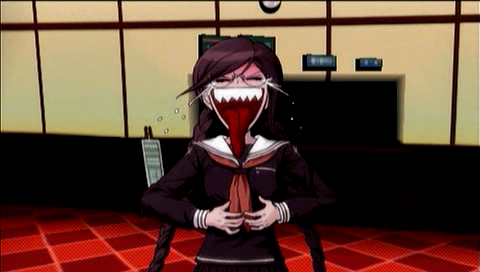 Geehaahaaheehee!!
We had our breakfast with a serial killer...
And after we were done with that troubling meal... we quickly split up and went exploring.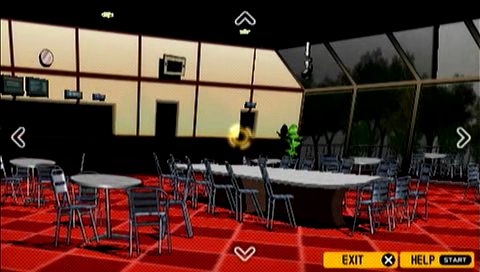 Well, then. Time to go exploring. The obvious destination are the stairs to the 3rd floor, but on the way, there's something new.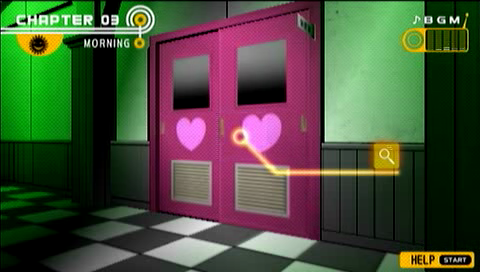 Ah... it's open... It seems we can enter this room now...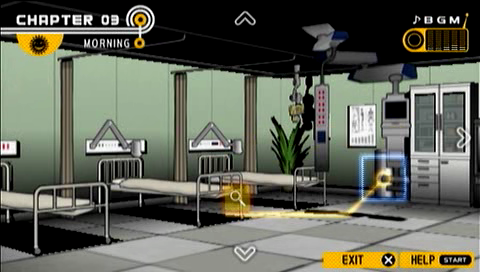 Hey, an infirmary! And a pretty modern, well-equipped looking one, too. Despite the many things in the background there are only two things we can look at here.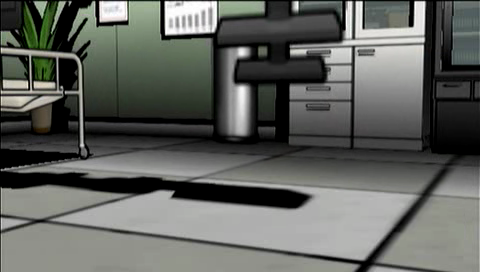 It's a trash can...
There is nothing inside, so I guess it's not really interesting.

The second clickable item is on the right side of the room, so let's pan over there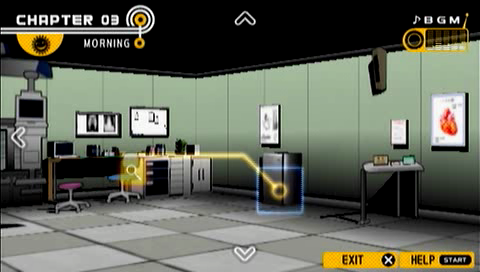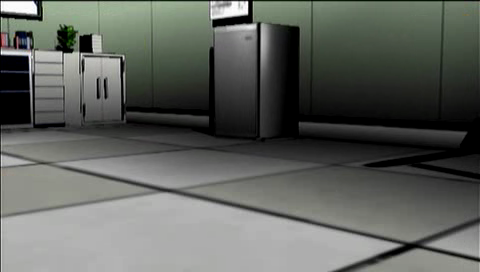 A refrigerator...
I wonder if there's medicine inside...


That's it for this room. Moving on, we meet Hagakure on the second floor.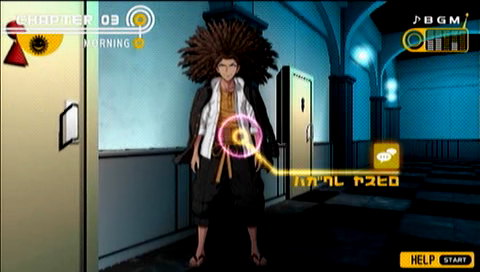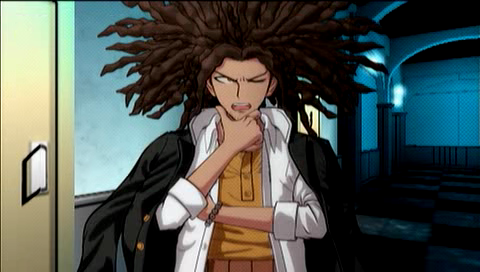 Nothing changed on this floor... But the shutter gate that blocked the stairs to the 3rd floor is gone.

I'm sure we can go there now! There must be tons of new stuff in there!

Words of wisdom. Let's move on to the stairs.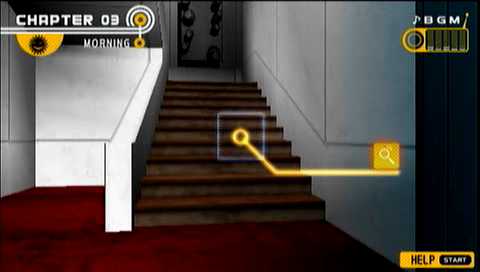 As expected!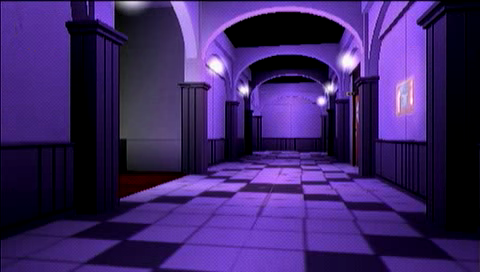 Hope's Peak Academy's third floor...

So this time, this floor opened up. What's waiting... in here?

We'll find that out next time. For now, here's the new map.