Part 59: Super High-school Level Update #52
*Ding dong ding dong*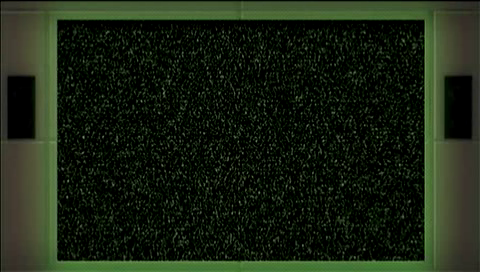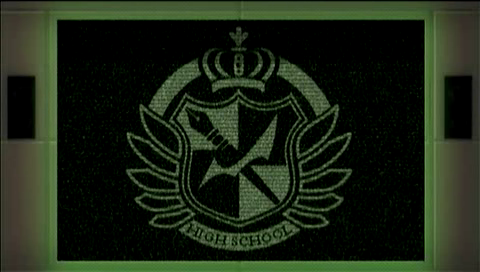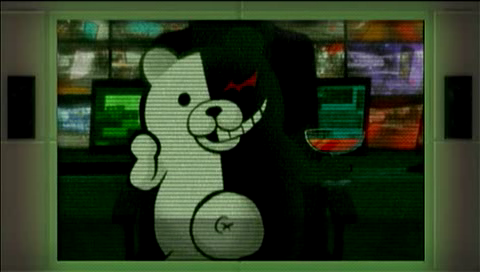 Good morning, you bastards! It's 7 am in the morning! Time to wake up!

Let's all strive to do our best today!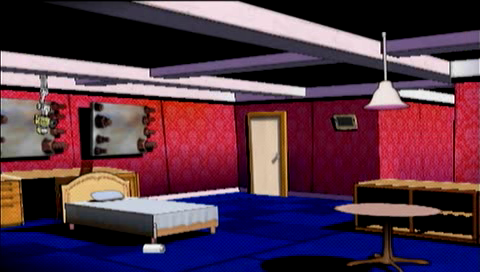 Right, time to get up and go to the cafeteria...

I must tell everyone about what happened yesterday with Ishimaru-kun...

To the cafeteria we go.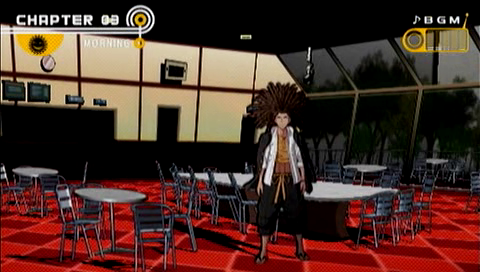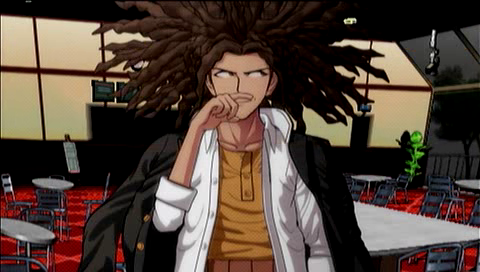 Hey. I waited for you.

Huh? Is it just you this morning? Where's everybody else...?

They went on ahead.

Went on... where to?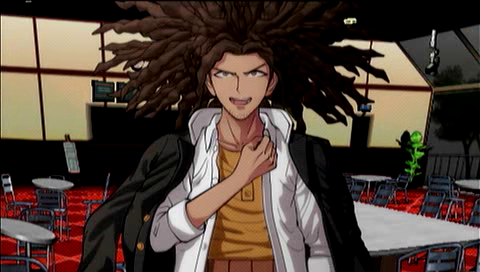 I'll explain everything later, 'right? For the time being, come with me to the public bath.
The public bath...?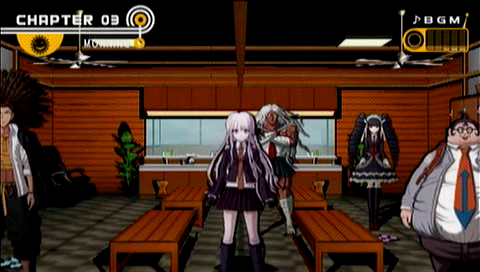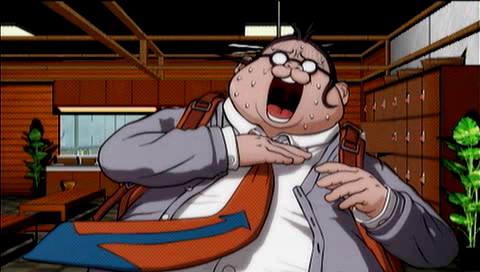 Hiiiiiiiiii~! Save meeeeeeee!!

Yamada-kun, what's wrong...?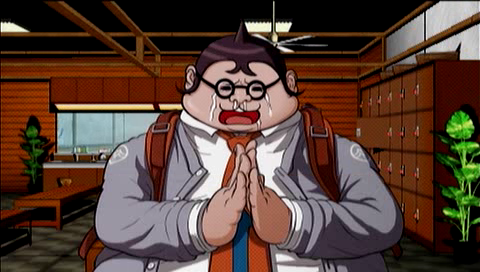 Naegi Makoto-dono! Please save me!! For heaven's sake!!

W...what happened...?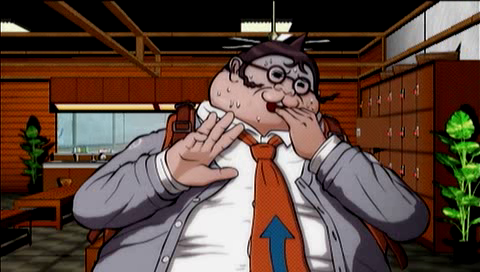 T...that woman... she's trying to kill me...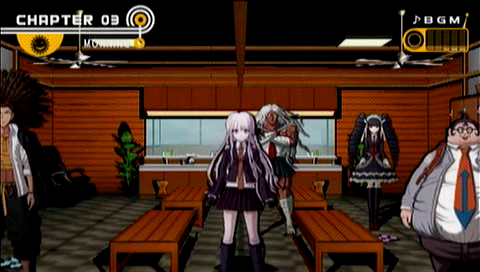 The person Yamada-kun was pointing at was...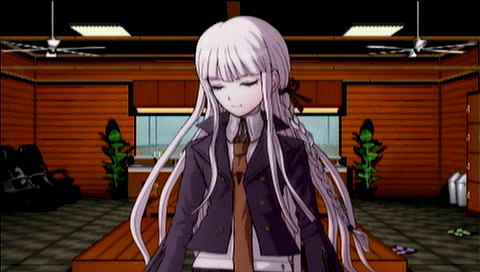 ...............
Eh...? Kirigiri-san wants to kill Yamada-kun...?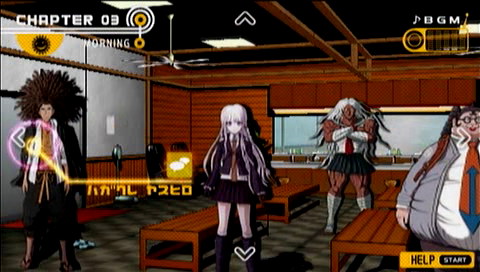 Let's see what everyone else has to say about this situation.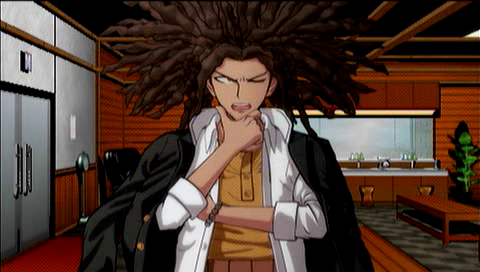 Hagakure-kun... what's going on here?

I'm not really sure. Shouldn't we hear what Kirigiri-chi has to say?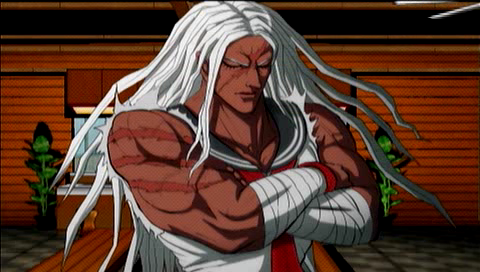 Oogami-san... what's going on here?

It is unclear to me...

But since we are in this room... perhaps it has to do with that computer?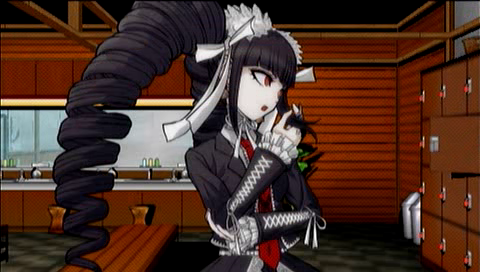 You're late.

I...I'm sorry... But what's going on here?

I have no idea. How about asking Kirigiri-san?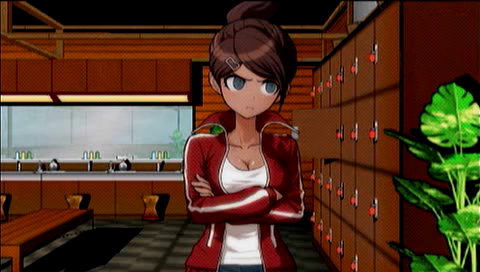 Asahina-san... what's going on here?

I'm don't really know, but...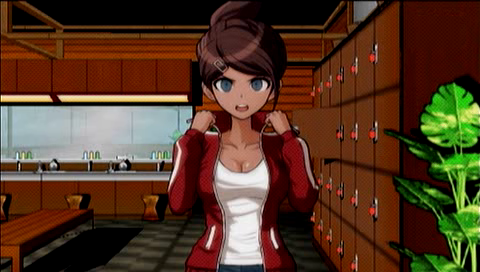 I'm sure Yamada did something wrong! I'm sure of it!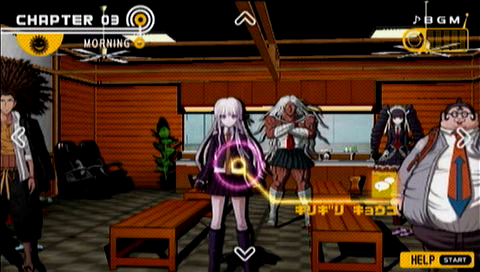 Right. No one has anything useful to say, so let's go to the source.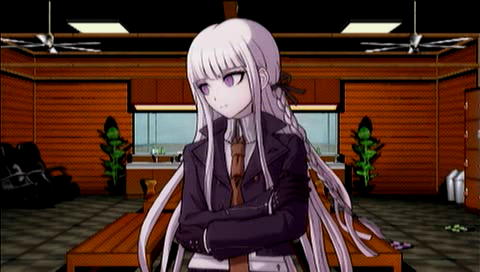 I never said I was going to kill him...

I just asked him for an explanation. Why did I catch him doing
the same thing
twice?
the same thing

The same thing... What did he do?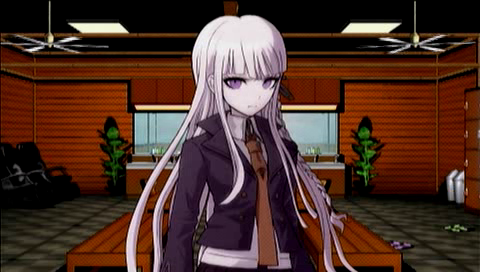 He sneaked into this locker room in the middle of the night, and used Alter Ego for his own needs.

Furthermore, when I caught him last night...

He was embracing the laptop and breathing suspiciously...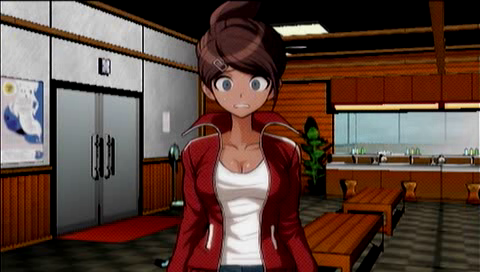 W...what the hell was he doing!?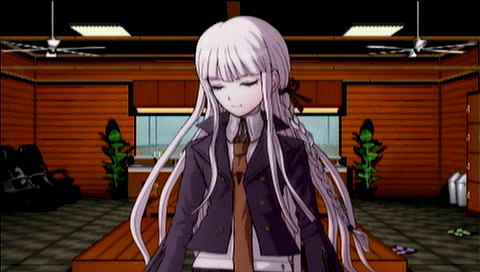 Yesterday I overlooked it and just gave him a warning, but it seems it didn't have any effect.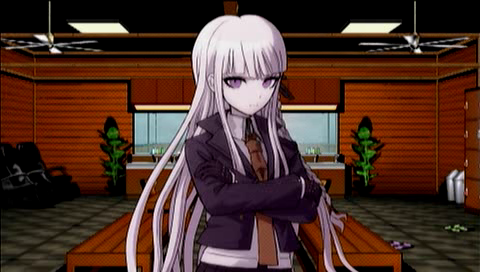 So I decided to make him explain his actions to us directly.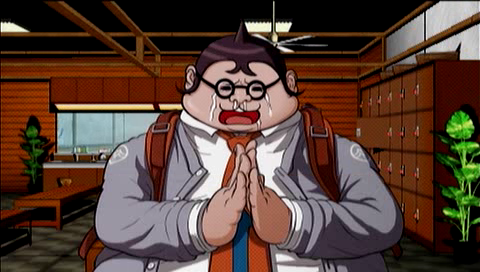 Hiiii, don't kill me!!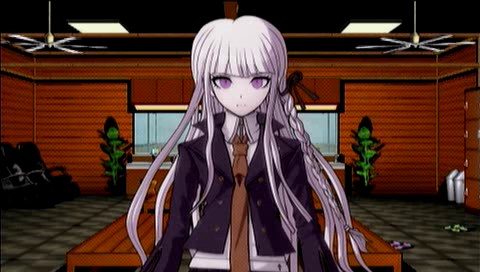 I will not kill you. I will just make you explain...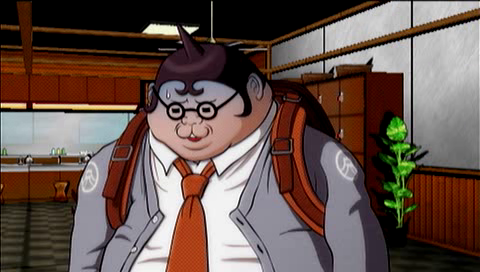 Uu... uuu...!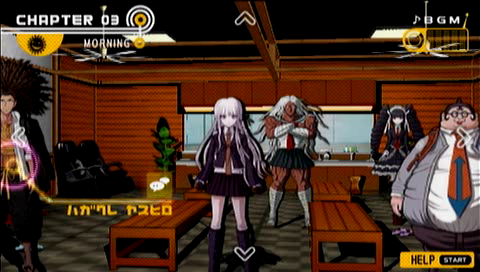 We have control again, so let's do another round to see if anyone's opinion of the situation changed.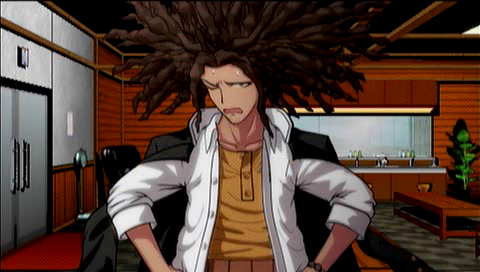 Somehow... I think I know what Yamada-chi was doing...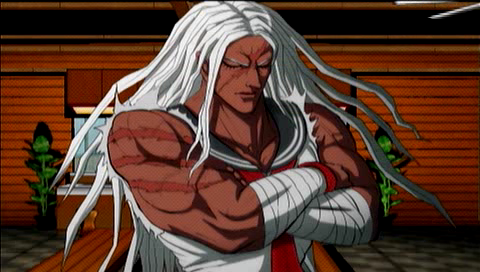 Those actions... are indeed suspicious.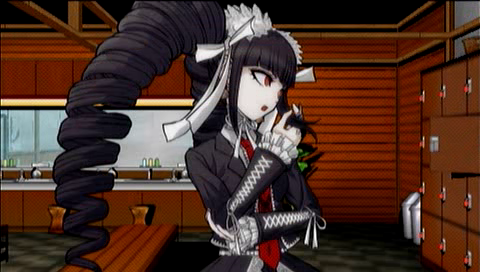 I have an idea about what he was doing, but...

It's such a foolish thing to do.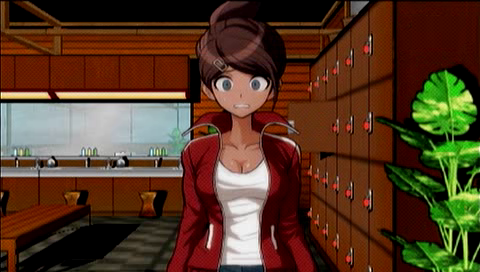 He was embracing the computer... and breathing suspiciously...

He couldn't have possibly...!?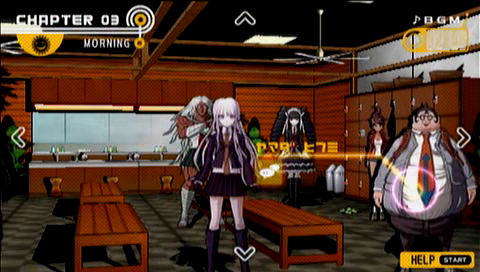 Right. Let's move on with the person we're supposed to talk to.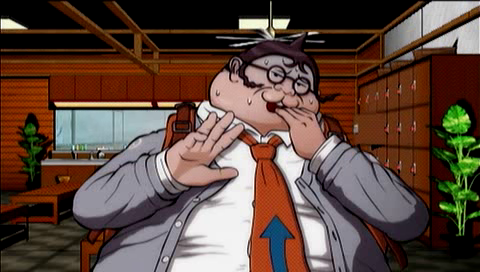 Yamada-kun... Can you please explain what you were doing...?

Um... I was just... just talking to her...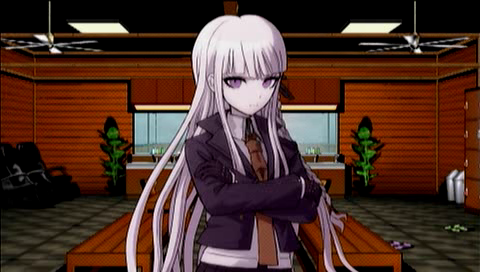 ...Even though I forbade it?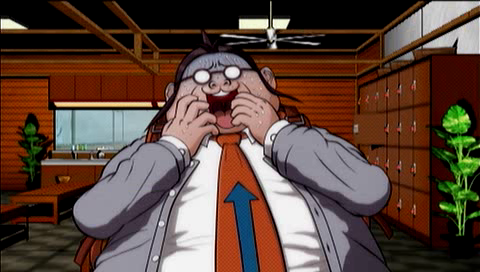 T...that's... um...

Talking to her was... um... much more fun that I ever imagined... s...so...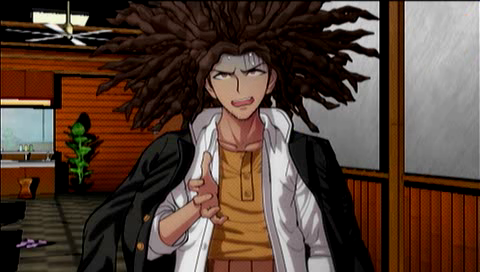 Stop right there! I can't believe I'm saying this, Yamada-chi, but...

Are you saying you've fallen for that program?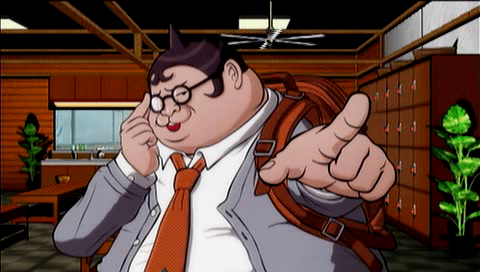 Ha ha ha... I, who is called the cruel killing-machine of the demon realm? For me to fall for someone so easily is... is...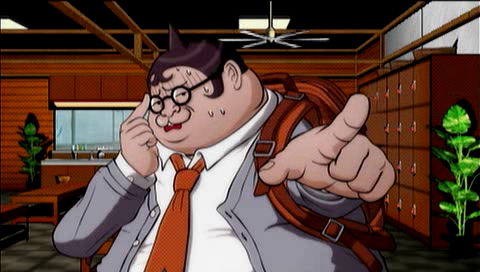 Eh...? No way...! So... is this what they call love...!?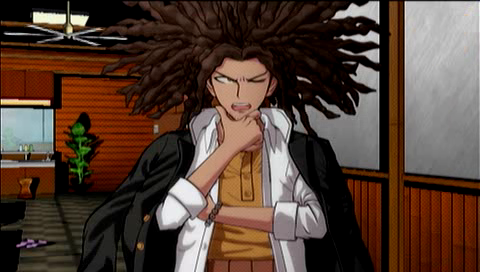 There was a certain CEO I gave spiritual advice to that one time...

He fell in love with a mannequin, and even went so far as to have a wedding reception with it.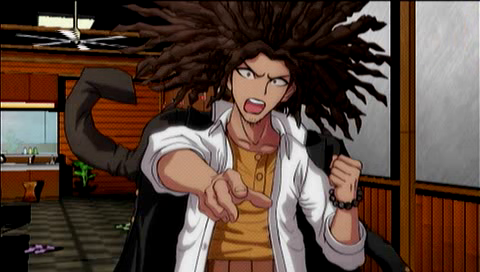 Your eyes, Yamada-chi...! They're just like that CEO's were!!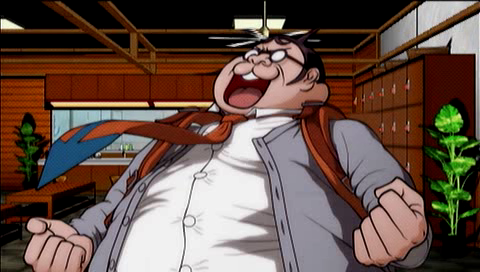 Stop it!! She's not a mannequin! She's an angel!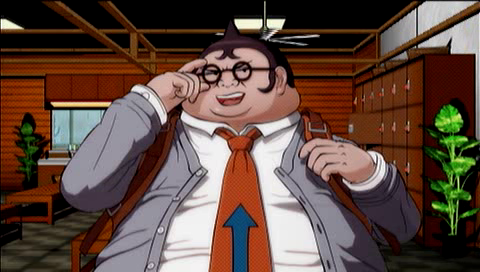 Whether angels really exist or not is a separate question. Please suspend your disbelief for this.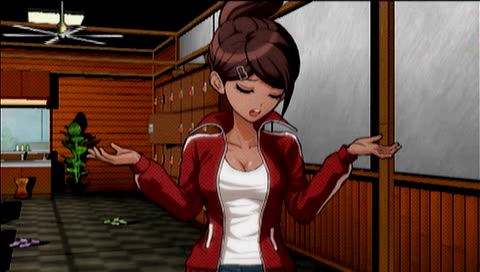 He's totally in love...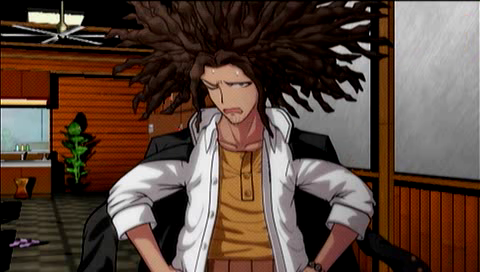 How did that happen...?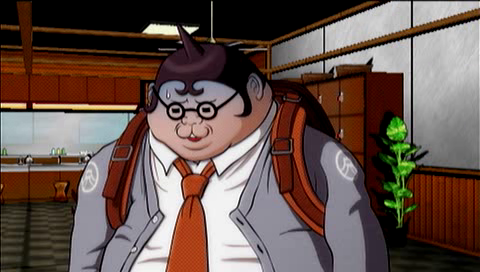 ................

A...at first...

I just wanted to hear her say "my master" one more time...

Alter-Ego uses "goshujin-tama", a cutified baby-talk version of "my master" in Japanese, which probably provides an even greater appeal for Yamada than the standard version.

B...but... I thought it was a very well made program, so I tried meddling with it for a little bit...

Um... How do I say it...?

It was the first time... I could talk so easily to a regular girl...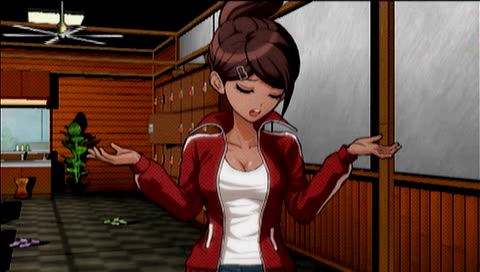 It's... not really a regular girl, you know.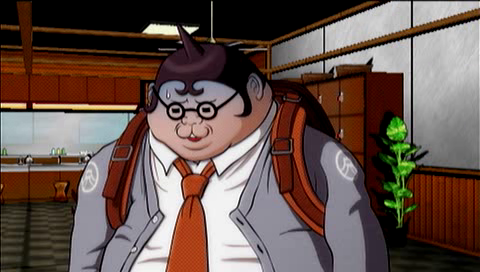 She... listened patiently to everything I had to say... even when I talked about my hobbies...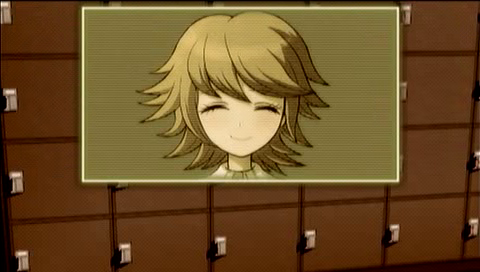 You're interesting, Yamada-kun.

Won't you... tell me more, please?

Teach me everything you know!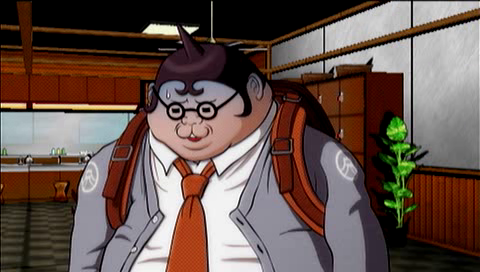 Except for Mama, I never had a woman so interested in what I had to say before...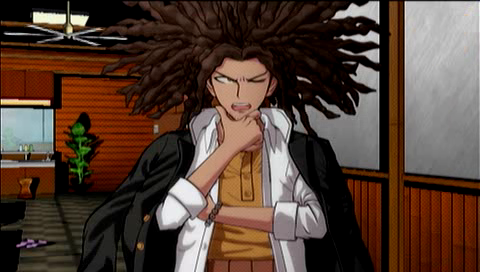 No, It's also pretty amazing that your mother wanted to listen to you...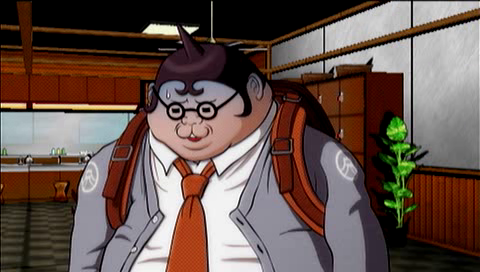 So... I was so happy... It was so fun...

And then, before I knew it...

I fell in love with her... I love her face and her personality and the way she talks and her keyboard...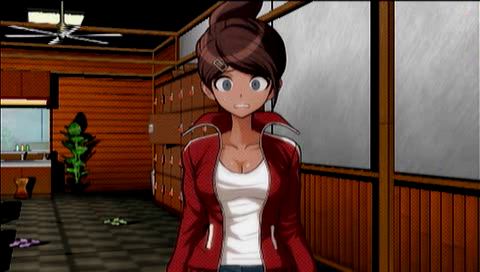 Even her keyboard...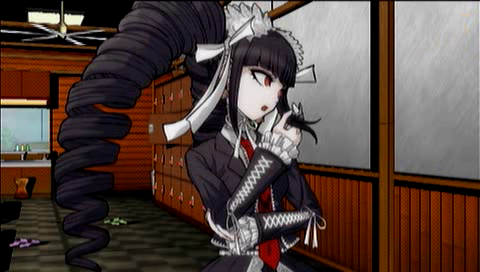 ...Yamada-kun, aren't you misunderstanding the situation?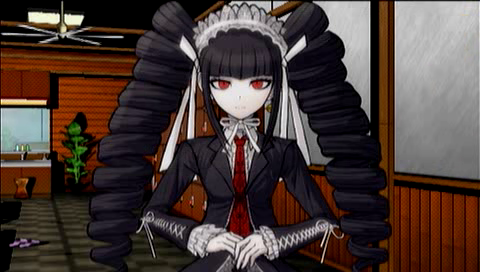 It's not you who Alter Ego is interested in. It's the information you provide.

It's an artificial intelligence. A learning machine. It's just natural it's interested in anything it doesn't know.

Furthermore, the fields of knowledge you excel at are ones Fujisaki-kun probably couldn't tell it about.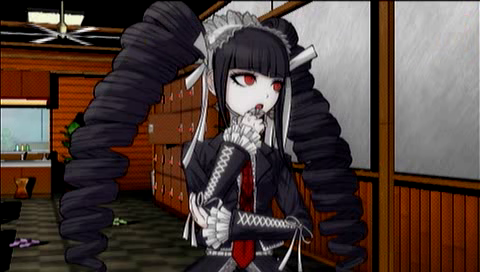 All that Alter Ego wants is that information.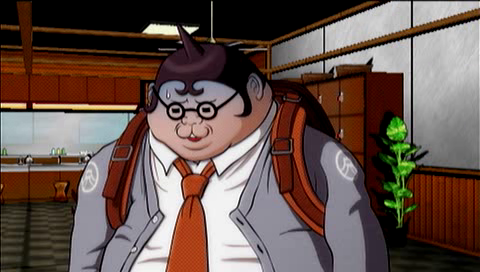 I...I know all that. I know it, but...

I know it's pathetic... but, um...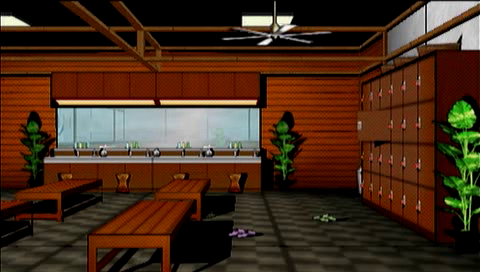 DON'T MESS WITH ME!!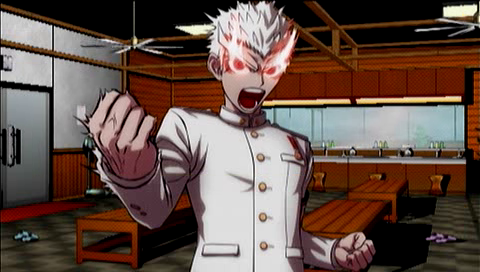 Hey, you bastards! Ever since I started listening you have only been blabbering out selfish things!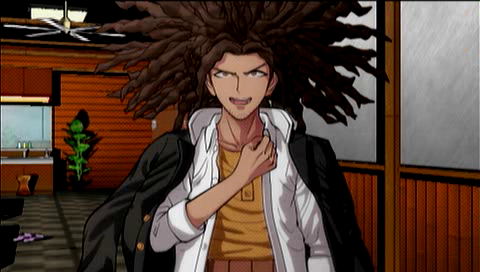 Oh, Ishimaru-chi! I see you're feeling better?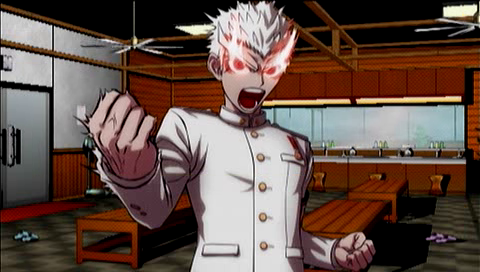 Who's that Ishimaru you're talking about!?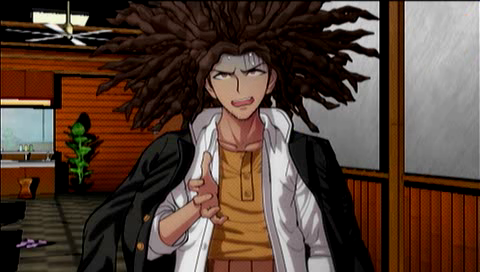 Um, it's... you, 'right...?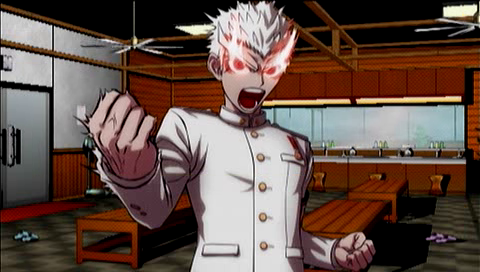 I'm telling you, it's not me!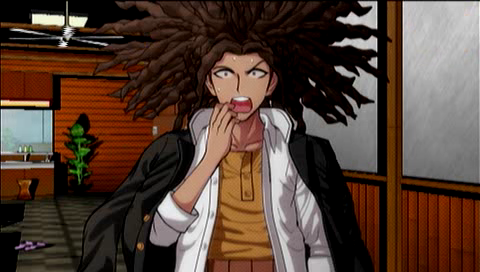 Eh...? Then who...?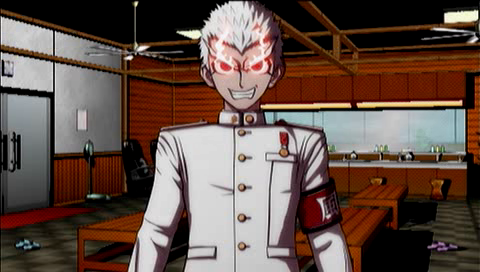 Don't be silly! It's obvious!

Ishimaru and Oowada... That makes me Ishida! Or something.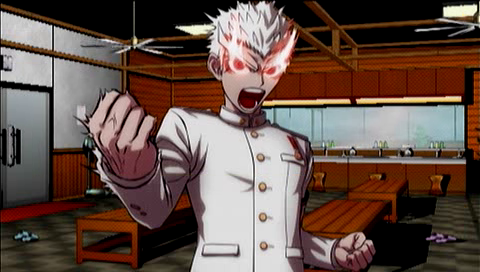 Everything from my ass to my bad cholesterol it a complete amalgam, got it!?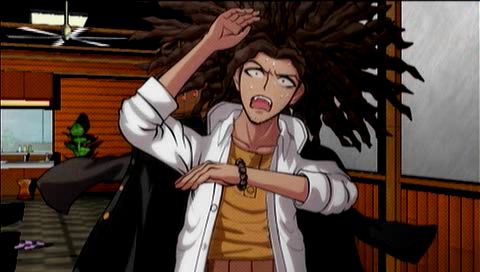 W...what's up with that...? Such an advanced fusion...?!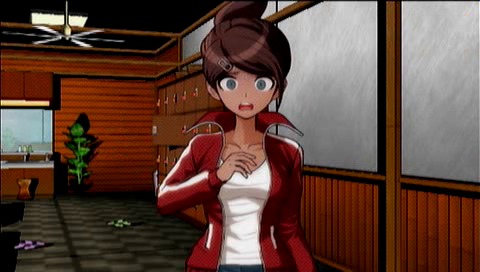 ...W...when did he become like that?

U...um, actually...
I told everyone about the events of yesterday evening.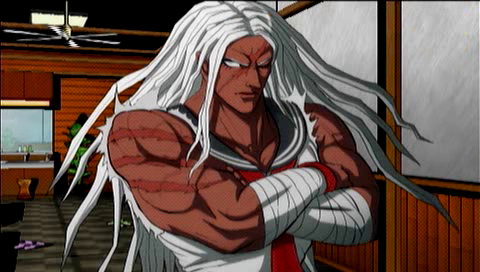 I see. So it is a result of hearing Alter Ego's words...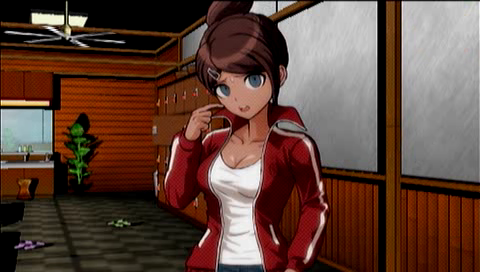 Is it really Alter Ego's fault? Maybe Oowada's spirit really found its way into him...?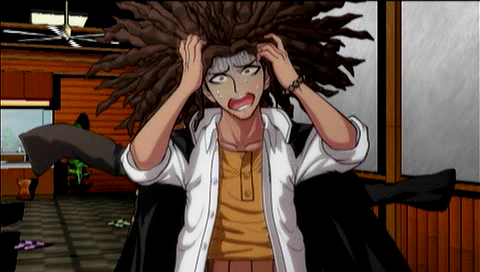 Are you talking about g...g...g...ghosts...? T...there's no way they exist!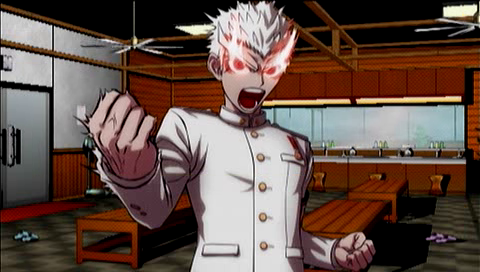 What the hell are you blabbering about, you bastards!?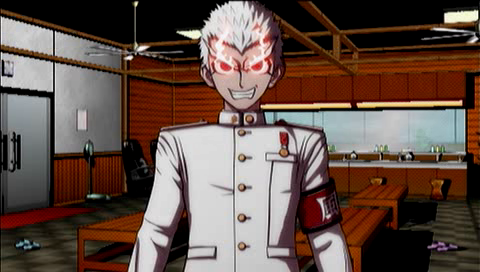 I'm already tired of all that nonsense...

Hey, you. Yamada!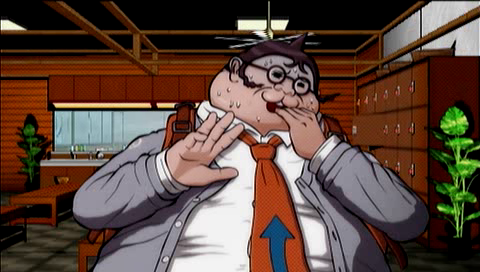 Y...yes...?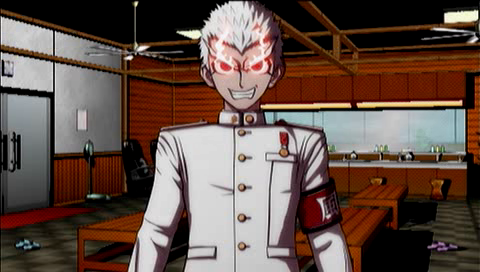 You fucker. I don't know what your intentions are, but let me warn you...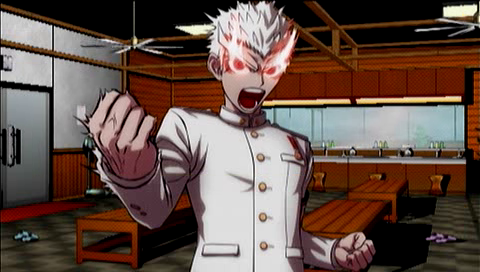 Brother is mine and mine alone!!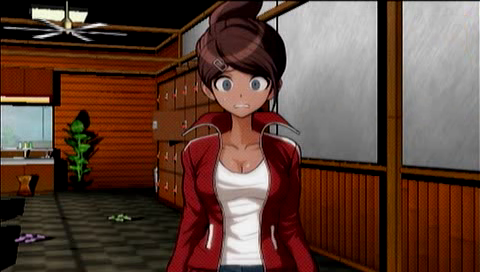 Huh...?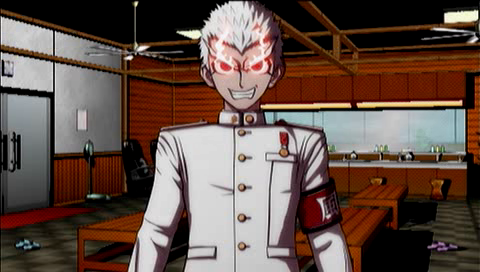 I'm talking about Alter Ego... It's him who breathed my brother's soul into me...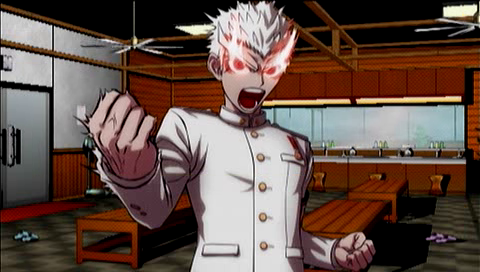 I won't let anyone else touch him, you fuckers!!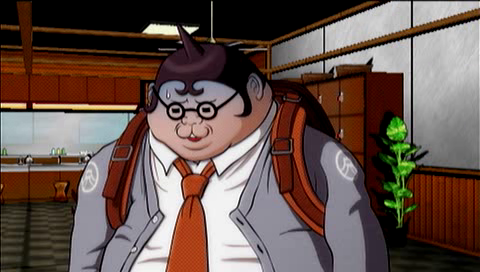 ............

I will... not yield.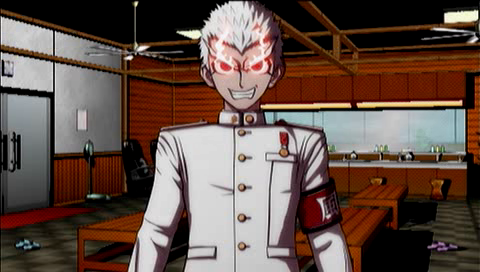 Aaa!?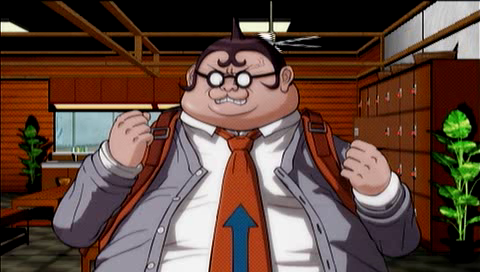 I will not yield...

Ishimaru Kiyotaka-dono... Let me declare this to you loud and clear...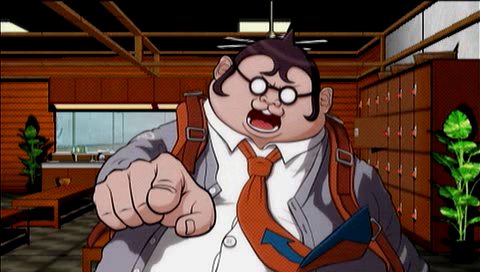 Me and her... our fate is tied by the bonds of love!!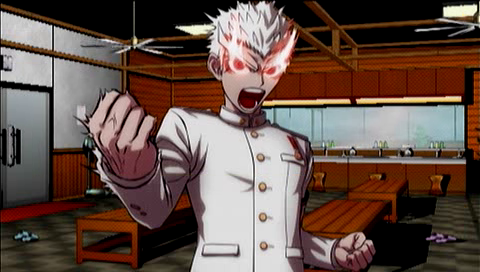 Me and him are tied by our fierce camaraderie!!

W...wait a second, you two...

Shut up! If you try to stop me, my fists will visit you on four different points on your median plane!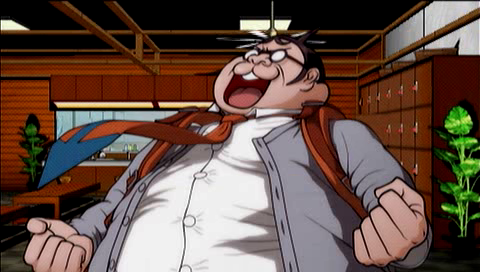 My punches fly with the speed of sound! I lack body hair, so there's almost no air resistance!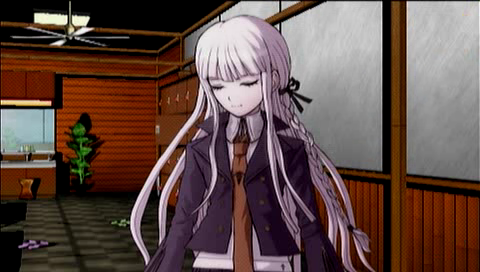 You two. Give me a break...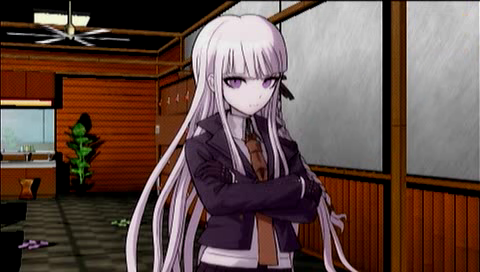 That program belongs to no one. Fujisaki-kun left it for all of us.

It's our one chance to gain an advantage in this place.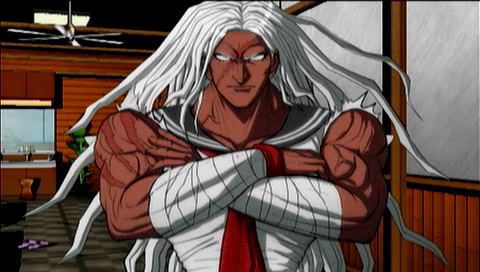 ...It is exactly as Kirigiri says. From now on, if someone decides to break rank...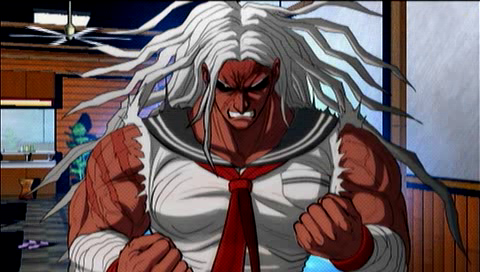 ...They will have to deal with me.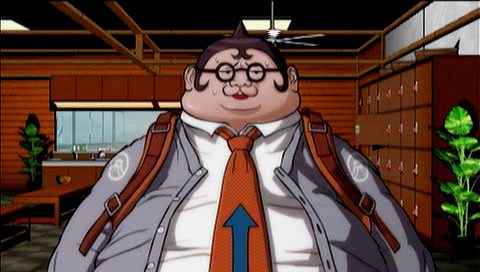 ...!!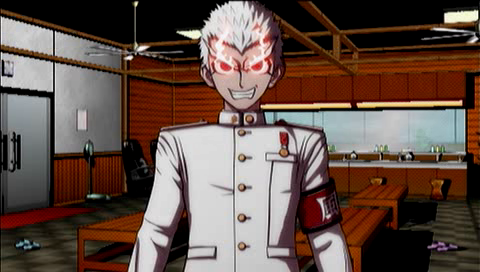 ...!!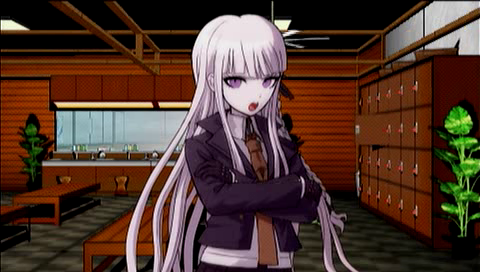 In any case, until Alter Ego is done with its work, don't get any weird ideas.

Is everyone clear on that...?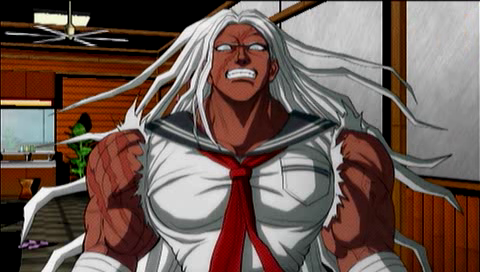 I do not hear an answer...?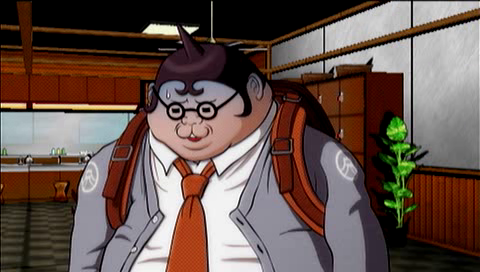 I...I understand...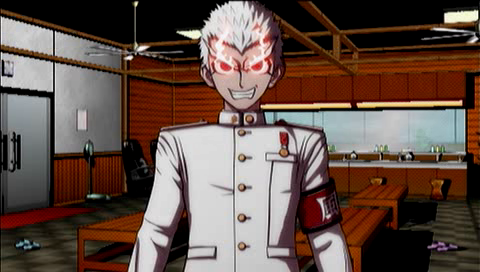 G...got it...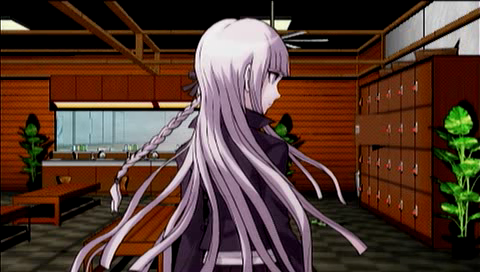 In that case, let's move on. It's not good staying in this place for too long.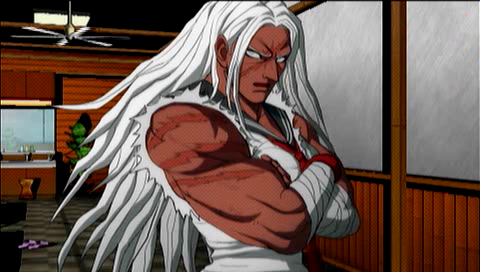 Do you think a warning is enough...?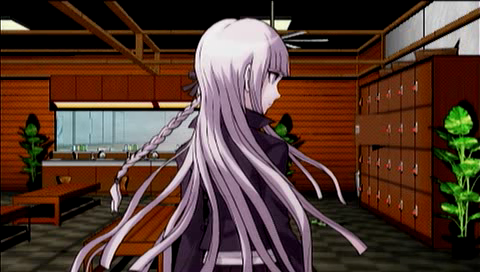 I have thought of additional measures.

Everything is going to be fine...

After making sure Yamada-kun and Ishimaru-kun really left, we all returned to our rooms.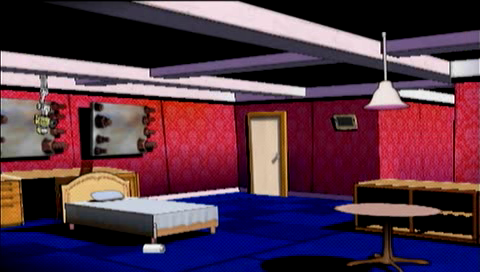 It's not even noon yet, but I'm already tired...

Anyway, let's try to cheer up...
What should I do today?

You tell me! Two Free Time sessions are coming up, so give me two characters you want to hear more from!