Part 67: Super High-school Level Update #60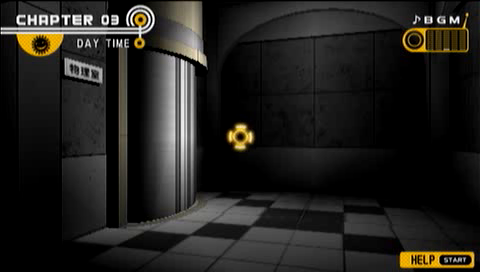 So we have two missing bodies and no clue where they are. The physics lab is on the far end of the third floor - the only thing nearby is the barred off staircase up to the fourth floor. By the way, who is the crazy architect who designed this building? Who puts staircases randomly all over the place, often with the stairs up and down on the opposite sides of the floor in a building with no elevators? I mean, if someone gets hurt on the fourth floor and has to go to the infirmary on the first, they have to practically walk through the entire school!

But I digress. Anyway, backtracking through the third floor is as good a search plan as any. The first stop on the way is the art room.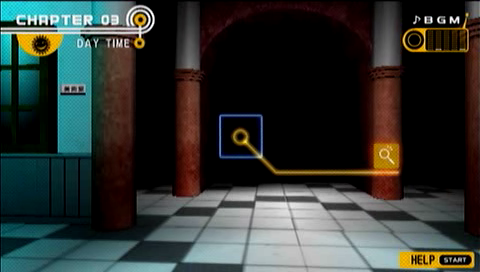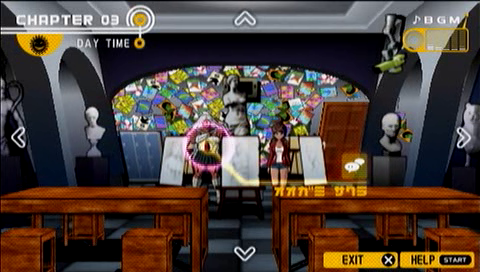 No bodies here, but Sakura and Asahina are, so let's ask them if they found something.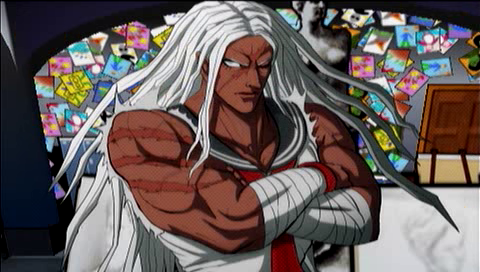 Let us find the two missing corpses before we discuss the situation further...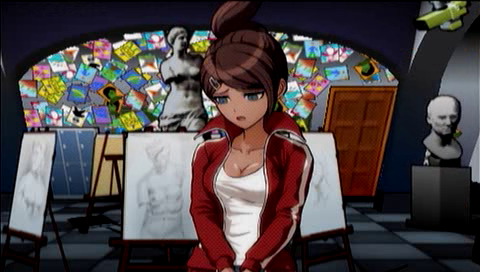 Two bodies... Where did they disappear to...?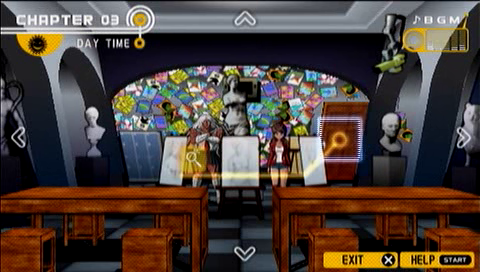 I believe some people speculated the storage area next door has some connection to the murder weapons. As long as we're here, we might as well take a look.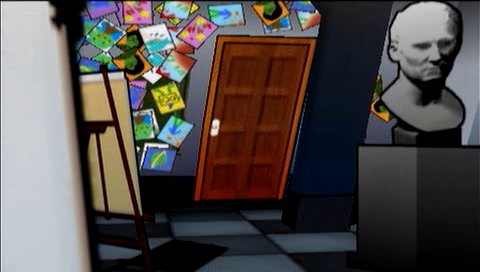 * rattle rattle *

Huh...?
It appears the door is locked...

Oh well. Maybe we'll get a chance later, if Monobear unlocks all the doors again. Next is the recreation room.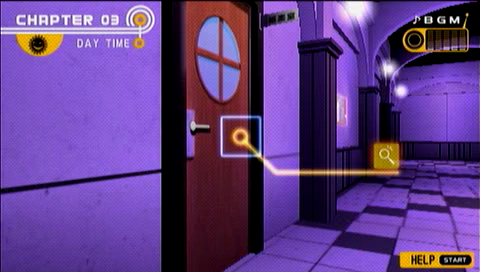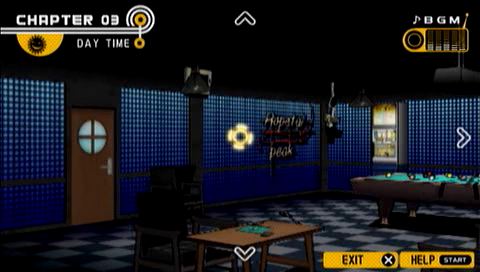 No bodies here either, though Justice Hammer #1 is still on the floor. At least no one is getting rid of evidence just yet. The only rooms left on this floor are the two classrooms. I guess we should check them, just in case.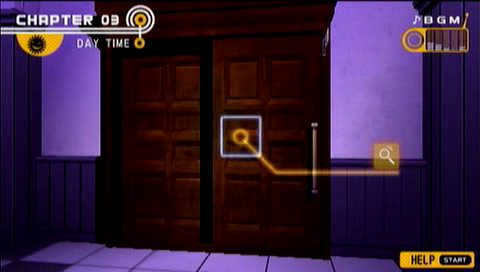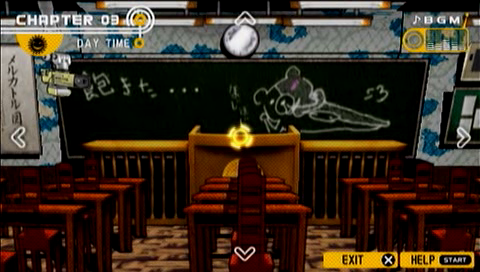 Nothing here. One more classroom to go before we're done searching this floor.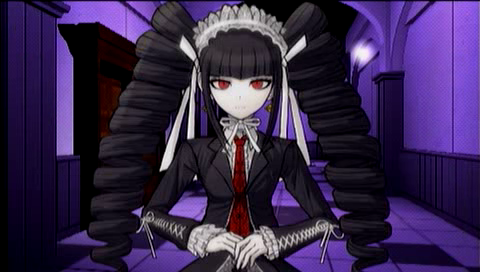 Naegi-kun...!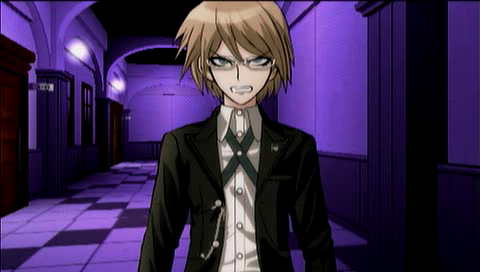 ...Why are you idling around? Come with us, we're going to the art room.

Eh? So...!!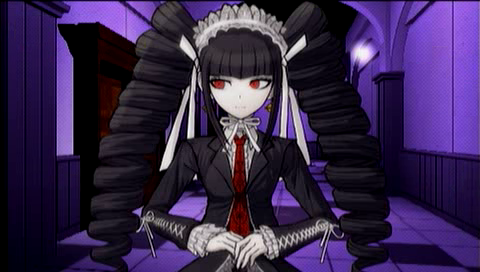 ...I found them.

Yamada-kun's and Ishimaru-kun's bodies were hidden in the art room.

We already called Asahina and Oogami. We're going on ahead. Come quickly.
The art room... Is that where the bodies really are...!?

The art room, huh? We were just there a few minutes ago.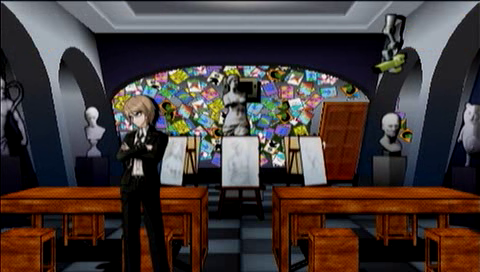 The bodies... where are they?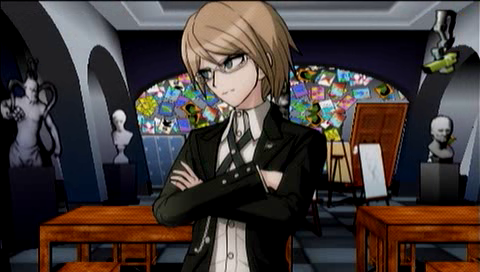 Well, then. Where are the bodies hidden?

I have a feeling I know where.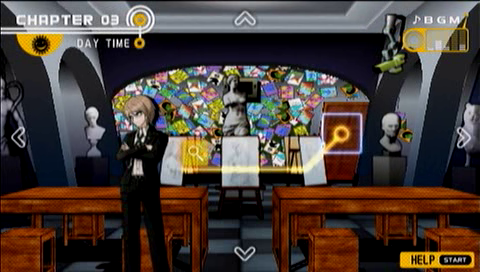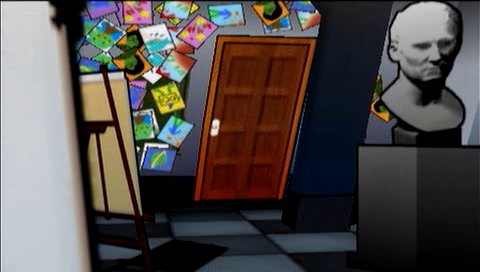 The art room's storage area is on the other side of this door...

...The door knob is turning!
I think we can enter.

I guess... we have no choice but to go in...

I opened the door...
And when I stepped inside...

This is what I saw...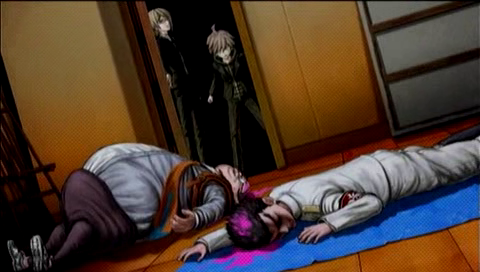 Hifumi Yamada and Kiyotaka Ishimaru (Youtube via Polsy)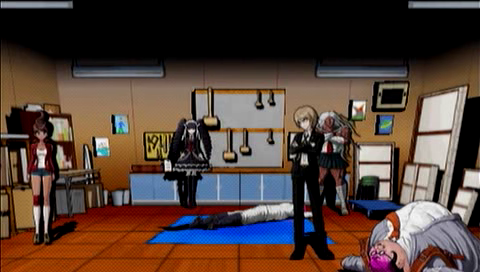 The two bodies that vanished were lying on the floor.

A strong scent of blood choked the air,
Making it even clearer what the unmistakable truth before our eyes was...

And then, we heard that announcement for a second time today.
* Ding-dong-ding-dong *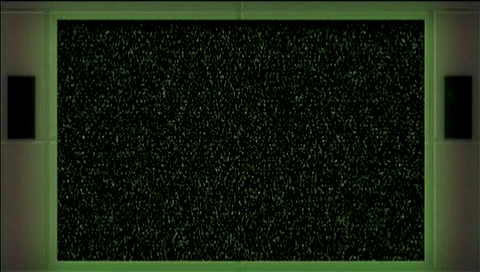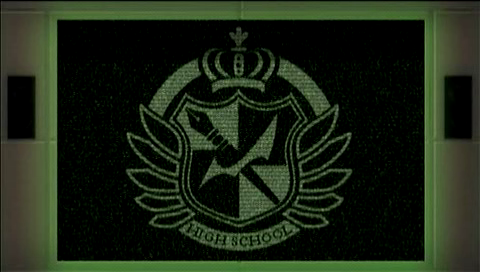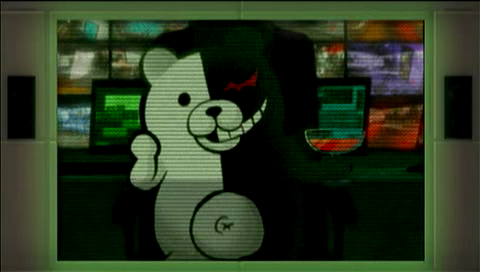 A body has been discovered!

Following a brief period of investigation, we will commence our school trial!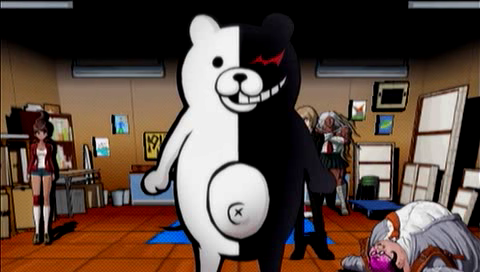 ...And so!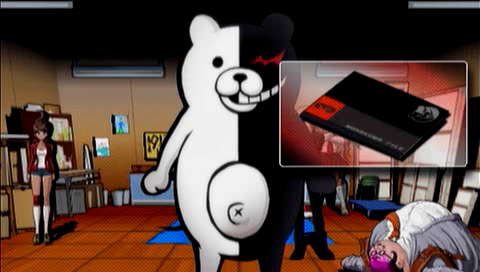 I am now going to distribute The Monobear File 3 to you bastards!!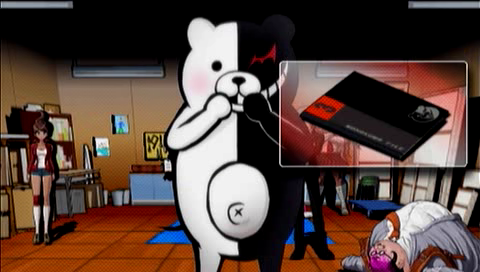 I really wanted to let you have it when I made the previous announcement, but I had a feeling more exciting developments were coming...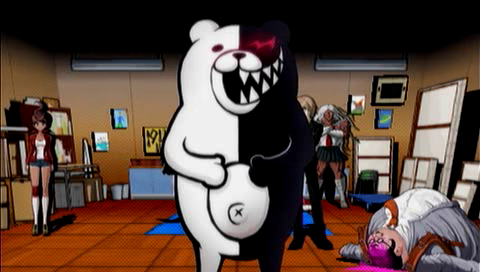 I'm so glad that premonition hit the mark!!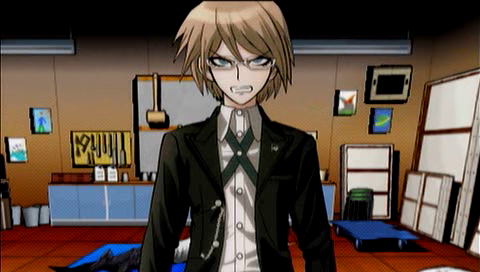 Whatever. Just hand it over...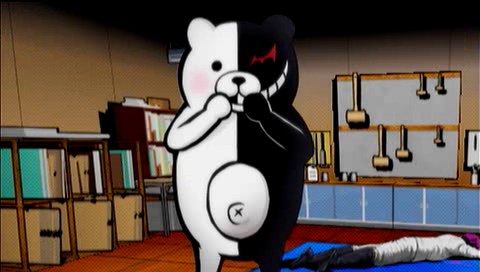 Well then, have a good investigation, and I expect you to try your best at the school trial!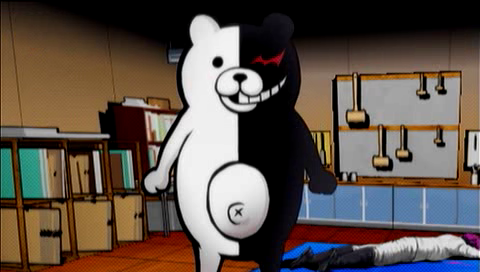 ...See you later!!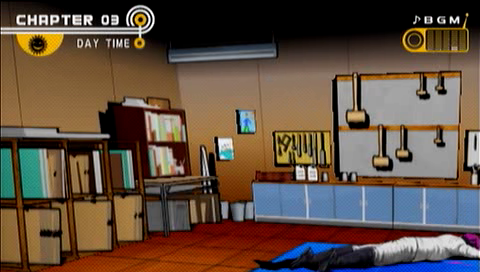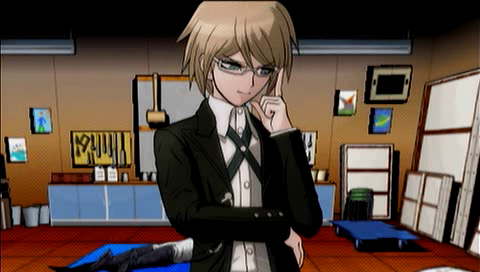 Now that we have the bodies, all that's left is identifying the culprit.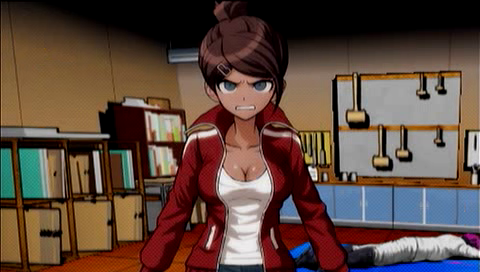 You... bastard...

How can you be so calm...?

T...they're dead, aren't they...?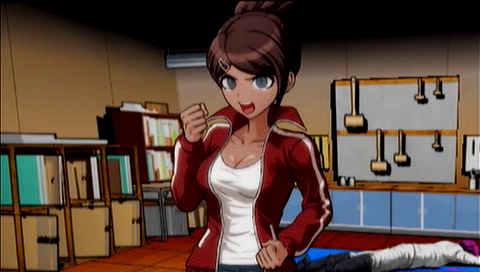 Two people... just died... didn't they? They're never coming back...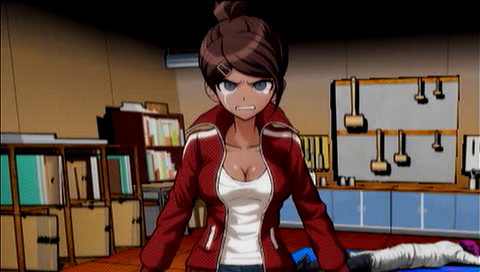 You're cruel... Too cruel...!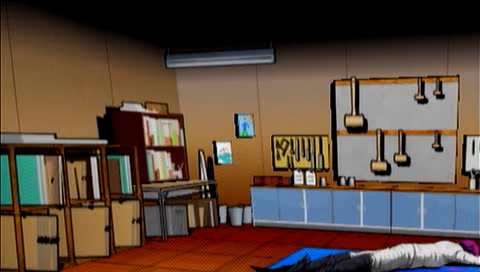 Asahina-san broke into tears...

She dropped down in front of Yamada-kun's dead body, as if about to embrace it...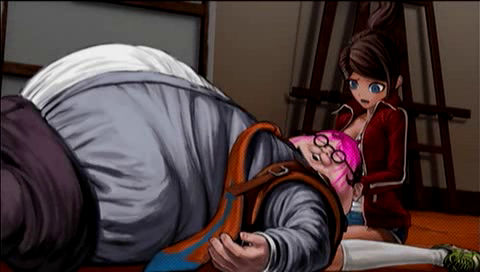 Who could... do such a thing...

Why...?

WHY?!!
A large tear dropped from Asahina-san's eyes...

It dropped right on Yamada-kun's cheek...

If this was a fantasy story, this would be the point Yamada-kun opened his eyes again...
But... this is not a fantasy story...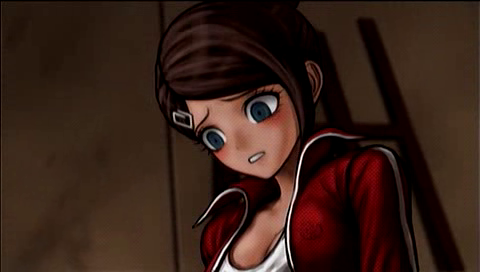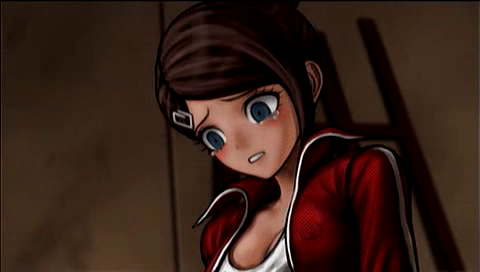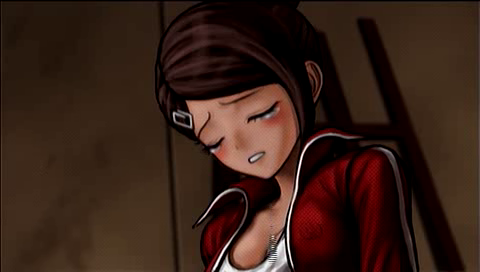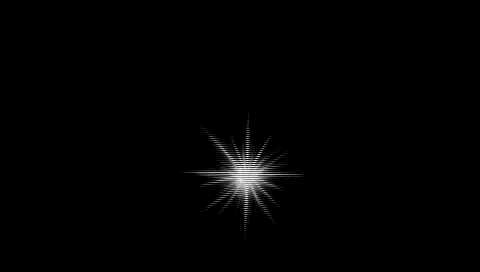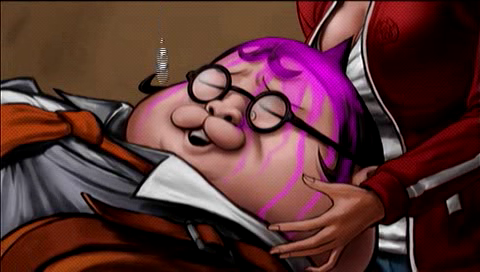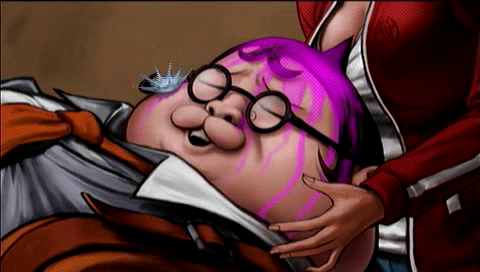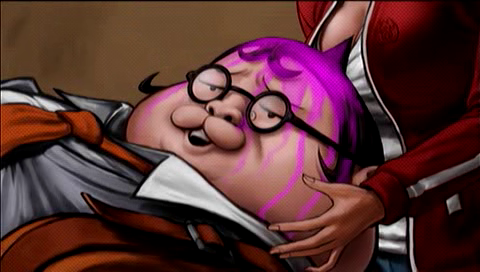 This is... not a fantasy story...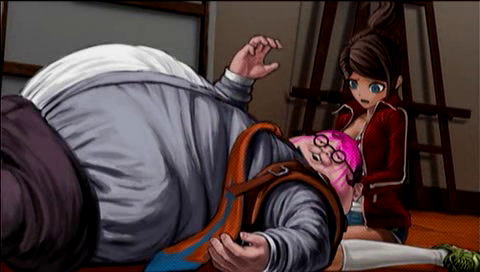 Uu.........
He came back from the dead!?


Where... am I...?

I...It's cold... Is it snowing...?

Y...Yamada! Hang on!!

......Eh?

Oh... I see......

I remember now... Hope's Peak Academy......

Stay with us! Fight!!

I... remember......

Before... I met all of you...

I had already met all of you, didn't I......

His memory seems to be in shambles... I don't think he can hold much longer...

Oh... The light......

The light... It's becoming larger...

It's... just like a comet...

...Yamada, who did this to you!? Who attacked you?

Who is the culprit?!

Cul...prit...?

I... know... the culprit's... name... I remember...

Ya...Yasu......

Hi.........ro......

This is probably unintentional on Yamada's part this one time, but he's invoking Japanese mystery games' most famous culprit, Yasu from Portopia Renzoku Satsujin Jiken, also one of (if not the) first in the genre. I hope I didn't spoil it for anyone planning to play it.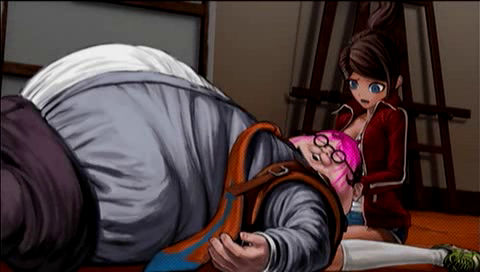 ....................................
Once again, his eyes closed...
...never to open again.

This time, his death...

...was an eternal one.

After that, Asahina-san's tears touched Yamada-kun's cheeks many more times...

...But the miracle never happened again. This is reality, after all. Not a fantasy story.