Part 89: Super High-school Level Update #79
*ding-dong-ding-dong*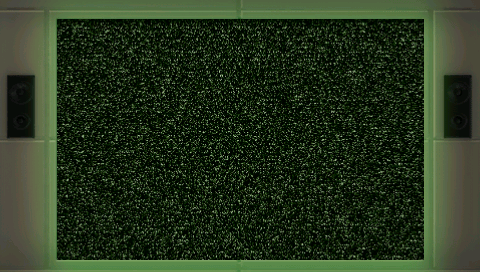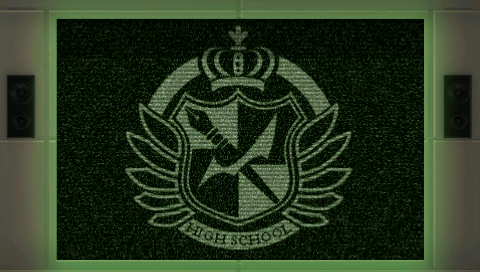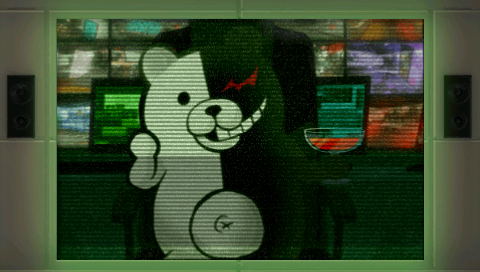 Good morning, you bastards! It's 7 am in the morning! Time to wake up!

Let's all strive to do our best today!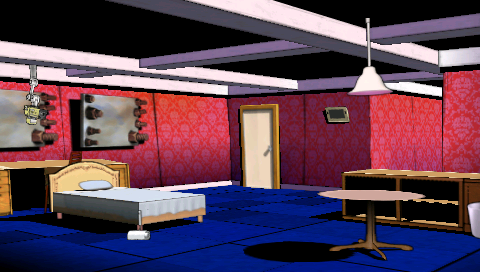 Anyway, I must do something regarding Oogami-san today...

I'll go to the cafeteria and try talking to everyone about her again.

That sounds like a plan!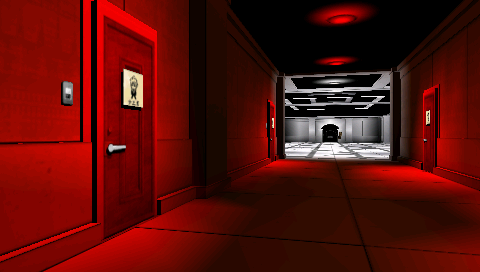 "UWAAAAAAAAAAAAAAA!!"

...Eh!?
A scream...!?
I think it came from inside the cafeteria!


Naegi's plans never work as intended, though.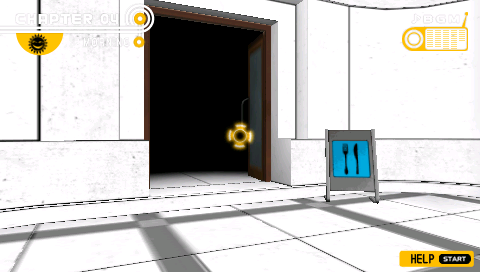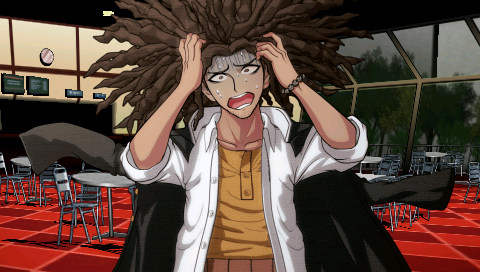 N...Naegi-chi!! It's terrible! Terrible!!

W...what happened...!?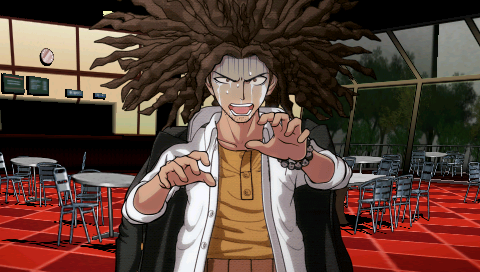 Look, there...!
Hagakure-kun's shaking finger pointed at...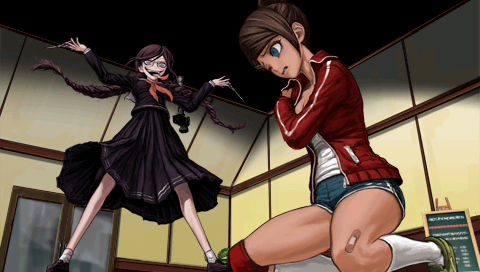 A...Asahina-san!?

U...uu...

Are you okay? What happened!?

I...it's G...Genoicder...

Genocider over there just killed Asahina-chi!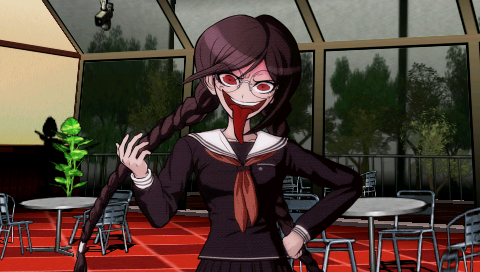 No no no no no no! She's not deaaaad! She doesn't even look dead!!

W...why did you do... such a thing...?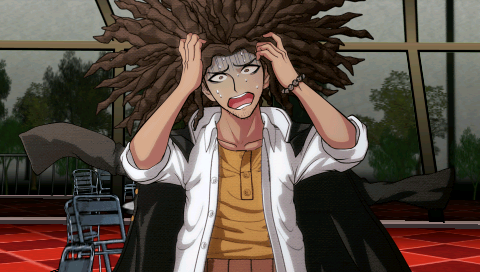 Fukawa-chi and Asahina-chi... They suddenly started fighting...

That's when the pepper shaker that was on the table broke...

...And that made Fukawa-san sneeze?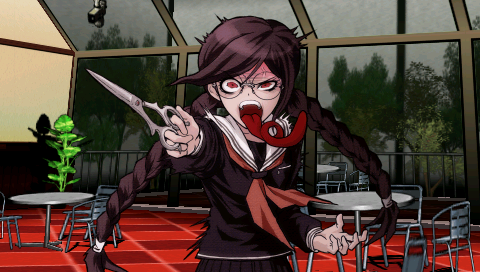 That slender-with-big-boobs body is breaking my suspension of disbelief! See my own plate-like chest? This is how things are in the
real
world!!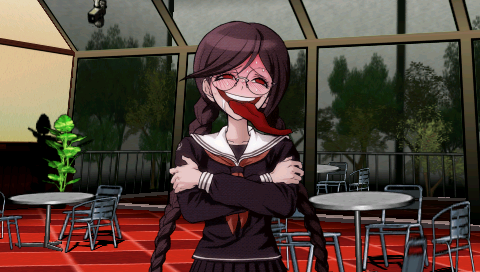 Won't anyone get turned on by the girl with the flat collarbone? I'd welcome it with open arms!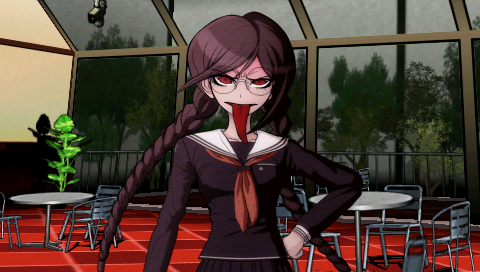 But whatever. Take her away from here, you ugly boys! Because if you don't...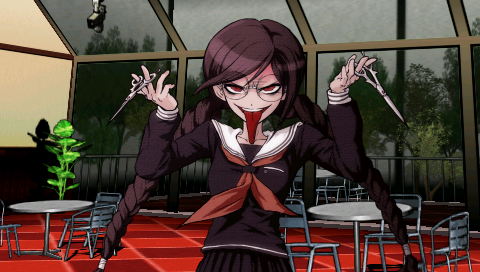 I'll cut and cut and cut and cut and make me my own pleasure time!

L...let's carry her over to the infirmary! Hagakure-kun, give me a hand!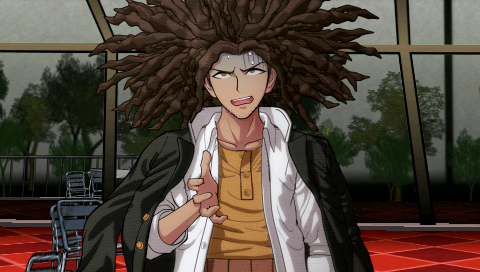 S...sure...!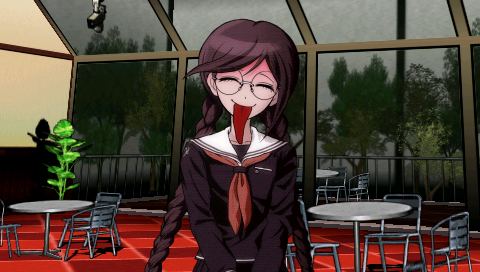 WEE-WOO-WEE-WOO-WEE-WOO!!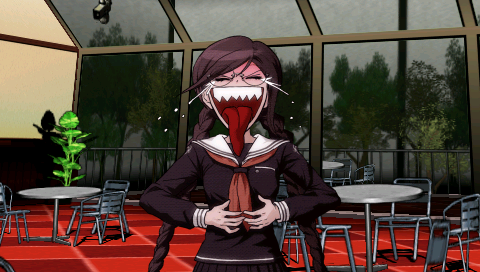 Geehaahaaheehaahaahaa!!

Leaving Genocider's loud laughter behind us, we carried Asahina-san to the infirmary.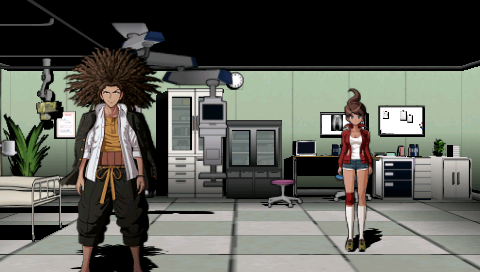 And then, after we finished applying some easy first aid...
Asahina-san finally managed to calm down.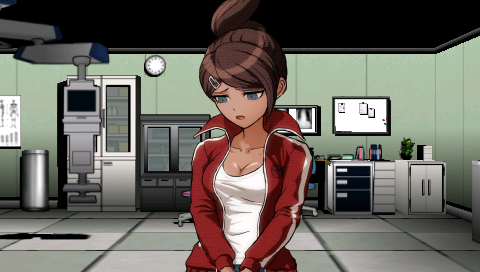 T...thanks...

Are you really okay...?

Yeah... it's just a scratch.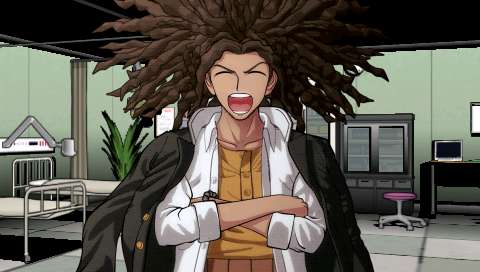 But it sure was dangerous, 'right?!

If I hadn't yelled you'd probably be dead by now. You should be thankful!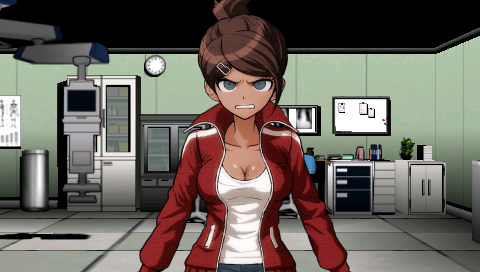 Thank you very much. Your kindness overwhelms me.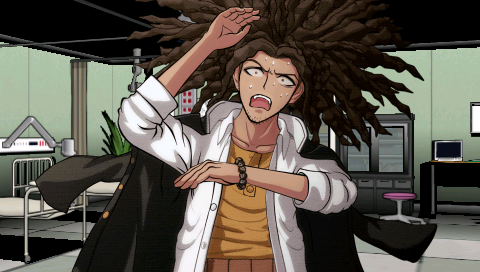 I sense hostility in the air!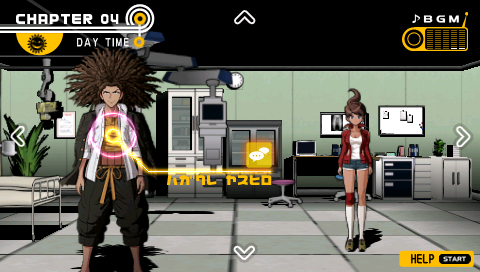 ...And we're back in control. Two people to talk to, so let's start with the one that obviously won't trigger the cutscene that advances the game.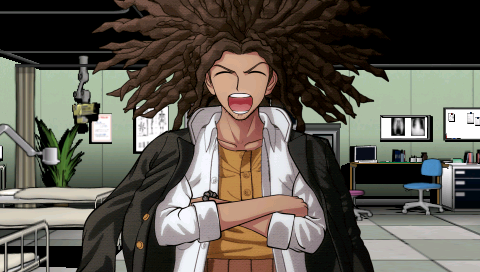 To tell you the truth, I sure was surprised. I never thought I'd see the moment a person died.

If it came to that, I wouldn't be able to sleep well at night. One can't have their sleep patterns disturbed, 'right?
That was one of the worst things I've ever heard anyone say...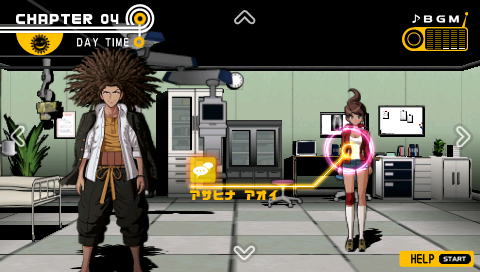 Moving on...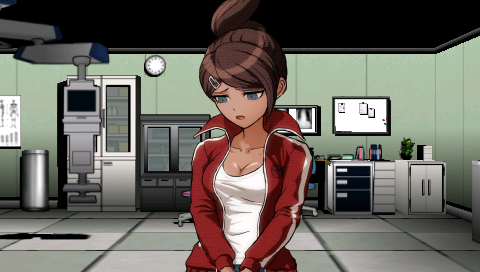 Hey, Asahina-san... What the hell happened...?

Um... we had a little
dispute
, and things got worse before I knew it...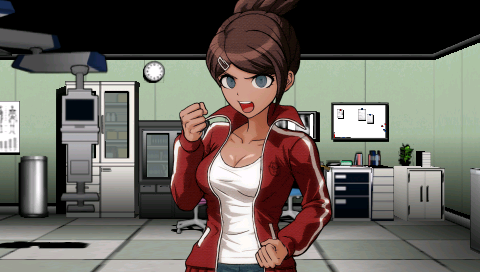 I hate that girl! I really hate her!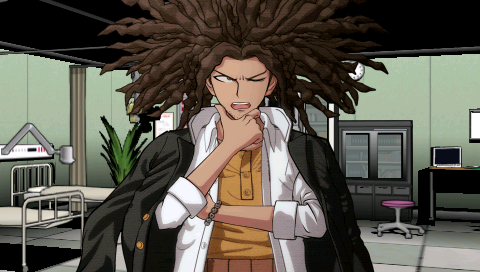 She probably turned out like that because of her
complicated family situation
. Try being the bigger person, won't you?

I can't! She's making me sick to the stomach!!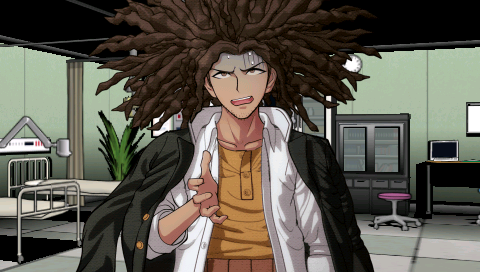 Women sure are scary...

Here's a rare event where we have two conversation topics to choose from. We'll start with Hagakure's.
Complicated family situation

Complicated family situation... you don't mean...?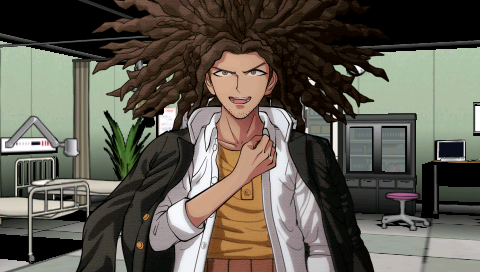 Don't you remember? She said she's living with her father and her mother and her mother...
That's right... I wonder what circumstances are responsible for her having two mothers...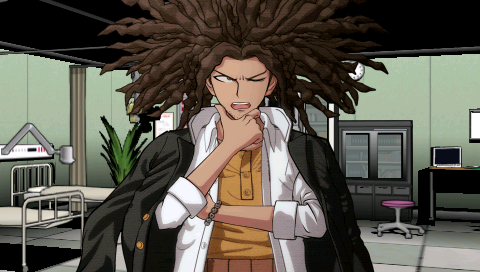 Growing up with such a complicated family... Let's cut her some slack, 'right?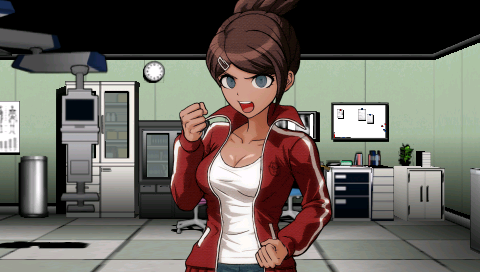 That has nothing to do with it! I can't let her get away with it!!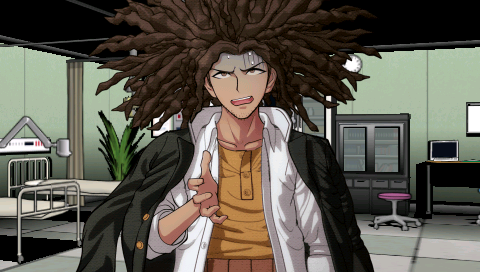 Women are deeply scary...

Moving on to questioning Asahina.
Dispute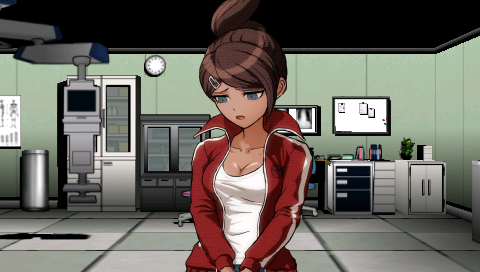 Was the subject of the dispute... Oogami-san?

At first I tried to ignore her...

Confronting unpleasant people is not a good way to pass your life...

But she kept saying those horrible things... So I suddenly...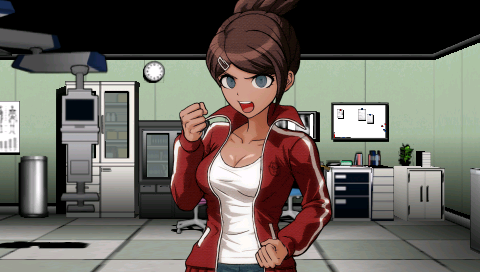 I suddenly really wanted to give her a good beating...!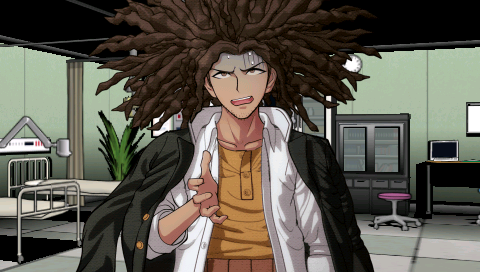 "A good beating" is not something that just comes to mind suddenly...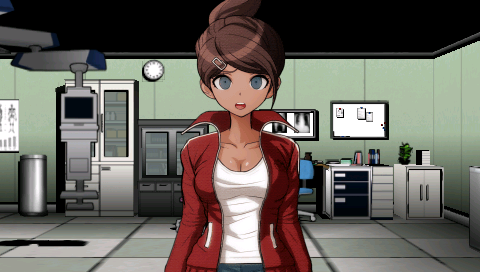 And then, when you started pushing each other around, Genocider appeared... right?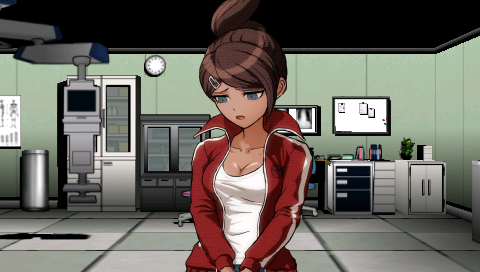 I guess I got what was coming to me... But I just couldn't stand it anymore...

I mean... I mean...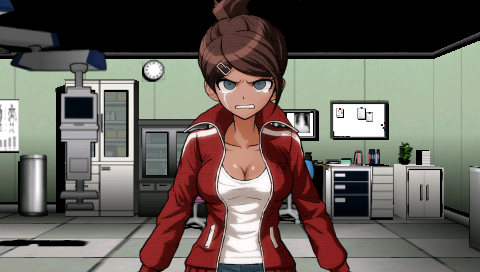 I mean, she was saying all those things about my best friend, you know...?
Before I knew it, large tears appeared in Asahina-san's eyes...

And then, just as those tears were about the fall down...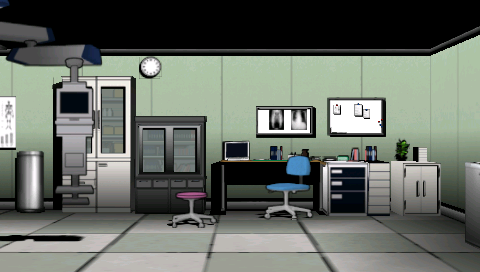 The infirmary's door opened with a shove that almost tore it down...

And she appeared before our eyes.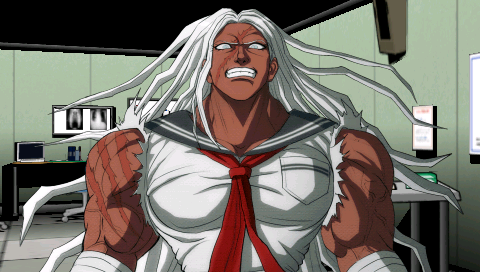 ...Asahina?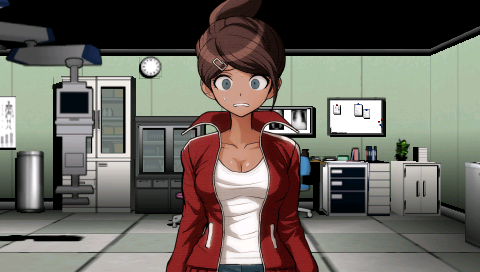 Sakura-chan...!?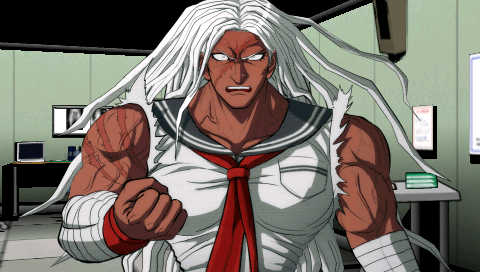 Those wounds... what happened...?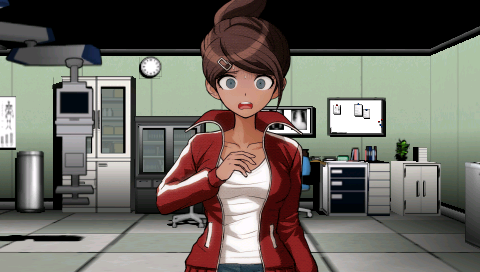 Ah...! N...no...! I...it's nothing serious...!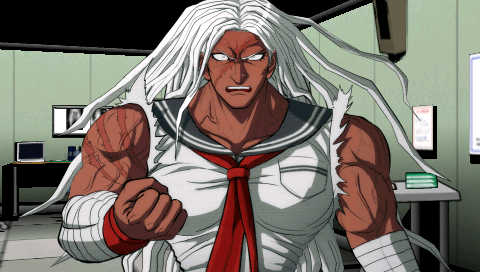 Naegi, Hagakure... what's going on here!?

I...It wasn't me! It was Genocider! That crazy murderer did it!!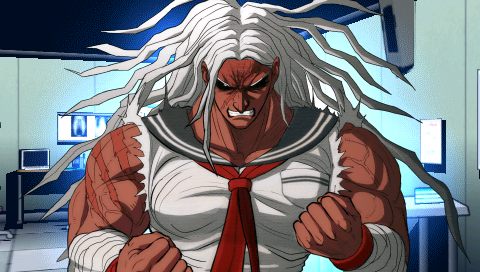 GRRRRRRRRRRRRRR..!!

That villain... trying to hurt Asahina...

Instead of hurting me... trying to hurt Asahina...

What is... the meaning of this...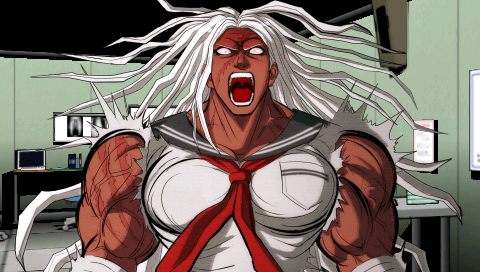 WHAT IS THE MEANING OF THIS!!!!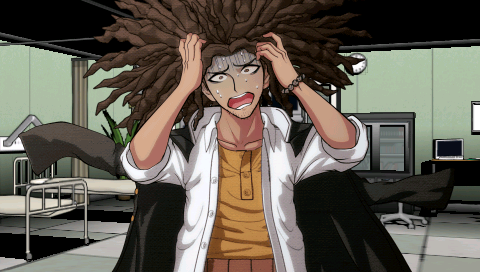 Eeeeeeek!!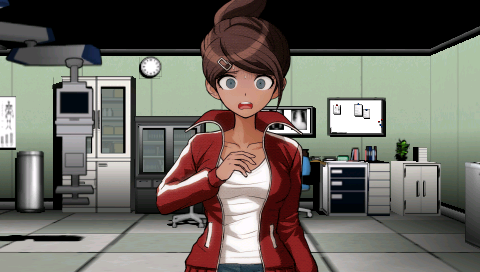 I...I'm fine...! She just scratched me...!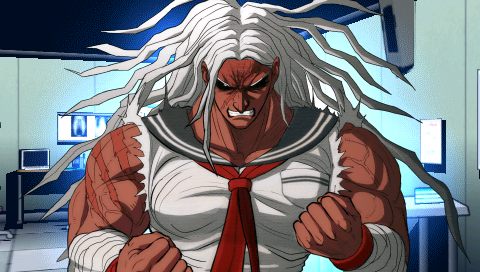 GRRRRRRRR..!!

Unforgivable...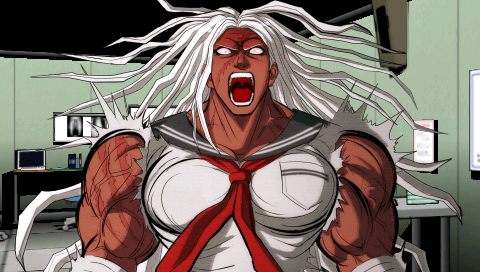 THIS IS UNFORGIVABLE!!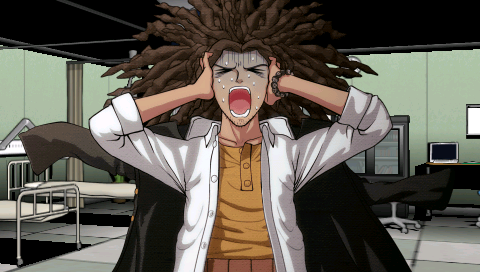 Eeeeeeeeek!!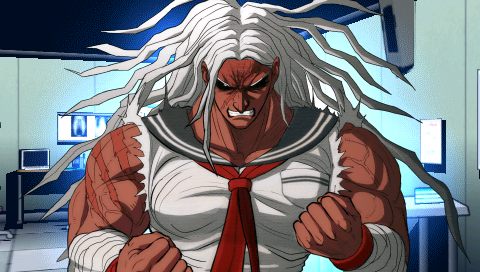 Hagakure... It is I who you should find suspicious... It is I who you should go after!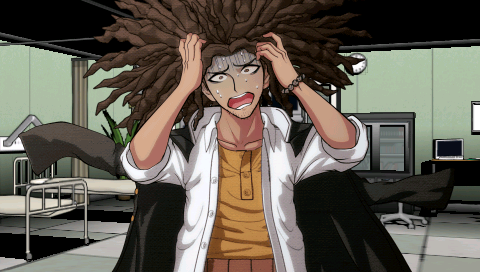 I...I've never thought you were suspicious or anything... Honestly...!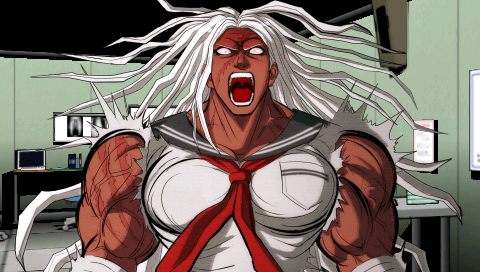 WHYYYYYYYY!!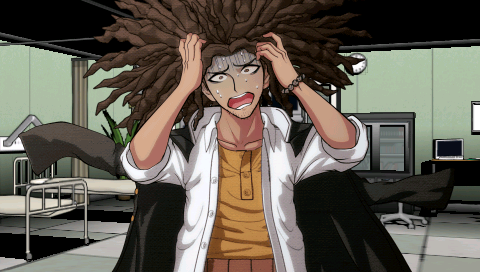 S...s...s...s

SOMEBODY SAVE MEEEEEE!!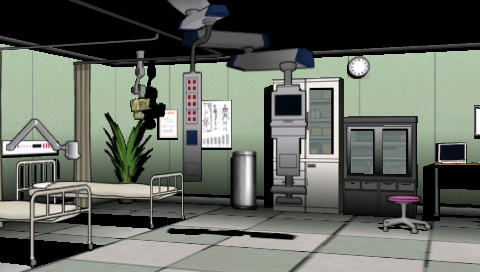 With tangled feet, Hagakure-kun used all his strength and dashed out of the infirmary.

But immediately after that...
"...What's going on here?"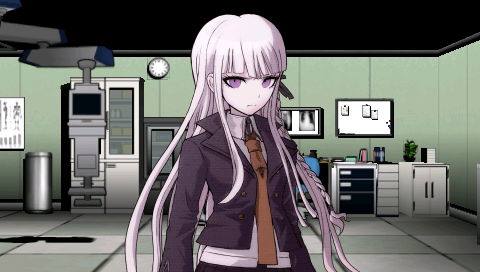 What's all the commotion about?
Exchanging places with Hagakure-kun, Kirigiri-san arrived on the scene. She stood in front of the infirmary's door.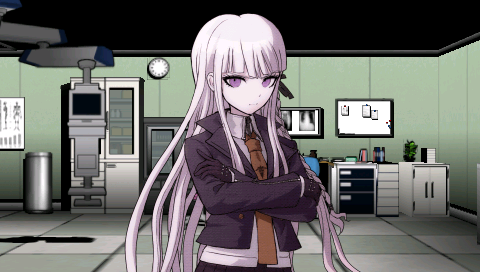 It seems like something happened...

K...Kirigiri-san! Help me stop Oogami-san!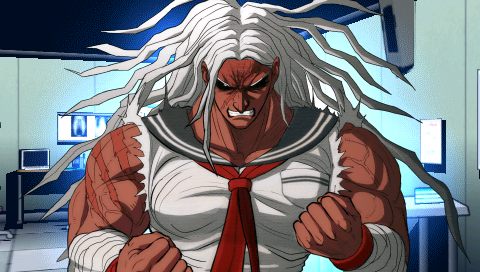 There is no need... to stop me...

I am fine...

I will not do anything... I will just...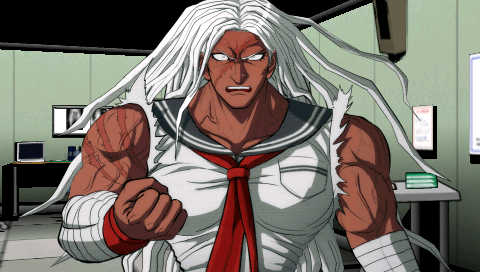 I am just going to resolve this matter...
Resolve...?

...Farewell.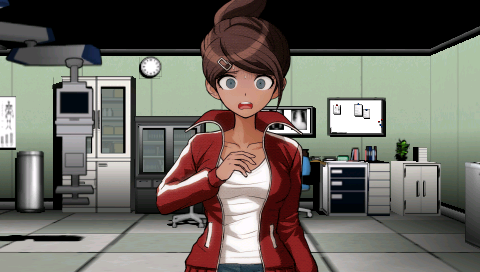 W...wait a second! Sakura-chan...!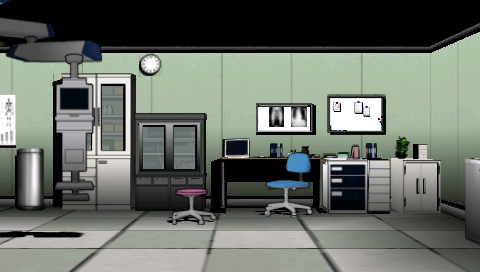 Asahina-san also ran out of the infirmary, chasing Oogami-san.

And then, the only person left was...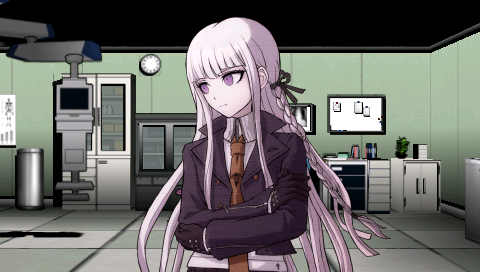 ............

............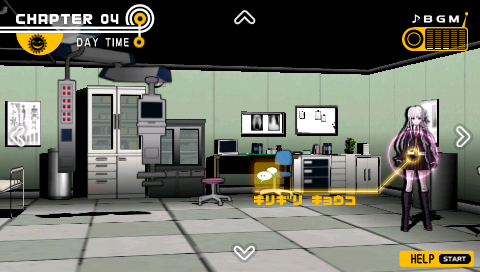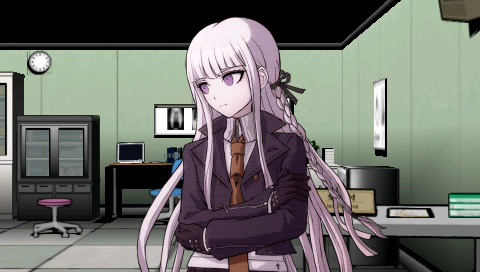 U...um, Kirigiri-san...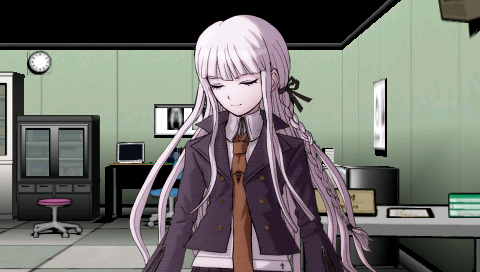 ............

Are you... still mad...?

............

...I guess you are.

It's... fine.

Eh...?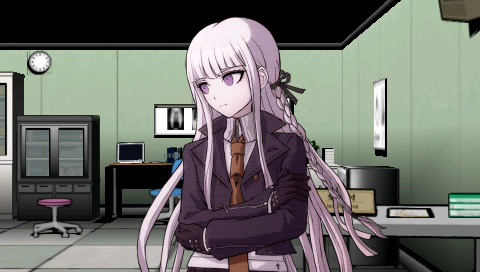 I don't care about
that thing
anymore.

There is
something else
I want to talk to you about.
That thing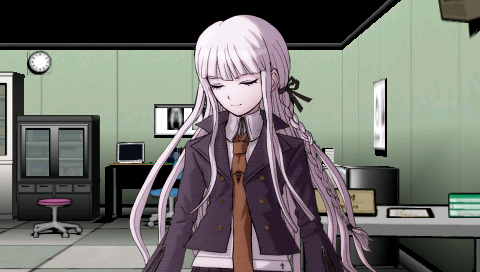 So... have you forgiven me for not telling my secret...?

The thing you didn't want to tell me about... was Oogami-san and Monobear's fight...

You didn't want to talk about it because you didn't want to hurt Oogami-san, did you?

You couldn't let unconfirmed information wreak havoc among us before you talked to the person herself...

That's why you kept quiet, didn't you?

Y...yeah...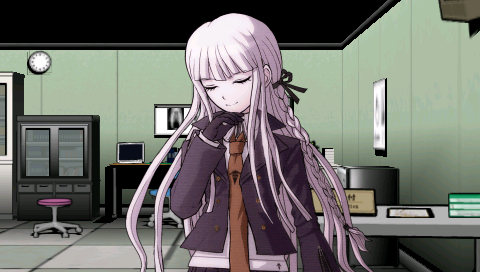 How thoughtful of you...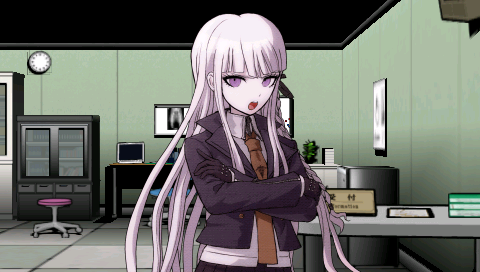 ...And how self-conceited.

...Eh!?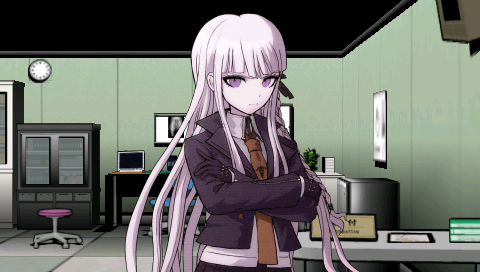 When all is said and done, it just means you couldn't bring yourself to trust me after all.

T...that's not it...

But I guess it doesn't matter what I think now... I'm sorry...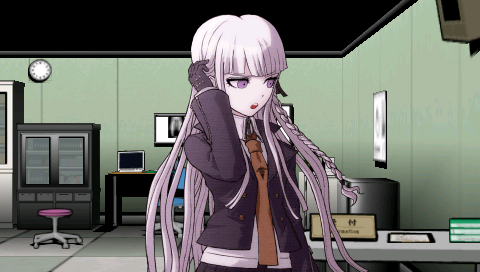 ...It's fine. Let's put it behind us.

And also...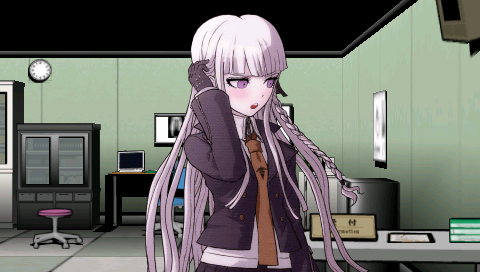 ...I may have overreacted a little bit.

Eh...?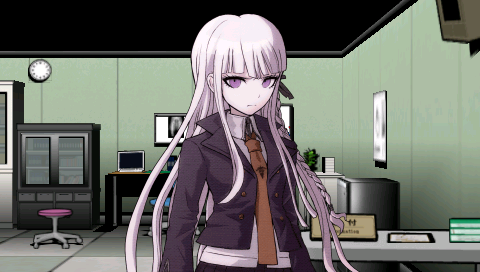 Anyway, let's forget this ever happened.

S...sure... Thanks...
Something else

Kirigiri-san... so what do you want to talk about?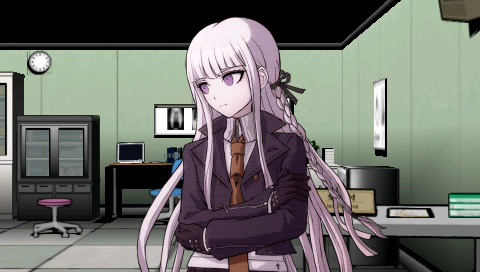 I want to take you somewhere. There's something we have to do...

Where... is that?

You'll see when we get there.
That's true, I guess, but...

...Well then, let's go.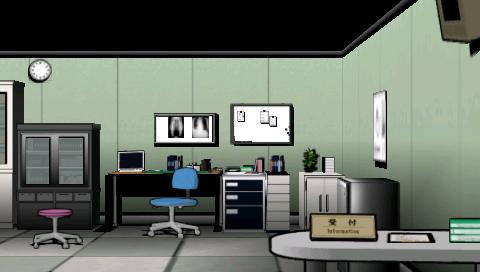 Kirigiri-san turned back and started walking with her usual blunt attitude.

Ah... Kirigiri-san...!
I followed her, flustered.