Part 91: Super High-school Level Update #81

..........

..........
* ding-dong *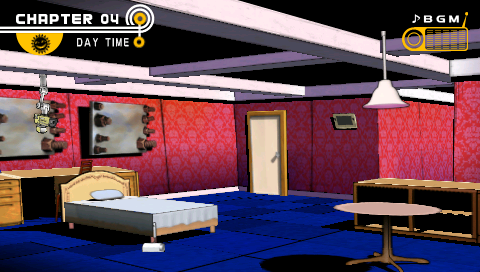 Hm.....?
* ding-dong *
The thing that brought me back to the real world from the verge of sleep was the sound of my doorbell ringing.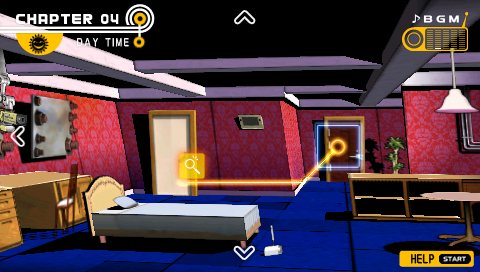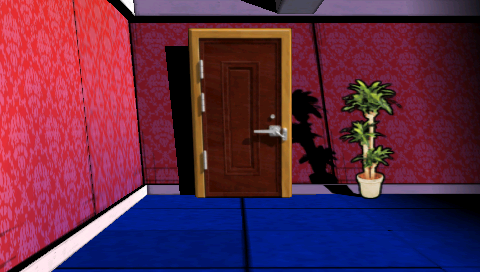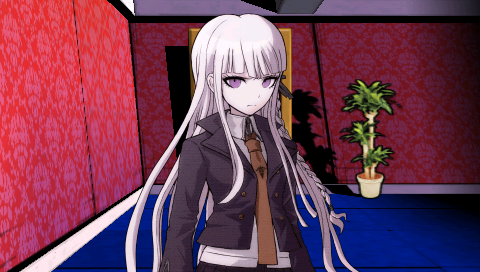 Naegi-kun. Come, quickly...

Kirigiri-san... What's wrong...?

Asahina-san just came by to call me. Her face was extremely pale.

It seems... something happened.

Something...?

As soon as I heard that word, my heart started beating violently.

I was fully awake in a second.

She told to come to the recreation room.

T...the recreation room...

Let's go, quickly!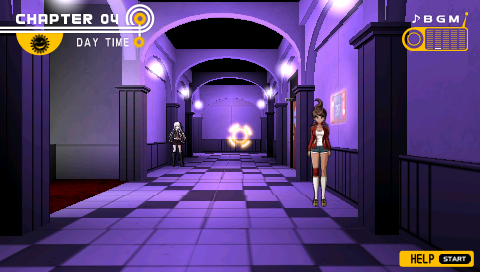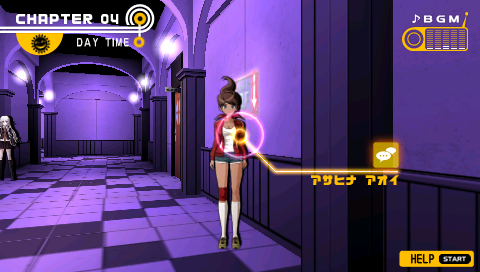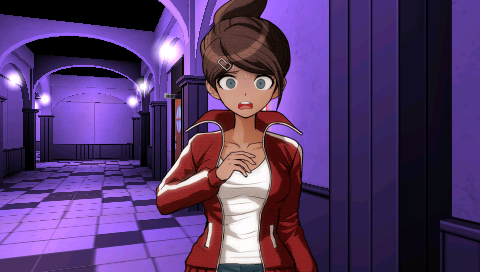 Naegi! Kirigiri-chan!

Asahina-san, what happened!?

S...something isn't right...

Inside... the recreation room...!

...Inside?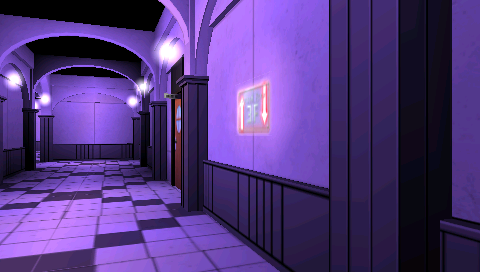 Confused, I peeked into the recreation room through the window set in its door.

And then...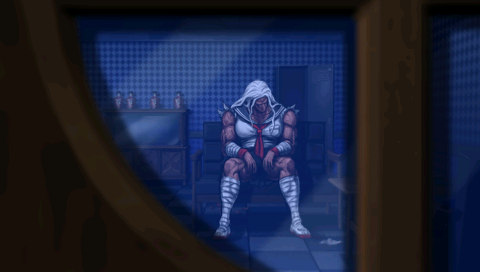 Oogami-san...?
Is she... sleeping...?

She's slumped a chair, her head drooping down...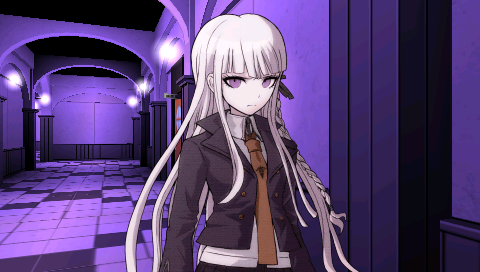 What's going on here? Did something happen to Oogami-san?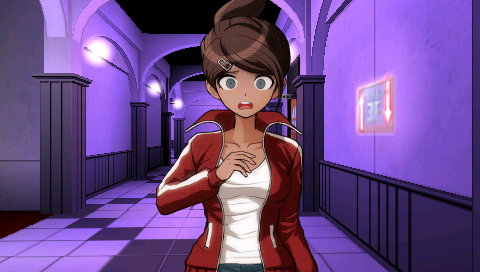 I walked past the room, and saw Sakura-chan inside by chance through the window...

But... the door doesn't open...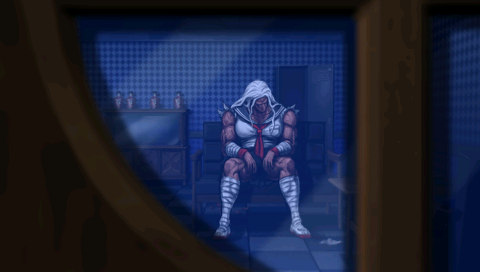 I tried banging on the door and yelling her name, but...

But... I don't think she can hear it...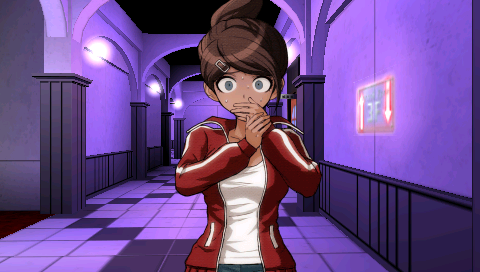 W...what should we do!? What's going on!?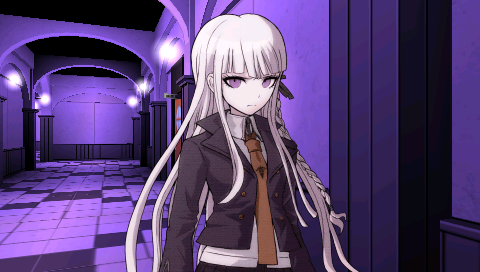 ...First, we must find a way to get into the room.

But... it looks like the door is locked. It would be against the rule to break it down...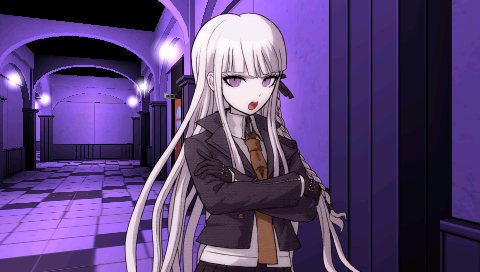 We're going to break it.

B...but...!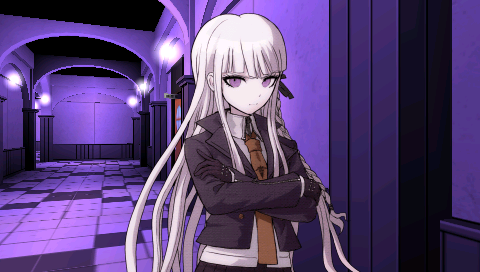 This door isn't locked. Take a look. There isn't even a keyhole on it.

Eh? Then, why...?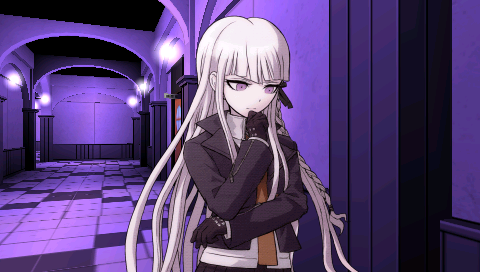 I think something is stuck holding the doorknob from the inside...

Maybe... a chair...?

A chair...?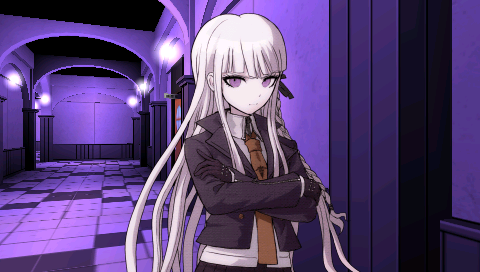 Whatever it is, this is not a locked door. That means the school rule doesn't apply to it.

So... we won't get in trouble if we break it!?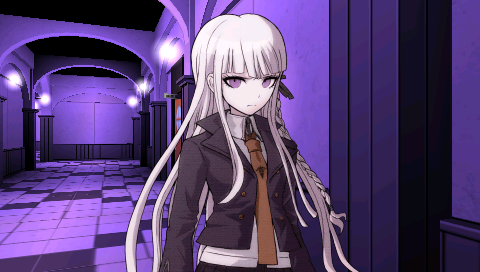 Let's break the window. That would be the quickest way.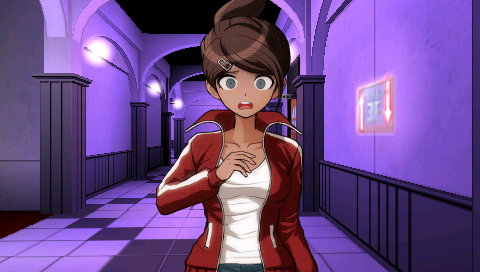 I'll go find something to break it with! Wait here!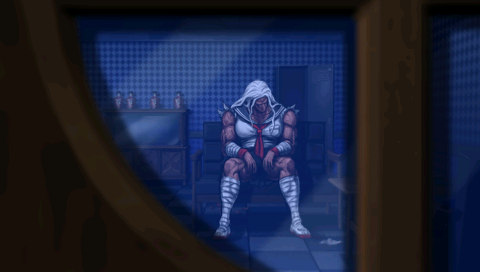 Inside the recreation room, Oogami-san didn't even twitch.

She's just sleeping... right?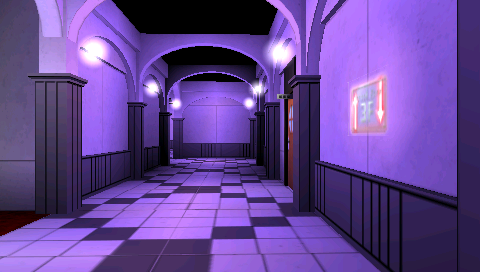 It's going to be alright, isn't it? This is Oogami-san, after all...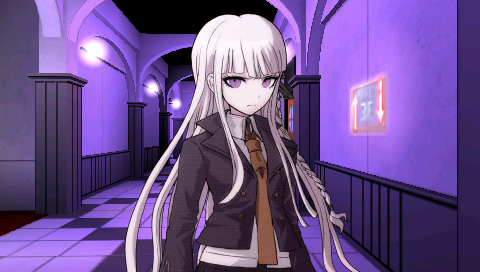 ............
Kirigiri-san said nothing in reply.
She just stood there in silence...

But that silence was soon broken.

...I brought something!!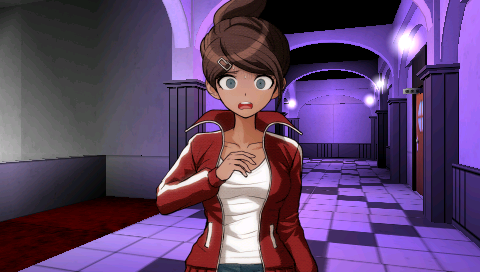 There was a broom in the classroom over there... Here, use it...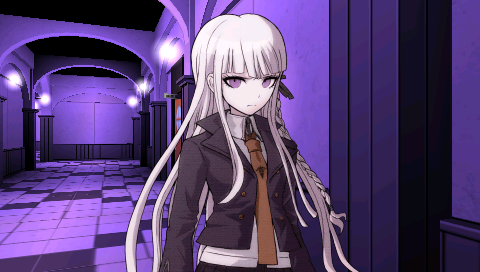 ...Can you do it, Naegi-kun?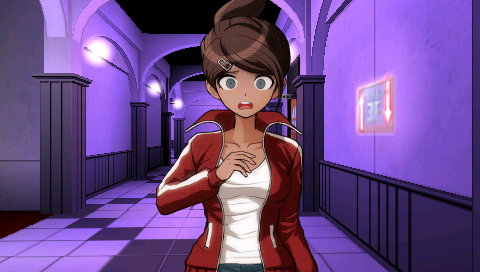 Please! Just do it!!

I got it! Stand back, you two!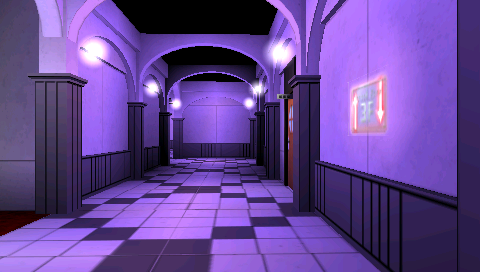 I raised the broom Asahina-san handed me...

...And swung it directly at the door window.

* CRASH *
A loud crashing sound was heard, and shards of glass flew into the recreation room.

I reached with my hand inside the broken window, and tried to push aside the chair that was wedged under the door handle...

This chair... is heavy...! But, I think I can do it...!!
I moved the chair with all my strength, and at long last the doorknob started turning...

Oogami-san!!
I ran up to the chair she was sitting on.

And then, the second my hand reached to touch her...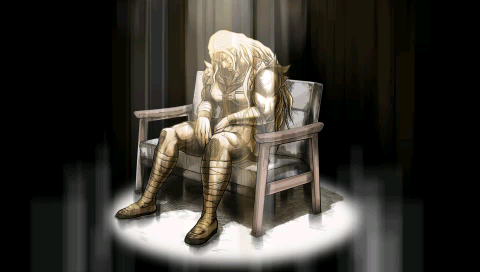 Sakura Oogami (Youtube via Polsy)

The only thing I could feel was death.

Even though her body's heat didn't yet completely disappear...
Every other sign of life was completely gone from Oogami-san's body.

And then...
* ding-dong-ding-dong *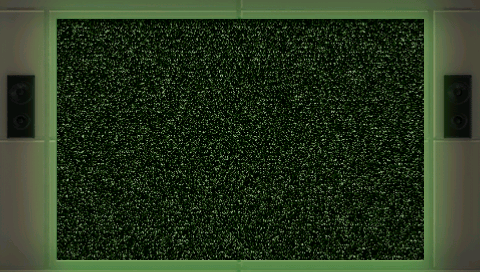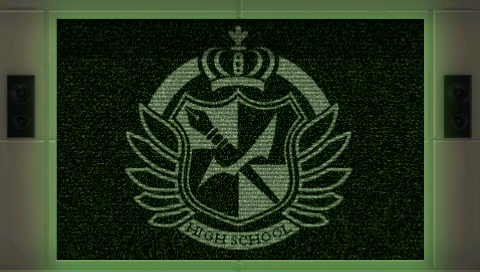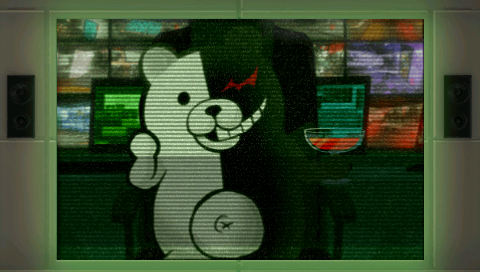 A dead body has been discovered!

After a short period of free investigation, we will commence our school trial!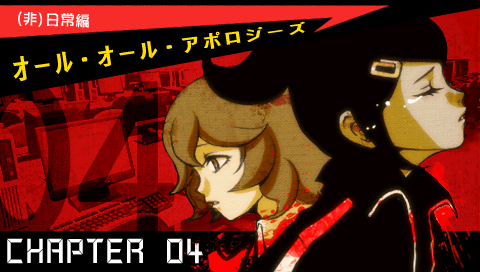 CHAPTER 04 - All All Apologies / (ab)normal days part END