Introduction
Welcome to my Lets Play Dark Forces II: Jedi Knight, kindly from here onwards referred to as Jedi Knight or simply JK.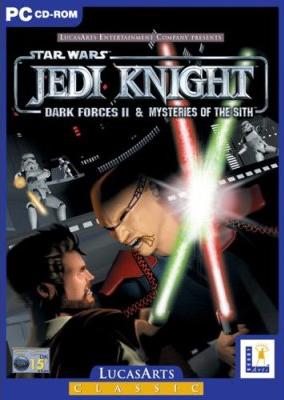 Jedi Knight is the story of Kyle Katarn in his life after the destruction of the second Death Star and the events of Dark Forces. There are 21 Levels, 7 Dark Jedi and a whole host of different Force Powers for us to explore. We also get the choice of whether to be a Jedi or Sith, dependent on our actions throughout the game, and I'd like to leave it up to you guys to decide, so place your votes.
Mysteries of the Sith, the companion missions for Jedi Knight, provide 14 new levels a few new weapons and a few new force powers. They also introduce a new character, Mara Jade, and continue the story of Kyle Katarn. The play through of Mysteries of the Sith should show off a part of the Jedi Knight story not always seen by fans.
The Videos will be going up on Daily Motion to start with, if this isn't working for anyone, however, then i shall change to another site.
Videos
The Force Within
Mysteries of the Sith