Introduction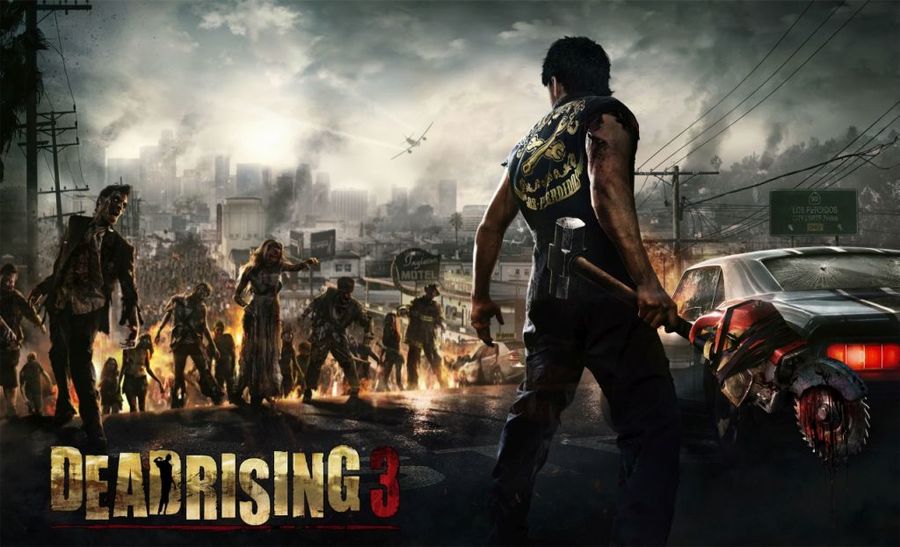 Dead Rising 3 is the third full installment in the Dead Rising series, developed by Capcom Vancouver and released in November of 2013 as a launch title for the Xbox One. While very similar to the other Dead Rising titles, the visual style has been subdued and some game mechanics have been changed to make the game feel very "next gen". Still, it's a fun game to play and it continues the series' crazy Capcom story.
As a launch title, effort was made so that Dead Rising 3 would utilize the extra features that the Xbox One had available. The game has some Kinect functionality, which thankfully are mostly novel gimmicks and are never mandatory. It also has the best Smartglass integration that I've seen so far. The Smartglass companion includes simple things like a map and character bios, but also includes exclusive side missions and some much more interesting features. The game also has 4 DLC campaigns to further flesh out the events of Dead Rising 3. I will be doing my best to show all this content at some point during the LP.
Some thread guidelines
DON'T post spoilers of the story or any future content. It's a goofy story, but people should be able to experience it for themselves.

DON'T start any console warrior bullshit. We all know the Xbox One has issues, but this isn't the place to talk about it UNLESS it's in the context of the game itself.

DO watch the backstory video or the previous games' LPs I'll be posting in the Links section. This game will have callbacks to characters, details, or events from the previous games.

DO tell me what you want to see. Weapon use, clothing options, different strategies or approaches. I'm never too far ahead in my recording so make your requests!

Videos
Related Links
*Reserved for other stuff maybe*