Part 4: Episode 03 - Turn it off (the game, I mean)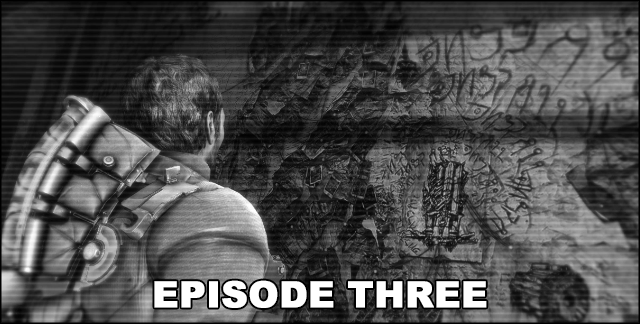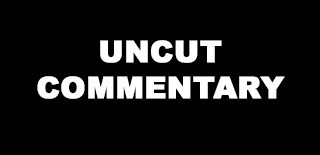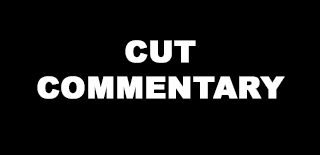 Do you like backtracking? Blind Sally and I like backtracking. Also, Mass Effect and teleporting Carver! I am joined by Blind Sally. Perhaps that's a bit redundant. Oh well.
TEXT LOGS IN THIS CHAPTER:
quote:
PERSONAL LOG: ELLIE LANGFORD

THE SYSTEM IS EXTREMELY REMOTE, BEYOND EVEN THE MOST DISTANT SETTLEMENT. IT WAS A TERRIBLE RISK SHOCKING IN BLIND AS WE DID BUT WE HAD NO OTHER CHOICE. IF WE WANT ANY HOPE OF STOPPING THIS MARKER EPIDEMIC, WE HAVE TO FOLLOW THEIR SIGNALS - WE HAVE TO FIND THE SOURCE.

SANTOS HAS DEPLOYED A SHOCKBEACON FOR THE EUDORA TO FOLLOW AND WE ARE NOW HEADED INTO A CLUSTER OF DEBRIS IN ORBIT - POSSIBLY THE REMAINS OF AN ANCIENT FLEET.

AS WE CLOSED IN TO INVESTIGATE, OUR SHIP WAS ATTACKED BY AUTOMATED MINES. WE JETTISONED INTO THE DEBRIS FIELD AND MANAGED TO STOW ABOARD A FAIRLY INTACT SHIP, THE CMS ROANOKE. THERE'S NO POWER BUT THERE IS AIR TRAPPED WITHIN THESE WALLS. I REMOVED A PIECE OF SHRAPNEL FROM BUCKELL AND MANAGED TO STABILIZE HIS CONDITION.

AFTER SETTING UP DISTRESS BEACON, SANTOS AND I SET OUT TO INVESTIGATE THE SHIP. WE SOON DISCOVERED THE ADMIRAL HAD BEEN LOCKED IN HER QUARTERS, PRESUMABLY FOR GOING CRAZY. WHEN WE FORCED OPEN THE DOOR TO HER ROOM, WE DISCOVERED COMPLEX MAPPINGS OF THIS FORMER MILITARY'S EXPEDITION. THE ADMIRAL KNEW SOMETHING ABOUT THE MARKERS AND HOW THE RELATE TO THIS PLANET, BUT IT'S ALL WRITTEN IN MARKER GIBBERISH.

ONLY ONE MAN I KNOW CAN DECIPHER THIS. I ONLY HOPE ROBERT CAN FIND HIM AND FOLLOW THE SHOCKBEACONS AS PLANNED. IF HE DOESN'T, I FEAR OUR SMALL GROUP WILL EITHER STARVE TO DEATH OR SUFFOCATE AND MANKIND WILL GO EXTINCT AS THE MARKERS CONTINUE TO SPREAD.
So, yeah, as I mentioned in the video, this one retcons the otherwise majorly important prequel graphic novel. Dead Space continues its tradition of retconning some of the most important plot shit in the series via not presenting stuff that was in the books, in the games.
quote:
PERSONAL LOG: MAJORIE GRAVES

TURN IT OFF IT SAYS TURN IT OFF IN MY HEAD IT TALKS TO ME TELLS ME THINGS THAT NO ONE ELSE CAN HEAR JUST FOR ME JUST FOR ME TURN IT OFF TURN IT OFF TURN IT OFF AND IT WILL ALL GO AWAY IT WILL ALL STOP
I am glad I picked this up, easy .2% completion for me hooray (it really is worth .2% completion).
quote:
PERSONAL JOURNAL: Ellie Langford

I wasn't sure how he'd feel – seeing me again. He's been through a lot, and I with him for much of it. Before I left, I could tell things were bothering him. But he did what he always does – suppressed it, kept it locked inside.

I asked him when he was going to face his demons. He said some things should remain buried. Nothing good comes from digging up the past.

It's strangely fitting that we find ourselves together once more, in this 200 year-old flotilla, doing just that.
jesus fucking christ, ellie

quote:
PERSONAL LOG: SGT John Carver

I know there's no hope of reuniting with him. I know I'll never celebrate his birthday again. I know I'll never see him grow up to be just like me. Or better than me.

I know he's dead.

So why do I still hear his voice? Why do I hold out hope that I'll find him? That I'll be able to hold him one last time? That I'll finally be able to tell him I'm sorry?

Stupid. There are no second chances.
jesus fucking christ, carver



quote:
PERSONAL-LOG: Dr. H. Quiroga

Now I know how the holy man must feel when he is called by God. The intense rush of infinity, the pure exhilaration of it is almost too much!

It's like a chorus of thousands! My friends, shipmates... everyone who has been called up to God speaks to me now!

They want me to know everything. They NEED me to know everything! What secrets will they share?

I go now - a vessel waiting to be filled. Share with me the secrets of the Universe!
TRIVIA:
There is no trivia for this chapter, it's just backtracking. However, you might have noticed a special suit that I told you to ignore dammit. We will be seeing that suit later and at a very good time, I promise. But not now. Now is not that time.