Part 7: Episode 05 - The worst cargo Ever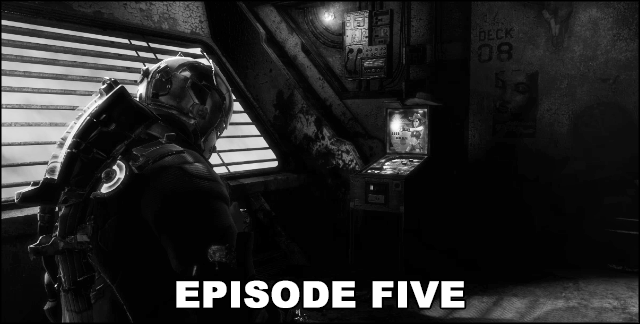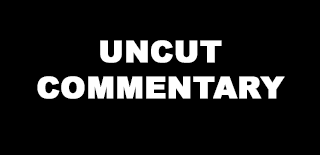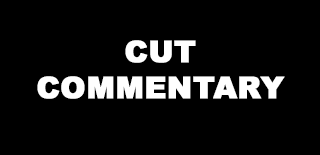 The only cargo worse than the cargo on this ship is the kind of pants worn by dads trying to be hip and juggalos. Also we make some jokes about the Brusilov video that isn't out yet but it's okay because we don't spoil anything. I am joined by Blind Sally and Nine-Gear Crow.
TEXT LOGS IN THIS CHAPTER:
quote:
OFFICER'S LOG: CDR VALERY DIETZ

The CMS CROZIER brought up a second load of artifacts from the planet surface. I asked ADM Graves what the protocol was for proper handling and stowage but she just shrugged.

Until we hear otherwise, I've ordered them stored with the rest in TERRA NOVA cargo hold.
quote:
OFFICER'S LOG: CDR VALERY DIETZ

The planet's storm systems have everyone working sleepless nights. All hands must be available at a moment's notice to accommodate shuttle flights to and from the dig sites.

It's served to create a great deal of tension among the crew since we brought the first batch of artifacts aboard.

Several of the crew have been sent to sick bay with complaints of headaches and loss of concentration. To make matters worse and despite orders to the contrary. I suspect the crew have been discussing the details of our cargo with other personnel. These rumors only serve to exacerbate the situation and I will not stand for this kind of behavior on my ship.
quote:
SCAF-ISC-30948 CMS-TERRA-NOVA

PERSONAL-LOG: LT KETTLE

THE COLONIES ARE AT WAR AND WE SEND AN ENTIRE FLEET TO THE MIDDLE OF NOWHERE TO FIND SOME FUNKY ROCKS. WHAT THE HELL ARE WE LOOKING FOR? A SECRET WEAPON?

EVERY DAY, THEY SHIP US STRANGE THINGS FROM THE PLANET - ARTIFACTS, BIOLOGICAL SAMPLES... AND DEAD SOLDIERS.

I'M TIRED OF BEING KEPT IN THE DARK. IT'S TIME I HAVE A CHAT WITH DIETZ.
I've always wondered why the SCAF logs are in all caps. Just an observation.
quote:
TRANSCRIPT BEGIN:

SCAF-ISC-31293 CMS-TERRA-NOVA.

LJG CHARLES SEKOWSKI: SAM, YOU HAVE TO CHECK THIS OUT! GOT THIS IMAGE FROM TIM KAUFMANN PLANETSIDE. ARE THOSE WHAT I THINK THEY ARE?

LCDR SAM KETTLE: WHAT ARE YOU THINKING?!? THE CAPTAIN IS GOING TO LOSE IT IF SHE FINDS YOU LEAKING CONFIDENTAL INFO LIKE THAT!

LJG CHARLES SEKOWSKI: YOU THINK THIS IS WHY THEY BROUGHT US ALL THE WAY OUT HERE?

LCDR SAM KETTLE: STAY OUT OF IT, SEKOWSKI! THE LESS YOU KNOW, THE BETTER. TRUST ME.

TRANSCRIPT END.
quote:
TRANSCRIPT BEGIN:

S.C.A.F.-30692 CMS-TERRA-NOVA.

LCDR SAM KETTLE: ADM GRAVES REQUESTING SPECIMEN TRANSFER FROM PLANET. CMS-CROZIER AND CMS-FRANKLIN EN ROUTE. WHAT THE HELL IS GOING ON? WE ARE A RESUPPLY SHIP, NOT A ZOO.

CDR VALERY DIETZ: TRANSFER CONFIRMED. SORRY, SAM. MY HANDS ARE TIED. LET'S JUST MAKE SURE THAT STUFF STAYS CONFINED TO STORAGE. DOUBLE UP ON QUARANTINE CHECKS.

TRANSCRIPT END.
quote:
OFFICER'S LOG: CDR. Valery Dietz

We deployed the CMS CROZIER today to take advantage of an opening in the cloud layer.

During her first fly-over, the crew spied an unusual mountain formation in the center of a jagged crater. LT Metcalfe was able to snap some pics of a series of snow-covered obelisks near the peak. The arrangement was chaotic as we'd expect from such a storm-ravaged planet. But the size and shape of each is nearly identical - like two tendrils intertwined.

LCDR Busby was overcome by headaches and blurred vision during the flight and had to be relieved of duty pending a medical exam.
TRIVIA:
- Keeping true to the other miscellaneous ships scattered around the colony, the Crozier is named after yet another ill-fated expedition, this one after Francis Crozier, who survived 6 Antarctic expeditions (what a badass) but perished during the 7th.
- Some of the text logs above, and a few of the audio logs within this chapter and the next, imply that the Crozier was never in considerably functional condition during the Tau Volantis expedition. When Isaac says that it's a real piece of shit, he's not kidding. It's just another layer on top of the "human beings are incompetent at everything" sundae for the Dead Space series, really.
- The DLC (the real DLC, mind you) mentions that the Terra Nova is powered by a fucking nuclear reactor. I mean, the ship is over 200 years old, but compared to the technology of Dead Space today that's fuckin' nuts. Why is everything in the Dead Space universe a death trap???
- Blind Sally mentioned the meaning of 'Terra Nova' in the video, but actually 'Terra Nova' was the name of YET ANOTHER ill-fated expedition to Antarctica which took place in the 1910s.
- Also I dunno if you saw it but there was a fucking Marker just sitting there in the cargo hold covered up by a tarp WHAT THE FUCK IS WRONG WITH THIS GAME