Part 11: Episode 09 - The Chronicles of Riddick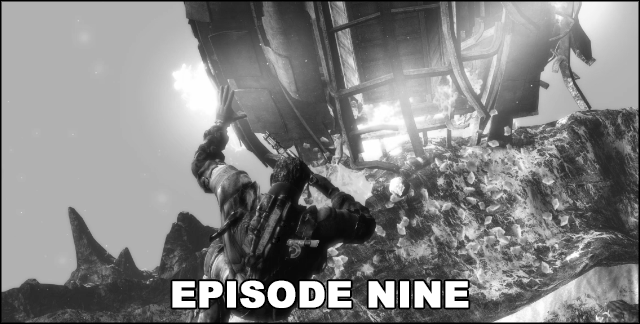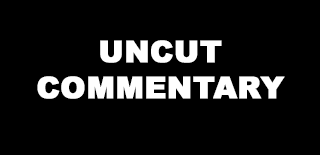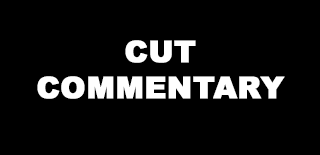 Today we do battle with a giant enemy crab (sorry) and begin our quest to find out who is actually the creature in disguise anew. Then I give you just a little taste of how hard the game will shit the bed later. I am joined by Blind Sally and Nine-Gear Crow.
TEXT LOGS IN THIS CHAPTER:
Man, does anyone even care about these? I know I don't.
quote:
TEXTFEED [SCAF-ISC-30593] TV-HU213 TO TV-RS9

PVT SAMUEL ACKERMAN: I DON'T KNOW IF YOU GUYS GOT ANYTHING LEFT IN THE PANTRY OVER THERE AT RS9 BUT THIS HOSPITALITY UNIT IS LOOKING MIGHTY BARE.

SGT GEORGE COCHRHAN: ACKNOWLEDGED, PVT. GOT A WHOLE PLATOON TO FEED OVER HERE AND NOT ENOUGH TO GO AROUND.

PVT SAMUEL ACKERMAN: WHAT ABOUT THE DEPOT? THERE HAVE TO BE RATION IN THERE. COME ON. COUGH UP THE KEY FOR A HUNGRY SOLDIER.

SGT GEORGE COCHRAN: SORRY, ACKERMAN. SFC LUMELY IS IN CHARGE OF RATION DISTRIBUTION. I'M SURE HE'LL SEND FRESH SUPPLIES TO US AS SOON AS HE IS ABLE. UNTIL THEN, YOU ARE JUST GOING TO HAVE TO TIGHTEN YOUR BELT LIKE THE REST OF US.

TRANSCRIPT END.
quote:
PERSONAL LOG: CPL SIMON WEBER

Ground crews, construction teams, pipelines, supply routes. All in service of that damn excavation site. They found something interesting over there but no one's talking about it.

You can tell which soldiers have been working the dig teams. They look haunted, almost frail like whatever it is they saw aged them forty years.
quote:
TEXTFEED [SCAF-ISC-30593] TV-HU213 TO TV-RS9

CPL SIMON WEBER: HEY, SARGE. I SEEN A LONG LINE OF MU-90'S HEADING YOUR WAY. WHAT'S THE NEWS? IS THAT THE GRAVY TRAIN?

SGT GEORGE COCHRAN: NOT FOOD. DRILL PARTS. WENT OVER THE RIDGE TO ARC-FAC-1. THE BOYS UNDER THE DIG LINE FOUND SOMETHING MIGHTY INTERESTING UNDER THE ICE.

CPT SIMON WEBER: WHAT COULD BE MORE IMPORTANT THAN MY STOMACHE GROWLING?

SGT GEORGE COCHRAN: WELL, YOU KNOW HOW IN ALL THE YEARS MAN HAS BEEN EXPLORING SPACE, WE AIN'T NEVER FOUND LIFE ON ANY OTHER PLANET?

CPT SIMON WEBER: SURE, NOTHING BUT ROCKS AND GAS.

SGT GEORGE COCHRAN: WELL, THERE'S LIFE OUT THERE. NO DOUBT. AND IT'S ONE UGLY SON OF A BITCH.

TRANSCRIPT END.
quote:
EXERPT FROM 'SCAF LEGIONARY HANDBOOK'

SURVIVING SUB-ZERO TEMPERATURES

You are required to wear the Arctic Survival Suit when exiting the compound, no matter how small the duration Zero-tolerance, no exceptions.

Do not use suits with obvious worn seams, tears, or loose seals in the helmet.

Turn these in to requisitions immediately. A hole, however small, is enough to let the cold in leading to death in less than one minute.

Use of the catheter and colonic systems is mandatory. In the event you are caught outside for an extended period, bodily fluids can compromise the suit's insulation. Catheter and colonic systems are sterilized after each use and are perfectly safe. Keep your suit seals free of ice at all times. Do not stomp snow off your boots, as the reverberations will damage the catheter and colonic systems.
Mandatory. Catheter.
quote:
PERSONAL LOG: SFC RICHARD LUMLEY

I used to think I was an individual with my own life and my own problems. But now I realize we are all just pieces of a bigger puzzle.

Alone we are nothing. It's this lack of completeness... that complicates our lives.

Make us whole. That is what I hear when I close my eyes.

Make us whole. That is what we all must do.

We just have to get over the first step. We just have to die.

It will do the rest.
quote:
EXCERPT FROM 'SCAF LEGIONARY HANDBOOK'

ADDENOUM XII: CONCERNING NECROMORPHS

The attacks we've suffered so far have cost us many lives but left us with valuable lessons. The shambling creatures the science teams are calling 'Necromorphs' appear to be made of the dead remains of other creatures, including our fallen soldiers.

This is disturbing, disorienting and shocking on first site. Steel yourselves, as it may be a psychological ploy of the creatures to weaken us.

Critically important: Shoot for the limbs! They otherwise keep coming and will behead you before you can reload. Body and head shots essentially waste ammunition, so you must quickly retrain your basic marksmanship.

Never allow a breach of the outer wall! A single creature can take out an entire wing and begin a replication process within minutes.
quote:
SCAF-ISC-31009 TV-AF1

PERSONAL-LOG: PVT R. BLATTY

NIGHT AND DAY, IT'S ALWAYS THE SAME. THEY COME SHAMBLING OUT OF THE STORMS, TRYING TO GET IN.

IT'S NOT EASY FOLLOWING ORDERS. YOU SEE FAMILIAR FACES ALL THE TIME. SOMETIMES THEY SEE YOU AND THEY LOCK EYES AND THERE'S A GLIMMER OF RECOGNITION. LIKE THEY REMEMBER WHAT IT WAS LIKE TO BE ON THE OTHER SIDE OF THE WALL, SAFE AND WARM... AND ALIVE.
TRIVIA:
- That sound I said was from The Thing is actually a common stock sound effect used in horror movies, and I don't think it actually is from The Thing, whoopsie doodles
- Fun fact: Isaac's face is supposed to be all fucked up and bloody but that only happens if you're wearing the EVA suit, otherwise his face is fine. WHOOPSIE DOODLES
- The playable demo of this part of the game was the first appearance of the EVA suit in general, prior to this Isaac had always been wearing the Advanced Suit from Dead Space 2 in promotional materials for the game