Part 24: Episode 20 - Aliens are not good at puzzles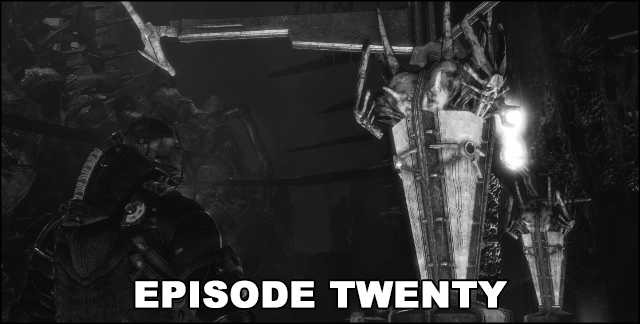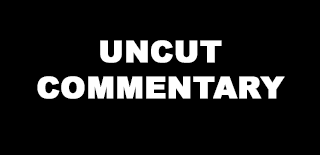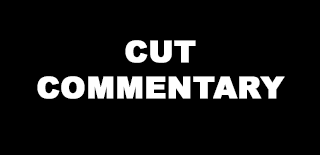 I wonder what it smells like in the alien city. Probably some kind of gross mildew-y kinda odor, like a dank basement in a haunted mansion. At least the codex seems to be working properly. It's hard to believe the LP is almost over; there's only one update left in the main game! I've got to say, I'm pretty excited for the end. I am joined by Blind Sally and Nine-Gear Crow.
TEXT LOGS IN THIS CHAPTER:
quote:
SCAF-ISC-31024 CIV-EXC-090

PERSONAL-LOG: DR. EARL SERRANO

THE CRANIUM OF THE SPECIES CONTAINS SIX HOLES, EACH A PASSAGE LEADING TO A RESONANCE CHAMBER NOT UNLIKE OUR OWN NASAL CAVITY. WHEN AIR IS BLOWN THROUGH THE HOLES, IT PASSES THROUGH A PHONIC MEMBRANE THAT THEN VIBRATES AND MODULATES THE SOUND. BY OPENING AND CLOSING THE VARIOUS MEMBRANES, "NOTES" ARE PRODUCED.

THIS COINCIDES WITH A WRITTEN SCRIPT OBSERVED CARVED INTO THE SURFACE OF MANY OF THE STRUCTURES WE UNCOVERED. IT ISN'T SO MUCH A WRITTEN LANGUAGE AS IT IS PRONUNCIATIONS KEY. THERE APPEAR TO BE SIX BASIC LETTERS OR "NOTES" IN THE LANGUAGE. SIMPLE, TO BE SURE, BUT BY COMBINING NOTES, NEW MEANING IS CONVEYED. THUS, THERE IS A NOTATION INDICATING HOW LONG TO HOLD EACH NOTE.

NOW, IT IS HIGHLY UNLIKELY THAT THE SPECIES WOULD NEED A PRONUNCIATION GUIDE FOR ITS OWN LANGUAGE. IN FACT, IT APPEARS TO HAVE BEEN ADDED AS AN AFTERTHOUGHT. IT'S AS IF THEY KNEW THEY DIDN'T HAVE LONG TO LIVE AND THEY NEEDED TO COMMUNICATE SOMETHING VERY IMPORTANT TO WHOMEVER DISCOVERED THEIR WORLD.

IN A WAY, THIS NOTATION WAS LEFT FOR US AS A WAY FOR THEM TO SPEAK TO US FROM BEYOND THE GRAVE!
quote:
SCAF-ISC-31024 CIV-EXC-090

PERSONAL-LOG: DR. EARL SERRANO

THE DEEP DIG SURVIVORS REFUSE TO SPEAK. WHETHER THIS IS WILLING OR THE RESULT OF THE TRAUMA THEY OBSERVED IS UNCERTAIN.

THEY CONTINUE TO DRAW STRANGE SYMBOLS ON ANY SURFACE THEY CAN FIND. AND WHEN NO OTHER SURFACE IS AVALIBLE, THEY USE THEIR OWN SKIN.

AFTER PERSISTENT INQUIRIES AS TO WHAT THEY WERE DOING, ONE OF THEM FINALLY TURN TO ME AND SPOKE.

"WE WITNESS THE TRUTH," HE SAID. "AND SO WILL YOU!" THIS LAST BIT HE SCREAMED AS HE CAME AT ME WITH A UTILITY KNIFE. THANKFULLY, I MANAGED TO SCRAMBLE AWAY. IT TOOK SEVERAL SOLDIERS TO SUBDUE HIM BEFORE HE COULD BE TAKEN TO A MORE SECURE HOLDING AREA.
quote:
SCAF-ISC-31024 CIV-EXC-090

PERSONAL-LOG: DR. EARL SERRANO

WHEN I FIRST SAW THE CITY, I WAS AMAZED AT THE STATUARY. THEY'RE EVERYWHERE YOU LOOK - CLUSTURED TOGETHER, INTEGRATED INTO THE ARCHITECTURE. IT WASN'T UNTIL I STUDIED THEM MORE CLOSELY THAT I UNDERSTOOD. THEY'RE NOT STATUES AT ALL BUT THE REMAINS OF THIS ONCE-GREAT SPECIES. WILLING OR NOT, THEY HAVE BECOME AN INTEGRAL PART OF A MACHINE OF STAGGERING COMPLEXITY. THEY'VE LITERALLY PAID FOR THE CONSTRUCTION WITH THEIR VERY LIVES.
quote:
SCAF-ISC-31024 CIV-EXC-090

PERSONAL-LOG: DR. EARL SERRANO

SOME OF THE ARTIFACTS WE BROUGHT UP FOR EXAMINATION WERE COVERED IN WHAT I CAN ONLY DESCRIBE AS FOSSILIZED CARBUNCLES.

WE THOUGHT THEY WERE INERT, HAVING BEEN DEAD FOR POTENTIALLY MILLIONS OF YEARS.

BUT WHILE THEY WERE IN ANTI-GRAV TRANSIT, SOME OF THE GROWTHS BROKE OFF. WHEN CREWS WENT BACK TO RETRIVE THEM, THEY DISCOVERED SEVERAL LARGE PODS AFFIXED TO THE WALLS, PRESUMABLY INCUBATING SOMETHING WITHIN.

WHEN APPROCHED, THEY CRACKED OPEN AND WHAT SPILLED OUT WAS - HORRIFYING. WE LOST SEVERAL OF OUR CREW THAT DAY.

THE CREATURES HAVE SINCE BEEN SHUT UP IN THE TRANSIT SHAFT UNTIL WE CAN EXAMINE THEM.

THE OTHER SHAFT HAS BEEN FITTED WITH TRIPWIRE DEVICES TO DETER ANY OTHERS THAT MAY HAVE ESCAPED OUR NOTICE.
quote:
PERSONAL JOURNAL: DR. EARL SERRANO

By setting up camp at the edge of the deep dig site, I am able to oversee the excavation more directly than before. Each day is filled with thrilling new discoveries never before witnessed by another human being.

Just yesterday, we broke through the staggeringly huge internal cavity filled with an eerie green light. There was a sudden rush of vapor as the two atmospheres met for the first time in eons.

The deep dig teams were sent in with camera feeds to be my eyes and ears. I could hardly contain my excitement as the first images grainy though they were showed a vast city of magnificent architecture and towering statues rising out of the mist.
quote:
DEEP DIG REPORT: CLP ELIZABETH ATWOOD

We noticed their haunting, graceful forms almost immediately as we ascended into the city. Some twenty-stories tall and others no more than four meters in height.

After a grueling hours-long hike, we made camp at the feet of one such 'statue'. To keep from freezing, we deployed a portable heating unit and huddled around it until we managed to fall asleep.

I was jolted awake by a shrill flute-like noise. The 'statue' was gone and so were half my crew. As I fumbled for my gear I saw it, gaunt and gray, it's bone-crusted head staring in my direction. This couldn't be one of the noble beings that constructed this city, could it? It appeared stunted and corrupt, a frightening and twisted version of this species.

With the fate of my crew uncertain, I did the only thing I could do. I ran.
quote:
PERSONAL JOURNAL: DR. EARL SERRANO

The signal projected by the Markers permeates everything and everyone. We are all affected differently. Some are driven to rage. Others suffer hallucinations. And still others fall into gibbering dementia.

But perhaps the most insidious effect it has is when we don't realize it has taken hold of us. Indeed, we show no signs of madness. We believe we are following our natural compulsions. And in all likelihood, we will not realize this manipulation until our ill-conceived plans will come to fruition and it is too late to reverse our actions.

Am I justified in resisting the urge to turn off the Machine? Am I right in believing the Machine must be completed to stop the Markers? Or am I slave to the very forces that conspire to wipe out all life in this universe?

Only time will tell.
quote:
DAILY REFLECTIONS: JACOB DANIK

Like any good spiritual journey, this trip has constantly questioned my beliefs and tested my resolve. But by careful observation of the facts, I now believe I know what truly has transpired on this planet and why our race has failed to achieve Convergence.

The natives of Tau Volantis, like ourselves, tampered with the Markers and broke from Nature's plan. Judging by the relative completeness of the moon in orbit, they were so close to achieving final, lasting glory.

Now we are faced with their test.

Will we too fall short of eternal glory because we stopped mere inches from the final stage? Will we also succumb to fear and fail to take the last step?

Faith takes courage, my friends. Today, let us be the ones to set aside fear and accept the future promised by the Markers.