Introduction

Bacter, you IMBECILE, what is THIS?
This is a thread about Deadbolt, a game by

In it, I'm going to successfully do a run where I get all the achievements. Why is that notable? Because of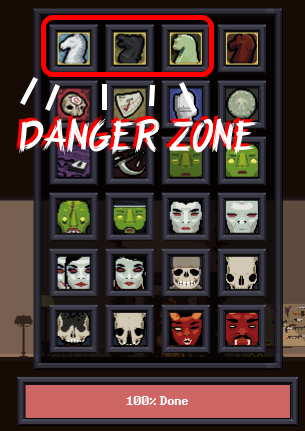 Those three jerks.
To pull this off, I'll have to complete a run of the 28 levels in Deadbolt in:
Under 1 hour
Without quitting or dying.
ROAD TO THE TWO HORSEMEN RUN
In which I demo how to beat the game in an under an hour with no deaths. Full run attempts to be catalogued elsewhere.







THE TWO HORSEMEN RUN!

MOPPING UP - GETTING ALL THE OTHER ACHIEVEMENTS


The road to a really bad idea (hard mode all achievements run)




CASSETTE CULTURE
All but the last tape are get-able in normal mode. The last tape, as you saw, is only on hard mode to the very right in candledad's chalet.
Once you play the tape, your record player suddenly shuts off, and a candle shows up. It says "That doesn't belong to you", and takes the tape. You can get it back by re-playing the last level, but you can never listen to it more than once at a time. Speculation is welcome!
The images don't naturally show up with the tapes - I just added them in so you could remember which one was which. The image for the secret tape reflects my belief that
That tape is of Ibzan, back in his reaper days