Part 14: THE HEIGHTS
Ok, let's get this out of the way.
THE HEIGHTS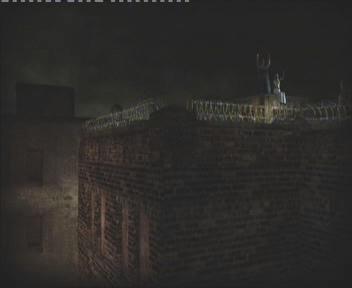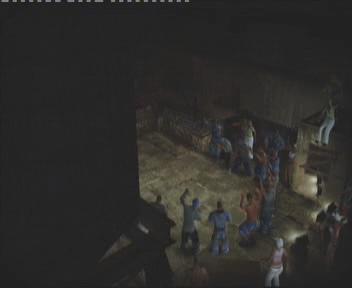 We're fighting atop a building. One half of the arena is crowd, the other is barbed wire wall. This is the most boring level in the whole damn game. Why? Because the wall just makes the fighter fall over if you throw someone into it. So one half of the battle feild is pretty much useless.
Something to point out is the commentator always shouts about someone "going over the edge" and even in the intro we get to see the side of the building, alluding to the fact that yes, at one point the Heights had a fatality attached. LvK and myself have discussed this at length and we came to the conclusion that in the end cold blooded murder was a bit TOO much for our hero. All the other fatalities are life and death situations when you think about it.
Oyster went full out Amish for these fights.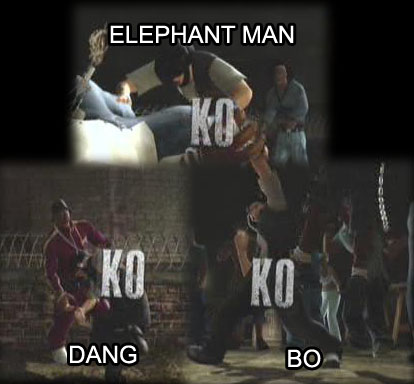 We do not fight anyone new here.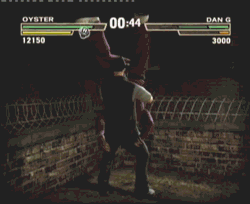 HERE COMES THE TOMBSTONE, BITCH!
As you can see, it's broken. It doesn't register at all. No momentum, no damage, no points.
PRODIGY. NO HE HASN'T SEEN YOUR DEAD WIFE. GO CHECK SILENT HILL.
http://www.dailymotion.com/LennyLasher/video/3913113
Ok, thank fuck that's done with. Next up is the final Free For All and "The Pit" No, not the Gravel Pit.
Here's some more cool drunken boxing moves by the way.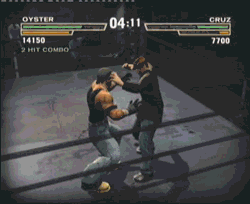 Elbow to the chops.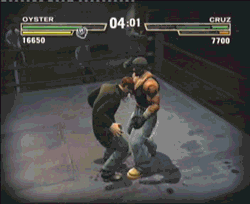 Oystercarrana.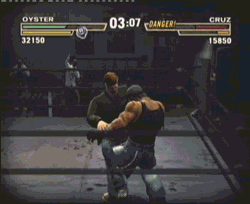 More drunken boxing action!