Part 19: OYSTER VS REDMAN
I tried to impliment everyones ideas. So we have a half nude Oyster wearing dress pants and kung fu shoes.

DAILYMOTION IS BEING A BITCH WITH MY VIDEOS AND I HAVE TO BE IN BED AND UP FOR WORK IN FOUR HOURS! I'll fix it tomorrow. I swear.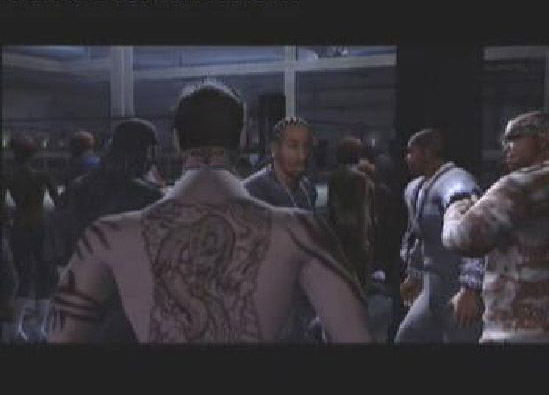 This is it, guys.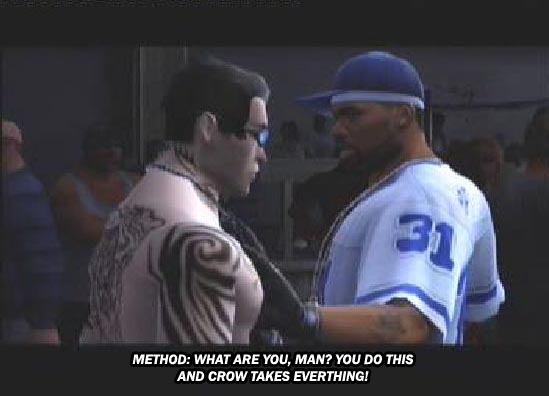 No funny captions here, guys. This is serious buisness!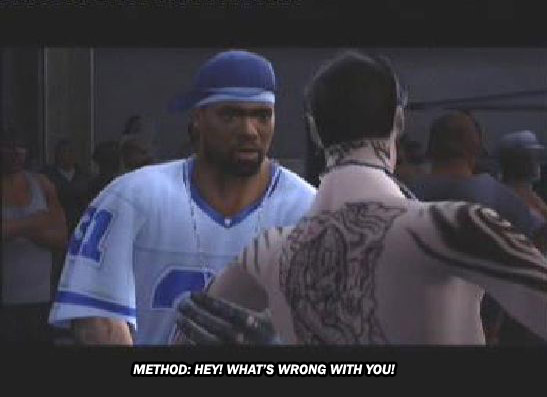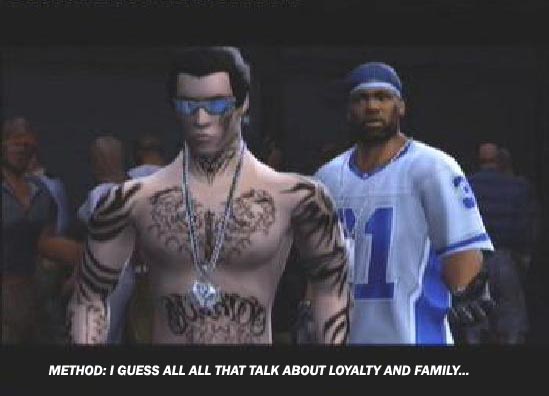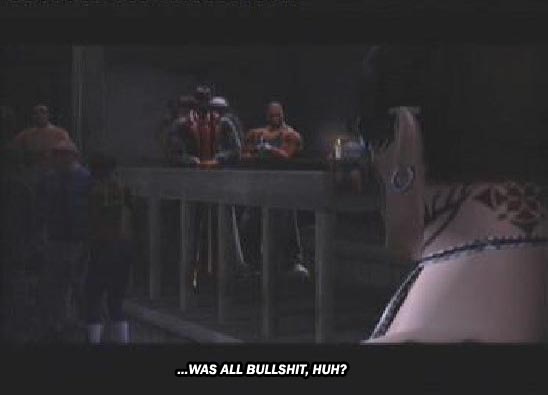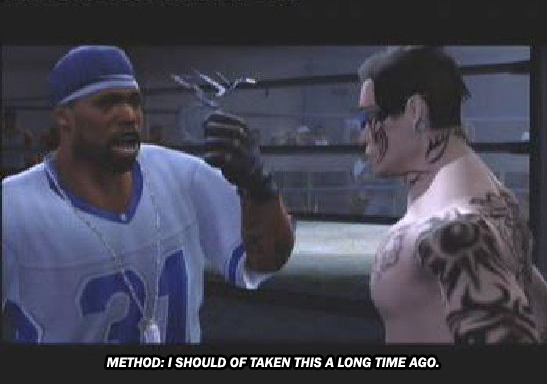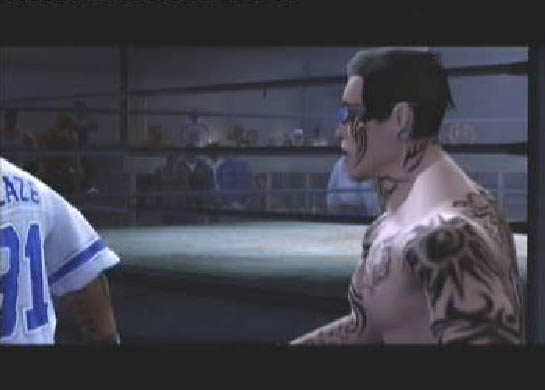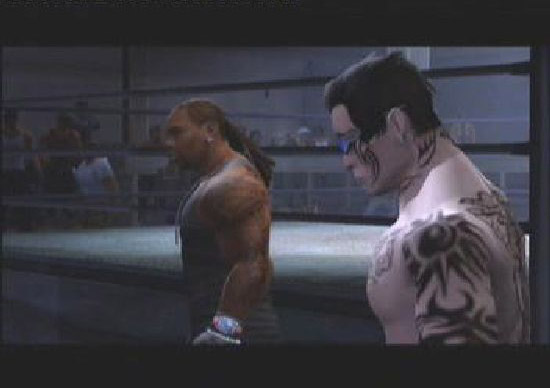 Yeah, fuck you, Magic. Keep on walkin'.
OYSTER VS REDMAN
http://www.dailymotion.com/LennyLasher/video/4145607
http://video.google.com/videoplay?docid=-9051510110324844133
Lando Calrisian has nothing on Oyster.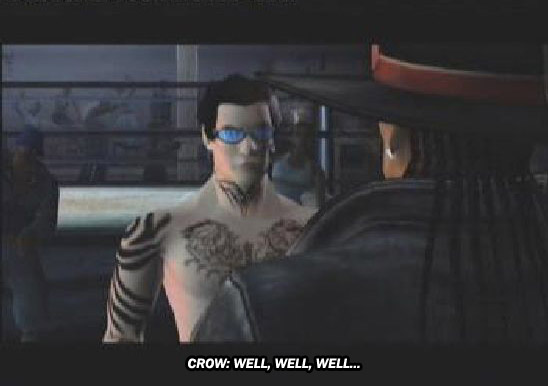 Fuck off, Snoop.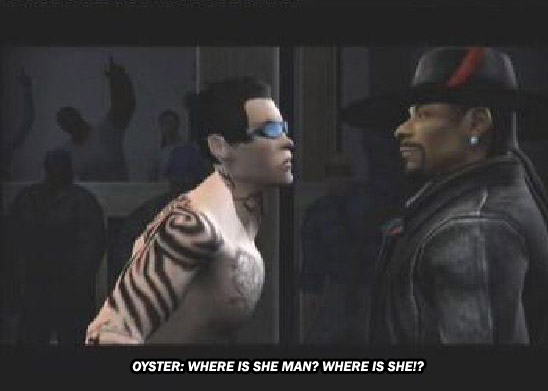 Get used to this phrase. It's all he fucking says for the next 7 updates.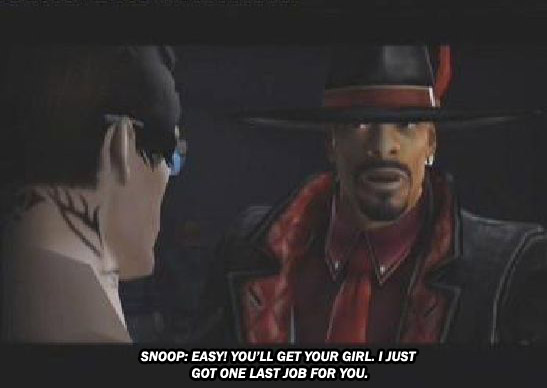 "WHAT'S THIS?"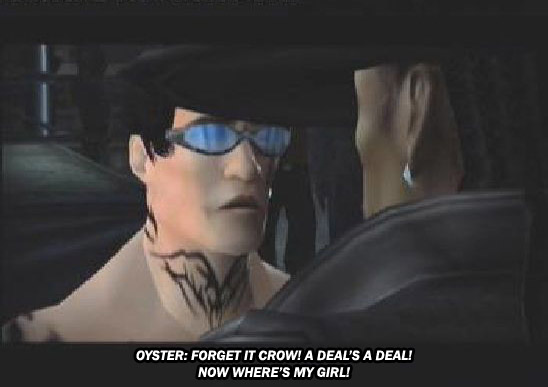 MY.... GIIIIIIRRRRRLLLLLLFRIEND!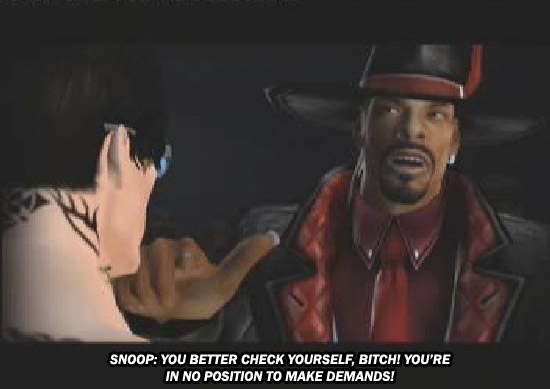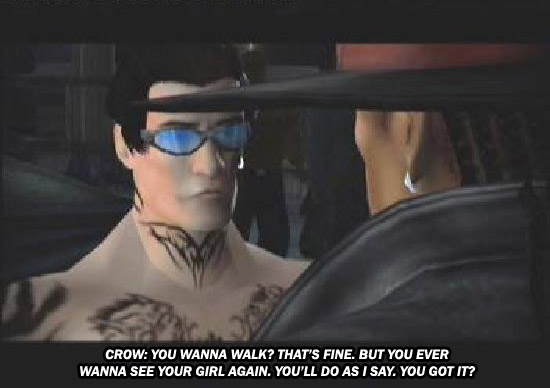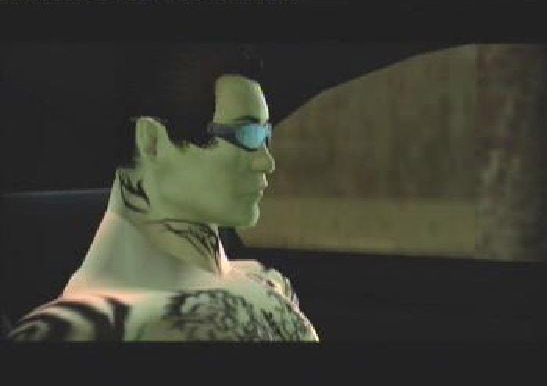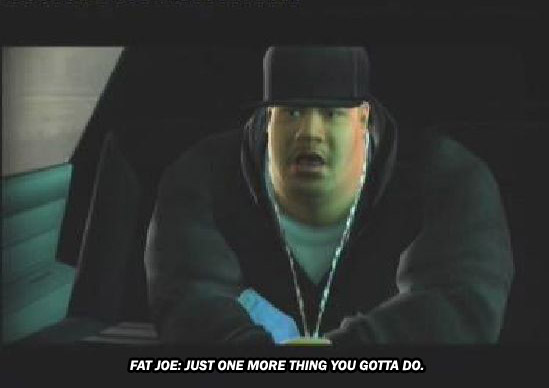 "Just one more thing you gotta do!"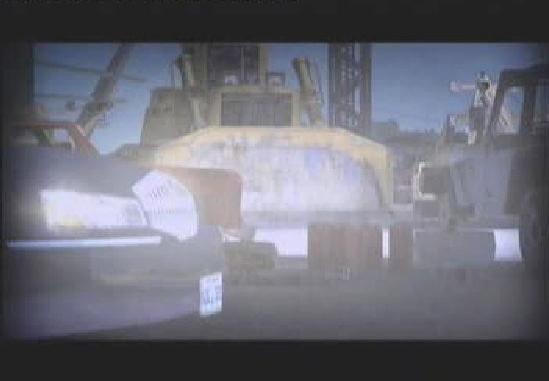 What are we doing back here? I kicked Teck's ass already!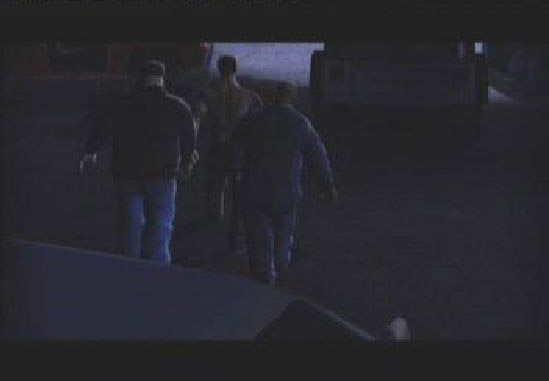 I forgot to add the *CLONK CLONK* sound effects. Sorry.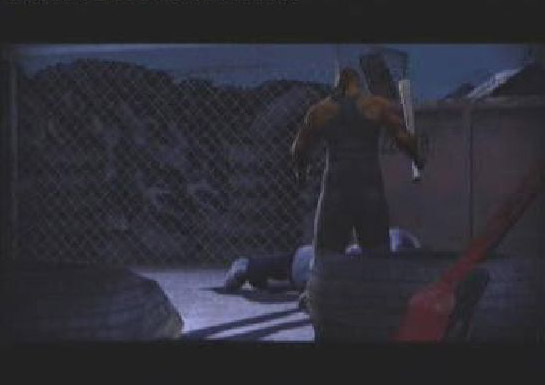 What the fuck is going on here?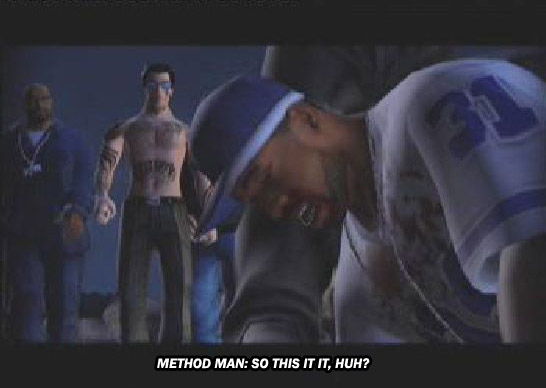 Oh man! Busta has been working over Method!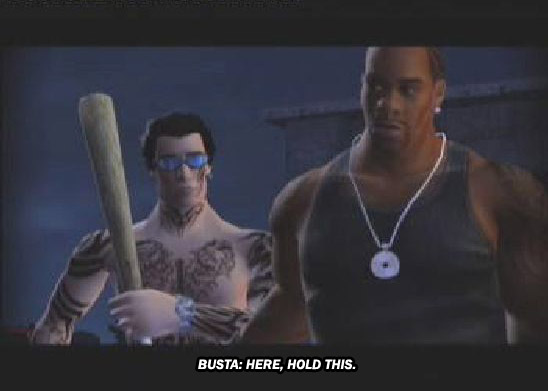 What? And get my prints all over a murder weapon? SURE BUDDY!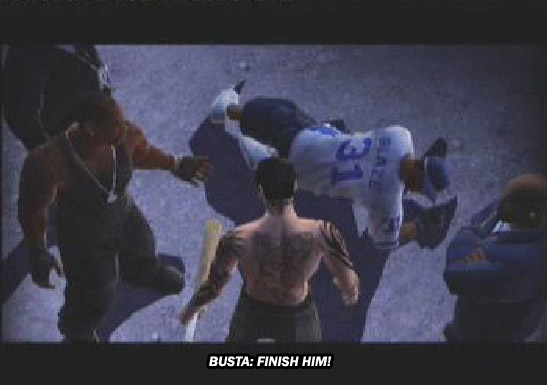 *inster Manhunt/Mortal Kombat joke* I'm above that, after all.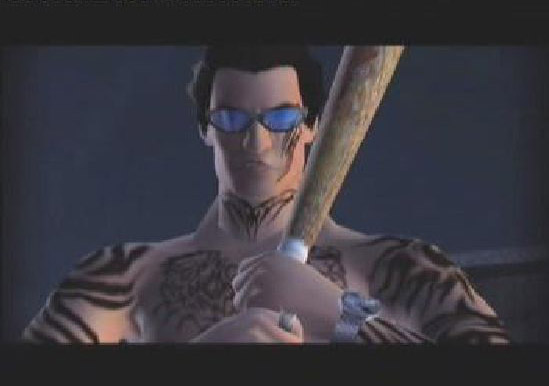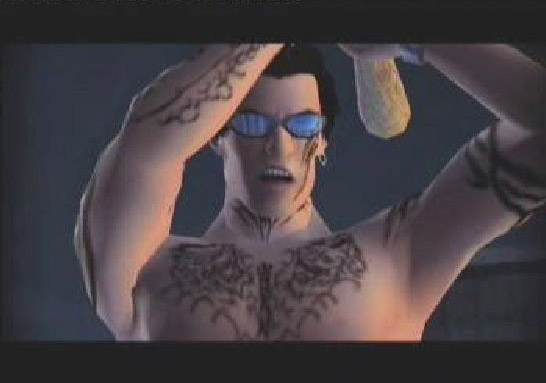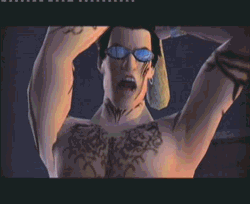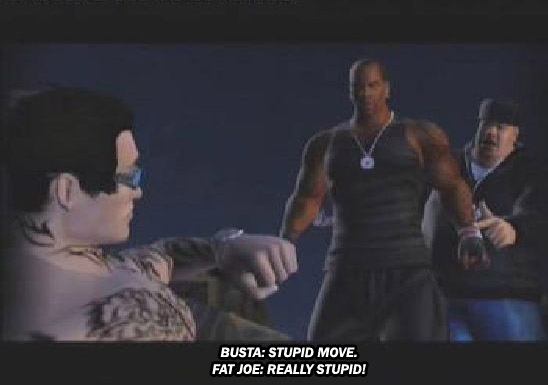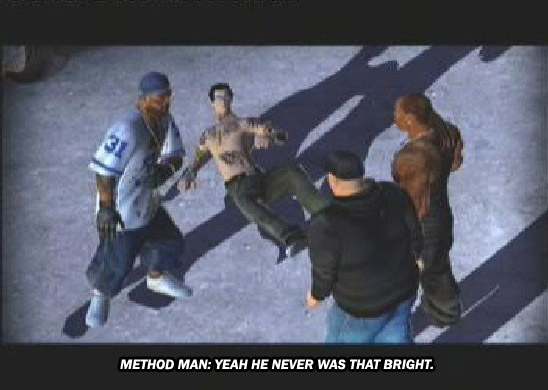 OYSTER AND METHOD MAN KICK ASS!
http://www.dailymotion.com/LennyLasher/video/4145802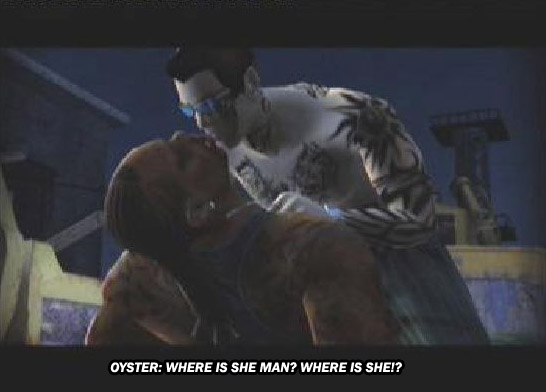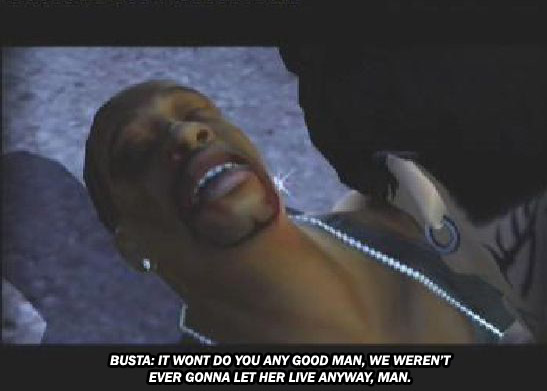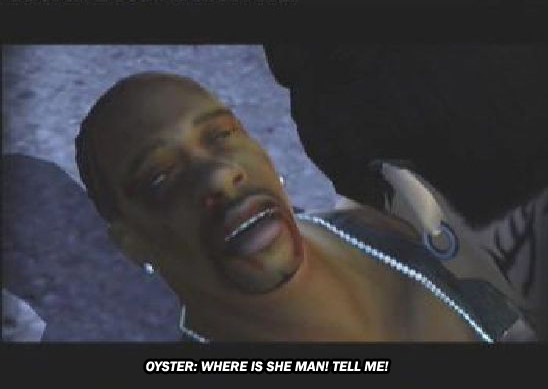 Oyster must be scarier than I first imagined...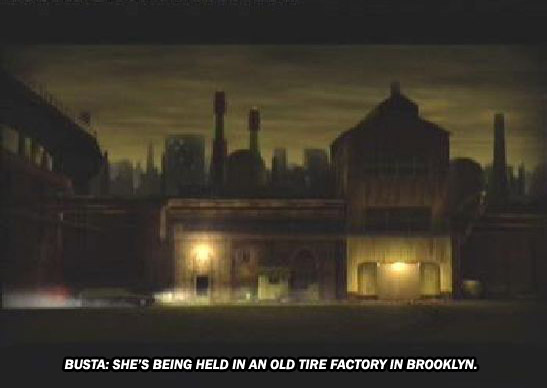 We know where that is, too! BONUS!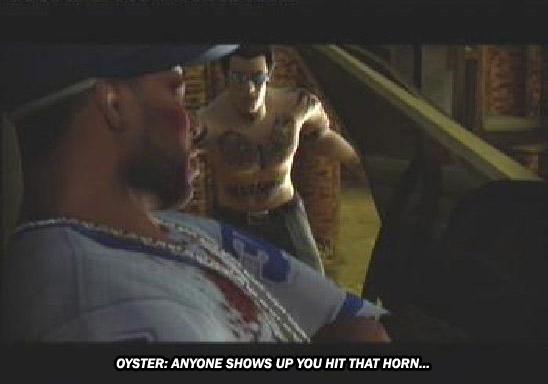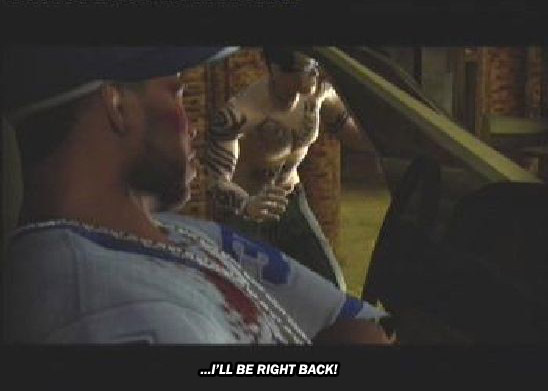 ...
TO BE CONTINUED!
VIDEO OF OYSTER'S MEETING WITH SNOOP
http://www.dailymotion.com/lennylas...job-for-snoop/1
OYSTER BULLIES BUSTA
http://www.dailymotion.com/lennylas...ng-for-his-girl