Part 2: SAY he's cool.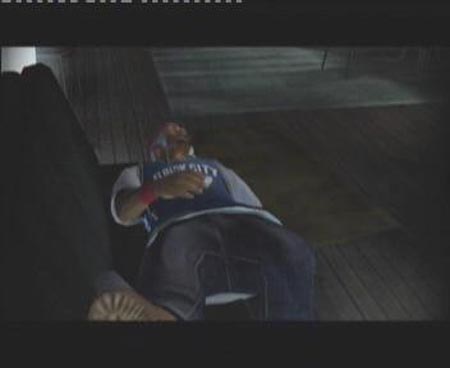 Cue Redman. Stoned as fuck and asleep on the couch. God bless you Redman, you keep living that dream!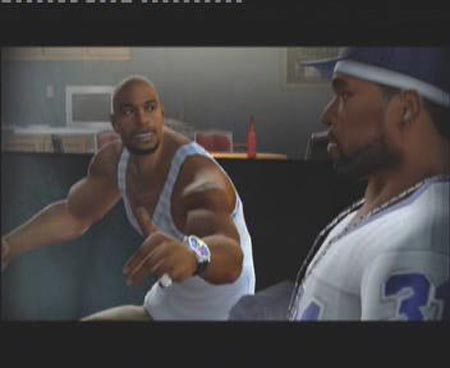 Sticky Fingaz: YEAH! YEAH! GAME OVER! THAT'S WHY I'M THE CHAMP, BITCH!
But Method Man aint rising to this shit. Sticky is a button masher and a cheap asshole. Check the video, he's totally spamming medium punch over and over. Sticky fucking SUCKS!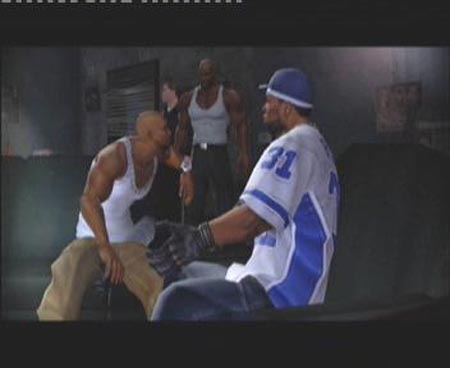 Method Man:

D-MOB! We though you was...
D-Mob: Thought I was
what?
arrested?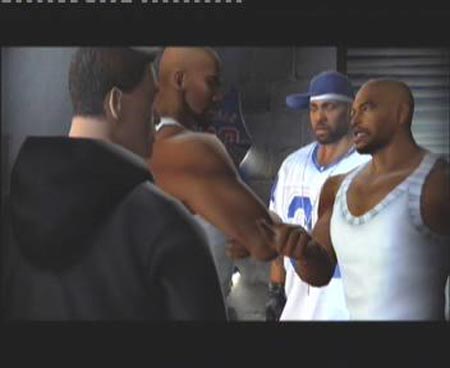 Sticky: Who dis?
D-Mob: This is Oyster, the guy who was saving my ass whilst you two clowns were playing video games!
Method: At least we still around. Who knows what people are thinkin' after that shit you pulled, man.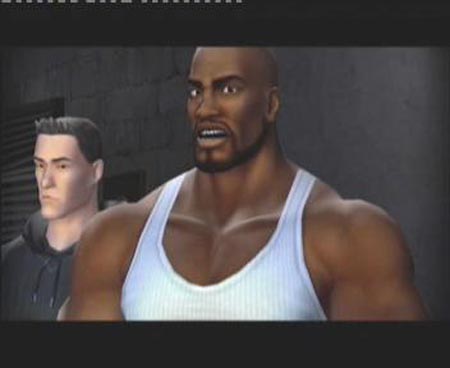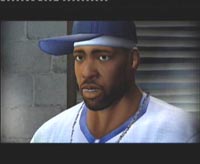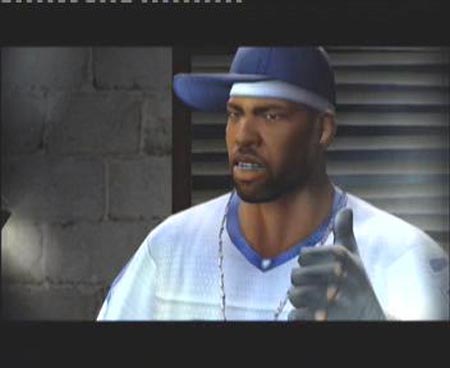 Look, we got to count up our soldiers and put them on the streets now! So is Oyster in or out?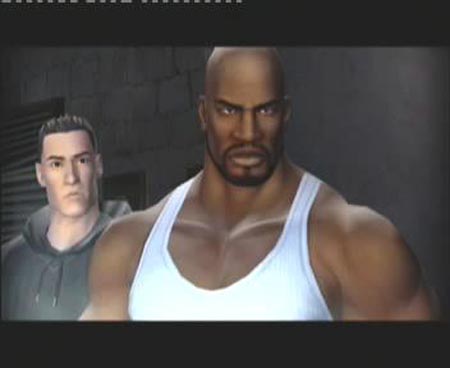 D-Mob: He's in!
Method: Remember man, we don't know shit about this guy, No offence.
Sticky: YEAH! Looks like a straight. How we know he's cool?
D-Mob: Because I
SAY
he's cool.
See Oyster. You aint so bad.

Method: If he stays, he's gotta be able to carry his own weight. Can you fight?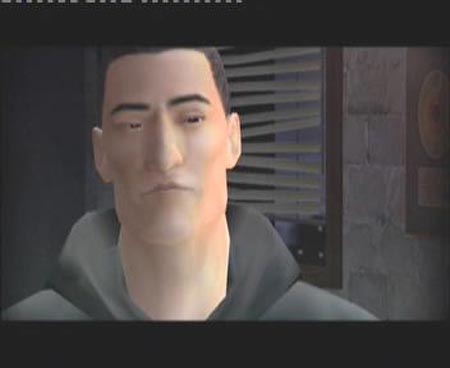 Oyster: SHIT, DOG! CAN I FIGHT? I CAN BEAT QUICK MANS STAGE WITH MY EYES CLOSED!
VIDEO
http://www.dailymotion.com/LennyLasher/video/3747781
FIGHT!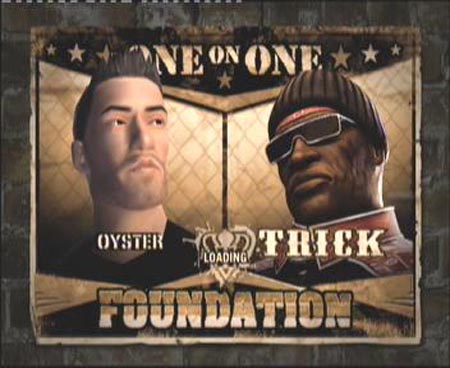 Oyster Vs Trick. Trick being one of the few made up goons you fight.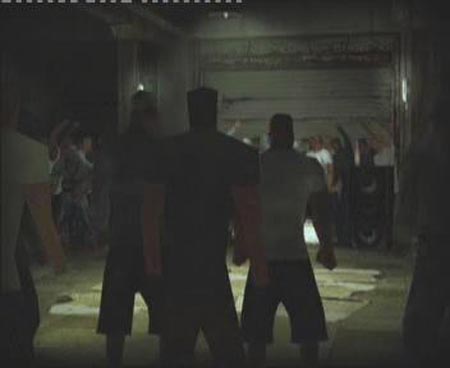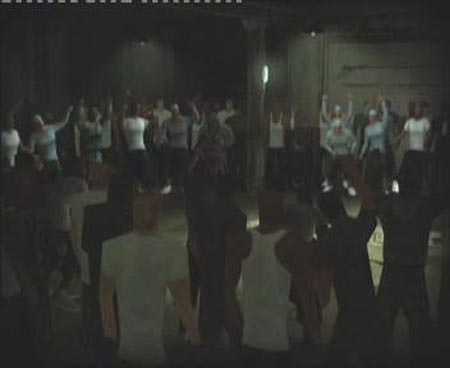 THE FOUNDATION
Welcome to the Foundation. The proving ground for D-Mobs soldiers. As you can see the Foundation is in some sweaty basement and draws its influence from Fight Club.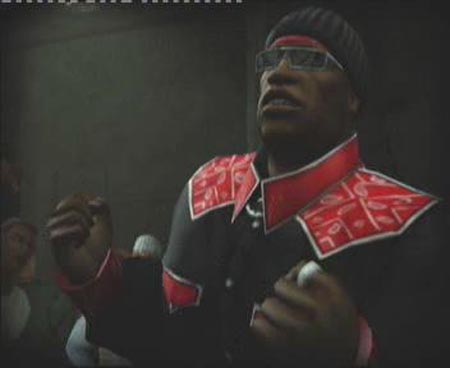 Trick: I'M GONNA BREAK YOU IN TWO, HOME BOY!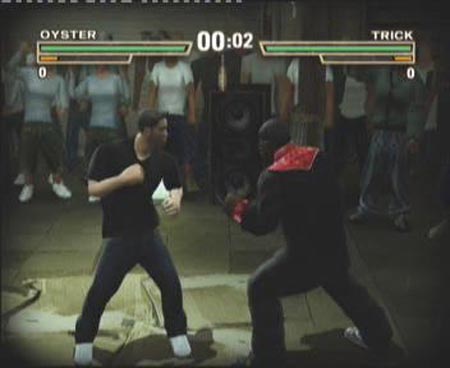 Oyster: Shit. Wait. You mean fighting in real life? Like, with my hands? Oh god, no! NO! I'M NOT READY FOR THIS!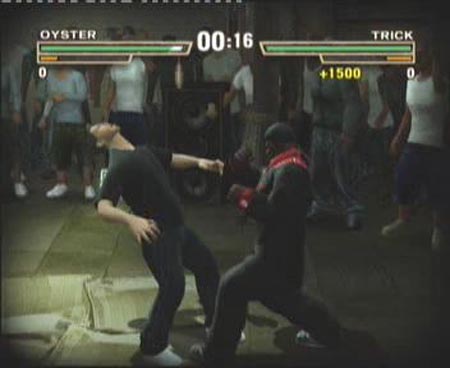 CRACK
Oyster: AUGH!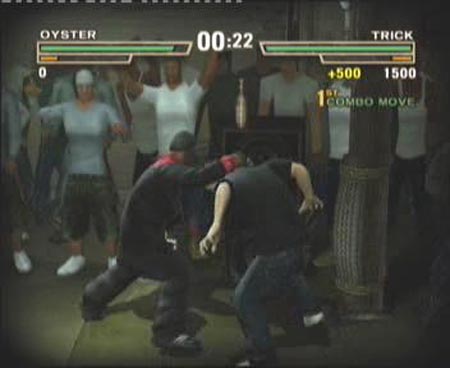 Trick: C'MERE, BITCH!
Oyster: NOOOOO!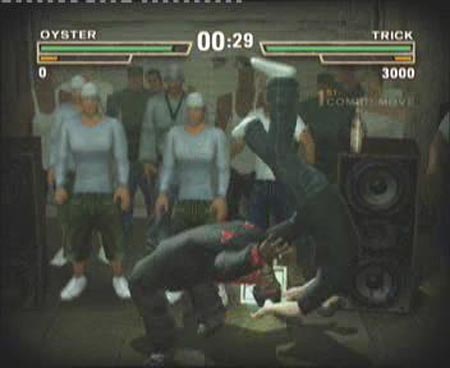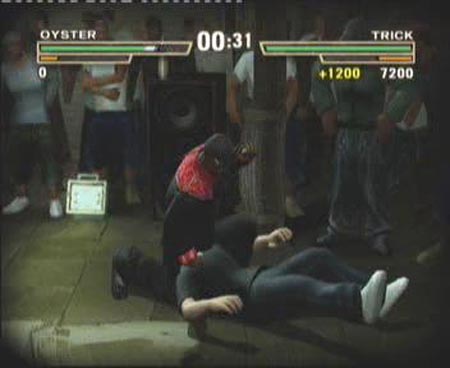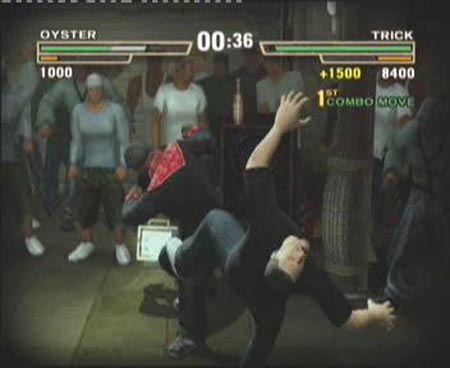 Then something happened. A gut feeling began to rise within Oyster. This was it, fight or flight. Instincts took over and with a primal scream Oyster changed that night.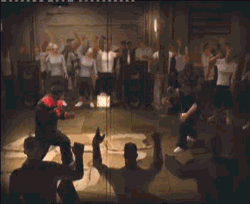 And thus Oyster learnt how to fight and twatted Trick in the face with a lead pipe.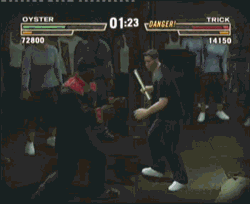 FUCK YES! Oyster is now a lean, mean fighting machine. But he's not a tank yet. He only knows Martial Arts because it's

in video game form and it's going to be a long time before he learns something new.
We get home and there's a voicemail from Method Man.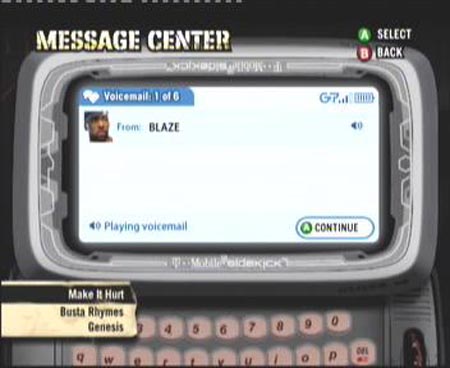 Method Man: HEY! Looking good out there D-Mob is liking what he sees. Keep it up. Talk to you later!
Ludacris: Don't know what kind of talent D-Mob thinks he sees in YOU but you better step up. No time for losers.
We also get a message from Henry Rollins telling us to get down the gym and more clothes have been delivered to the shop.
See you next time when the fun really begins!