Part 7: MECA
Bit of a change of plan folks. We'll be meeting the Triads next update because it flows better if we polish off the Babylon here so next time we can fight
WC which then leaves us the Fat Joe/Danny Trejo fight for it's own huge update.
Also. Oyster is sporting the "Otaku Cosplay" look in this update.
MECA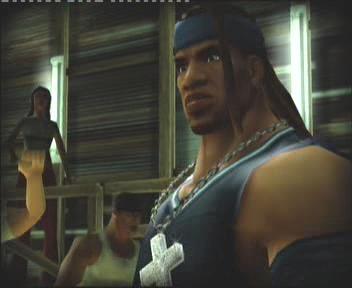 You wanna battle me, bitch? You best be strappin'!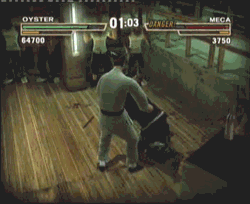 KO
We've got a picture intensive update here. Hope you don't mind me skimping on the fight pictures.
A voicemail kick in as soon as we finish the fight.
D-Mob:
Meeting tonight. 8 sharp.
MEETING
http://www.dailymotion.com/LennyLasher/video/3787650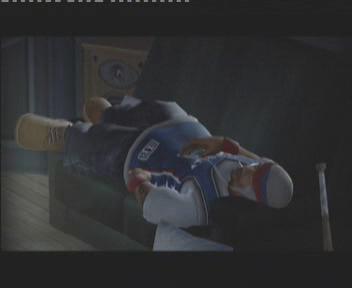 Redman is the most awesome dude ever.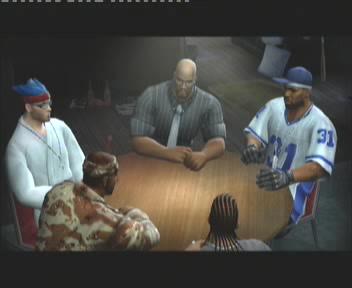 "Guild of Calamitous Intent is in session."
Sorry.
Method Man:
Man, even with the clubs my man's managed to take, we still losing out to Crow.
SLAM
Sticky barges in.
D-Mob:
You're late.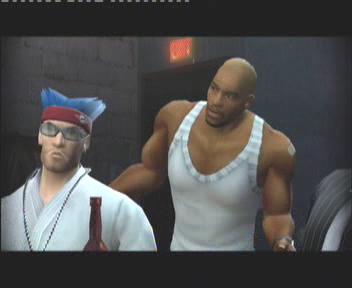 Sticky:
You're in my seat.
D-Mob:
Sit your ass down.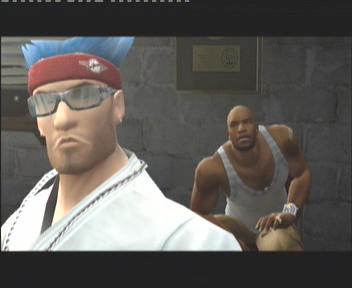 Sticky:
Don't get comfy.
Fuck off Sticky, you little bitch.
Ludacris:
YO! So what's the plan?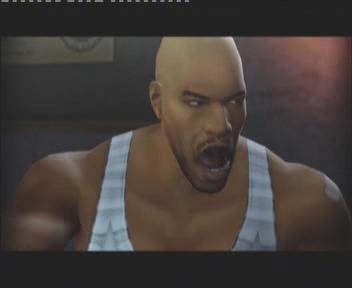 Sticky:
I SAY FUCK CROW! WE GO IN THERE STRAPPED AND LAY HIS ASS OUT ONCE AND FOR ALL!
Ok, Sticky is usualy full of shit. But he's thinking outside the box here. I mean they are part of a gang and Crow is in a rival gang... I mean maybe, JUST MAYBE they could shoot each other instead of wrestling?
D-Mob: WRONG!!!!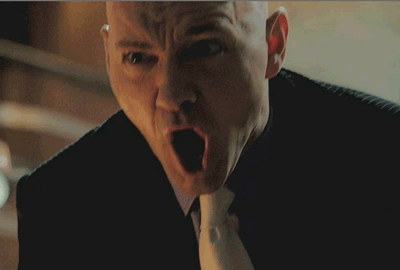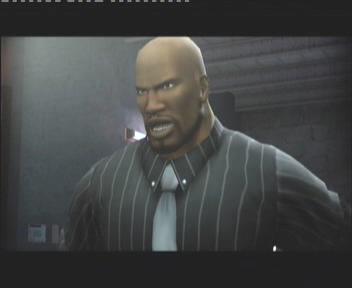 D-Mob:
We do that and they're just gonna hit us back. What does that solve? We start shooting up the streets and the cops will be all over us. How are we gonna make money with all that heat?
BRAVO! Not 3 days ago you shot someone and NOW you realise you'll get in trouble with the poilce?
Sticky:
So we're supposed to just roll ove rand let Crow piss in our back yard?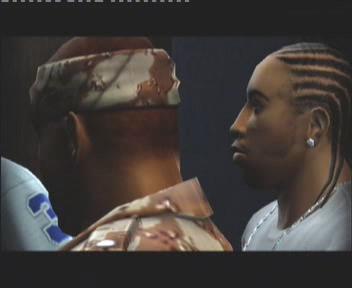 D-Mob:

Listen. Crow think fear is power. But he's wrong. A beaten dog may fear you, but the second you turn your back he's going to strike. Real power comes from respect. That's what our code is all about. We win Crows clubs and he wont have a leg to stand on.

So, next step. Blaze(Method Man), you're going up against Crack(Fat Joe)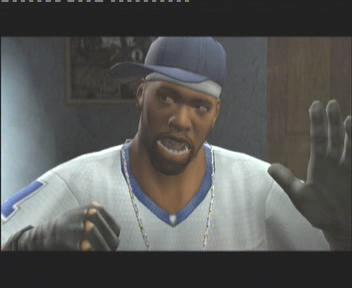 Method Man:
You got it, D, I'm gonna fold that bitch like an old wallet.
Damn right. Ok, we have 2 more fights to go.
SOLO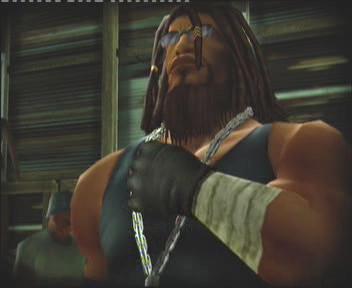 DIS RIGHT HERE IS FOR ALL ME JAMAICAN BRETHEREN AROUND DE WORLD!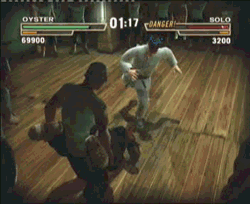 KO
And keep the change ya filthy animal.

Shit, bad news.
MESSAGES
Ludacris:
Careful when you talk to Blaze. last nights loss to Crack has got him really upset. Just don't mention it.
SNOOP DOGG:
You see what Crack did to your punk ass friend Blaze? that bitch went down faster than a two dollar ho!
FUCK! It's alright though, I'm going to kick seven shades of shit out of Sean Paul as revenge.
VOICEMAIL FROM SAUN PAUL! Best damn message in the game.
http://www.dailymotion.com/LennyLasher/video/3787890

Ok, we get to the club and Skull comes over. He must want to wish me lu...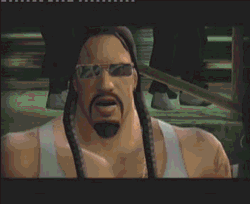 "WHY YOU GOT TO MESS WITH MY GIRL LIKE THAT?"
That sneaky fat cow!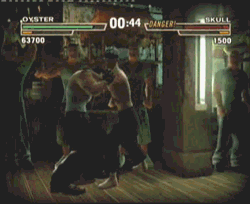 KO!
Any health you lose during this grudge match stays lost during the main fight with Sean Paul. If you get KOed you start the next fight with only a quarter health. Such are the risks of dumping gangsta girls.
SEAN PAUL
http://www.dailymotion.com/LennyLasher/video/3788021
MESSAGES
D-Mob:
Looks like Blaze was right about you. Keep up the good work.
Snoop Dogg:
What you doign with that bitch D-Mob? You want some real money you should come fight for me. Think about it.
OK, NEXT time we will kick Triad ass. Any suggestions on what look Oyster should go for next?