Part 11: FIGHT!
Because this is such a short update you get actual video content for a change!
FIGHT!
http://www.dailymotion.com/LennyLas...er-vs-ti_street
Immigrant Song - Led Zep
Hell yeah, son. We have new messages. One is from Dae Dae saying he wants to come around to my crib to talk things through like real men and the other... The other is from fucking METHOD MAN! Motherfucker is saying he's like, our old pal and shit even though I've never seen him before. But he's rolling into town, trying to mooch of us. So I said, "HELL YEAH, BRO!" Set him up with my old cum encrusted pad and smokes some weed with him. It was fucking great.
Oh and then I tried to murder someone else...
FIGHT!
http://www.dailymotion.com/LennyLas...de-again_street
Viel tu Zief - Oomph!
We go back and crash on our old couch because Method Man said he's put our balls in a drawer and smash them all, "BLAOW!" if we tried to sleep in his bed. But he did let us log on and check the internet. Platinum said something about Troy Dolla talking about some scary shit. Like, he's making plans.
WELL GEE THANKS FOR LISTENING A BIT CLOSER! I'D LIKE TO KNOW IF HE WAS PLANNING ON SHOOTING MY JAW OFF OR SOMETHING! Useless cow.
Anyway, Mr. Carver calls and tell me to speak to Tiny (get it? because he's fucking huge!) And guess what? I have to go fight someone else now. Seems some papers have been stolen... What papers? We don't know. Mr. Carver is being all hush hush about it.
FIGHT!
http://www.dailymotion.com/LennyLas...big-herc_street
... The in-game music. WTF? Seriously I wanted to show this off and I fucking love Lil John.
The game started off with the thread title's music, "WE BALLIN!" So i had to use my magic turntables to turn that track off and put my track on. Mainly because I like the song but the game presumes you know your own beats better than your opponents.
See also how when we scratch the REAL music in the game the actual song gets rewound or fast forwarded to an actual large beat as opposed to just causing an explosion? Cool, I'd say. Only I was tryi9ng to listen to the song, man.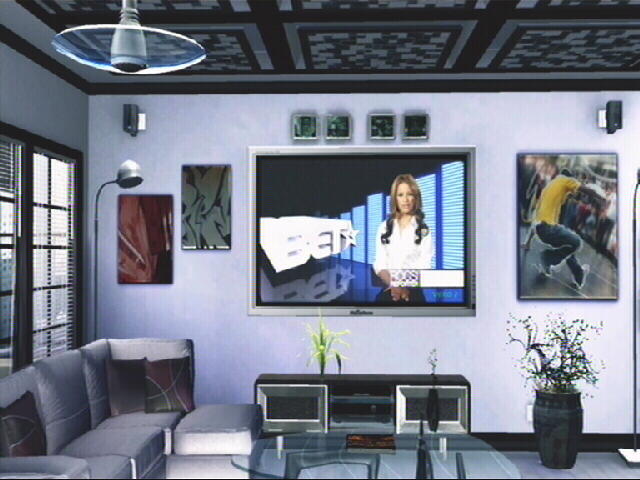 Conveniently right after that fight I find out those papers are all Carvers evidence regarding him fiddling his tax and embezzling money. He's under investigation by the F.B.I. now. What a twonk. You BURN that kind of evidence, carver. Jesus... And I though I was the rookie here.
We get another anonymous e-mail...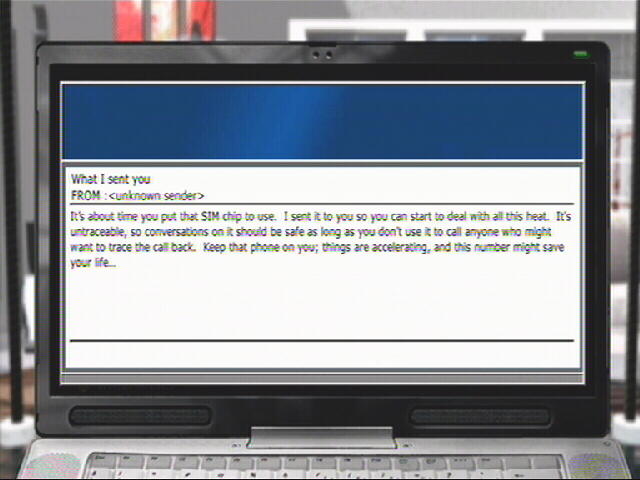 Then we get this from carver...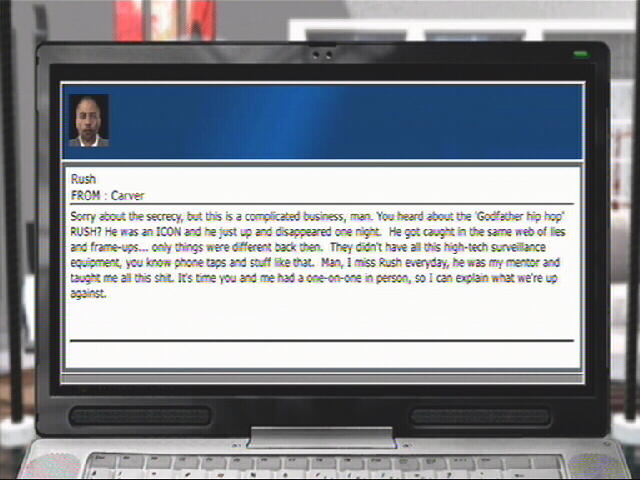 Man... This game sure is getting into the story now. So guess what? There's about two more updates before the end of the game! Awesome.
So stay tuned for retarded plot twists, ultra-violence, something kinda cool on the part of the game and a DARK SECRET from OUR past. Yes... OUR past!